Blueberry Streusel Dessert Pizza
As an Amazon Associate and member of other affiliate programs, I earn from qualifying purchases.
Pizza crust topped with a cheesecake filling, fresh blueberries, a cinnamon streusel topping and drizzled with glaze after baking. Perfect for brunch or dessert!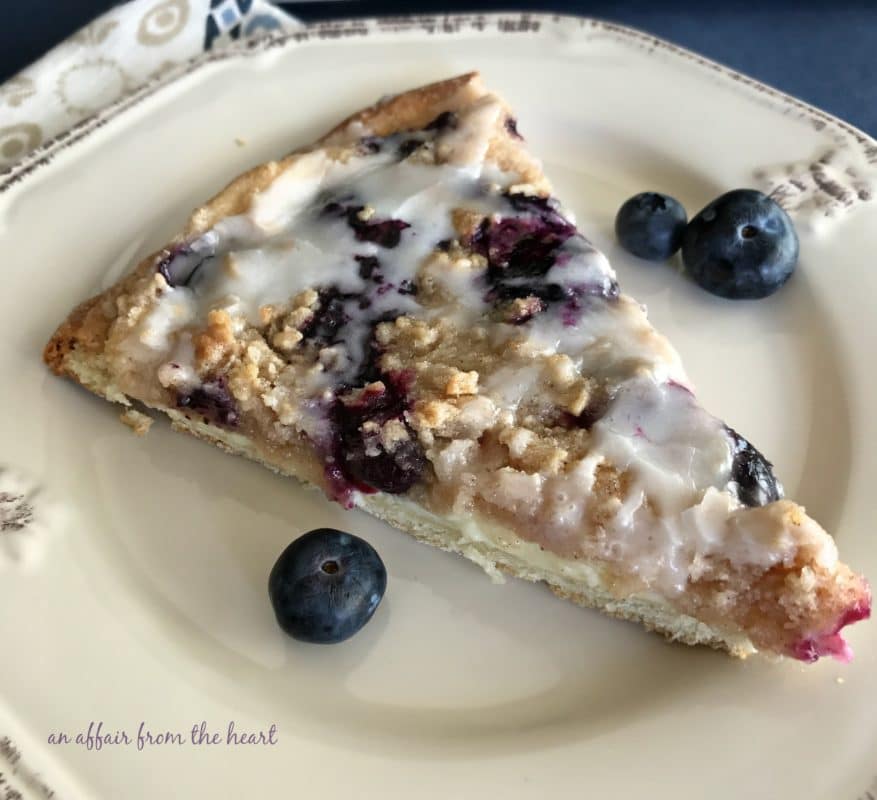 Spring has sprung!
It's amazing what sunshine can do for everyone's mood, isn't it? Fresh air and sunshine are like the prescription for a good day. Add in lots of budding trees and flowers and it's darn near perfect.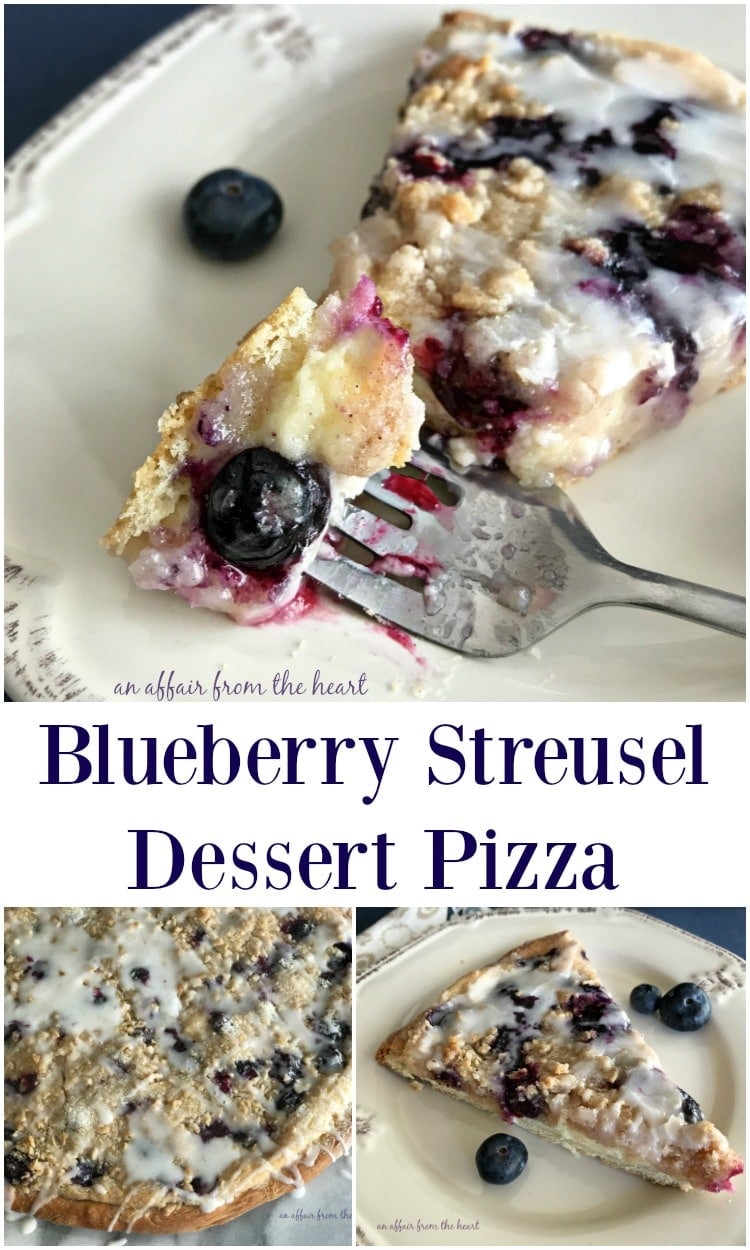 First thing I look forward to as the temperatures creep up, and the sun comes out? Daily walks outdoors. I really loathe the treadmill. Unless I can get myself wrapped up in a good series to binge on Netflix, I have a hard time keeping myself on there. I mean, you walk 3 miles away from home — you have to walk back, right? Treadmill, walk 30 minutes, boredom sets in and bam! I am off and onto something else!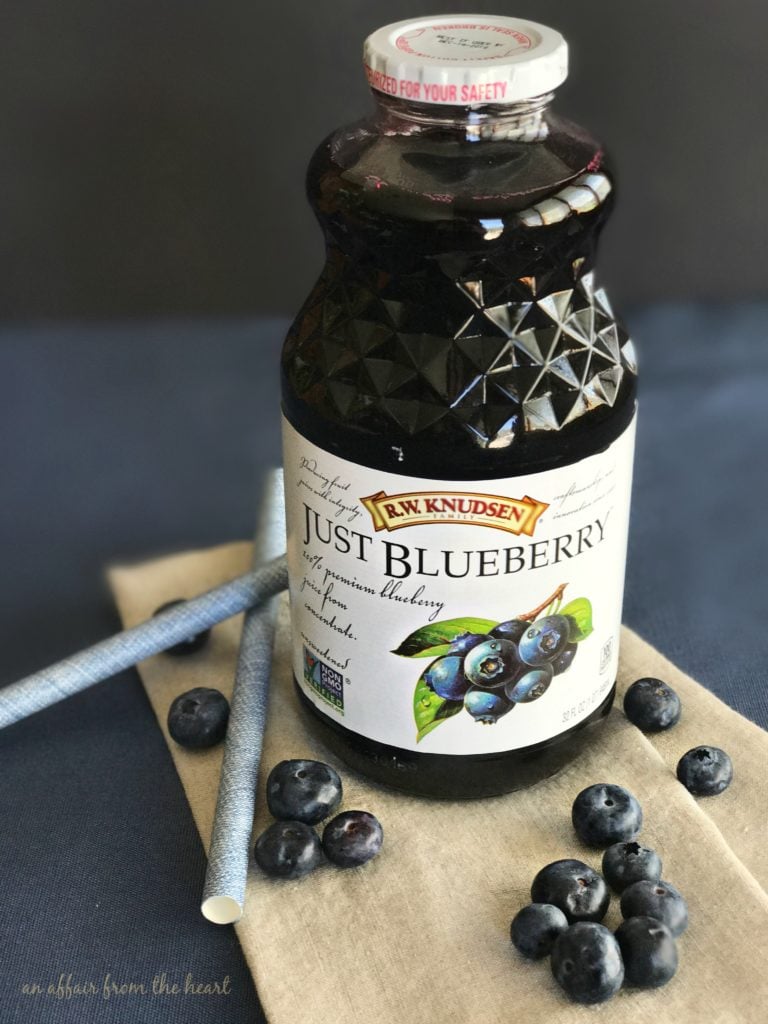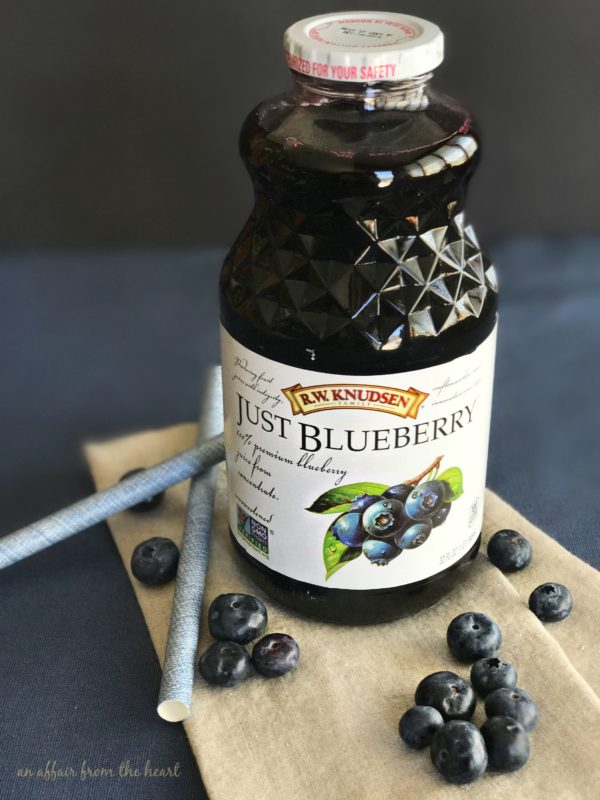 Another love of spring? The massive amounts of fresh fruits I can get my hands on. Especially the berries! Whether I am topping my yogurt or my salads with them, or blending them into a smoothie, their freshness always makes my day start off on the right foot.
Recently, I discovered this juice by R.W. Knudsen, called Just Blueberry. R.W. Knudsen's Single Fruit Juices are 100% juice, unsweetened and undiluted to provide the maximum taste associated with each respective fruit. The juices are Non-GMO Project Verified and available in 32 oz. glass bottles. They come in a variety of flavors, like Just Black Cherry™, Just Blueberry™, Just Cranberry™, Just Pomegranate™, Organic Just Concord Grape™, and Organic Just Tart Cherry™. Want to try something new? Pair fresh blueberries and Just Blueberry® juice with soft tofu (yes, tofu!) for extra flavor in your daily smoothie!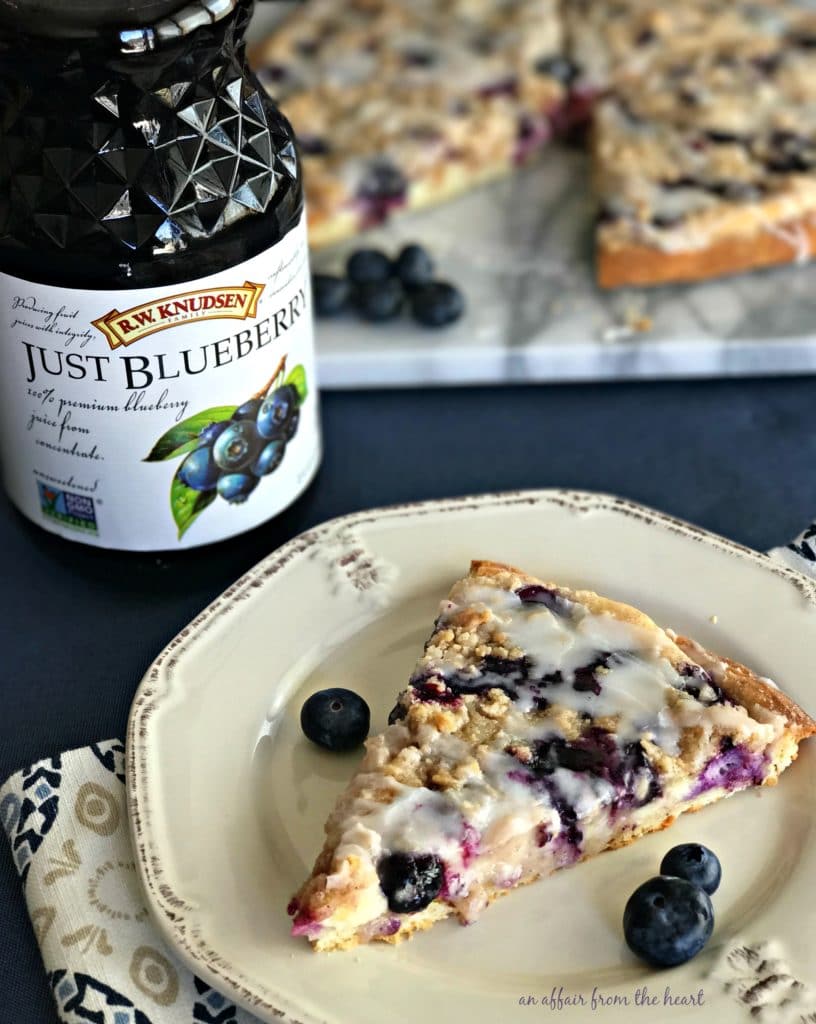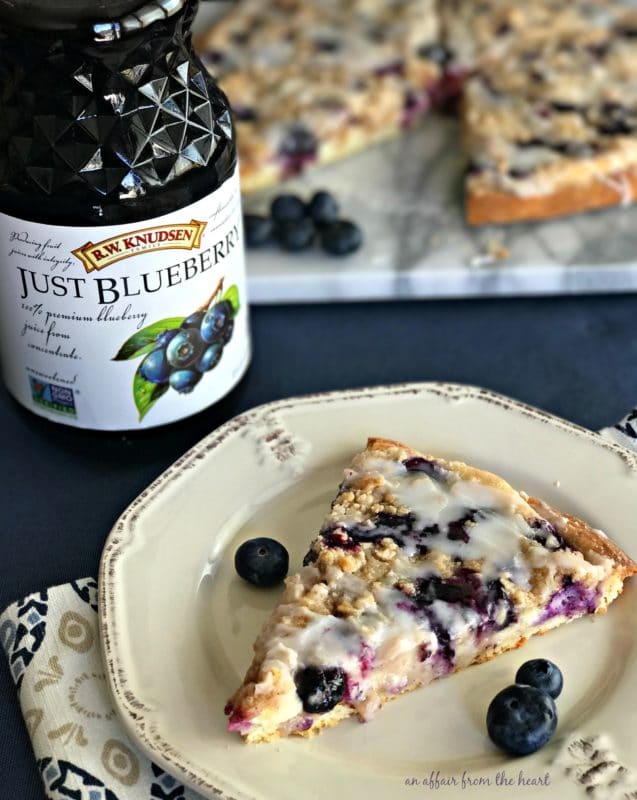 This delicious juice got me to thinking about my favorite ways to use blueberries. Topping salads and yogurt happens often, like I said, using them in smoothies, and also in pancakes and muffins, too. Just last summer I made these fruit filled sweet crepes that were to die for!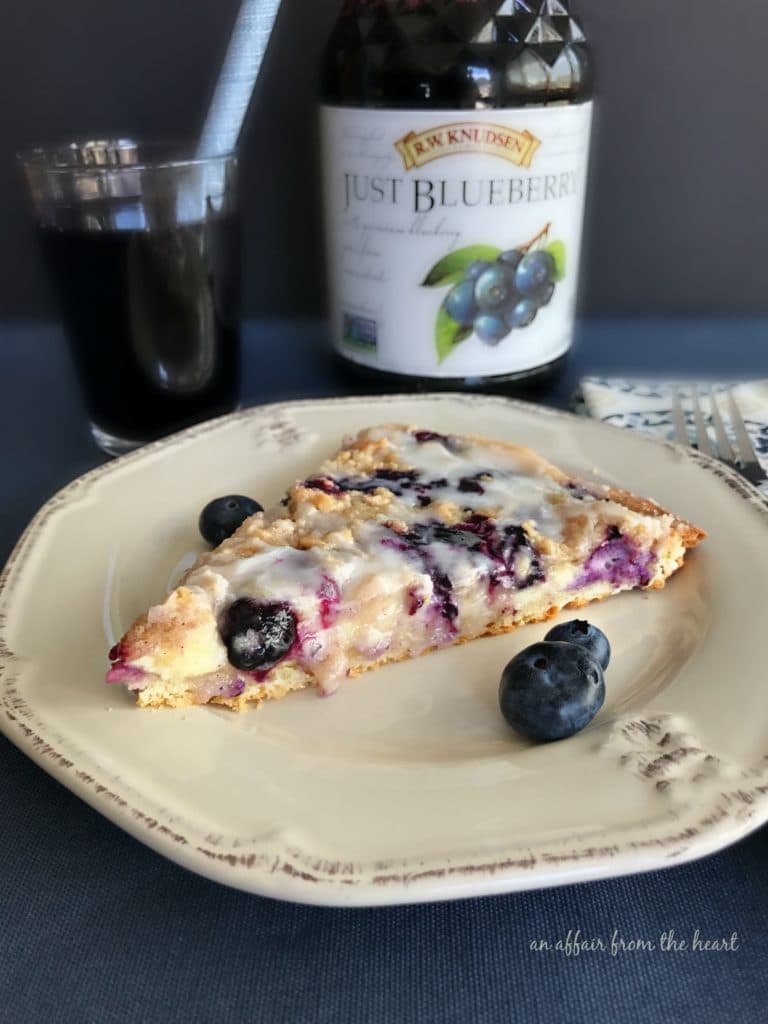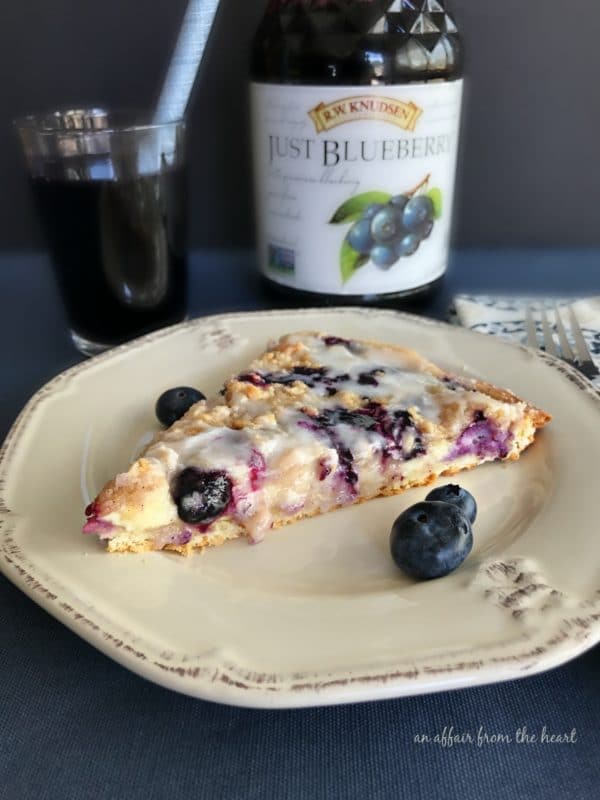 Recently, my youngest son was talking about a dessert pizza at his and my older son's favorite pizza place. I have always wanted to try and mimic it, and had never tried until now.
Why, oh WHY did I wait?!?
Perfect for spring celebrations! Would be great for brunches, graduation parties, or a delicious Mother's Day dessert! So many ways to enjoy this delicious pizza.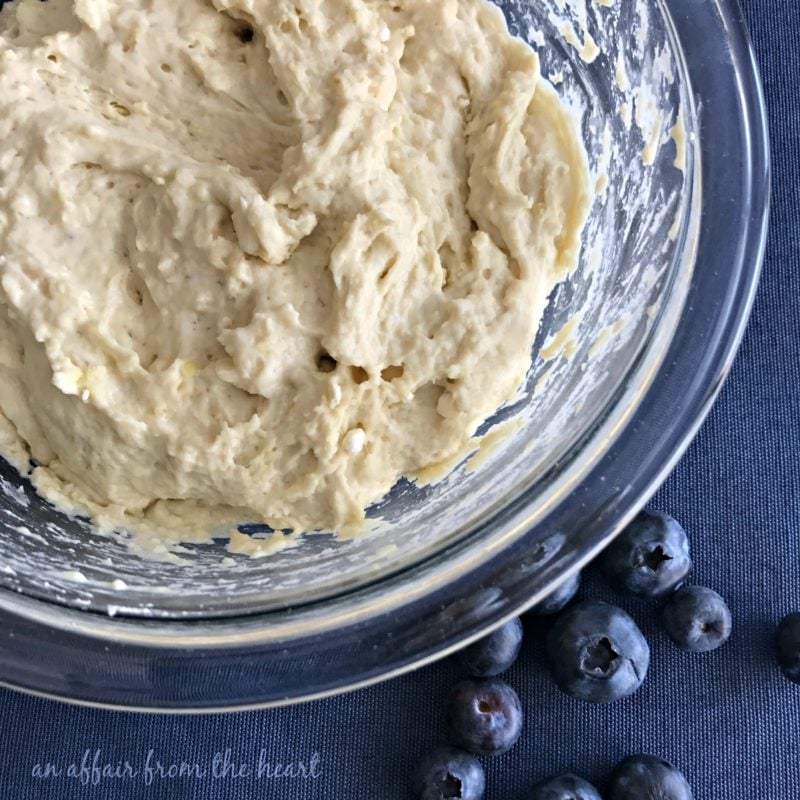 Mix up your favorite pizza crust. I always use a box mix you just add warm water to, and let it rise.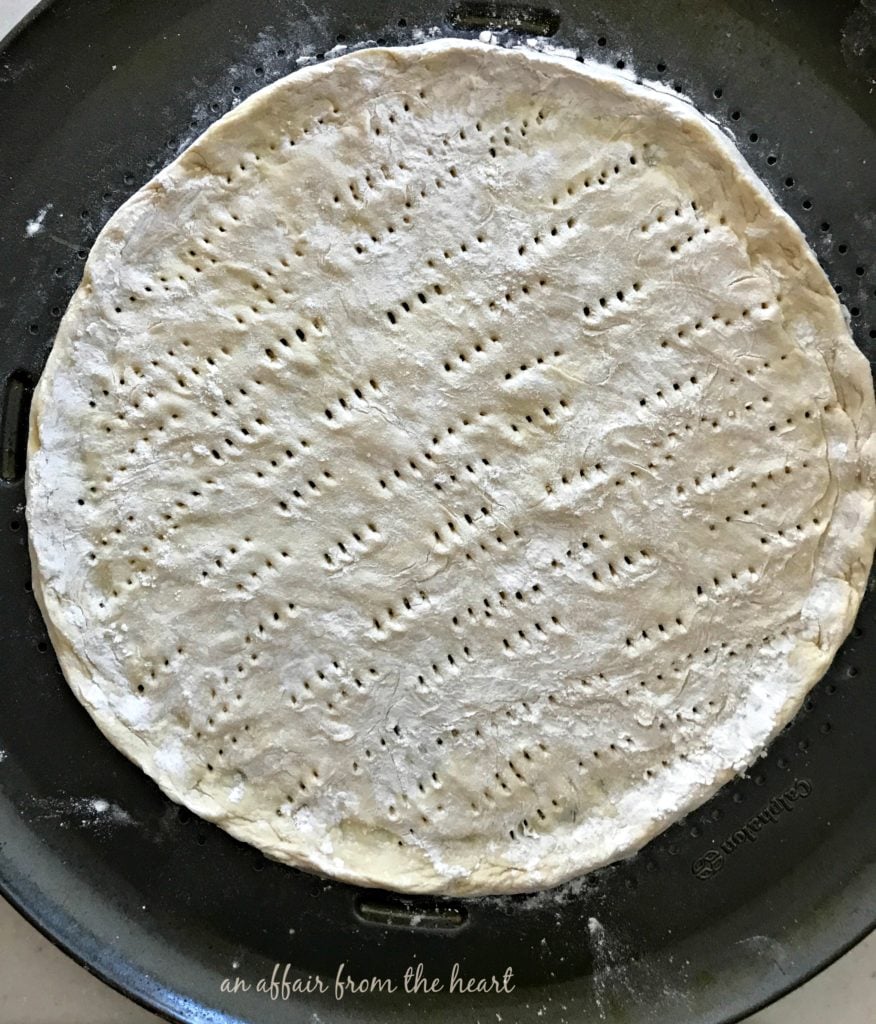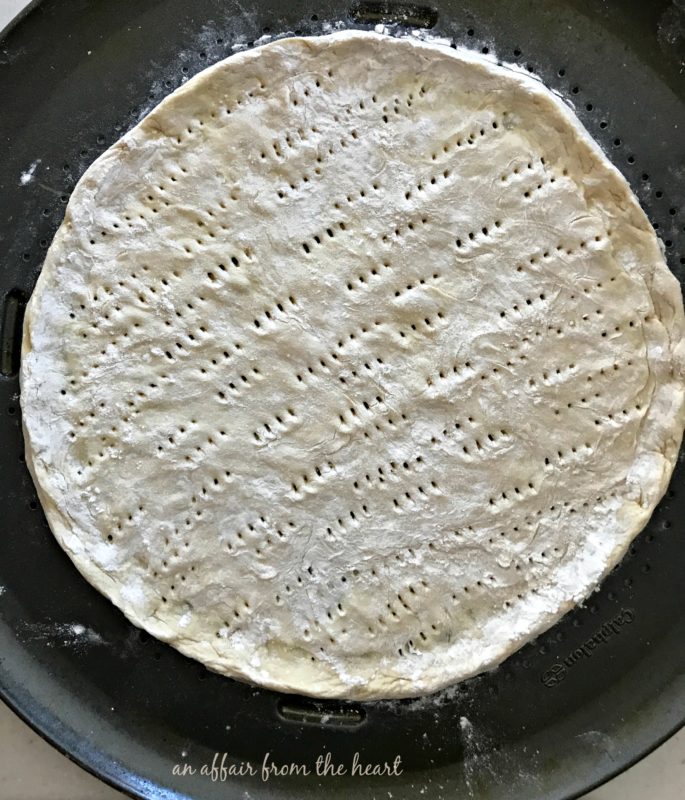 Press into a circle, form your crust and pierce with a fork. Pre-bake the crust.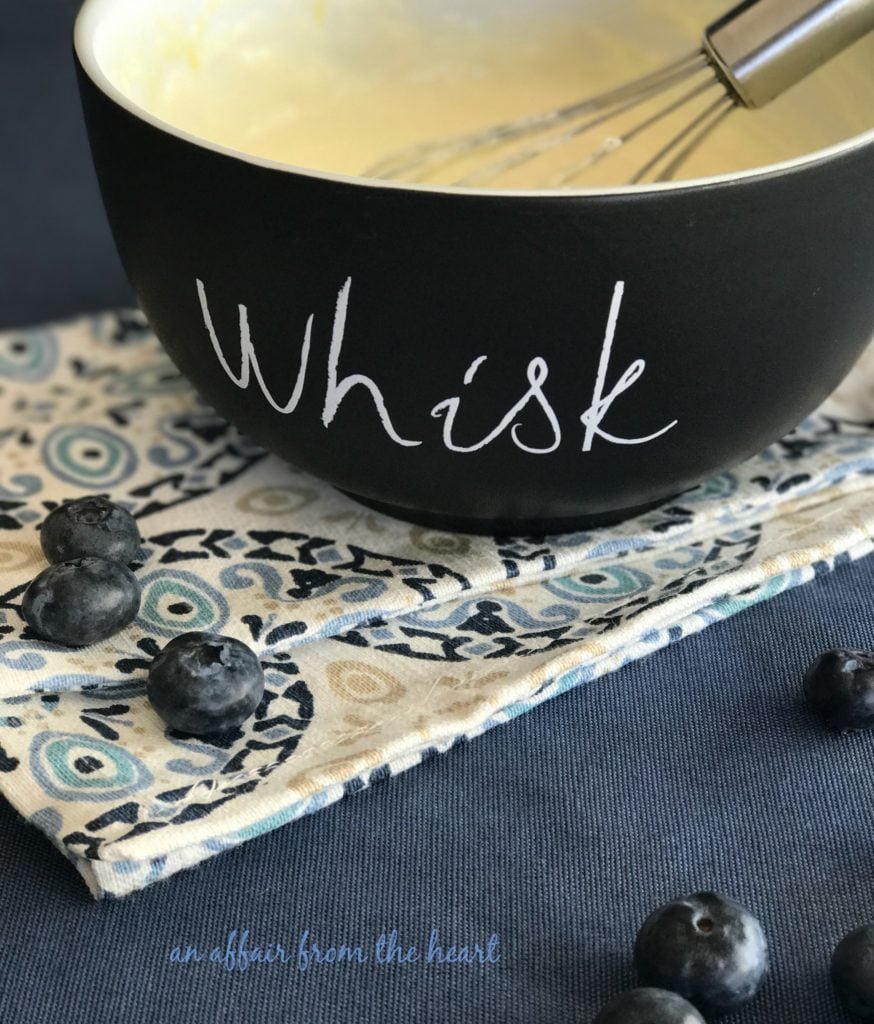 Mix up a cheesecake mixture of egg, cream cheese, sugar and sour cream.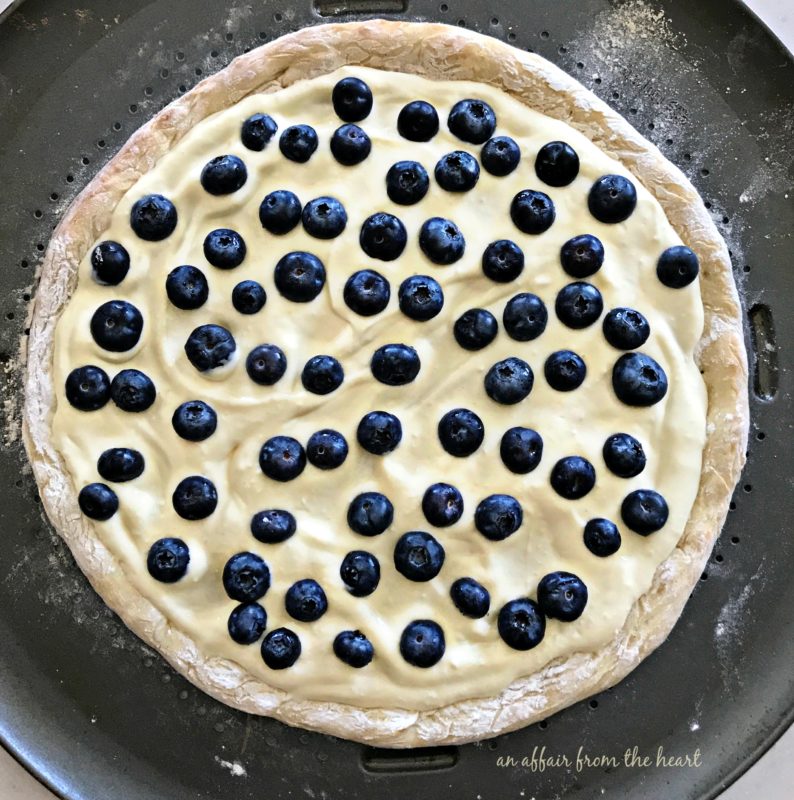 Spread over the prebaked crust, and top with fresh blueberries.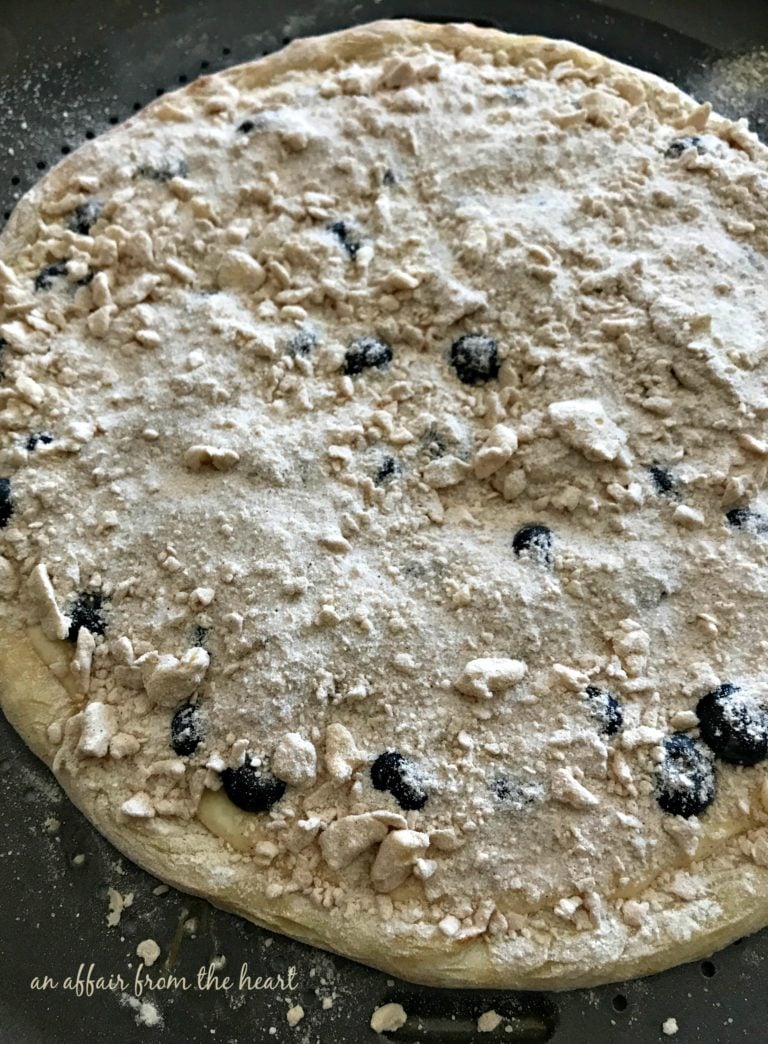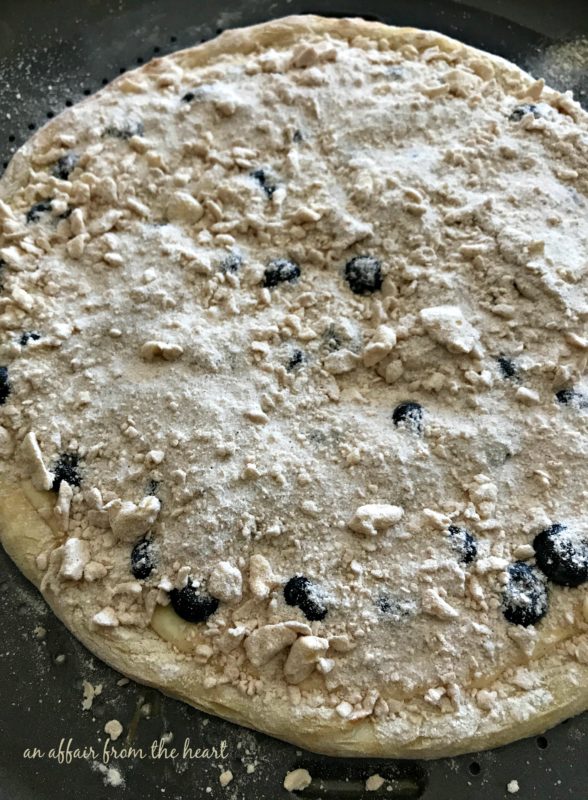 Top with streusel topping and bake for about 12 minutes.
Mix up a glaze of powdered sugar and milk.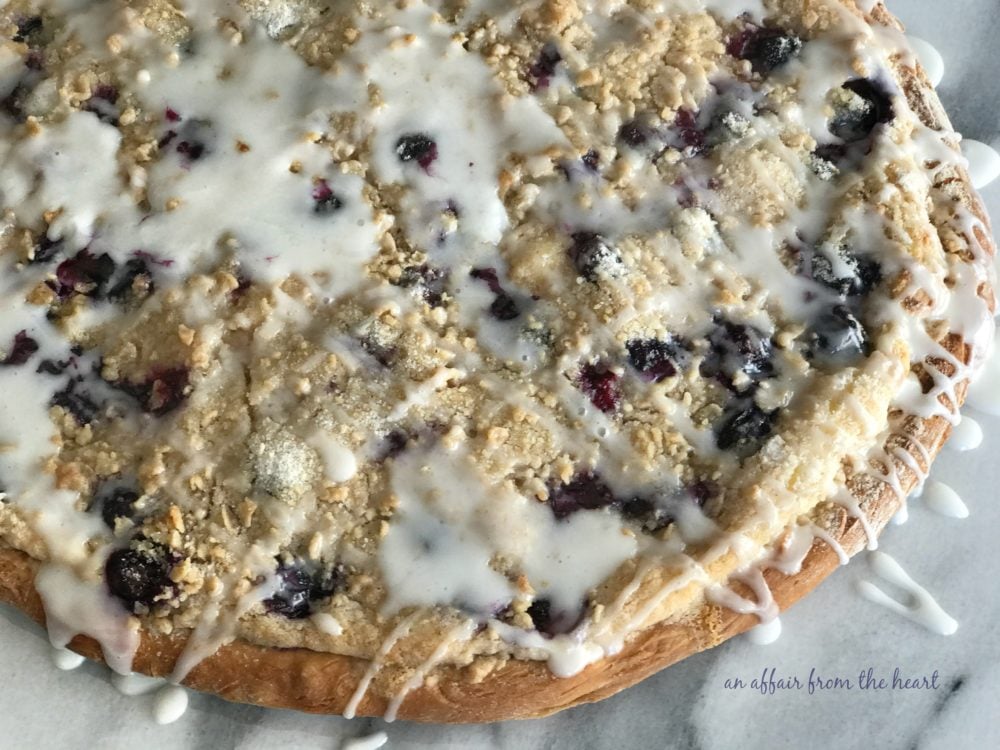 Drizzle warm pizza.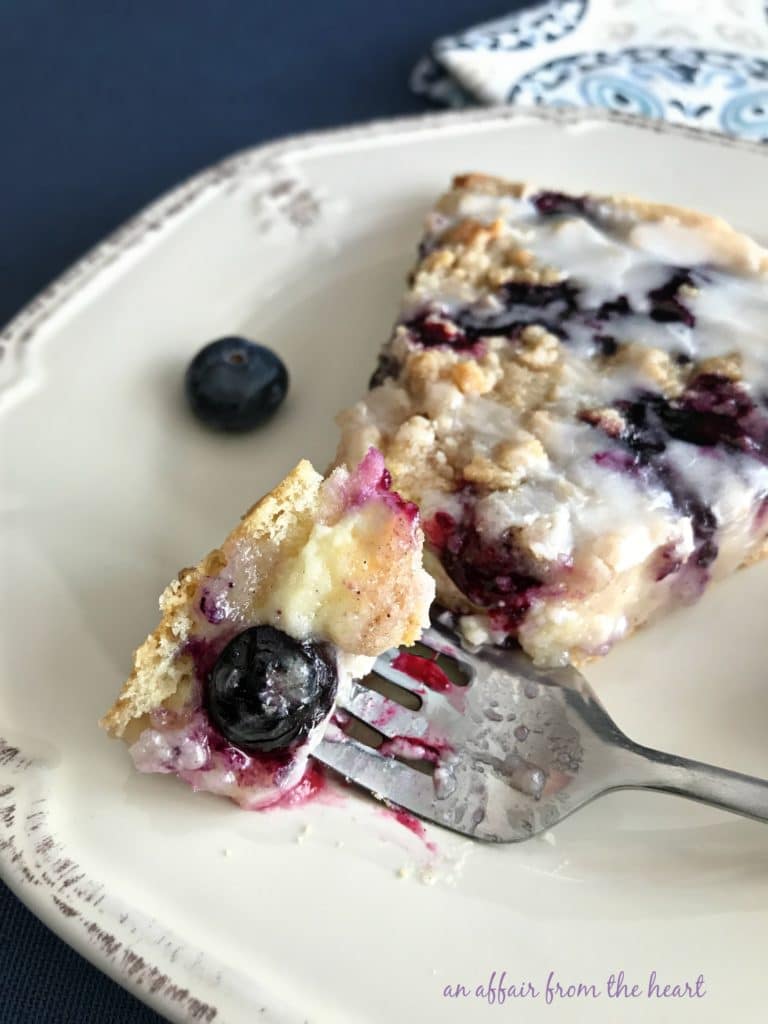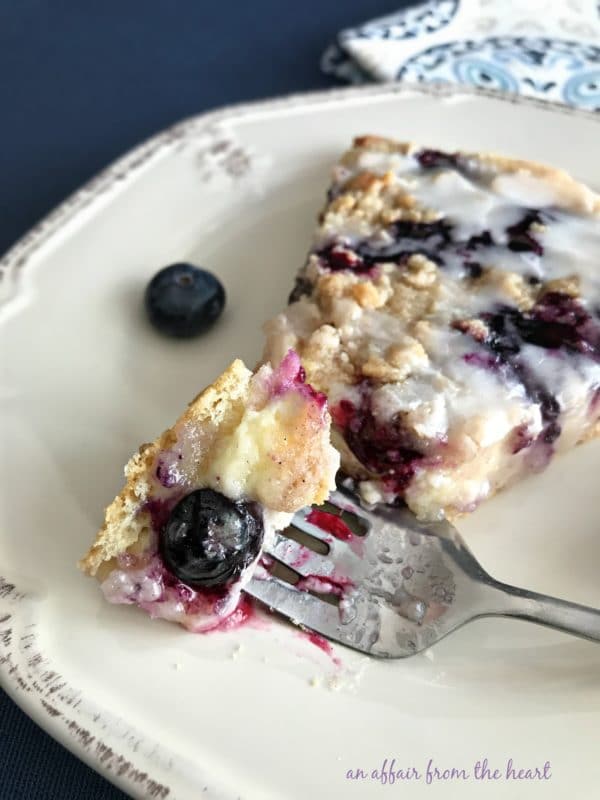 DIG IN!
—
Yield: 8 slices
Blueberry Streusel Dessert Pizza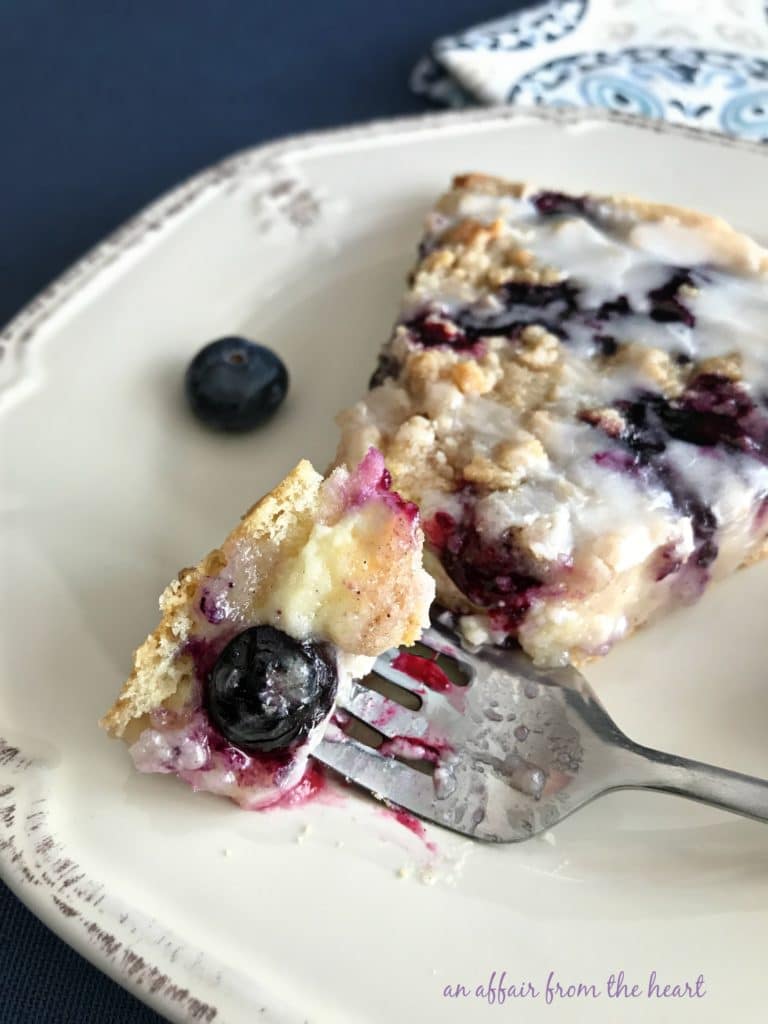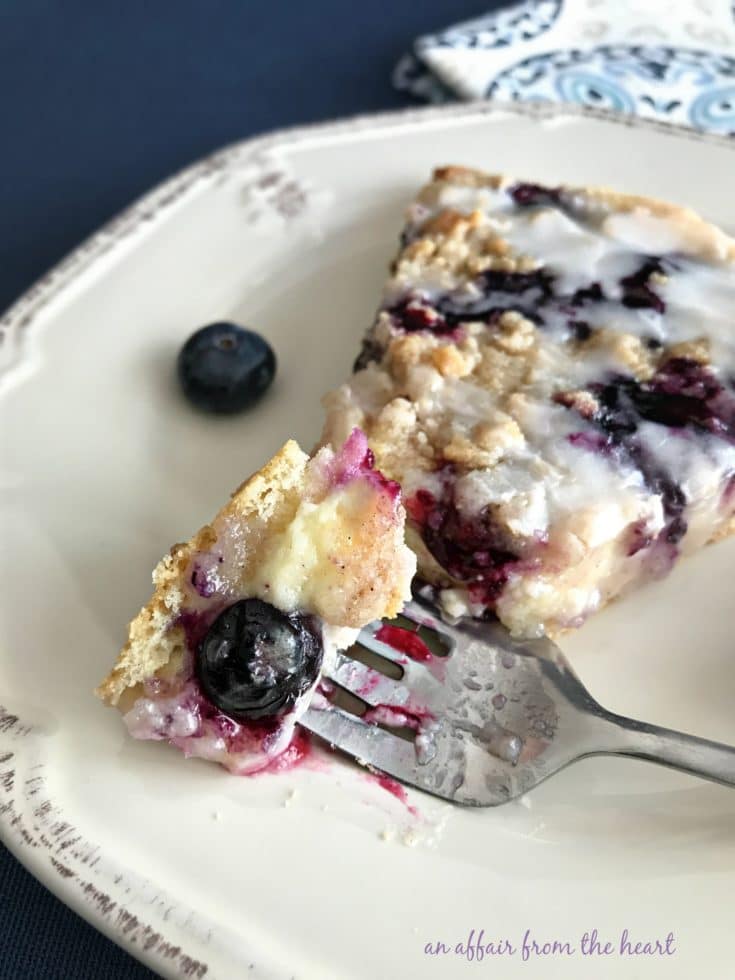 Pizza crust topped with a cheesecake filling, fresh blueberries, a cinnamon streusel topping and drizzled with glaze after baking. Perfect for brunch or dessert!
Ingredients
1 (6 ounce) package fresh blueberries
1 pizza crust
For the Cheesecake filling:
1 cup whipped cream cheese
1/4 cup sour cream
1 teaspoon vanilla
1 egg
1/4 cup sugar
For the Streusel Topping:
4 Tablespoons cold butter cut into pieces
1/2 cup sugar
1/2 teaspoon cinnamon
1/2 cup flour
For the Glaze:
1 cup powdered sugar
2 Tablespoons milk
Instructions
Preheat oven to 425 degrees. Prepare pizza crust, making sure to pierce with a fork to prevent bubbles. Pre-bake for about 8 minutes. Don't allow to brown.
Prepare cheesecake mixture by whisking the ingredients together until smooth. Spread over pizz crust. Top with fresh blueberries.
Prepare streusel topping by crumbling butter either by hand or with a pastry blender into flour, sugar and cinnamon. Sprinkle over the top of the blueberries.
Bake pizza for 12-15 minutes. Don't let it get too brown. Cheesecake will be set.
Remove and let cool for a couple of minutes while you prepare the glaze. Drizzle Glaze over warm pizza. Slice and serve.
Nutrition Information:
Yield:
8
Serving Size:
1
Amount Per Serving:
Calories:

529
Total Fat:

22g
Saturated Fat:

11g
Trans Fat:

0g
Unsaturated Fat:

9g
Cholesterol:

72mg
Sodium:

488mg
Carbohydrates:

75g
Fiber:

2g
Sugar:

37g
Protein:

8g
Nutrition isn't always accurate.
—
What would you pair your first glass of Just Blueberry Juice with?
R.W. Knudsen Family has produced quality, juice products since 1961. Its offerings include more than 100 types of organic fruit and vegetable juices and specialty items including Recharge® sports drinks. R.W. Knudsen Family products are made without artificial flavors and are exclusively fruit juice sweetened. Visit the R.W. Knudsen Family website for more information.
This is a sponsored conversation written by me on behalf of R.W. Knudsen Family. The opinions and text are all mine.