Why You Should Grate your own Cheese
As an Amazon Associate and member of other affiliate programs, I earn from qualifying purchases.
Grating your own cheese takes a little more time, but you will find that not only is it more economical, but it also melts better, tastes better and you won't have to wonder about any chemicals (yep…chemicals) it has on it. Learn all about the benefits of Why You Should Grate Your Own Cheese – and all sorts of cheese graters that work best for the job!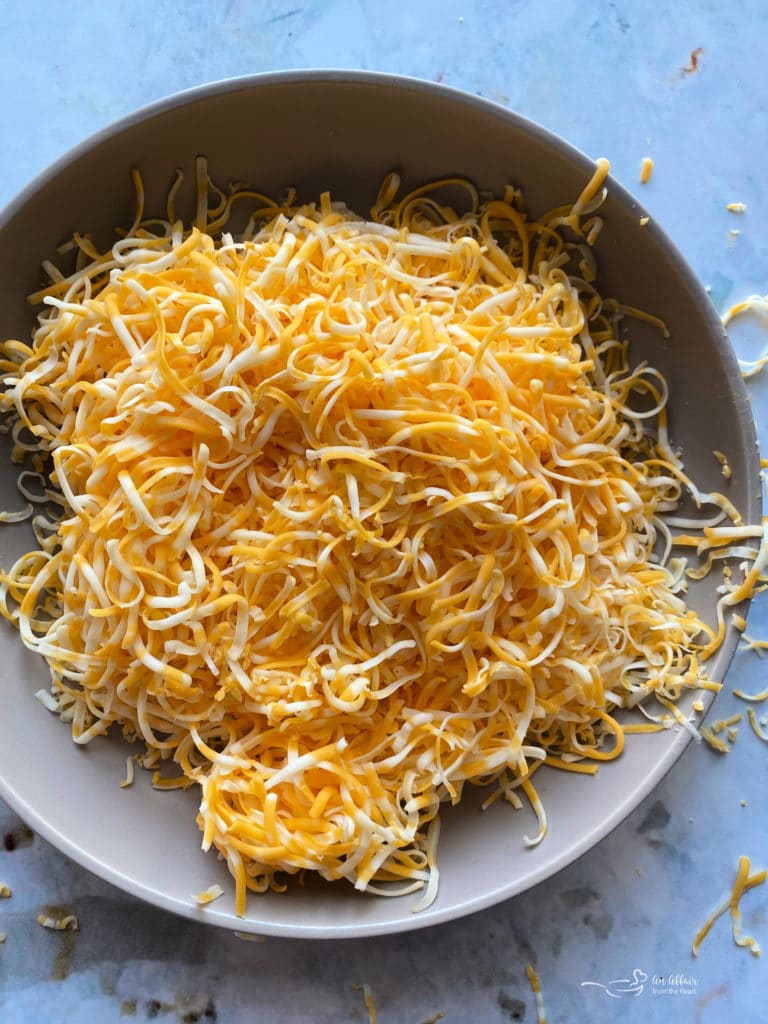 Why should I grate my own cheese?
Welp – let me tell you my top three answers to that question. It's more economical, it tastes better and it melts better. Grating your own cheese may seem like a labor-intensive job when you can simply grab a bag of the pre-shredded stuff at the store, but I am going to share with you why you should re-think it.

Freshly Grated Cheese Tastes Better
How could it not? When you grate your own cheese it's fresher. When you purchase a bag of shredded cheese at the store, you may not realize it, or even think about it, but ask yourself, "how do they keep the shredded cheese from clumping together?" If you have ever shredded your own, you know it sticks together, so why doesn't the store-bought kind do that?
Because it's coated in Cellulose, a preservative that keeps it from clumping together in the package.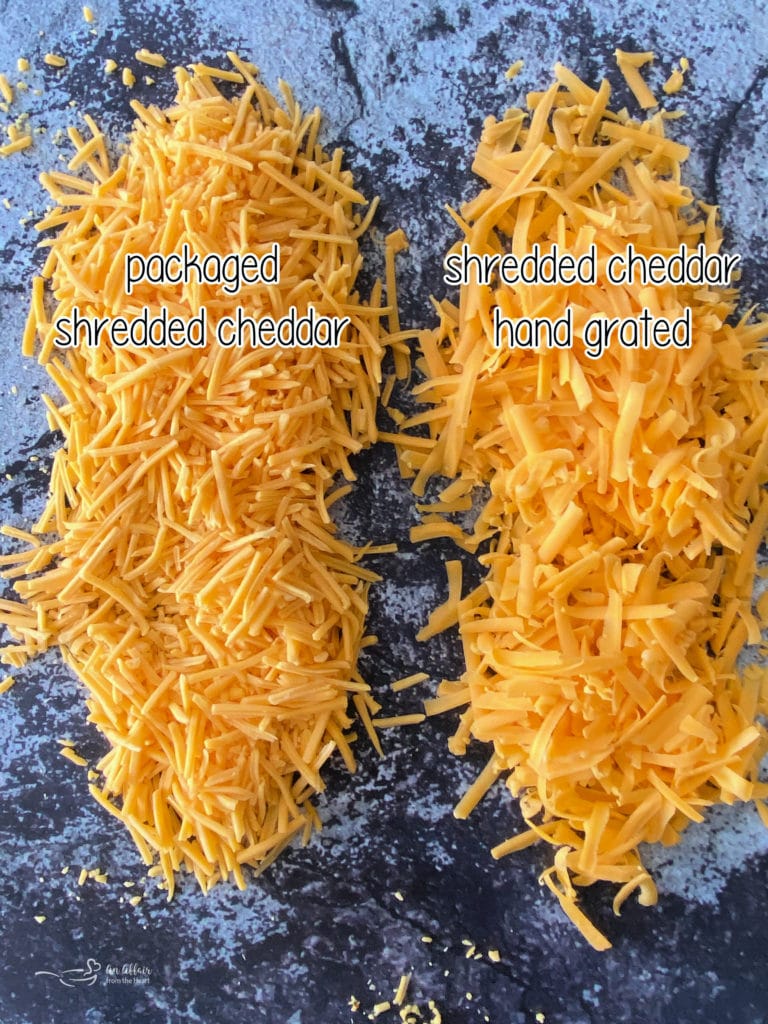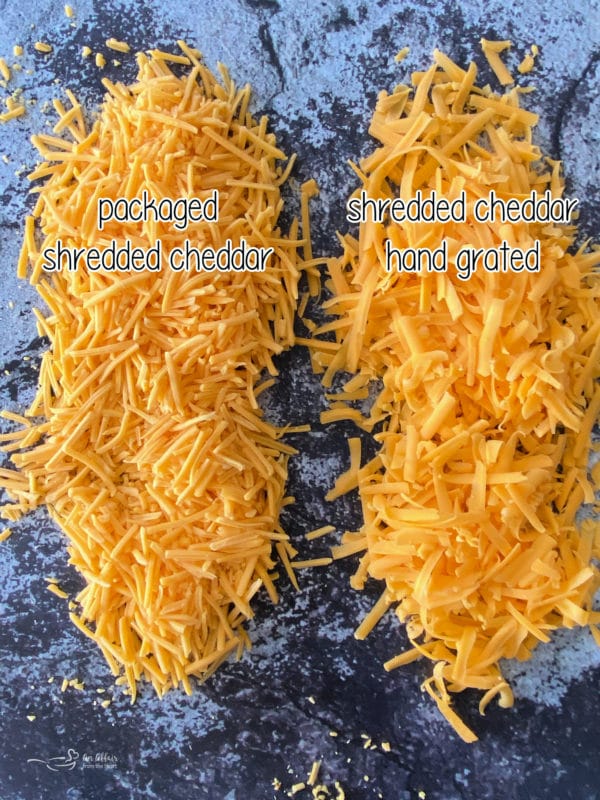 Here is a side by side view of the same brand of medium cheddar cheese. The left is bought shredded in the package, the right is had shredded. Unless you really look, you might not think much of it.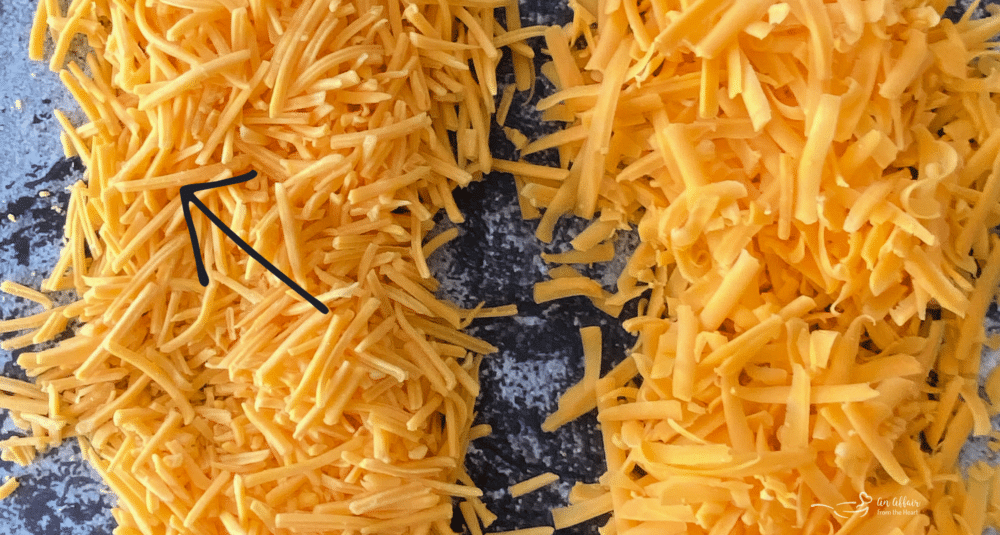 Now zoom in a bit. See that white coating? That is the preservative that is on the cheese to keep it from sticking together.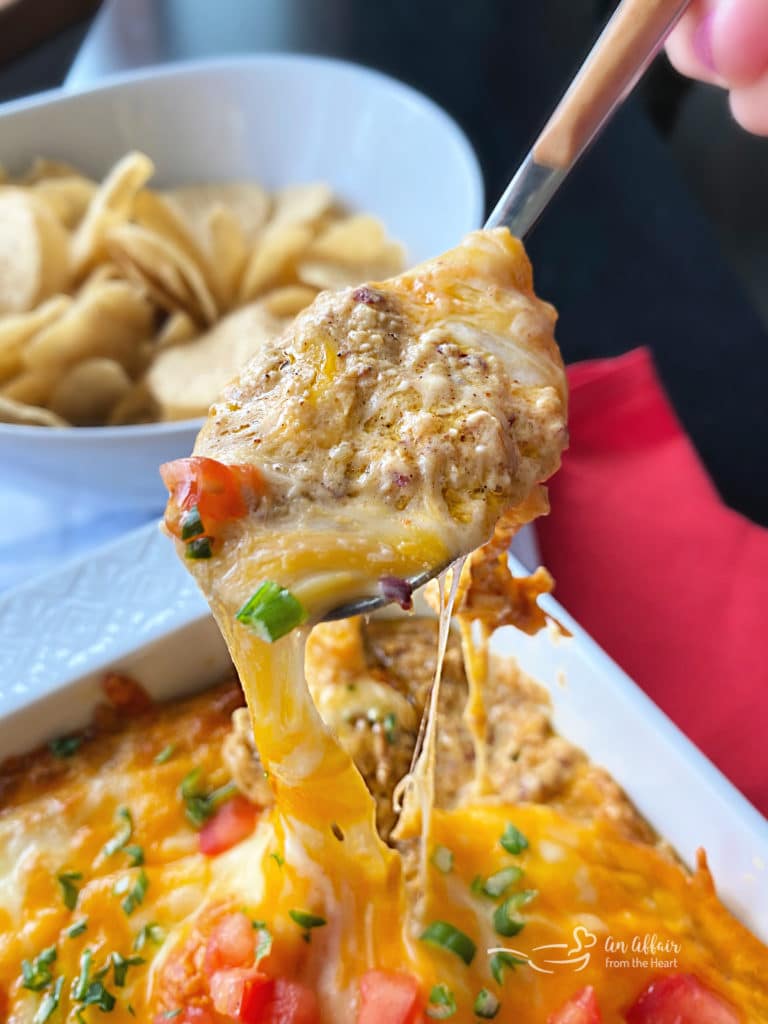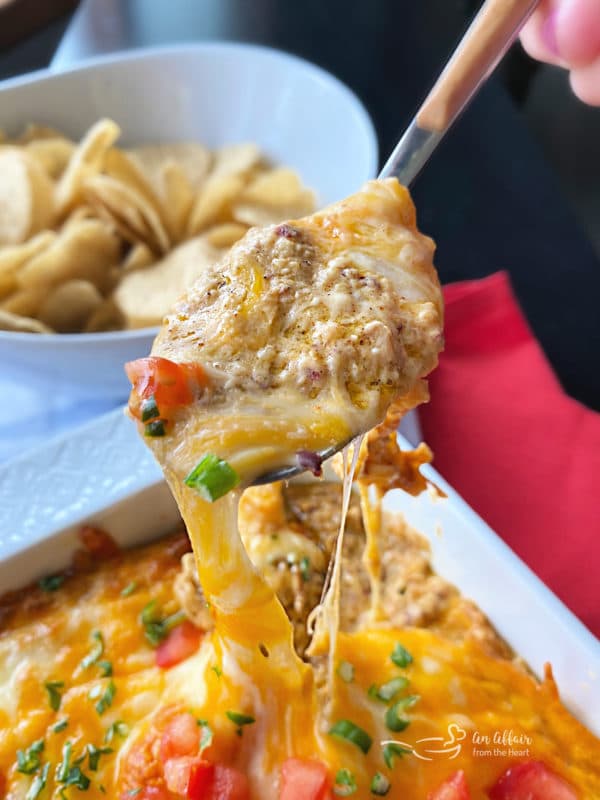 Freshly Grated Cheese Melts Better
Not only do those preservatives and additives to that bagged shredded cheese help to keep it from sticking together, but the added starches also inhibit the cheese from that creamier, smoother melt you get when you shred your own from a block of cheese.
Shredding Your Own Cheese is more economical
Don't let the price tag on an 8-ounce block of cheese sway you to purchase an 8-ounce bag of cheese. Did you know you will actually get more cheese out of a block of cheese that's the same size? Yep. The shredded stuff actually costs more. In case you didn't know it… you actually are paying for the shredding. That bag of cheese comes with a "convenience charge."
Because We like Options when it comes to cheese
Freshly grated cheese also opens up the world of possibility for types of cheeses you can use. Pre-shredded cheese just tends to come in only a few options. When you think that there are over 450 kinds of Swiss cheese alone? Why limit yourself to what's in the bag?
Finally, those preservatives that add in extra moisture to keep fresh hinder the flavor. I don't know about you, but when I am eating cheese, I want to taste the depth of flavor the way the cheese Gods intended I would.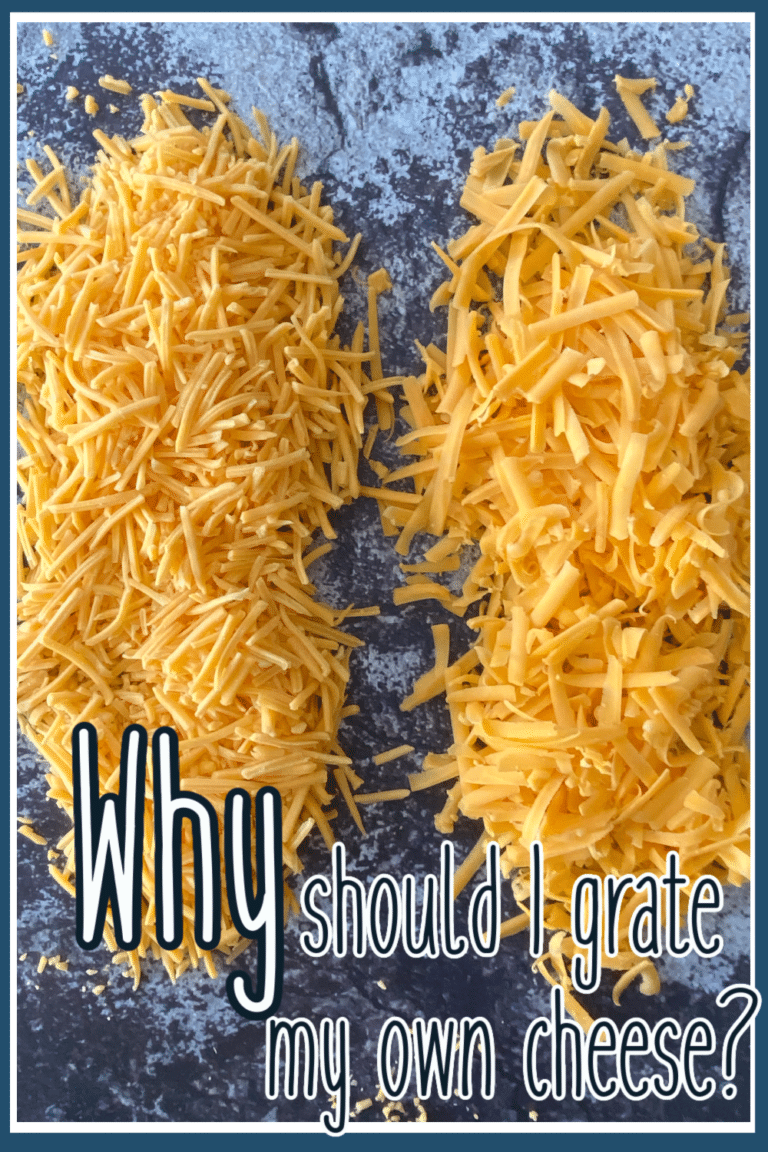 Pin this informative post on Grating Your Own Cheese!
Before you go, pin this post to your favorite Pinterest board so you can find it quickly!
Cheese grating tips
Ok, you don't have to have Olympic training to be strong enough to grate cheese. As long as you hold the cheese tightly, you don't necessarily have to use tons of muscle to grate. Just let the weight of the cheese and the blades of the grater do the hard work.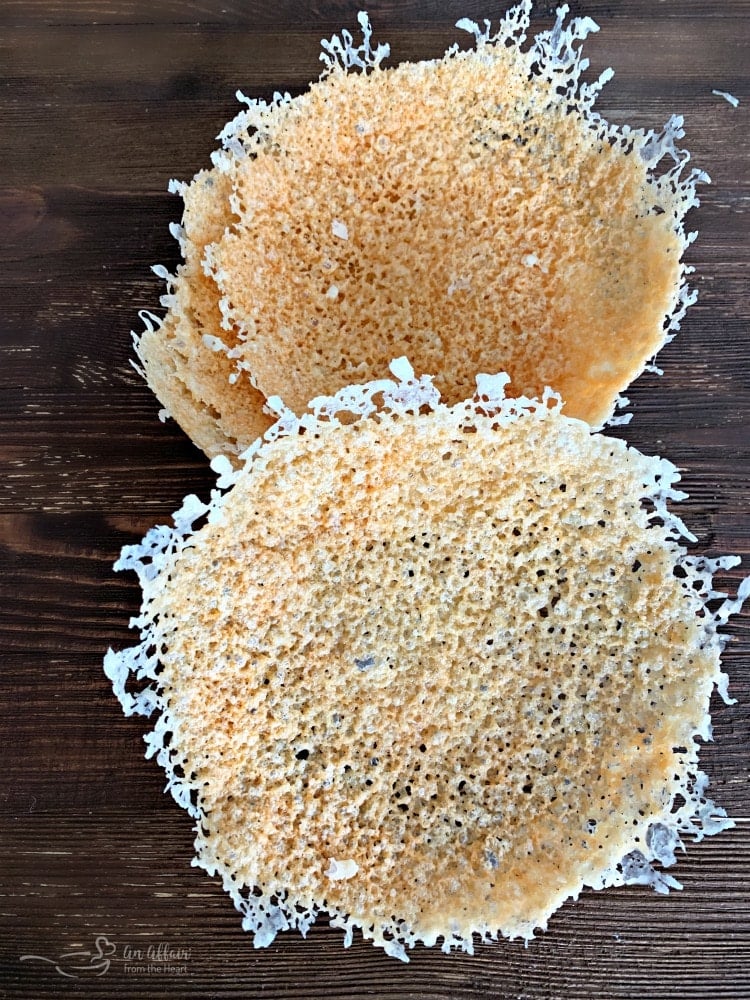 Next, use the right blades for the job. For a hard parmesan, for example, use the smallest "grain" of the grater to get that finer, almost powdery shred. When you want a quick and even melt, then go for the medium-sized hole. And when you need a lot of cheese to cover a lasagna for example then use that biggest shred.

Types of Cheese Graters
There are all sorts of great products to get your grate on! Here are some of my favorites!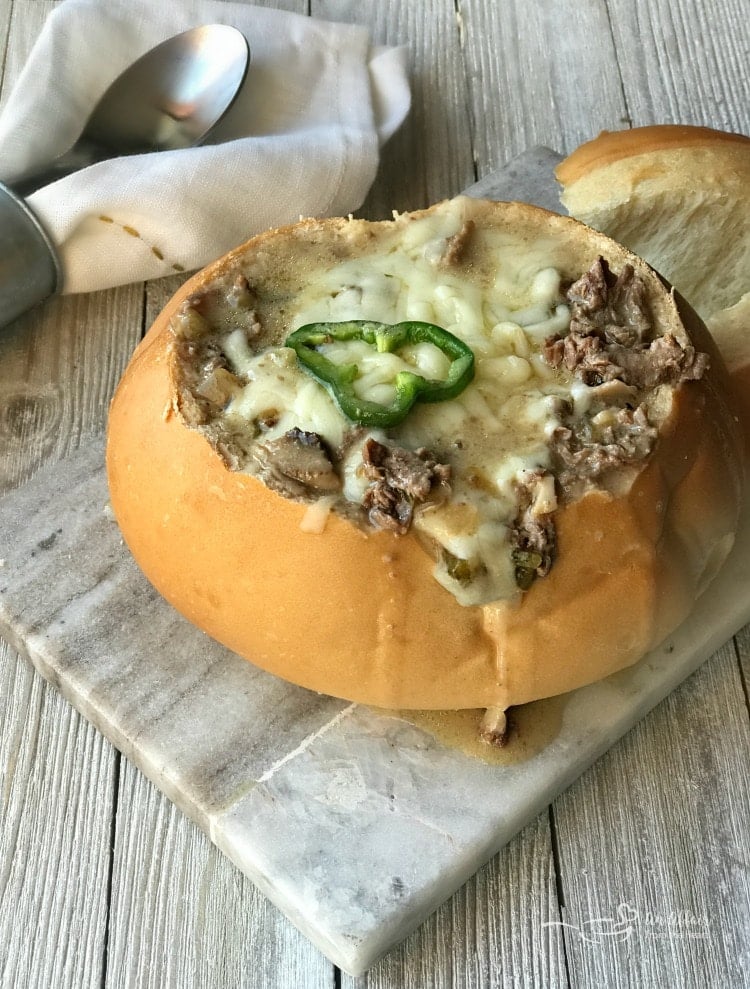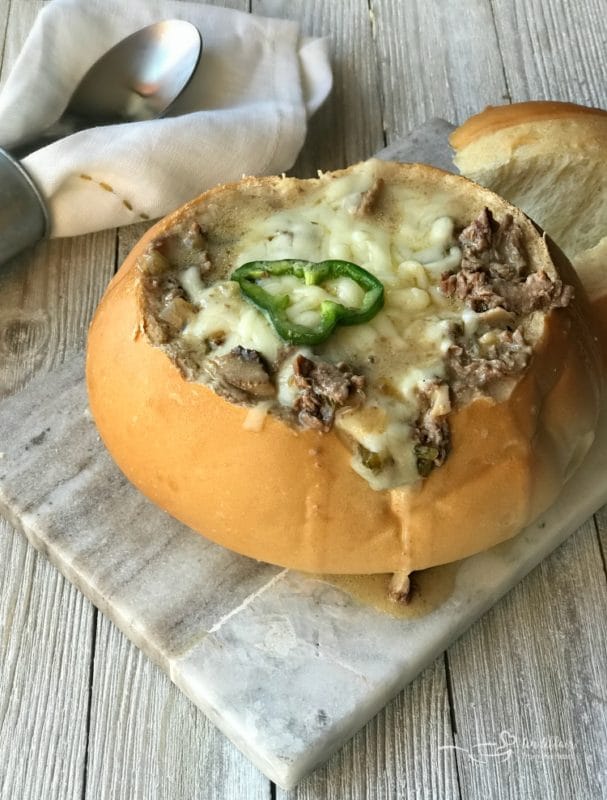 Cheesy Recipes We Love
Of course, I would be remiss if I didn't share some of my most favorite cheesy recipes with you before you go! I mean, this is a recipe site, after all!

Keeping your shredded cheese fresh
When you end up grating more than you need, then you may have to store it. The more airtight the container, the better. Keep it in the fridge. Homemade, fresh grated cheese will go bad faster than the pre-grated stuff. So keep an eye on it and try to use it within three days or so.
You can also freeze it if necessary. Then it will keep about 30 days.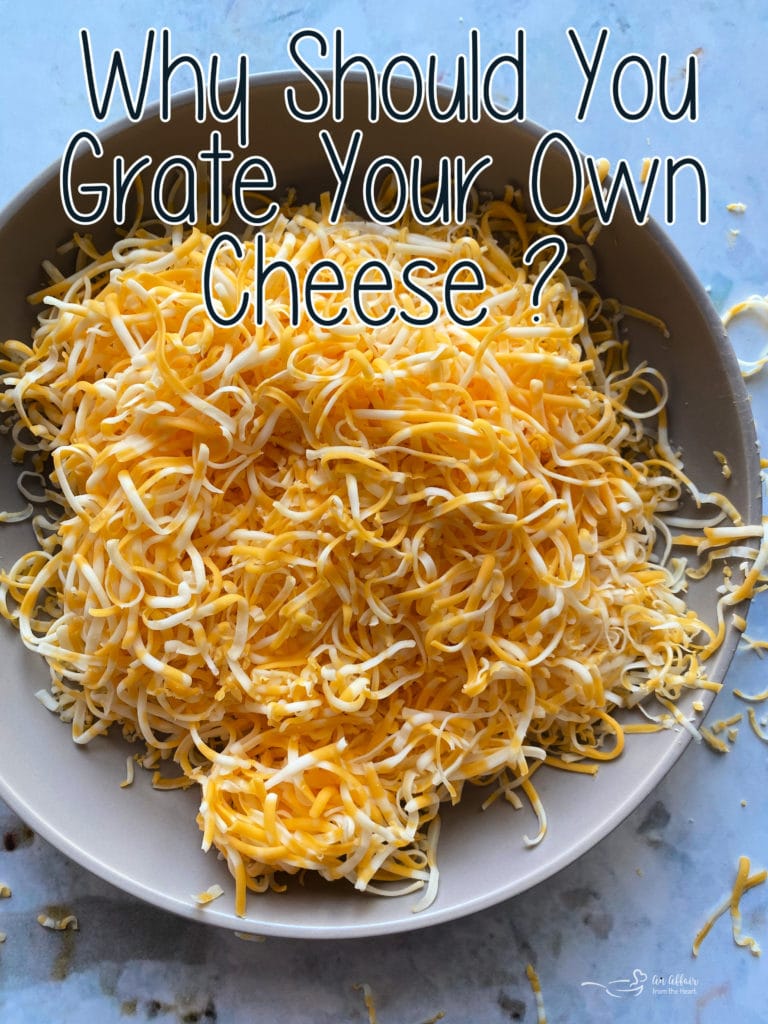 Plain and simple, freshly grated cheese is better tasting. Pre-packaged grated cheese is temptingly convenient – I don't disagree. And it always has a place when time or other constraints apply. But, you just can't beat the freshly grated cheese, can you?