How to Make: Homemade Modge Podge
As an Amazon Associate and member of other affiliate programs, I earn from qualifying purchases.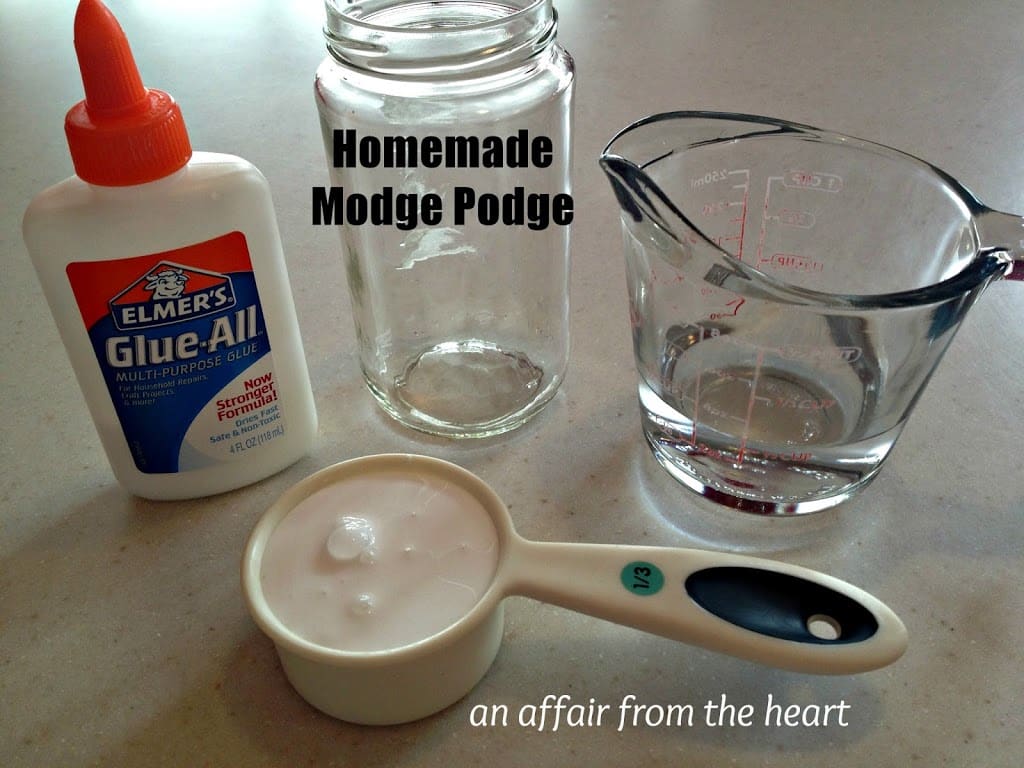 I love doing crafts with my kids.
Sometimes a craft calls for an item that you have to run to the hobby store to buy,
and you don't even need to!!
I made labels for my
Homemade Sugar Scrubs
that I made in jelly jars, and instead of spending more money, I just made my own Modge Podge!
Some jars had modge podge over circle labels placed on scrapbook paper, others had them on the jar itself.
Homemade Modge Podge
white glue
water
jar with lid
Mix equal parts of glue and water and place in jar with lid, give it a good shake!
It's nice because you can make as little or as much as you want!