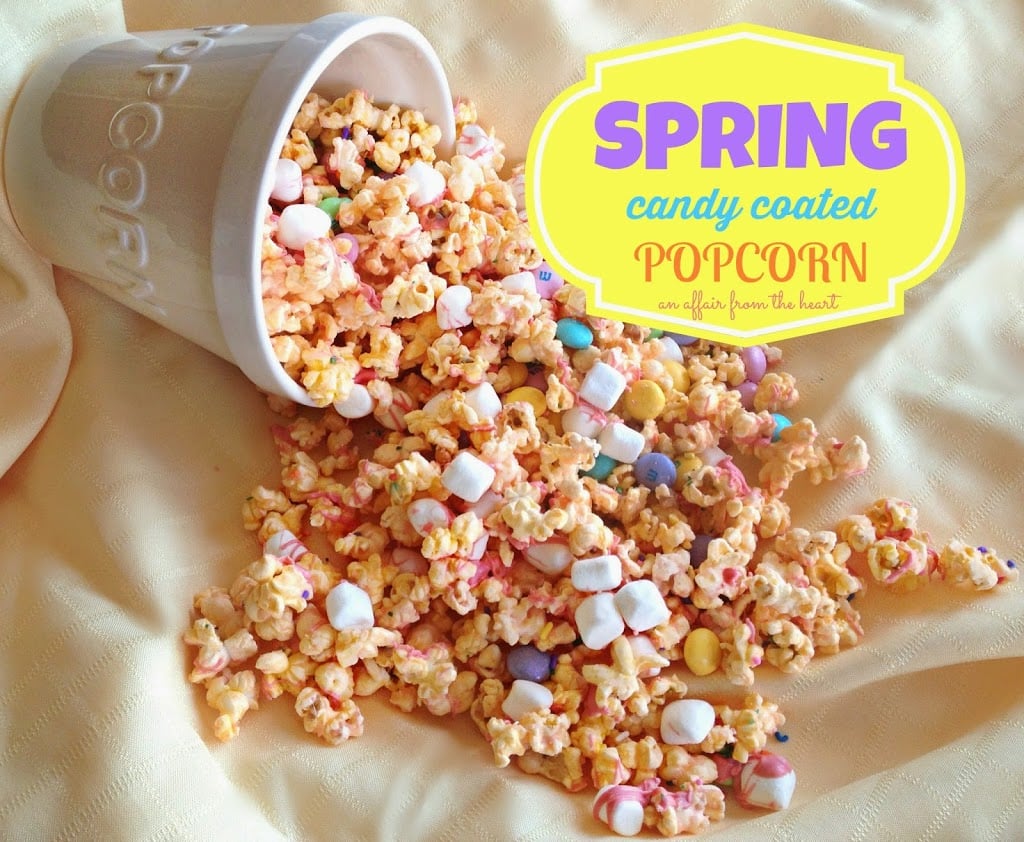 Could it be??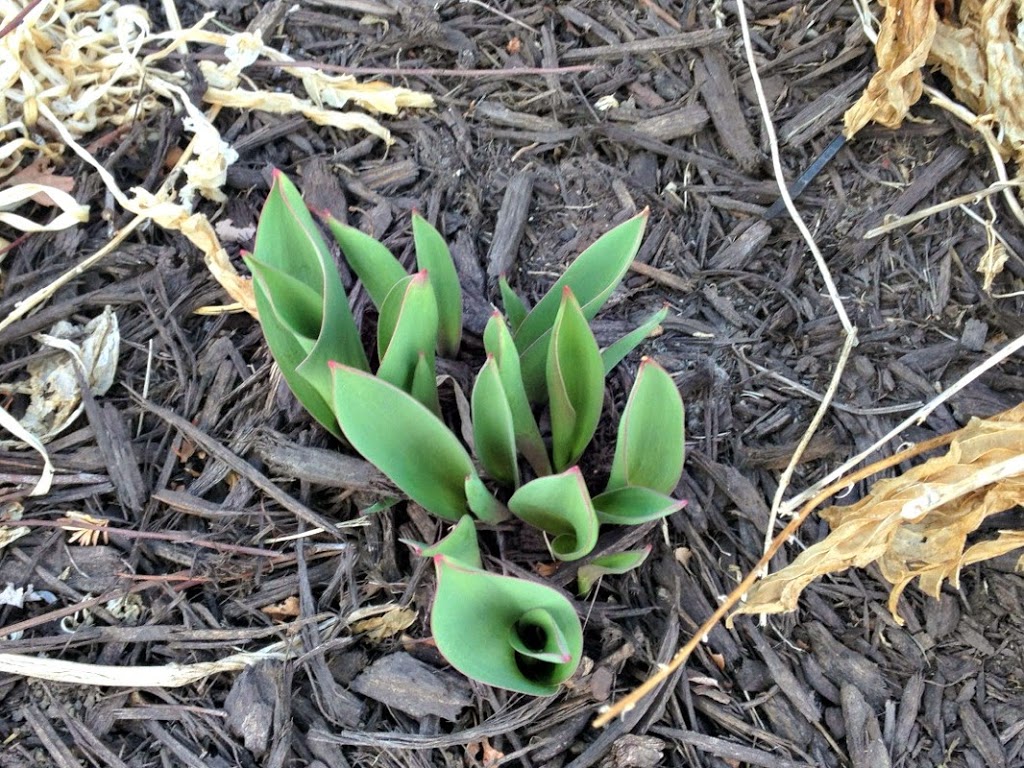 From the depths of the cold frozen ground.
Months of gloom and cold, and the promise of spring appears.
It completely changes peoples' disposition, don't you think?
I could never live where sunshine hides for weeks on end.
I need vitamin D like the cookie monster needs cookies.
Winter is so depressing and dull.
Once you get past the fun of the Fall and the holidays, it's just plain yuck.
We really liked the addition of the marshmallows and those spring white chocolate M&M's.
I think you will, too!
SPRING candy coated POPCORN
2 bags microwave popcorn, popped and unpopped kernels removed
2 Tablespoons Vegetable oil
3 squares almond bark
1/2 cup pink candy melts
1 cup mini marshmallows
1 cup white chocolate M&M's
Pastel colored sugar crystals and sprinkles
Pop your popcorn and remove any unpopped kernels. Place popcorn in a paper grocery bag.
In your microwave, melt almond bark and oil in 30 second intervals, stirring until melted and smooth.
Pour over popcorn, and shake in the bag to coat.
Sprinkle with sugar and sprinkles and continue to shake until coated.
Lay on a piece of waxed paper on the counter, sprinkle marshmallows over the top.
Melt pink candy melts in the microwave and drizzle over the top of all.
Leave on the counter for an hour or so, until it's set and dry.
Add M&M's and enjoy!
Shared at:

If you make this recipe, I'd love to know! Snap a picture, share the photo on social media with the hashtag #AnAffairFromTheHeart – I'd love to see what you made! – Michaela