SNOW DAY!!
The white stuff is really coming down out there!
simmering on the stove, and I told the kids,
Today would be a great day to make snow ice cream!!
I barely got the word out and there was a gallon sized ice cream bucket on the patio catching flakes!
I remember the first time I ever made snow ice cream.
I still have the recipe, written in my first grade teacher, Mrs. Hallstrom's handwriting.
My Mom would always let my brother and I make this on snow days after that.
This kind of white fluffy snow is the perfect kind for making snow ice cream!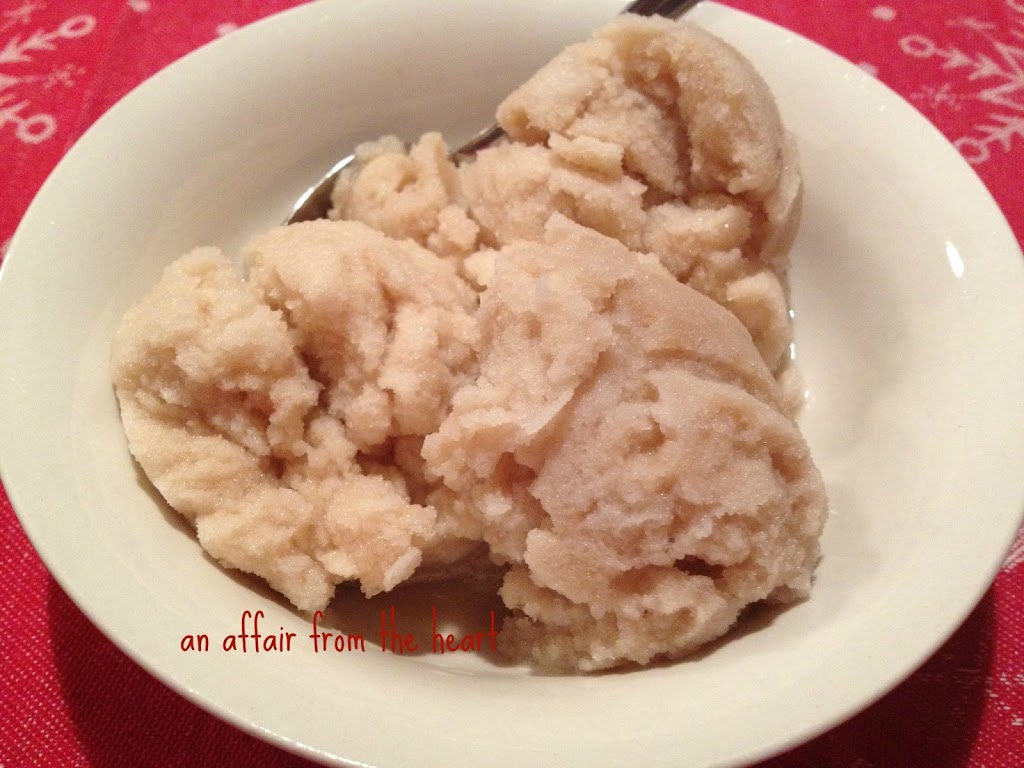 Snow Ice Cream
1 gallon of clean white snow
1 cup sugar
1 Tablespoon Pure Vanilla
2 cups milk (I used a little more)
Combine all ingredients in a big bowl until creamy. I did add a little more milk to mine.
Eat immediately.
The kids put chocolate syrup on theirs, you could vary the flavors by syrups or adding fruit. you could even use chocolate milk!
Enjoy a snow day with your kids,
make a memory using what Mother Nature is dishing out!

If you make this recipe, I'd love to know! Snap a picture, share the photo on social media with the hashtag #AnAffairFromTheHeart – I'd love to see what you made! – Michaela