Halloween Punch Recipe (Non-Alcoholic + Kid Friendly)
As an Amazon Associate and member of other affiliate programs, I earn from qualifying purchases.
Green Gatorade, Sprite, and some sour worms come together for a Halloween Kids Punch ideal to serve at your next Halloween party. It's an easy non-alcoholic punch recipe you can whip up in just minutes. Pour this spooky drink into a large punch bowl this spooky season. I guarantee this fun drink will be a big hit!

Are you hosting a Halloween party this year? Or maybe you are a room mom? I miss those days! This punch is a super fun and easy way to spook up the party, wherever it may be!
This recipe is specifically for kiddies, so it's alcohol-free. However, if you're serving adults, you can consider adding a splash of vodka or rum to create an adult version of the punch. Be sure to label and differentiate the two!

Halloween Kids Punch
It couldn't be easier to prepare this fun Halloween recipe. This festive drink is great for the whole family, not just the kids. You can easily play around with the type of soda you use and add your favorite Halloween gummies or candies.
Halloween Punch
Perfect for Halloween or great any time you want to serve a kid-friendly drink. With just a few simple ingredients this punch will make a great addition to any drink table. Serve this tasty drink in a large pitcher with some cold ice on the side and party guests can help themselves with individual cups.
If you love this Halloween kids punch you are sure to love these too: Homemade Hot Cocoa Mix, or this Fiber Smoothie.

Kid-friendly Halloween punch
Whether you call it witches brew, zombie punch, or hocus pocus punch this fun Halloween party punch is the best non-alcoholic drink to serve up this season. It's definitely suitable for kids of all ages as it does not contain any alcohol just Gatorade and soda.

Ingredients for kids Halloween punch
For complete ingredients and instructions scroll to the bottom of this post for the full printable recipe.
Green Gatorade – Green Gatorade is the base for the kids' punch.

Sprite – I used Sprite in the punch but you can also use 7-Up, or any other lemon-lime soda.

Sour worms – Sour gummy worms add to the spookiness of this Halloween punch.

Ice
How to make non-alcoholic Halloween punch
This recipe comes together quickly and easily with just 3 ingredients.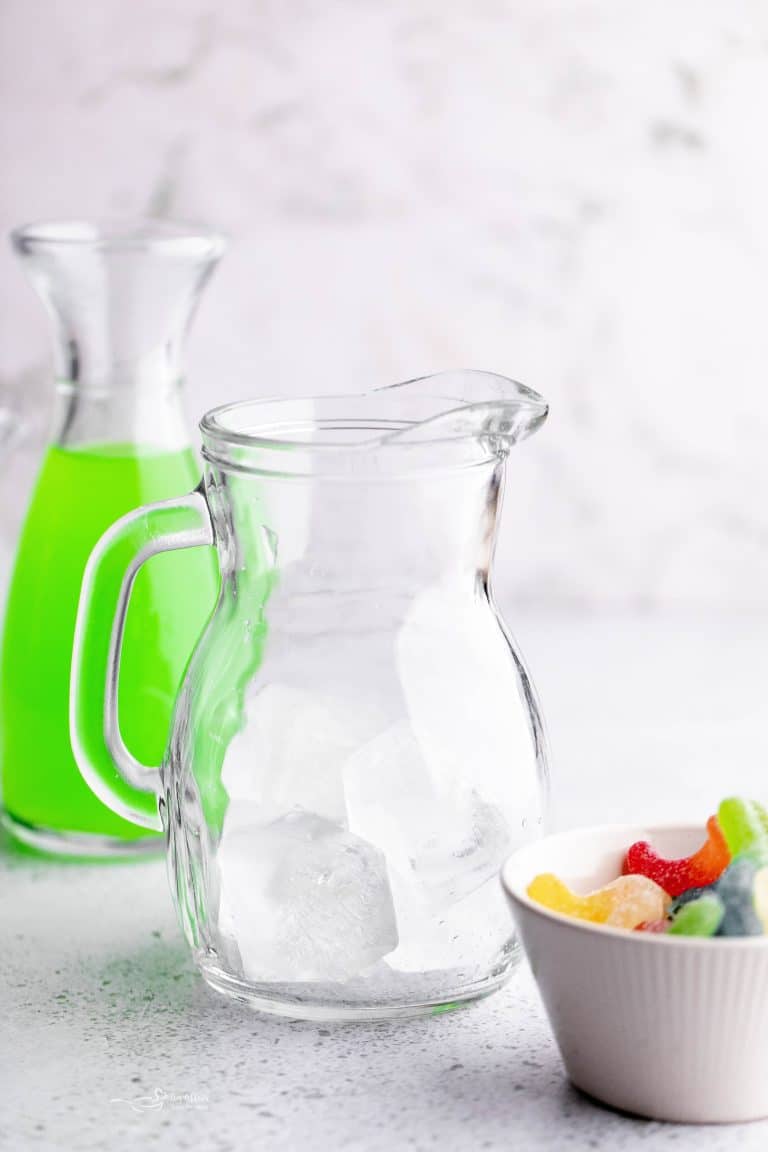 Fill a pitcher with ice.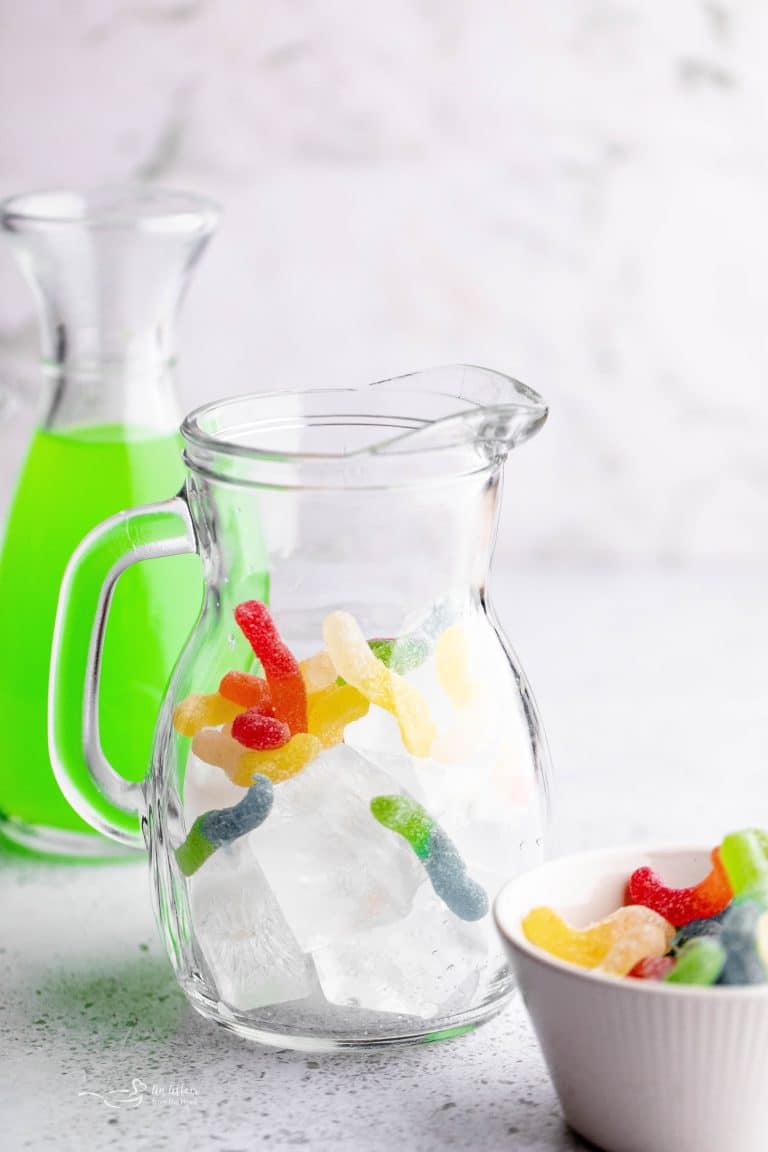 Add a handful of sour worms.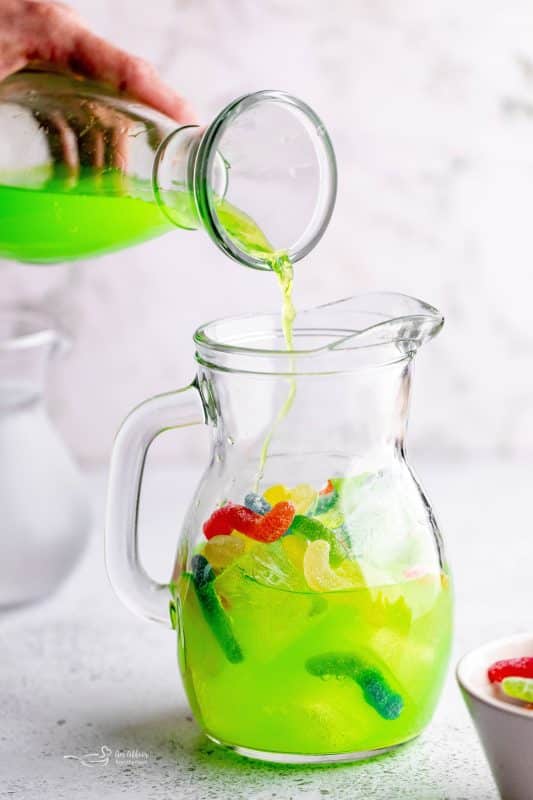 Add the Gatorade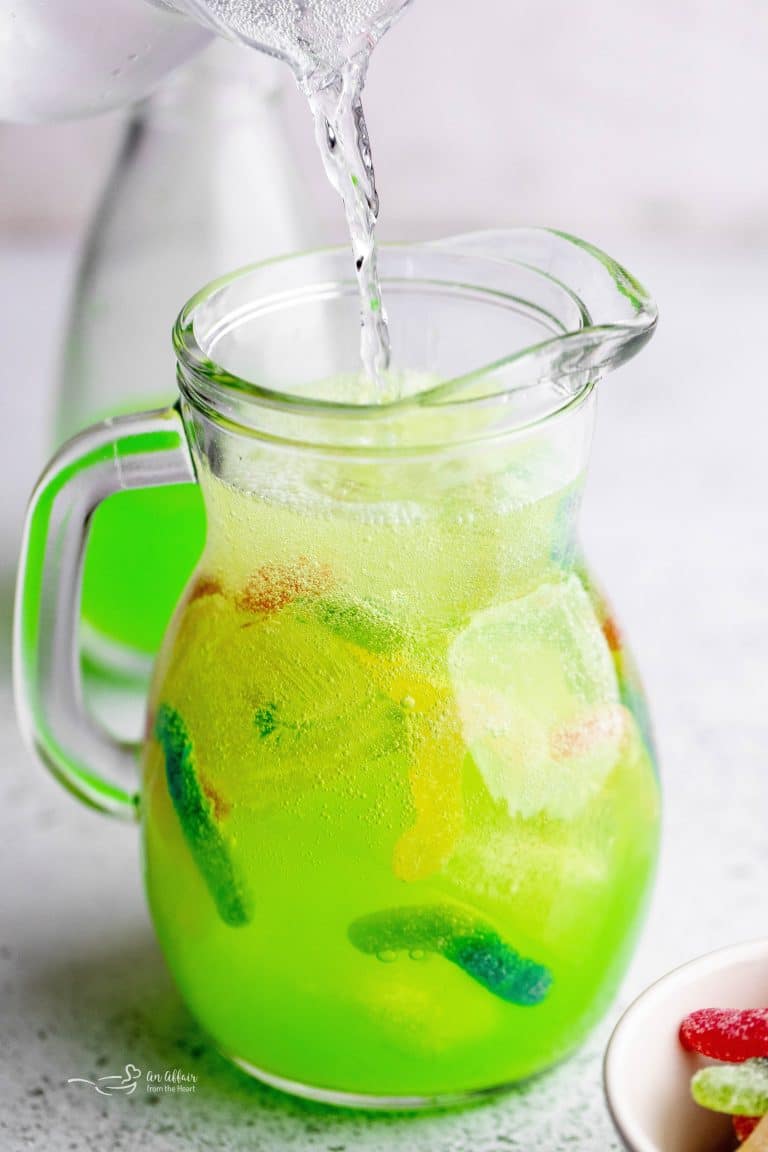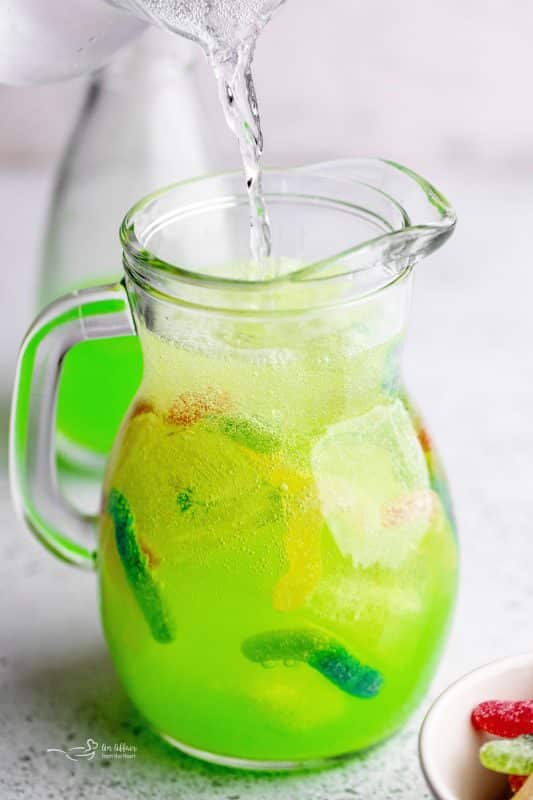 Then the Sprite and stir.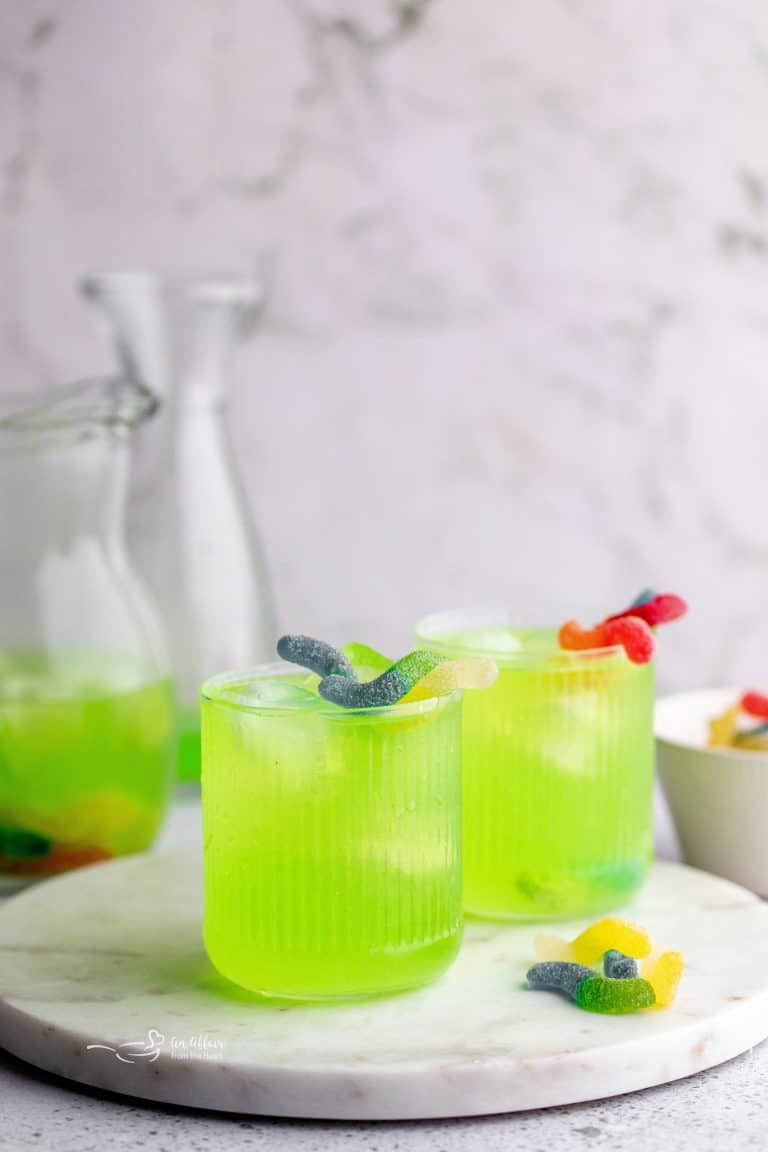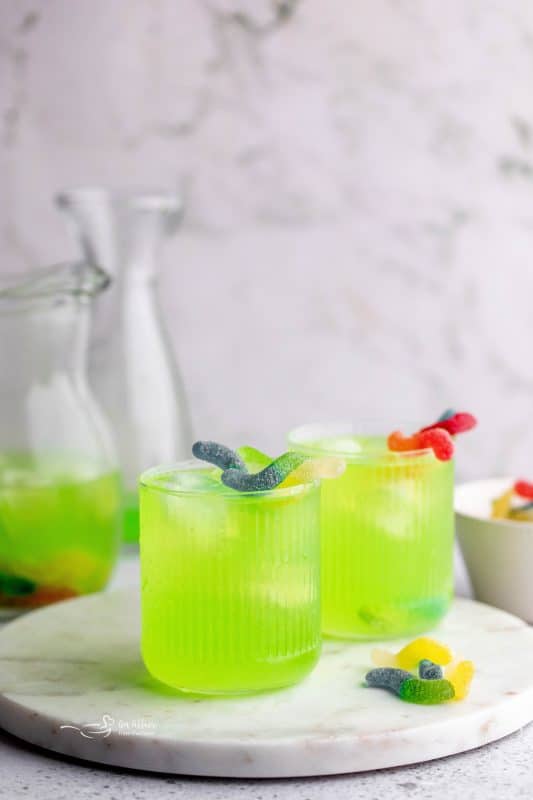 Serve in glasses with ice and add extra sour worms for decoration.
The leftover punch will keep for up to a week in the fridge. Make sure to store it in an airtight container so it keeps its fizz. I don't recommend freezing the punch.

Love it? Pin it!
If you love this Halloween punch make sure that you don't lose it! Pin it to your favorite Pinterest recipe board before you go!

FAQs about this easy Halloween punch recipe
What is a Halloween party punch? A Halloween party punch is a fun and festive drink to serve at a Halloween party. This kids' punch is non-alcoholic and perfect for the younger ones at the celebration. Halloween punch can also be made with alcohol for adults.
Can I make Halloween kids punch in advance? Yes, you can definitely make this punch in advance though I suggest you add the Sprite for the fizz and the ice just before serving so it doesn't melt and dilute the flavor.
How can I make the punch look spooky? To make the punch look spooky you can add plastic eyeballs, worms, or spiders. You can also throw in edible gummy worms or gummy body parts. (make sure there are no choking hazards!)
How can I store leftover punch? Leftover punch can be stored in the fridge. If you have space, just place the pitcher in the fridge.
Can I involve the kids in making this punch? Yes absolutely! Getting the kids involved is great. Let them pick the Halloween-themed candies or Halloween sprinkles. I think the kids would have a great time with the gummy worm garnish for sure. Just tell them to handle the worms carefully.
Substitutions
Remember that when it comes to making substitutions in recipes, you don't need to be afraid to get creative and use ingredients that suit your personal taste and dietary preferences. Make it your own!
Play around with different flavors or Gatorade.

Substitute 7-Up or Gingerale for the Sprite. Or any lemon-lime soda will also work. Even orange soda will taste great.

Instead of a soft drink use pineapple juice, orange juice, cranberry juice, cherry juice, grape juice, or a combination of your favorite fruit juices.

Use gummy worms instead of sour worms in this fun Halloween party punch.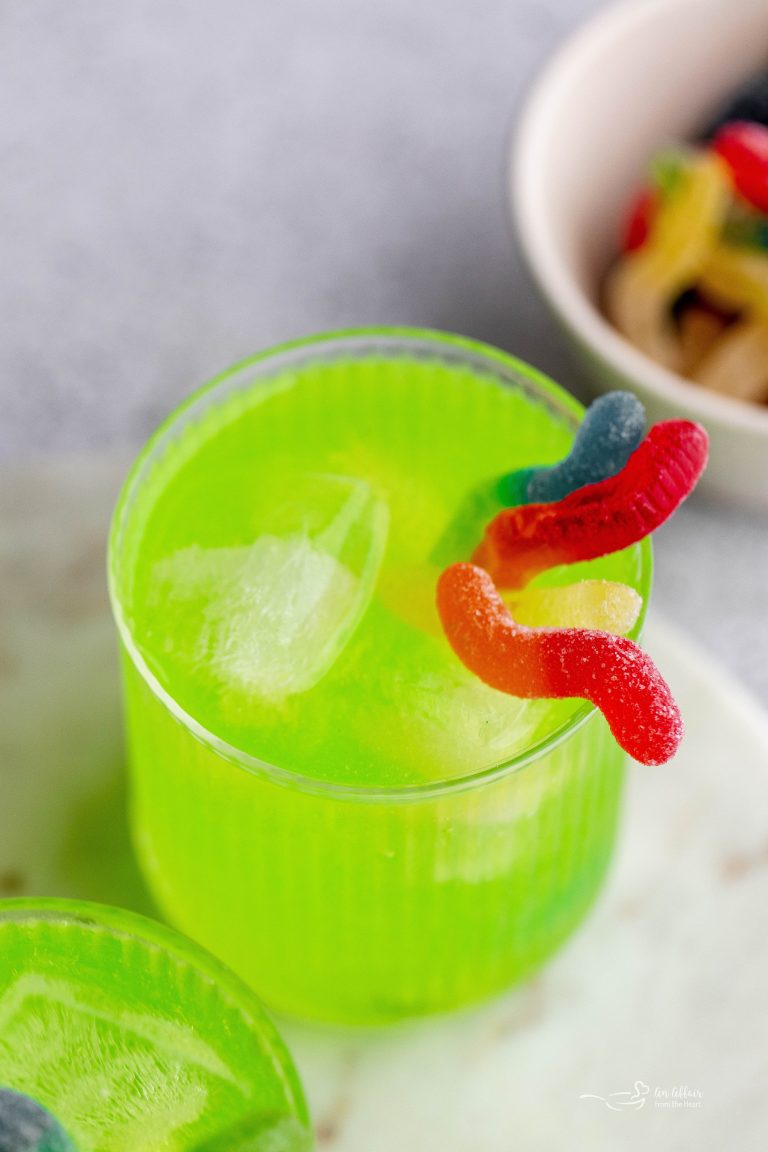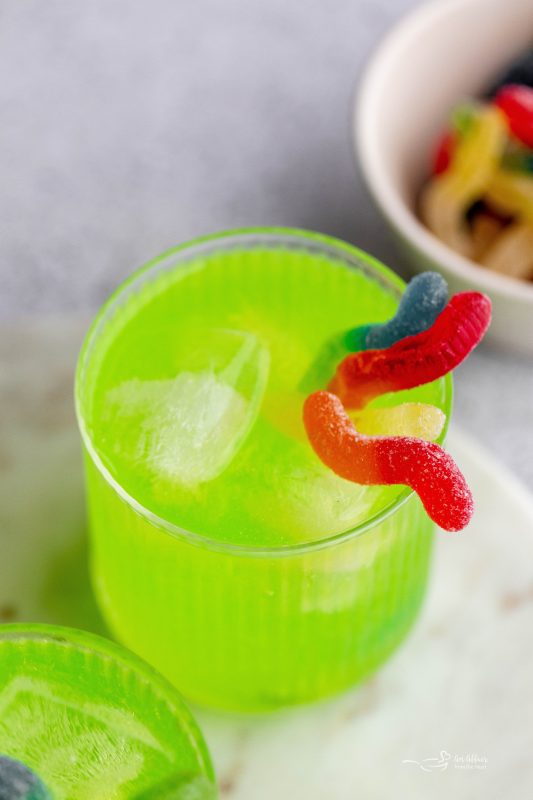 Tips & Notes:
Chill Ingredients: To make sure your punch is nice and cold, you can pre-chill the green Gatorade and Sprite in the refrigerator before making the punch. This will help keep the punch refreshing, especially if you don't want to dilute it with too much ice.
Choosing Gatorade Flavors: The recipe calls for green Gatorade, but you can experiment with different flavors to create a vibrant and colorful punch. Consider using blue, purple, or even orange Gatorade to match the Halloween theme.
Pitcher Selection: Use a clear pitcher to showcase the fun and colorful ingredients of the punch. This will also allow the kids to see the sour worms floating inside, adding to the Halloween effect.
Stirring the Punch: Use a long spoon or ladle to stir the punch gently. Avoid using too much force as it may break the sour worms or create excessive fizz from the carbonated soda.
Choosing the Right Glass: For a more festive presentation, use Halloween-themed glasses or cups to serve the punch. Alternatively, you can use clear cups, so the kids can see the colorful punch and the floating sour worms.

More Drink Recipes to Love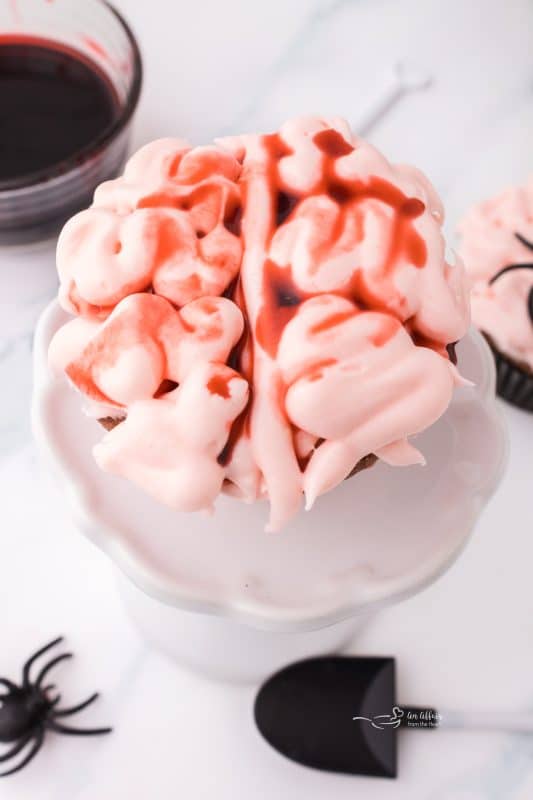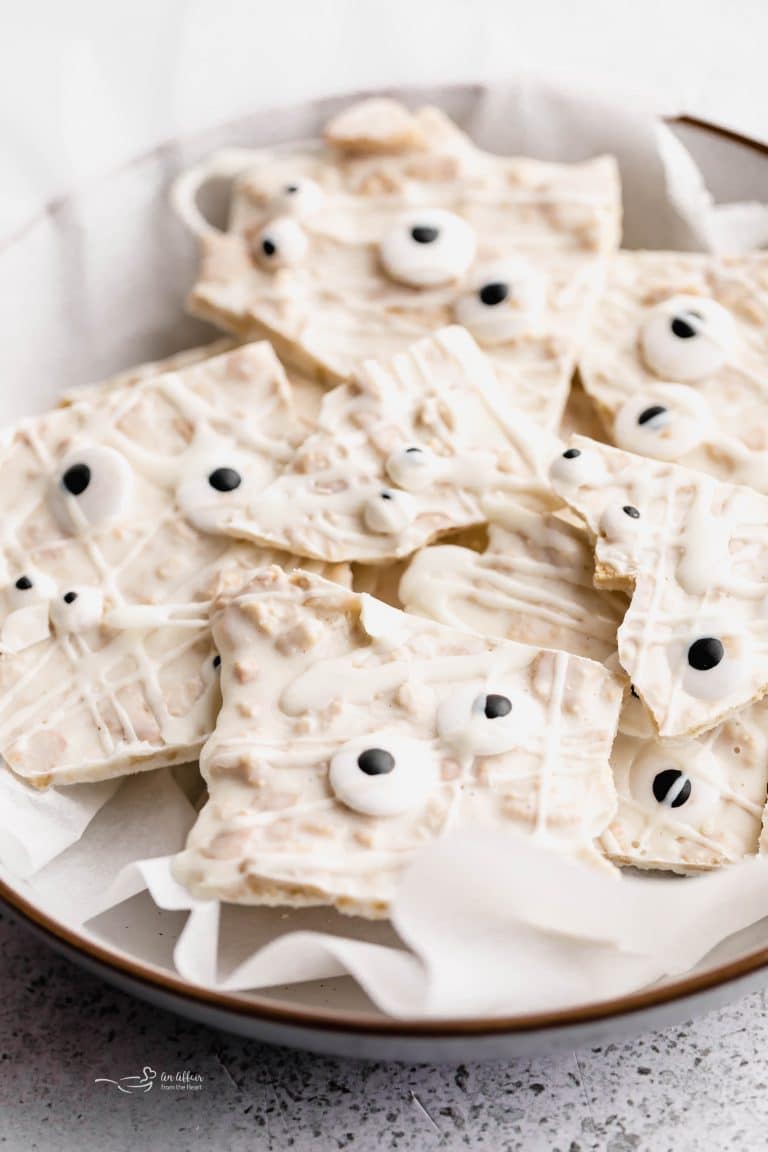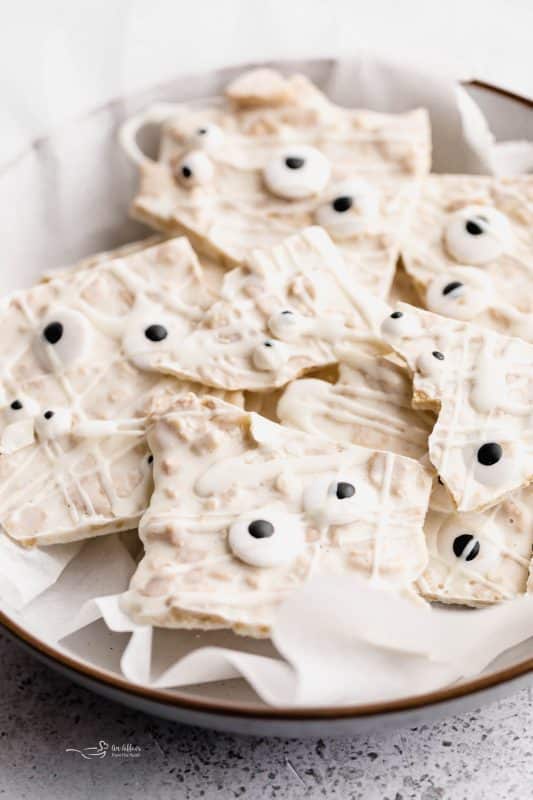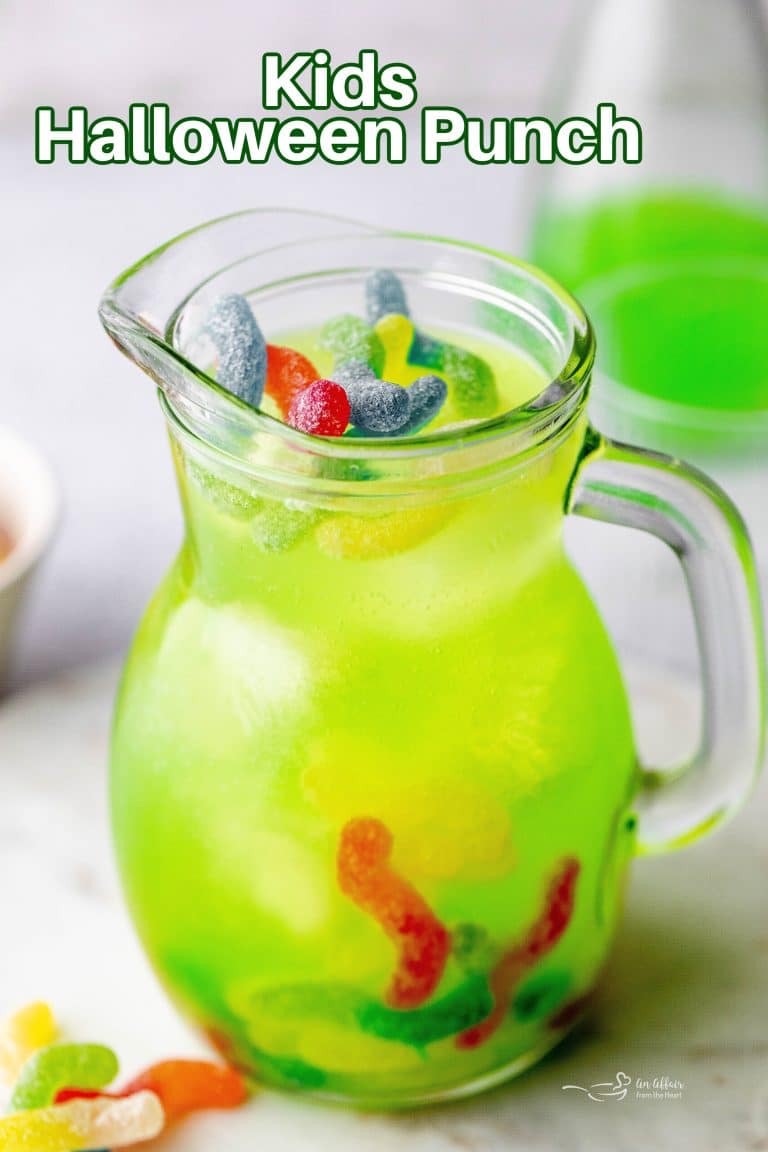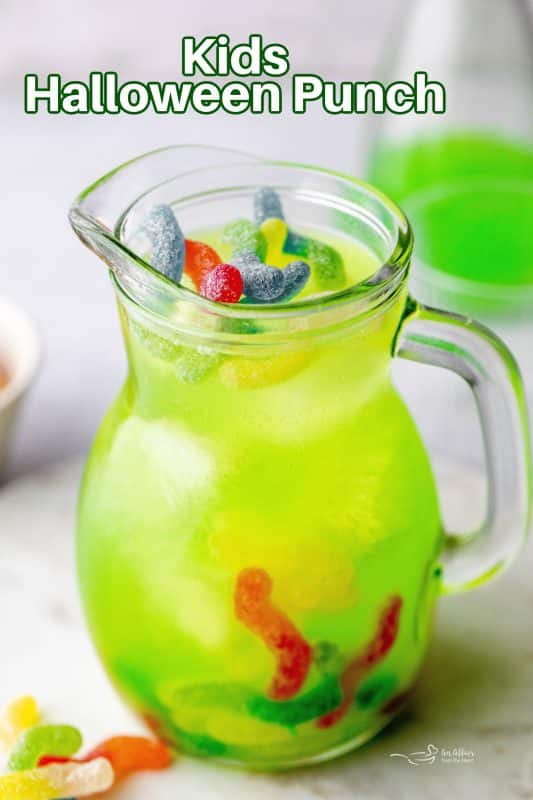 Non-alcoholic Halloween drinks are great to have on hand during this festive season. I think this Halloween Kids Punch is just the perfect drink for everyone, not just for the kids but adults alike will enjoy it too.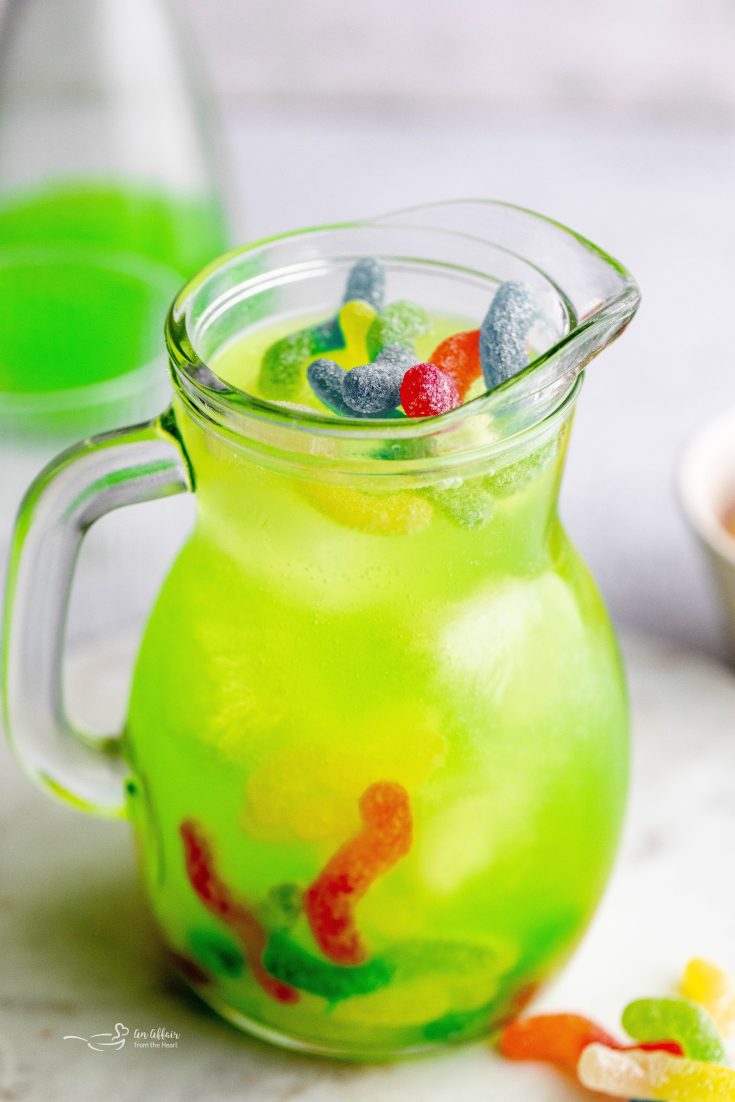 HAPPY HALLOWEEN!!! Welcome to 2023's #HalloweenTreatsWeek event!
If you're new here, Welcome! If you're a returning haunt, welcome back! #HalloweenTreatsWeek is a yearly Halloween blogging event that is hosted by Angie from Big Bear's Wife. You'll find that this fun and spooky event is an online, week-long event that is filled with some frightfully fun Halloween treats and recipes from some fantastic Halloween-loving bloggers!
For this year's 6th annual #HalloweenTreatsWeek event we have 18 hauntingly talented bloggers that are sharing their favorite Halloween recipes throughout the week! You can follow the hashtag #HalloweenTreatsWeek on social media to collect all of these frightful recipes to use at your own Halloween parties and events!
Make Sure to check out all of the fun Halloween recipes that we're sharing this week!
Today's Halloween Offerings: