These cookies are literally the best of both worlds – part gingersnap part snickerdoodle, all in one perfect little cookie. Try it, your coffee will never have a better friend.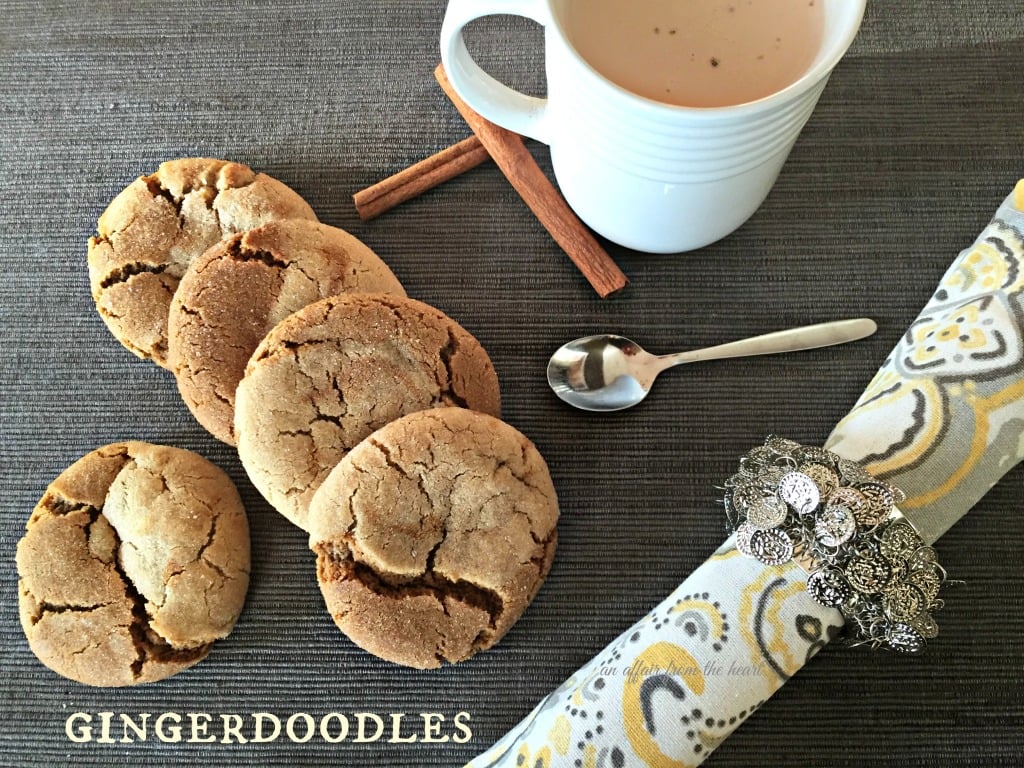 I love going through websites and cookbooks this time of year looking for new cookies recipes to add to my "tried and true" ones I have on my Holiday cookie platters. It was a stroke of pure luck on my part that this month for our Secret Recipe Club, I was assigned the blog Secrets from the Cookie Princess to bake from! I was over the moon excited!! Now, to decide what on earth recipe to chose!! I have made THREE so far, and these GINGERDOODLE COOKIES were so delicious, I had to share them first, and tell you about this wonderful blog! Don't think that Colleen only bakes cookies though. She has an amazing list of recipes that goes on and on! Appetizers, side dishes and dinners that all looked fabulous. But I had a blog to bake from that had the word cookie in in…so darn it, I was making cookies!
If you love spice cookies, Gingersnaps, Snickerdoodles, you are going to love these Gingerdoodles! They are the best of BOTH worlds swirled into one soft chewy cookie!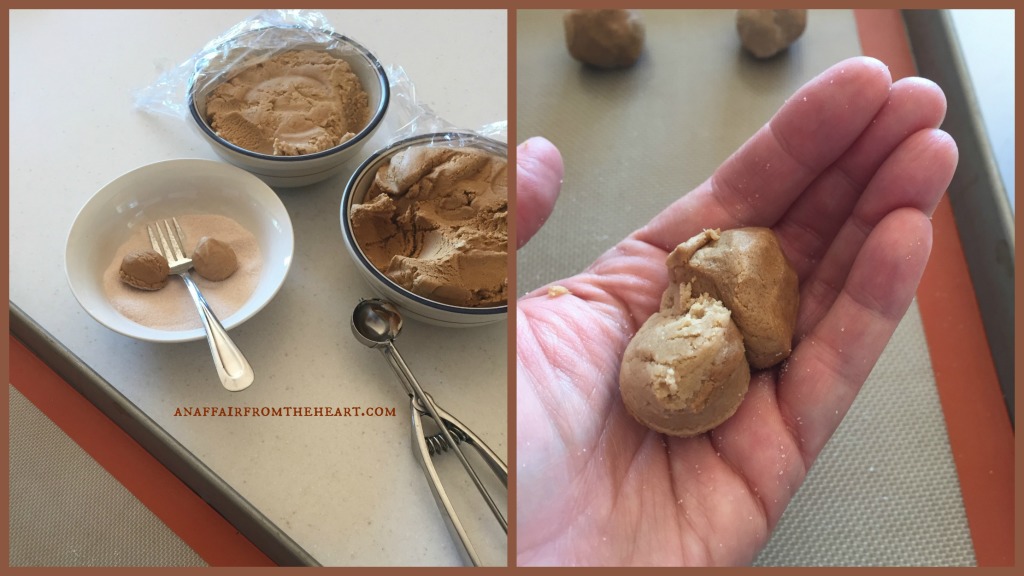 A couple shots of the prep, these made big soft cookies, I got 3 dozen out of the doughs, If you made them smaller, you could certainly stretch it to make more.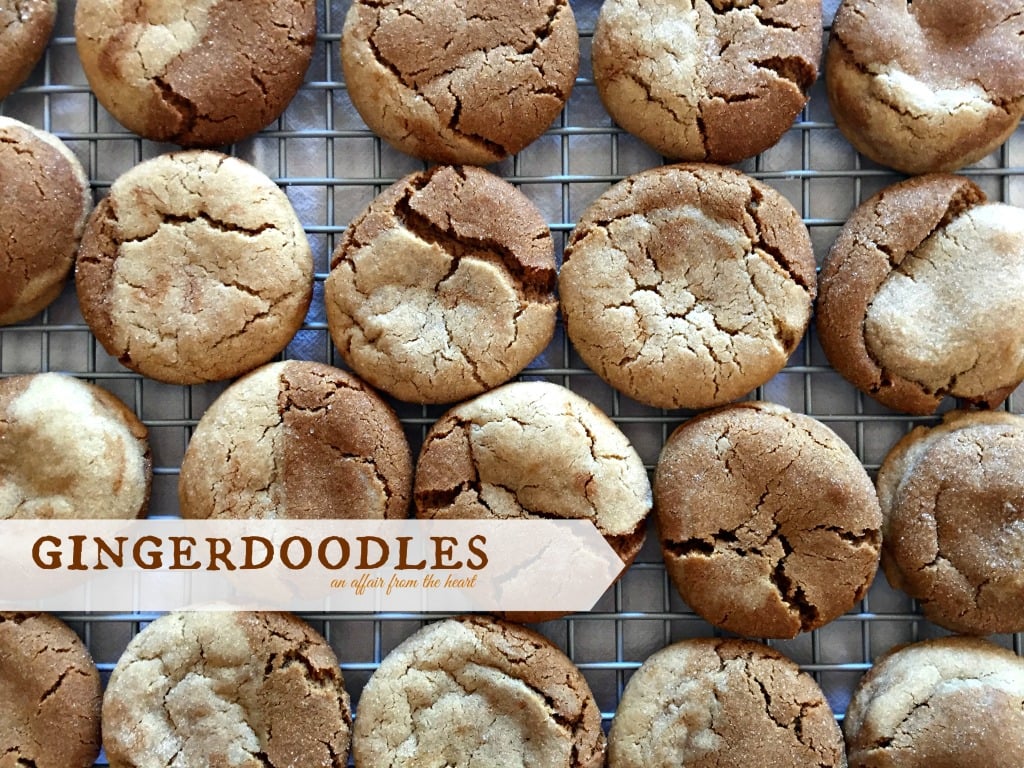 When Colleen a.k.a. The Cookie Princess made her Gingerdoodles, she didn't refrigerate the dough, and she flattened the cookie ball before she baked them. This meant that her cookies were more of a flat disc. Mine turned out puffy . You can't go wrong either way, it's all in what you prefer. I loved how perfectly chewy they were!
Like I told you, I made three of her recipes so far, all cookies. I will be blogging them in the near future. (now that the secrets out for our secret recipe club group this month!)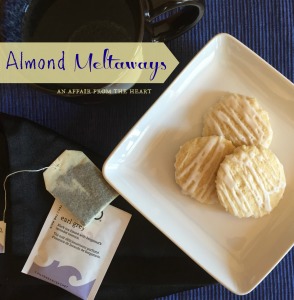 I made these Almond Meltaways and these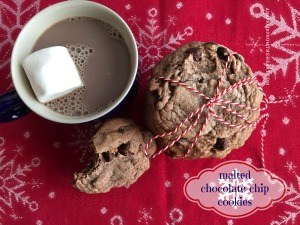 Malted Chocolate Chip Cookies from her blog as well!
I can't WAIT to try her Almond Joy Banana Bread and her Apple Pie Pancakes, too!
~~~
Yield: 3 dozen
Gingerdoodle Cookies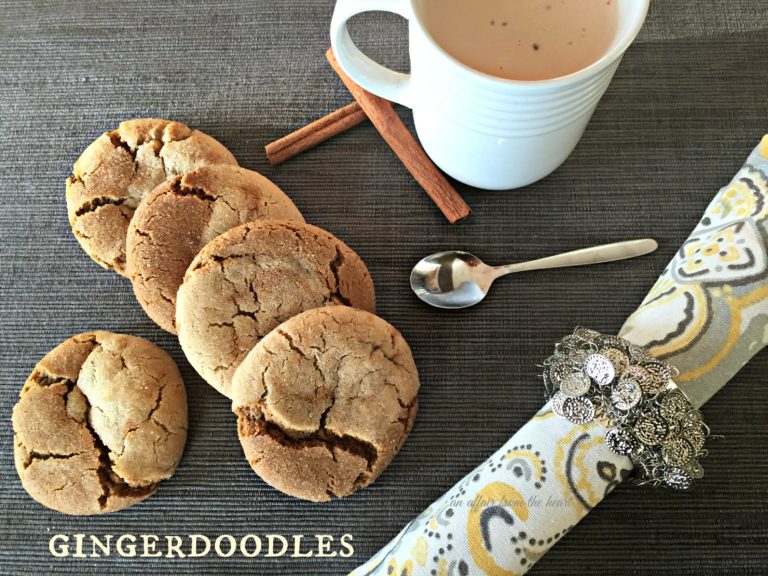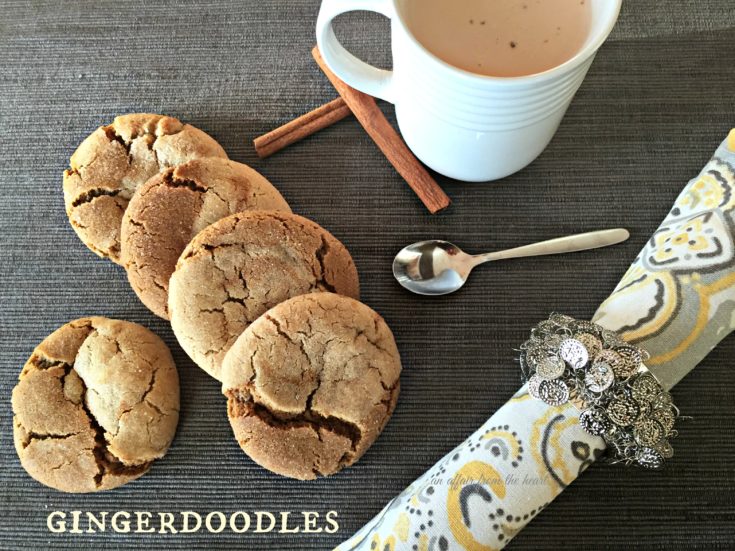 Love ginger bread? love snickerdoodles? You will LOVE these cookies -- they are both of those, swirled together to make the perfect soft chewy spiced cookie! Perfect for holiday platters or any ol time!
Total Time
2 hours
15 minutes
Ingredients
For the Snickerdoodles:
1 1/2 cups all-purpose flour
1/2 teaspoon baking soda
1/4 teaspoon salt
1 teaspoon cream of tartar
1/2 cup shortening
3/4 cup granulated sugar
1 egg
1 Tablespoon vanilla
---
For the Gingersnaps:
2 cups all-purpose flour
2 teaspoons baking soda
1/4 teaspoon salt
1 teaspoon cinnamon
1 teaspoon cloves
1 teaspoon ginger
3/4 cup shortening
1 cup plus 1/4 cup granulated sugar, divided
1/4 cup molasses
1 egg
---
A small bowl of cinnamon sugar for rolling (about 1/2 cup or so)
Instructions
Prepare the Snickerdoodle Dough - In a large bowl, whisk together flour, baking soda, salt and cream of tartar. In a mixer bowl, beat shortening and add sugar beating until fluffy. Add egg and vanilla, beating after each addition. Fold in flour mixture until fully incorporated.
Prepare Gingersnap Dough: Whisk together flour, baking soda, salt, cinnamon, cloves and ginger in a large bowl. In the bowl of a mixer beat shortening and 1 cup sugar until fluffy. Beat in molasses and egg, then fold in flour mixture until combined.
Refrigerate BOTH dough mixes for a couple hours.
Preheat oven to 350 degrees and line cookie sheets with parchment paper.
Using your cookie scoop, scoop a ball of each dough. Roll each dough into a ball, then squish that two dough balls together. (**note** The some of my cookies cracked more and some of them were smooth, I personally liked the cracked look myself. But if you ant them smooth, work the two doughs together a little longer.) Roll in sugar/cinnamon mixture. Place on cookie sheet. Bake for 9-11 minutes or until edges are golden brown. Leave on cookie sheet for about 5 minutes before removing to a cooling rack. Mine baked for 11 minutes, but I made big cookies.
Nutrition Information:
Yield:
36
Serving Size:
1
Amount Per Serving:
Calories:

90
~~~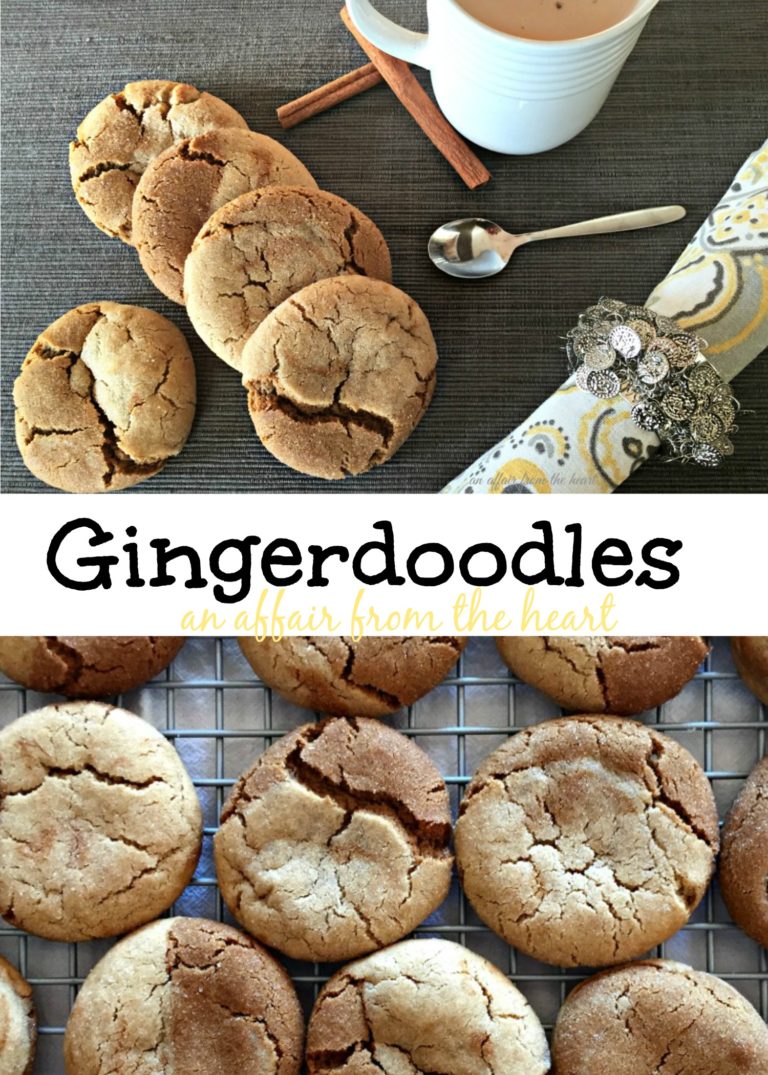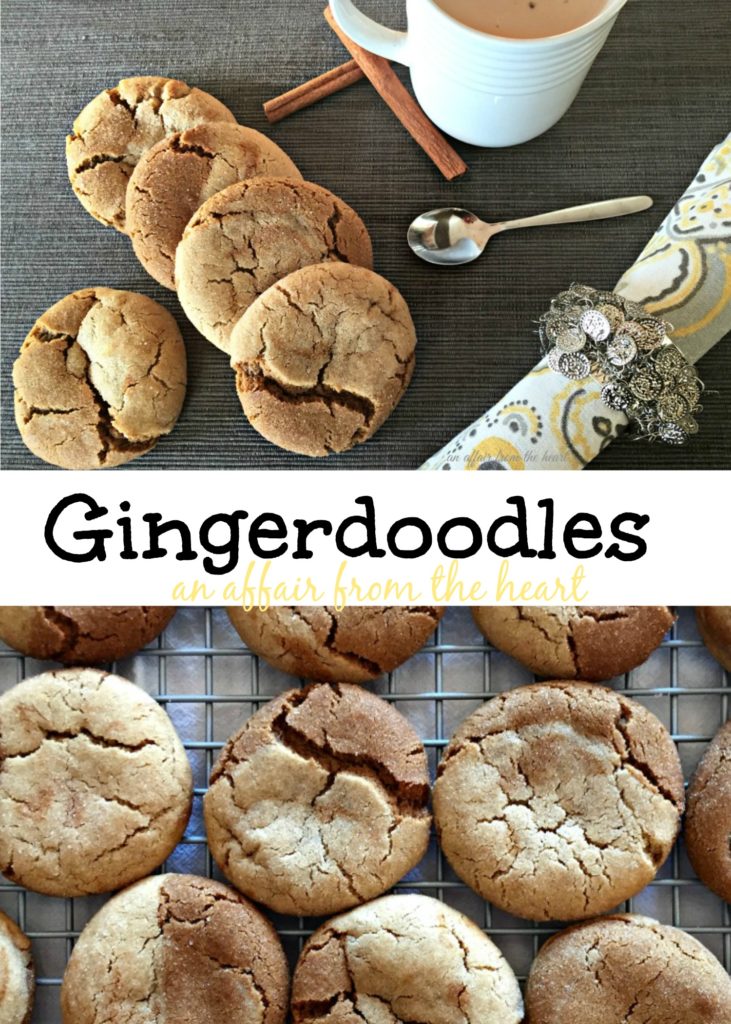 Check out all of the other posts from this month's Secret Recipe Club Reveal

If you make this recipe, I'd love to know! Snap a picture, share the photo on social media with the hashtag #AnAffairFromTheHeart – I'd love to see what you made! – Michaela