Depression Cake?
Yep, that's what I said.
Most of us, myself included, would have thought the name for this cake came from the fact that it is a rich, moist chocolate cake.
What's better for depression than chocolate?
Well, maybe wine… but that's a debate for another time.
Actually, this is called "depression cake" because the recipe is from the time of the Great Depression, when eggs were scarce.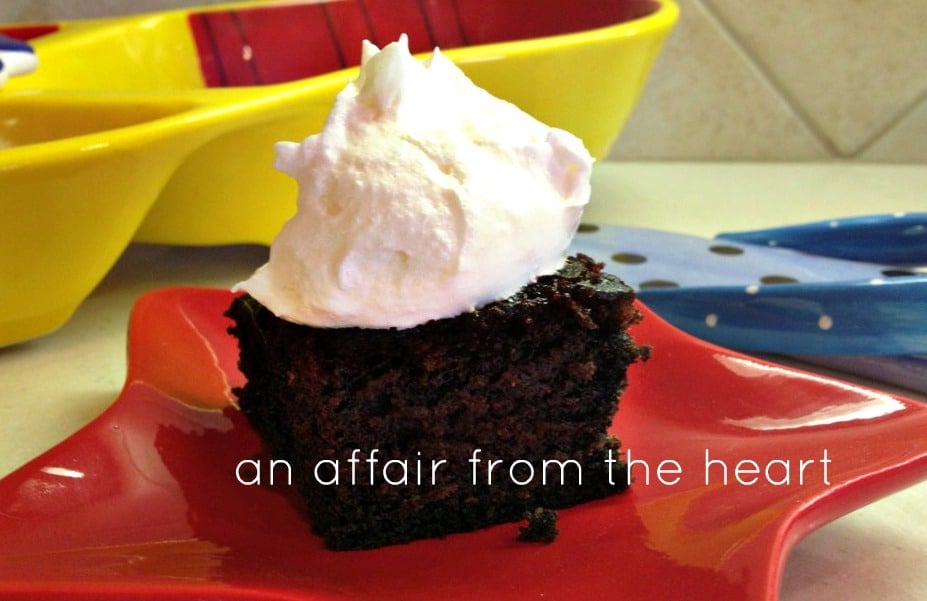 chocolate depression cake
My friend, Julie, made this cake for my husband and I many years ago when she had us over to dinner at her house.
"B.C."
"Before Children"
chocolately cake and whipped cream
She got the recipe from her Grandmother, and told me it was her favorite.
It quickly became one of mine, too.
And everyone else's I have shared it with!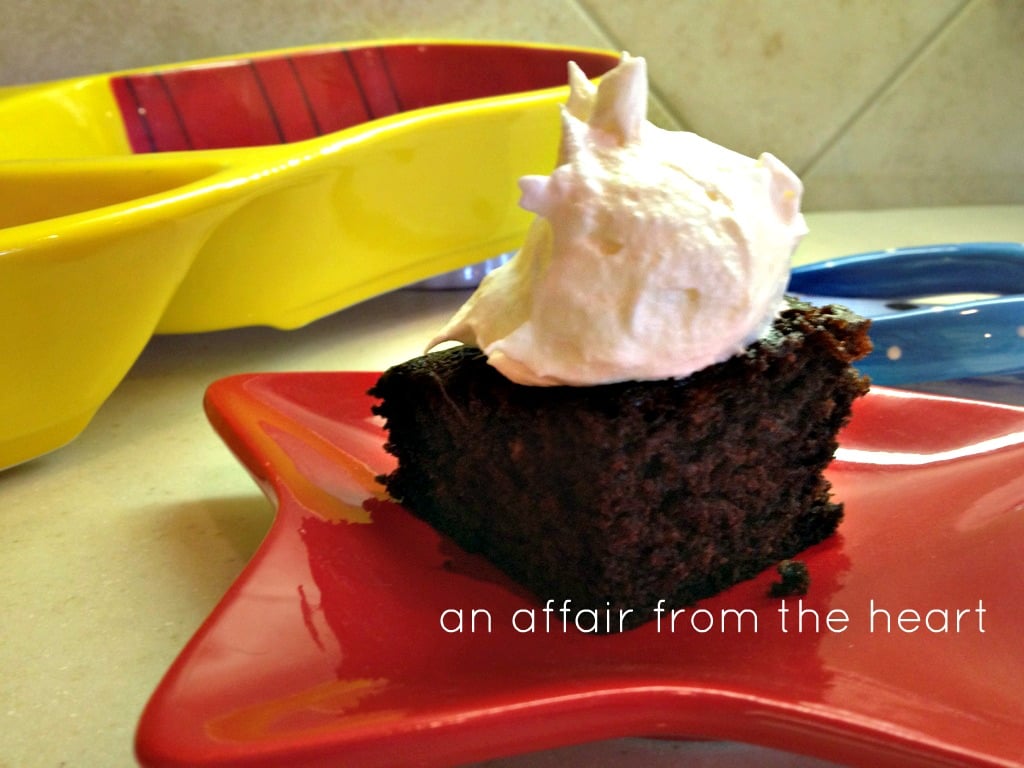 Depression Cake
So, without further adieu, here is the recipe for you!
Depression Cake
2 c sugar
3 c flour
5 Tablespoons of cocoa (not level)
2 teaspoons baking soda
1 teaspoon salt
10 Tablespoons oil
2 teaspoons vanilla
2 Tablespoons white vinegar
2 c cold water
Preheat oven to 350 degrees.
Combine ingredients and pour into an UNGREASED 9×13 pan.
Bake for 40 minutes.
Top with fresh whipped cream.

If you make this recipe, I'd love to know! Snap a picture, share the photo on social media with the hashtag #AnAffairFromTheHeart – I'd love to see what you made! – Michaela