Only three ingredients and you can make this delectable dessert topping.  Perfect for brownies, cakes, ice cream, dipping fruit or just eating with a spoon!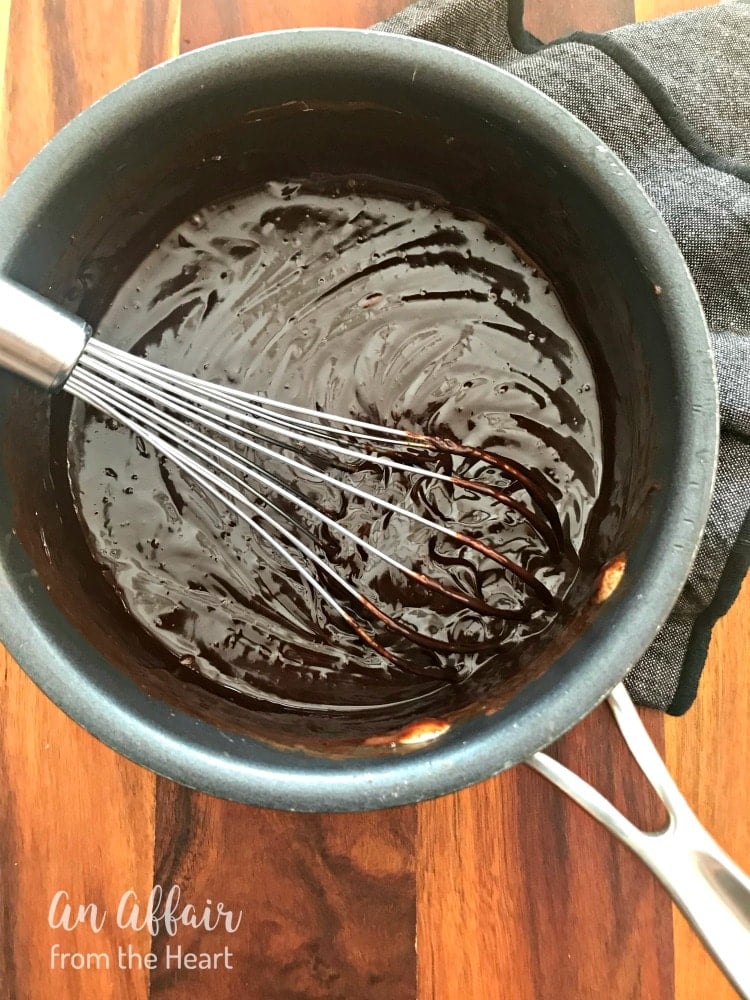 I have kinda built a reputation for my brownies.  Funny thing?  I can make them from scratch, or from a box, but anytime I top them with this chocolate ganache, people go nuts.  It's silly just how easy it is to make, and it sounds so fancy.  Ganache …. woot woo!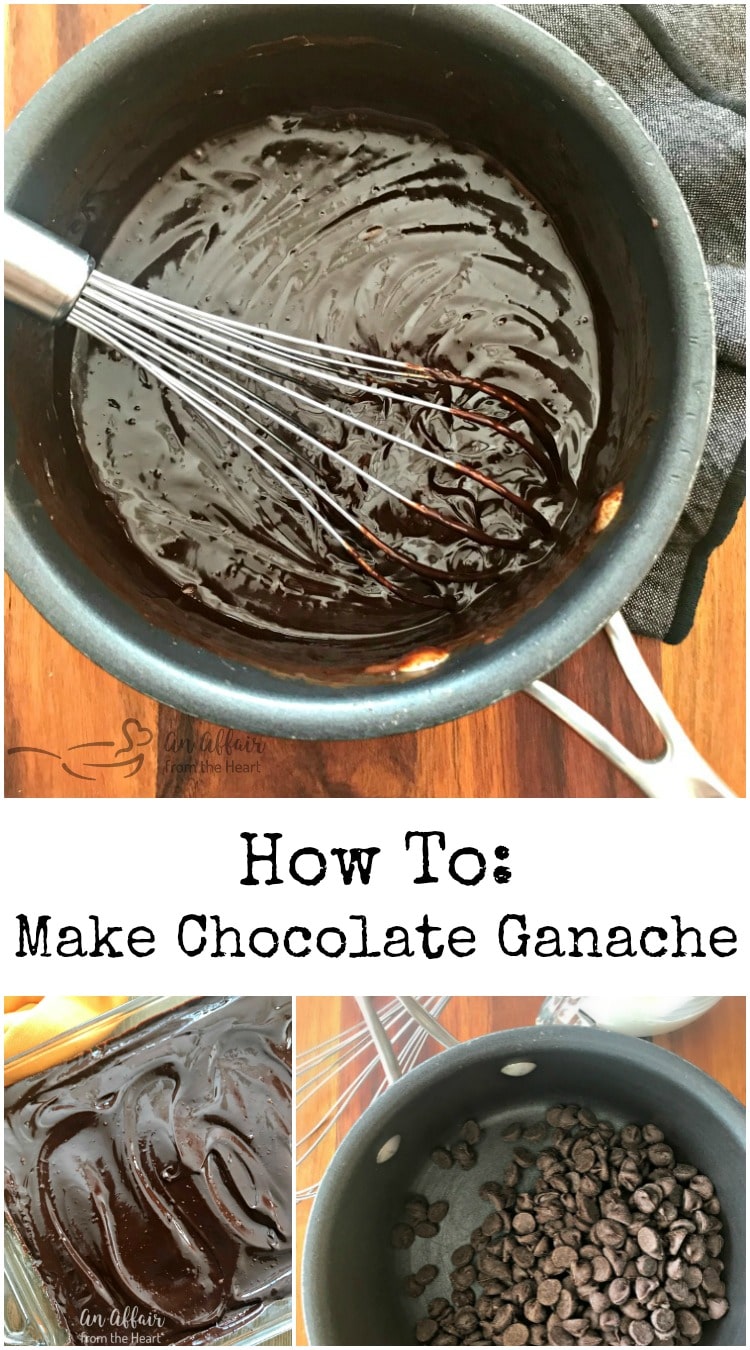 Do you remember that show Cupcake Wars?  My youngest daughter and I used to be obsessed with it! My oldest son, he teased us about it a lot.  He walked through the room one time when they said "Chocolate Ganache" and he said "I think you should have to pay me a dollar every time they say "Chocolate Ganache" — I'd be RICH!"
Well, I never took that bet, but I did whip up some chocolate ganache and poured it over some brownies shortly after that, and I have never looked a the top of a brownie the same again.
It's really only as simple as melting some semi sweet chocolate with some heavy cream.  Stirring it constantly so it doesn't burn while the chocolate melts.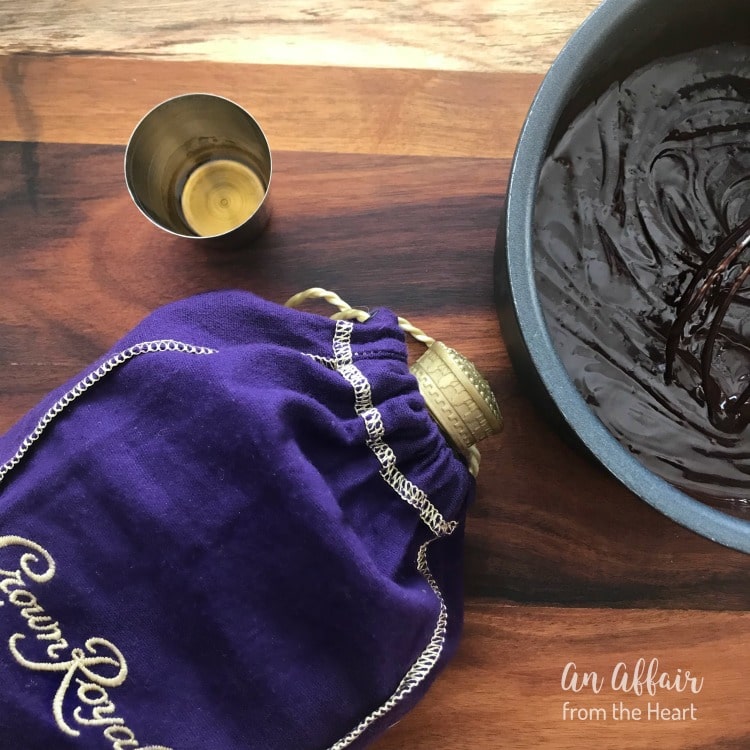 Then it's time to get the party started — or at least the ganache finished.  Whisk in some whisky or dark rum, and watch it turn glossy.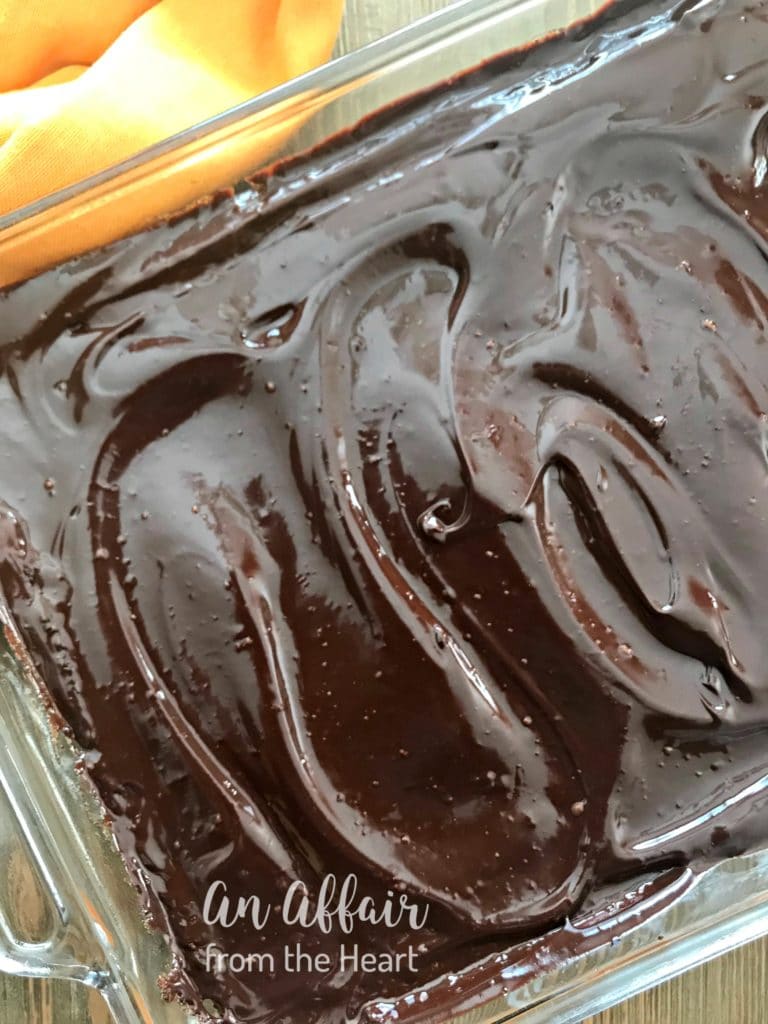 Spread over the top of your dessert and refrigerate until it sets into a smooth fudgy topping.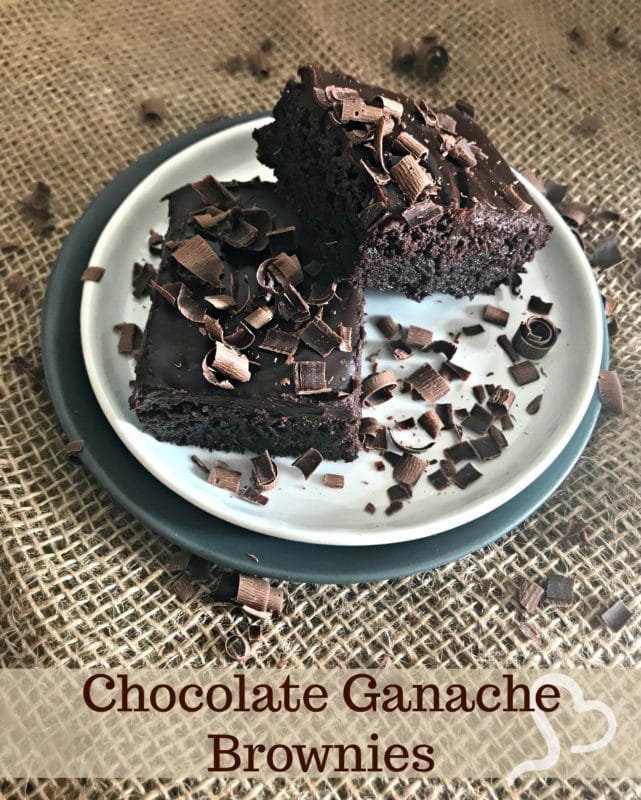 See what I mean?  Holy smokes! Don't you just want to face plant right in the middle?
okay .. I wont make you wait any longer! Let's get to the recipe,

How To: Make Chocolate Ganache
Author:
An Affair from the Heart - anaffairfromtheheart.com
Serves:
Frosts a 13x9 pan
Ingredients
12 ounces of semi sweet chocolate (squares or chips)
½ cup of heavy cream
1 Tablespoon whiskey or dark rum (substitute dark coffee)
Instructions
Melt chocolate and cream in a pan over low heat, stirring constantly.
When melted and smooth, remove from heat. Whisk in whisky.
Pour over the top of dessert and place in the fridge until set.

If you make this recipe, I'd love to know! Snap a picture, share the photo on social media with the hashtag #AnAffairFromTheHeart – I'd love to see what you made! – Michaela