Buttery, moist Sour Cream Coffee Cake, swirled and topped with a cinnamon pecan streusel topping and drizzled with sweet vanilla sour cream glaze, this is how every morning should start, don't you think? This Old Fashioned Coffee Cake was grandmother's favorite to make, and always brought smiles to everyone who was able to enjoy it.
This sour cream coffee cake recipe is utterly delicious! It's what that cup of coffee has been waiting to be paired with its entire life.
Old fashioned recipes like this one, handed down from generation to generation always seem to be the best, don't they? I only hope that my recipes will have this same sort of legacy when I am long gone.

Sour Cream Coffee Cake Recipe
This easy recipe was shared with me a while back, the coffee cake made by a very special grandmother. The relationship between a grandmother and grandchild is a very special one, and I was told many stories about this particular grandmother, and that statement always rang true.
I feel the same about my grandmas. Some of my most favorite recipes I have shared here with you came from them. In fact, I have so many near and dear family recipes I created an entire blog post about them!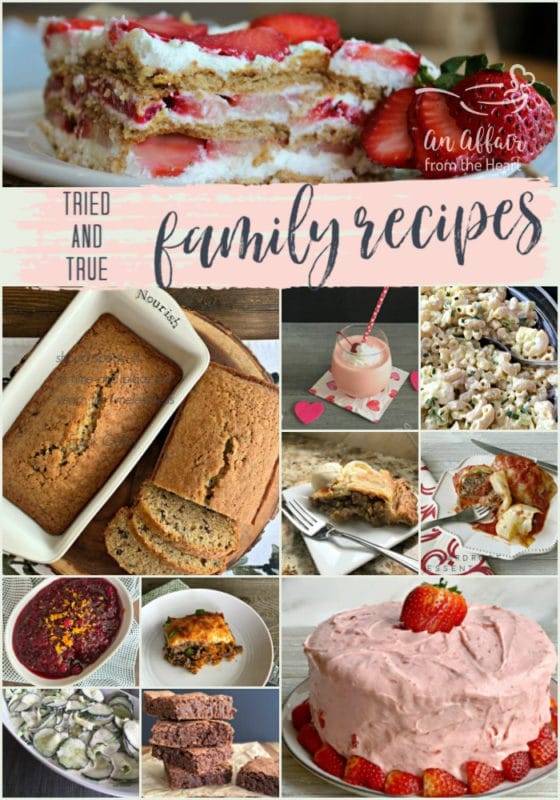 Tried & True Family Recipes – my Specialty
From main dishes to desserts and appetizers, salads that I grew up loving at pot lucks and recipes that you could count on being present at every holiday. Those are the types of recipes I have always loved the most.
Some people love to hear the stories behind them, and others complain that "why don't I just get to the recipe already?" But I started this blog to tell my story through food, and I will keep doing so. For those who aren't a fan of the fluff, I have that "jump to recipe button."
This coffee cake, filled with cinnamon and nuts, was one such memory for someone. One they always associated with the grandmother they adored, and now I am getting to share it with you.
How to Make a Sour Cream Coffee Cake in a Bundt Pan
This cake would work well in a 9×13 pan, too, but I personally love the presentation that a bundt pan gives a coffee cake. Just like with my Banana Bread Coffee Cake or my Pumpkin Spiced Coffee Cake with Brown Butter Glaze, you can deny how pretty they are, standing tall with all of that streusel center, crumb topping, and warm glaze.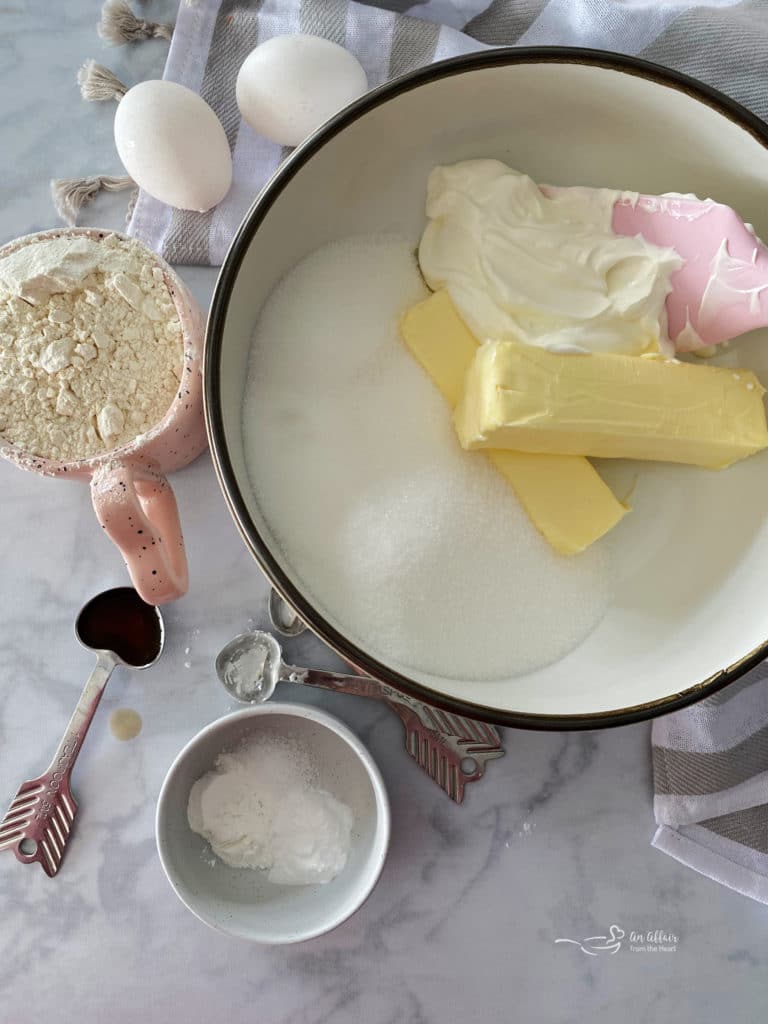 Ingredients in Sour Cream Coffee Cake
Since this recipe has been around for a while, you won't find crazy processed foods. Nope, only basic wholesome pantry staples in this coffee cake recipe!
For the Cake:
Butter
Sour cream
Sugar
Eggs
Vanilla
Baking powder
Baking soda
Flour
Salt
For the Cinnamon Streusel
Pecans – Walnuts work really well, too!
Cinnamon
Sugar
For the Sour Cream Glaze
Sour cream
powdered sugar
vanilla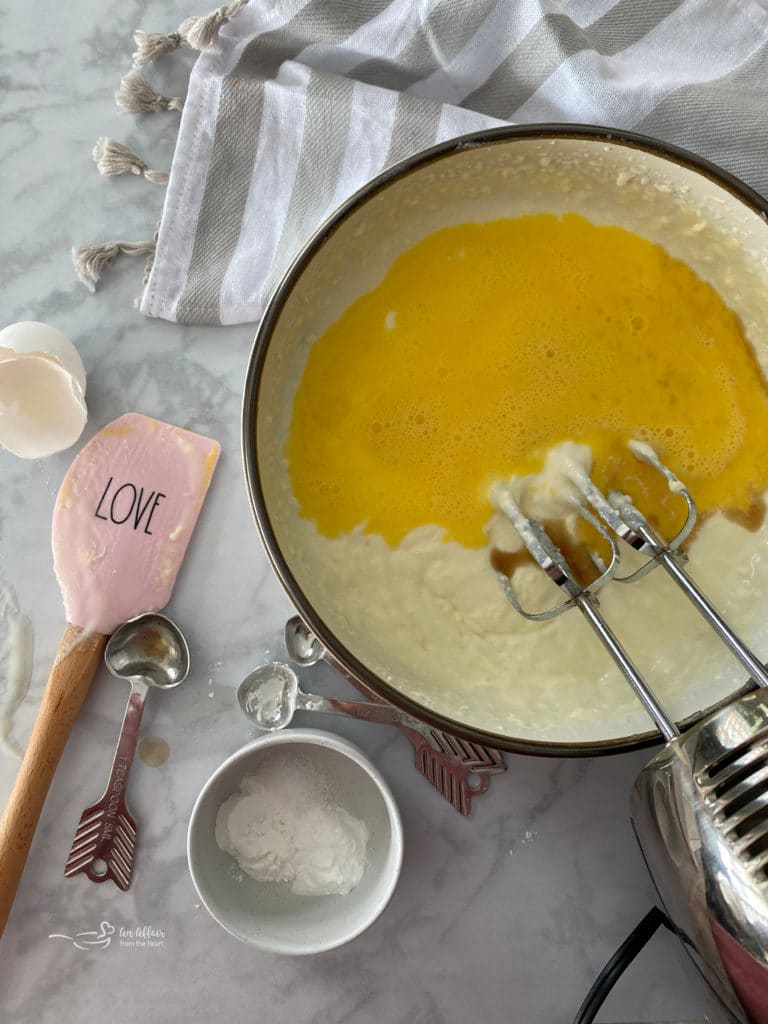 Begin by creaming together the butter, sugar and sour cream until it's fluffy. Add in eggs and vanilla and beat well.
Next mix in flour, baking powder, baking soda, and salt.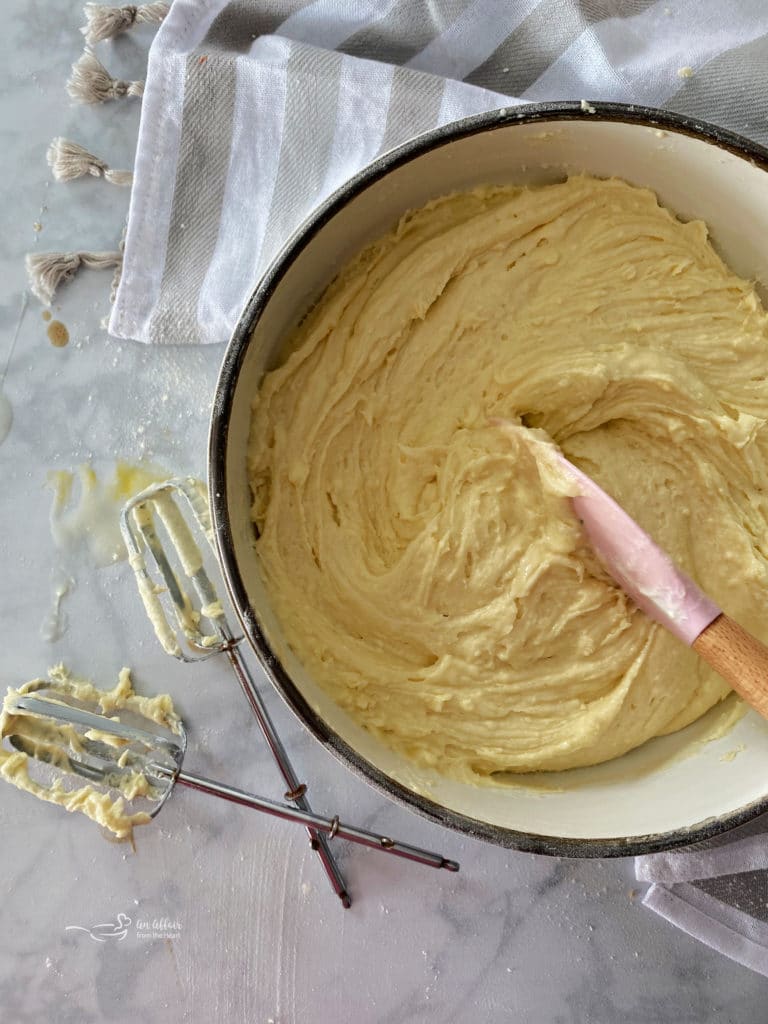 I have to tell you, that I knew it would be a winner from the moment I licked the cake batter from my finger after I had mixed it. Oh. My. Word. Who cares about calories, when the cake batter tastes this good?!
The sour cream truly makes the cake have the most amazing flavor! It's moist and is the perfect denseness, which holds that cinnamon swirl throughout.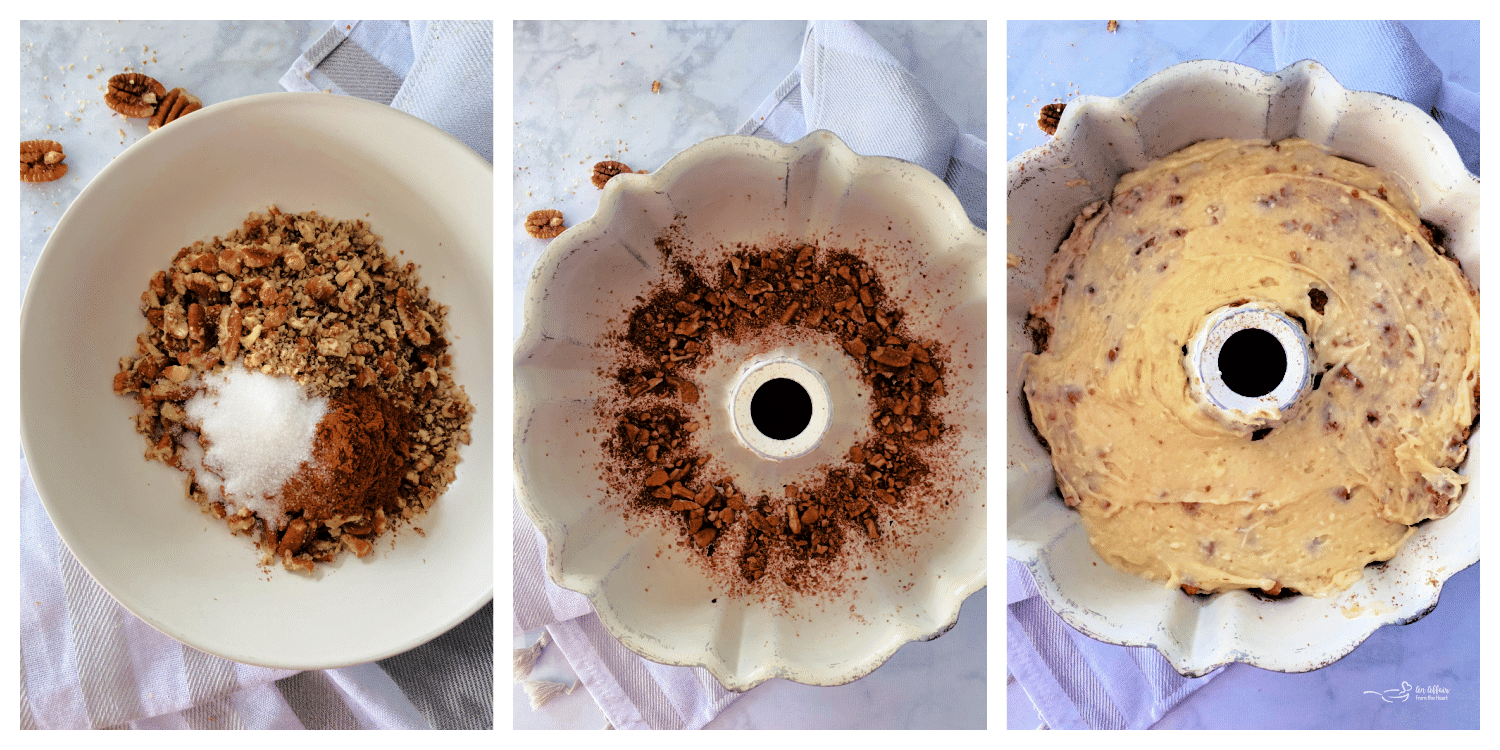 Mix the sugar, pecans and cinnamon together. Sprinkle 1/3 of the nut mixture into the bottom of a prepared bundt pan. Top with batter and alternate batter and nuts in the pan, ending with batter.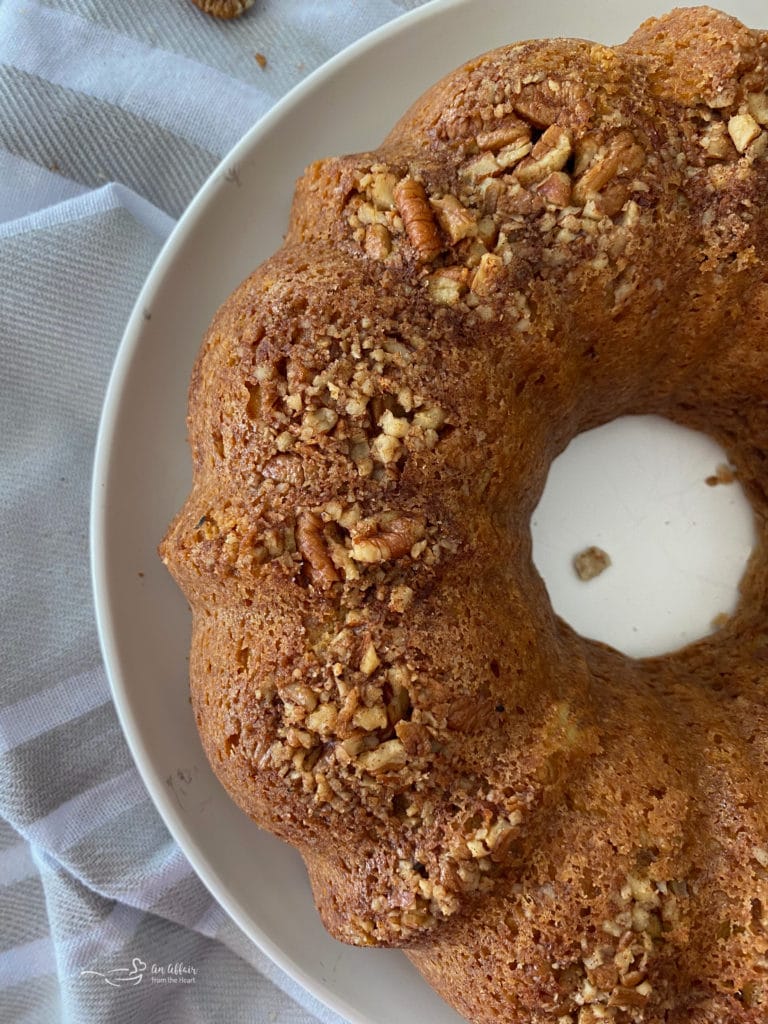 Bake. Cool slightly before inverting on to a plate. Enjoy just like this or top it with sour cream glaze!
Mix up the sour cream, powdered sugar and vanilla until it becomes your desired glaze consistency. Drizzle over cake.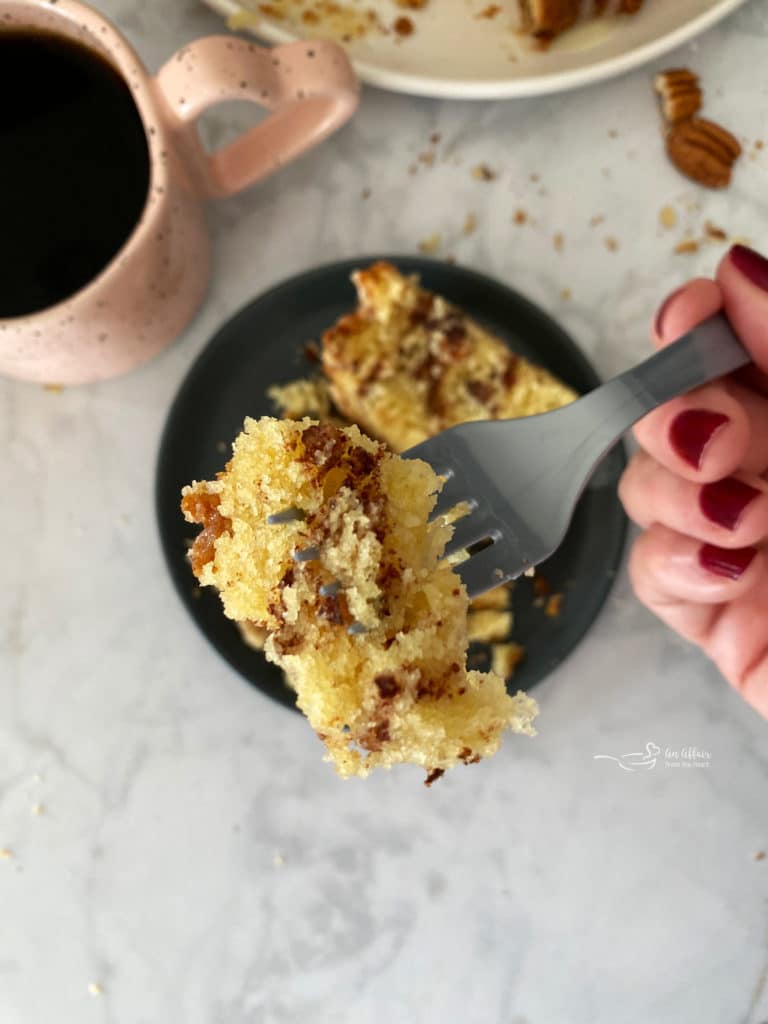 Pour yourself a cup of coffee, and dig in!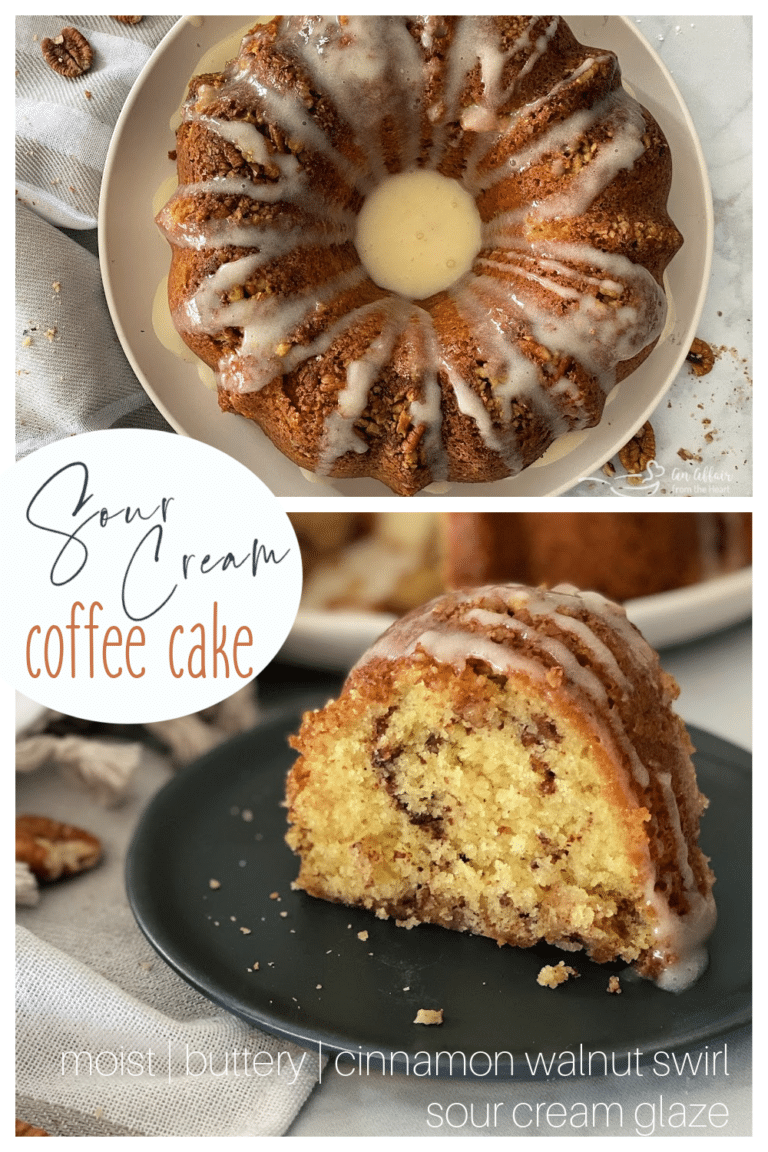 Love it? Pin it!
Don't forget where you found the BEST Sour Cream Coffee Cake recipe! Pin it to your favorite Pinterest recipe board before you go, to find it easily.
Sour Cream Coffee Cake Questions
Find answers to some of the most frequently asked questions.
Does Sour Cream Coffee Cake need to be refrigerated? This coffee cake will store safely on the counter for 3 days in an airtight container.
How long can I keep Sour Cream Coffee Cake? You can store this coffee cake in the refrigerator for up to one week, or in the freezer for up to 3 months.
Is coffee cake and crumb cake the same thing? They are similar in flavor, but coffee cake tends to have more cake to crumb ratio, where crumb cake is typically more crumb than cake. Makes sense right?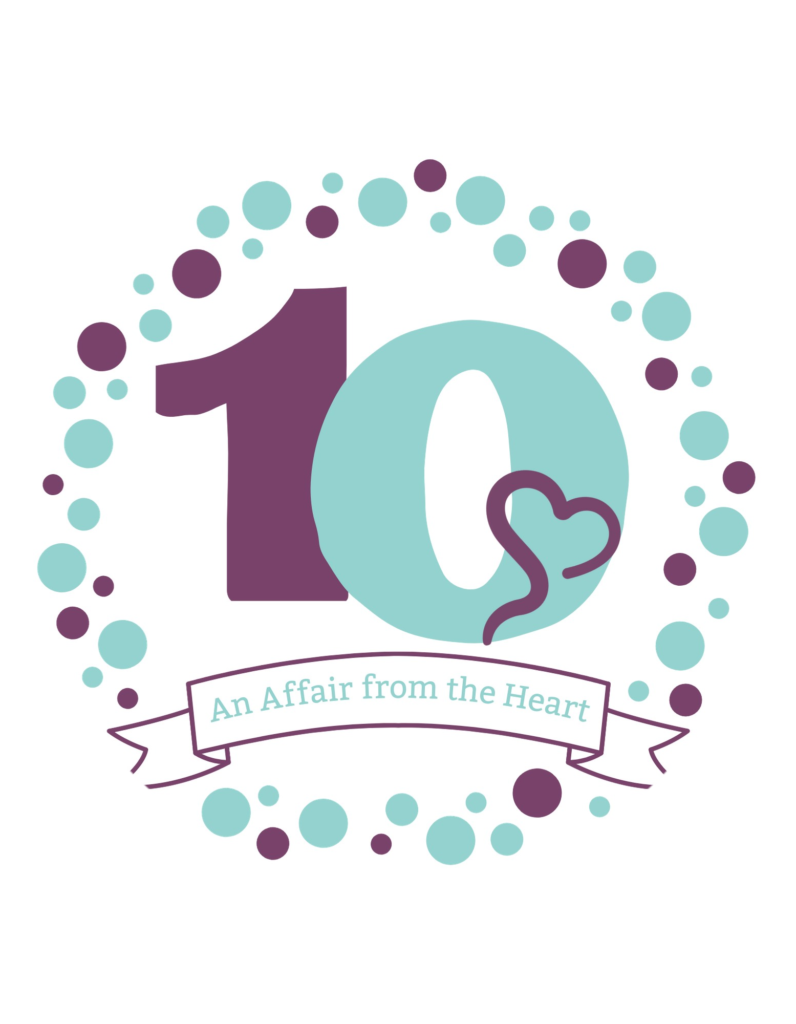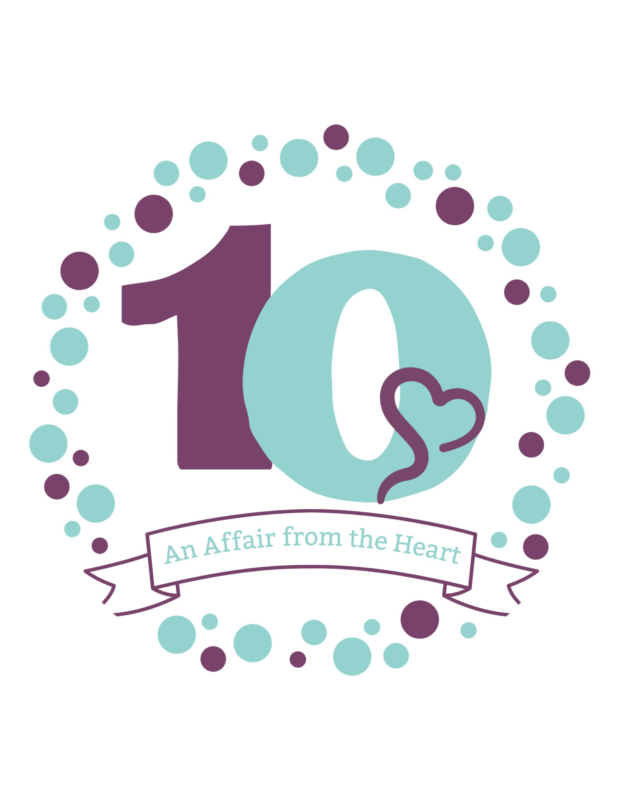 This recipe is part of my 10th Anniversary Month of giveaways! This is the very last recipe, featuring my favorite things. I have shared all sorts of my favorite things – you can see a detailed list here, along with all of the recipes I have shared in conjunction with my favorite things.
I saved one of my most favorite things for the end. C-O-F-F-E-E!! I start my day every day bleary-eyed as I shuffle to the pot and pour my first cup. No need to fluff it up, I drink it hot, black and strong.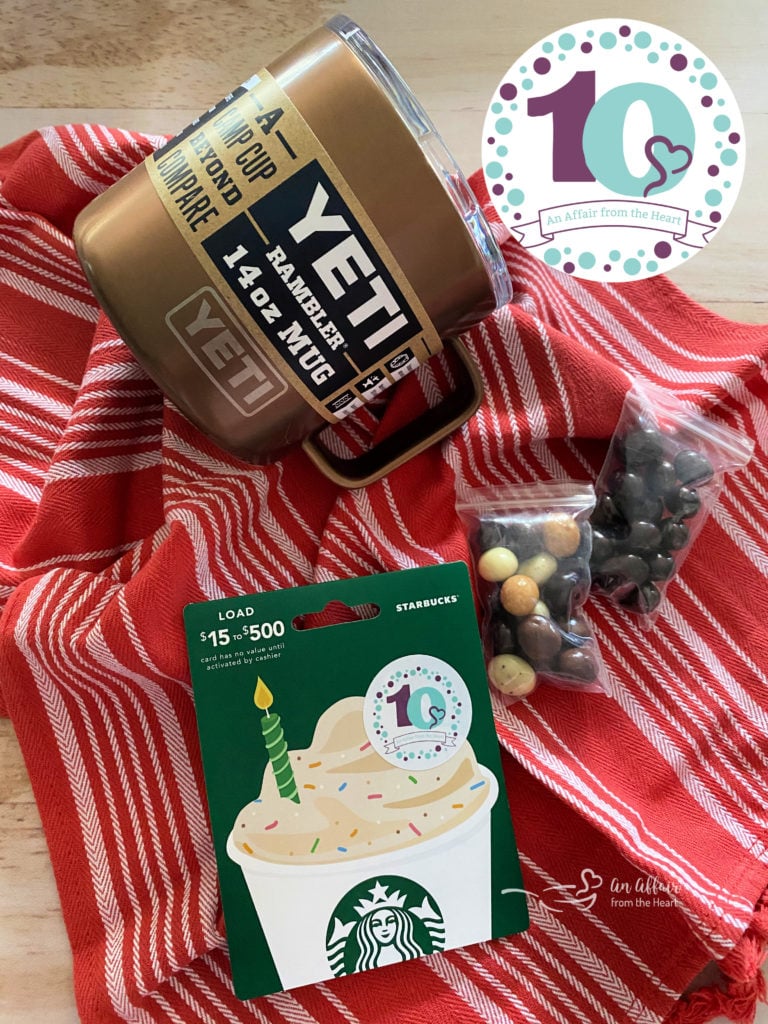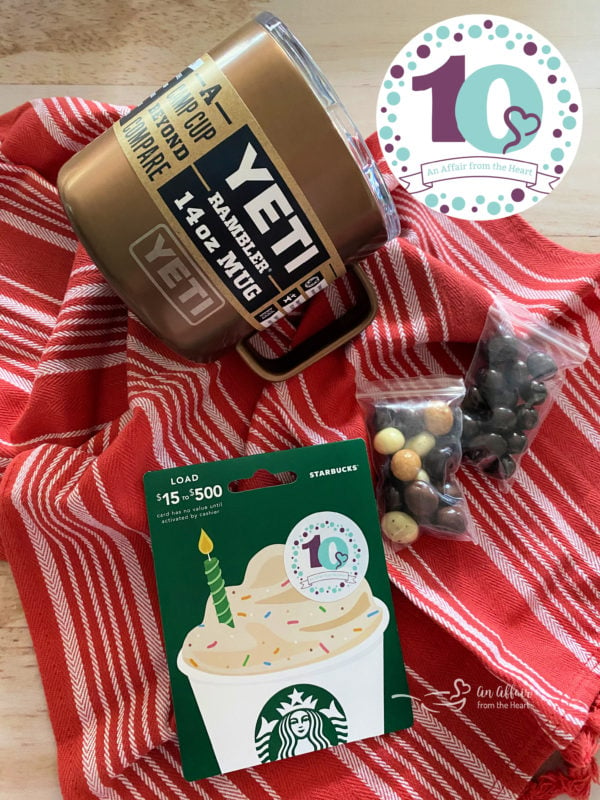 For this giveaway, the lucky winner will receive 1 $25 Starbucks gift card, a Yeti brand copper-colored coffee mug, and some chocolate-covered espresso beans from the Omaha Bakery. In addition to this, the winner will receive one of my limited edition t-shirts that I had made in honor of my anniversary month.
But wait! There is more! In addition to these ten gifts, I am giving one lucky winner a KitchenAid mixer(or a visa gift card for $250 if you already have one.) To win this prize, you just need to make my recipes! Make any you want, snap a photo, and email it to me. (ino@anaffairfromtheheart.com) That's it! May I suggest you start here with this coffee cake??
You can enter to win all 10 prizes right here.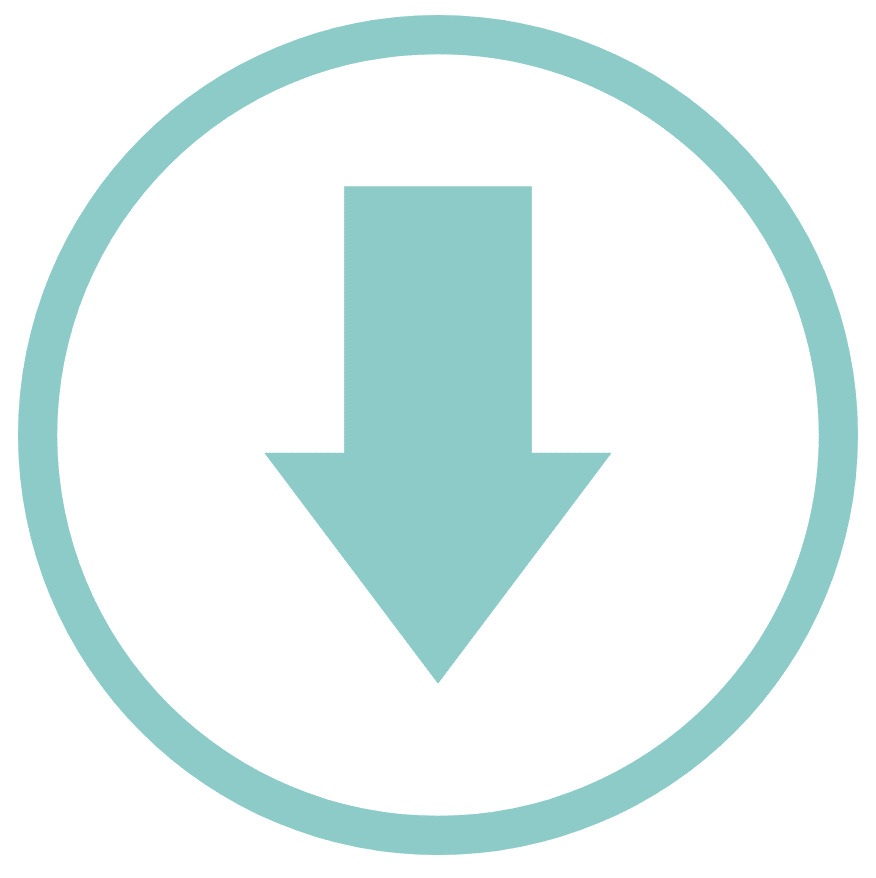 More Delicious coffee cake recipes
It's no secret that we love coffee cake around here! There are just so many ways to enjoy them! Whether they are filled with fruits, nuts, or swirled with spices and streusels, count me in!
Ready to make this from scratch sour cream coffee cake recipe? Me, too! Let's get baking!

Yield: 1 bundt Pan
Sour Cream Coffee Cake
Buttery, moist Sour Cream Coffee Cake, swirled and topped with a cinnamon pecan streusel topping and drizzled with sweet vanilla sour cream glaze, this is how every morning should start, don't you think? This Old Fashioned Coffee Cake was grandmother's favorite to make, and always brought smiles to everyone who was able to enjoy it.
Ingredients
FOR THE CAKE:
1 cup butter, softened (2 sticks)
1 cup sour cream
1 1/2 cups sugar
2 eggs, beaten
1 teaspoon vanilla
1 teaspoon baking powder
1/2 teaspoon baking soda
1/4 teaspoon salt
2 cups flour
FOR THE CINNAMON/NUT STREUSEL:
1 cup chopped nuts (I used pecans – walnuts work really well, too!)
2 1/2 teaspoons cinnamon
1 1/2 teaspoons sugar
FOR THE SOUR CREAM GLAZE:
1/2 cup powdered sugar
1/4 cup sour cream
1/2 teaspoon vanilla
Instructions
Preheat oven to 350 degrees F. and grease a bundt pan, set aside.
With a mixer, cream together butter, sugar and sour cream until fluffy.
Mix in beaten eggs and vanilla until combined.
Sift together flour, baking soda, baking powder and salt, and add to wet mixture, beating well.
Toss the ingredients for the Cinnamon Nut Streusel together and add 1/3 of the mixture to the prepared bundt pan. Top with 1/3 of the cake batter, and continue to alternate batter and streusel mixture, ending with batter.
Bake for 45 minutes or until a toothpick inserted in the center of the cake comes out clean.
Cool in cake pan for a few minutes before inverting onto a plate to cool the rest of the way.
Enjoy as is, or glaze with sour cream glaze, by mixing the glaze ingredients together until they are the desired thickness, and spooning over the cooled cake.
Recommended Products
As an Amazon Associate and member of other affiliate programs, I earn from qualifying purchases.
Nutrition Information:
Yield:
12
Serving Size:
1
Amount Per Serving:
Calories:

475
Total Fat:

28g
Saturated Fat:

14g
Trans Fat:

1g
Unsaturated Fat:

12g
Cholesterol:

86mg
Sodium:

316mg
Carbohydrates:

51g
Fiber:

2g
Sugar:

32g
Protein:

7g
Please note that nutrition is not guaranteed accurate.

If you make this recipe, I'd love to know! Snap a picture, share the photo on social media with the hashtag #AnAffairFromTheHeart – I'd love to see what you made! – Michaela