Apple Pie Spice
As an Amazon Associate and member of other affiliate programs, I earn from qualifying purchases.
Apple pie spice is actually easy to make a batch of and keep handy. You can use this homemade spice mix with so many dishes, and you don't just have to use it with apples or pies either. In fact, it can even be used for savory entrees and not just desserts.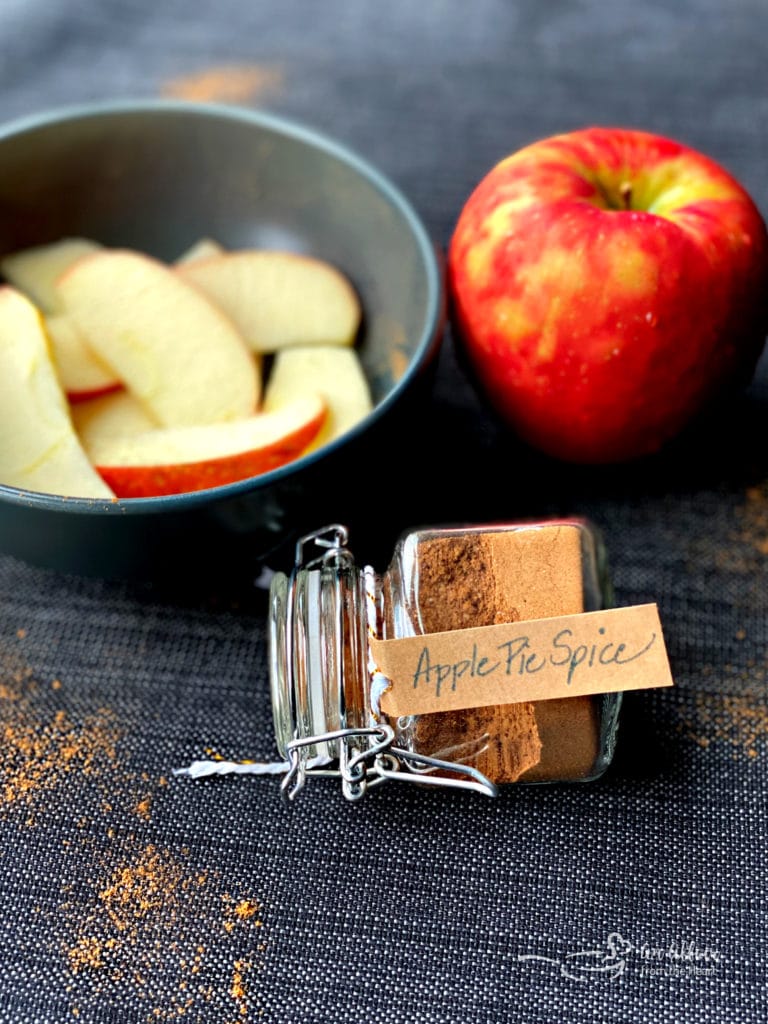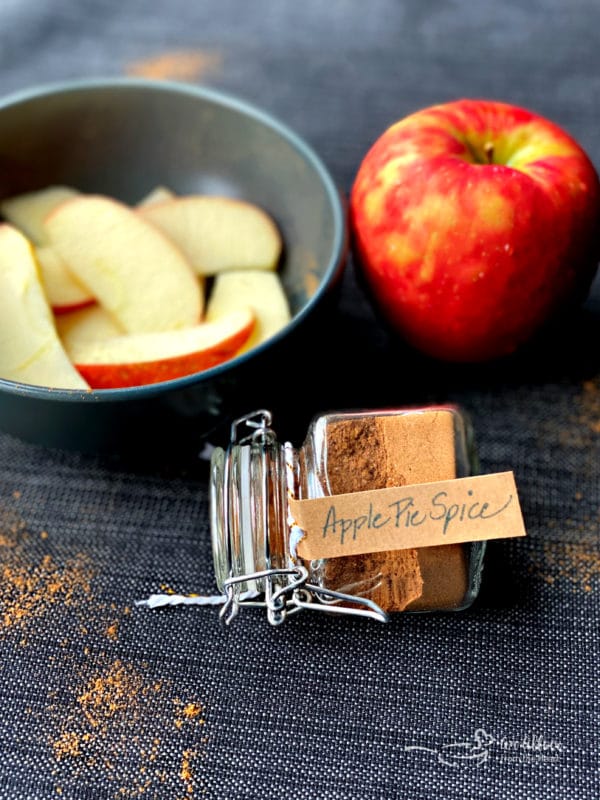 Homemade apple pie spice
Homemade apple pie spice relies on a few basic spices you probably have sitting already in the back of your pantry. Of course, cinnamon and nutmeg come first to mind, but I like to give mine a little more intense flavor. I add in some clove and some mace, too.

Apple pie spice from scratch
The balance of seasoning is the key. You don't want it to be too much of any one spice but measuring takes the guesswork out. The good news?
Everything in it just works really well together.
You'll get the warm earthy heartwarming flavors from the nutmeg and mace, where the Vietnamese cinnamon gives off a pungent, sweet flavor and aroma. The cloves offer sweet as well as heat. All of these spices together make up a spice mix that you'll use in all sorts of recipes, not just pie.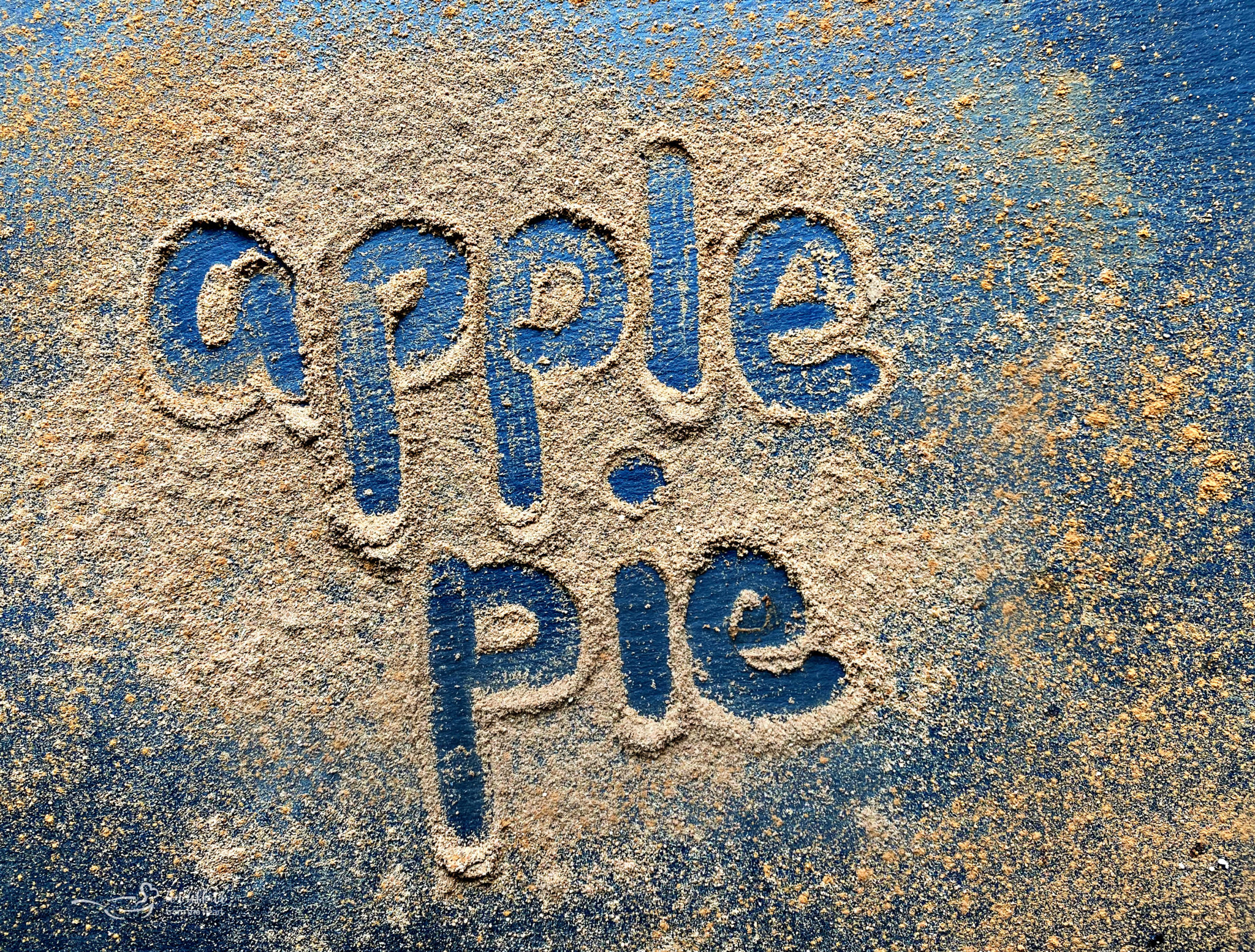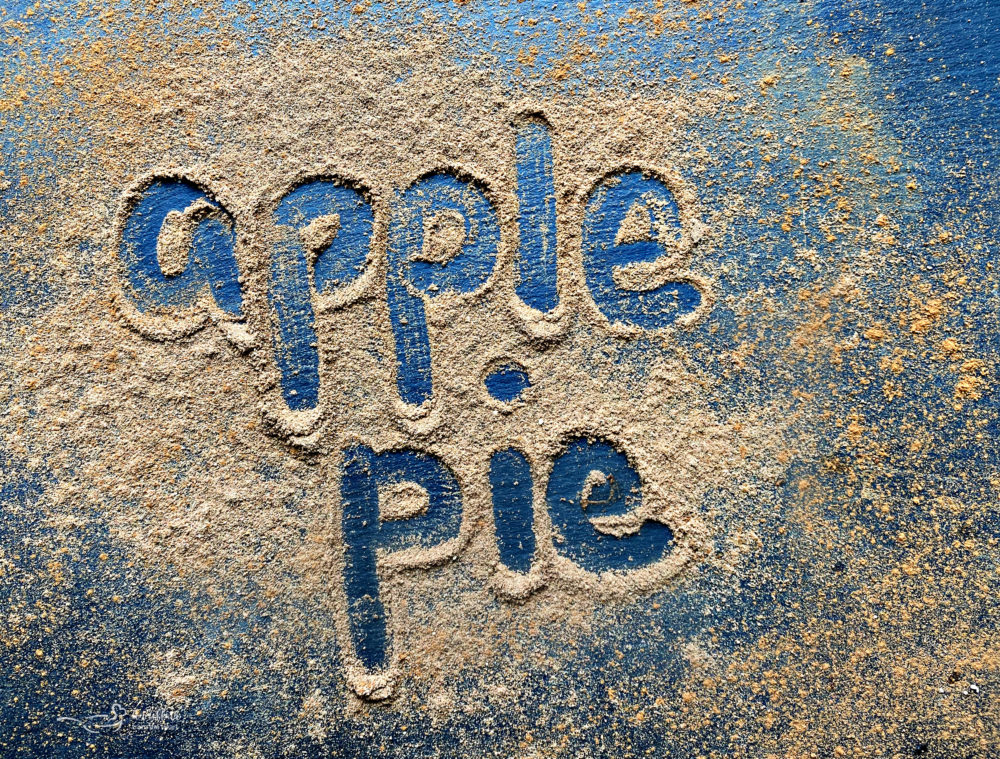 My Apple Pie Spice Mix
For the longest time, I only ever used cinnamon in my apple pie. Sure it was good, but it didn't pack that WOW factor, ya know?
That was until I picked some up at a spice shop, and the first time I used it, there it was! The "wow! This is a really good apple pie!" I have since then stopped shopping at this particular shop, for my own personal reasons, but that's okay because I make my own now!
Simply mix together this spice recipe, combining cinnamon, nutmeg, cloves, and mace, and store in an airtight container. Feel free to add more or less to satisfy your palate, or use it how I feel to have perfected it.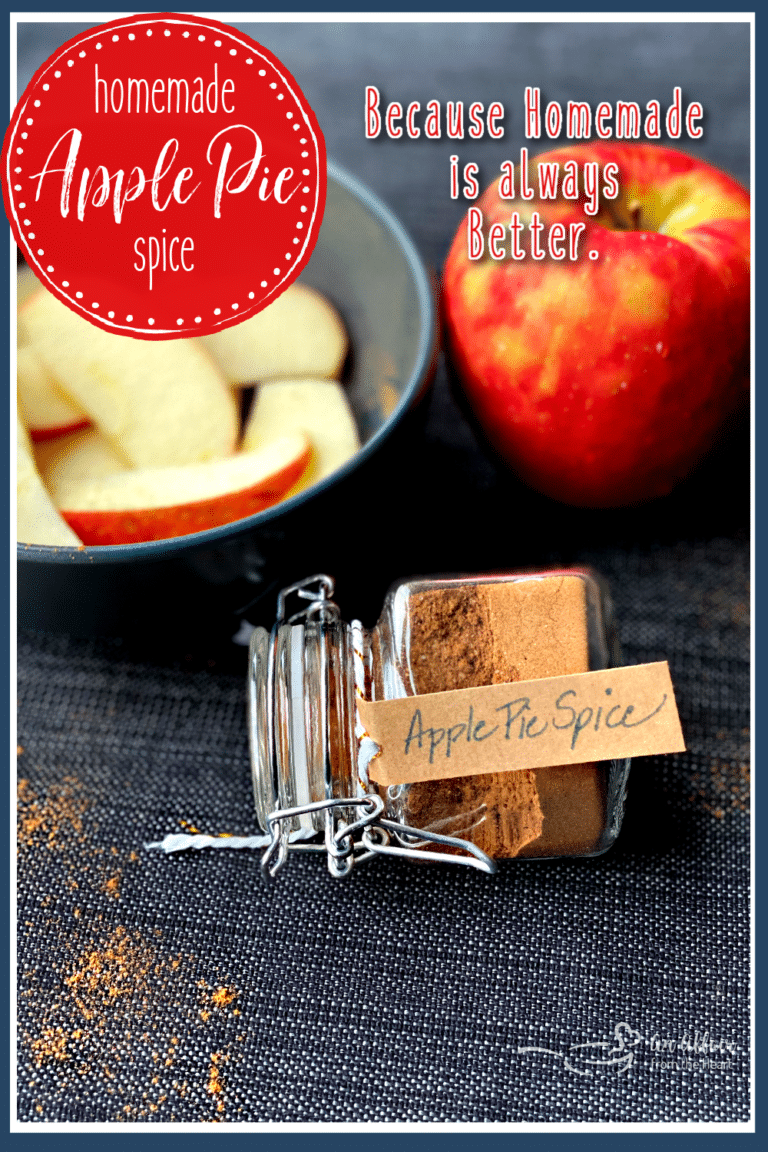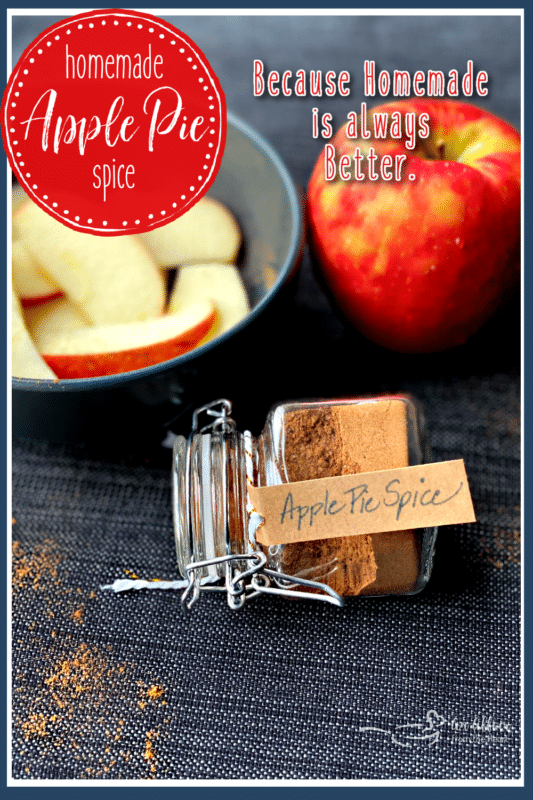 Love it? Pin it!
Don't forget where you found this apple spice recipe. Pin it to your favorite Pinterest board before you go so you know right where it is when you need it!

Looking for a light and healthy sweet snack? Slice an apple and give it a sprinkling. No sugar required.
How to store apple pie spice
The spices keep really well as long as they are stored in a cool dry place with a tight lid. So feel free to make extra. You can use this spice blend on meats like poultry and pork too so it comes in very handy… Even if you aren't baking yourself an apple pie!

Pumpkin pie spice vs apple pie spice
I have a delightful Pumpkin Pie Spice Blend that I mimicked from the blend I used to buy at that very same spice shop I mentioned earlier.
Pumpkin pie spice and apple pie spice are similar but do have key differences. For one, ginger is always a part of pumpkin pie spice. I also add allspice to mine. It makes the perfectly spiced pie.

How much apple pie spice to use in recipes
In this case, a little goes a long way. You just need one and a half to two teaspoons of apple pie spice for a typical pie. I always use a blend of red and green apples. Granny Smith adds the tartness I love, and the Crips Pink or Fuji give it the sweetness.
I toss them with the pie spice, some sugar and a little bit of flour.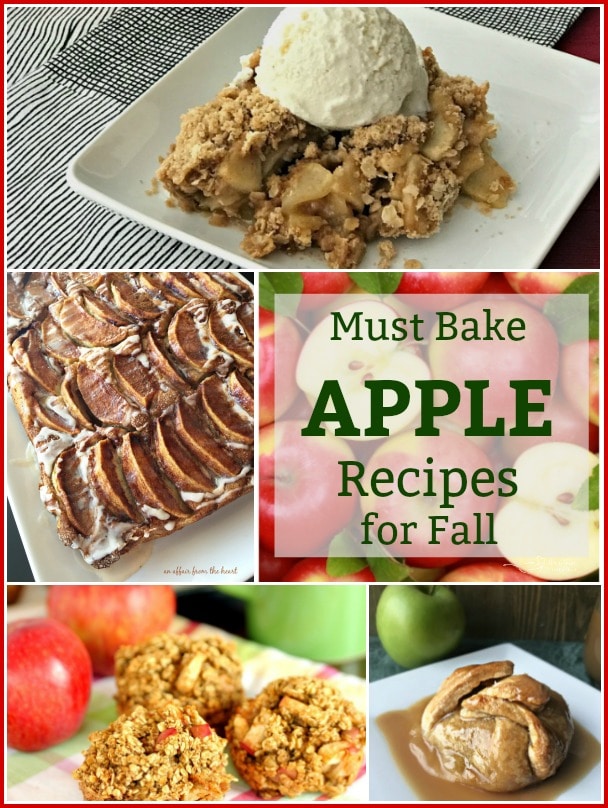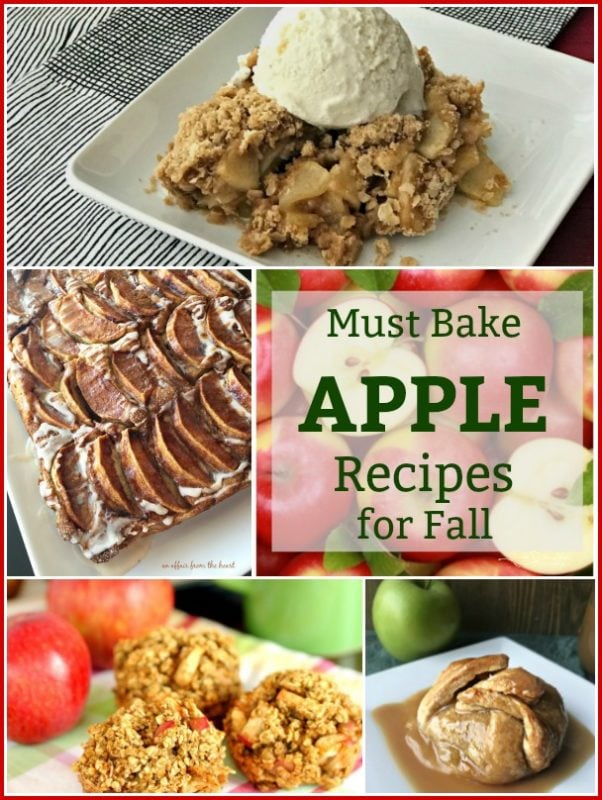 Must Bake Apple Recipes
You can use this apple pie spice blend in place of the spices in any apple recipe, even the ones that just call for cinnamon. By substituting this unique blend of spices, you are going to take any recipe to the next level. Take the simple flavor to something a little more complex with an easy substitution.

I'd love to hear what you think when you try my recipe!

Yield: 1/4 cup
Apple Pie Spice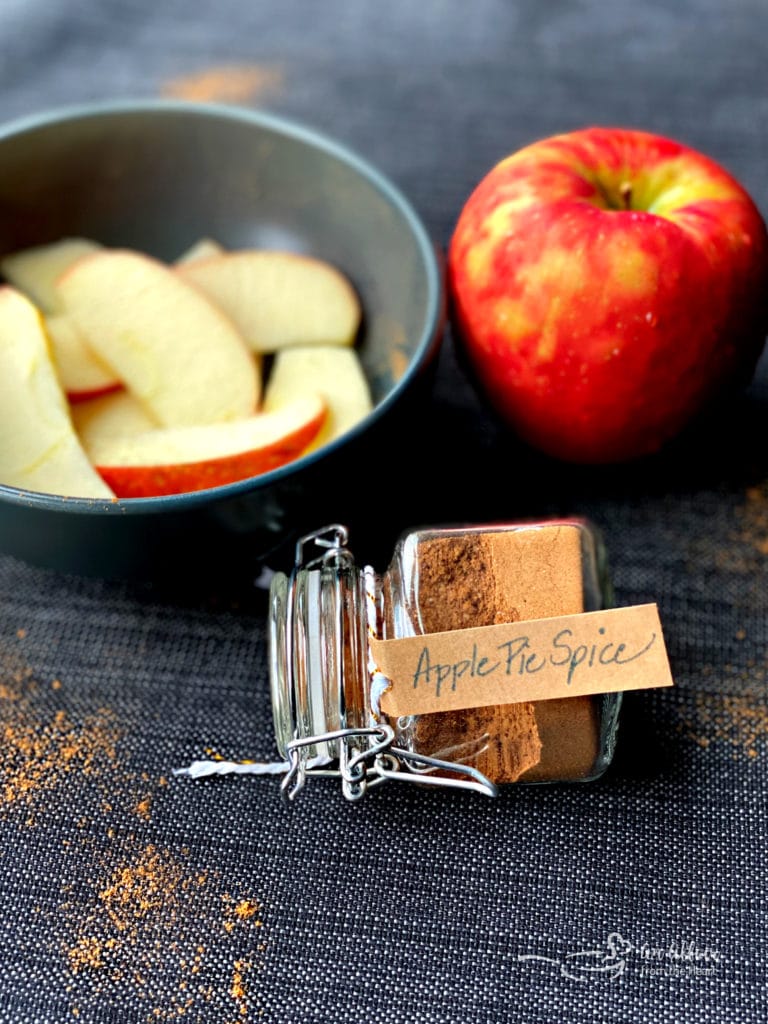 Making Apple Pie Spice from scratch couldn't be easier, freshier, or better. Combine these four spices and add "wow factor" to your recipes! Because everything is just better when it's homemade.
Ingredients
6 teaspoons cinnamon
3 teaspoons nutmeg
1 1/2 teaspoons mace
1 1/2 teaspoons cloves
Instructions
Combine all ingredients in a bowl.
Store in an airtight container.
Notes
Makes 1/4 cup of spice mix. Enough for 6-9 deep dish apple pies.
To make enough for 1 pie, use 1 teaspoon cinnamon, 1/2 teaspoon nutmeg, and 1/4 teaspoon of both mace and cloves.
Nutrition Information:
Yield:
8
Serving Size:
1
Amount Per Serving:
Calories:

12
Total Fat:

0g
Saturated Fat:

0g
Trans Fat:

0g
Unsaturated Fat:

0g
Cholesterol:

0mg
Sodium:

2mg
Carbohydrates:

2g
Fiber:

1g
Sugar:

0g
Protein:

0g
nutrition isn't guaranteed accurate.