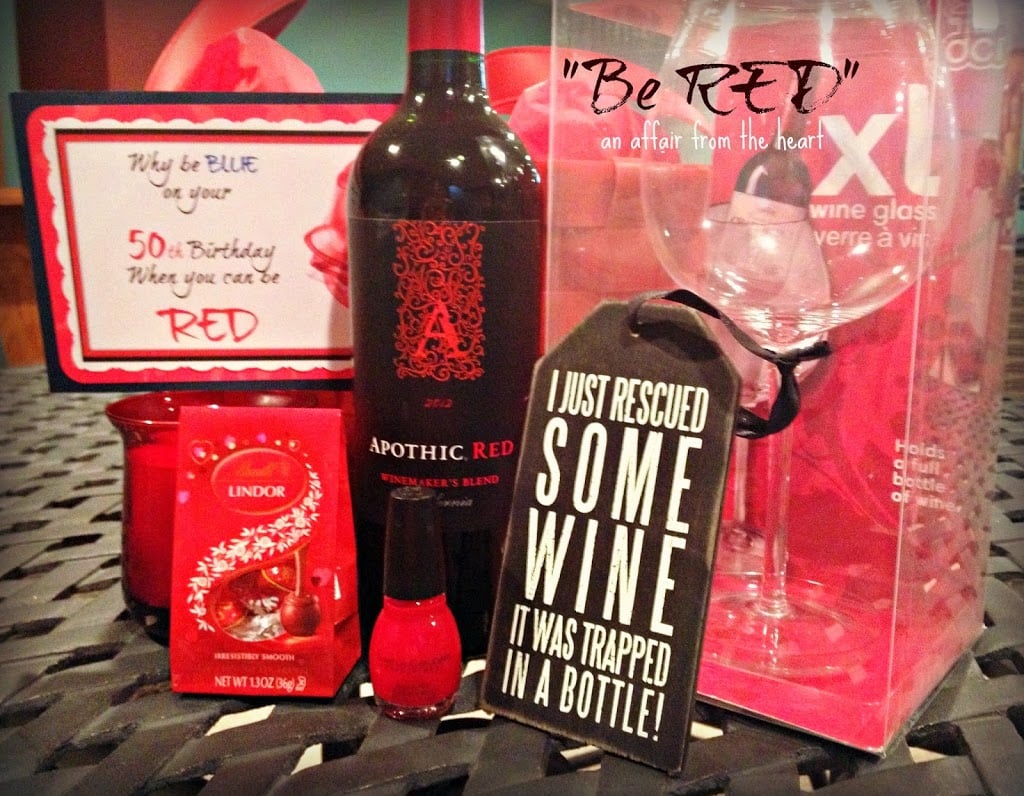 I love giving gifts to people I care about.
Nothing make me more excited than when I find the perfect gift, or come up with something well suited for a friend or loved one.
My friend, Lori, turned 50 this past January, and we hosted a dinner party for her, here at our house.
While I was Christmas shipping I had found the wine glass that I included, it's an "XL" Size, and holds a whole bottle of wine.
I bought it to give to her sometime as a little "funny." Lori is a bit of a wine connoisseur.
She is especially found of reds.
Well, I had it, and one day while trying to decide what to do for her birthday gift, the whole thing just came together.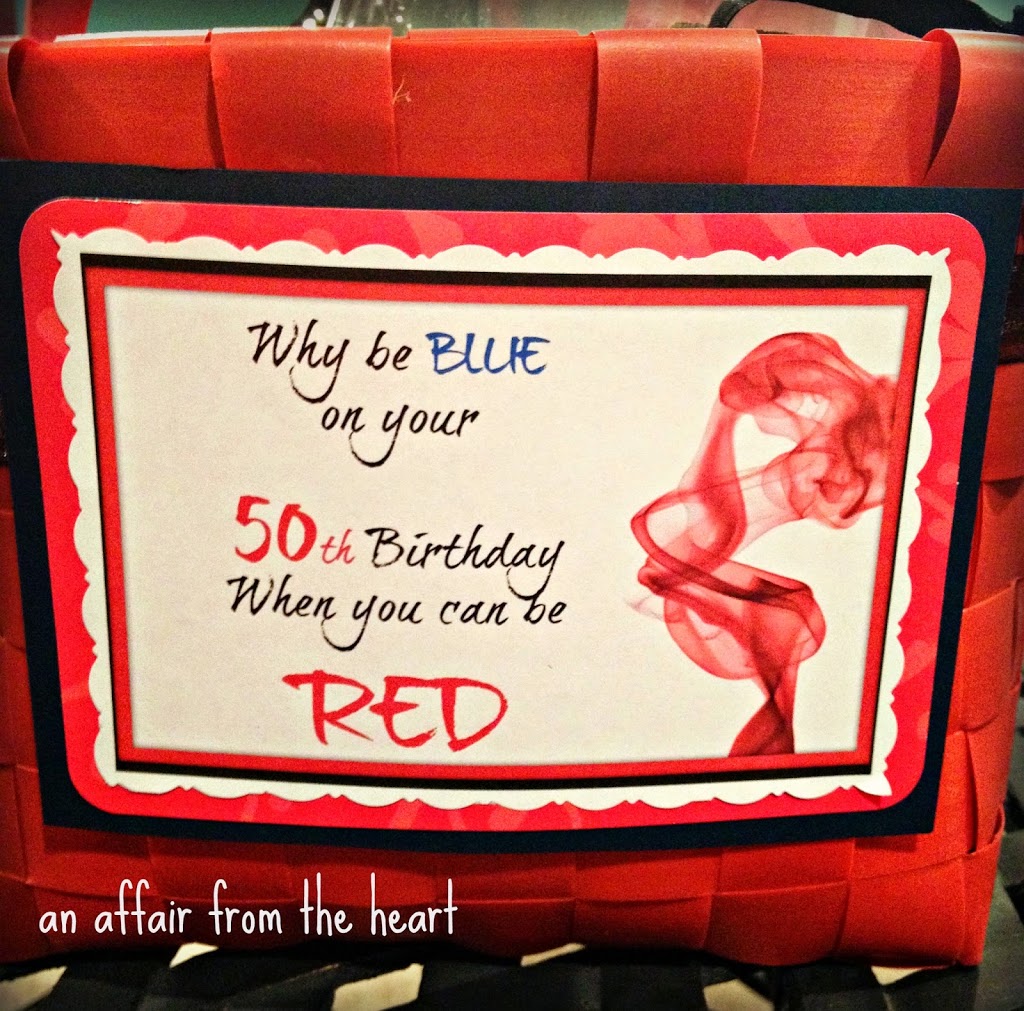 Turning 50 is hard for many. Lori, of course, took it in stride.
Literally.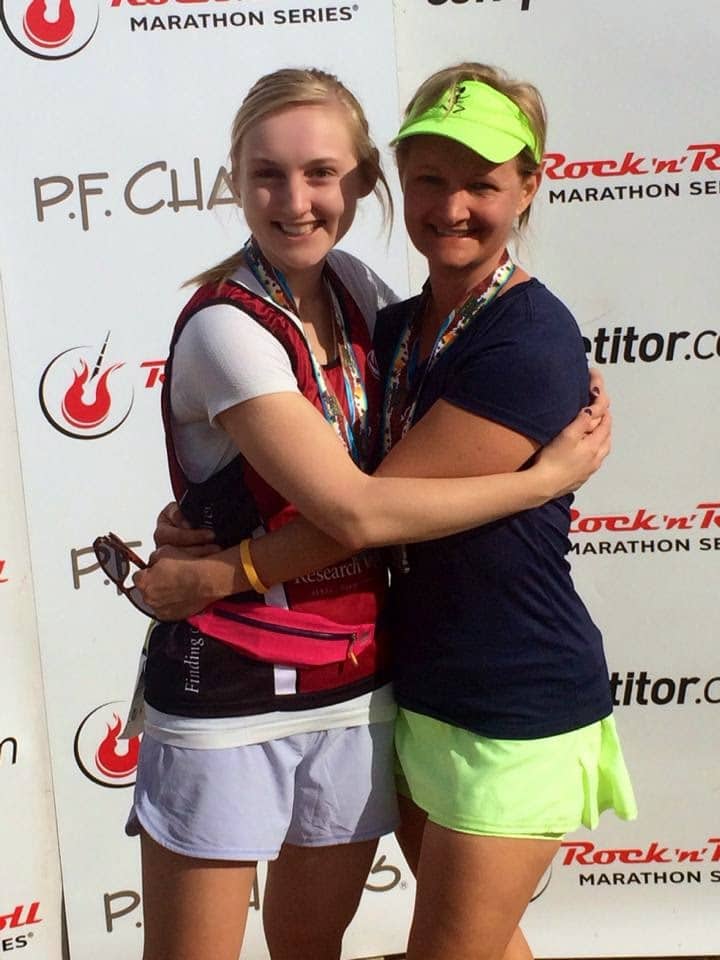 She ran the half marathon with her daughter, Maisie, pictured here, as well as her husband and a couple of her friends.
They decided what better way to celebrate not only her 50th birthday, but her being cancer free for 12 years!
Lori always has a fantastic outlook on life.
That, among a million other things, makes being around her so enjoyable.
Let's just say, she's easy to love.
So, I made a play on words, using her love of red wine, and her positive outlook on life, and this gift basket was born.
I found a cool woven red basket, stuffed it full of red paper, and included the giant wine glass, a bottle of Apothic RED wine, a RED pomegranate candle, some nail polish, RED of course, and a little RED package of Lindor chocolate truffles (chocolate and red wine…Mmmmm.) and a little sign you see pictured here.
"I rescued some wine, it was trapped in a bottle"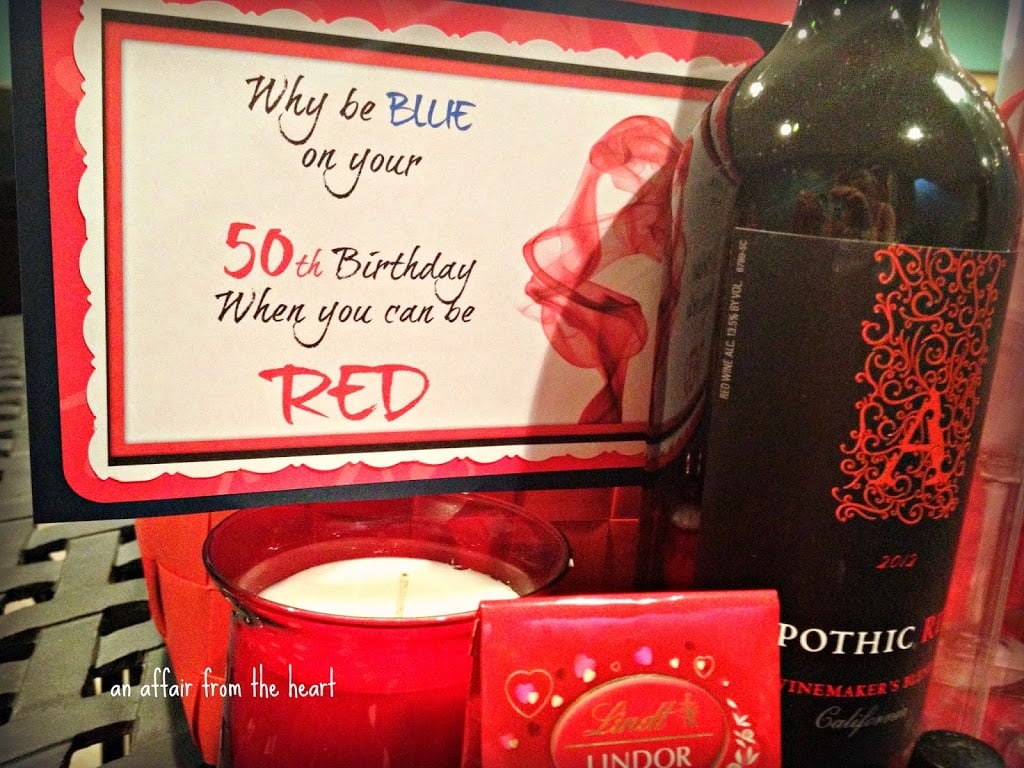 I made the tag to go on it, on my computer and mounted it on scrapbook paper.
You will find the printable at the bottom of this post.
So, the next time you go celebrate a milestone birthday, give them something they will use, and give them a positive outlook on life.
Because, really,
Why be BLUE on your 50th Birthday when you can be RED?
Printable for you

If you make this recipe, I'd love to know! Snap a picture, share the photo on social media with the hashtag #AnAffairFromTheHeart – I'd love to see what you made! – Michaela