Reuben Stuffed Baked Potatoes
As an Amazon Associate and member of other affiliate programs, I earn from qualifying purchases.
Do you love Reuben Sandwiches? Do you love baked potatoes? Then this Reuben Stuffed Baked Potato is going to rock your world!
This baked potato eats like a meal. It's the epitome of the best of both worlds. A perfectly baked russet potato filled with cream cheese, corned beef, Frank's Kraut and Swiss cheese. Everything you love in a Reuben sandwich, baked into a hot potato!
This is a sponsored conversation written by me on behalf of Frank's Kraut. The opinions, text and love of their sauerkraut are all mine. Thank you for being faithful to companies like Frank's that are near and dear to my heart.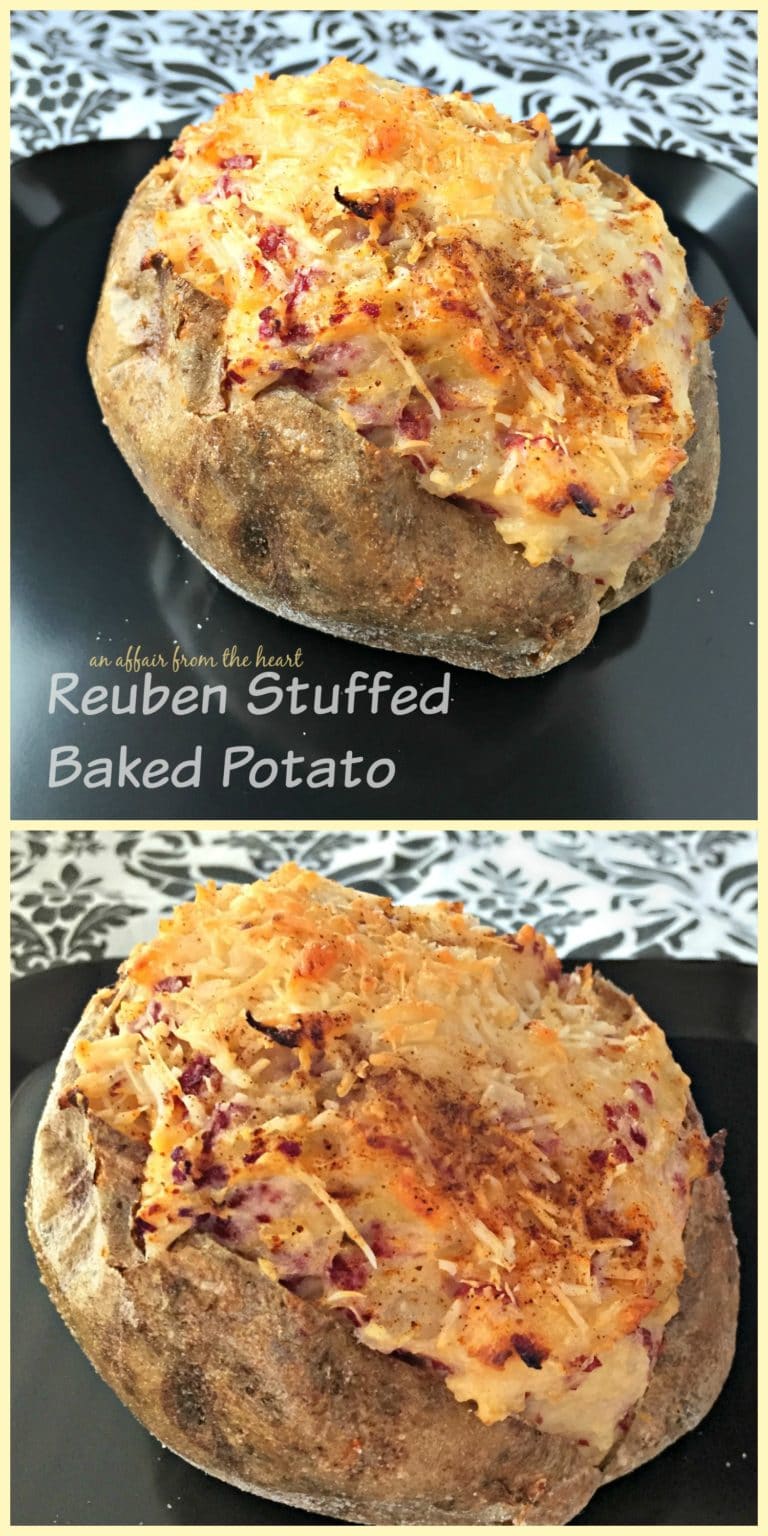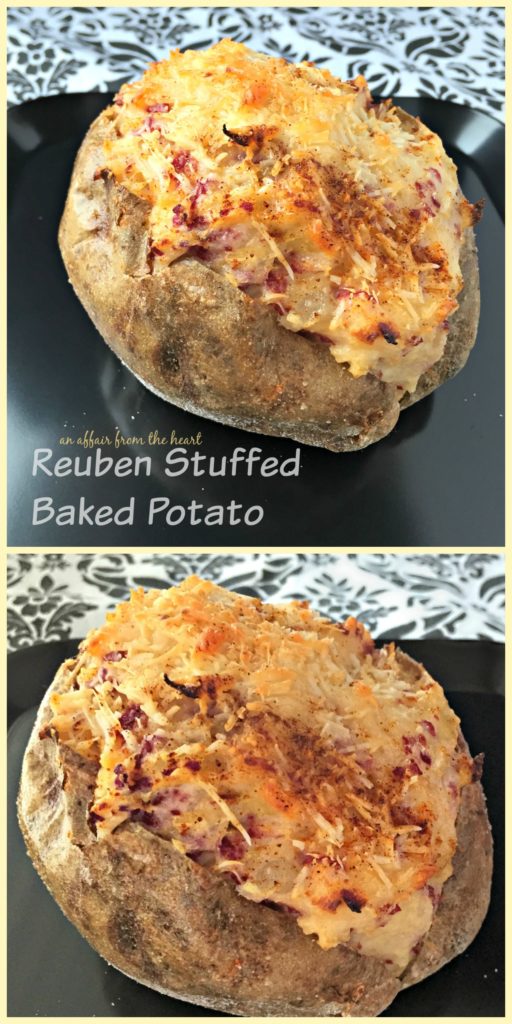 March is National Reuben Month!
I am here to tell you that our family couldn't be more excited to eat MORE "Reubenized" things in honor of this delicious month! I have partnered with Frank's Kraut over the last the last three years and my have we made LOTS of great Reuben recipes together! Not only this Traditional Reuben Sandwich, but a Cream of Reuben Soup, a Reuben Pizza, Reuben Burgers, even a Reuben Quiche! And that's just the beginning. If you are a fan of Reuben's, you have come to the right place!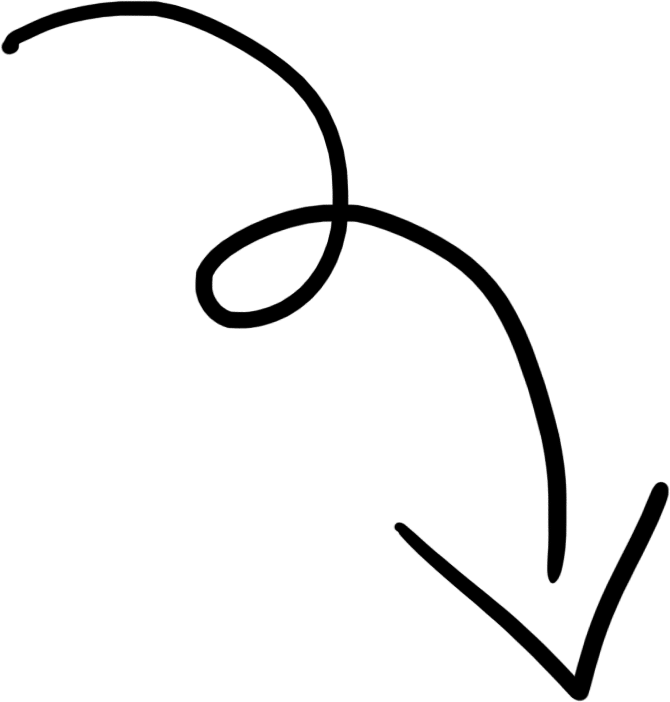 Today — we are Reubenizing the baked potato! We eat baked potatoes a lot around here. Sometimes I just buy the big ones and we have lots of options for toppings and make that our meal. This is that kind of potato! What else could you need? Big, perfectly done potato, stuffed with three different cheeses, Frank's Kraut and diced corned beef. When I made them to share with you, I used deli corned beef. I purchased it at the counter, and had them slice it thick so that I could dice it easily. Of course another option is making these with the left over corned beef you have from making that Traditional Corned Beef and Cabbage Dinner on St. Patrick's Day. Leftover corned beef has tons of uses. One of our favorites is this Reuben Casserole!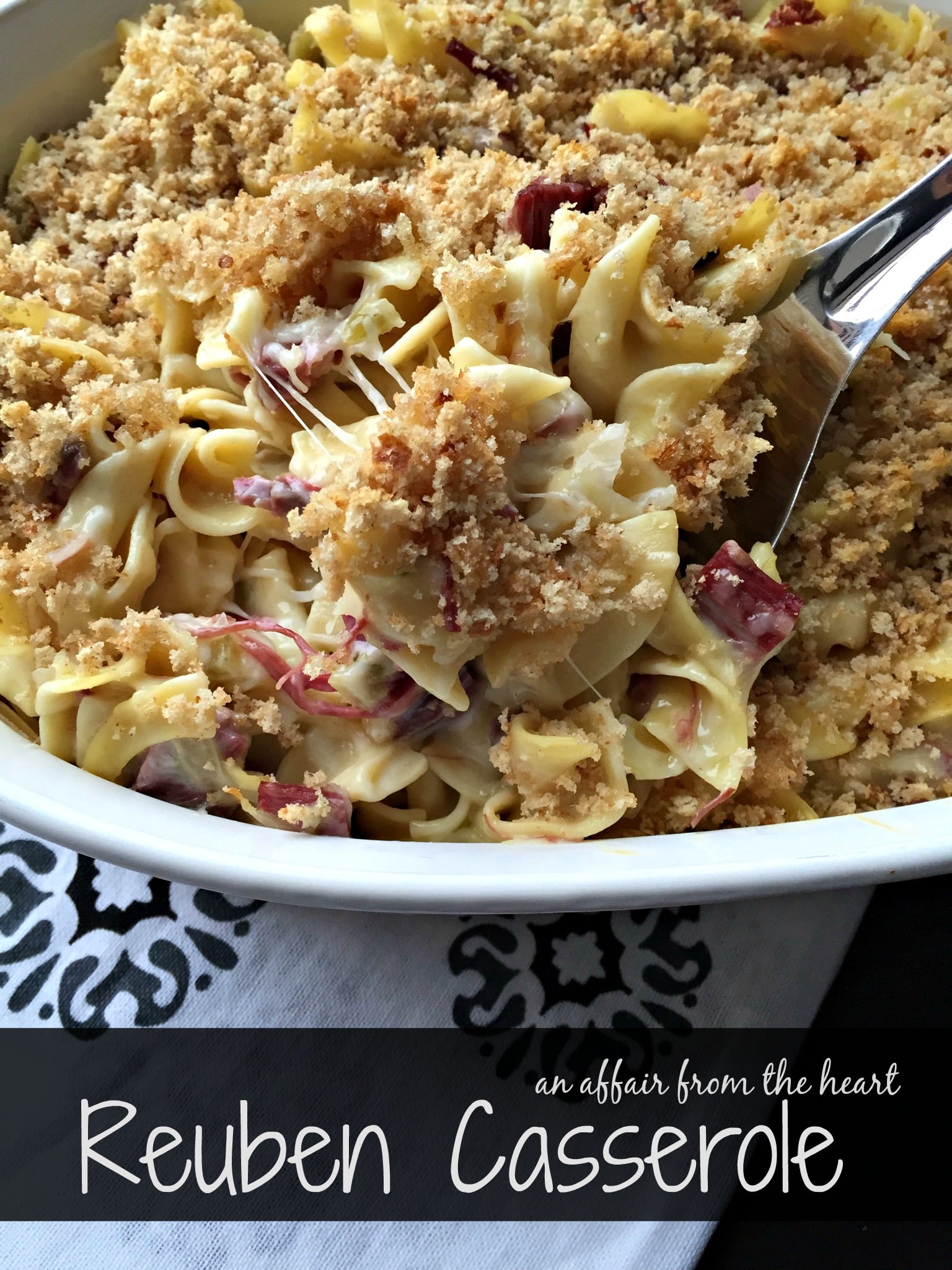 Start by baking your russet potatoes. I always wash mine thoroughly, then give them a dusting with some coarse sea salt. A long time ago I read to bake your potatoes on a stainless steel kebob skewer, because as it's cooking the outside, the skewer gets hot and cooks from the inside, too. It's the only way I ever bake potatoes now. They come out just like a restaurant's. Mash the insides of the baked potato with the cream cheese until combined, add in Frank's Kraut, Swiss cheese and Corned beef and stir to combine. Pile into potato skins, top with Parmesan and paprika and bake.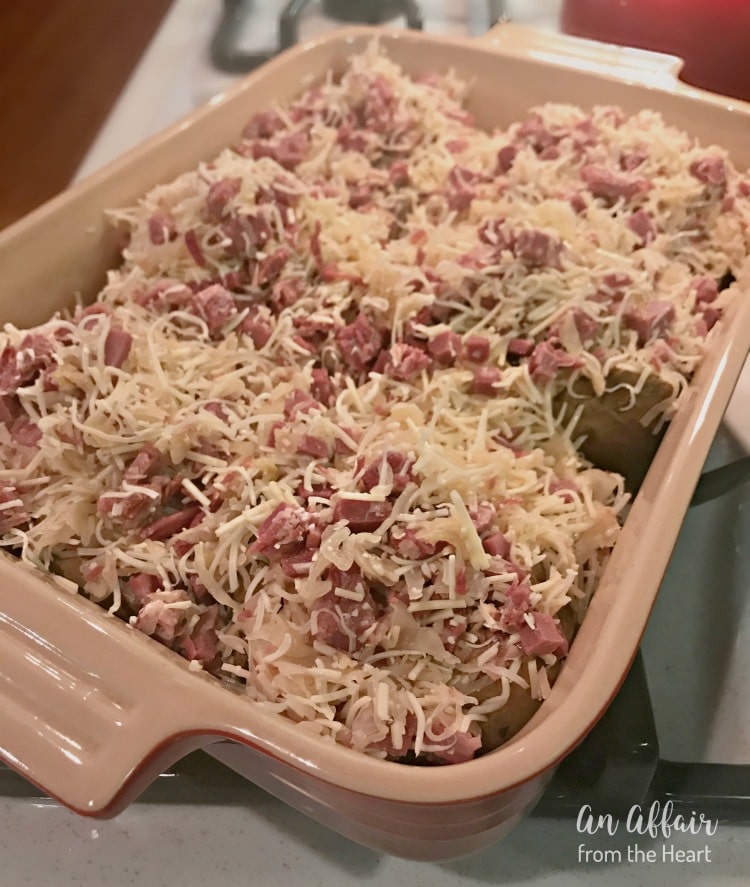 My youngest daughter asks me to make these regularly. She even requested them for her birthday dinner last year! They are birthday dinner quality — it's TRUE! The flavors are amazing, and these potatoes are filling and perfect for a main course. It's hard to call this one a side dish!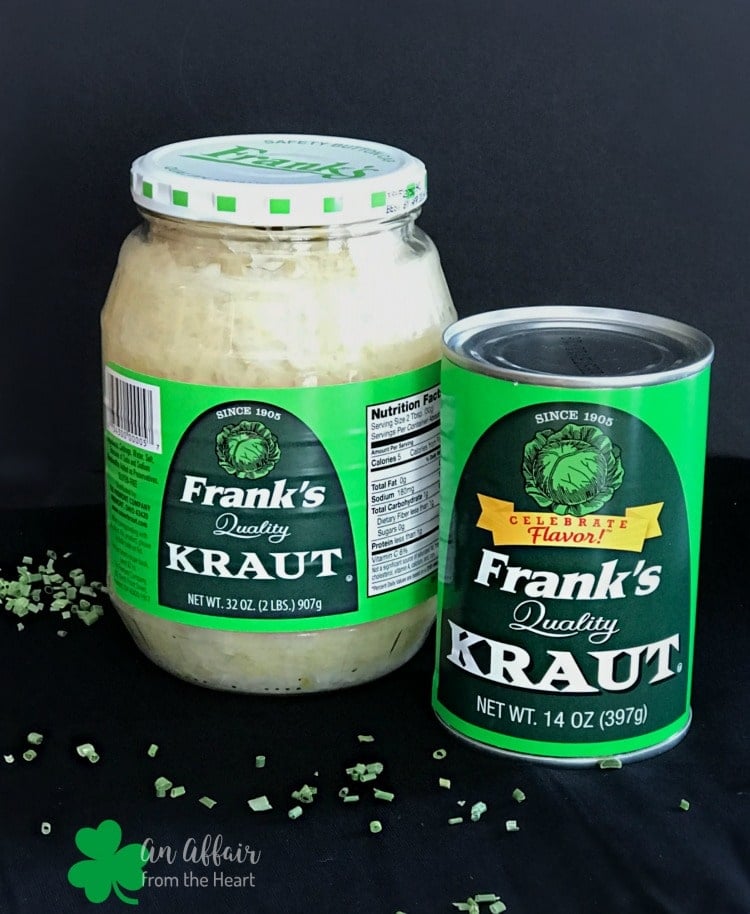 "Frank's Kraut provides nutrition and adds zest to any meal. Made with only 3 ingredients – Cabbage, Salt and Water – Frank's Kraut is Gluten Free, Low Calorie, and a tasty addition to any family meal. Traditionally hand made in the same oak vats from the turn of the century!"
Try all three of their flavors: Classic, Bavarian (sweetened with sugar and caraway seeds), and
Polish Style (caraway seeds).
Find Frank's Kraut On the Web , On Facebook , YouTube , Pinterest and on Twitter.
Love Reubens? Want to know more? The Reuben actually has a couple of origin stories, it just depends on who tells it. Learn all about Reuben and how to Reubenize anything!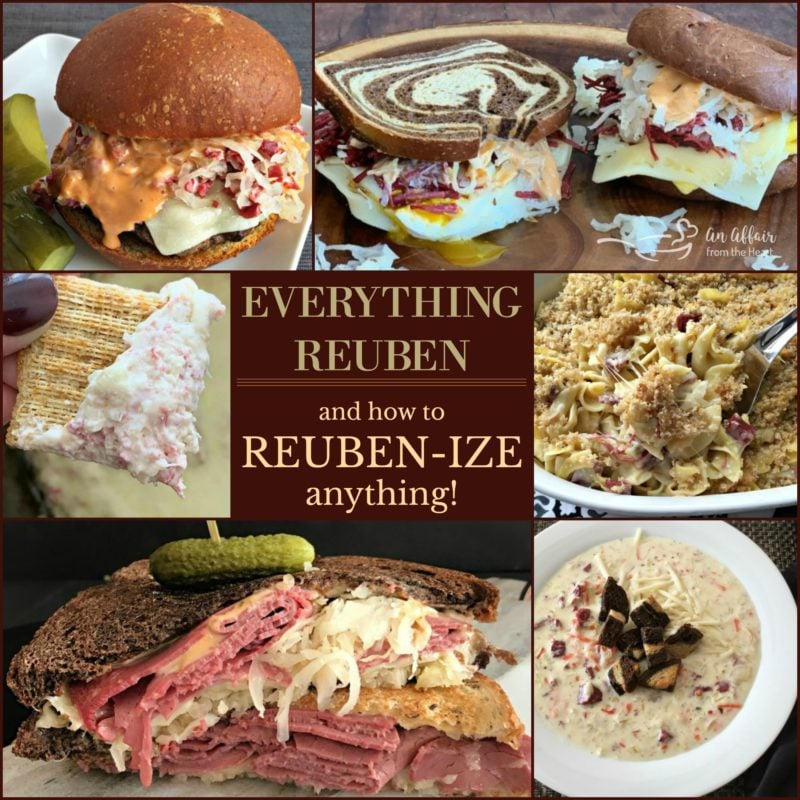 So, if you are looking for something new to make for dinner, why not try these! I bet you will love them, too! And not just because it's Reuben Madness Month, any 'ol time of the year is perfect for one of these beauties!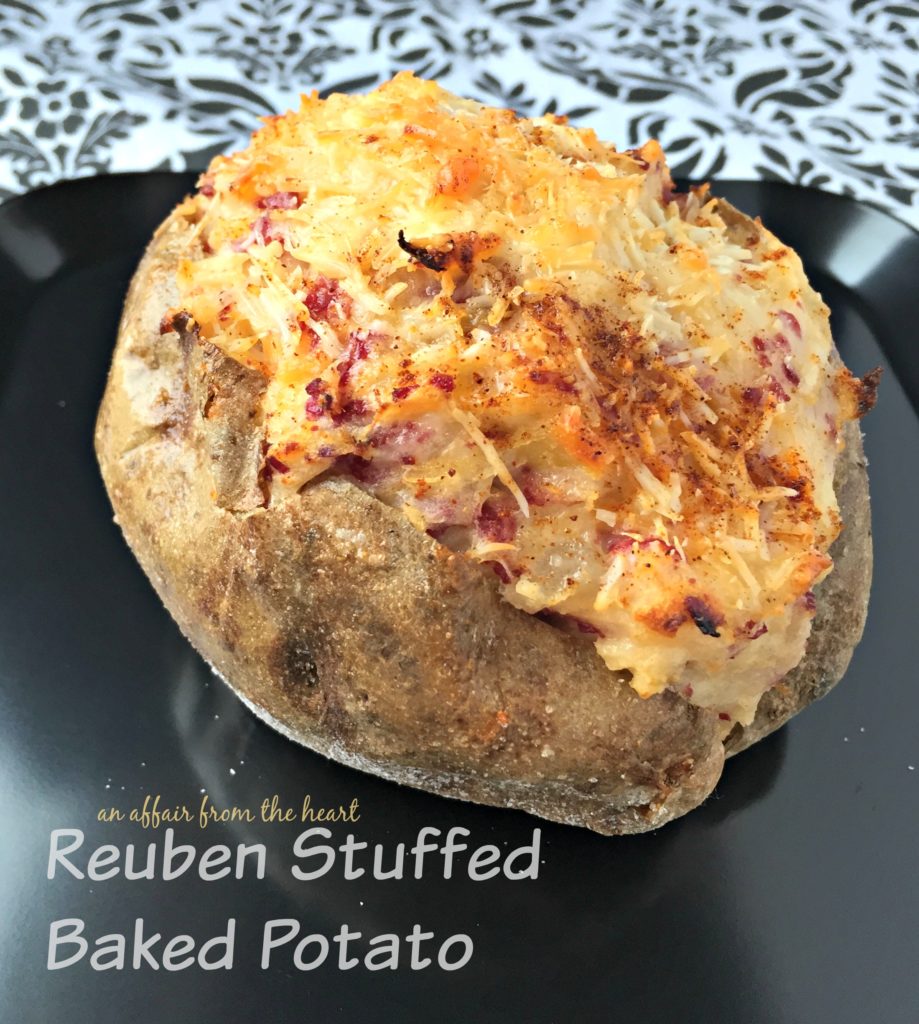 —
Yield: 1 potato
Reuben Stuffed Baked Potatoes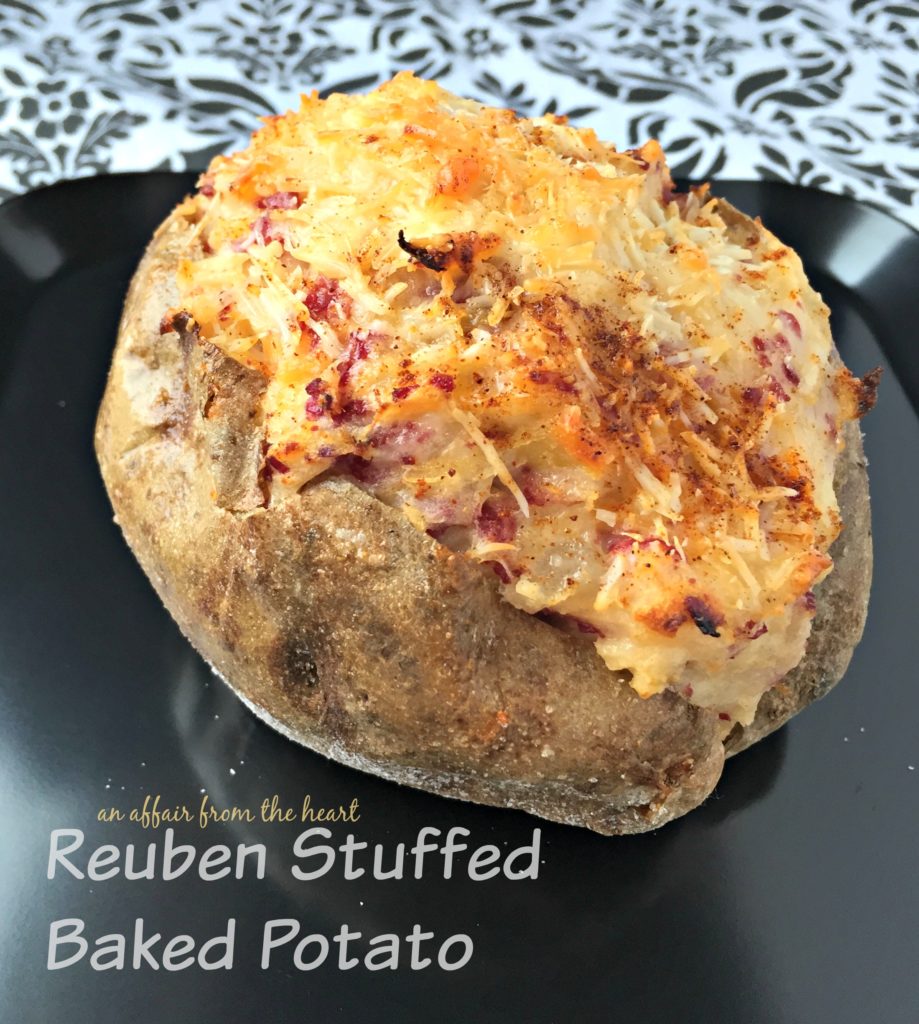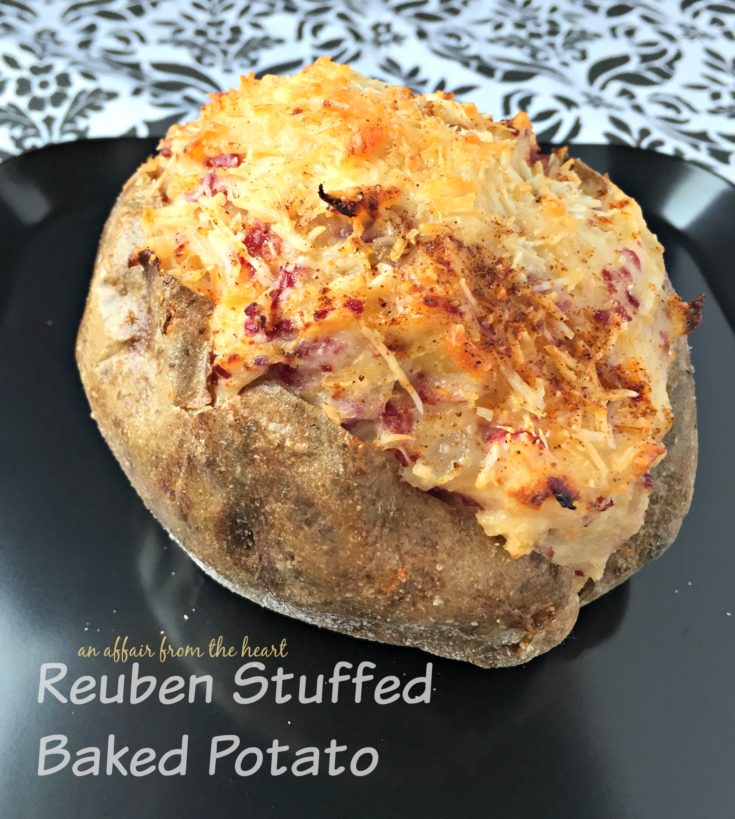 Love Reubens? Love Baked potatoes? Then this Reuben Stuffed Baked Potato is going to rock your world!
Cook Time
1 hour
10 minutes
Additional Time
40 minutes
Ingredients
1 good sized Russet potato
1/2 cup corned beef, chopped
1/4 cup whipped cream cheese
1/4 cup Frank's Kraut, drained
1/4 cup Swiss cheese, shredded
1 Tablespoon Parmesan cheese shredded
Paprika
Instructions
Preheat oven to 425 degrees. Wash and lightly dust the outside of the potato while still wet with sea salt. Bake for 45 minutes.
While potato is baking mix together the corned beef, Swiss cheese and sauerkraut in a bowl.
When potato is baked, carefully cut a slit in the potato lengthwise, and remove the potato insides, leaving just the skins.
Mash the insides with the cream cheese. Fold in the sauerkraut mixture.
Scoop back into the skins and top with Parmesan cheese and dust with paprika.
Put back in the oven for about 15-20 minutes or until heated through and cheese is melted.
Notes
This recipe is for one potato -- this makes it easy to double or triple etc... when making them for your family. Adapted from SauerkrautRecipes.com

HINT: I always stick a stainless steel skewer through my potatoes when I bake them They come out just like a restaurant.
Nutrition Information:
Yield:
1
Serving Size:
1
Amount Per Serving:
Calories:

932
Total Fat:

62g
Saturated Fat:

28g
Trans Fat:

0g
Unsaturated Fat:

26g
Cholesterol:

213mg
Sodium:

2780mg
Carbohydrates:

50g
Fiber:

9g
Sugar:

7g
Protein:

45g
Nutrition isn't always accurate.
The "Omaha Original" Sandwich that started it all!