I Dairy You to Milk It – Valentine Idea with Free Printable
As an Amazon Associate and member of other affiliate programs, I earn from qualifying purchases.
This cute Valentine uses old fashioned glass milk bottles, Milk Duds or Malted Milk Balls.
I made these Valentine's this year, using those super cute old fashioned glass milk bottles.
I love using them for props for my recipe posts, and thought they would make cute Valentines! Plus, I LOVE Milk Duds and Malted Milk Balls!
Now it was time to come up with something catchy for the card. I began kicking around ideas based on Milk or Dairy.
Click the image and save to your computer to use as a free printable, sizing accordingly for your project.
I came up with this phrase, and I think it's super fun! Don't you?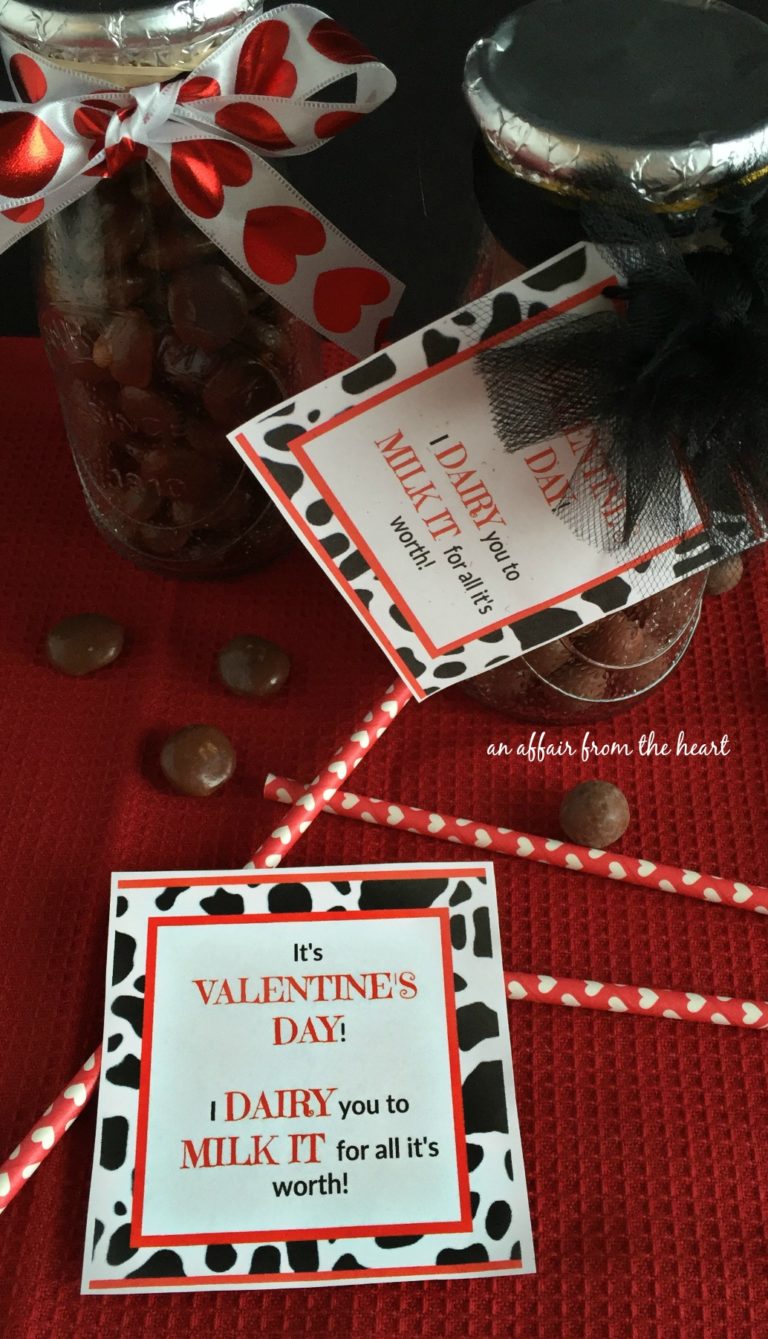 I filled the bottles up with either Milk Duds or Malted Milk Balls (aka Whoppers) and secured a piece of heavy duty foil around the top with a small rubber band. I trimmed the excess, and tied it up with ribbon or tulle.
Tie on the free printable tag, and you have a Valentine for your special someone.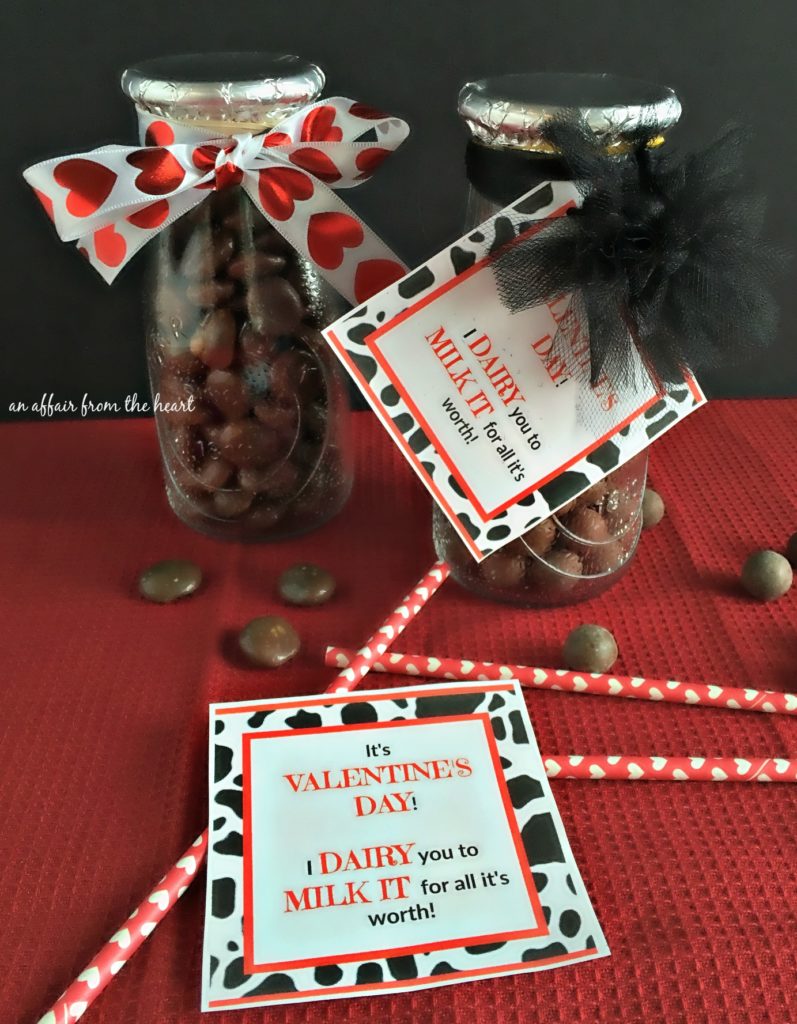 It's Valentine's Day!
I Dairy you to Milk it for all it's worth!