Apple Bars made with Canned Apples
As an Amazon Associate and member of other affiliate programs, I earn from qualifying purchases.
Apple Bars with a homemade flaky crust, made with jarred cinnamon apples, drizzled with glaze while they are still warm. One of my most favorite fall treats!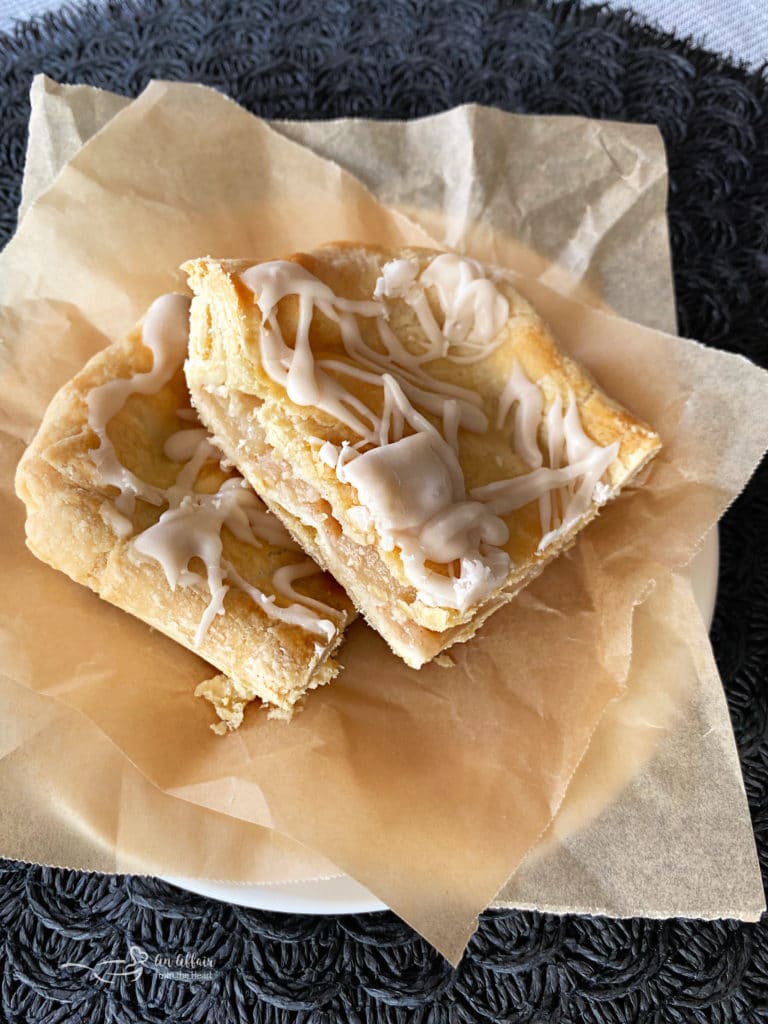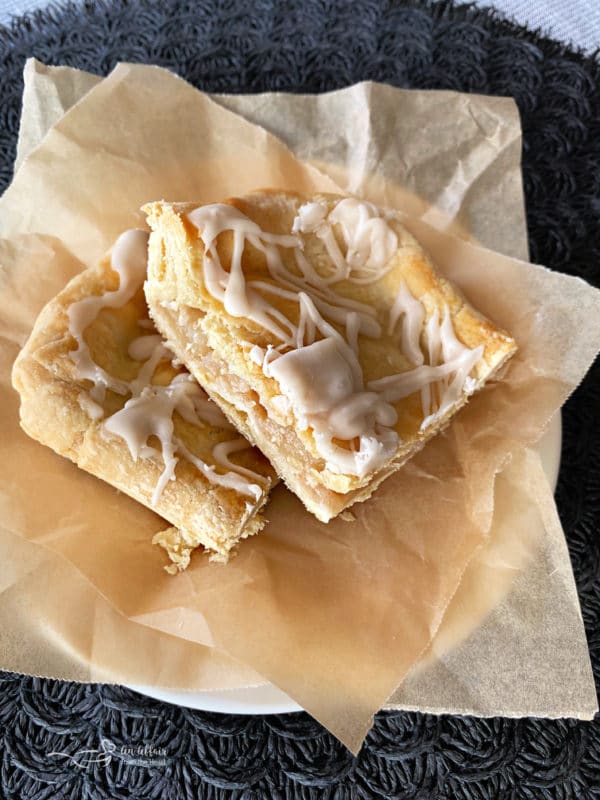 Do I have a special treat for you today! Apple Bars have always and forever been one of my most favorite desserts.
But until now, they were always one of those desserts that I enjoyed when someone else made them. Until now.
Because you see, I had the best reason ever to make them and share them with you…
This recipe is sponsored by Paisley Farm Foods, but the opinions and love of their products are all my own.
SOME OF THE ITEMS BELOW CONTAIN AFFILIATE LINKS; I AM A PARTICIPANT IN THE AMAZON SERVICES LLC ASSOCIATES PROGRAM, AN AFFILIATE ADVERTISING PROGRAM DESIGNED TO PROVIDE A MEANS FOR US TO EARN FEES BY LINKING TO AMAZON.COM AND AFFILIATED SITES. I AM ALSO AN AFFILIATE FOR OTHER BRANDS. HOWEVER, I ONLY PROMOTE THINGS THAT I LOVE AND THINK YOU WILL LOVE, TOO. FOR MY ENTIRE DISCLOSURE POLICY PLEASE CLICK HERE.

NEW Paisley Farm Sliced Apples with Cinnamon
If you have been with me for a bit, you will have heard me boast about all sorts of Paisley Farm products. I have made tons of recipes with them.
But this one is brand spankin' new. These apples just hit a limited market a week or so ago, and I was lucky enough to have received some to try. I just needed to decide which of the apple recipes I had in my back pocket were worthy enough.
Then it came to me. Apple Bars. Mmmmm.
Describing how Paisley Farm Apples Taste
These apples have no crazy ingredients you can even pronounce. They contain peeled sliced apples, water, sugar, cinnamon, salt and citric acid. Citric acid keeps the apples from browning. That's it.
I can best describe the texture like that of a canned pear. They are not too sweet, and perfectly cinnamon-y. I have a confession to make, I still have the juice in the jar in my fridge, because I am certain I will come up with something to use it in.
They weren't as soft as an apple pie filling, firmer in texture, and the only thing I did to them was I drained the liquid and tossed them in a bit of flour. They were perfection.
No peeling and coring the apples, and the bars baked quicker. Which meant we got to eat them faster! It's a win-win my friends!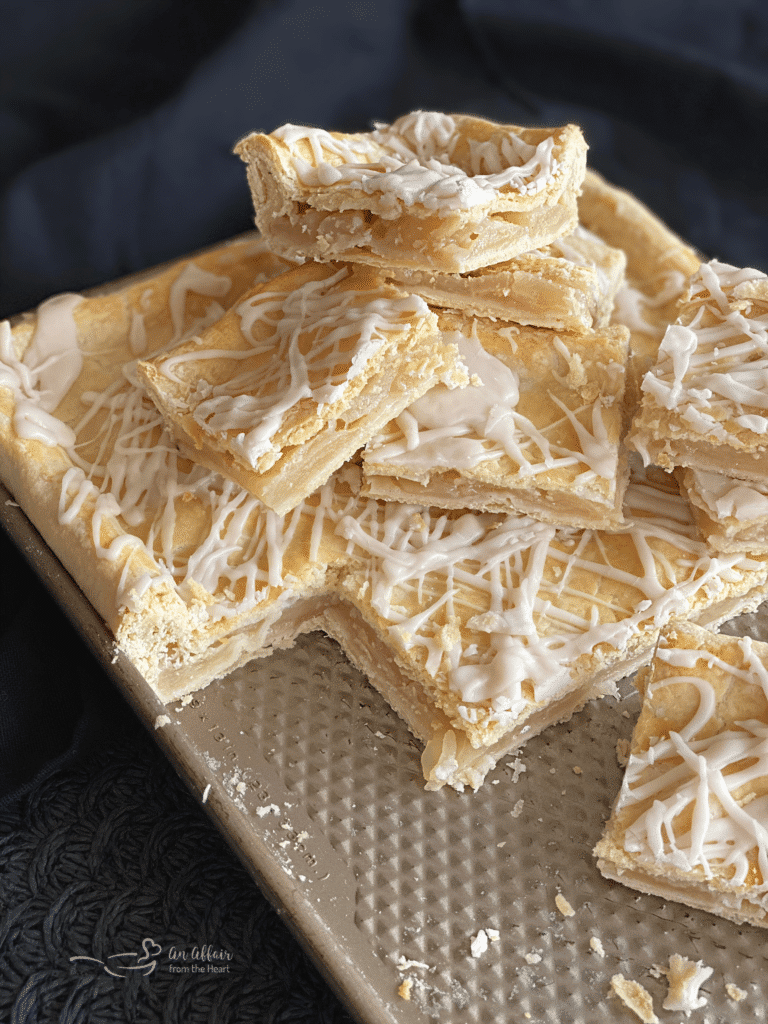 Crust for Homemade Apple Bars
So I gave myself a break on the apples, but I did make the crust from scratch. But, I need to come clean here. I have failed miserably at this crust before and I was a bit nervous. I mean I only had two jars of apples. What if I screwed them up?
So I called my Aunt Carol to "talk me off the ledge" as they say. She walked me through it and gave me the confidence I needed to try again.
The other times when I failed, my crust got too dry and crumbly. I was afraid to get it too wet, for fear it wouldn't roll out. This time, I used exactly what the recipe called for.
Aunt Carol mentioned that it's a lot easier to add in a little more flour than it is to get it right with more liquid once the dough is formed. Sometimes I need people to dumb things down for me. LOL
To make the crust you need these ingredients: flour, salt, sugar, shortening, egg and milk.
To make the glaze you'll need these ingredients: powdered sugar, milk and vanilla extract.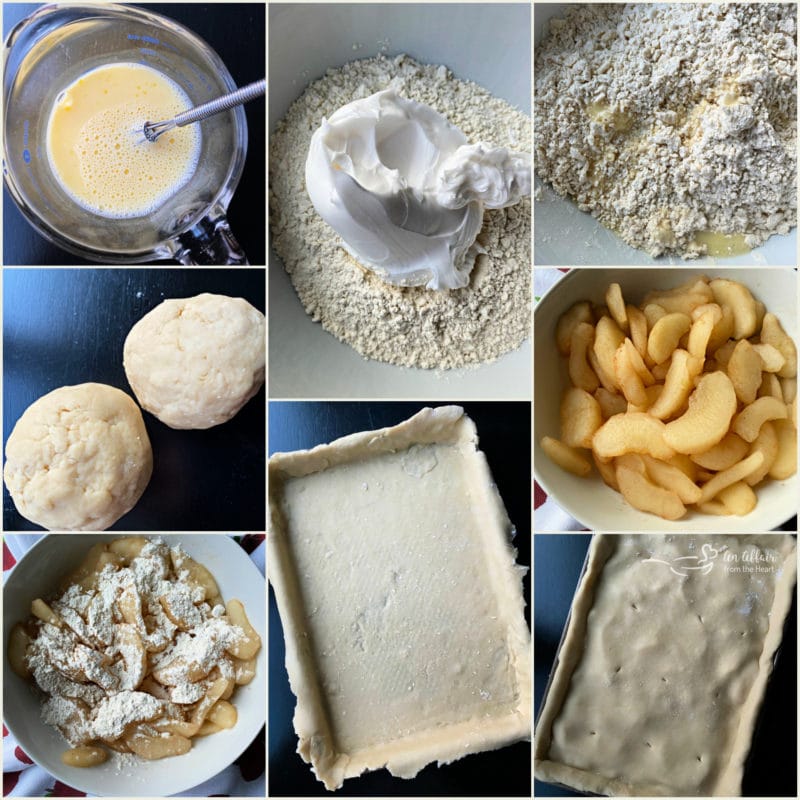 Begin by whisking together your egg yolk and milk. Then add your shortening to your flour and mix it with a pastry blender, or just your fingers until its incorporated.
Add in all of the liquid and mix to combine. Divide dough into two balls. Roll out one and press one into the bottom and up the sides of a 9×13 cookie sheet. (not a 9×13 baking pan)
Drain and toss apples with flour, and spread them evenly into the crust. Top with remaining crust, seal the edges and vent the top. Brush with egg white.
Bake. Cool slightly before glazing them with a mixture of milk, powdered sugar.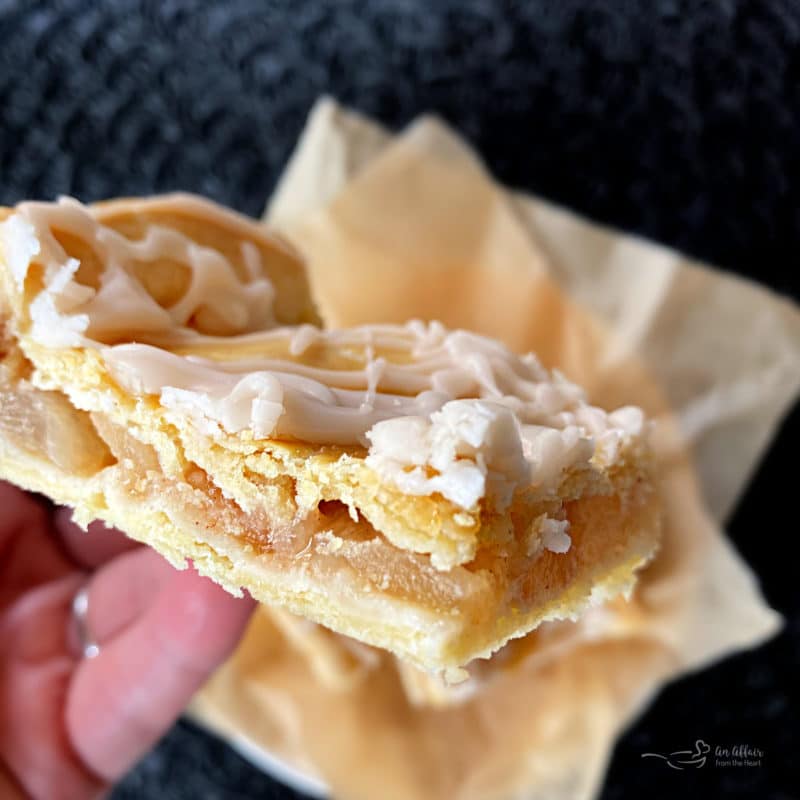 Just look at that. I mean … does it get any better than those cinnamon spiced apples and that flaky glazed crust? No. No it does not.
So now we need to get these apples into stores! Can you help me out?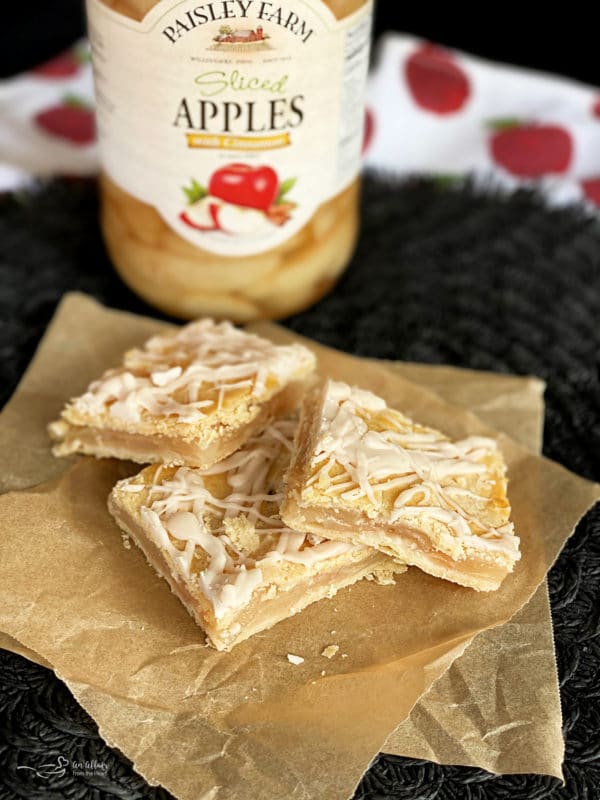 Where to purchase Paisley Farm Sliced Apples with Cinnamon
Right now these apples are available for a limited time seasonally at select Costco stores. As of now, they are in Canada, Arizona, San Diego, some areas of Colorado. If you want to get your hands on these, we need to ask for them!
Next time you are at your local Costco, or at your favorite grocery store, request them! The more times they hear it the better. Trust me, you want some.
Thank you from Paisley Farm and myself for helping us get the apples in all of the stores!
Paisley Farm Foods
Check out all of Paisley Farm's fabulous products by visiting their website, and be sure to follow along with them on their social medias for great recipes all year long: FaceBook, Instagram, Twitter, and Pinterest.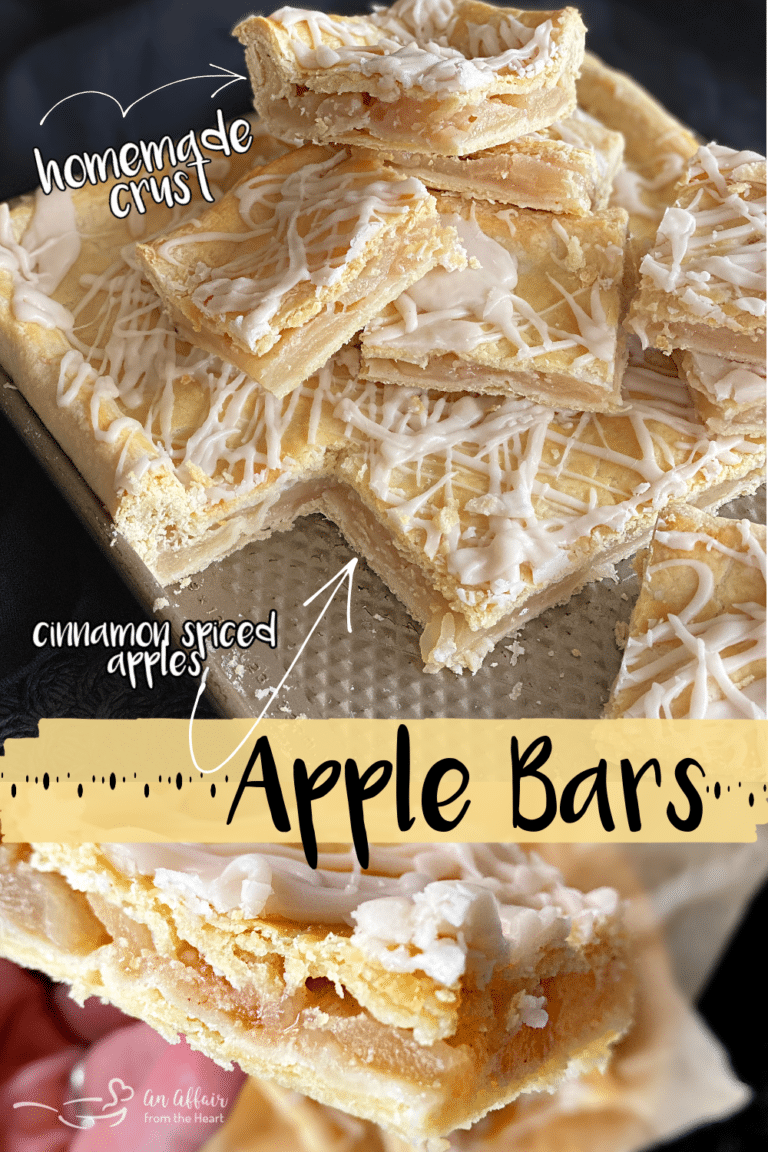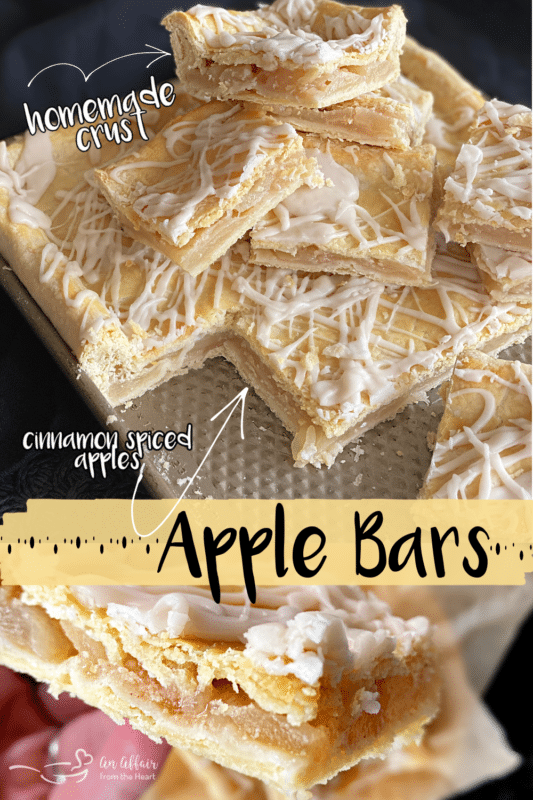 Love it? Pin it!
Don't forget where you saw this Apple Bar recipe! Pin it to your favorite Pinterest recipe board before you go!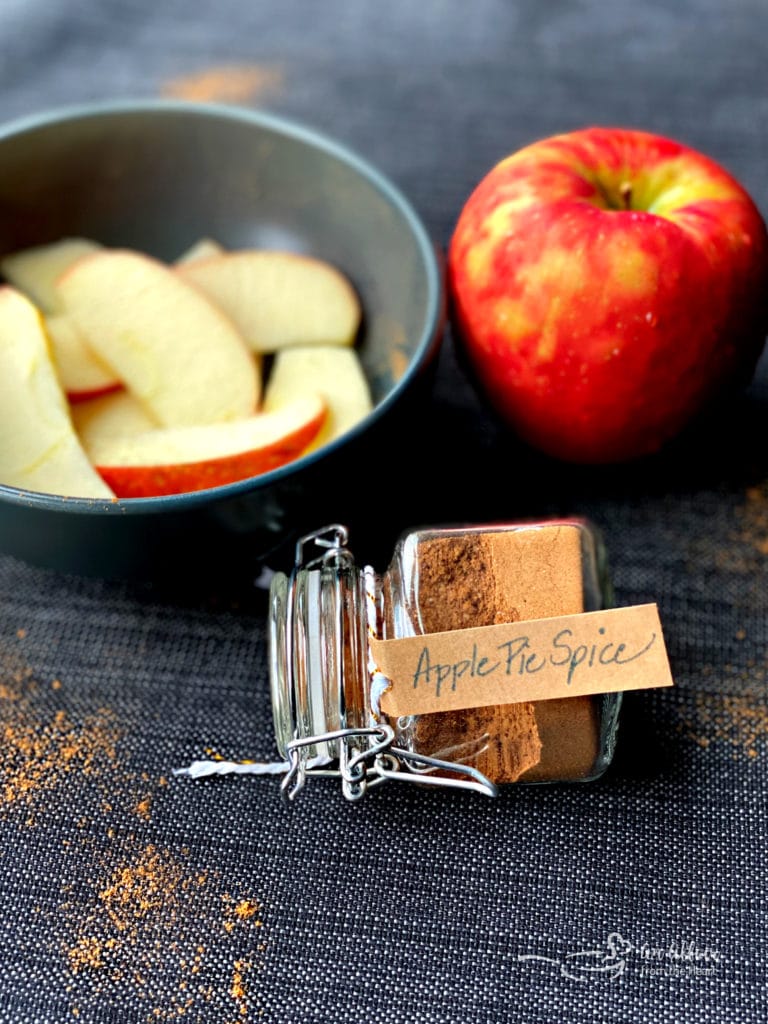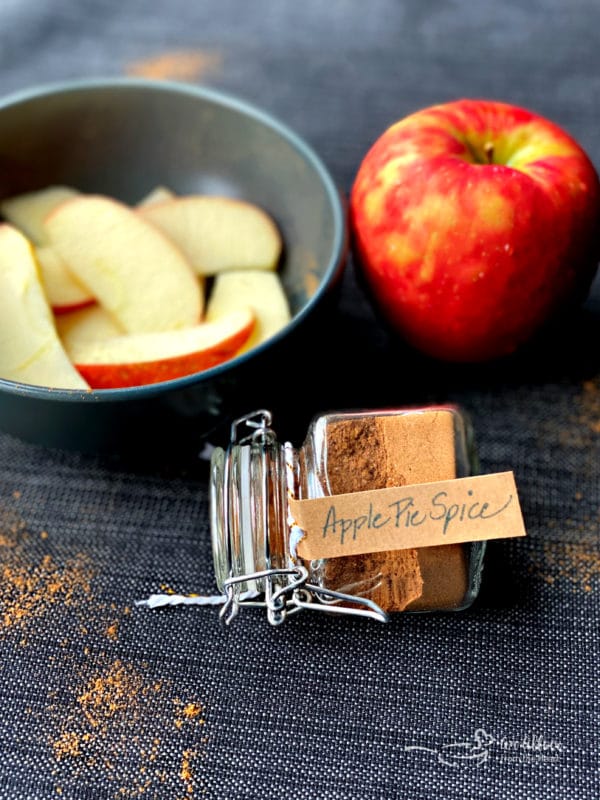 Apple Season Recipes
Apple season is my favorite season of all. Something about the aroma of apples and spices baking in the kitchen just gives me the warm fuzzies.
If you want to add any extra pizzaz to your apple recipes, I hope that you give my apple pie spice a try! The combination of spices in this homemade mix truly takes apple recipes to the next level.
While you're here I thought I would share some of my other apple recipes that Paisley Farm Apples would be awesome in!
More Apple Recipes: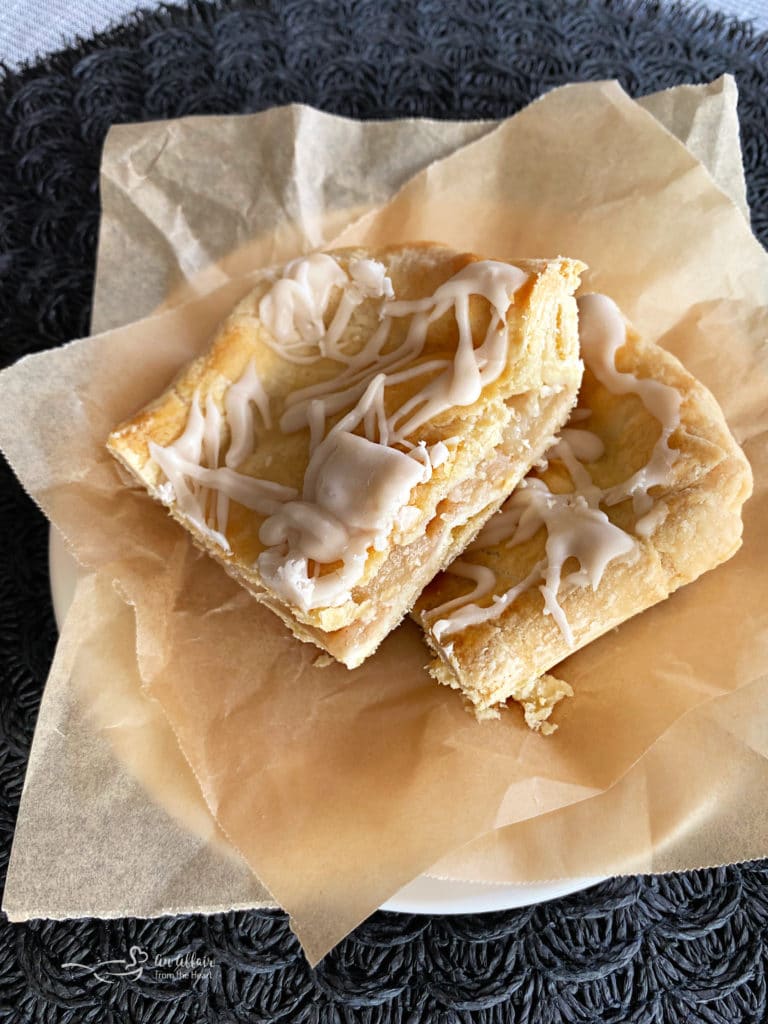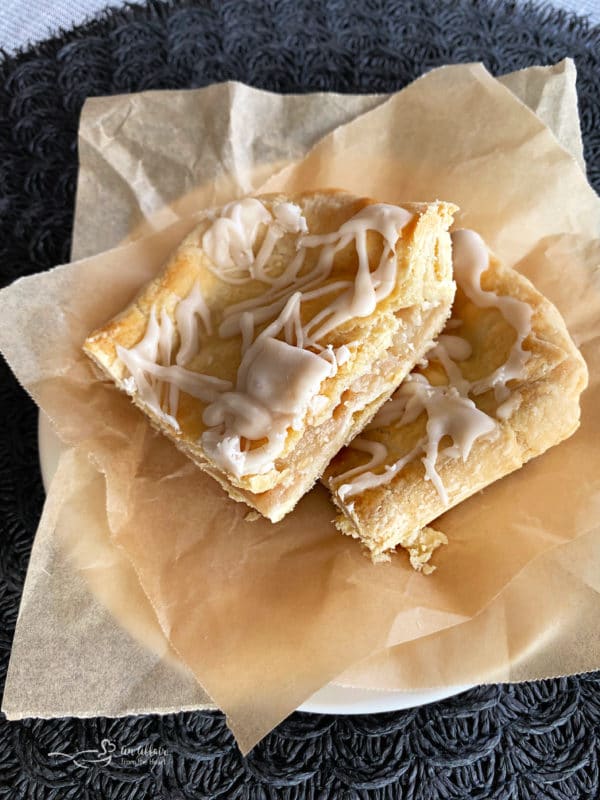 Let's get to this simple apple bar recipe!

Yield: 9x13
Apple Bars with Paisley Farm Cinnamon Apples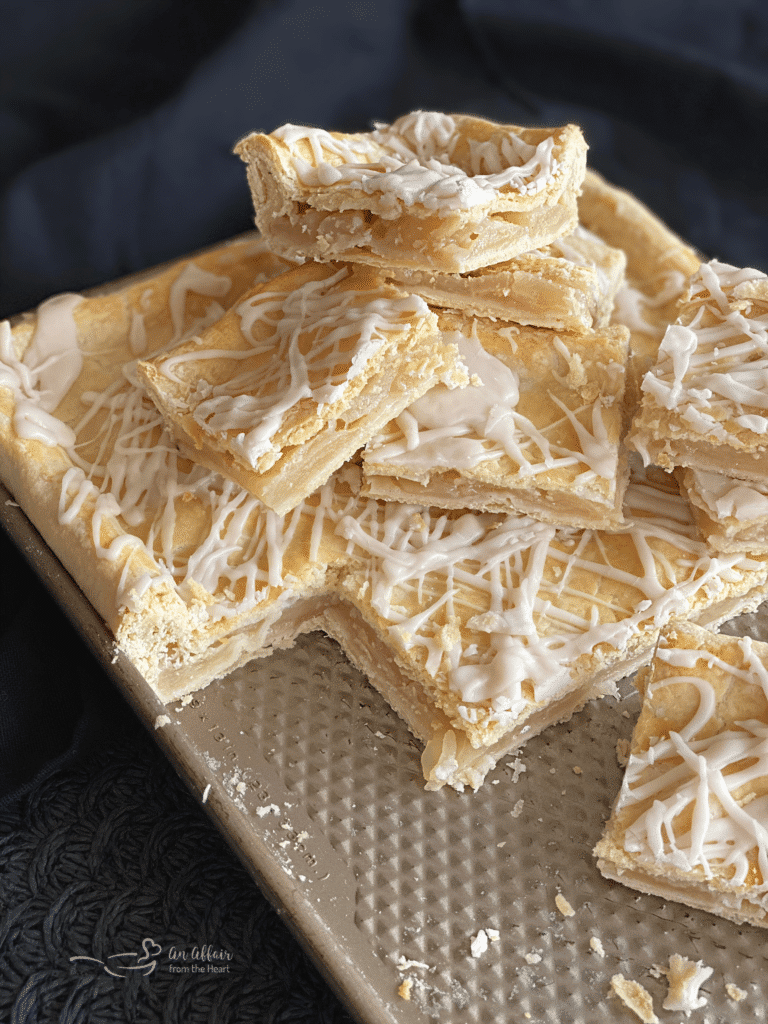 Apple Bars with a homemade flaky crust, made with Paisley Farm cinnamon apples, drizzled with glaze while they are still warm. One of my most favorite fall treats!
Ingredients
For the Bars
2 1/2 cups flour + 2Tablespoons
Pinch of Salt
1 Tablespoon sugar
1 cup shortening
1 egg, divided yolk/white
2/3 cup milk
For the Glaze
1 cup powdered sugar
1/2 teaspoon vanilla
1 Tablespoon milk
Instructions
Preheat oven to 300 degrees F.
In a bowl combine flour, sugar, salt and shortening with a pastry blender or your hands until it's all incorporated.
Add the egg yolk to a measuring cup, then add enough milk to make 2/3 cup. Whisk together.
Pour the egg/milk mixture into the flour mixture and combine with your hands. Dough will be a little sticky.
Make two equally sized balls of dough.
Flour your surface, and roll out one dough ball a little bigger than your 9x13 cookie sheet. Careflully lay it into the cookie sheet and press into the edges.
Drain Paisely Farm Apples, and toss with 2 Tablespoons flour until coated.
Lay the apples in an even layer into the bottom crust.
Roll out the top crust the same as the bottom, lay it on top of the apples. Seal and form your crust edges.
Poke a few holes to vent your crust, then whisk the egg white together with about a teaspoon of water. Brush the crust.
Bake for 30 minutes at 300 degrees. Turn oven up to 375 degrees and bake for 15 minutes longer, or until crust is golden brown.
Whisk together the powdered sugar, vanilla and milk to make glaze. After the bars have cooled slightly, but are still warm, drizzle glaze over the bars. Let set.
Cut into squares and enjoy!
Recommended Products
As an Amazon Associate and member of other affiliate programs, I earn from qualifying purchases.
Nutrition Information:
Yield:
20
Serving Size:
1
Amount Per Serving:
Calories:

189
Total Fat:

11g
Saturated Fat:

4g
Trans Fat:

0g
Unsaturated Fat:

6g
Cholesterol:

25mg
Sodium:

16mg
Carbohydrates:

20g
Fiber:

1g
Sugar:

7g
Protein:

2g
nutrition isn't guaranteed accurate.