Vanilla Caramel Swirl Ice Cream — #ComfortsFromHome
As an Amazon Associate and member of other affiliate programs, I earn from qualifying purchases.
Creamy, no-churn, homemade ice cream that's only 4 ingredients.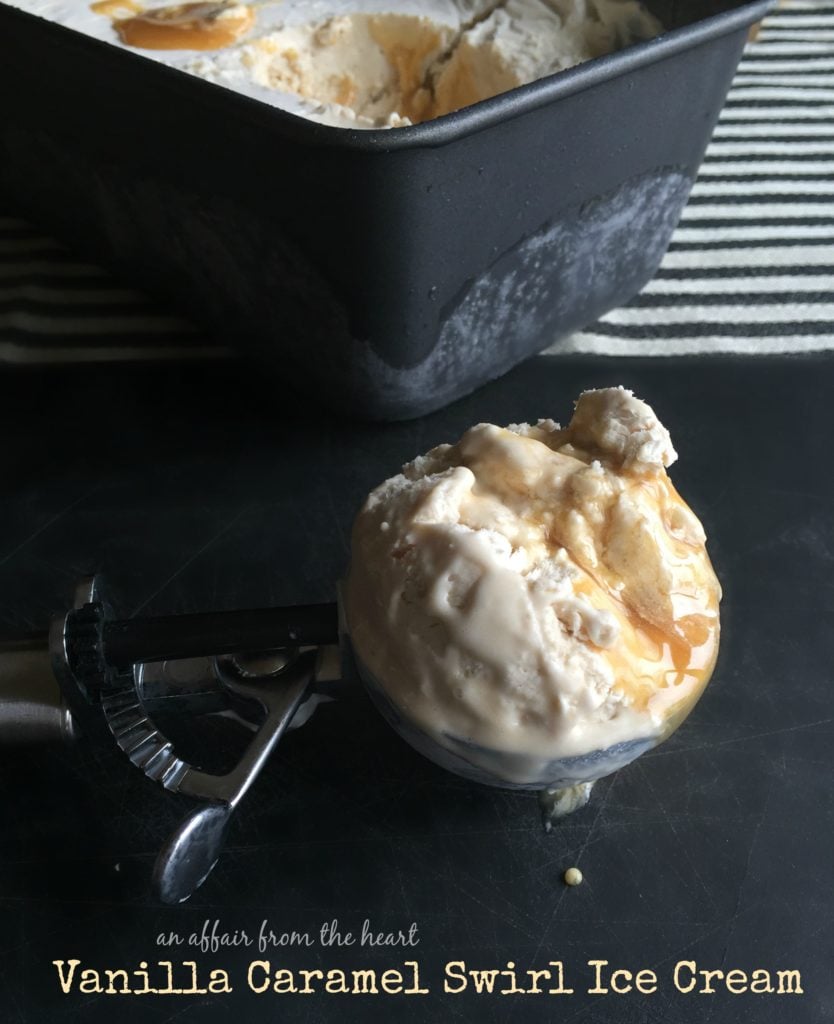 Happy Veteran's Day!
The month of November is about giving thanks. When we sit around the dinner table with our loved ones on Thanksgiving, we pause and give thanks for the things that we have. I am asking that today we all pause and give thanks to the people who have fought for the things that we have. Our Veterans.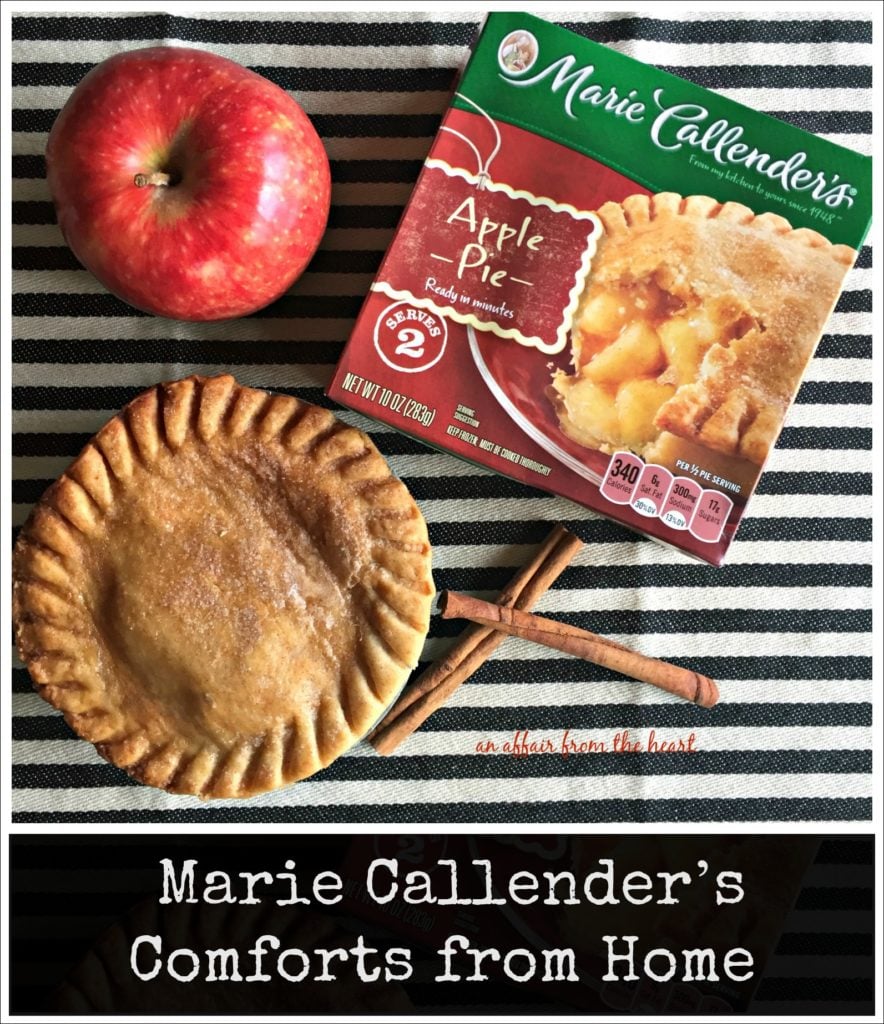 I am privileged to be able to share a wonder movement from Marie Callender's with you, called "Comforts from Home." We have all heard of Marie Callender's. They are known for creating homemade meals and desserts made with high-quality ingredients and signature special touches that your family can slow down and savor together. This fall, Marie Callender's announced the return of the Comforts from Home Project, a partnership with the United Service Organizations (USO) that's dedicated to bringing the heartwarming feelings, flavors, and favorites of home to those who miss it most, those of our loved ones in the U.S. Military. The program ensures that our troops have a place to celebrate every holiday, bringing the comforts of home that can often be taken for granted, such as seasonal meals, company, entertainment and a chance to relax away from the stress of active service. Last year, with consumers' overwhelming support, Marie Callender's brought care packages to a very deserving group of servicemen and women stationed overseas through a $250,000 donation to the USO2GO program.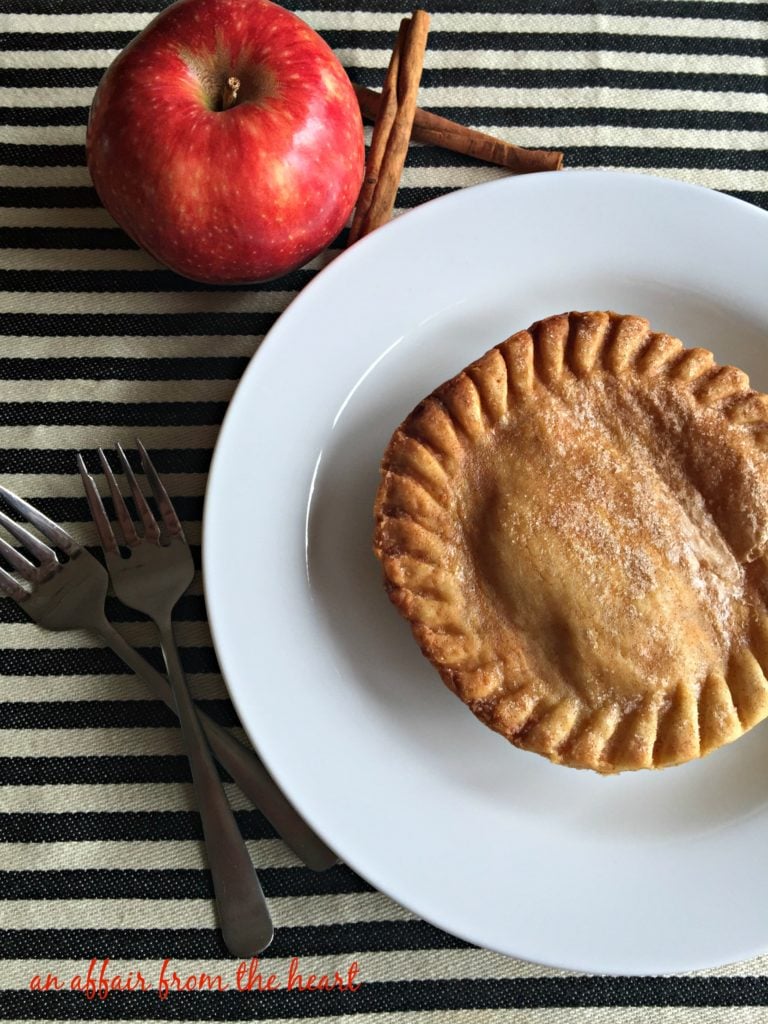 How can YOU participate? Follow this link to find participating products, and how to upload the product code. So easy!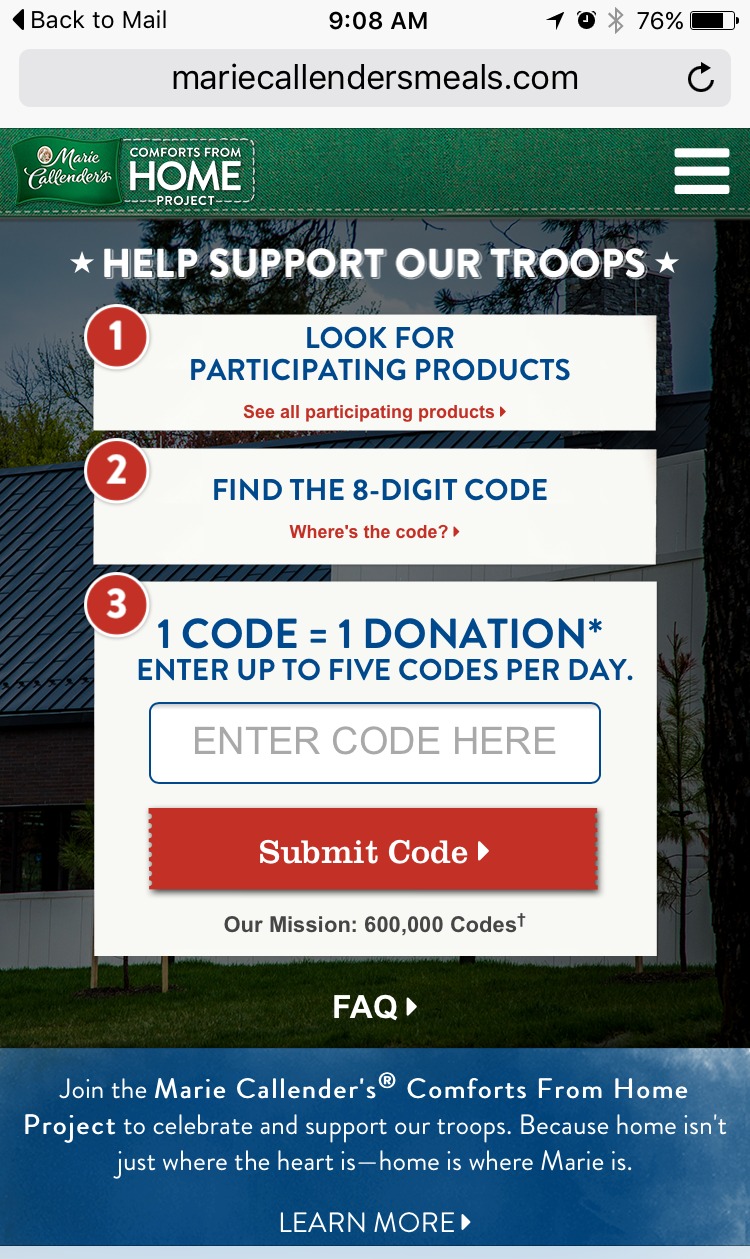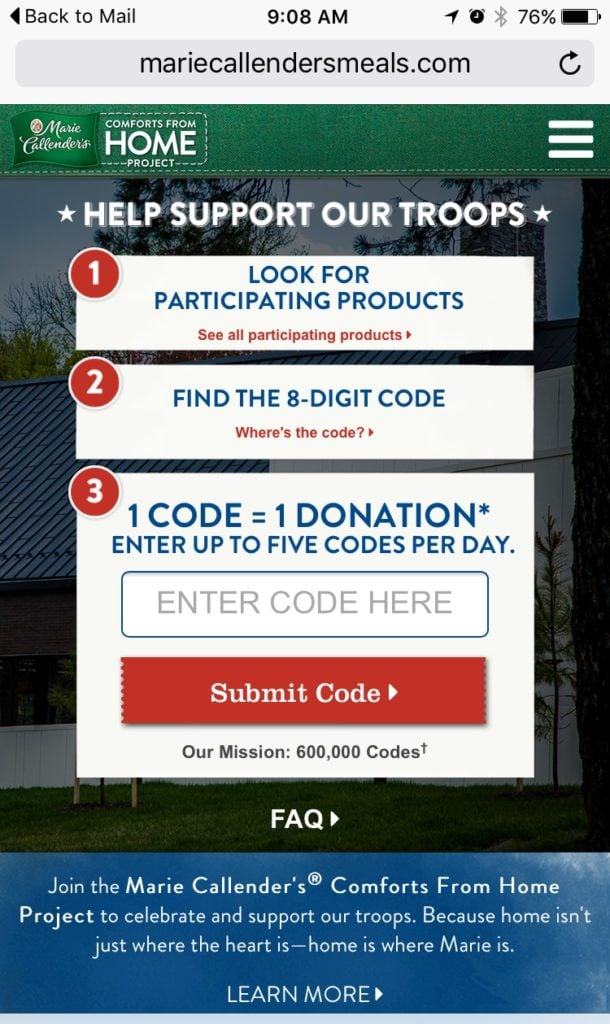 From September 1, 2015 through January 29, 2016, consumers can help give to the USO Operation Celebration program by entering the on-pack code from one of the more than 51 million specially-marked Marie Callender's frozen meals or desserts at . Each code entered online equals a $0.50 donation to the USO. Join Marie Callender's in helping to bring a little bit of home sweet home to our U.S. servicemen and women overseas. Want to see which products qualify? Click here.
For every entry by 1/29/2016 of an 8-digit code found on participating products, Marie Callender's will donate $.50 to the USO Operation Celebration program. Guaranteed minimum donation: $100,000. Maximum donation: $300,000. Limit 5 code entries per person/computer each day. Valid in U.S. Only.
I thought I would share with you, so me of the important Veteran's in my life. Here is a short video clip:
To share the Comforts From Home campaign with you, I was asked to chose one of the meals or desserts from the participating products.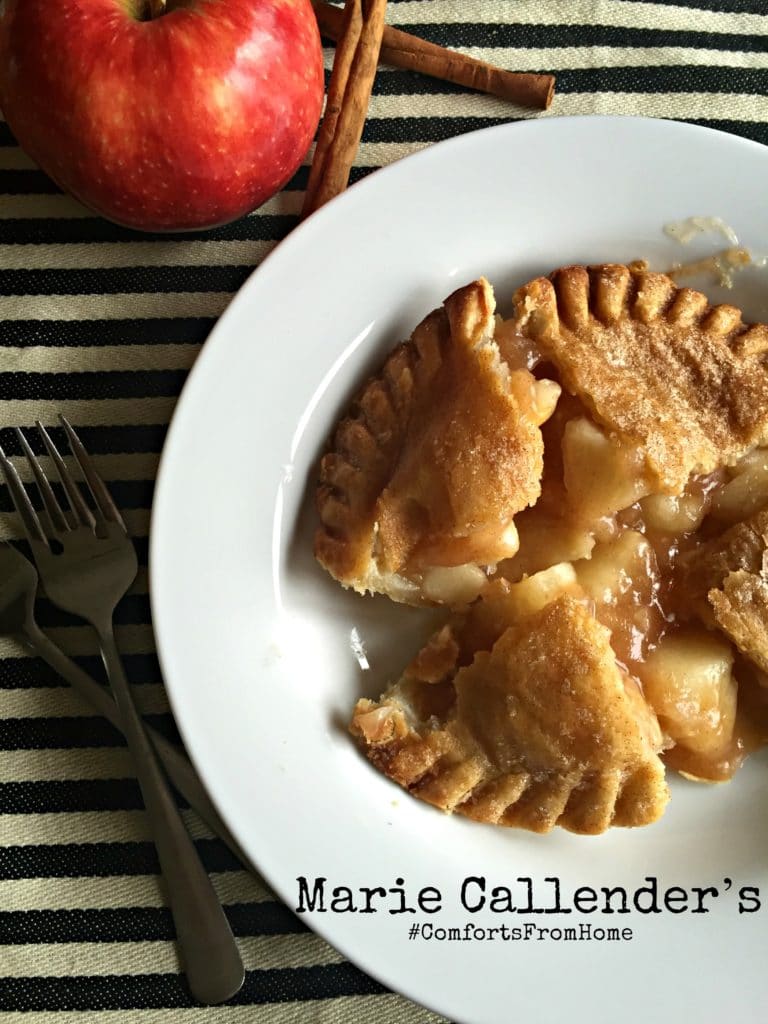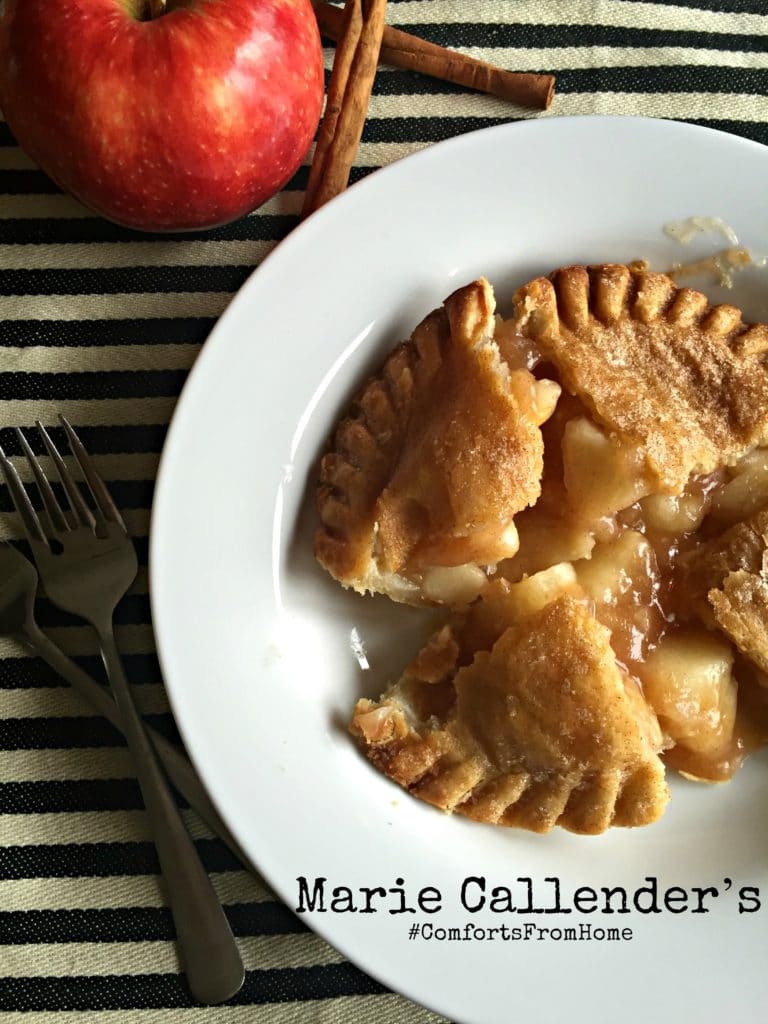 I chose the small apple pie. I mean what dessert is more American than APPLE PIE?! These small pies are a perfect dessert for two.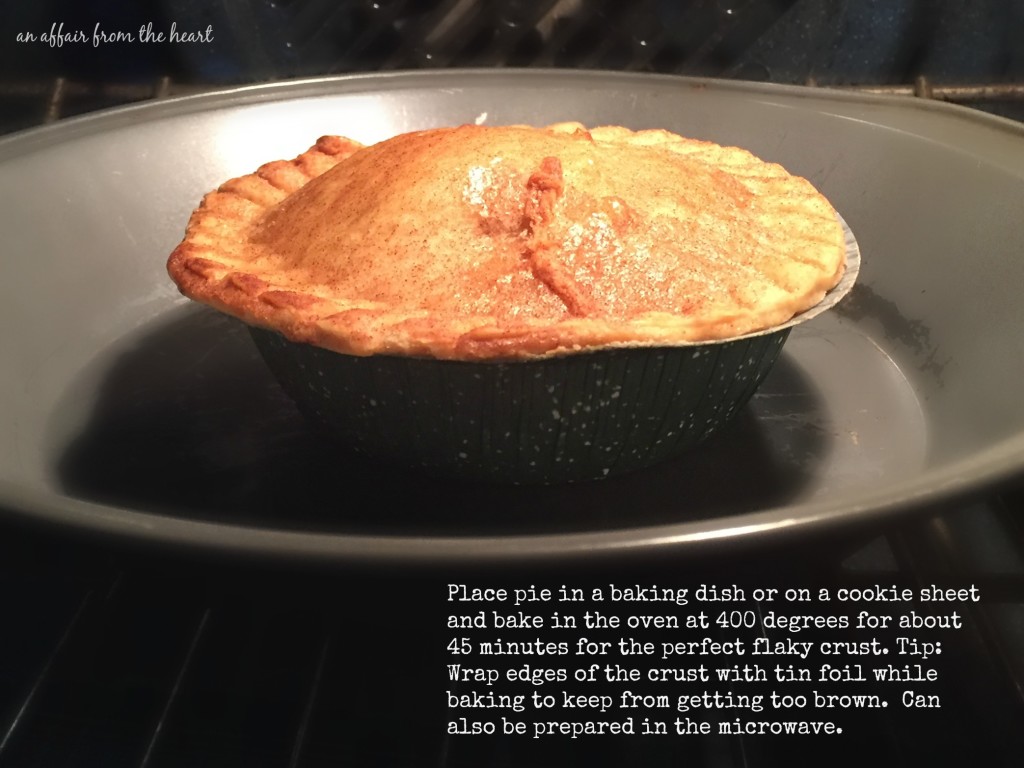 Although you can cook them in the microwave, I chose to follow the baking instructions on the box. Easy and delicious.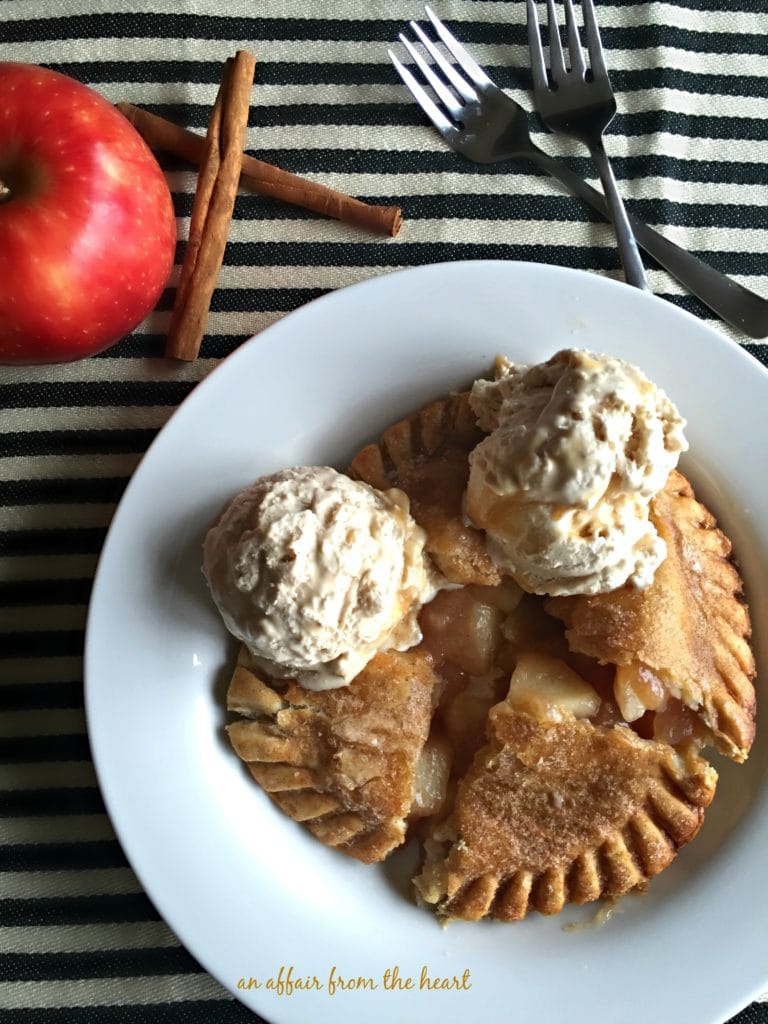 I topped the warm pie with two scoops of Vanilla Caramel Swirl Ice Cream. That creamy ice cream on that warm cinnamon-y apple pie, was the perfect dessert for my honey and me.
Aside from being so tasty, the best part about this ice cream? FOUR INGREDIENTS and it's NO CHURN!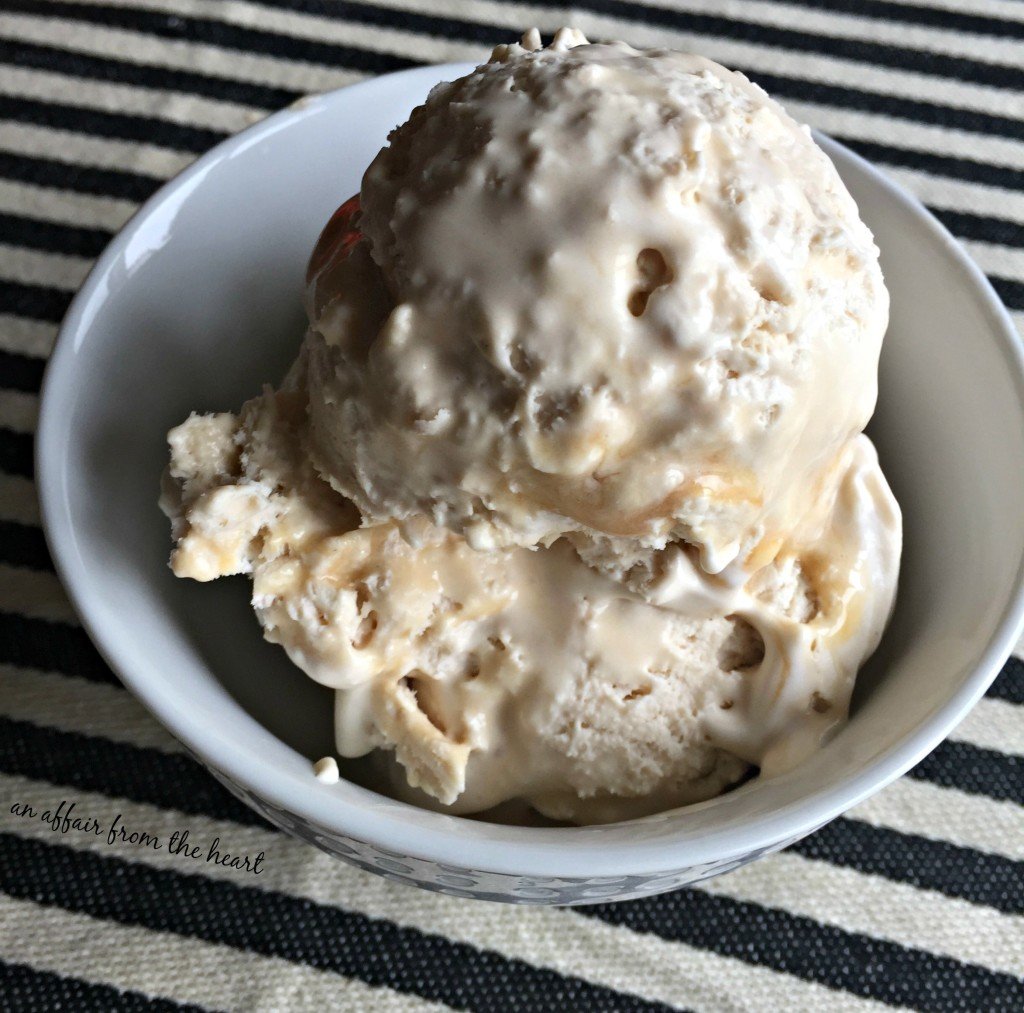 —
Yield: 1
Vanilla Caramel Swirl Ice Cream -- #ComfortsFromHome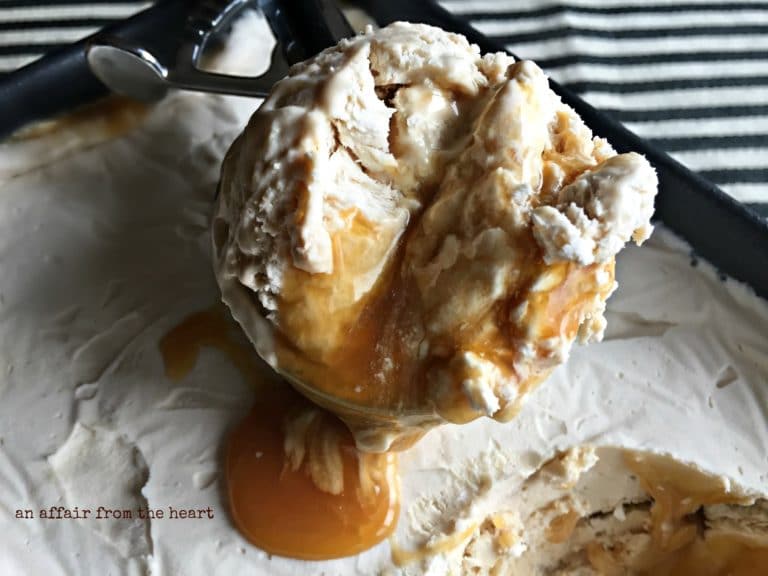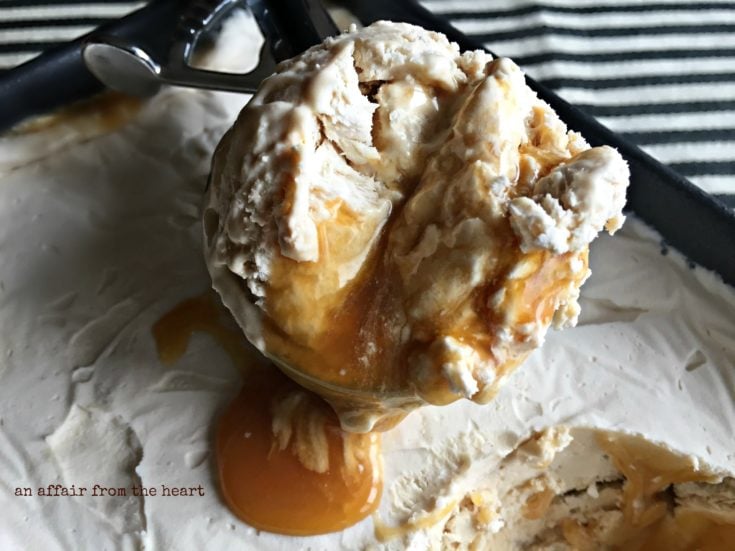 Creamy, no-churn, homemade ice cream that's only 4 ingredients.
Ingredients
Instructions
Pour sweetened condensed milk into a medium sized bowl.
In your mixer, pour cold whipping cream and vanilla - using the whisk attachment, beat until stiff peaks form. About 3 minutes. (image #!)
Take a large scoop of the whipped cream and slowly stir into the sweetened condensed milk to lighten it up. (image #3) Add remaining whipped cream stirring slowly.
Consistency will be smooth with a few bumps. Don't mix too long or you will remove the air from the mixture.
Spread almost half of the mixture into a loaf pan, top with half of the caramel syrup, (image #4) add almost all of the rest of the mixture, reserving a small about, spread over caramel, top with remaining caramel, then the remaining cream mixture. Take a butter knife and "cut" through the mixture both directions to swirl the caramel throughout. (image #5)
Cover with plastic wrap, making sure that it lays directly on top of the cream, and freeze for 24 hours. (image #6)
Scoop and enjoy! Eat within two weeks.
Nutrition Information:
Yield:
1
Serving Size:
1
Amount Per Serving:
Calories:

2120
Total Fat:

175g
Saturated Fat:

112g
Trans Fat:

6g
Unsaturated Fat:

52g
Cholesterol:

551mg
Sodium:

737mg
Carbohydrates:

128g
Fiber:

0g
Sugar:

129g
Protein:

19g
Nutrition isn't always accurate.
—
I was selected for this opportunity as a member of Clever Girls and the content and opinions expressed here are all my own.