Slow Cooker Buffalo Pulled Pork with Celery Slaw
As an Amazon Associate and member of other affiliate programs, I earn from qualifying purchases.
Are you a fan of pulled pork sandwiches? How about hot wings? Then you are going to fall in love with these Buffalo Pulled Pork Sandwiches! A very "hands-off" recipe, made in the slow cooker, served on hard rolls, topped with the most incredible celery slaw to give them the full effect. Perfect for tailgating, watch parties, pot lucks and even just a weeknight dinner.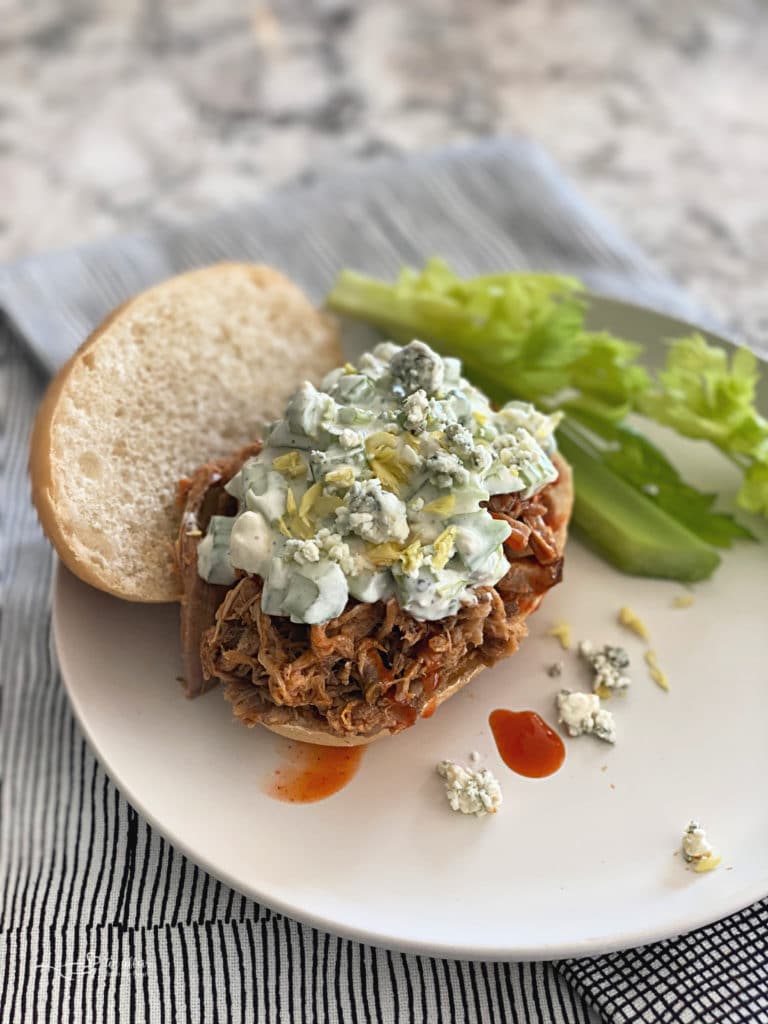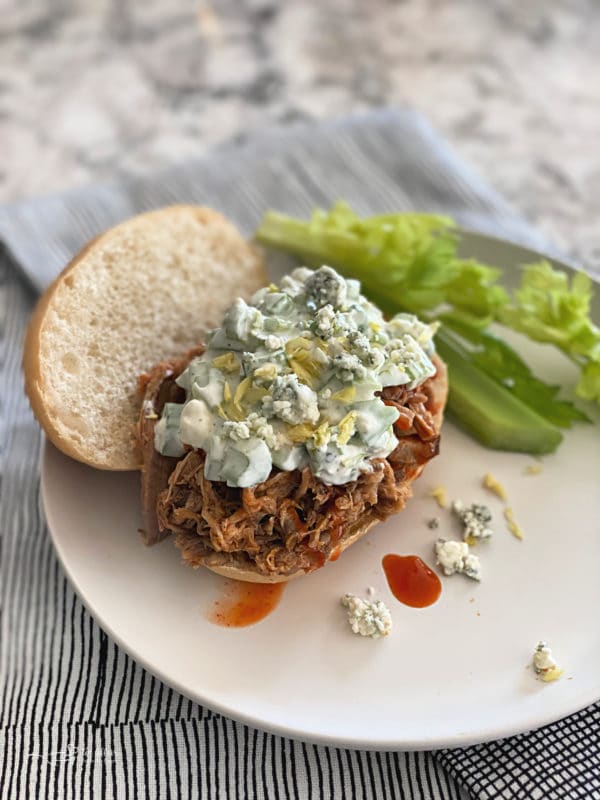 Slow Cooker Buffalo Pulled Pork Sandwiches for Tailgating
Typically by now, we are in the thick of football and tailgating season here in Nebraska. We go to all of the home games, and for many of them cook quite a spread before at our tailgates. Even the away games, you'll find us hunkered in front of the TV enjoying something tasty.
But like everything else, 2020 had different plans for tailgating, too. Our team will play their first game on the 24th of this month. So, to make the whole thing even more worth the wait, I had to come up with a menu that would knock their socks off! Even if we are only pretending to be tailgating live at the stadium.
That's where the idea of these buffalo pulled pork sandwiches was born. They combine two of my favorite game day foods, and they are made in the slow cooker so I can enjoy the festivities and not be stuck in the kitchen. It's a #winning situation, my friends.
This recipe is sponsored by Iowa Pork, my opinions and love of pork, and my lifelong support of farmers is my own.
SOME OF THE ITEMS BELOW CONTAIN AFFILIATE LINKS; I AM A PARTICIPANT IN THE AMAZON SERVICES LLC ASSOCIATES PROGRAM, AN AFFILIATE ADVERTISING PROGRAM DESIGNED TO PROVIDE A MEANS FOR US TO EARN FEES BY LINKING TO AMAZON.COM AND AFFILIATED SITES. I AM ALSO AN AFFILIATE FOR OTHER BRANDS. HOWEVER, I ONLY PROMOTE THINGS THAT I LOVE AND THINK YOU WILL LOVE, TOO. FOR MY ENTIRE DISCLOSURE POLICY PLEASE

CLICK HERE

.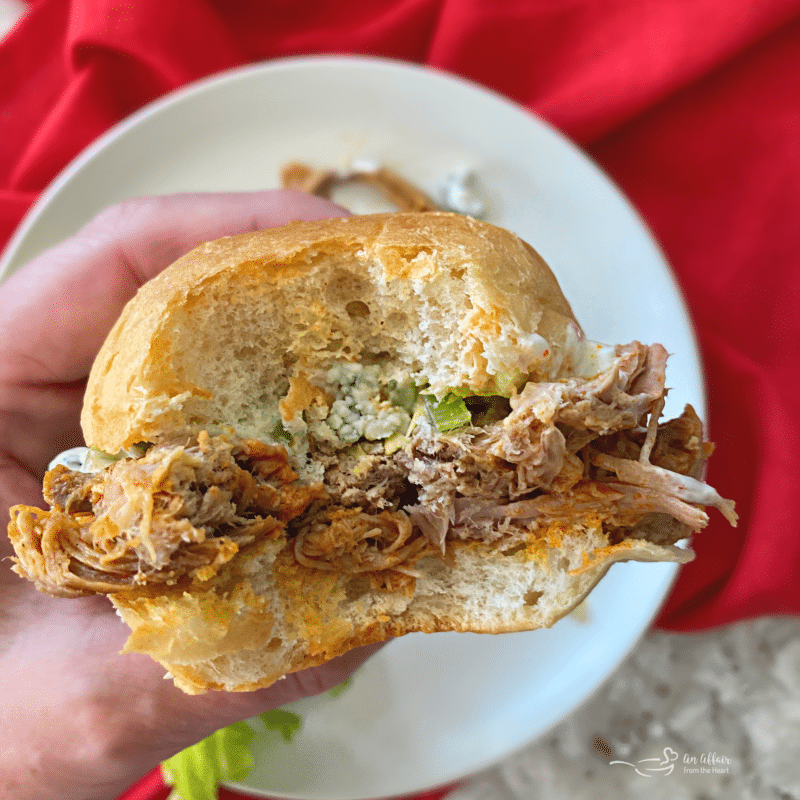 Buffalo Pulled Pork Sandwiches – Too Spicy?
When it comes to spice, and I am talking heat here, my family is a bit divided. Actually more like divided right down the middle. Some of us can take the heat, and others, well, they tend to like things a little more on the milder side. These buffalo pork sandwiches can be catered to both groups easily, just by the hot sauce that you choose, and how much you use.
Anytime I make a recipe with buffalo wing sauce I purchase the regular, never the hot. I use a little less in the recipe itself, and always put it on the table for those who like the spice to be able to add it to their own portion.
What is the best cut of pork for pulling?
My first choice is always a Pork Butt, also referred to as a Boston Butt. It's what I have always used, whether I am preparing it on the smoker, in the oven, or in my slow cooker.
I have learned recently that the appearance of pork butts can vary. Some are rounder, and more dense looking, some will have a "flatter" look to them. Cuts can depend on the bone structure/muscle structure of the hog. Some pork butts are bone-in and some are boneless. No matter the appearance, you can't go wrong with a pork butt for pulled pork!
But that doesn't mean that it's the only choice you have. Cuts like a pork shoulder or a picnic roast will also work, and if you use pork tenderloin for pulled pork, you will have a more lean meat to work with. If you tend to like that leaner white meat of pork, this recipe can be easily adapted to make a buffalo pork tenderloin, too.
When pulling pork, it's best to do it while the pork is still warm. If the meat is allowed to get cold, slowly warm it up again before using meat claws or two large forks to shred the meat.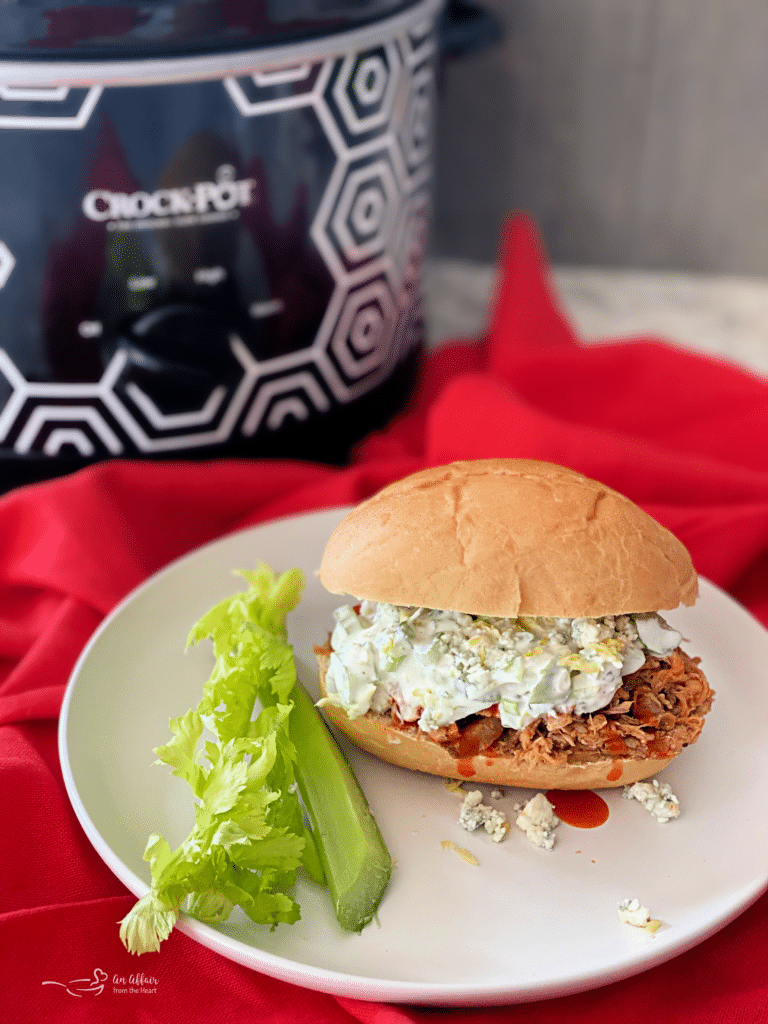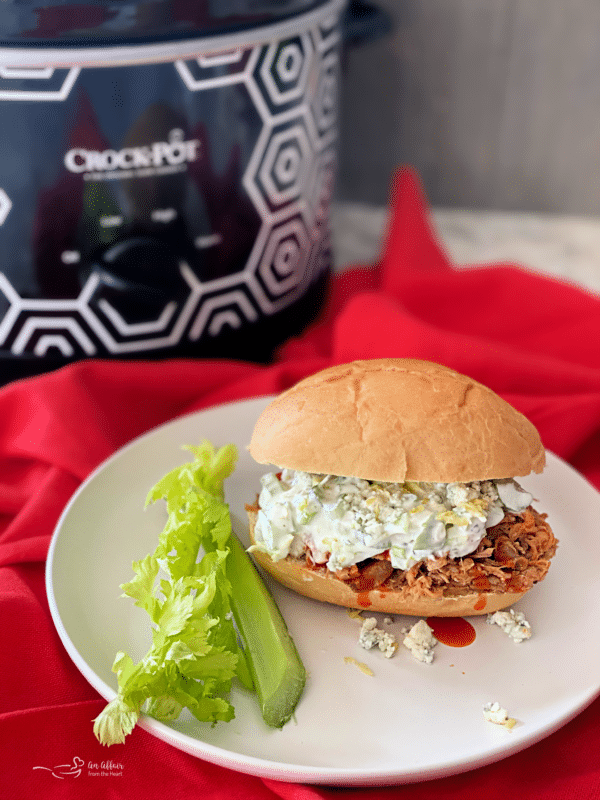 Tips and Tricks for Moist, Never Dry, Pulled Pork Every Time
Now, don't get me wrong, we love our Traeger electric grill and smoker, and I have achieved some beautiful, moist pork butts from it. But I absolutely love my crockpot when it comes to preparing a pulled pork recipe like this that will be used for sandwiches, and also needs to be kept warm until we are ready to eat. You can't beat the versatility of the slow cooker.
One of the things that you need to know not to do when making a pork butt, is do not trim off the fat before you cook it. That fat will provide moisture and flavor while it cooks, and can be removed after its fully cooked.
Secondly, no matter what vessel you use to prepare your pulled pork, cooking it low and slow is the only way to go. This is not a meal you can or want to rush, friends. You're looking at 6-8 hours in most cases to get that moist fall apart meat that we all desire. Rushing the process will result in tough, dry meat.
Add some liquid to it while it cooks. I'm not saying to submerge it and boil it. I am just saying that a little bit of liquid in the bottom of that covered slow cooker or pan will help to keep the pork butt moist and tender, never dry.
Reheating Pulled Pork
So you've made a beautiful meal, don't take a chance on ruining the leftovers by reheating them wrong. Reheating pulled pork is much like making it – low and slow is the key here, too.
Add leftover liquid to the pork when heating it. If there isn't any reserved liquid from the original meal, adding something like apple juice, or in the case of this buffalo pulled pork, a mixture of water and buffalo wing sauce will work nicely, too.
In your slow cooker, depending on how much you have, it'll take anywhere from 2-4 hours on low.
The same goes for the stovetop, microwave and oven. Low heat and added liquid will help so that those leftovers aren't dry.
How to Prepare Slow Cooker Buffalo Pulled Pork Sandwiches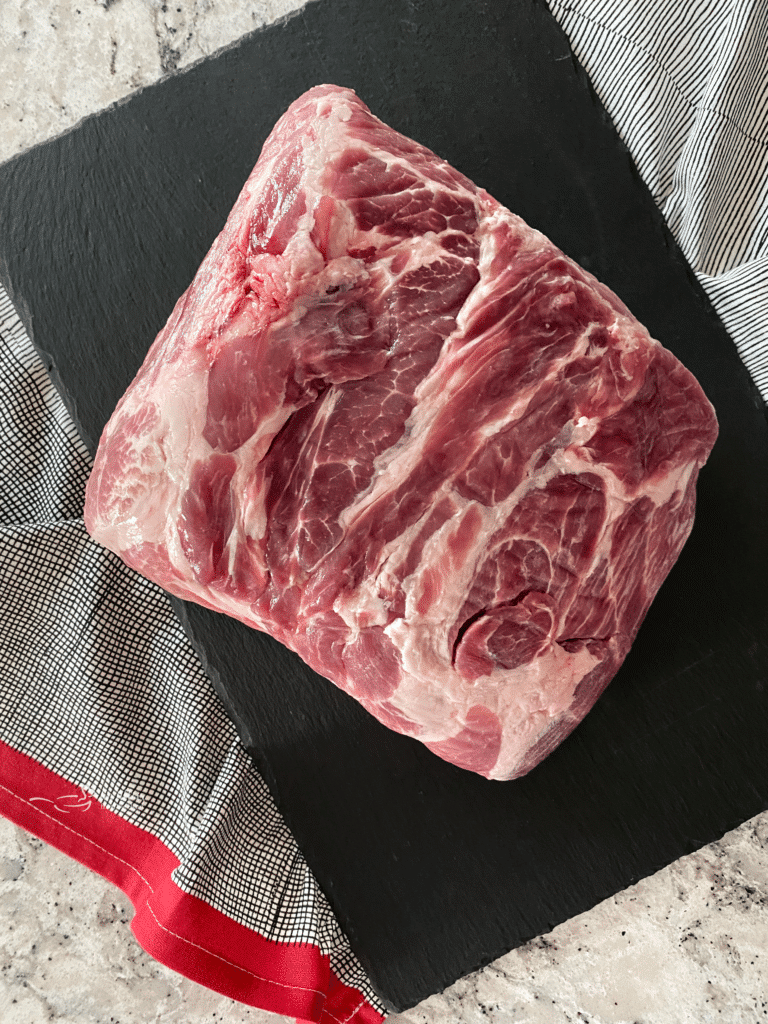 Begin by rinsing your pork butt in cool water, and patting it dry with some paper towels.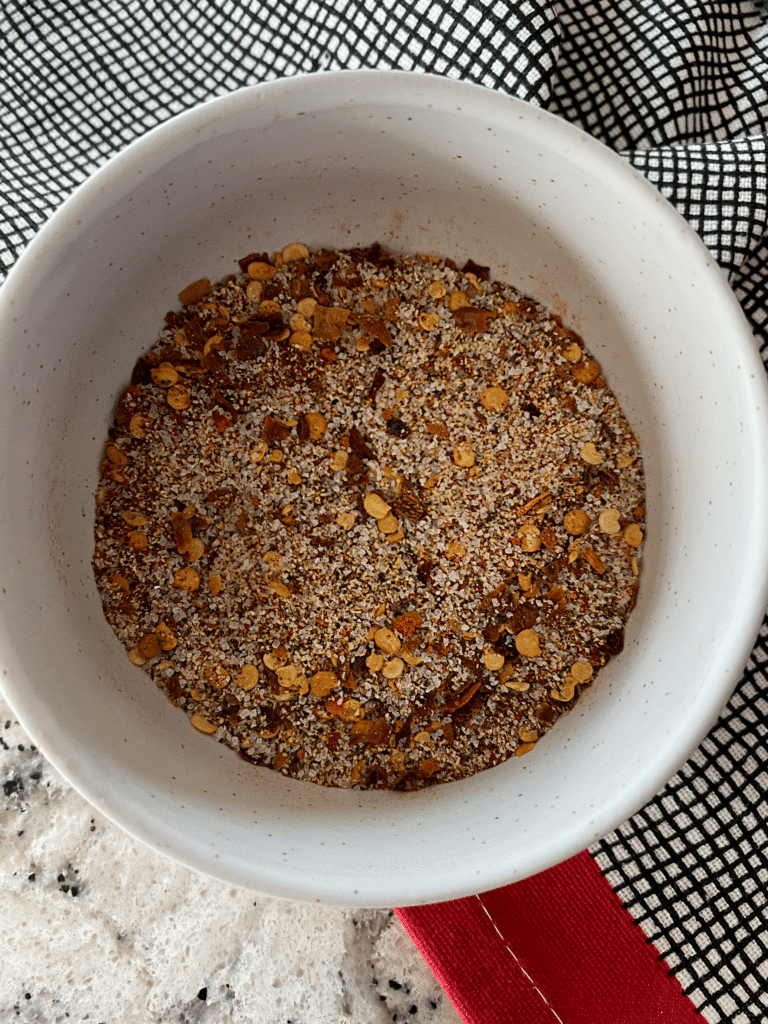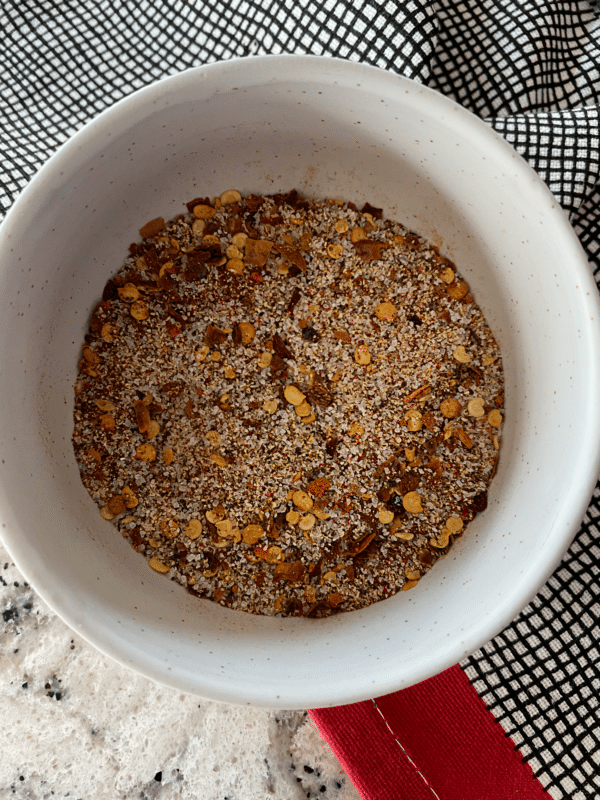 I made a dry rub recipe that has the same flavor compound as buffalo sauce does. It contains paprika, black pepper, cayenne pepper, red pepper flakes, garlic powder and sea salt.
Sprinkle it all over your Boston butt and rub it in.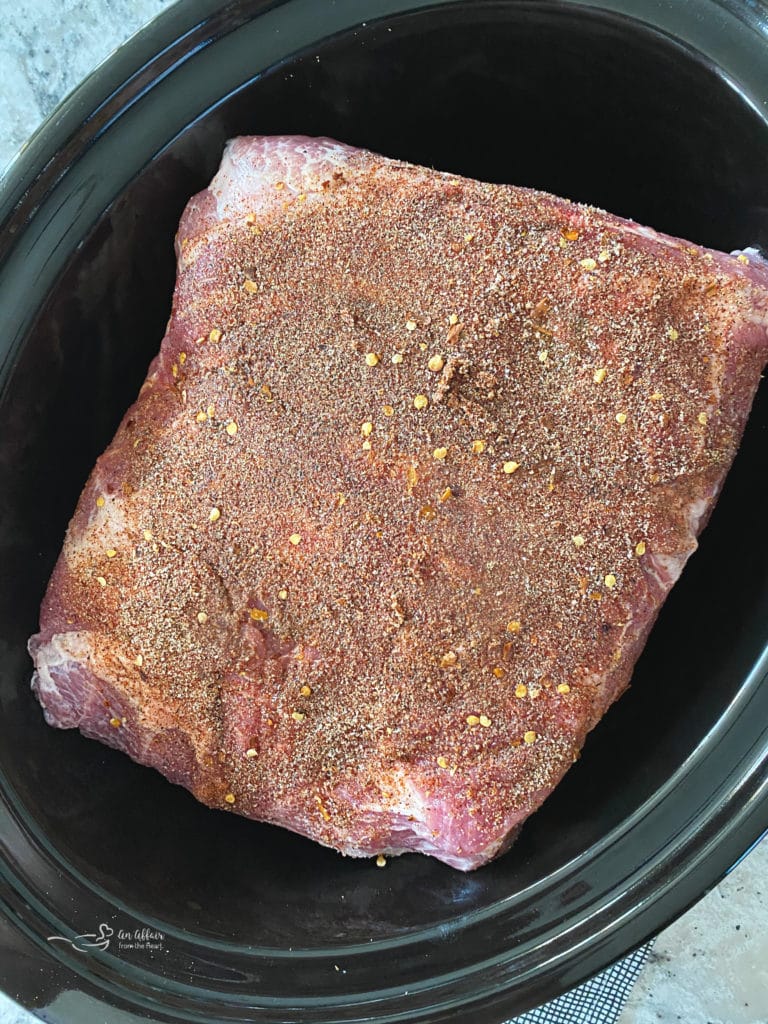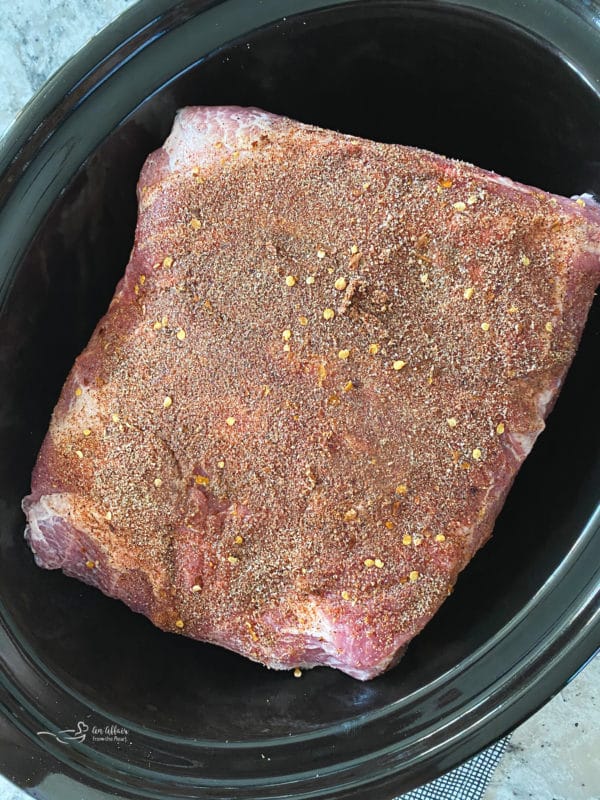 Place it in the slow cooker. Add in water and buffalo sauce and cover. Slow cook for 8 hours. I did flip the roast over about halfway through, and though it's not completely necessary, I think it does help to retain moisture.
I actually cooked mine overnight – my kitchen smelled amazing when I woke up!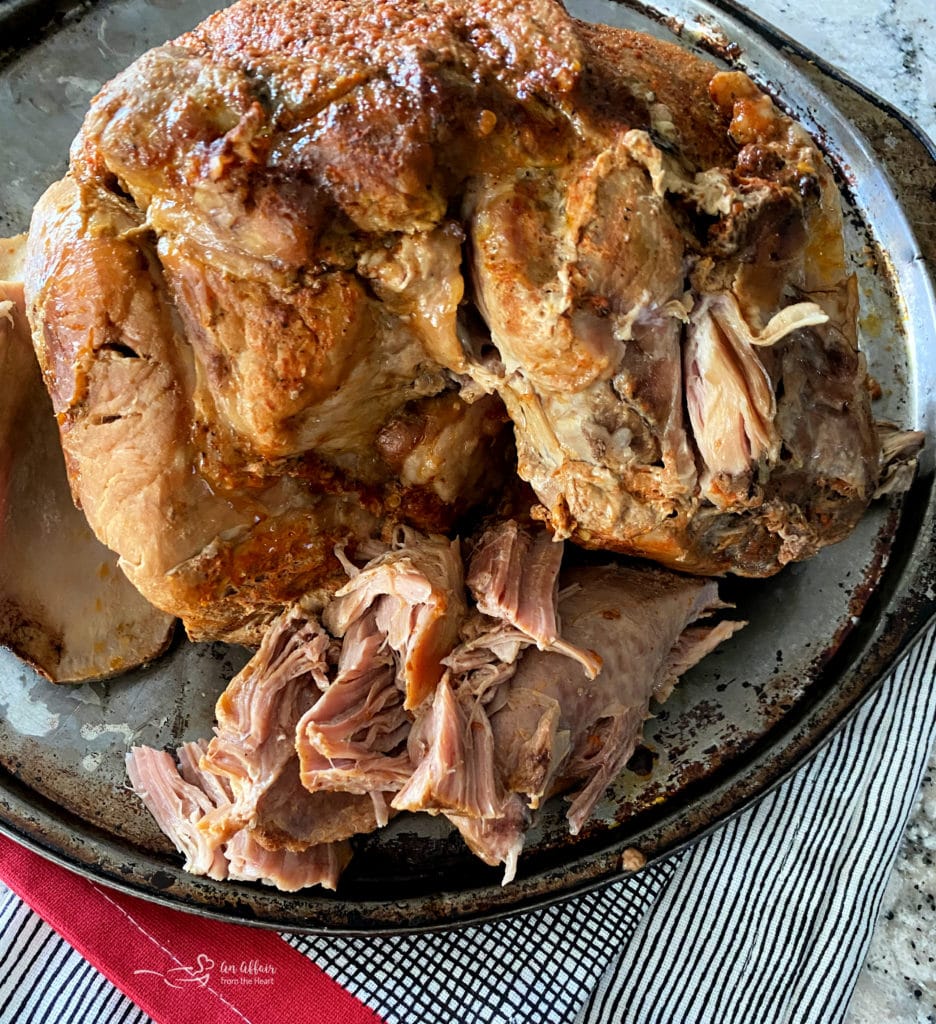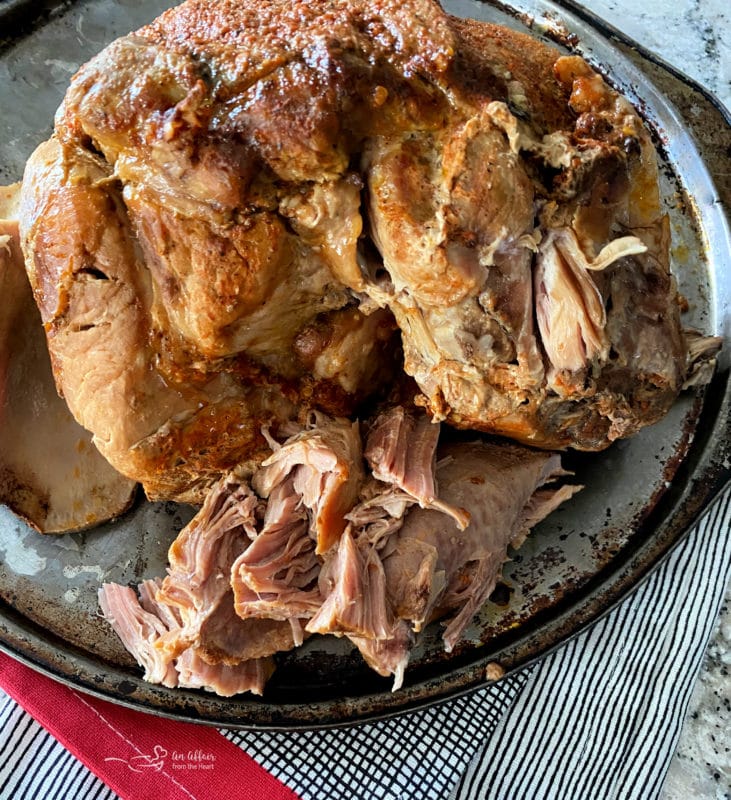 It was literally falling apart when I removed it. Let it sit for a little bit before you remove the fat and shred the meat.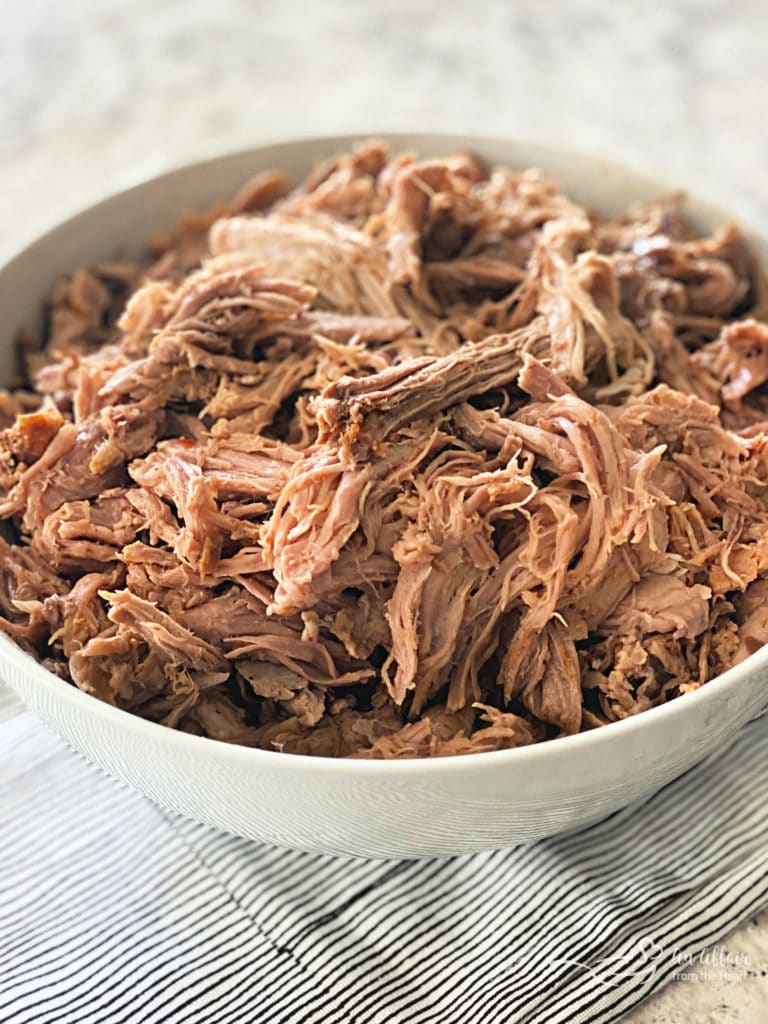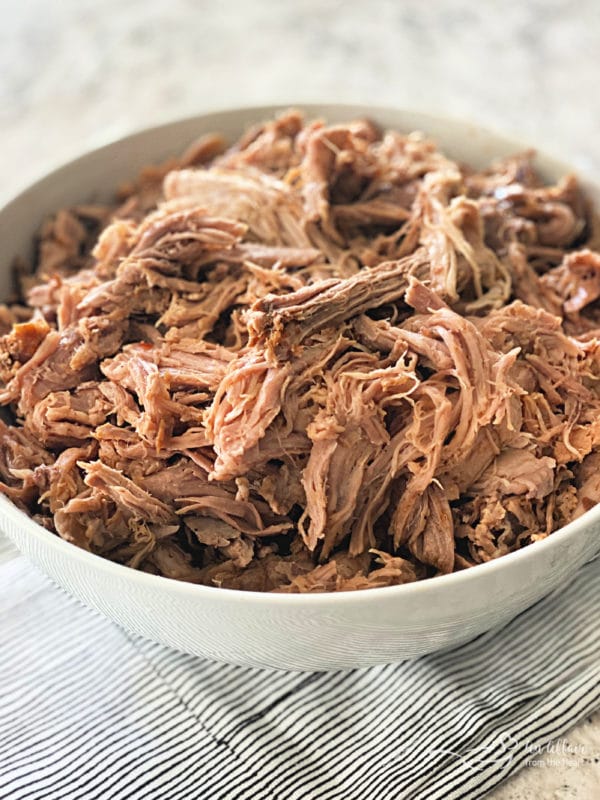 So good! I have meat claws that I use for shredding sometimes, but typically I am more likely to just grab a couple of big forks.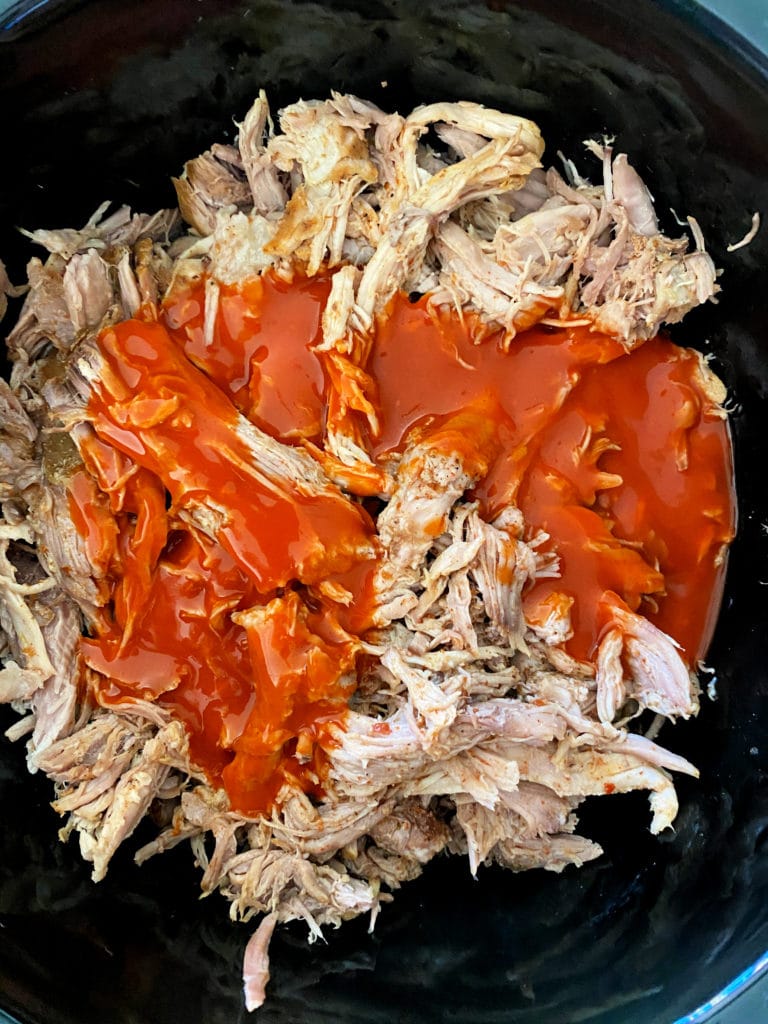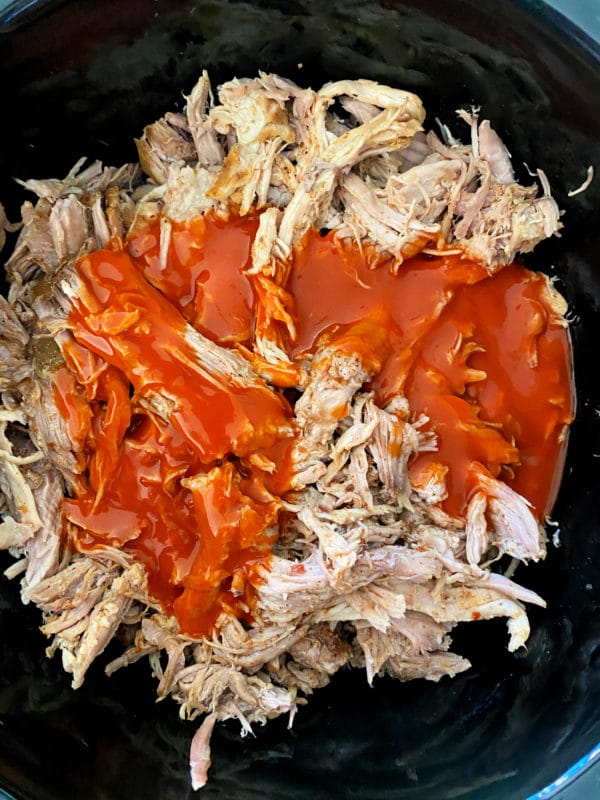 Remove the liquid and reserve some, draining any grease from it. Add it back into the slow cooker, as well as some more buffalo sauce. Cover and turn to keep warm until serving.
Temperatures for Cooking Pork
When preparing a pork butt in the slow cooker like this, there really isn't a need for checking the internal temperature of the meat, like you would for other cuts of pork. You are cooking it low and slow until it falls apart. At that "falling apart" point the meat will have an internal temperature of about 190-195 degrees F. For reheating, the meat should reach about 165 degrees.
Iowa Pork's Website explains the proper cooking temperatures for all cuts of pork. I highly recommend you bookmark this page for future reference.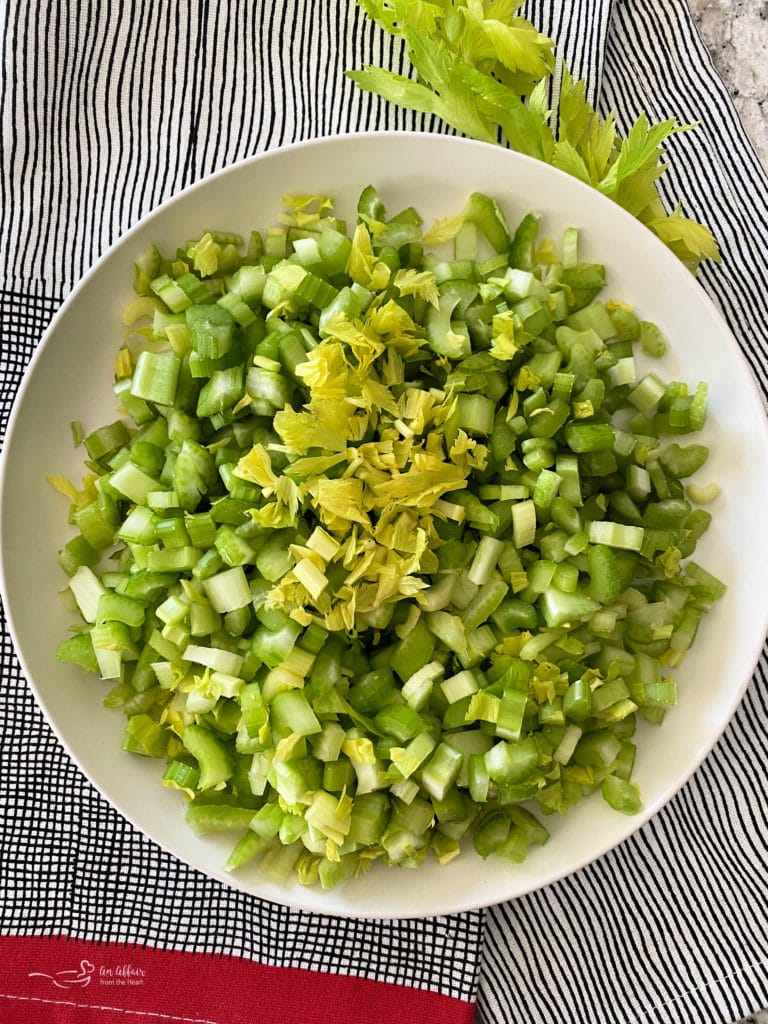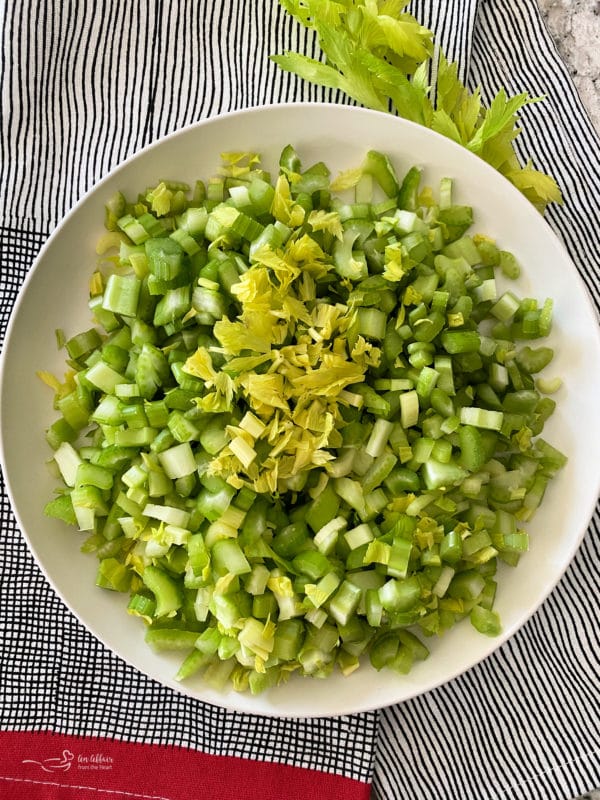 Making Celery Slaw with Blue Cheese or Ranch
Our buffalo pork is made – now we need to serve it up just right! Whenever you order hot wings, they always come with celery sticks and your choice of either ranch or blue cheese dressing. So I thought these sandwiches should get the same fanfare!
I came up with this celery slaw recipe, and you can prepare it however you like- celery with blue cheese or celery with ranch. It's not what one would traditionally think of as "slaw" because there isn't any cabbage involved.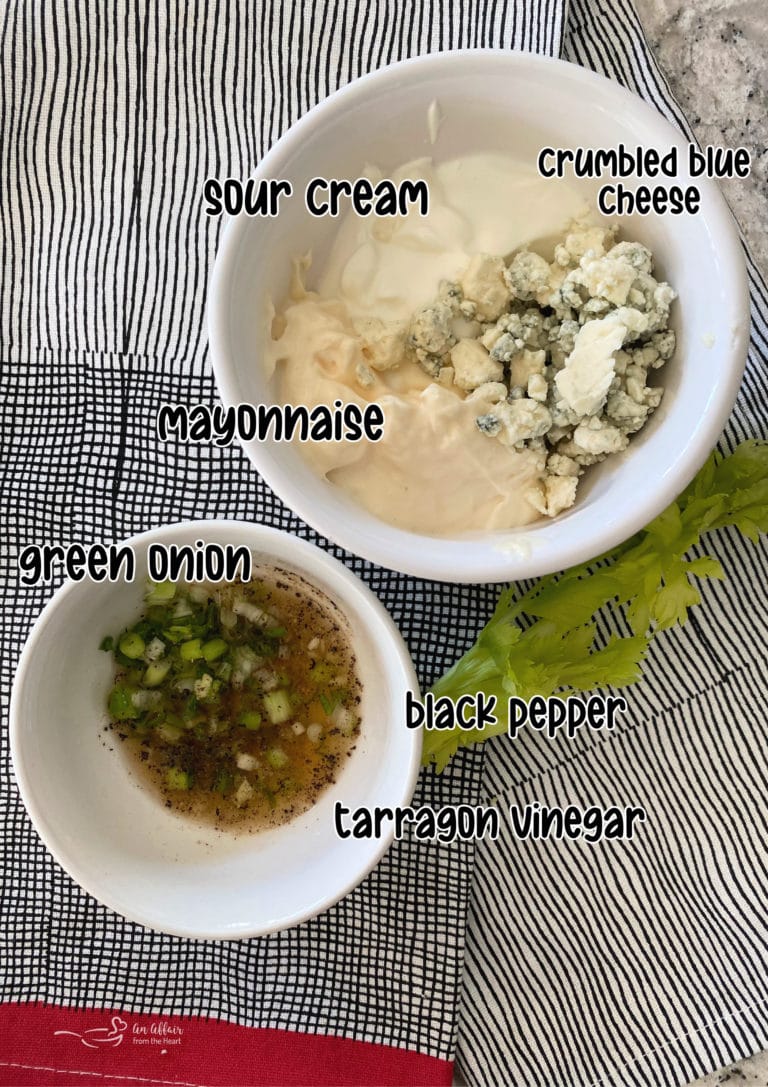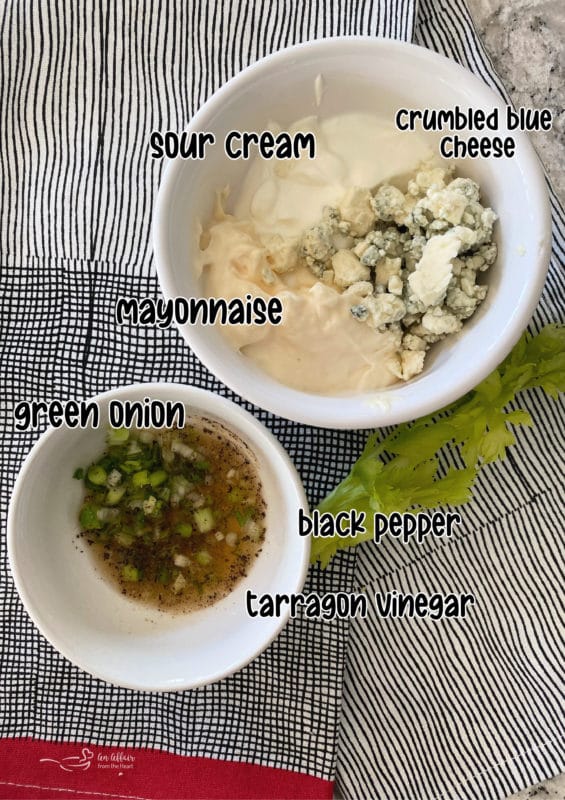 ingredients for blue cheese celery slaw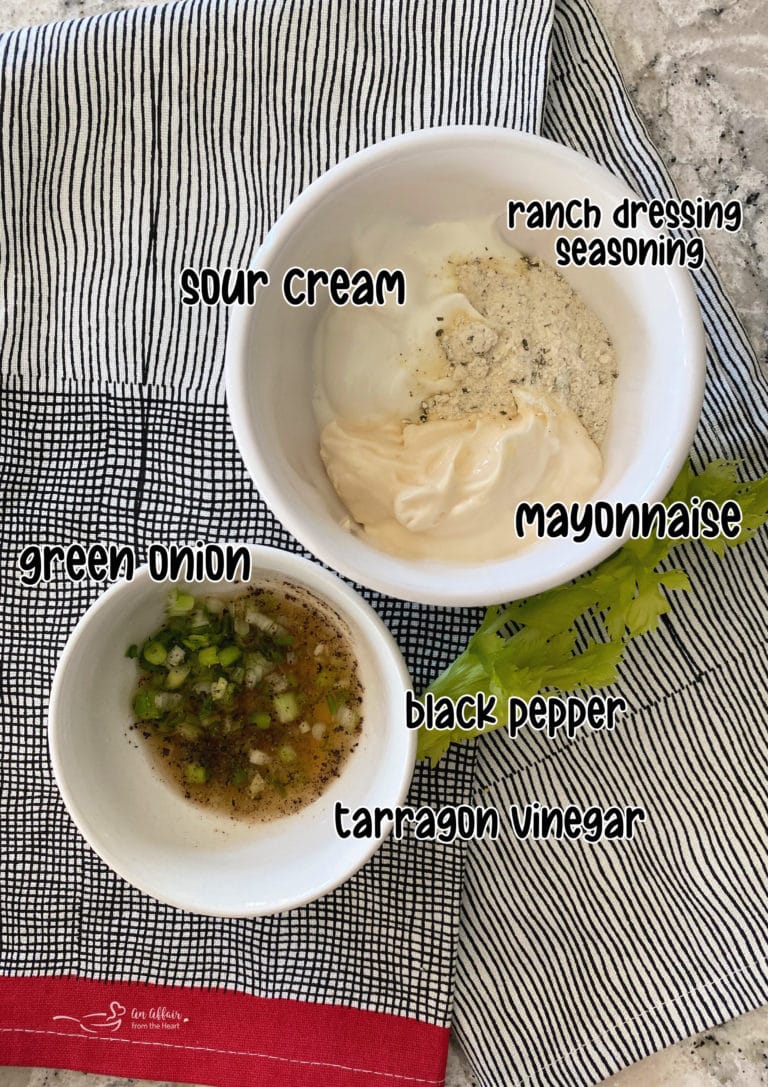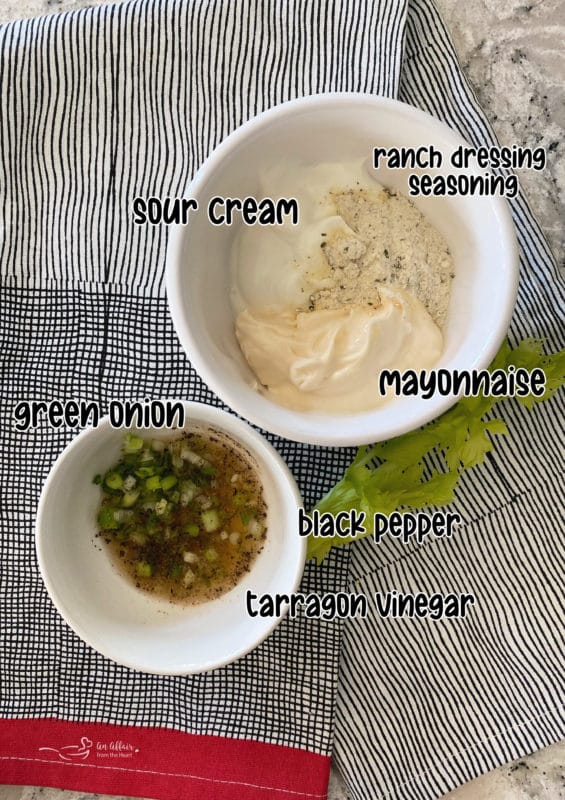 ingredients for ranch celery slaw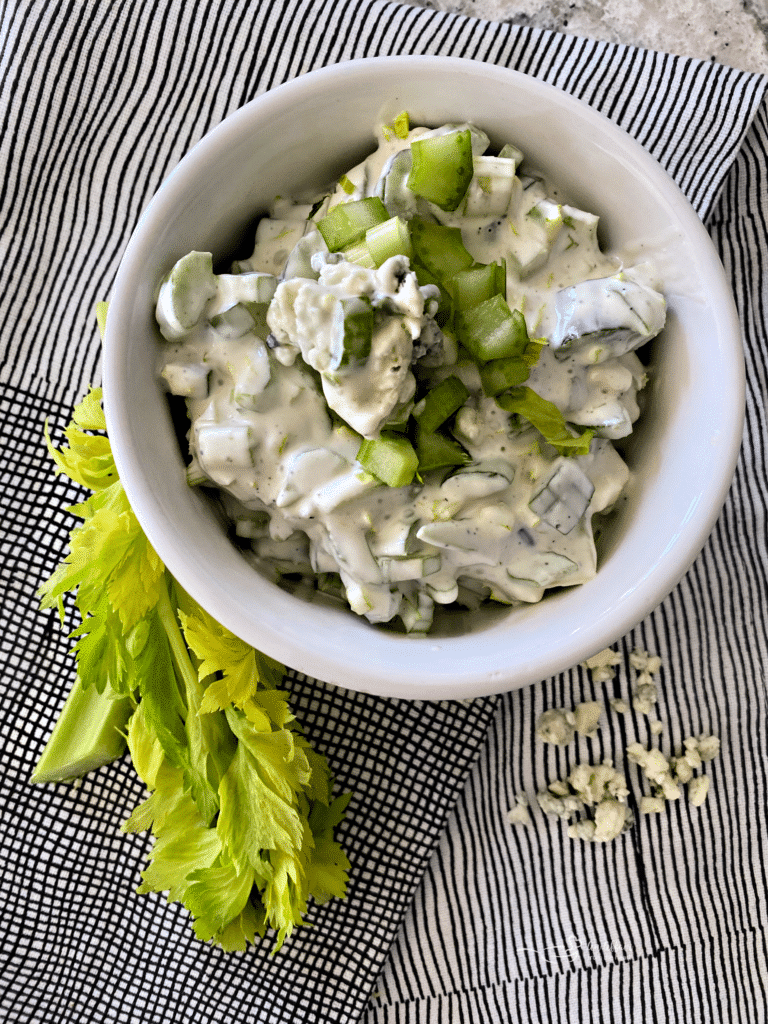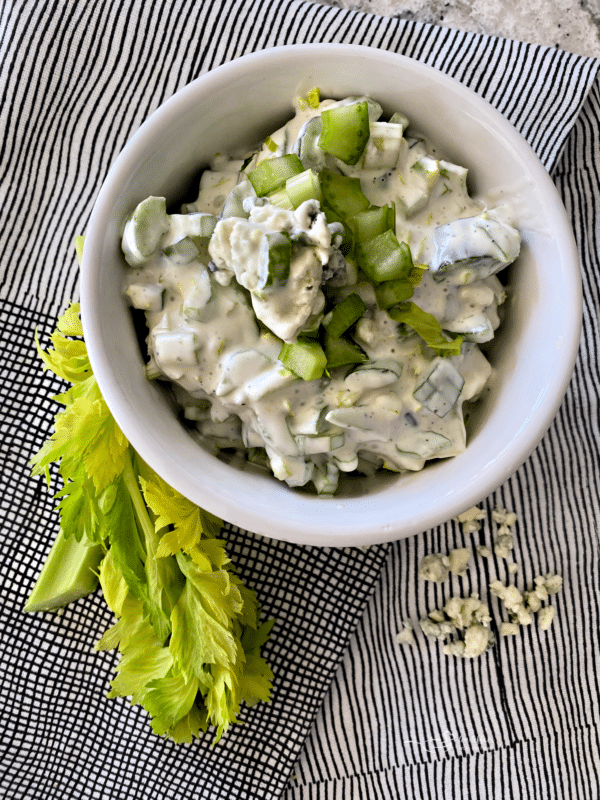 Either way you mix it up, this topping takes these sandwiches to a whole new level.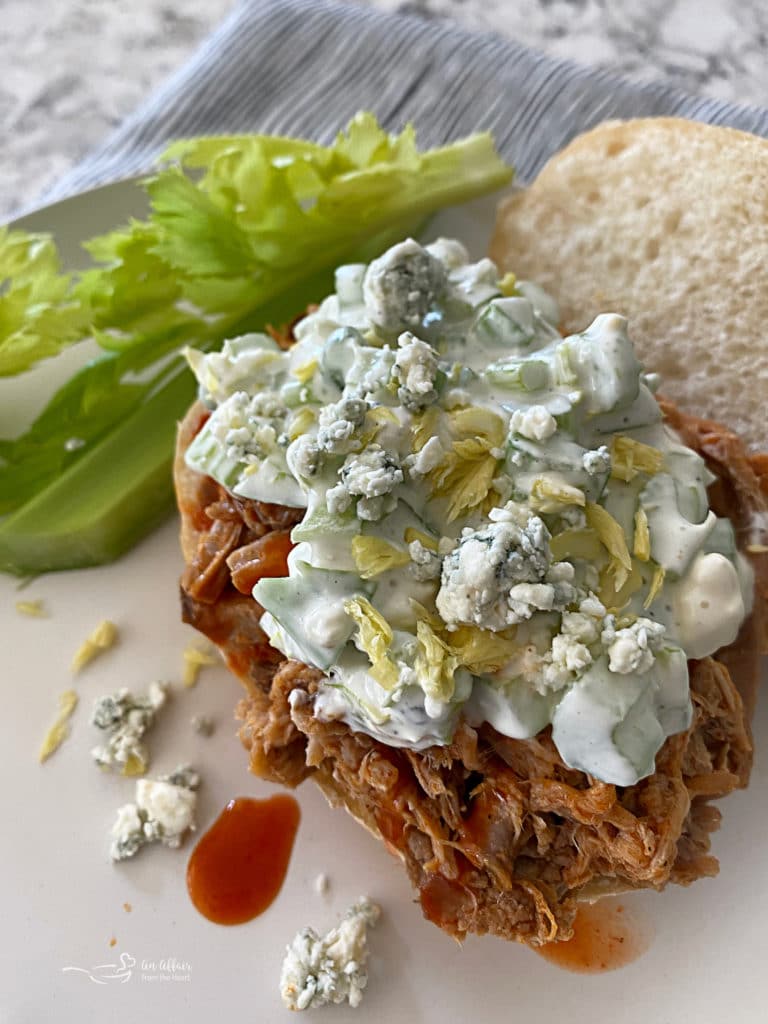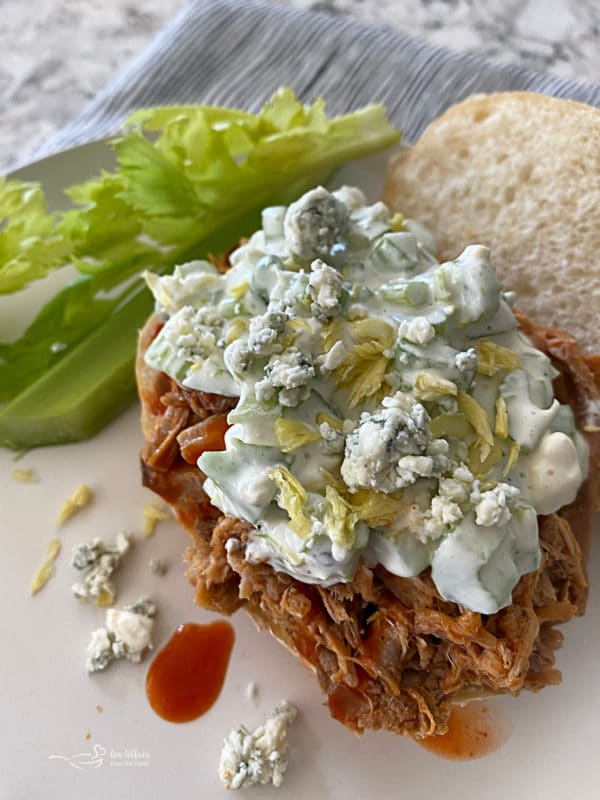 I went with the blue cheese, then I piled on more blue cheese crumbles along with some extra hot sauce. YUM!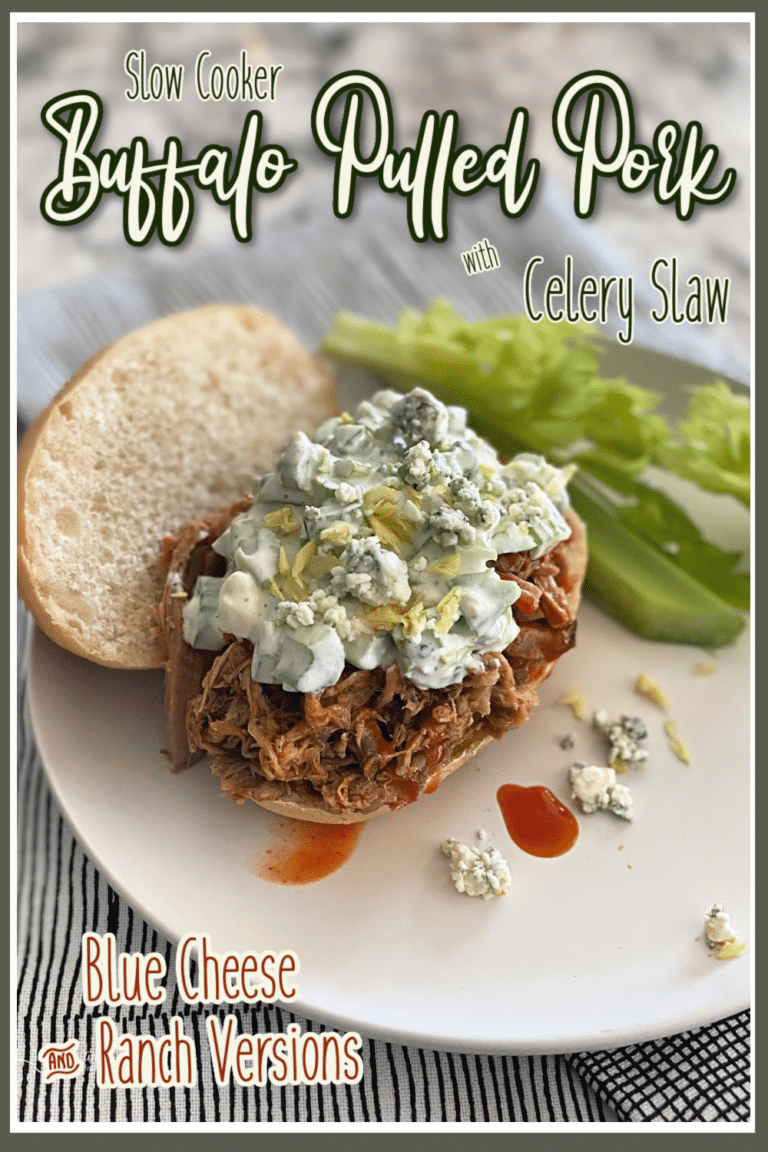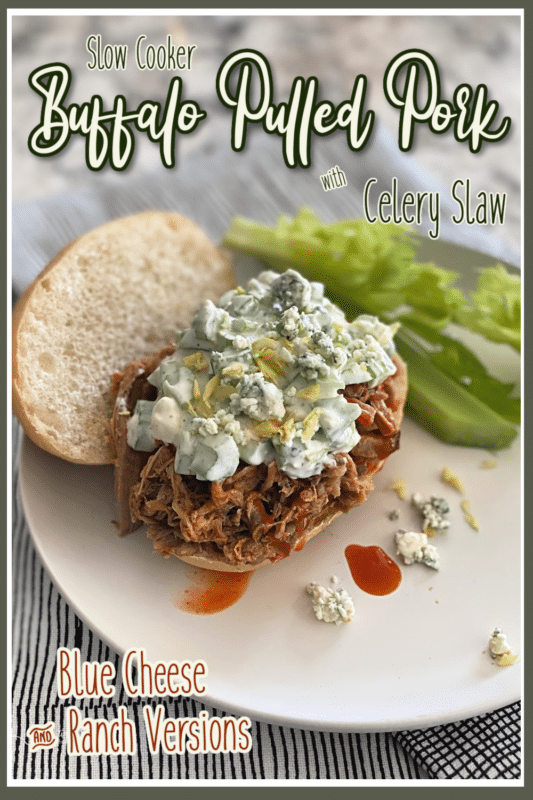 Love this Recipe? Pin it!
If you can't wait to make these Slow Cooker Buffalo Pork Sandwiches with Celery Slaw, you might want to pin them to your favorite Pinterest recipe board before you go! I know you'll be sad if you forget where you found them!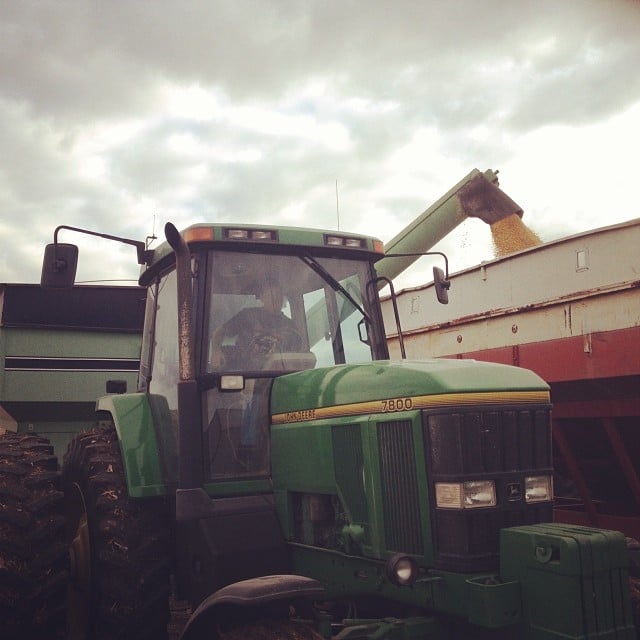 Iowa Pork comes from Iowa Family Farms
My husband grew up on a farm in a very small town in Iowa. His father ran the local feed store, raised hogs and farmed corn and soy beans. I absolutely loved going up to the farm during fall harvest and riding in the combine with my father-in-law. Some of my best memories with him were our talks, just the two of us while we went up and down the rows.
Working with Iowa Pork has had a special place in my heart from day one. Although the way hog farming looks today vs. when my father-in-law raised hogs is totally modern and different, the ideals of the family farm are still the same. Pride in hard work, love of the land, and love of family.
My father-in-law always said "if you're looking for a helping hand, you can always find one right there at the end of your arm."
You may not know this, but one third of the pork raised in the US comes right from family farms in Iowa. So whether you are purchasing your pork at a local butcher, or a large chain grocery store, you are supporting family farms in Iowa and around the US. How cool is that?


Be sure to follow along with Iowa Pork on Instagram, Facebook, Pinterest, and Twitter for delicious pork recipes year round!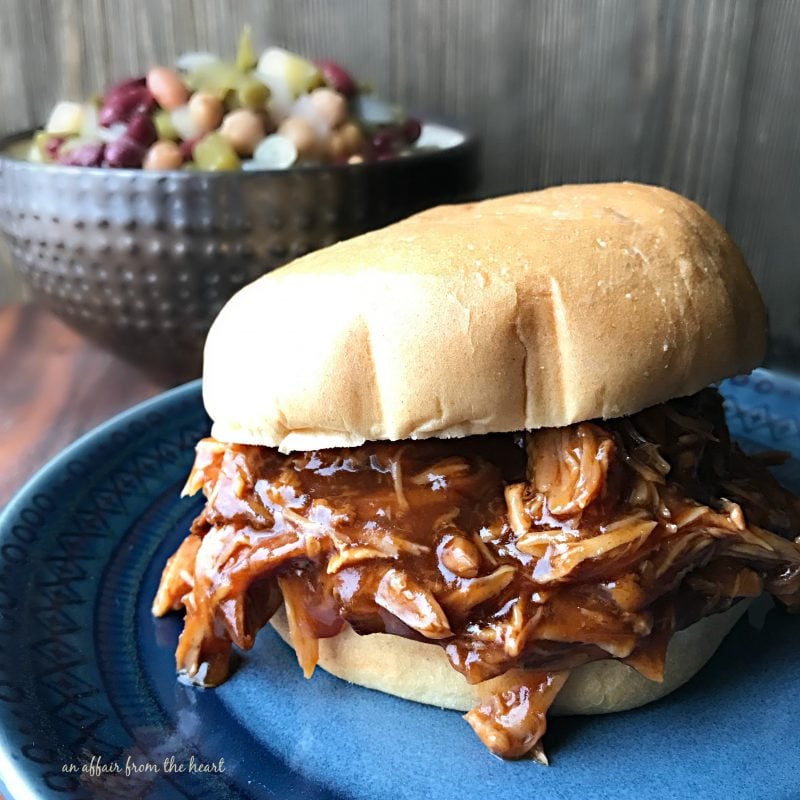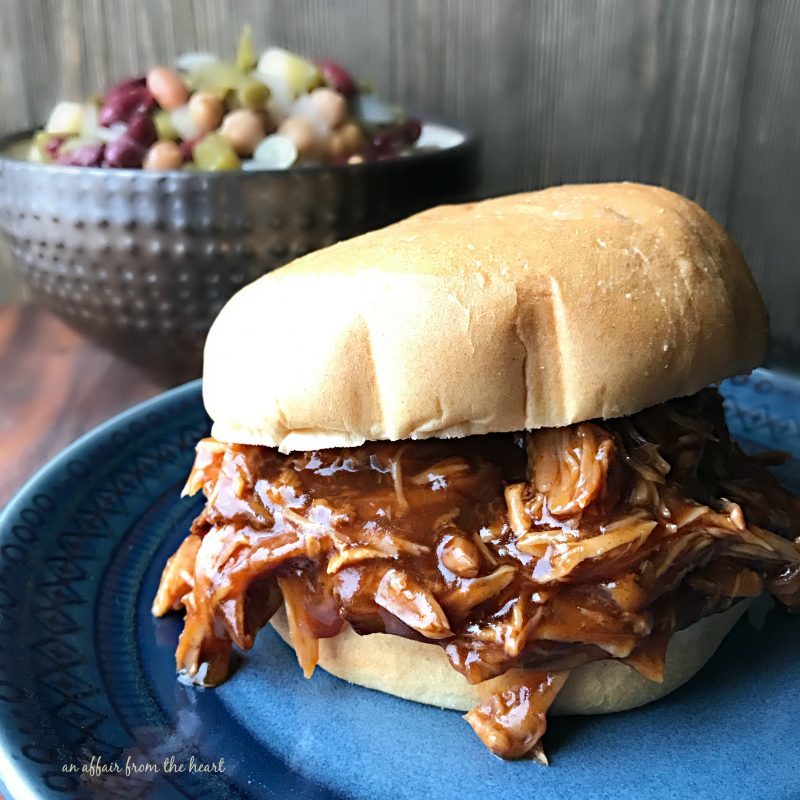 Pork Recipes, Perfect for Tailgating
I probably have over 60 pork recipes on my website. I thought I would share some great recipes for cooking with pork at your next tailgate or watch party: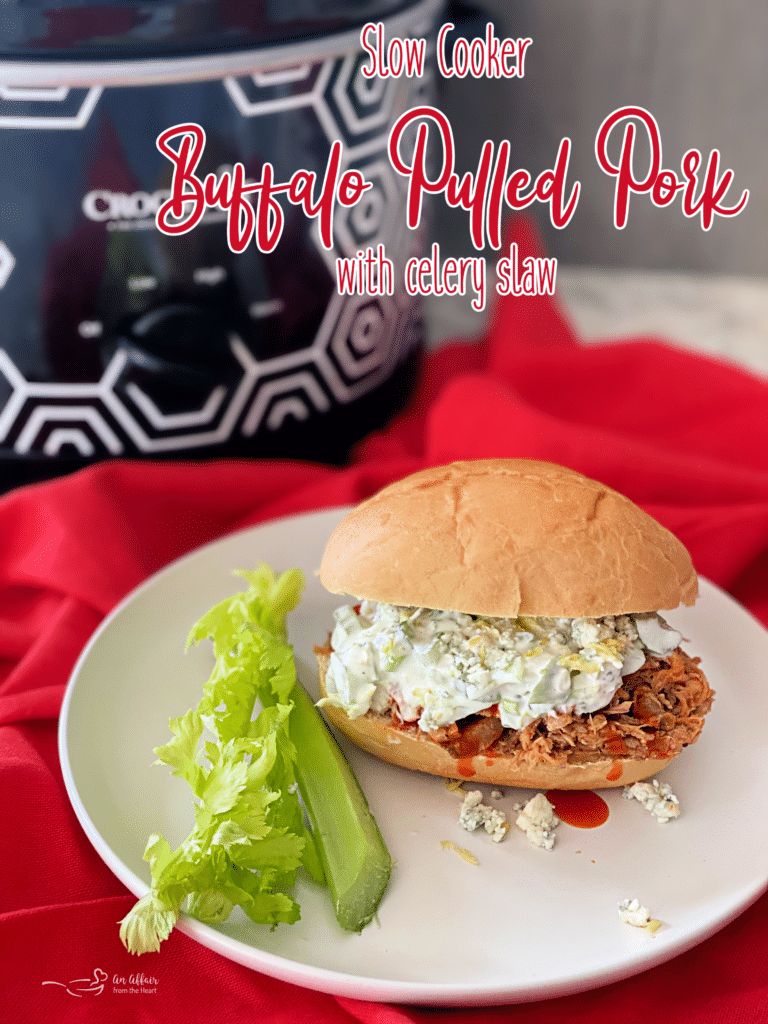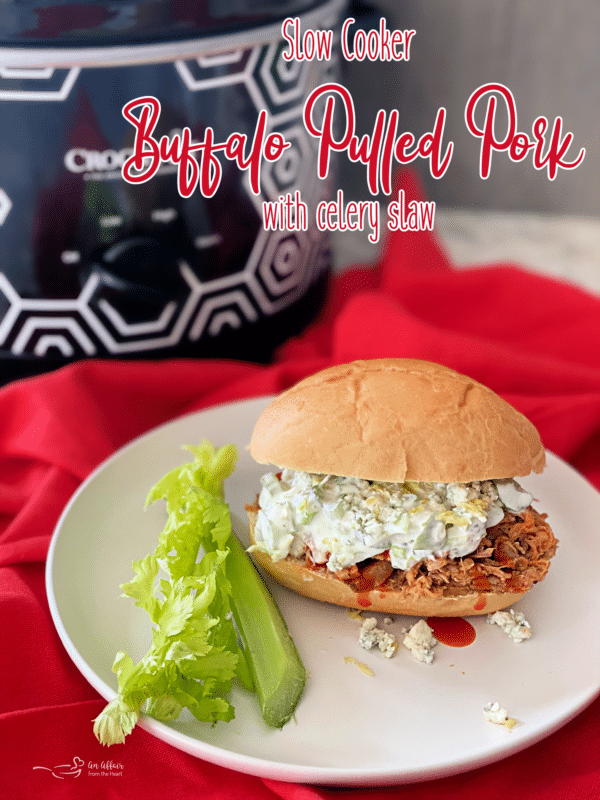 Now it's time for the main event! The recipe for these Buffalo Pulled Pork Sandwiches!

Yield: Serves 15
Slow Cooker Buffalo Pulled Pork with Celery Slaw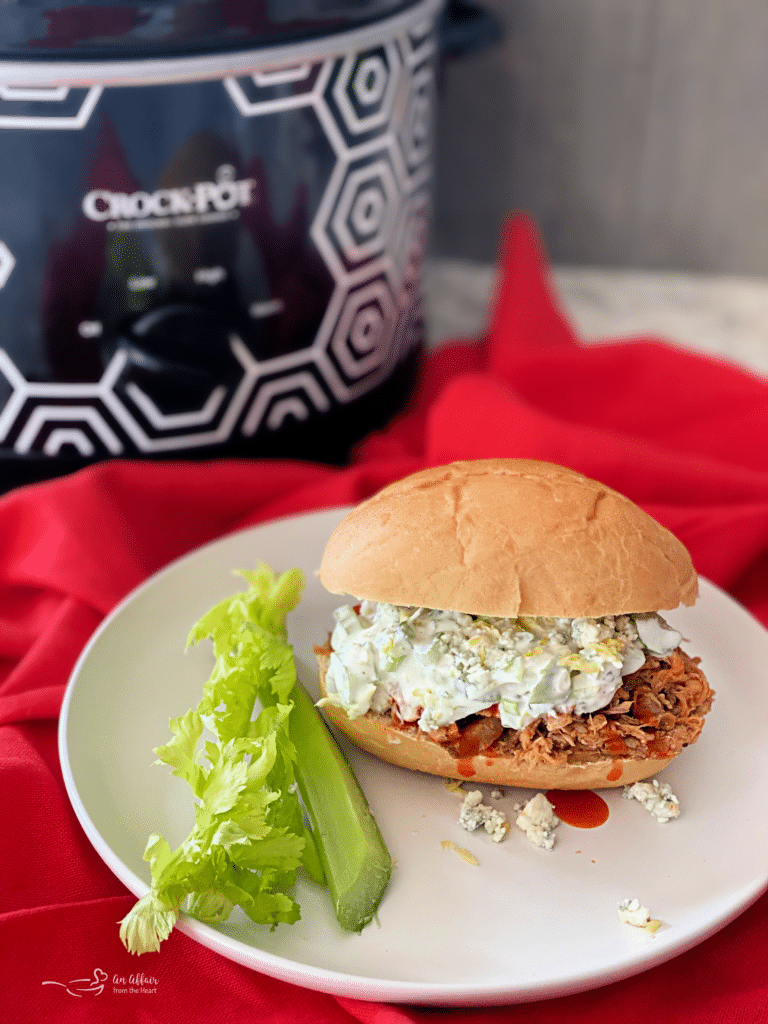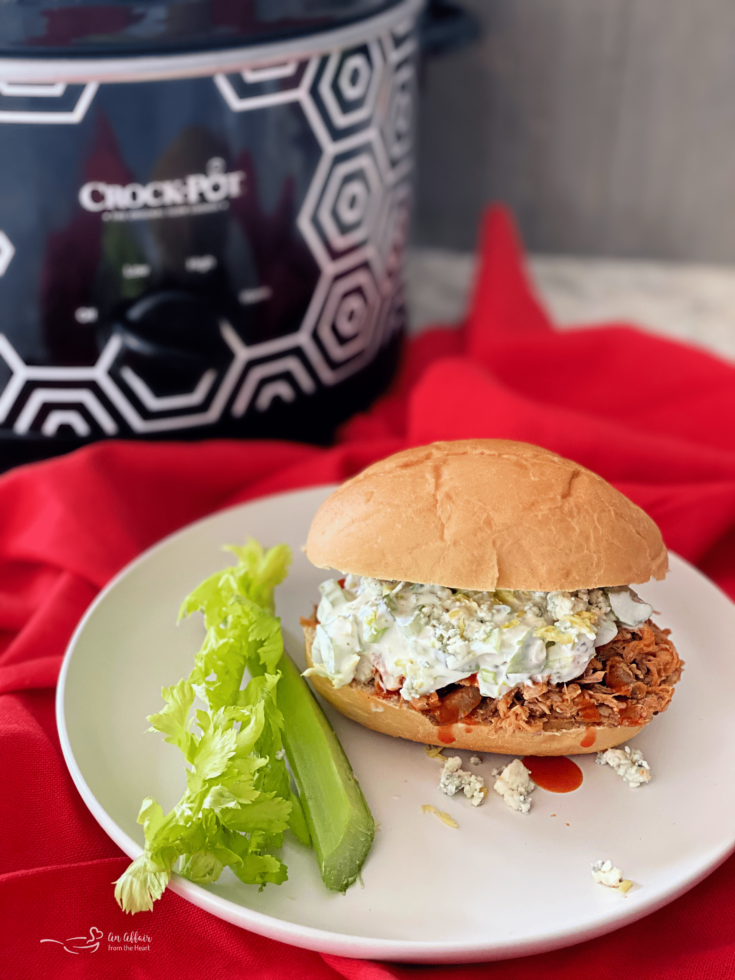 Are you a fan of pulled pork sandwiches? How about hot wings? Then you are going to fall in love with these Buffalo Pulled Pork Sandwiches! A very "hands-off" recipe, made in the slow cooker, served on hard rolls, topped with the most incredible celery slaw to give them the full effect. Perfect for tailgating, watch parties, pot lucks and even just a weeknight dinner.
Total Time
8 hours
15 minutes
Ingredients
For the Buffalo Pulled Pork
1 (6-7 pound) Boston Pork Butt
1 teaspoon black pepper
1 teaspoon paprika
2 teaspoons sea salt
1/2 teaspoon garlic powder
1/4 teaspoon cayenne pepper
1/2 teaspoon red pepper flakes
1/2 cup water
1/2 cup Buffalo Wing Sauce (I used Frank's Red Hot) + more for serving
Buns / Hard Rolls for serving
For the Celery Slaw
2 1/2 cups chopped celery, leaves included
1/4 cup mayonnaise
1/3 cup sour cream
2 Tablespoon Tarragon Vinegar
1/4 teaspoon fresh ground black pepper
1 green onion, sliced
1/3 cup blue cheese crumbles (or 1/2 Tablespoon dry Ranch dressing mix)
Instructions
Rinse your pork butt with cool water and pat it dry with paper towels.
Mix the spices together for the rub. Sprinkle it all over your pork butt, and rub it in.
Place the pork butt your slow cooker, add water in the bottom. Pour Buffalo Wing sauce over the top of the pork.
Cover and cook on low for 8 hours. (I flipped mine halfway through - but it's not necessary)
Prepare your Celery Slaw: Stir together mayo and sour cream. Add to it, vinegar, pepper and green onion. Mix with celery, and fold blue cheese. (if making the ranch version, stir the ranch powder into the mayo/sour cream) Refrigerate until ready to serve.
Remove pork butt from the slow cooker. Reserve about 3/4 cup of the liquid, skimming any grease from it. Shred the pork with meat claws or two large forks. Place it along with the reserved liquid back in the slow cooker set to warm.
Serve on buns or on hard rolls topped with celery slaw, and additional wind sauce if desired.
Notes
This makes enough to serve a crowd! If you are preparing a smaller pork butt, just adjust the rub ingredients. Example: for a 3 pound pork butt, cut the rub ingredients in half. Do the same for the slaw.
Heat is easily adjusted by adding more or less Buffalo sauce. I made mine on the milder side and those who like it hot added more sauce to their sandwich.
Depending on your preference, make the celery slaw blue cheese or ranch flavored. I love blue cheese and added even more to my sandwich when I served it!
Recommended Products
As an Amazon Associate and member of other affiliate programs, I earn from qualifying purchases.
Nutrition Information:
Yield:
15
Serving Size:
1
Amount Per Serving:
Calories:

91
Total Fat:

7g
Saturated Fat:

2g
Trans Fat:

0g
Unsaturated Fat:

4g
Cholesterol:

13mg
Sodium:

419mg
Carbohydrates:

5g
Fiber:

1g
Sugar:

1g
Protein:

3g
Nutrition isn't guaranteed accuarate.