Over a Month's Worth of EASY Weeknight Recipes
As an Amazon Associate and member of other affiliate programs, I earn from qualifying purchases.
Yes, you heard me! You asked for weeknight meals, and you are going to get a whole bunch of them!
Over a whole month's worth…right here in one spot!
Make sure to use that pin button, you're going to want to know where to find this again.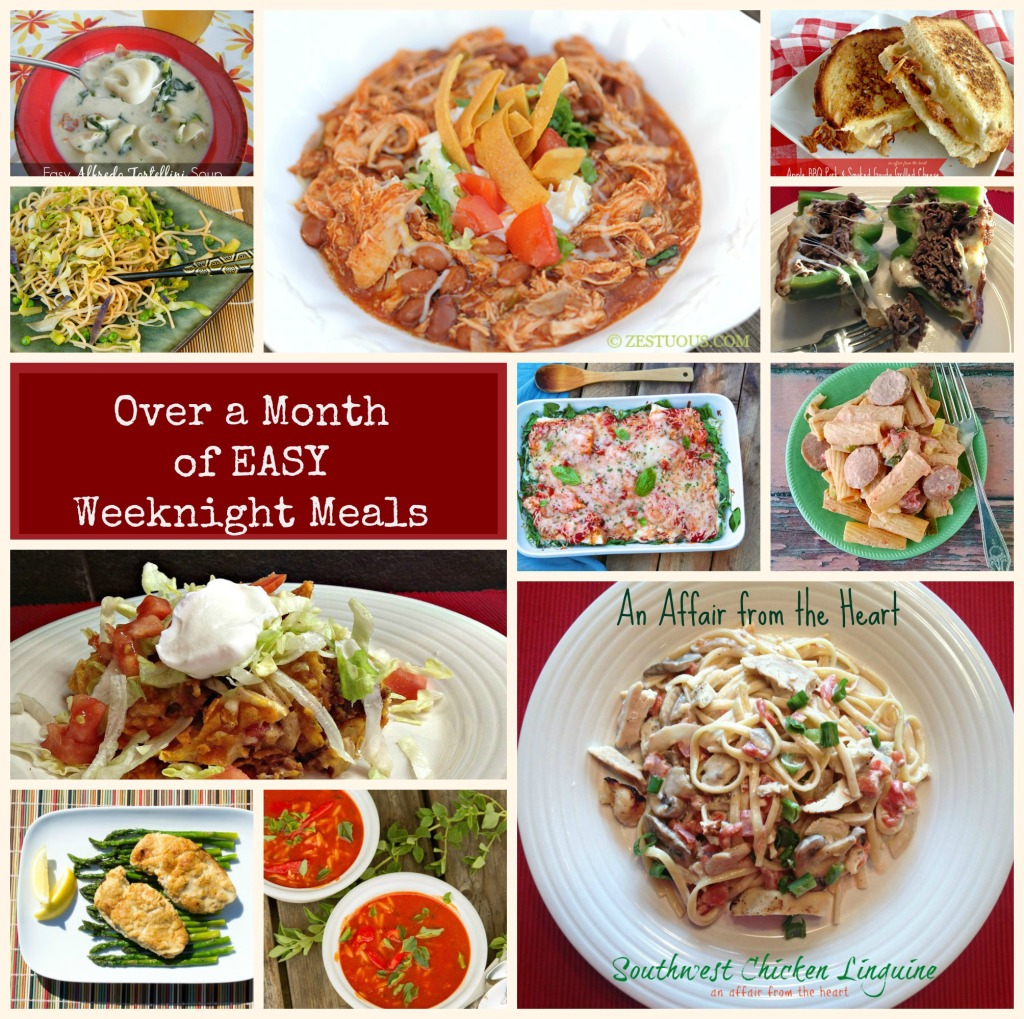 I polled my readers on my facebook page, asking what they wanted to see more of in 2015; and the majority wanted weeknight meals. They want meals with few ingredients, meals that would be able to be prepared in about 30 minutes (or less!). Here they are: There are so many options!
Recipes for pastas, recipes using chicken or beef, some with seafood. There are meatless options, and options that can be gluten free or vegetarian/vegan! Some are healthy, some are straight up comfort food. All of them are sensational!
I asked a few of my blogger friends to help me by pitching in some of their favorites. Boy, did they come through!
Please be sure to browse their pages as you read the recipes. If you find a page you love, be sure to follow them, so you can continue to see their posts.
I won't keep you waiting any longer. Simply click on the picture to be taken to the recipe.
Don't forget to share this with your friends; pin it for a great resource. I mean, we all need this kind of recipe round up in our back pocket, right?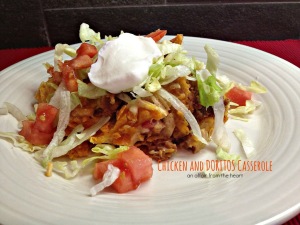 1. Chicken and Doritos Casserole – An Affair From The Heart
I haven't made this for anyone yet who didn't love it! It's one of our most favorites!
2. Cajun Shrimp and Rice from Life Currents
Comes together in minutes when seasoning and rice is made ahead. Healthy and Delicious.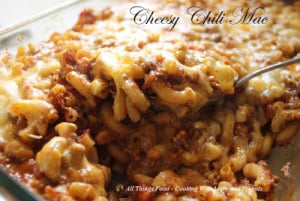 3. Cheesy Chili Mac – All Things Food, Cooking with Mary and Friends
Comfort food from my childhood, yours?
4. Bacon and Spinach Pasta with Parmesan from Oreos and Cool Whip
This recipe was a keeper, don't you love when the family says "You're going to make this again, right?"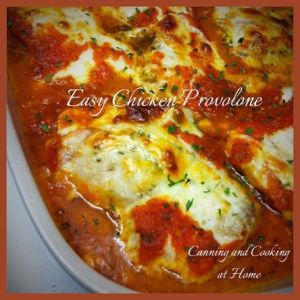 5. Easy Chicken Provolone – Canning and Cooking at Home
Savory chicken with red sauce and bubbly cheese, on the table in no time. Perfect weeknight meal.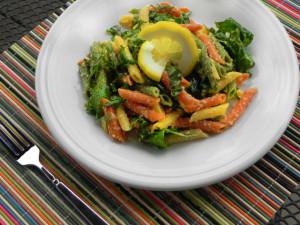 6. Lemony Kale Pasta – The Pajama Chef
She calls this one a party on your plate! Ready and done in about 30 minutes.
7. Shrimp Pad Thai Wonder Pot – An Affair from the Heart
Literally cook it all in one pot, pasta and all. The peanut sauce is out of this world!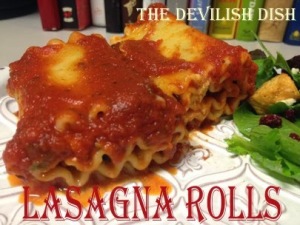 8. Lasagna Rolls – The Devilish Dish
Easier than regular lasagna, but just as tasty!
9. Crispy Buffalo Chicken – Sew You Think You Can Cook
3 ingredients. 30 minutes. Crispy chicken. Yum.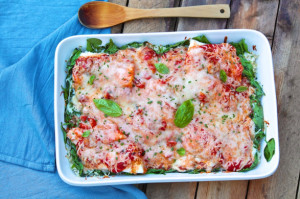 10. One Dish Baked Fish Marinara – The Fountain Avenue Kitchen
Bakes up in about 20 minutes, can be cooked with rice or served over pasta, quinoa or couscous.
11. Steak Kabobs – A Day in the Life on the Farm
Marinate while you're at work, skewer and grill when you get home, veggies and meat are all in one spot!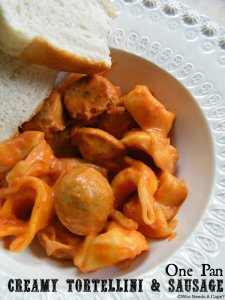 12. One Pan Creamy Tortellini and Sausage – Who Needs a Cape?
Cooks in one pan, hearty and ready in less than 30 minutes.
13. Chicken Enchilada Chili – Zestuous
Using shredded chicken or turkey, or Rotisserie chicken as suggested, this cooks in the crock pot, and looks so delicious! Nutrition information provided.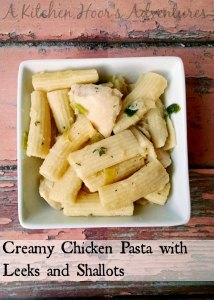 14. Creamy Chicken Pasta with Leeks and Shallots – A Kitchen Hoor's Adventures
She says this yummy pasta is literally "thrown" together in 30 minutes or less using ingredients you most likely have on hand right now!
15. Easy Weeknight Mexican Eggs from Life Currents
Comes together in about 10 minutes. Oh, it's good for breakfast, too!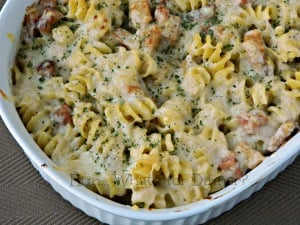 16. Chicken Cordon Bleu Pasta – Hun What's for Dinner?
This comes together so quickly, you won't want to make it "the hard way" again!
17. Apple BBQ Pork & Smoked Gouda Grilled Cheese – An Affair from the Heart
Leftover pork roast? BBQ it and add it to a grilled sandwich with smoked Gouda cheese!
18. Easy Pineapple Chicken –– Jessie Weaver The Vanderbilt Wife
4 ingredients and 15 minutes to this tasty meal your family will love!
19. Hummus Chicken – Sew You Think You Can Cook
Only 4 ingredients and 25 minutes and this could be on your dinner plate!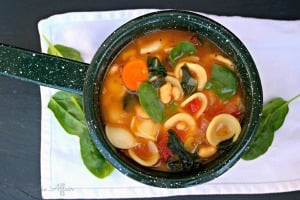 20. Spinach and White Bean Soup from The Foodie Affair
Meatless. 10 minutes of prep, 20 to cook.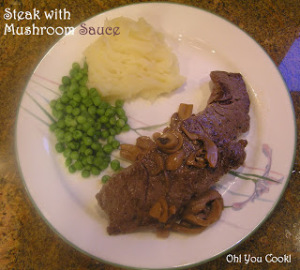 21. Strip Steak with Mushroom Sauce – Oh! You Cook!
Dinner for Two in about a half hour.
22. Chicken Tortilla Casserole
Creamy, a tad bit spicy, and oh so easy! Bakes in 30 minutes to bubbly perfection.
23. Chow Mein Noodles from Life Currents
Can be made gluten free.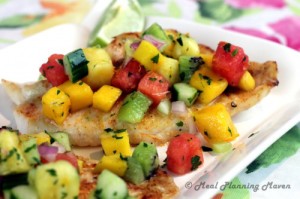 24. Broiled Grouper with Tropical Fruit Salsa from Meal Planning Maven
Make salsa ahead of time, and fish broils in less than 10 minutes. Turn a basic piece of fish into a weeknight showstopper!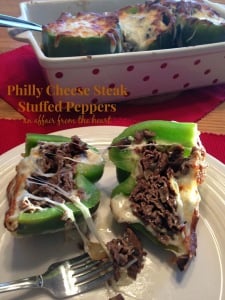 25. Philly Cheesesteak Stuffed Peppers – An Affair from the Heart
Philly Cheesesteaks are my favorite! This twist on the stuffed pepper became a new favorite of mine.
26. Easy Alfredo Tortellini Soup from Who Needs a Cape?
20 minutes to a warming bowl of this delicious soup!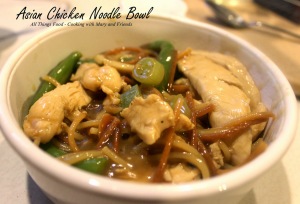 27. Asian Chicken Noodle Bowl – All Things Food, Cooking with Mary and Friends
Easy Asian noodle bowl that is complete in 30 minutes. Perfect!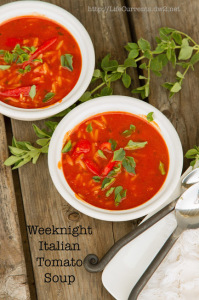 28. Easy Weeknight Italian Tomato Soup with or without Shrimp from Life Currents
Done in 10 minutes. Can be made vegan or vegetarian.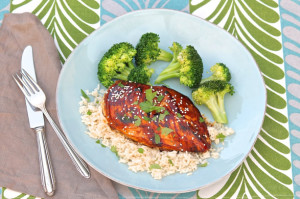 29. Pat's Seared Sesame Chicken – The Fountain Avenue Kitchen
Use chicken thighs or breasts to whip up this tasty meal in minutes. It has such a pretty presentation!
30. Creamy Cajun Pasta with Sausage – A Kitchen Hoor's Adventures
This creamy pasta dish uses fat free ingredients and turkey sausage.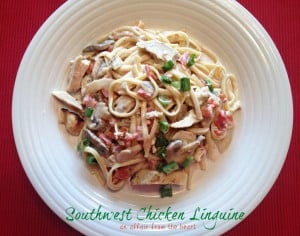 31. Southwest Chicken Linguine – An Affair From the Heart
Another family favorite. This creamy pasta has Rotel tomatoes in it, to give it just a smidgen of spice. Made with frozen chicken fajita meat to make it even quicker!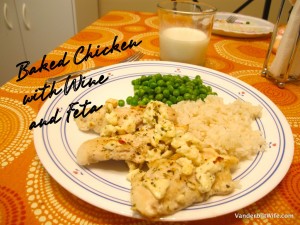 32. Baked Chicken Tenderloins with Wine and Feta Cheese – Jessie Weaver The Vanderbilt Wife
Sounds so fancy, but when you can have fancy in 25 minute on a weeknight? Why not?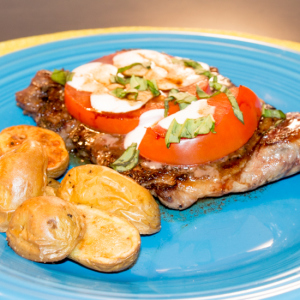 33. 5 ingredients Caprese Steak – Sew You Think You Can Cook
Seared in a skillet then baked with the tomatoes and cheese.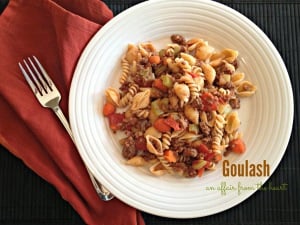 34. Goulash – An Affair from the Heart
One of my childhood favorites!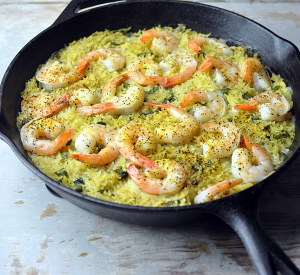 35. Lemon Orzo Shrimp Skillet from the Unorthodox Epicure
Perfect for a weeknight. Tastes like a weekend.
36. Authentic Philly Cheese Steak Sliders – Seduction in the Kitchen
Easy. Authentic. Delicious.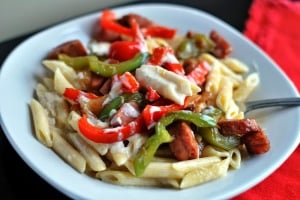 37. Smoked Sausage Penne Alfredo – Aunt Bee's Recipes
Ready in 30 minutes, your tummy will thank you in 31.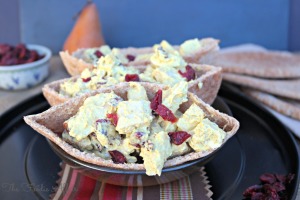 38. Curried Chicken Pita Sandwich – The Foodie Affair
You could have one of these sandwiches in your hand in about 20 minutes.
—
I want to extend a HUGE THANK YOU to all of my foodie friends who took the time to contribute to this post, and for giving me the permission to share their work. Please make sure to visit their pages, you just might find a new favorite!
What round up post would you like to see next? I love to work with your suggestions, please leave them in the comments!
Until Next Time.
Michaela
If you cook with chicken frequently like we do, this is another great round-up of recipes to check out!