Today is my Grandma Czaplewski's birthday.
She was such a delightful person, and I miss her all of the time.
I used to talk to her on the phone almost daily.  She passed when my oldest son, Spencer, was only one month old.  She was so excited to hold her first great grandchild, I hate that she didn't get to see him grow up to be the stellar person he has grown up to be.
I know that she is watching all of us from heaven.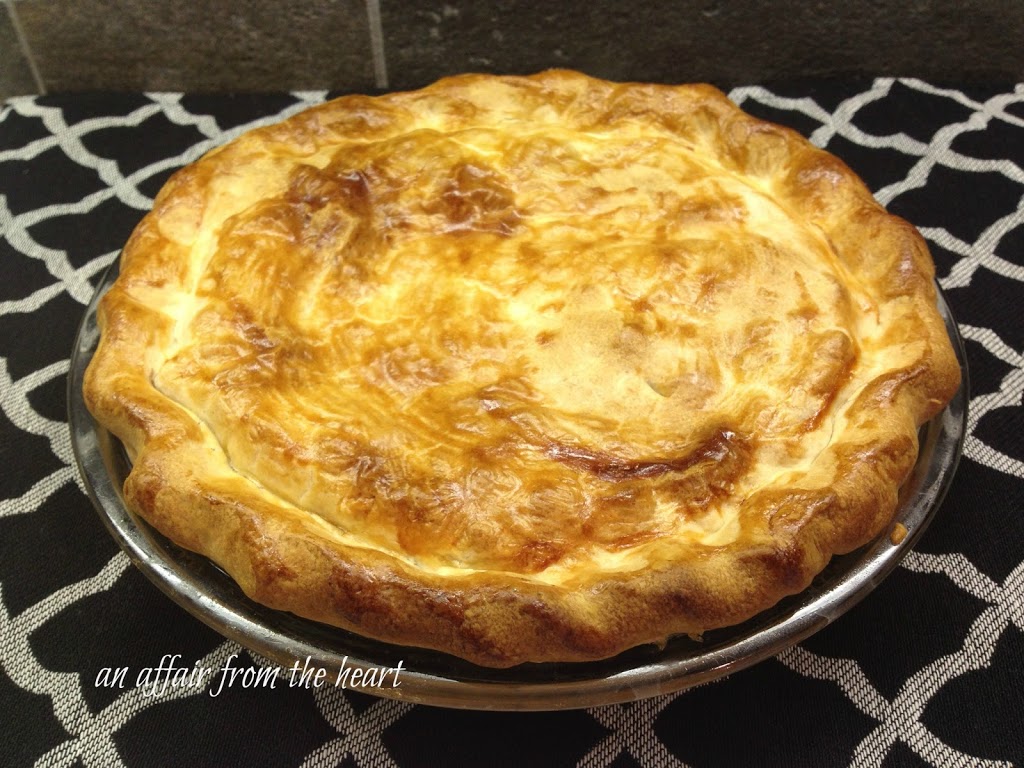 I have mentioned in past posts, that I am definitely a "pie person" way before I would chose cake, pie is always my first choice.
Her rhubarb pie was my favorite.
A few weeks ago, my Mom's cousin, Shirley, (my grandma's niece) came for a visit from California.
She visited the town my grandma grew up in, and brought back some fresh rhubarb.
It only seemed right to make this pie in my grandma's honor.
My Aunt Edie had her recipe and I am sharing it with you today!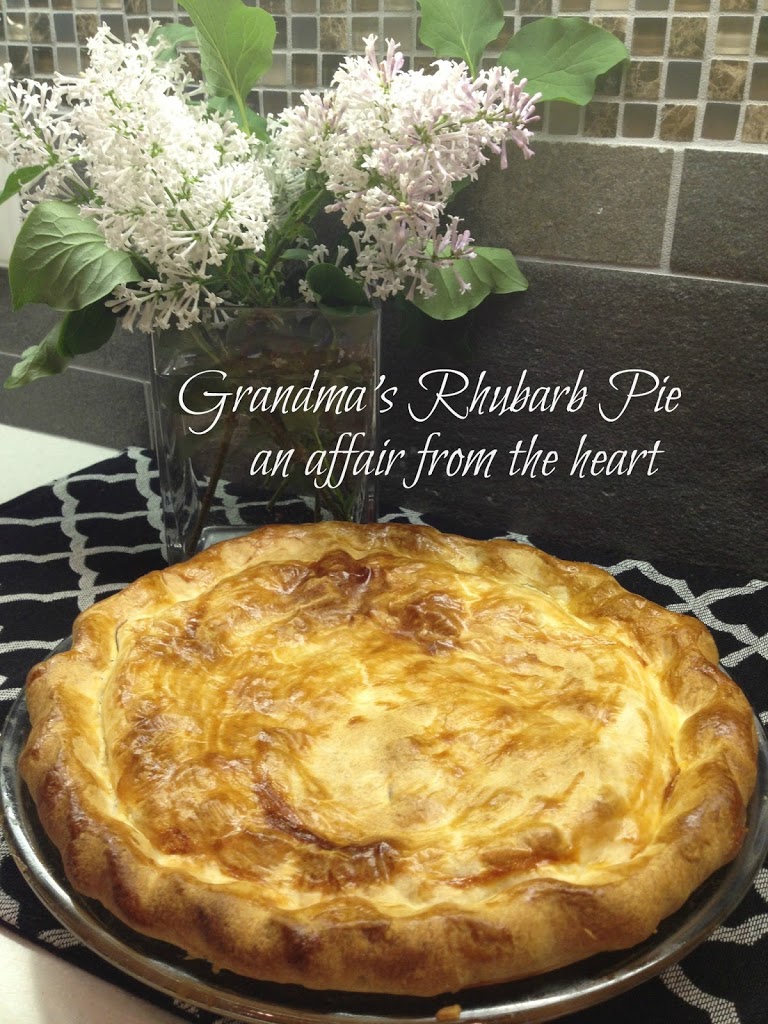 rhubarb pie and lilacs…two of my favorite memories of my Grandma
Grandma Czaplewski's Rhubarb Pie
6-8 cups chopped rhubarb
1 cup sugar
1 egg, beaten
1 cup raisins
3 Tablespoons flour
2 pie crusts
1 egg white, beaten
In a large bowl, mix rhubarb with sugar and flour. Next add beaten egg and raisins. Pour filling into pie plate lined with a crust.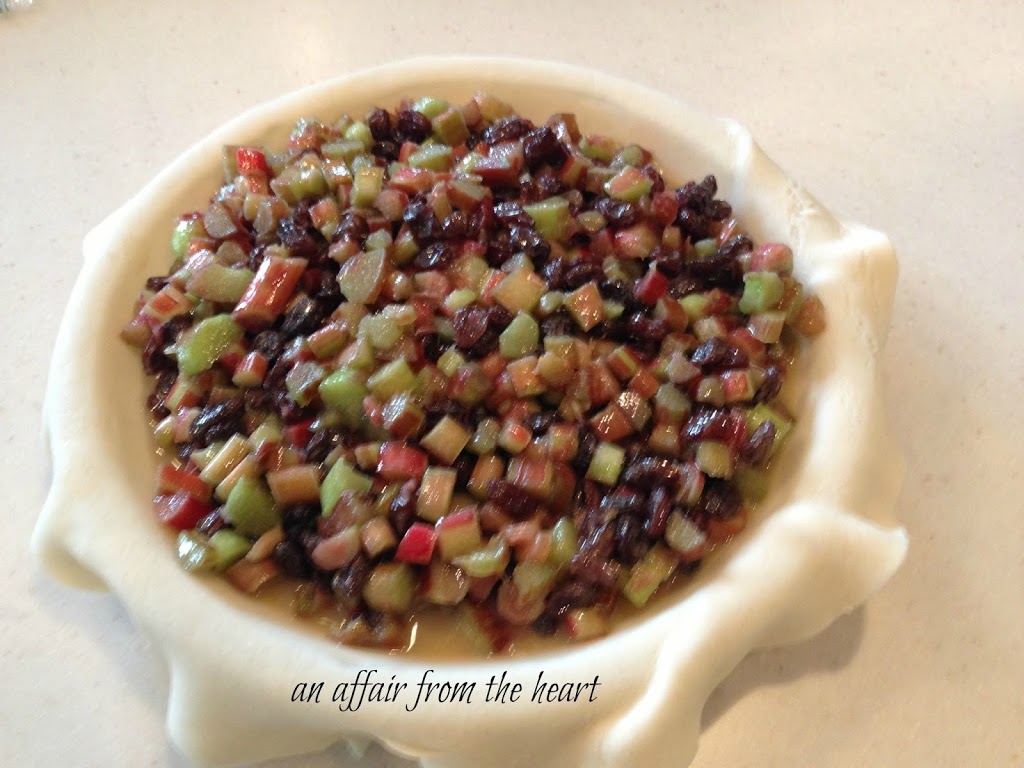 So pretty!
Cover with top crust and brush with egg white.
Bake at 425 degrees for 10 minutes, reduce heat to 350 degrees and bake for another 35 minutes.
Happy Birthday, Grandma!!
xxoo

If you make this recipe, I'd love to know! Snap a picture, share the photo on social media with the hashtag #AnAffairFromTheHeart – I'd love to see what you made! – Michaela