Chocolate Pudding Poke Cake
As an Amazon Associate and member of other affiliate programs, I earn from qualifying purchases.
Easy to make, Chocolate Pudding Poke Cake recipe begins with a Devil's food cake mix, it is then topped with chocolate pudding, whipped cream (or Cool Whip,) and covered in either chocolate curls, shredded chocolate or even miniature chocolate chips!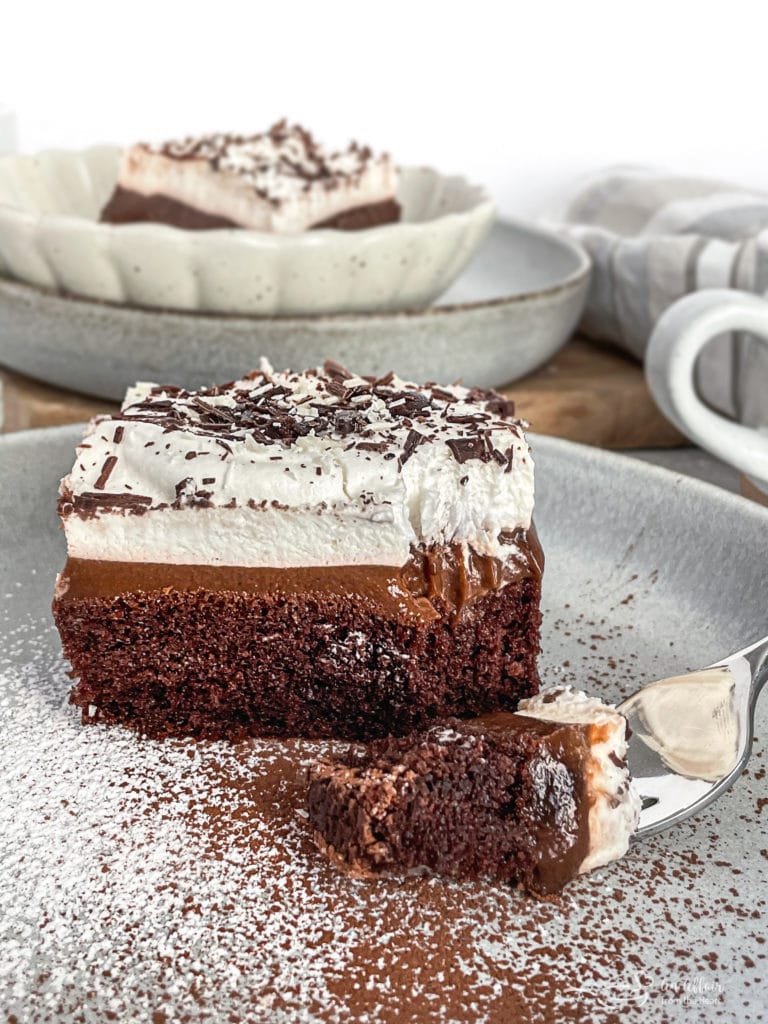 If I had to pick only one word to describe this Chocolate Pudding Poke Cake, it would be luscious. It is a nice light cake, and yet so incredibly rich. If you love chocolate, there will be no way that you will be able to resist it.
Next best thing about it? Just how darn easy it is to make! I have made this cake as a holiday dessert and I have made it just for a treat during the week. This is literally one of those recipes that you pretty much make from a few basic pantry ingredients.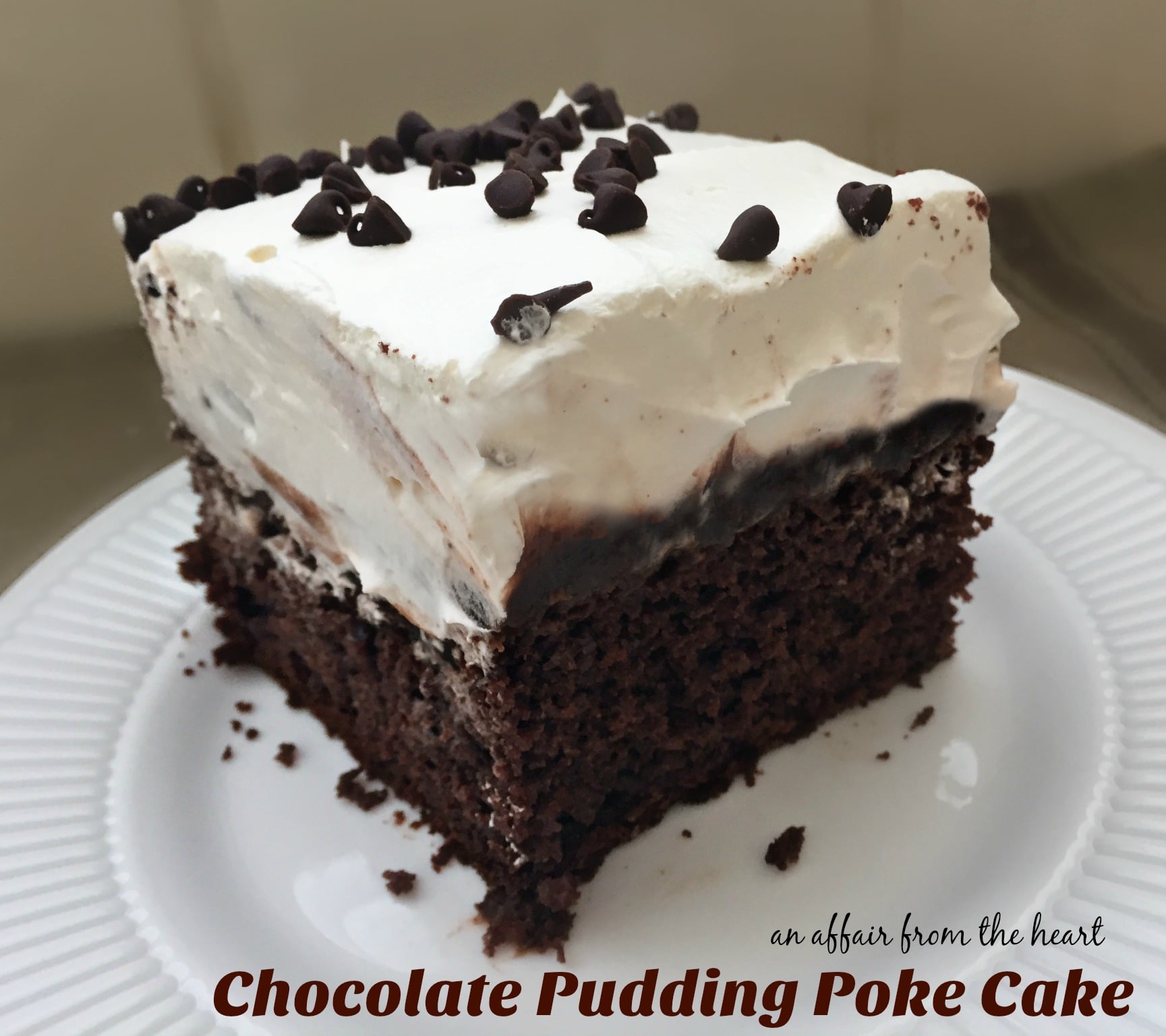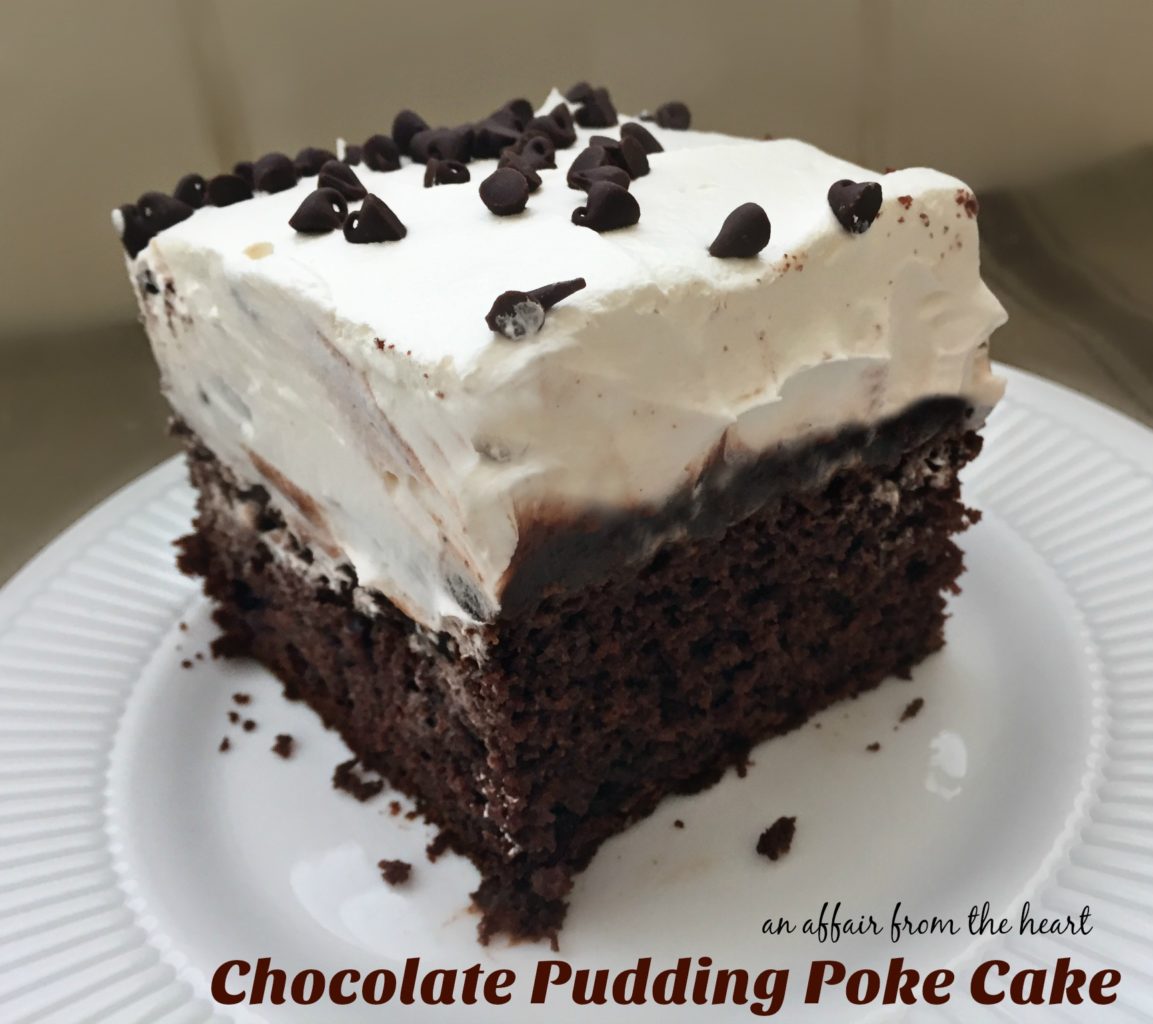 After the 1st time I made this Chocolate Pudding Poke Cake we were hooked!
I originally made this recipe back in 2016. Ah….remember 2016? Back before the year 2020, when things went bonkers and we were still allowed to go to concerts, movie theaters, and go on family vacations?
In fact, we were actually on vacation the first time that I made this cake! We had spent the week at Table Rock Lake in Missouri with my sister and brother-in-law, at their home in Kimberling City. It's about a 7-hour drive from where we live, and we knew we would arrive in the afternoon, ready to get in the boat and on the lake.
I decided I wanted to have a dessert to go with dinner that night when we came back in, so I started thinking about what I could make that would transport easily.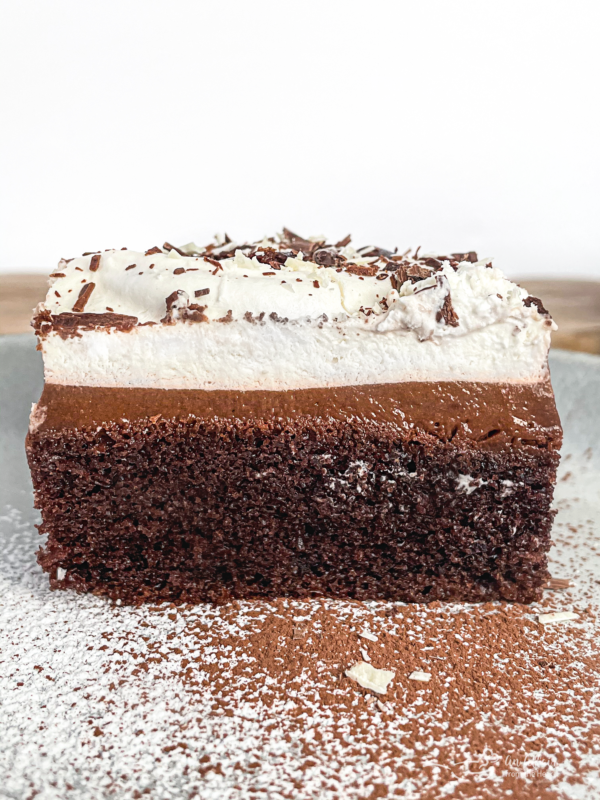 Pudding Poke Cake Recipes
A couple of months prior, I had made a Coconut Pudding Poke Cake, and it was a huge hit! I thought I bet if I made the cake part, I could throw the rest of it together easily when I get there. Guess what? It worked! I decided, though, this time we would make a chocolate version!
I baked up the Devil's Food cake, poked the holes and covered it up with a plastic wrap. When we arrived, I made the pudding, topped the cake and put it all in the fridge. It was ready and waiting when we got home.
My brother-in-law said it was the best chocolate cake he had ever eaten!!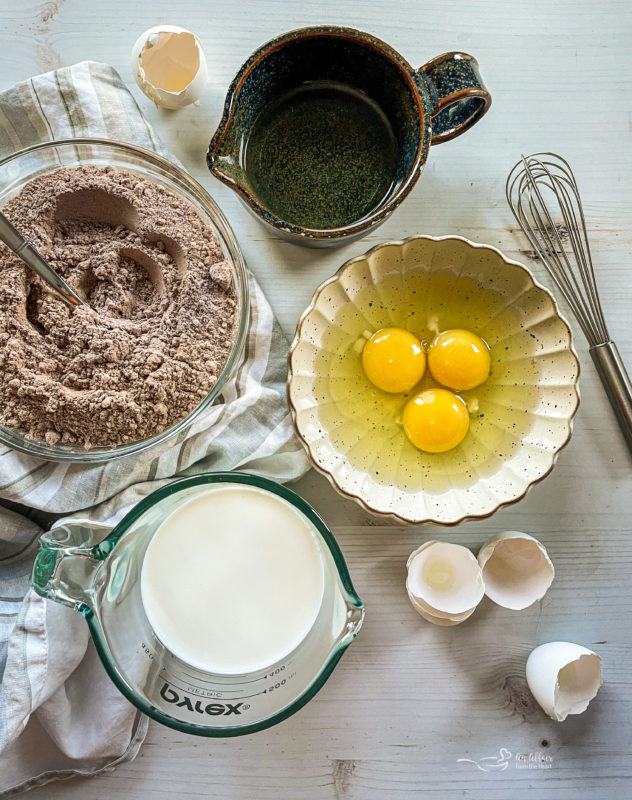 Ingredients in Chocolate Pudding Poke Cake Recipe
Like I said, simple stuff here, you'll need a Devil's Food Cake mix, the ingredients it needs to prepare it: eggs, oil, and milk. (I know it calls for water, I like to use milk in my cake mixes, it makes them taste richer in my opinion.) You will also need a box of instant chocolate pudding
For the topping, you'll need heavy whipping cream, whipped with vanilla and a little powdered sugar, or if you want to go the super-easy way, you can use Cool Whip or Dream Whip.
You can leave it ungarnished, or top it with chocolate curls or mini chocolate chips.
How to Make a Chocolate Poke Cake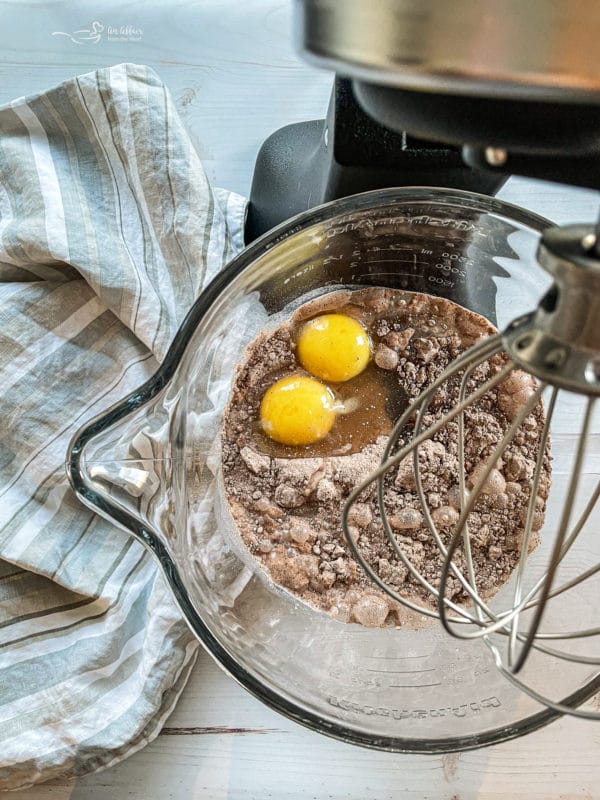 Begin by preparing the cake, and baking it in a 9×13 baking dish.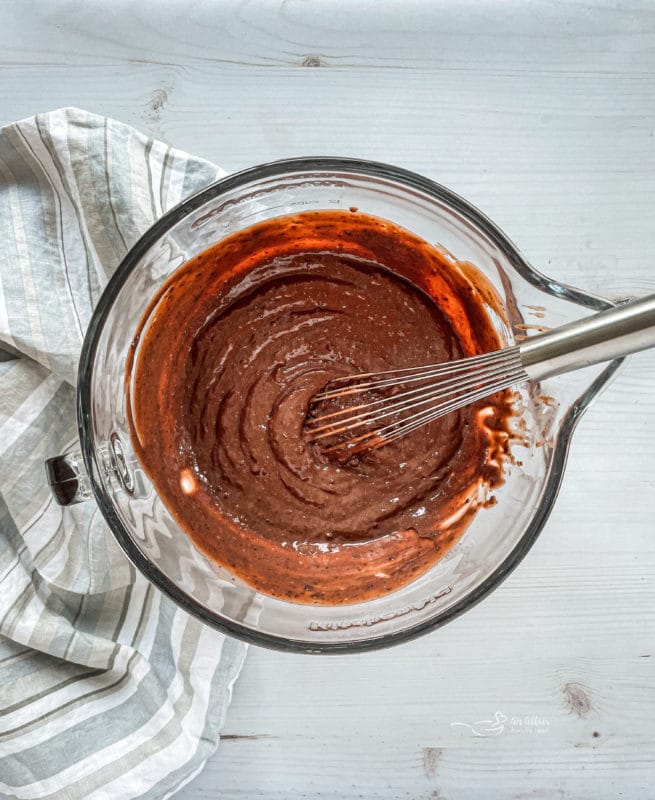 While the cake bakes, prepare your pudding and place it in the fridge to chill.
Let the cake cool for a bit, then use a wooden spoon handle to poke holes all over the cake, poking all of the way to the bottom.
Top with chocolate pudding, spreading it over the cake with the back of a spoon, making sure it gets down inside the holes. Place the cake back in the fridge, until it's cooled completely.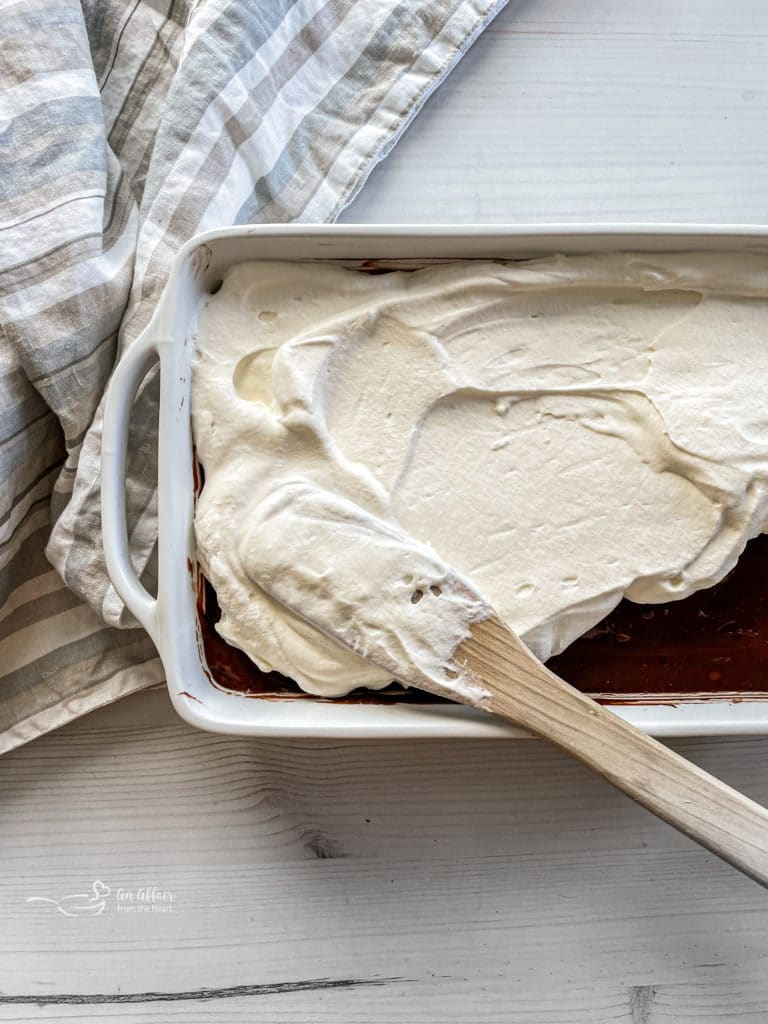 When it's cool, spread the whipped cream (or Cool Whip) over the top.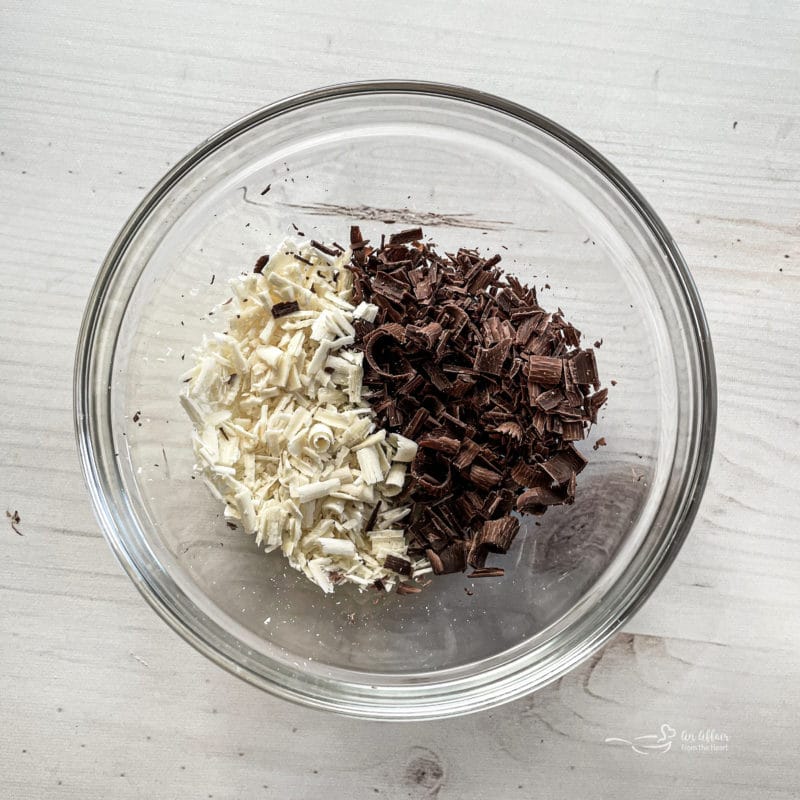 Will you garnish? Miniature chocolate chips, grated chocolate or chocolate curls in dark or white chocolate all look beautiful. Use what you've got on hand.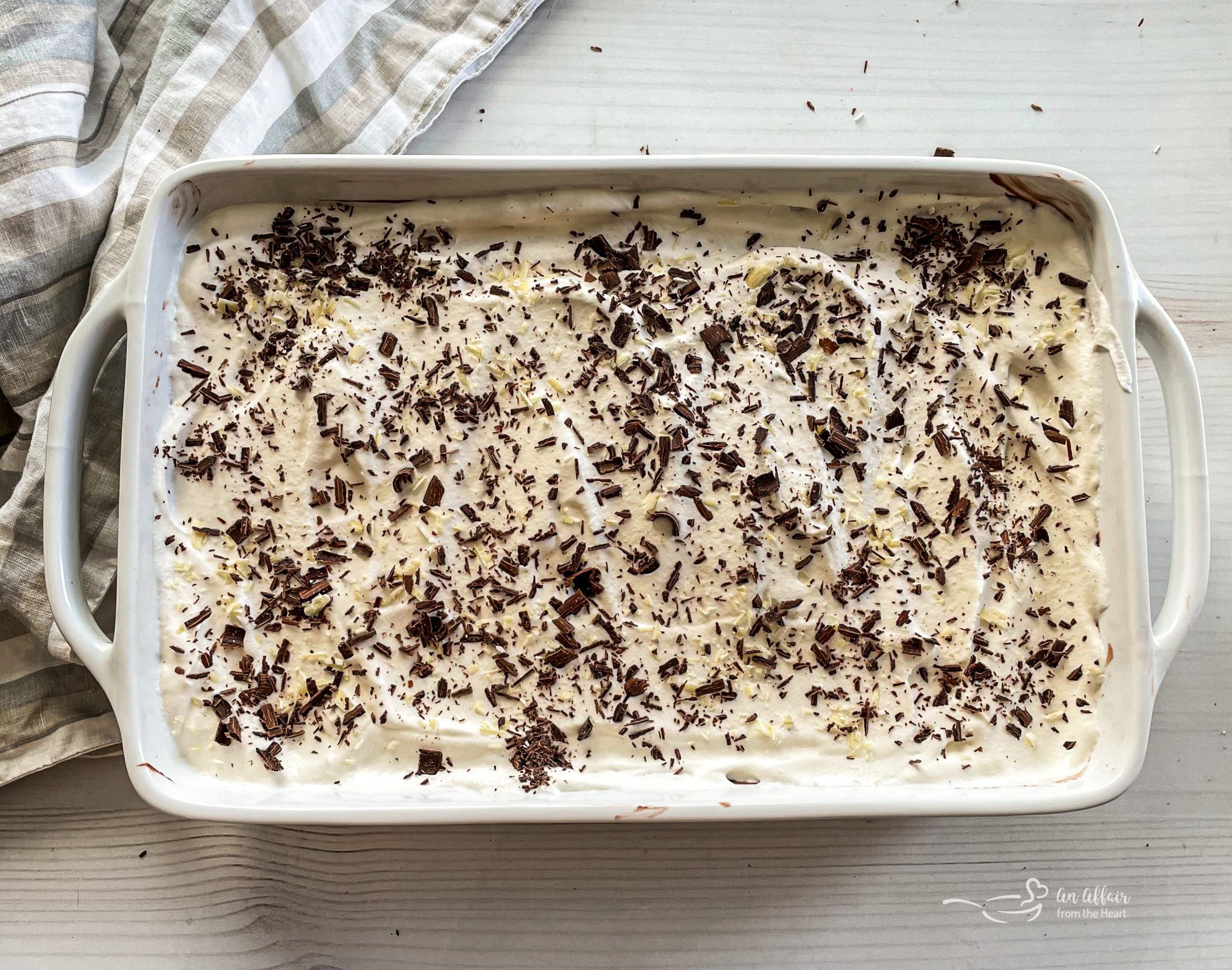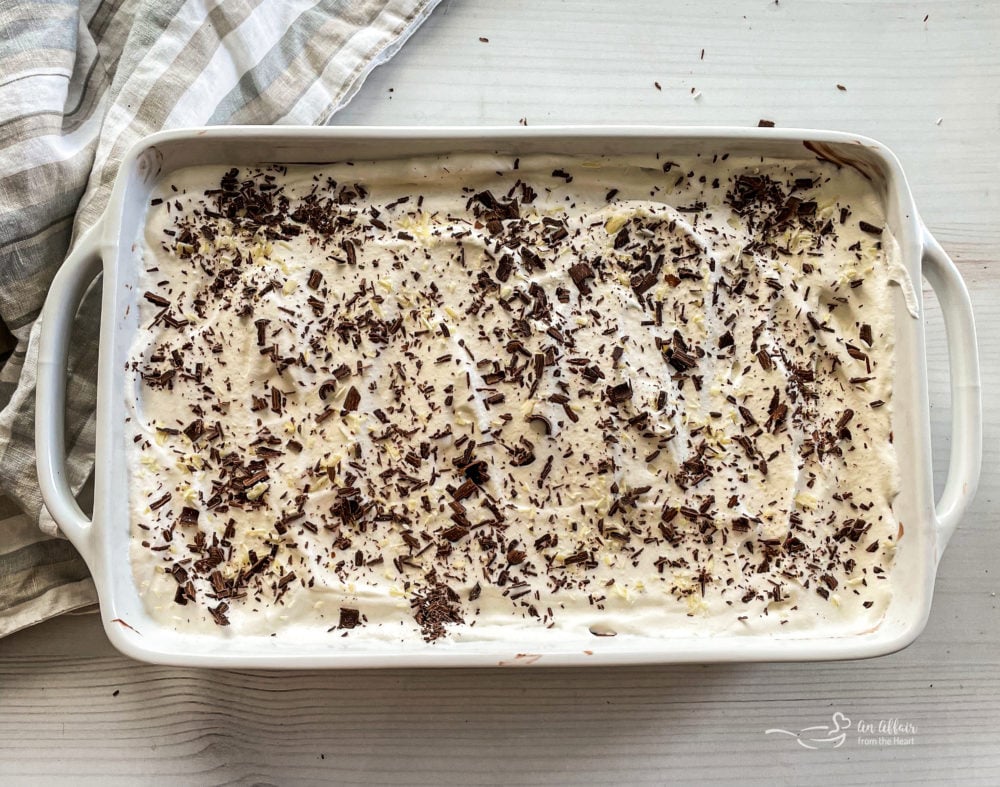 Decorate the top of the cake. Serve immediately, or place in the fridge until it's time to eat it!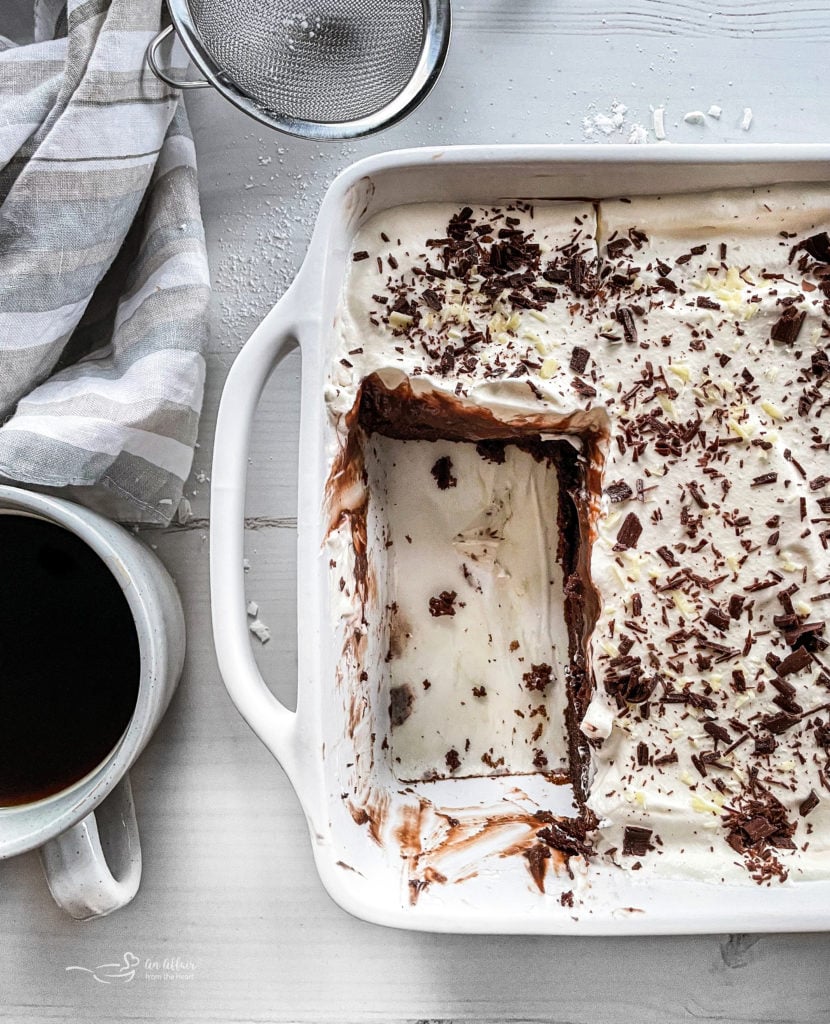 Watch it disappear!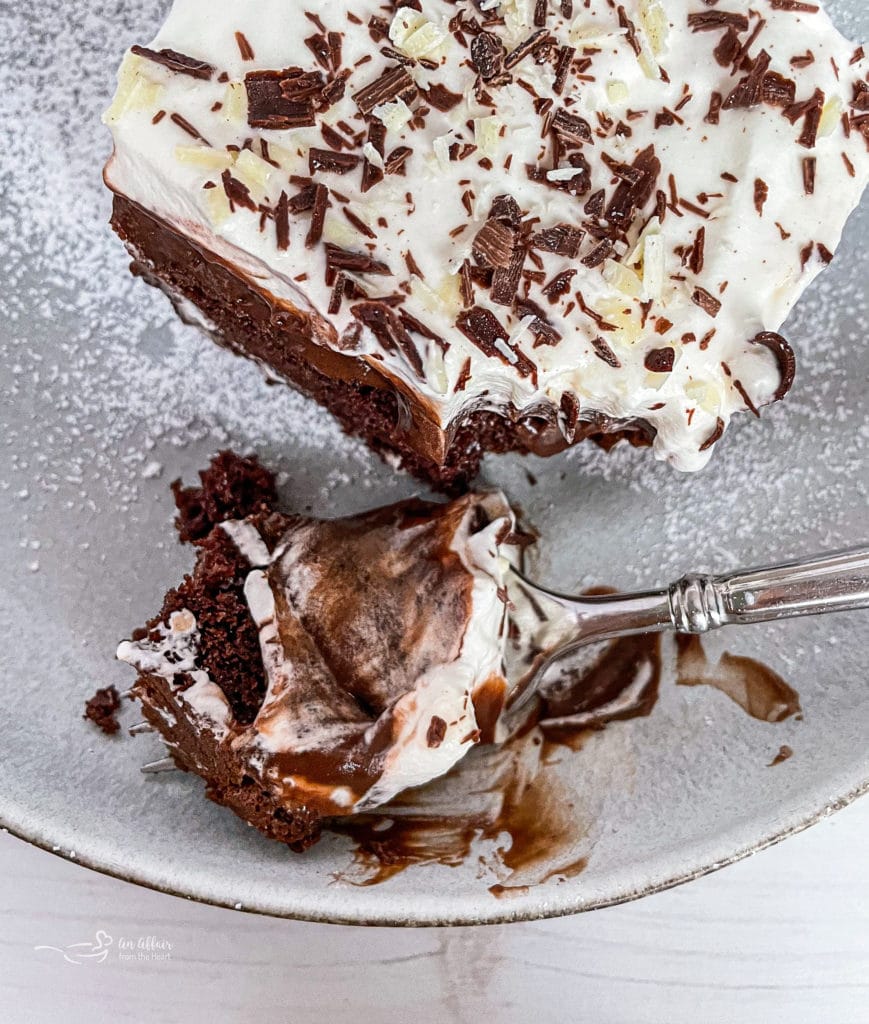 Makes you wanna lick the screen, doesn't it?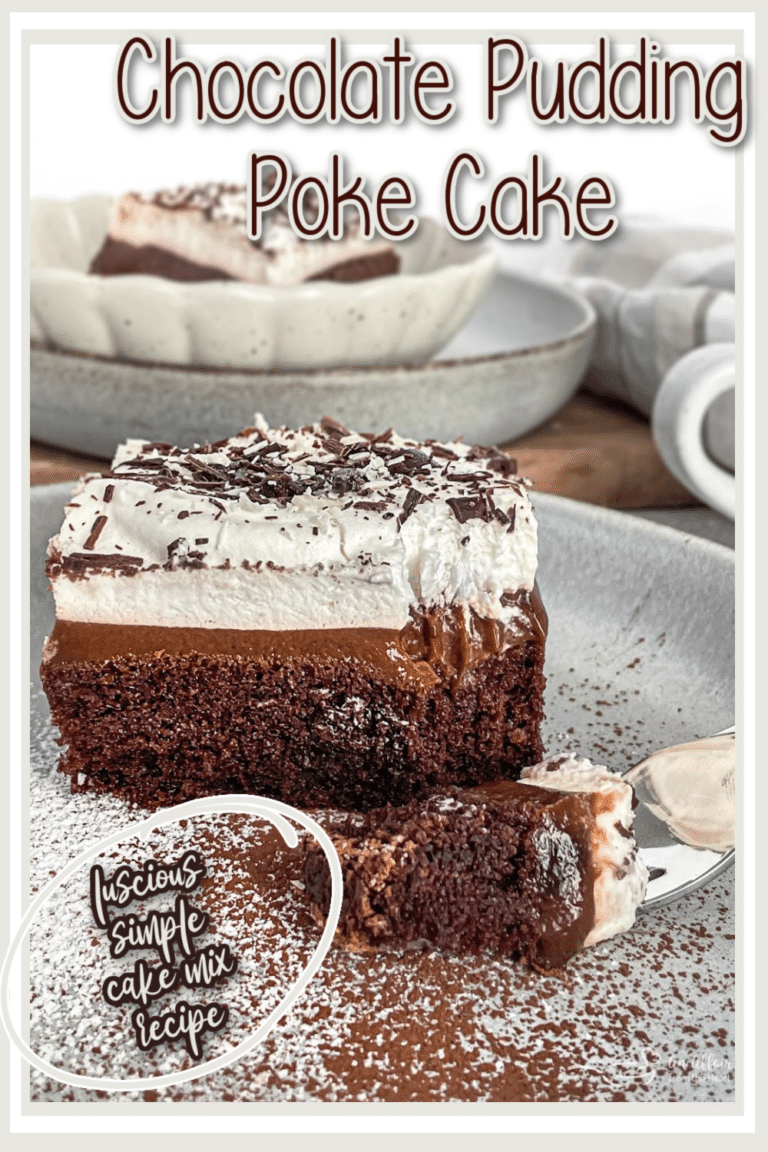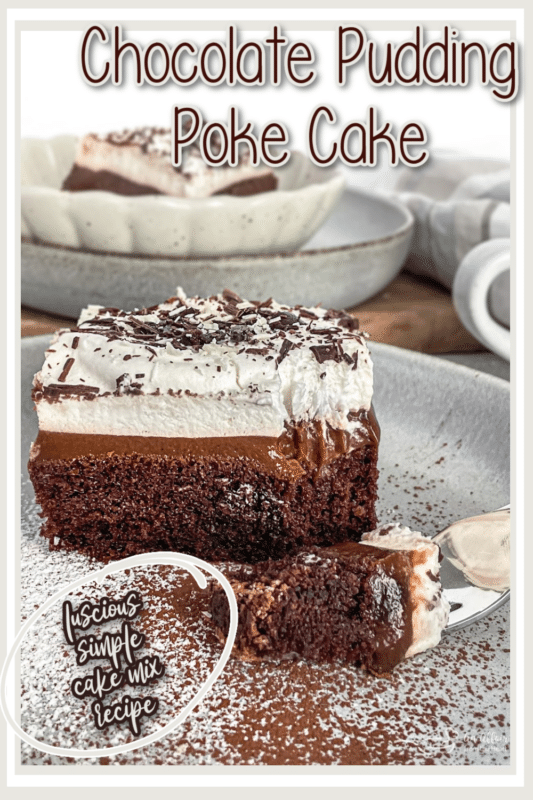 Love it? Pin it!
Don't forget where you found the recipe for the BEST Chocolate Pudding Poke Cake! Pin it to your favorite Pinterest recipe board to find it easily!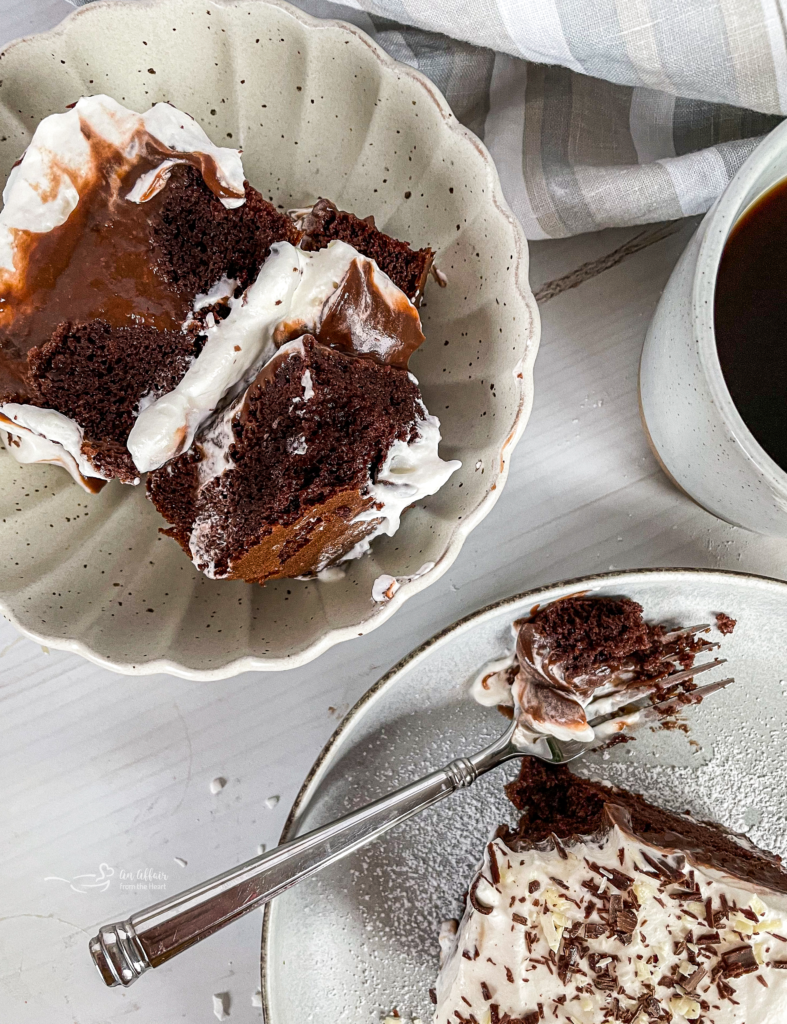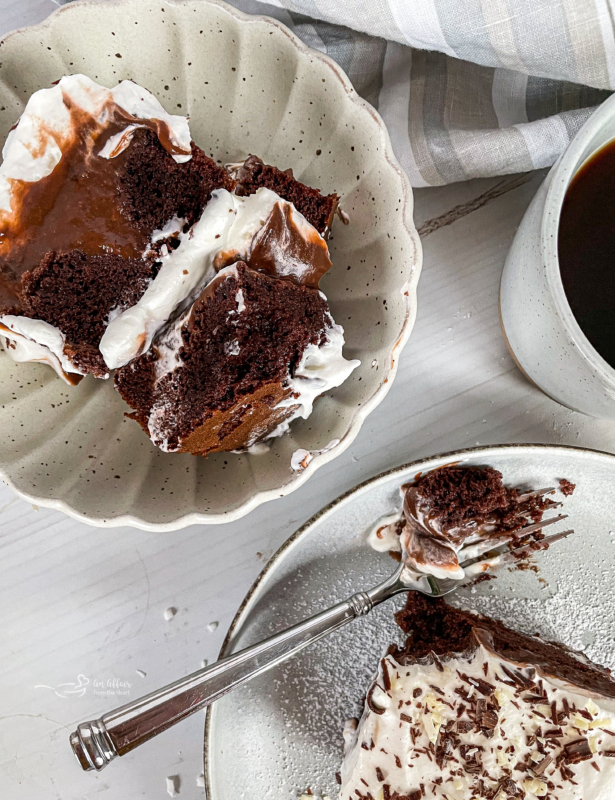 How many Holes to poke in a poke cake?
I always use the handle of a wooden spoon when I make poke cakes. It gives a nice decent sized hole for the filling. Poke holes all the way to the bottom of the cake, until the spoon hits the baking dish.
Poke holes about 1 inch apart. Too far apart, and the cake won't have enough filling, too close and the cake will become too moist and fall apart.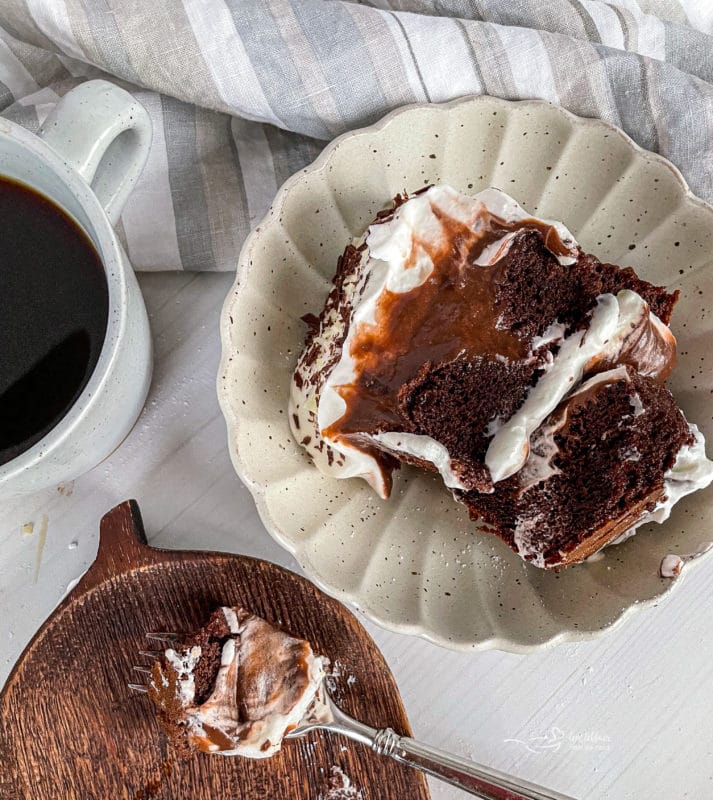 Do you have to cool a cake before poking the holes for a poke cake?
I always let mine cool slightly before I poke the holes. Too hot and the cake may fall apart, and you don't want to spread the pudding on a piping hot cake.
Wait until the cake is warm, poke the holes, spread the filling and refrigerate it until the cake is cooled entirely.
Use Pudding or Whipped Cream?
Honestly, it's a matter of personal preferrence. I have made this cake with homemade whipped cream and I have made it with cool whip. Some have some pretty strong feelings about non-dairy whipped topping and use the real cream. Some can't have the dairy, and the Cool Whip is what they need to use in order to have a piece of this chocolate Jell-O cake at all.
You may have heard cakes like these that use non-dairy whipped cream referred to as a Chocolate Pudding Cool Whip Cake or a Chocolate Cake with Cool Whip Frosting.
Again, it's your kitchen, and your rules! Do whatever you like, and whatever you have the time for!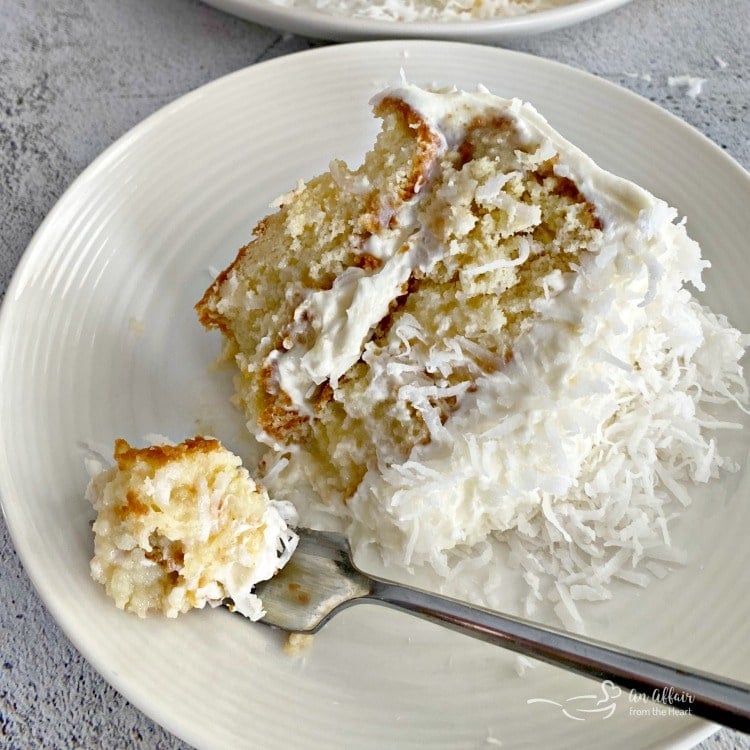 Oodles of Poke Cake Recipes to Try!
I bet you'd like to see some more poke cake recipes? Well, I have quite a few to share with you!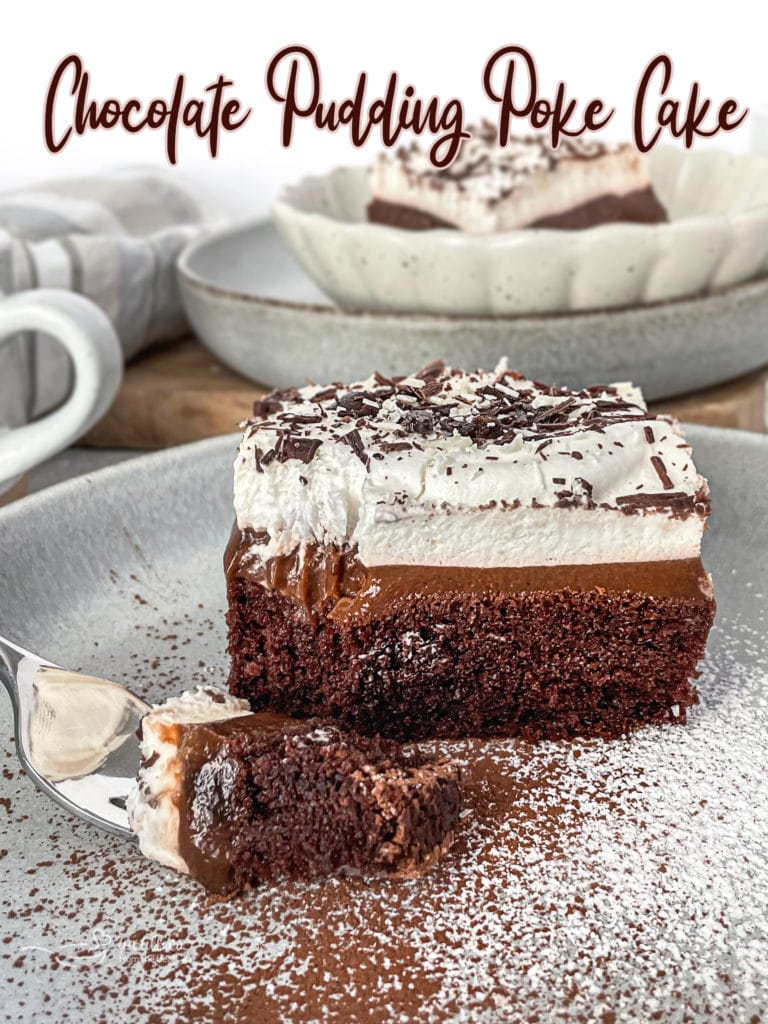 I hope you love this Chocolate Pudding Poke Cake as much as we do!

---
Yield: 16 pieces
Chocolate Pudding Poke Cake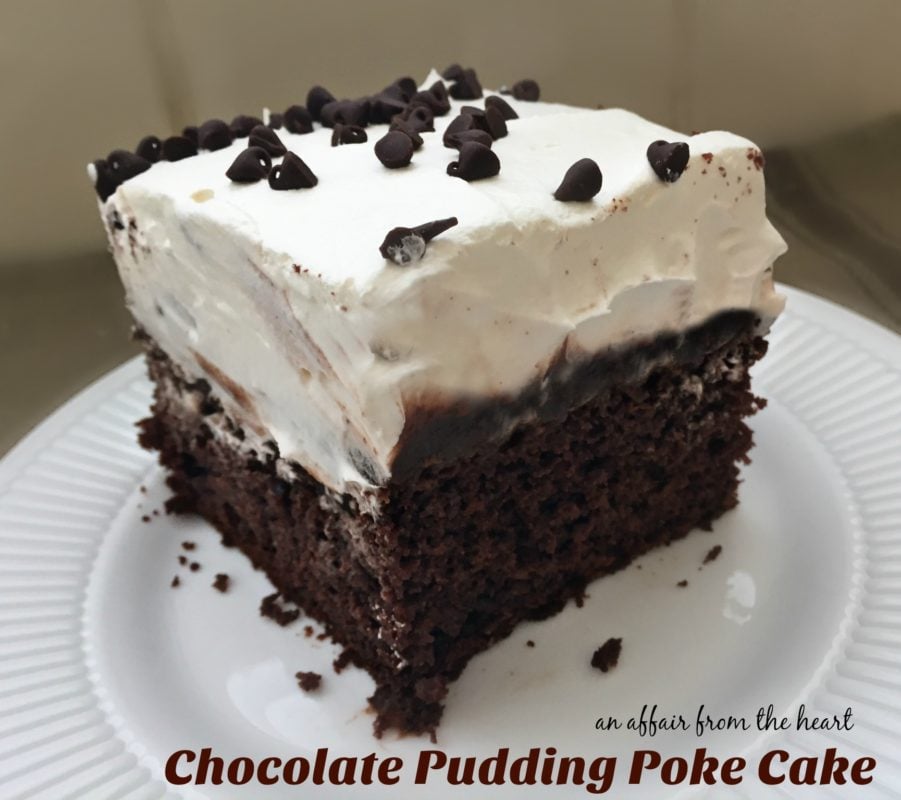 Easy to make, Chocolate Pudding Poke Cake. Devil's food cake, chocolate pudding and whipped cream.
Ingredients
1 box Devil's Food cake mix + eggs, oil and water to prepare according to package instructions
4 cups milk
2 (3.4 ounce) boxes of chocolate pudding
2 cups heavy whipping cream, prepared OR 1 -16 ounce container of non-dairy whipped topping
1/2 cup mini chocolate chips, for topping (or you could do chocolate curls)
Instructions
Prepare cake according to package instructions in a 9x13 baking dish. Bake until toothpick inserted in center comes out clean.
While cake is baking, prepare the two boxes of chocolate pudding with the four cups of milk. Place in fridge until ready to use.
When cake has cooled a few minutes, with the handle of a wooden spoon (or something similar in size) make poke holes all over the cake, poking all of the way down to the bottom of the pan.
Pour the pudding mixture over the warm cake, using the back of a spoon to spread the pudding over the top, making sure it gets down in the holes. Place cake in the refrigerator to completely cool.
Spread prepared whipped cream or non-dairy topping over the top off pudding, sprinkle with chocolate chips.
Refrigerate until ready to serve, and keep in the refrigerator.
Nutrition Information:
Yield:
16
Serving Size:
1
Amount Per Serving:
Calories:

395
Total Fat:

23g
Saturated Fat:

16g
Trans Fat:

0g
Unsaturated Fat:

6g
Cholesterol:

50mg
Sodium:

302mg
Carbohydrates:

43g
Fiber:

1g
Sugar:

26g
Protein:

5g
Nutrition isn't always accurate.
This recipe was originally posted on August 10, 2016. It was updated to improve user experience and re-shared on December 14, 2020.