Bloody Dirty Shirley Floats #HalloweenTreatsWeek
As an Amazon Associate and member of other affiliate programs, I earn from qualifying purchases.
A grown-up Halloween ice cream cocktail – the Bloody Dirty Shirley Float is an ice cream float made with vodka, vanilla ice cream, lemon-lime soda, and syringes of grenadine "blood." Sure to offer a scary-good time!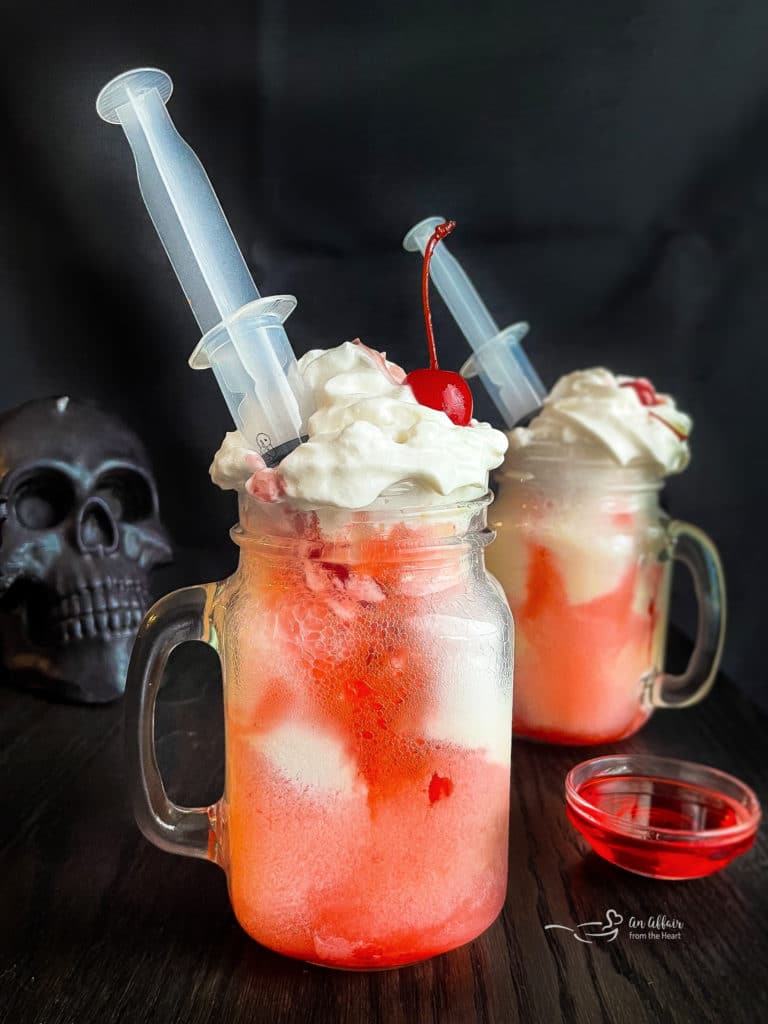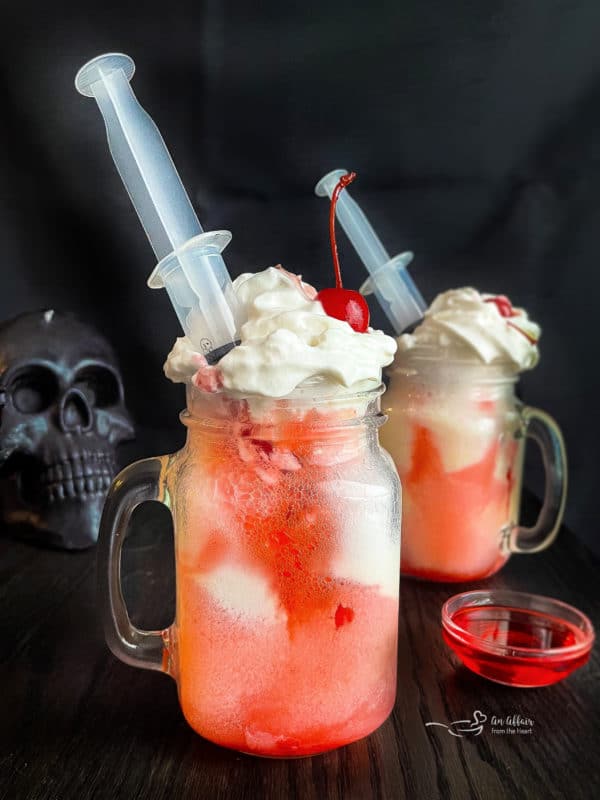 Bloody Dirty Shirley Ice Cream Cocktail… Doesn't that just sound pretty scary? It sounds like a horrific crime scene or something. This is why it is a perfect name for an adult beverage just in time for Halloween. Probably most folks are familiar with Shirley Temples. There is absolutely nothing scary about a Shirley Temple.
Unless of course, you are scared of child stars in hopelessly sappy movies that tug so hard at your heartstrings that they leave you crying on the floor. That can be pretty scary. But, if you make it a Dirty Shirley, then you make it less about the kids and a lot more adult. Adding booze will do that.
This post and recipe were created for
#HalloweenTreatsWeek
! I was sent samples by some of the sponsor companies but as always opinions are 100% mine. This recipe is for adults 21 and older and does contain alcohol.
It is almost Halloween which means it is time for this year's #HalloweenTreatsWeek recipe and giveaway event!! #HalloweenTreatsWeek is a yearly Halloween blogging event that is hosted by Angie from
Big Bear's Wife
& its a creepy and haunting week-long event is filled with some amazingly wicked Halloween treats, recipes and some frightfully fun giveaways.
"When witches go riding, and black cats are seen, the moon laughs and whispers 'tis near Halloween."
A Killer Cocktail Called A Bloody Dirty Shirley Float
A dirty Shirley Temple gets dirty with the addition of some vodka, then becomes a wonderful ice cream cocktail when you add some vanilla ice cream too. Making it a bloody dirty Shirley means adding a bit more grenadine to deepen the red. So breath a sigh of relief. No need to mix ice cream into bloody Mary mix if that is what you were thinking. If that were the case, I think we would be calling it a psycho killer bloody dirty Mary float anyway. (now that idea is scary!!)
An Adult Shirley Temple Remade Into A Halloween Cocktail
The funny thing about a regular Shirley Temple drink? The child actress actually hated them! Imagine a lifetime of every time you go out to eat someone wants to serve you one. I am surprised she didn't go bonkers and go on a revenge spree and chop everyone who ever served her one into itty bitty bits… then use those for garnishing her own twisted take on the drink.
Fortunately, this version, which takes the adult Shirley Temple one step past the point of no return in terms of sweetness, is killer. As in… delish! But I must caution you. These go down very easily. And you don't want to turn into a zombie-like creature stumbling around and looking for fresh brains to gorge on or your car keys to drive anywhere.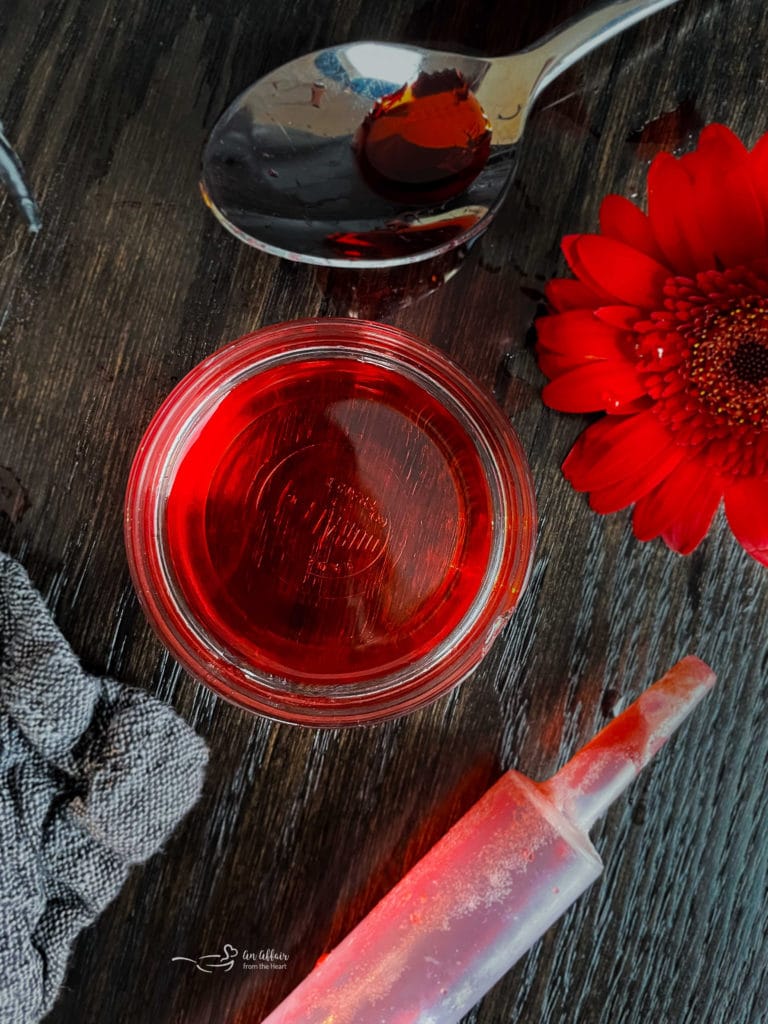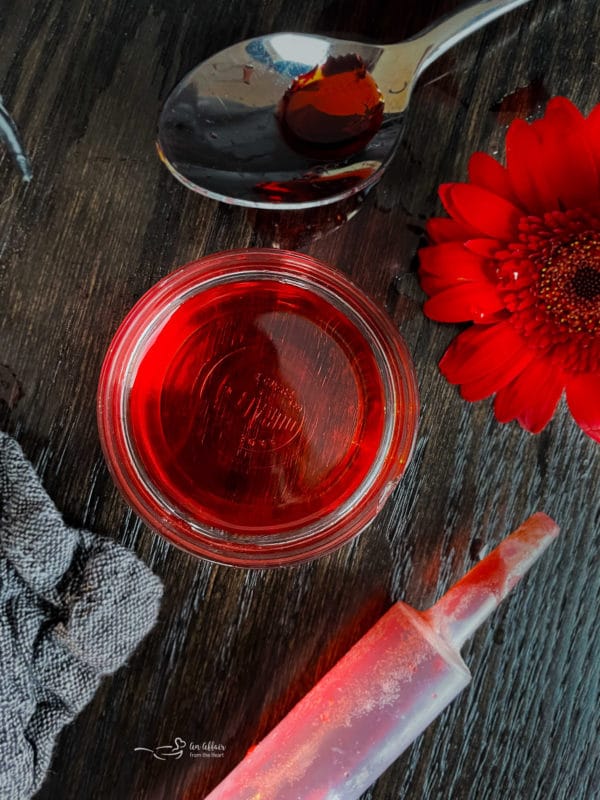 How To Make A Shirley Temple Float Bloody
Building this Halloween ice cream cocktail is scarily easy. Once you scoop some nice dollops of ice cream into some suitable mugs, add in the vodka and lemon-lime soda, it's time to give them a "bloody look" that will make them suitable for any Halloween party! (or just for sipping on while handing out candy to the trick-or-treaters!)
The syringes make it easy and fun to "bloody" up your ice cream and whipped cream too. Sure, you don't need them, you can just pour it over the top like my regular Shirley Temple Floats but don't those syringes make your drink just that much gorier? Plus it is fun for your friends to squirt into their own cocktail!
Drink in Moderation
Even if your pour of the booze is on the heavy side, you won't probably taste much booze. Don't get carried away though, unless you really want a monstrous headache the next day. The kind that will make you wish you were the undead.
Yes, it will creep up on you if you drink too many. (But what a sweet way to go!)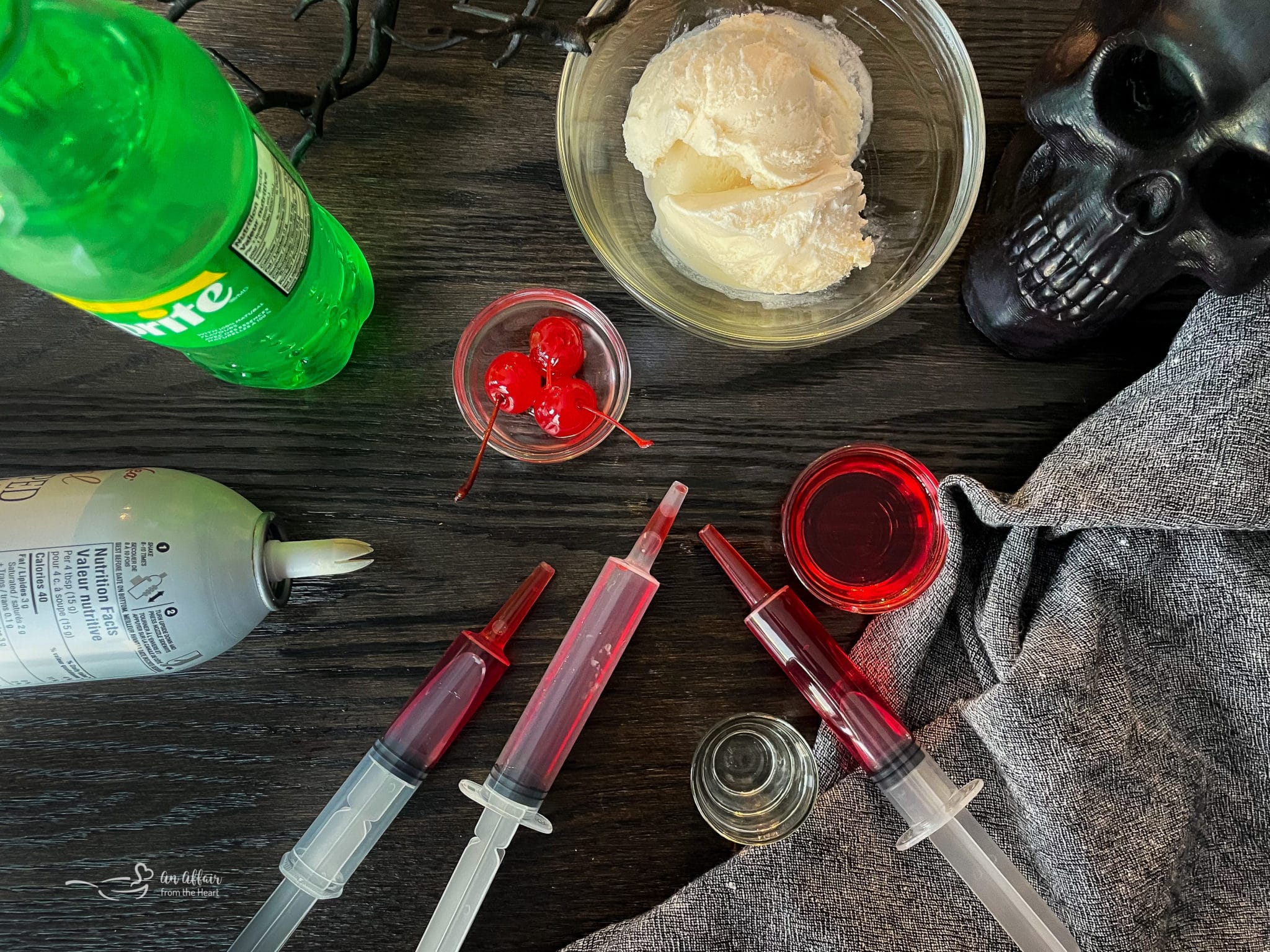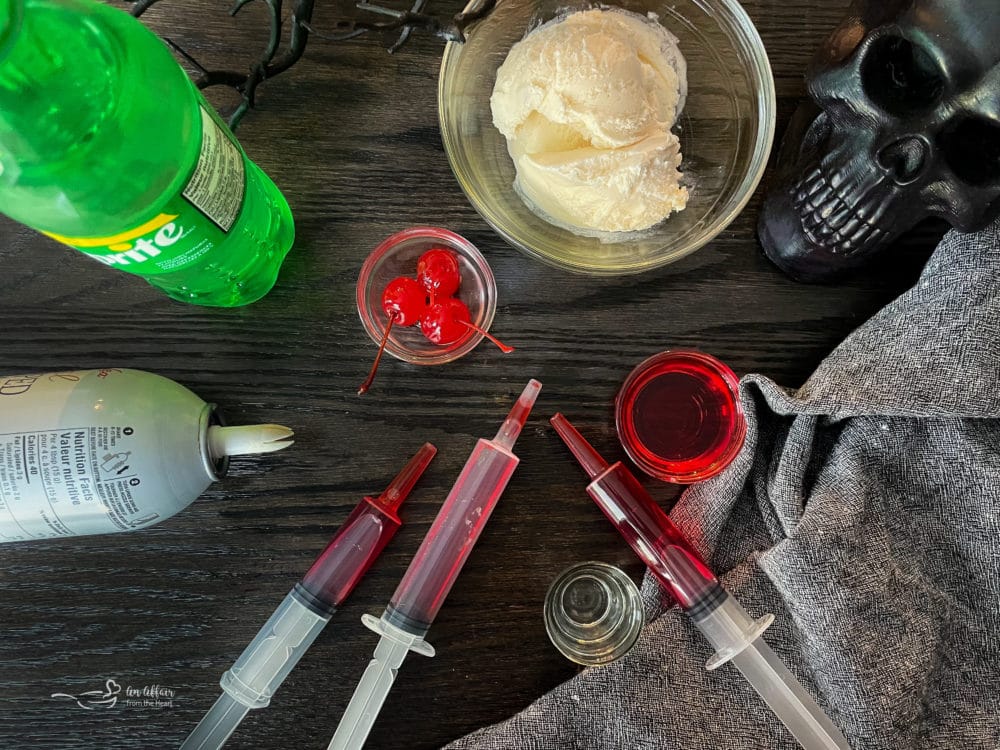 The Ingredients Needed For This Bloody Halloween Cocktail
You won't need to fight any vampires or chase any zombies down to find these simple ingredients. You might just have everything you need in your pantry!
Lemon Lime Soda (like Sprite or 7Up)
Vodka (cherry vodka or amaretto will also work well)
Maraschino Cherries
Grenadine Syrup
Vanilla Ice Cream
Whipped Cream for garnish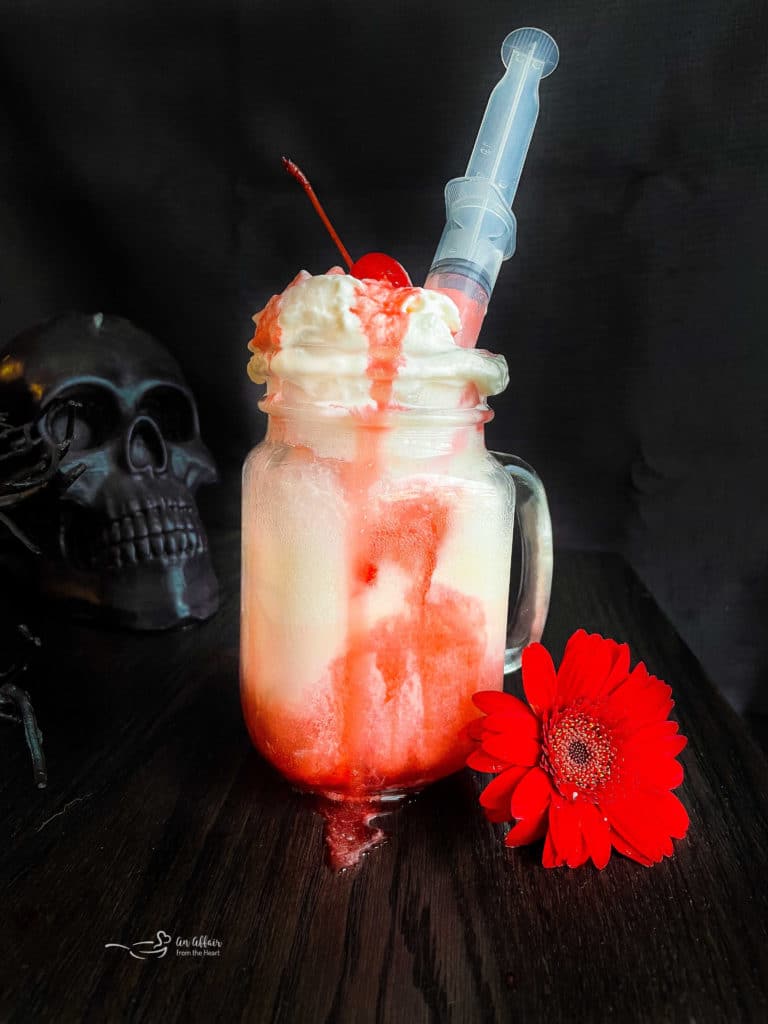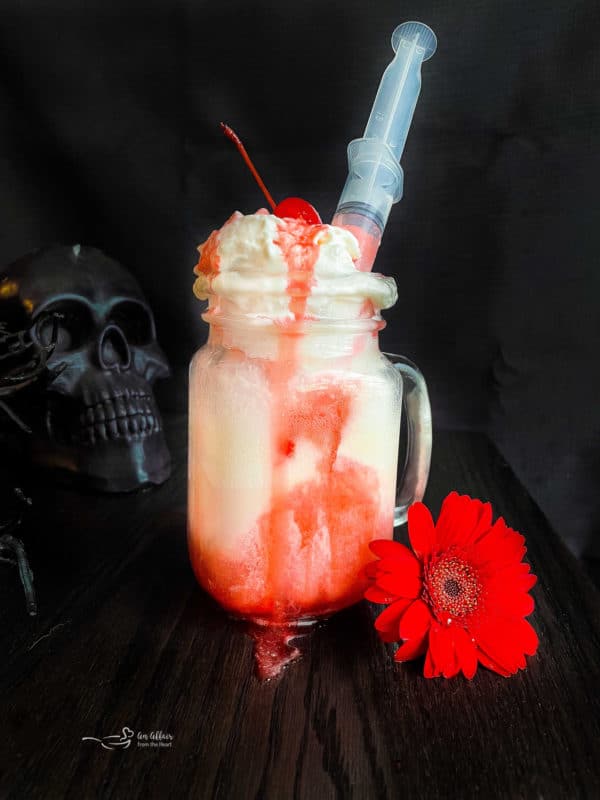 How to Make a Bloody Dirty Shirley Ice Cream Cocktail
These Halloween Cocktails are scarily easy to make!
Step One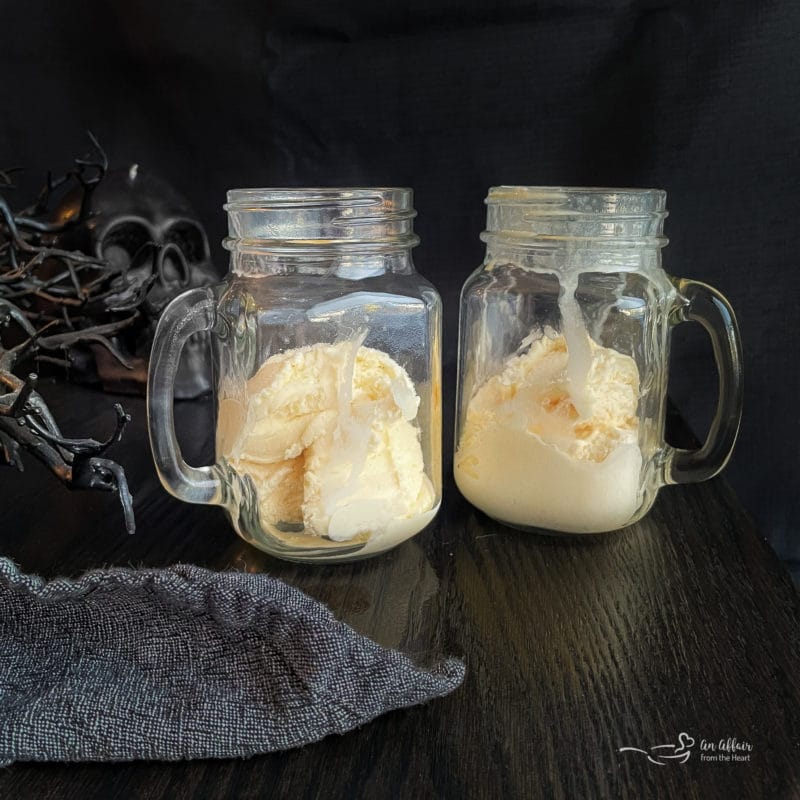 Press ice cream into a pint-sized glass.
Step Two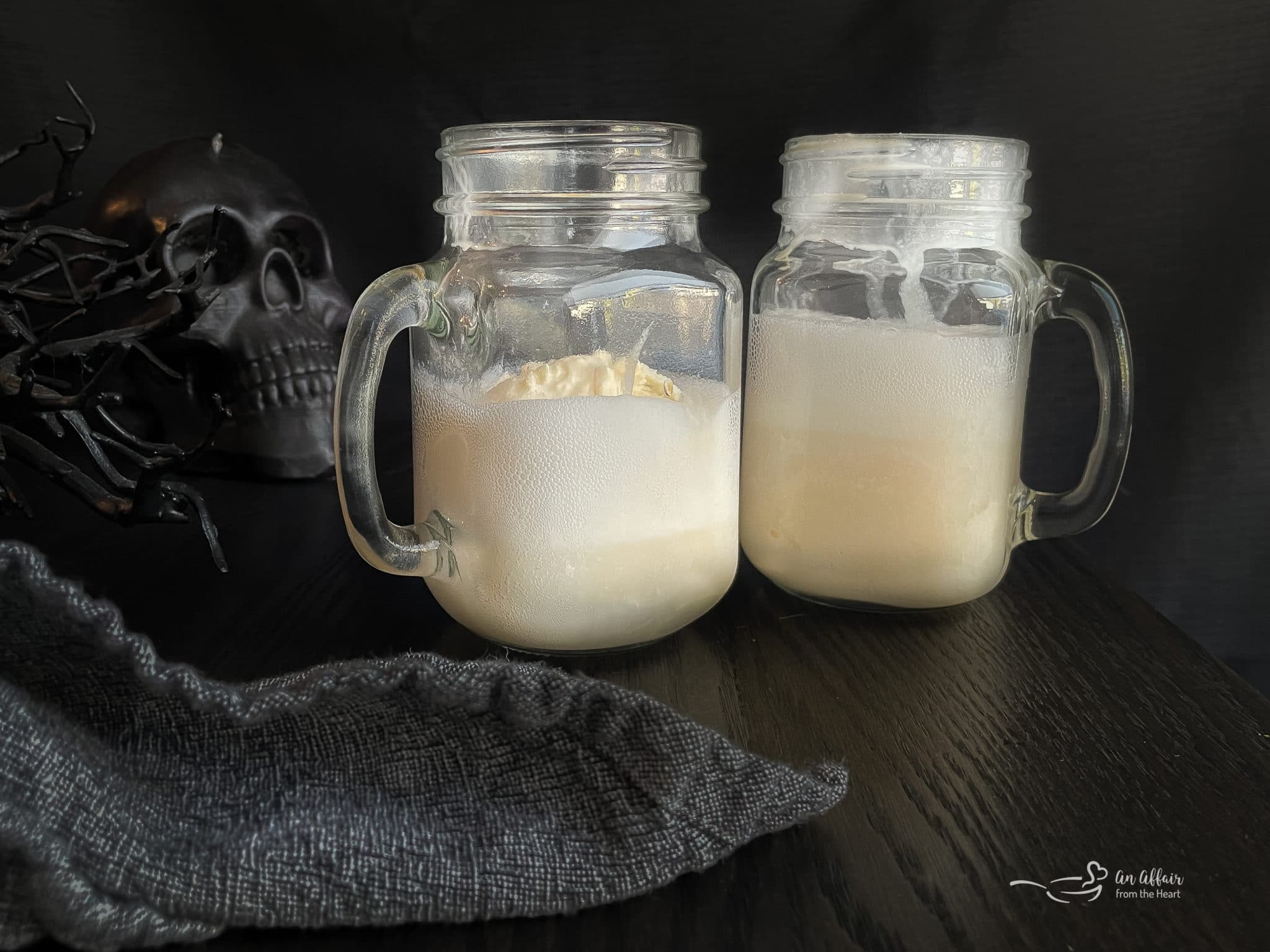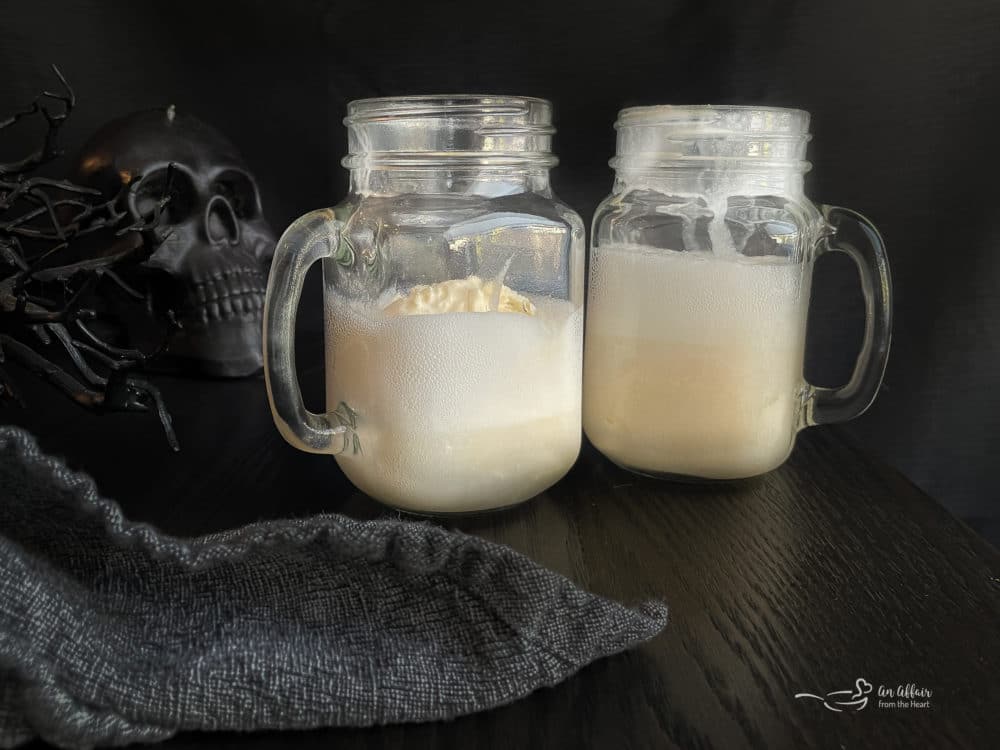 Pour vodka and lemon-lime soda over the ice cream.
Step Three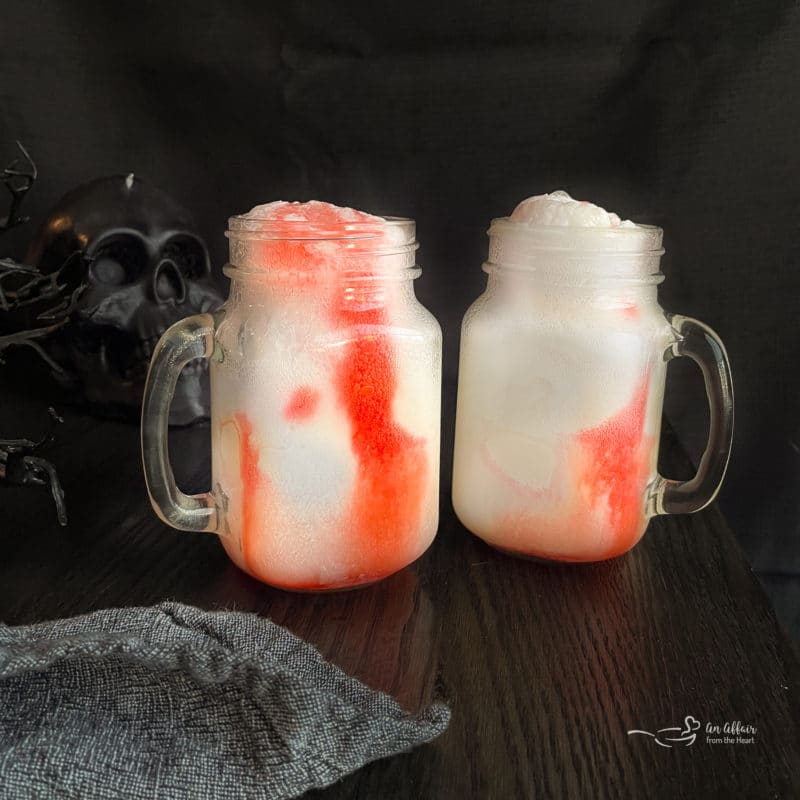 Drizzle grenadine over the top.
Step Four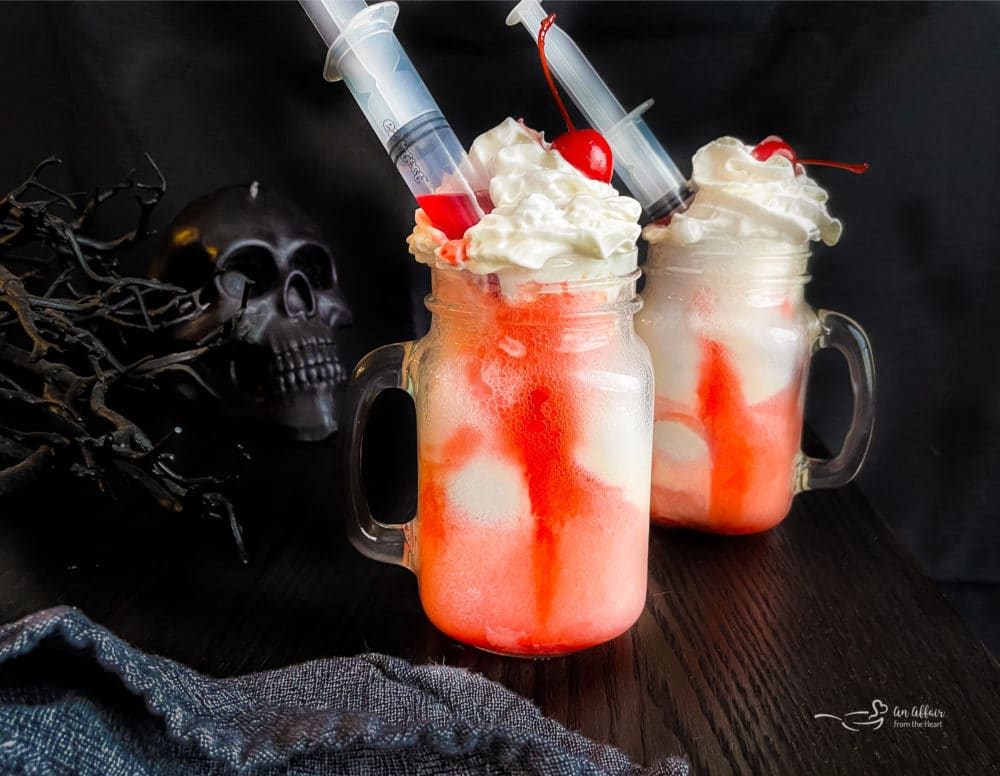 Garnish with whipped cream and a cherry on top. For added effect, serve more grenadine (or an extra shot or red cherry vodka) on the side, in syringes.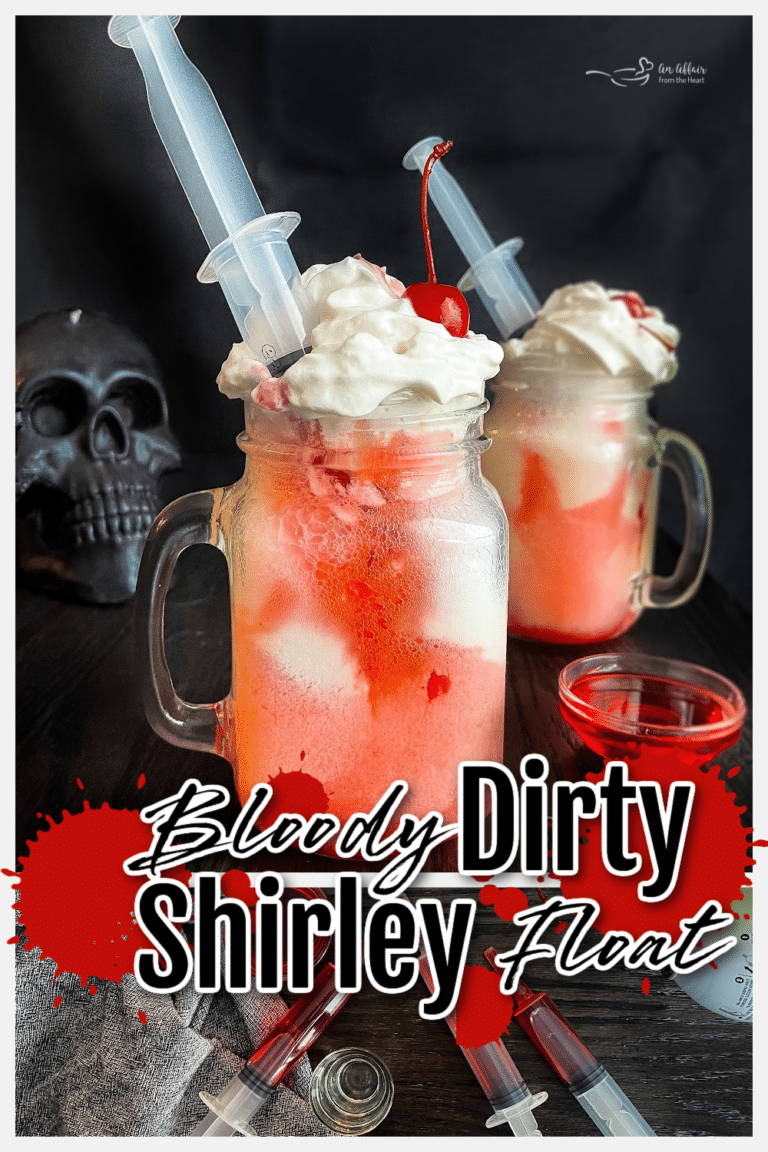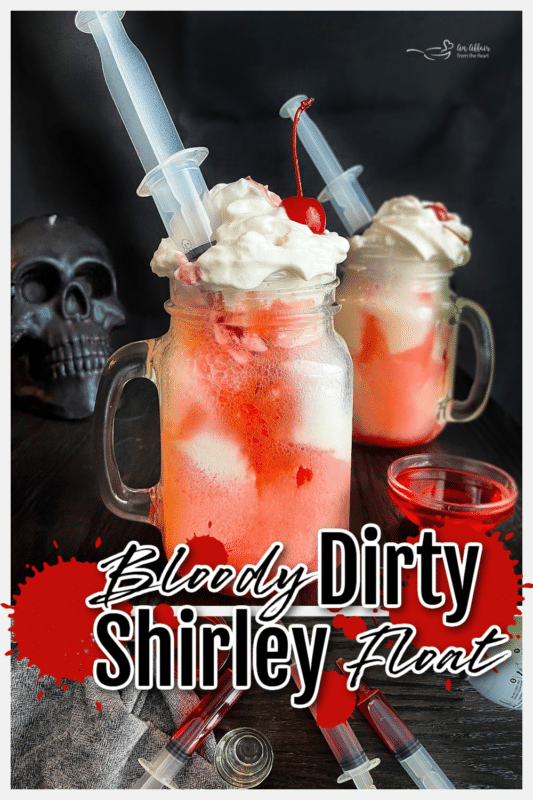 Love it? Pin it!
Don't lose your head and forget where you found these Halloween Ice Cream Cocktails! Pin them to your favorite Pinterest board before you go!
Halloween Treats Week Giveaway
For the 4th annual #HalloweenTreatsWeek event we have 28 hauntingly talented bloggers that are sharing their favorite Halloween recipes throughout the week!
Follow the hashtag #HalloweenTreatsWeek on social media and look at the bottom of each post to see all of the Halloween recipes that we're sharing!
Prize #1 from Dixie Crystals
41 Pieces Silicone Bakeware Set
3 Piece Halloween Silicone Spatula Set
Nordic Ware Haunted Skull Cakelet Pan
Giveaway open to US Residents 18 years or older. All entries will be verified. No PO Boxes Please. Prizes will be sent directly from sponsor to winner, bloggers are not responsible for prizes. This giveaway runs from October 11th – October 15th at 11:59 PM EST. Winners will be selected soon afterward and contacted by e-mail. Winners will have 48 hours to respond or a new winner will be chosen. There are a total of 1 (ONE) prize pack and therefore we will have a total of 1 (ONE) winner. No purchase is necessary. Void where prohibited by law.

More Treats For Halloween Entertaining
If you need more Halloween entertaining ideas and treats, for both kids and adults I am happy to share.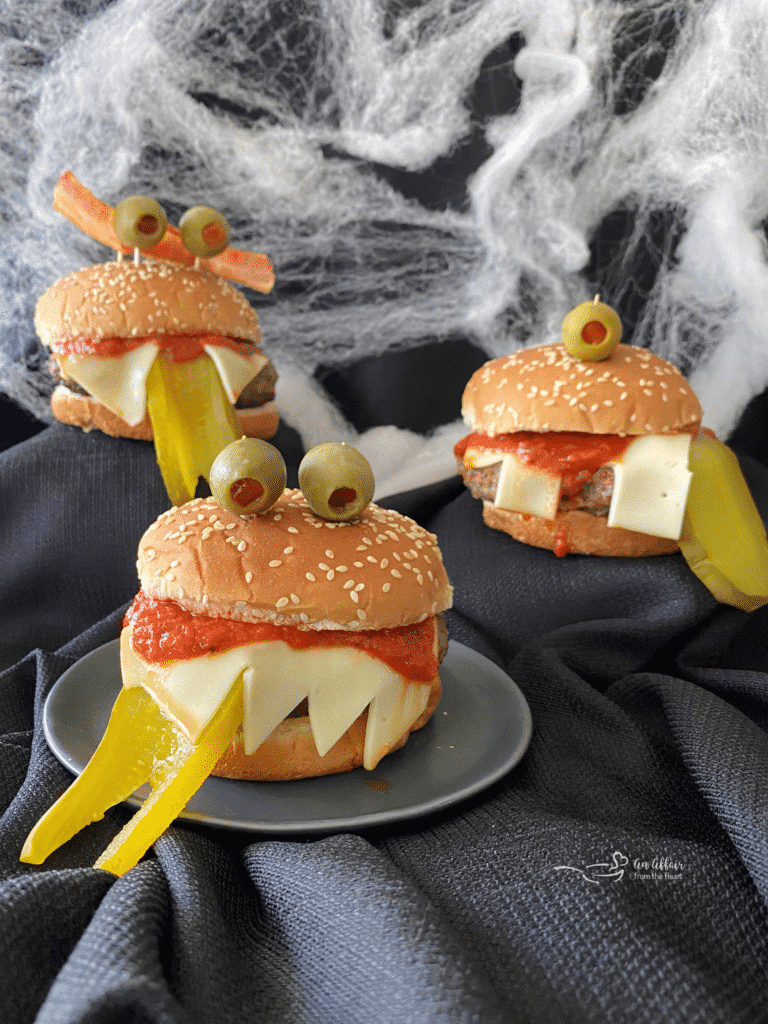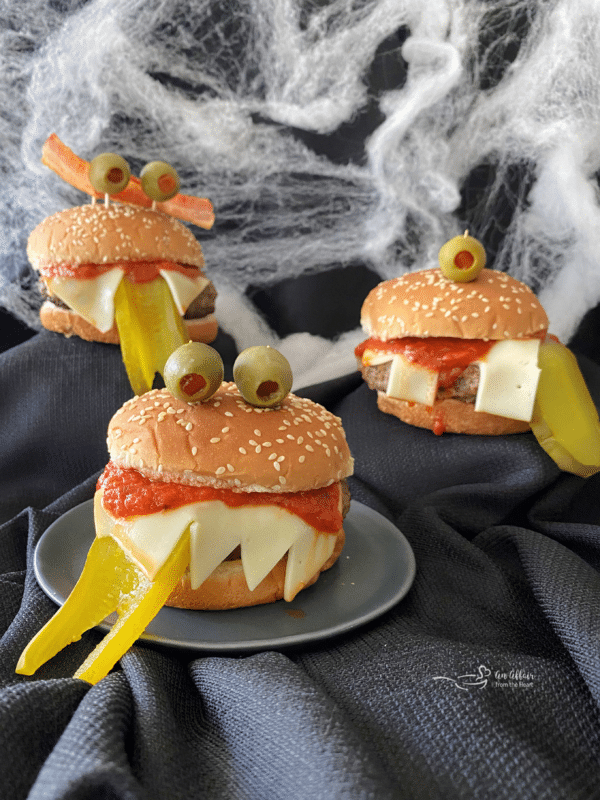 In case you missed Monday's recipe, check out the Monster Burgers that I shared!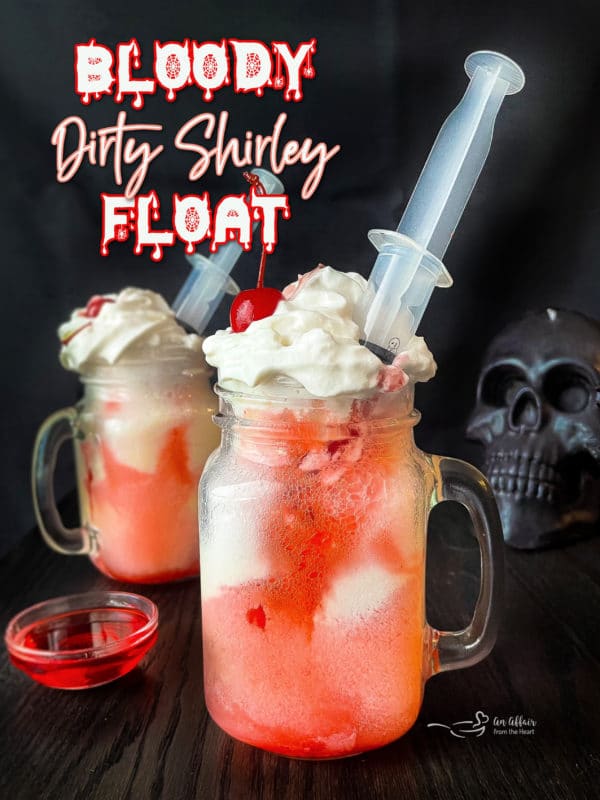 Enjoy your Halloween fun, and have a frighteningly good time!

[mv_create key="964″ thumbnail="https://anaffairfromtheheart.com/wp-content/uploads/2021/10/Bloody-Dirty-Shirley-Float-4-scaled.jpg" title="Bloody Dirty Shirley Float" type="re
Check out all of these great #HalloweenTreatsWeek recipes for today
r;">Disclaimer: These posts and recipes are part of the week-long event, #HalloweenTreatsWeek but all opinions are 100% mine! We would like to Thank our amazing brand sponsors: Dixie Crystals that provided a prize pack for our giveaways and also sent some samples and products to the #HalloweenTreatsWeek bloggers to use in their recipes.