Rainbow Cookies
As an Amazon Associate and member of other affiliate programs, I earn from qualifying purchases.
The bake along was for her Rockin' Rainbow Cookies.
Now let me just back up and tell you that I have always loved to cook, but I have never really thought of myself as much of a baker.
When I joined the bake along, I knew that I would be making somethings out of my "comfort zone"
and things they I would normally not make.
That's why I joined!!
Not to mention, it's really fun!
Danielle said that these are the first cookies gone off of her cookie plates, I will have to say that hers, are MUCH prettier than mine!
Here are hers:
I decided to change it up a bit and make them more Christmasy,
Using red, white and Green batter and white chocolate for the outside.
my (not so rockin') rainbow cookies
I'm not sure what went wrong with mine?
She dunks hers in chocolate, and I thought that looked cool!
The recipe said to frost the tops, but I decided to follow her lead and dunk mine!
When I dunked them, the cakey crumbs fell into the chocolate and then stuck to the outside!!
The chocolate seemed really thick?
So, after I had dunked and dusted a few with sprinkles to cover up the crumbs,
I decided to ":frost" the tops of the others.
They are really pretty, and they taste super good.
I love raspberry and almond, I cut mine with a biscuit cutter
THIS RECIPE DOUBLES WELL-JUST USE 9X13 PANS. FOR THE ONES ABOVE I CUT THE COOKIES USING COOKIE CUTTERS AND FULLY DIPPED IN THE MELTED CHOCOLATE! SO PSYCHED TO SEE YOURS! SOME PEOPLE LIKE TO ADD CHOC SPRINKLES ON TOP TOO-JUST AN IDEA!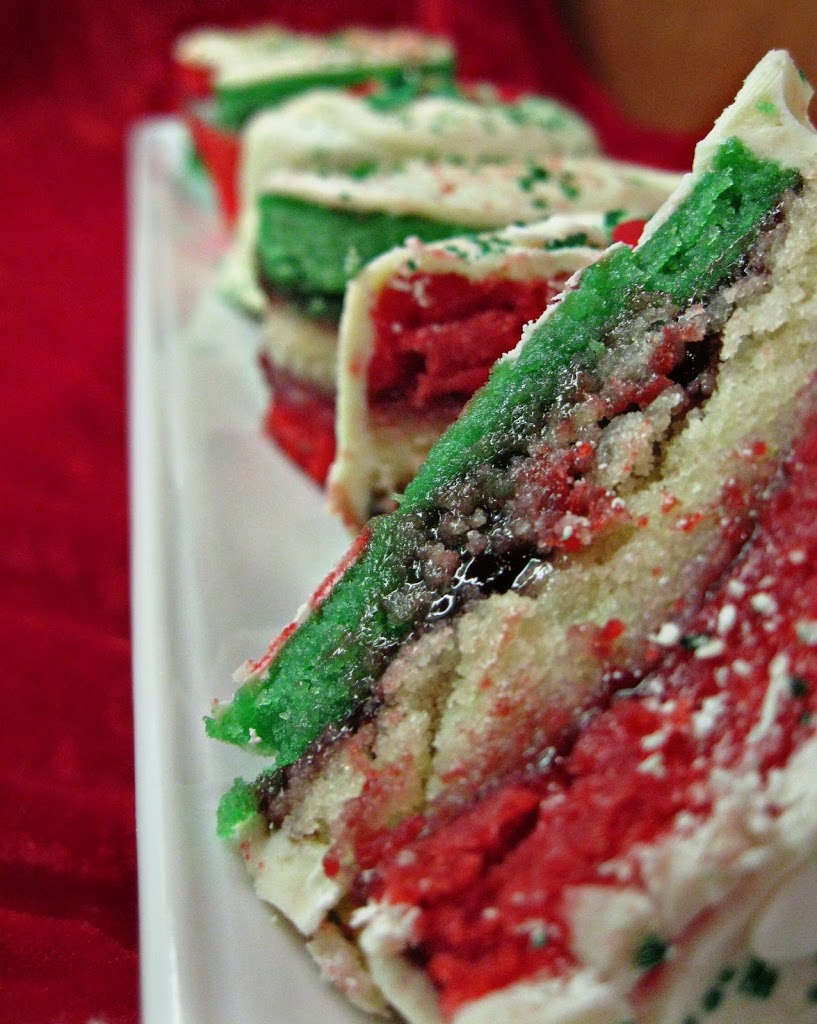 ooey gooey raspberry center
So, All in all, I guess they weren't a total failure. In my book, they can't be bad if they taste that good!
My oldest daughter keeps making me laugh, she keeps saying,
"can I have another one of those colored zebra cakes?!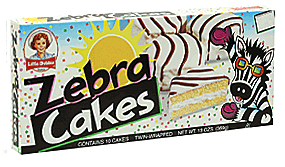 Yield: 6 Cookies
Rainbow Cookies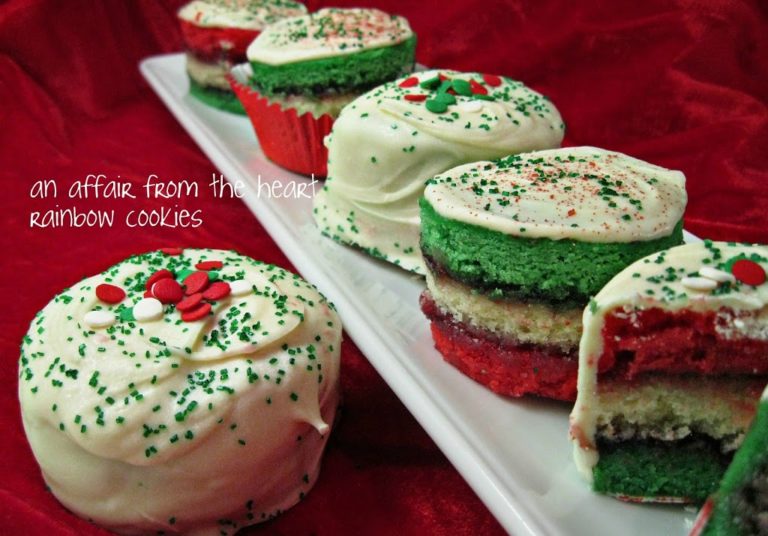 Rainbow Cookies filled with Raspberry jam.
Ingredients
8 OUNCES ALMOND PASTE
3/4 C SUGAR
1/2 TSP. ALMOND EXTRACT
3/4 C. BUTTER (1 1/2 STICKS)
3 EGGS
1 C. FLOUR
1/4 TSP. SALT
2/3 C. RASPBERRY JAM
1 BAG GHIRADELLI BITTERSWEET CHOC CHIPS
Instructions
LINE THREE 8X8 PANS WITH NONSTICK FOIL. PREHEAT OVEN TO 350. IN MIXER, BEAT ALMOND PASTE, SUGAR, EXTRACT AND BUTTER TILL CREAMY. ON MEDIUM, ADD EGGS TILL INCORPORATED. ON LOW, ADD FLOUR AND SALT. DIVIDE THE BATTER EVENLY INTO 3 BOWLS-APPROX. 1 CUP IN EACH. TINT EACH BOWL A DIFF COLOR:PINK, YELLOW, GREEN. SPREAD EACH INTO ONE OF THE PANS AND SPREAD EVENLY WITH OFFSET SPATULA. BAKE 10-12 MINS UNTIL JUST BEGINNING TO BROWN IN CORNERS. DON'T LET CAKES BROWN. COOL 30 MINUTES IN PANS. FLIP ONE LAYER ONTO COOKIE SHEET LINED WITH NONSTICK FOIL AND PEEL AWAY THE FOIL IT BAKED ON. SPREAD ON 1/3C. JAM. FLIP ANOTHER LAYER ONTO THE JELLY-REMOVE FOIL AND SPREAD WITH THE REST OF THE JAM. TOP WITH FINAL LAYER. IF YOU LIKE YOURS FLATTER, PLACE FOIL ON TOP AND WEIGH DOWN WITH HEAVY BOOKS AND/OR CAS TO FLATTEN WHILE CHILLING IN FRIDGE. I DID NOT WEIGH THESE DOWN AS I WANTED A TALLER PRESENTATION. ONCE FIRM, MELT CHOC CHIPS IN MICROWAVE AND SPREAD ON TOPS. CHILL AGAIN. LET SIT A FEW MINS AT ROOM TEMP BEFORE CUTTING OR CHOCOLATE WILL CRACK.
Nutrition Information:
Yield:
6
Serving Size:
1
Amount Per Serving:
Calories:

735
Total Fat:

39g
Saturated Fat:

17g
Trans Fat:

1g
Unsaturated Fat:

20g
Cholesterol:

154mg
Sodium:

380mg
Carbohydrates:

89g
Fiber:

3g
Sugar:

56g
Protein:

10g
Nutrition isn't always accurate.
Happy Baking!!
Michaela