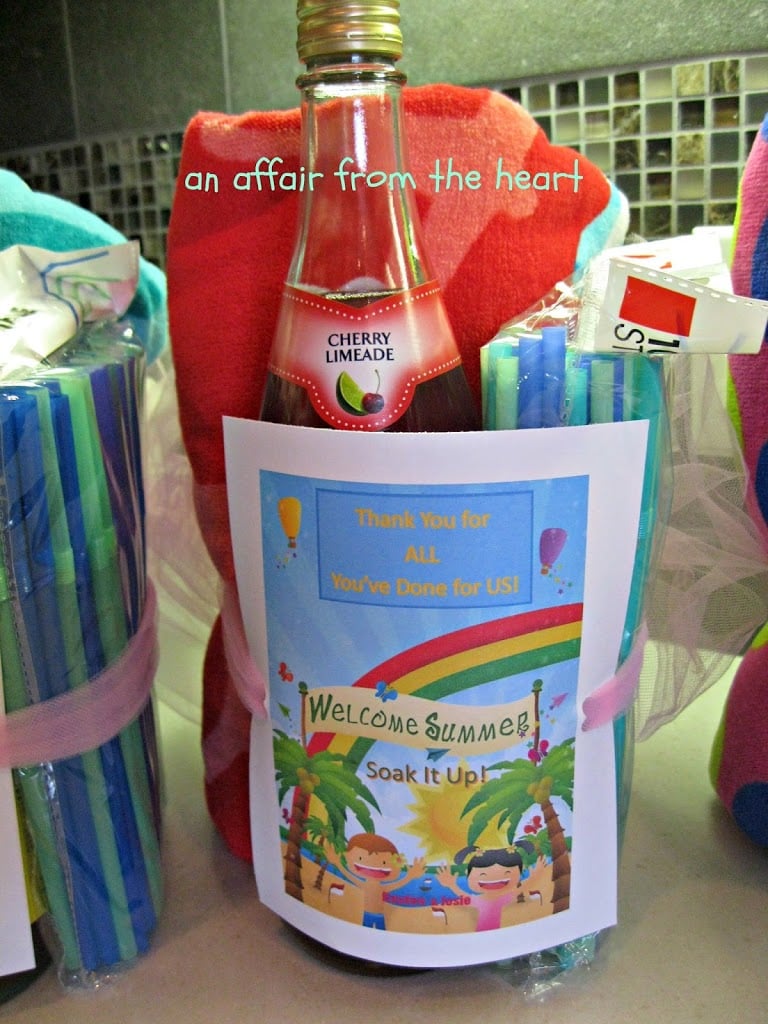 Last year for the kids' teachers and teacher aids I made super cute
I knew they would be hard to beat!
But I had this cute idea while I was out shopping one day.
When I think summertime I think of sitting by the water and sipping lemonade to keep cool.
thus, this idea was born!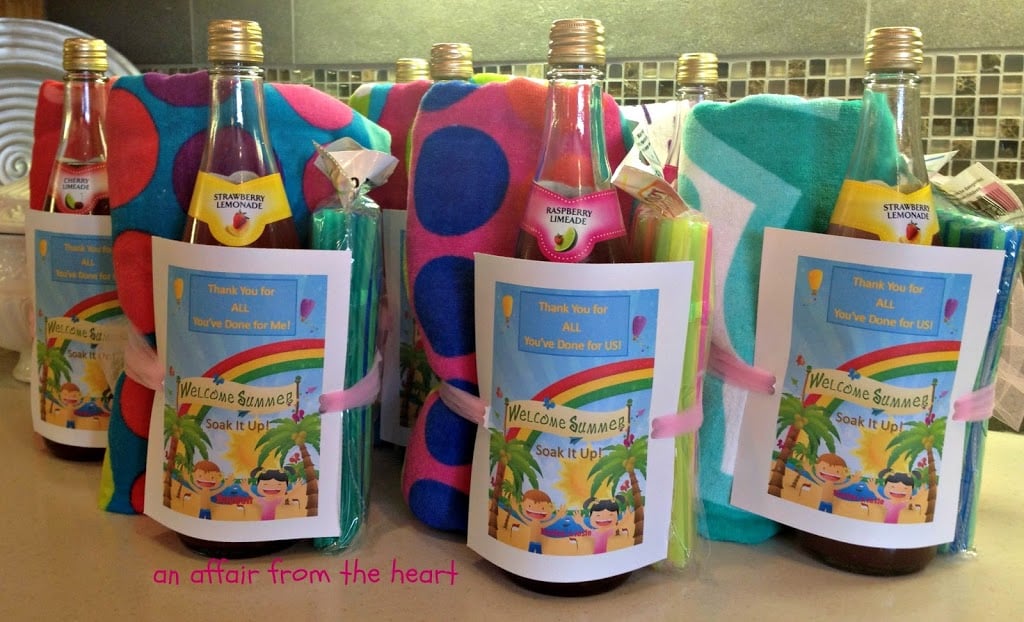 Here they are, all lined up!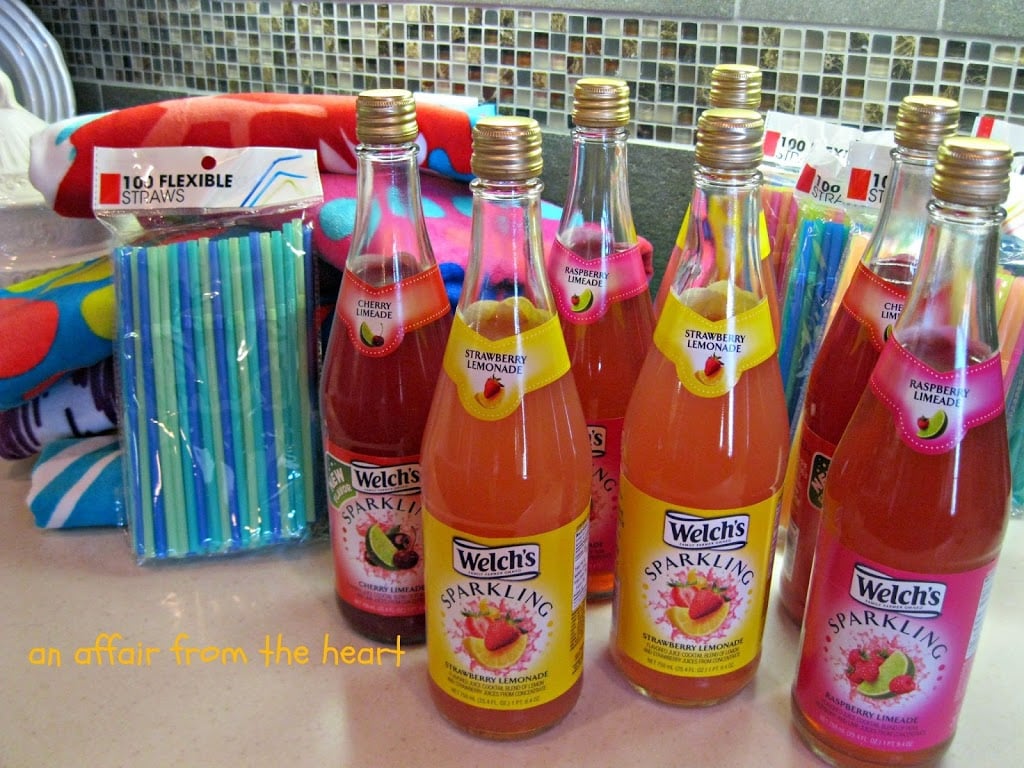 I bought each teacher a different beach towel, these large bottles of lemon and lime aids to match,
and found these colorful flexible straws.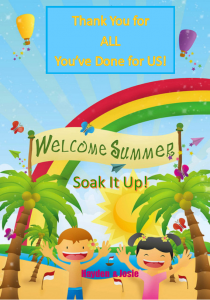 I made this up from a google image, and tweeked it in Microsoft Publisher.
I rolled the towels, looped some tulle through holes punched on either side of the car, and tied it all together.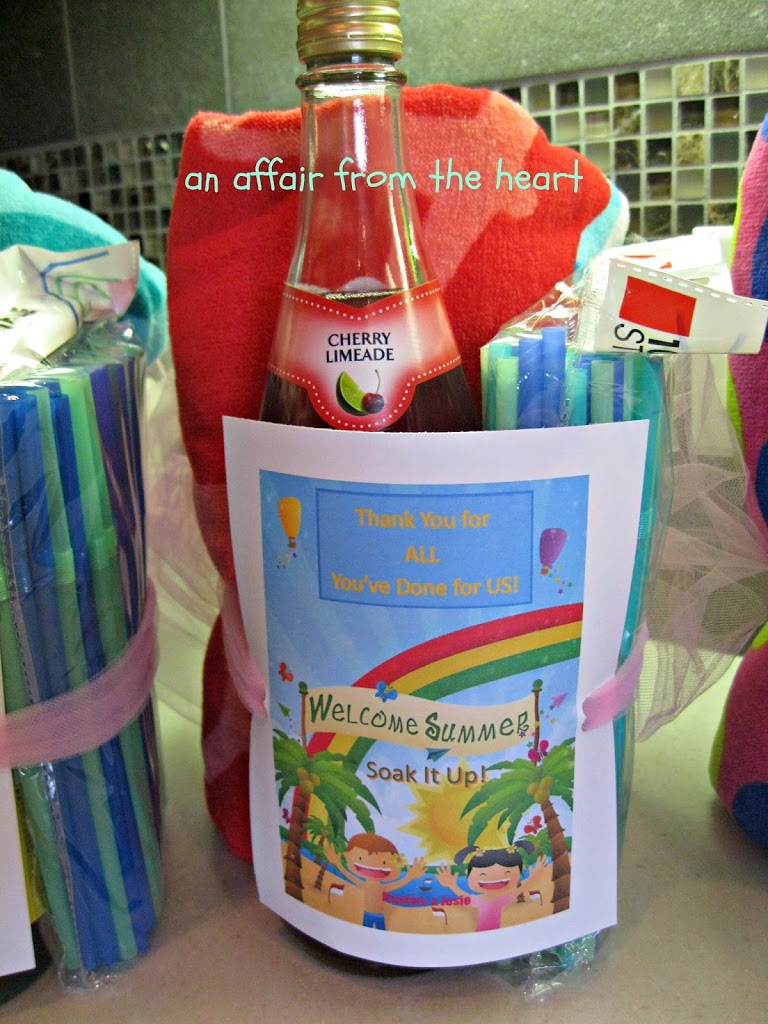 Ta-Da!! Who couldn't use this??
Hope they enjoy them!!

If you make this recipe, I'd love to know! Snap a picture, share the photo on social media with the hashtag #AnAffairFromTheHeart – I'd love to see what you made! – Michaela