Snickers Dip
As an Amazon Associate and member of other affiliate programs, I earn from qualifying purchases.
This Snickers candy bar dip is so fluffy and delicious, and perfect for any get together. Serve it with apples, or graham crackers, and kids of all ages will go crazy!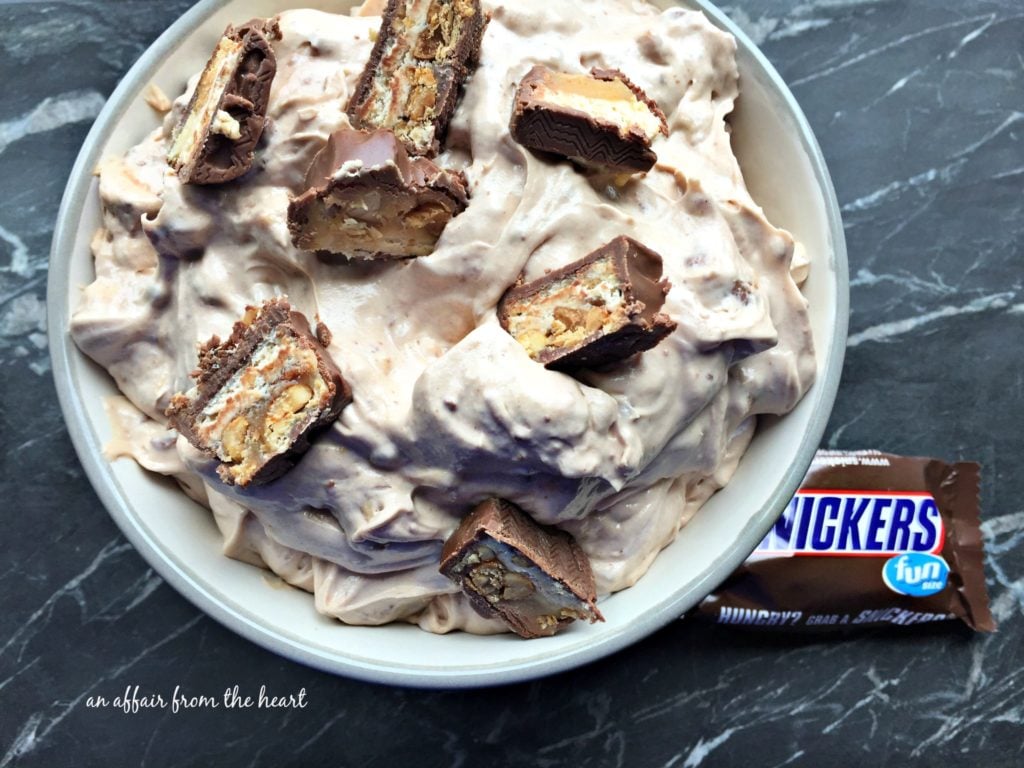 You guys.
What's your FAVORITE candy bar? I have asked this question MANY times on social media, and typically the Snickers Bar wins out.
I love Snickers, so much so that we even made them into a salad. (for real — a SALAD.)
We love to nosh on dips, and I have quite a few right here on my website, but most times they are savory. I decided it was time to sweeten things up a bit.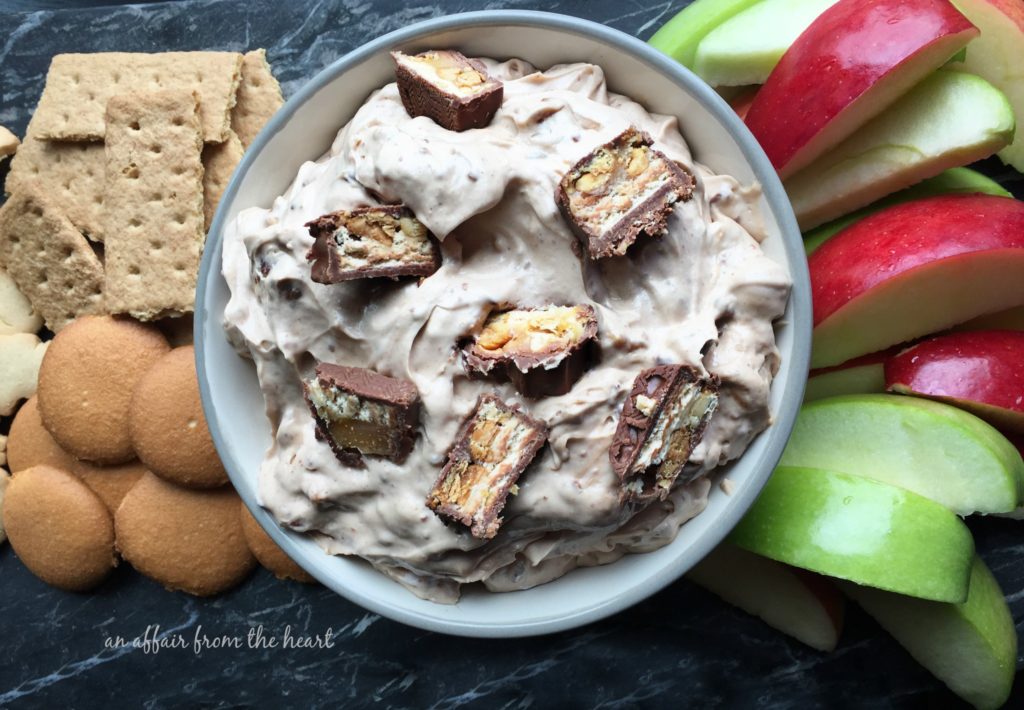 Best thing — reducing the "guilt factor" — because this dip is AMAZING on apples. We eat TONS of fruit in our house, and apples are a family favorite. I typically buy about 3 or 4 different kinds while I am shopping.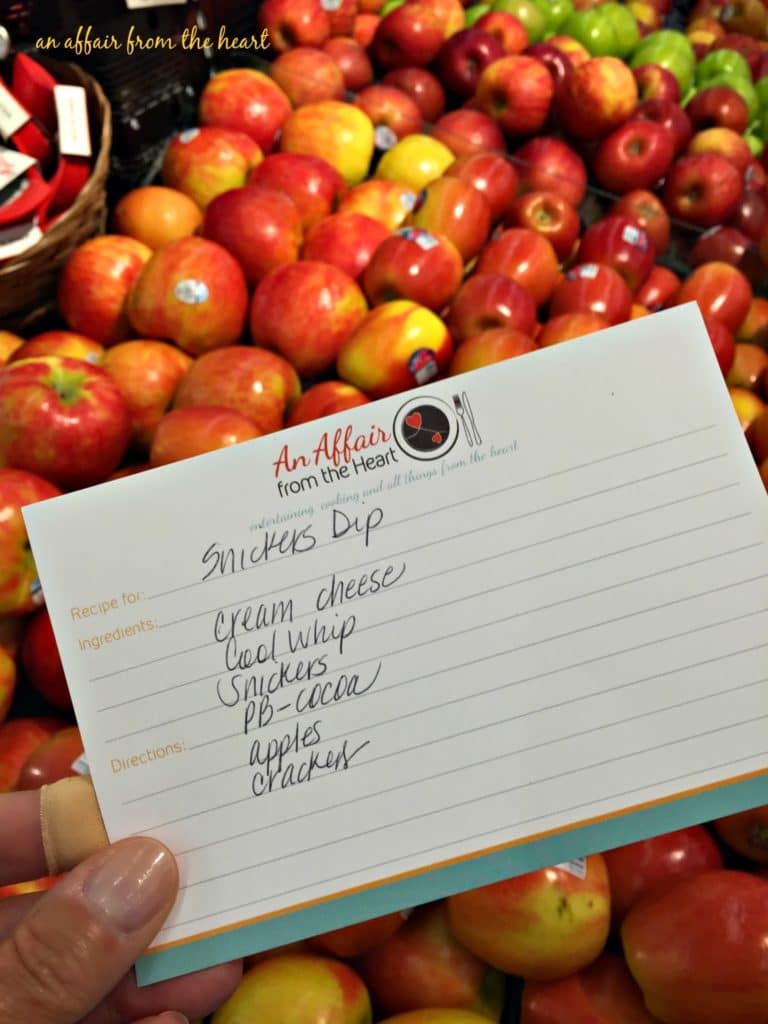 Recently our local grocery store got a make-over. It's now called Family Fare, and it's only a couple of miles from my house. Family Fare has taken over what used to be Bag 'n Save and No Frills Supermarkets in many locations in Omaha, Bellevue and Council Bluffs. All stores feature a re-modeled look. This week they are celebrating in 8 of those stores with a ribbon cutting ceremony as well as with four days of Grand Re-Opening fun events.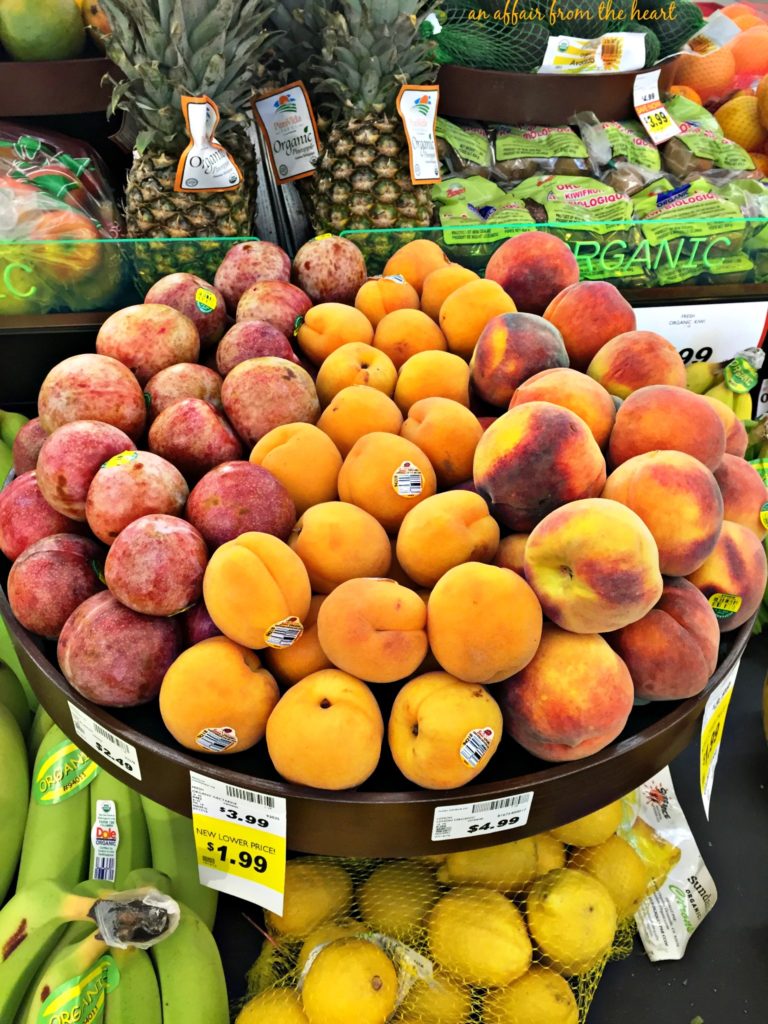 Thinking about the amount of produce my family purchases and consumes, makes me super excited to tell you about Family Fare's newly expanded produce section, boasting Omaha's best organic variety, 200% freshness guarantee and the lowest produce prices in town.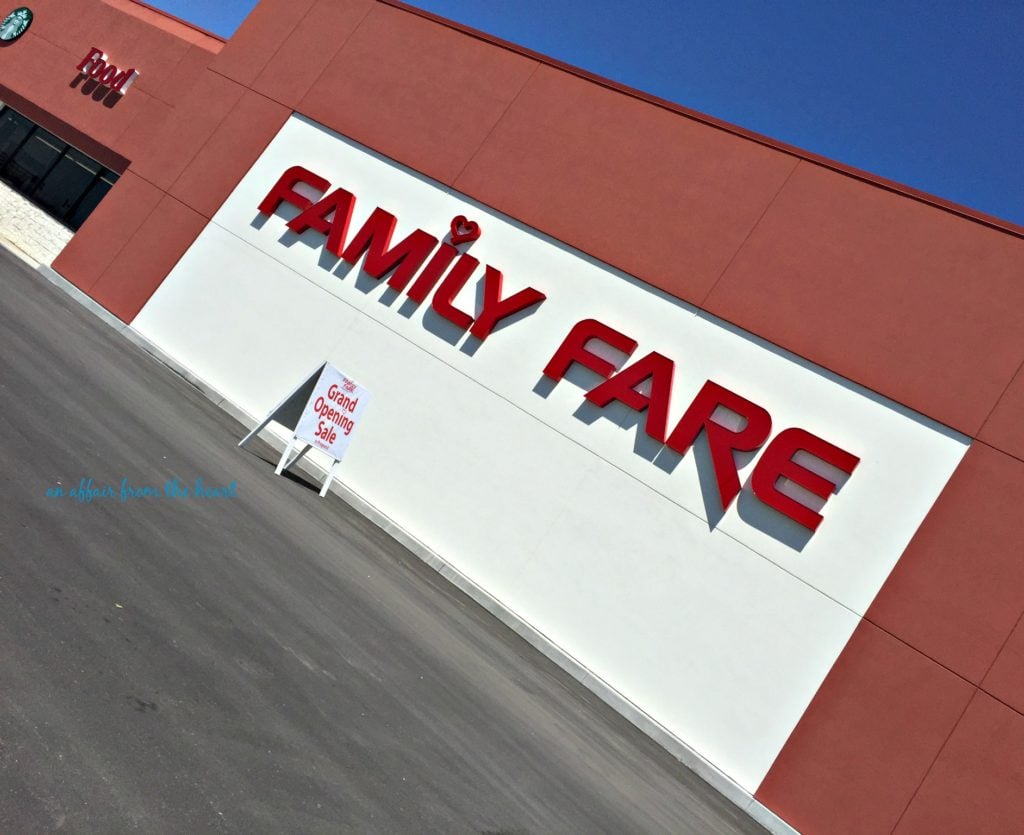 I visited the location on 144th Street in Omaha today for the Grand Re-Opening.
The Grand Re-Opening began at 8 of the area stores this morning with a ribbon cutting ceremony. Each store is having lots of demonstrations, samples and there are some awesome giveaways! Daily prizes like a FREE grill and Tender Ridge grilling package. All of the 14 area stores will have a first prize of Free Groceries for a year and the GRAND prize? 2 tickets and a four night stay in Houston for the 2017 Pro Football Championship!
Store guests who shop with their yes Rewards Card between July 20 and the end of August will automatically be entered into the Super Sweepstakes. One lucky winner will win the grand prize- a four-night getaways and two tickets to the 2017 Pro Football Championship in Houston, Texas on February 5, 2017. Two first-prize winners will receive free groceries for a year.
There are lots of other fun events going on during the Grand Re-Opening, held July 20-23,2016. Kid fun like the Oscar Mayer Wienermobile, Bridgeford Bass Pro Fishing Team, The Cole Porter Band and Cookies BBQ Sauce Grill Wagon with Smithfield Meats. Check local listing for times and locations.
While visiting today I was given the chance to try some Tender Ridge Angus steak. Family Fare states that "Tender Ridge Angus provides the tastiest, highest quality and most tender meat your money can buy." To earn this distinction, these tender cuts of Angus beef must meet these requirements: USDA tenderness audits, 14-day minimum aging, Proper monitoring and labeling, and Shear-force testing (scientific standard to evaluate tenderness.) All of their meat teams are trained to make sure that our USDA Certified Tender cuts of Tender Ridge Angus have earned that shield and are ready for you to enjoy.
Also exciting, is the Living Well Section of the stores. Many of the Family Fare stores will have this new section, dedicated to just that, living well. Living better. " We (Family Fare) believe that eating healthy begins with healthy choices and that if you eat better you feel better." Some of the choices include: Gluten Free, Allergen Free, Dairy Alternatives, Vegan, Organic, Non-GMO, Probiotics, Bulk Foods, Raw Foods, Superfoods, Cold-pressed juices and teas, vitamins and nutrition supplements, and health and beauty products. The 144th and Center Street store in Omaha, where I shopped the Grand Opening, will even have a Kosher foods section. Some of the locations have a section dedicated just to the Living Well products. Others, like the one I visited today, have them integrated throughout the store.
In a bit I will tell you about how you can save money on gas, and how to even get free milk — plus I will give two of my readers $25 to shop at Family Fare and see what they think for themselves. BUT I have to tell you what else I got while I shopped, first.
I got the stuff I needed to make THIS. I have been saving this recipe in my back pocket for a special occasion, like this one. A Wednesday. That's pretty special isn't it?
—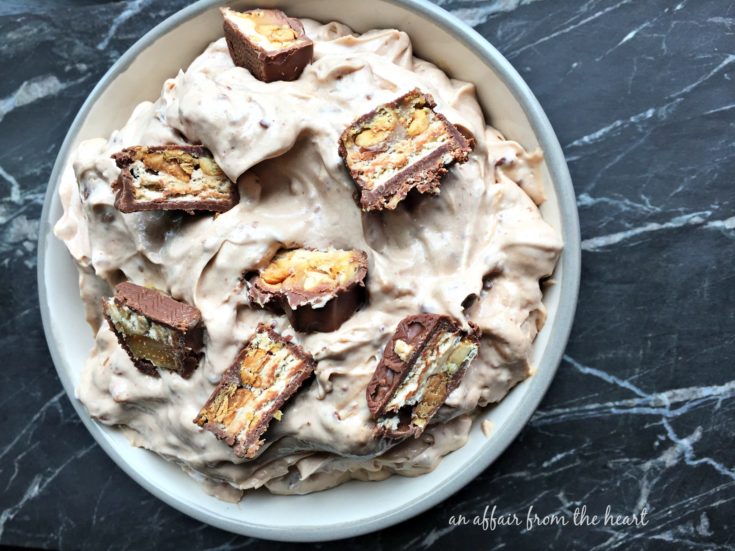 This Snickers candy bar dip is so fluffy and delicious, and perfect for any get together. Serve it with apples, or graham crackers, and kids of all ages will go crazy!
Ingredients
1 (8 ounce) container of whipped cream cheese
2 heaping Tablespoons peanut butter
2 teaspoons cocoa powder
1 heaping Tablespoon powdered sugar
2 cups Cool Whip
12 fun sized Snickers candy bars, chopped
For serving: sliced apples, animal crackers, graham crackers, Nilla Wafers
Instructions
In a mixing bowl, beat cream cheese, cocoa powder and peanut butter until smooth. Add in chopped candy bars and powdered sugar, beat until combined. Fold in Cool whip until incorporated.
Place in a bowl and serve with apples, graham crackers, animal crackers and Nilla wafers.
Watch it disappear!
Nutrition Information:
Yield:
8
Serving Size:
1
Amount Per Serving:
Calories:

557
Total Fat:

29g
Saturated Fat:

13g
Trans Fat:

0g
Unsaturated Fat:

12g
Cholesterol:

14mg
Sodium:

263mg
Carbohydrates:

67g
Fiber:

3g
Sugar:

53g
Protein:

8g
Nutrition isn't always accurate.
---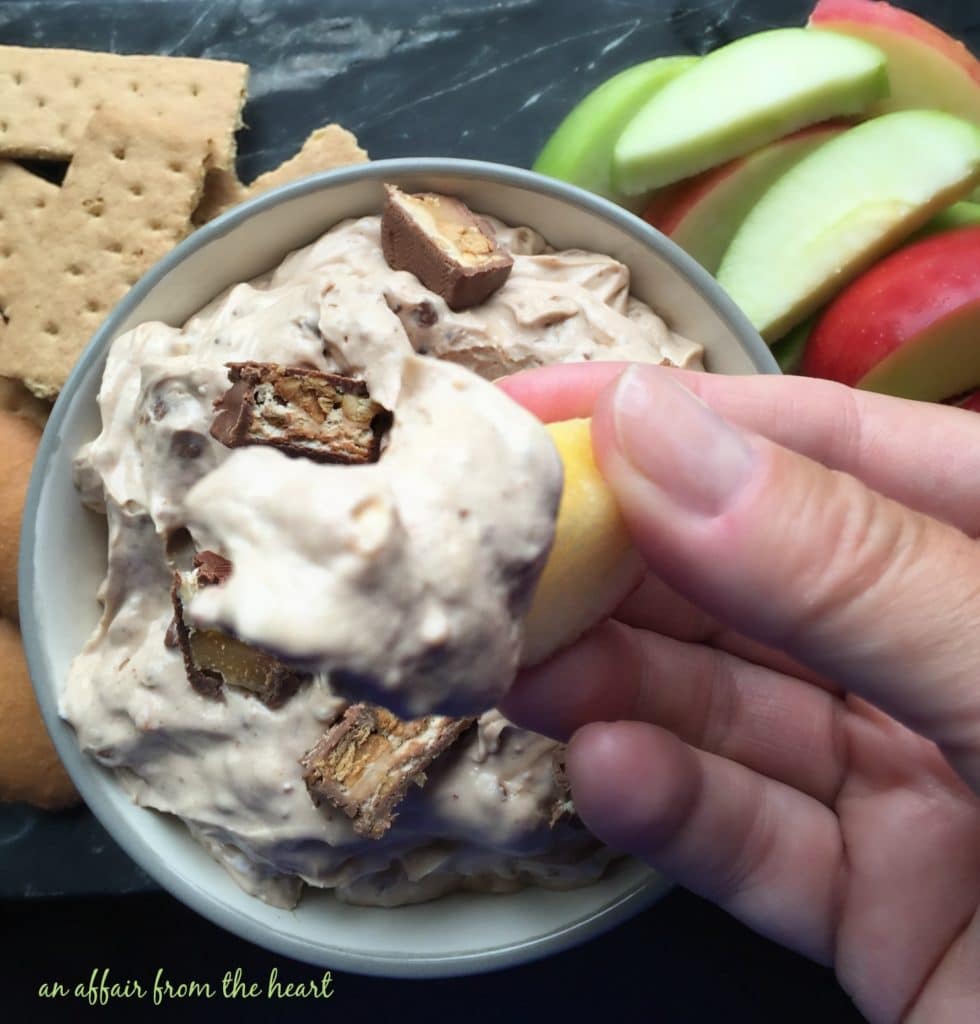 Seriously folks, Dig In. It's crazy good. I know that it'll be on our tailgate menu this fall FOR SURE!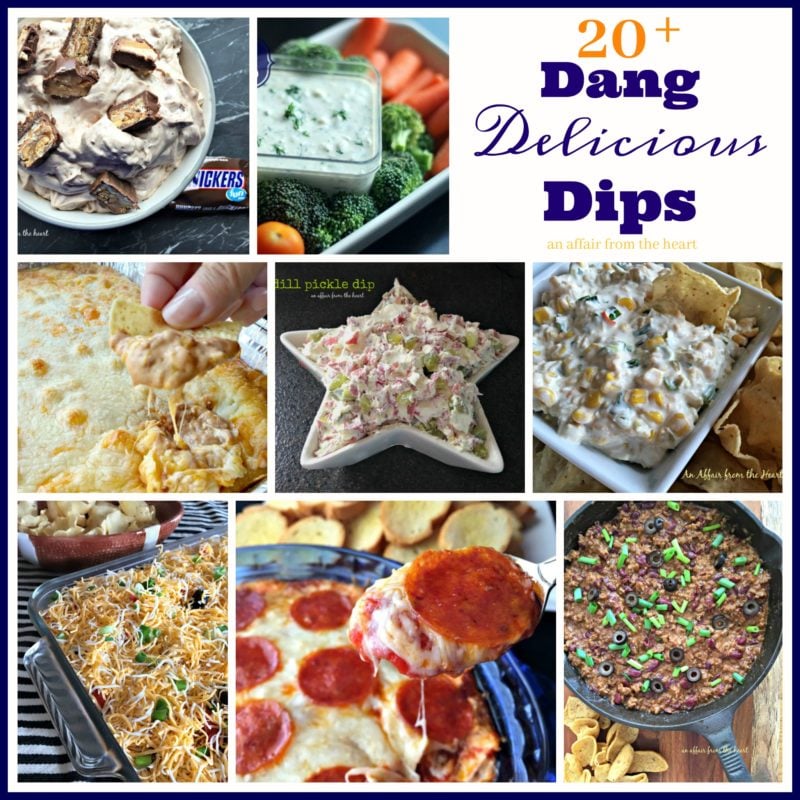 Now — when you pop into Family Fare, don't forget to not only enter the giveaways BUT sign up for your YES Rewards Card.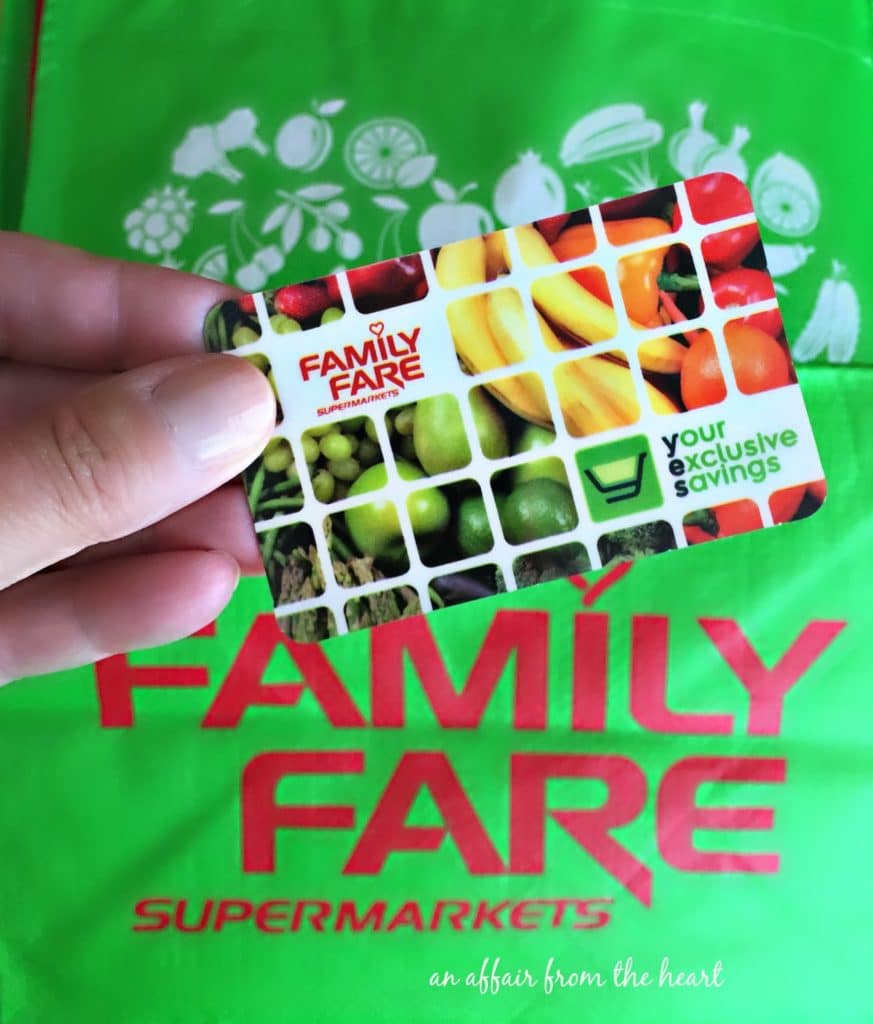 With your YES Rewards card, you can get fuel points every time you shop, redeemable for gas savings at Quik Trip and Taylor Oil. Once you register your YES card, you gain access to all sorts of savings with digital coupons. Opt into the Baby, Pet or Milk Club to to earn additional rewards each time you shop. FREE Milk? Yes, please!
Now … who wants some FREE groceries?
Family Fare has given me two $25.00 gift cards for two of my readers. Enter on my FACEBOOK page — winners will be drawn on Friday, July 29! Pop on over and enter! Who couldn't use some free groceries??
Thank you to Family Fare for sponsoring this post. All of the opinions here are my own.