Peaches 'n Cream Tacos
As an Amazon Associate and member of other affiliate programs, I earn from qualifying purchases.
Fresh Peaches 'n Cream meet Churro in these dessert tacos! Cinnamon Sugar dusted shells filled with fresh peaches and whipped cream.
This post is sponsored by Cedar Fair Entertainment Company in conjunction with Blog Meets Brand, and I have been compensated for my participation. All opinions are my own.
The end of summer. How is it upon us? It seems the kids were just getting out of school, and now it's the beginning of August already. Sigh.
One thing I welcome this time of the summer though? Peaches. They are truly delicious right now. Last week, my brother and sister-in-law were kind enough to host us at their lake home in Table Rock, Missouri. We were only a short distance from the Arkansas border, which means Arkansas peaches!
I was feeling inspired.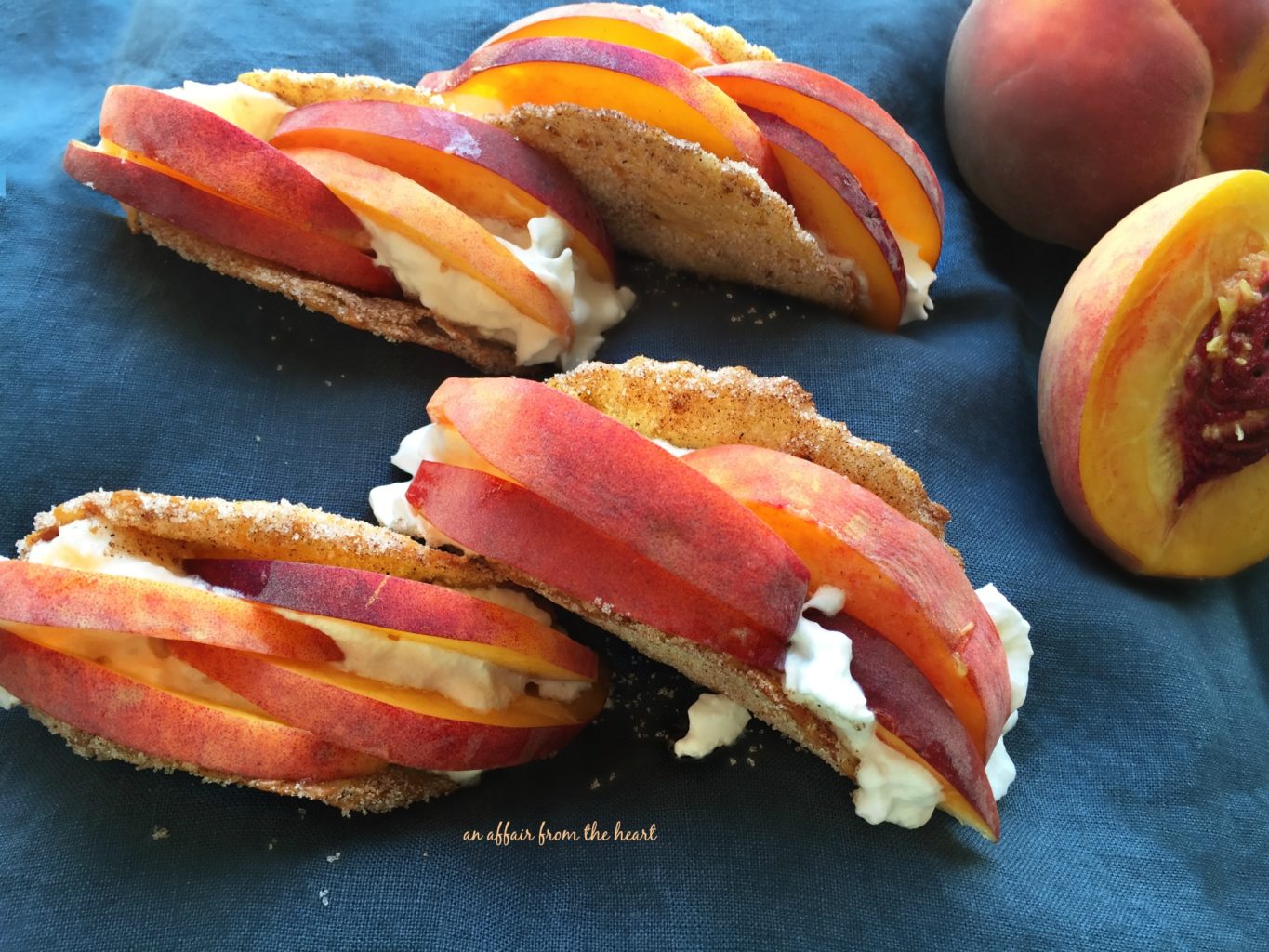 Last week, I was asked to tell you all about a super fun event going on at World's Of Fun in Kansas City. The event will be held on Saturday, August 13th, and it's a FOOD TRUCK FRENZY!
I couldn't wait to share all of the details with you – but I also wanted to share a recipe, (well — because that's what we do, right?) and I decided to give it some thought. I asked myself, "when I think of food trucks, what foods come to mind?" My first thought was TACOS. My second thought was churros — have you ever visited The Churro Truck in Omaha? Lastly, I thought about BBQ.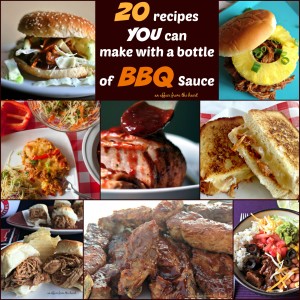 Back in April, my hubby and I went to the All American BBQ & Brew Festival held at Worlds of Fun. We had a great time, and when I came home I did this great round up for you, 20 Recipes YOU can make with a bottle of BBQ. I decided to let my mind wander and come up with something inspired by both tacos and churros!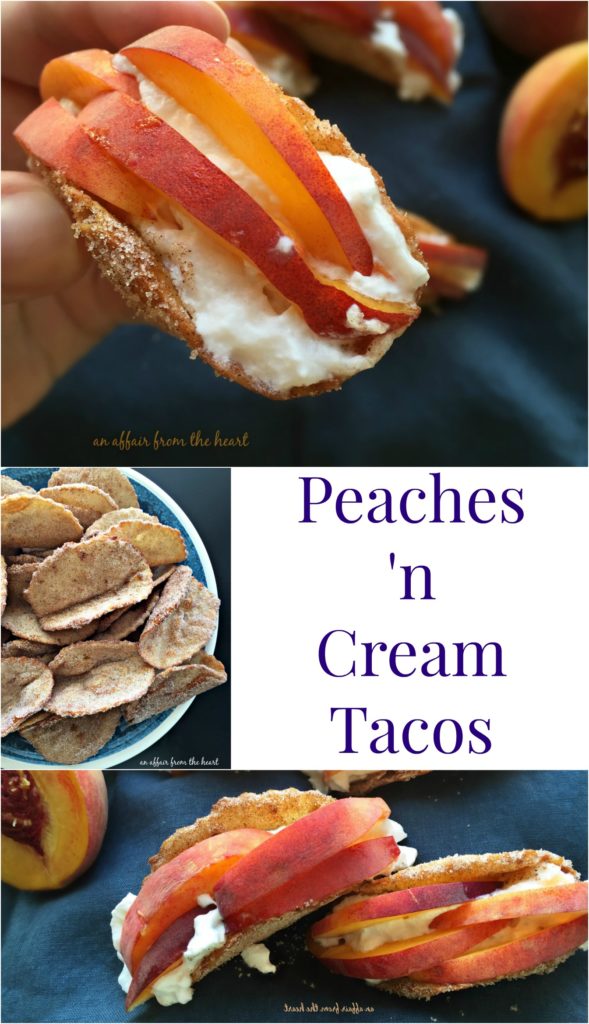 Cinnamon and sugar taco shells filled with sliced fresh peaches and whipped cream.
They were a perfect summery dessert.

If you are anywhere in the area of Worlds of Fun in Kansas City — you are going to want to put this event on your calendar!
Worlds of Fun is having its first annual Food Truck Frenzy and everyone is invited! Visitors will sample new food creations and the joy of a food truck atmosphere. This promises to be a different kind of food festival since the park offers a plethora of thrills, adventures, and experiences for guests of all ages, creating a perfect summer backdrop. Some of this year's participants include:
• Jazzy B's BBQ
• KC Pinoy
• SnoFlower Shaved Ice
• Tito's BBQ
• Yummylicious Cookie Company … and MORE!
Use your Season Pass or buy a park ticket and spend the day savoring the best of Kansas City.
Trucks open by 12:00 pm (noon) Saturday August 13th, through 6:00 pm
Park admission required for entry – Prices vary per truck
What sorts of foods do YOU think of when you think "Food Truck?"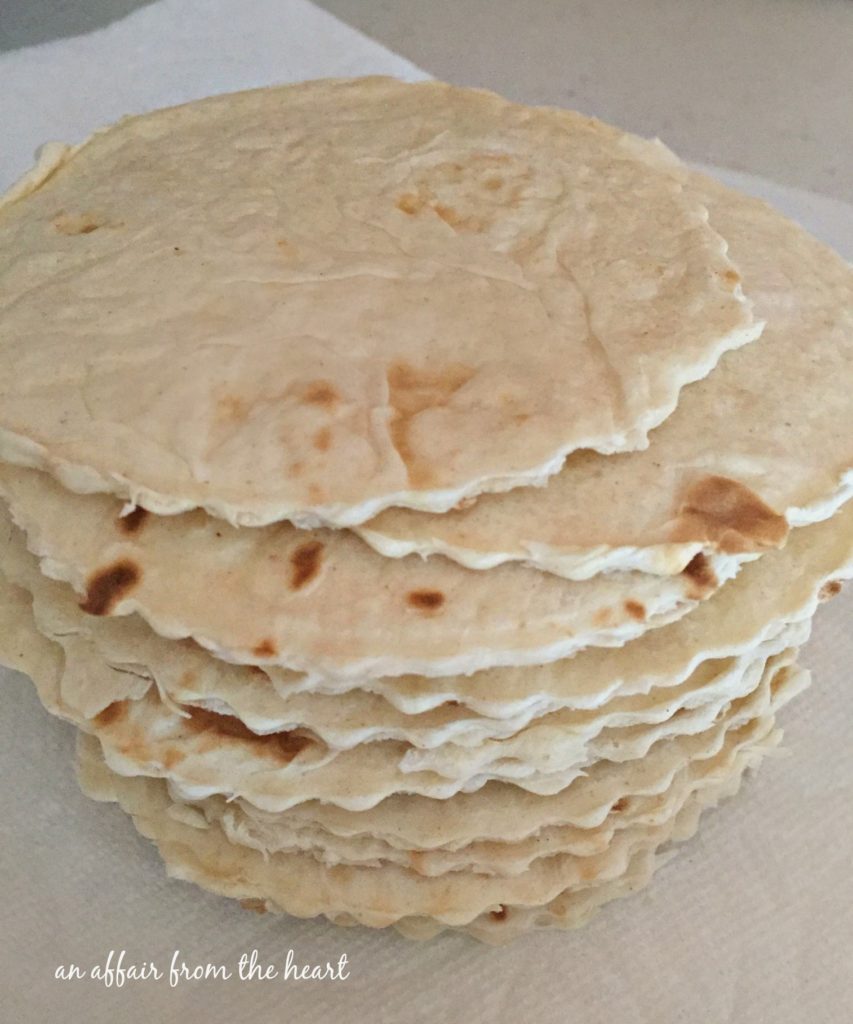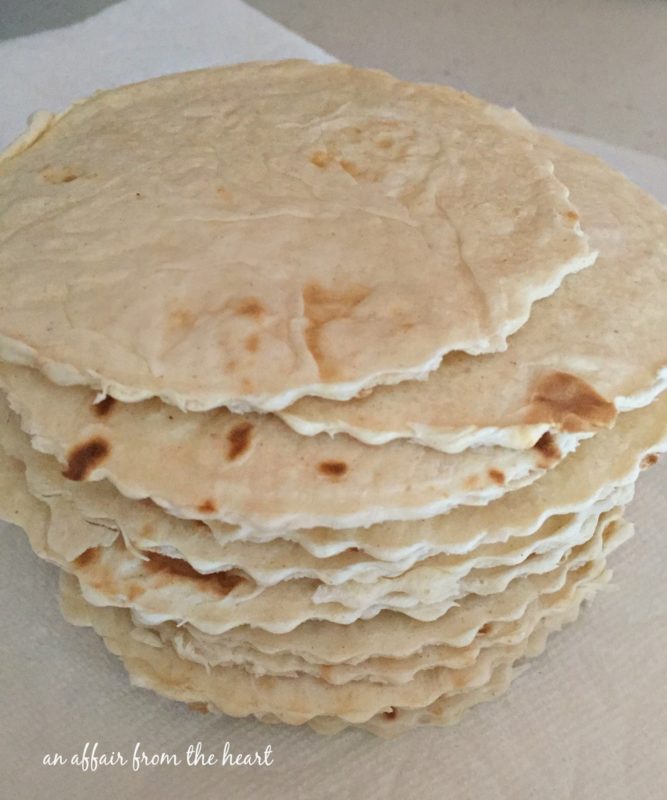 We are ready to make our Peaches 'n Cream Tacos! Here is a stack of flour tortillas cut into 3.5″ rounds. You can use a biscuit or round cookie cutter, or like me, a wide mouth mason jar lid and a pastry wheel. That will give it that scalloped edge.

Frying them is easy – but it goes quickly, so be prepared!
Cooled cinnamon sugar tacos shells ready for filling!
Fill with sliced peaches and whipped cream – enjoy!
Yield: 20 - 3" tacos
Peaches 'n Cream Tacos
Fresh Peaches 'n Cream meet churro in these dessert tacos! Cinnamon Sugar dusted shells filled with fresh peaches and whipped cream.
Ingredients
8 soft taco sized flour tortillas (you can use burrito size, too, whichever works)
1 cup sugar
3 teaspoons high quality cinnamon
Vegetable oil for frying
5 fresh peaches, sliced into 12ths
1 can Redi-Whip
Instructions
Cut 3.5" rounds of each tortilla, using a biscuit cutter or a pastry cutter to get the scalloped edge. I got 2-3 out of each soft taco sized tortilla. I had a total of 20 rounds.
Combine sugar and cinnamon in a shallow bowl, set aside.
Heat about 1" of vegetable oil in a small skillet until hot. Test by dropping a small piece of tortilla to see if it begins to fry quickly.
Place one tortilla round in hot oil, fry for 5 seconds. Flip over and bend into a taco shape, fry for 5 seconds, flip and fry the other side for 5 seconds. Tap tongs on the side of your skillet to get excess oil off of the tacos shells.
Immediately cover with cinnamon and sugar inside and out, and place on a tray to dry and cool completely.
When ready to serve, fill shell with whipped cream and place about 3-4 peach slices inside.
Enjoy!
Nutrition Information:
Yield:
20
Serving Size:
1
Amount Per Serving:
Calories:

233
Total Fat:

11g
Saturated Fat:

5g
Trans Fat:

0g
Unsaturated Fat:

5g
Cholesterol:

29mg
Sodium:

296mg
Carbohydrates:

30g
Fiber:

3g
Sugar:

16g
Protein:

6g
Nutrition isn't always accurate.
—.
So, who's ready to head to the Food Truck Frenzy at Worlds of Fun?
You can see all of the great events Worlds of Fun is hosting the rest of the summer and this fall right here on their EVENT PAGE.
Thank you to Worlds of Fun, for inspiring me to make these delicious Peaches 'n Cream Tacos!