A tribute to one special lady, and her great raw veggie salad recipe.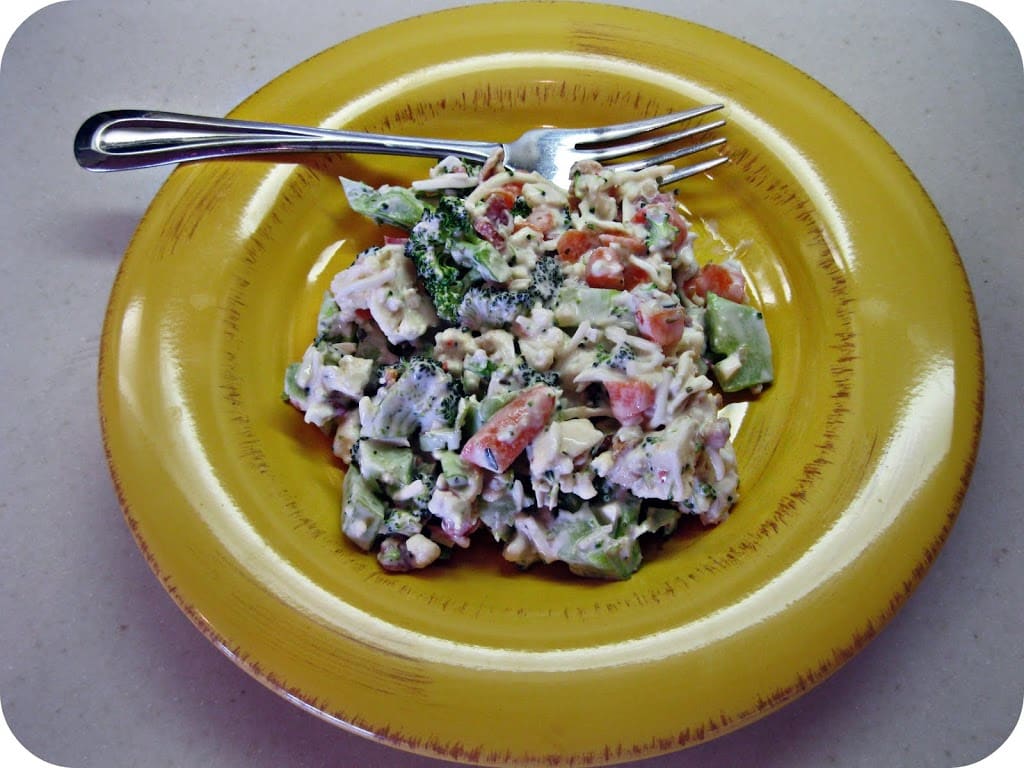 Peg's Salad
My husband's God-Mother, Peg, was one dynamic woman! You know the type, can brighten a room just by entering it? She was one of the hardest working women I have ever met. She loved her family with all of her heart and soul. No matter what was going on, she could always make the best out of any situation. This past April, she was taken from us way too early. She was only 58.
my husband and Aunt Peg
Early in our marriage, I attended an event in my husband's family. Honestly, I don't even remember what it was at this point? There on the buffet, was a raw vegetable salad, I took a spoonful. I sat down to eat and promptly went and got another spoonful. So tasty!! I asked Peg for the recipe and the recipe card has always been titled "Peg's Salad." It's a great picnic salad, you should try it sometime!
So, in honor of Peg, and of summertime picnics and being with your family, here is her recipe.
1 head cauliflower
1 bunch broccoli
1 small package carrots
1 large package shredded mozzarella cheese
1 package bacon, fried and crumbled (I have cheated and used the real bacon pieces by the bacon bits)
1 bottle Kraft (tm) Seven Seas Creamy Italian salad dressing (I can never find this anymore. So, I always buy the Kraft ™ Creamy Italian)
Chop the veggies, combine all of the ingredients and refrigerate for at least 8 hours. I usually make it the day before, and give it 24 hours. Tastes better after it's refrigerated a while.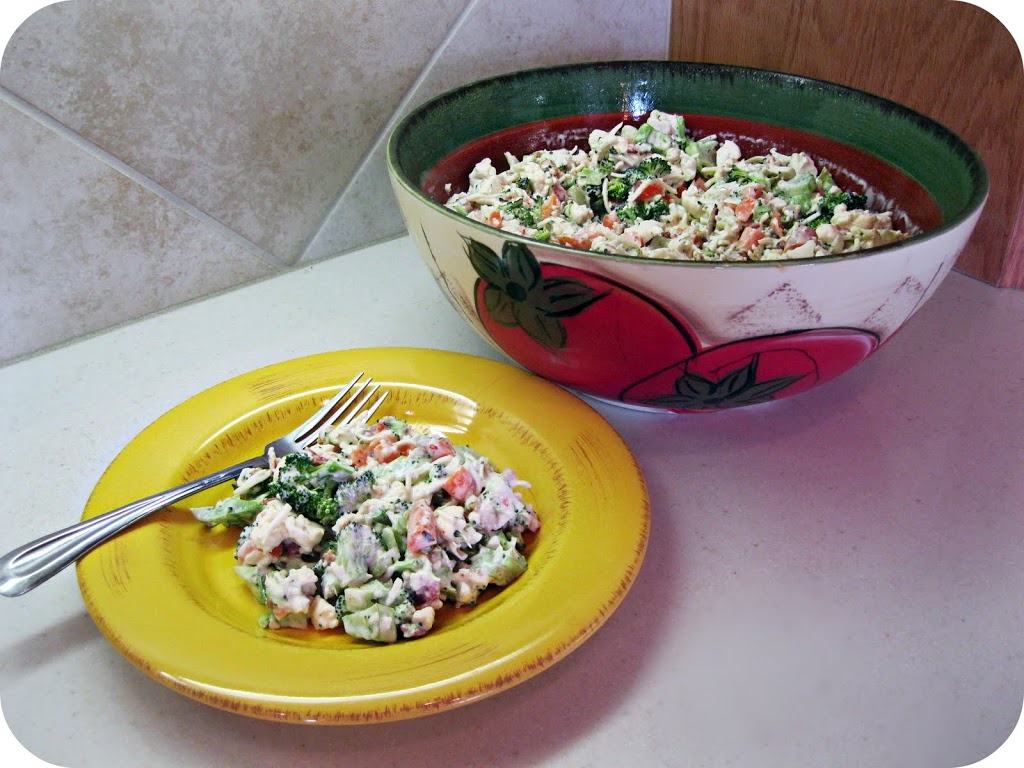 it can be a meal in itself!

If you make this recipe, I'd love to know! Snap a picture, share the photo on social media with the hashtag #AnAffairFromTheHeart – I'd love to see what you made! – Michaela