Nutter Butter Acorns
As an Amazon Associate and member of other affiliate programs, I earn from qualifying purchases.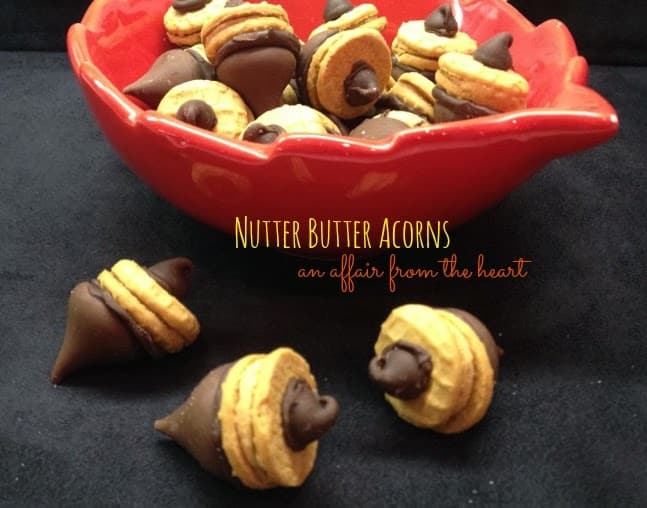 We made these the last couple of years, I don't know why I never took pictures of them?
I think they are ADORABLE.
And
so.darn.tempting.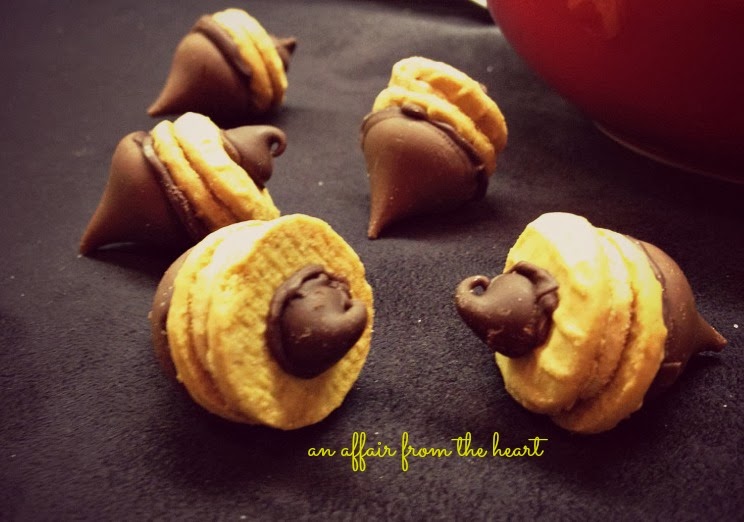 They are so little you can just pop 'em in your mouth!
Perfect blend of peanut butter and chocolate.
I think you should make some of these up for the kids at Thanksgiving…
or anytime really?
NUTTER BUTTER Acorns
1/2 cup chocolate chips, + 48 pieces
48 Mini Nutter Butter Cookies
48 Hershey Kisses, unwrapped
Line a cookie sheet with waxed paper.
Melt 1/2 cup of chocolate chips in the microwave.
Dip the flat end of the kiss in the melted chocolate and stick to one side of the Nutter Butter and place on the cookie sheet.
Place in refrigerator until set.
Do the same thing with the chocolate chips to make the "stem."
Put back in refrigerator to set completely.
Pop one in your mouth and say thanks!!
Sometimes it's ok to talk with your mouth full!