Bunny Napkin Folding
As an Amazon Associate and member of other affiliate programs, I earn from qualifying purchases.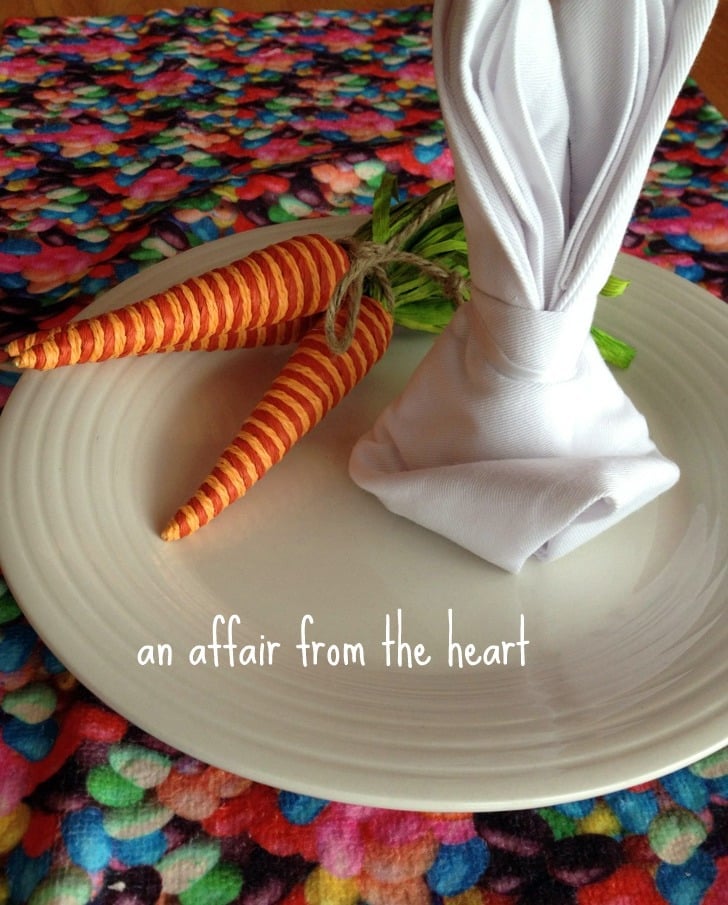 cute lil bunnies
Need a little "somethin' somethin' " to give your Easter table a little something special this year?
Well, if you have linen napkins and some satin ribbon, you can have this little Army of Easter Rabbits marching across your table, too!!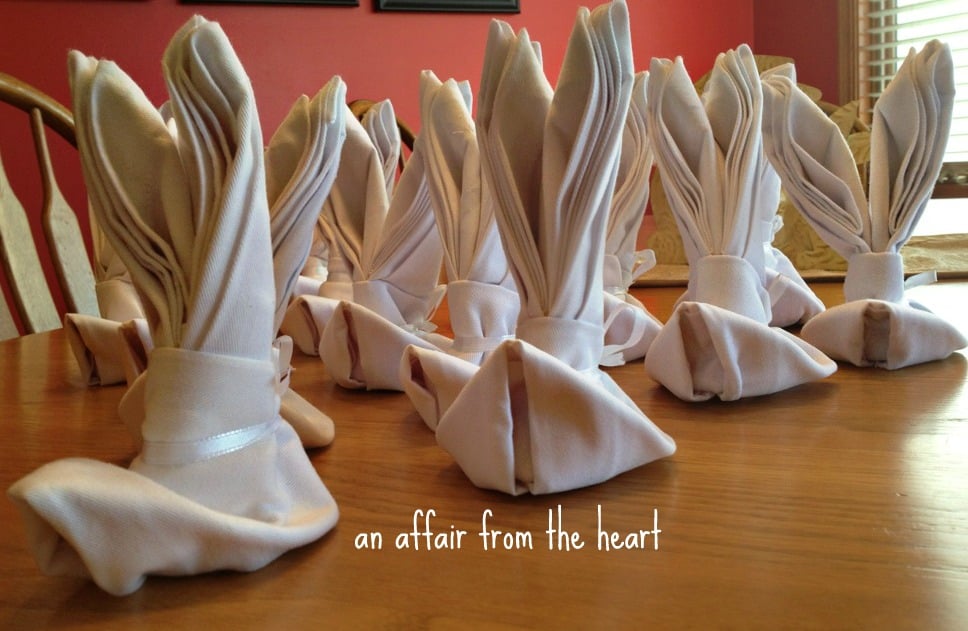 hut-2-3-4…..
Love how they looked all lined up on my kitchen table this morning, ready to conquer the drips and drops of Easter dinner!!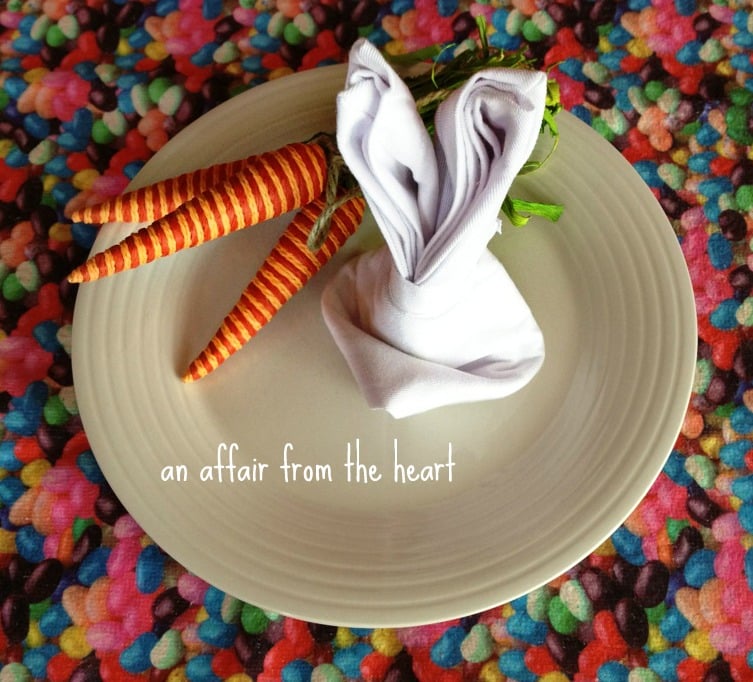 it's almost a shame to wipe your mouth on!!
Make sure you iron your napkins before, and it helps if they have a light starch on them.
Here's the video from Better Homes and Gardens on how to fold them!