Pineapple Coconut Tunnel Cake
As an Amazon Associate and member of other affiliate programs, I earn from qualifying purchases.
Moist pineapple bundt cake, with a sweet coconut center, drizzled in pineapple glaze and sprinkled with coconut.
A couple of weeks ago, we attended my husband's family reunion. I was asked to "make cookies or something." Well, I already knew of a few doing that, and I wanted to experiment. I literally dreamt this cake up early one morning.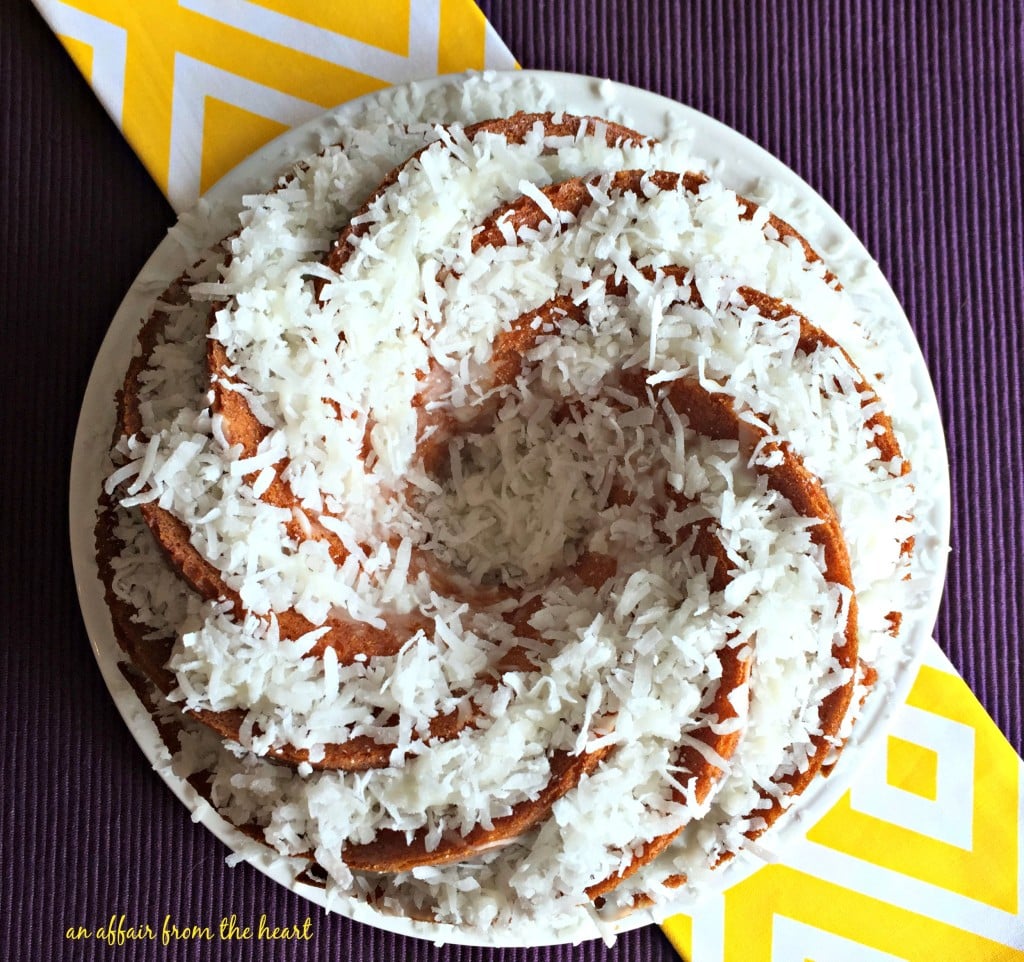 I love bundt cakes. Their presentation is just so pretty!
I have told you before, that my taste for coconut has gradually grown into where I can actually say that I don't mind it anymore. I have made my husband's favorite Coconut Macaroon Tunnel Cake so many times, I can practically make it in my sleep. He was always happy to eat the coconut tunnel in the middle and I ate the chocolate cake around the outside. I think when I actually decided that coconut is actually pretty darn good, was when I mastered the Coconut Cream Pie. I am not going to lie, this thing is just plain delicious.
I love pina coladas, the combination of coconut and pineapple — I decided that this idea would make a wonderful cake, and darn it if I wasn't right on!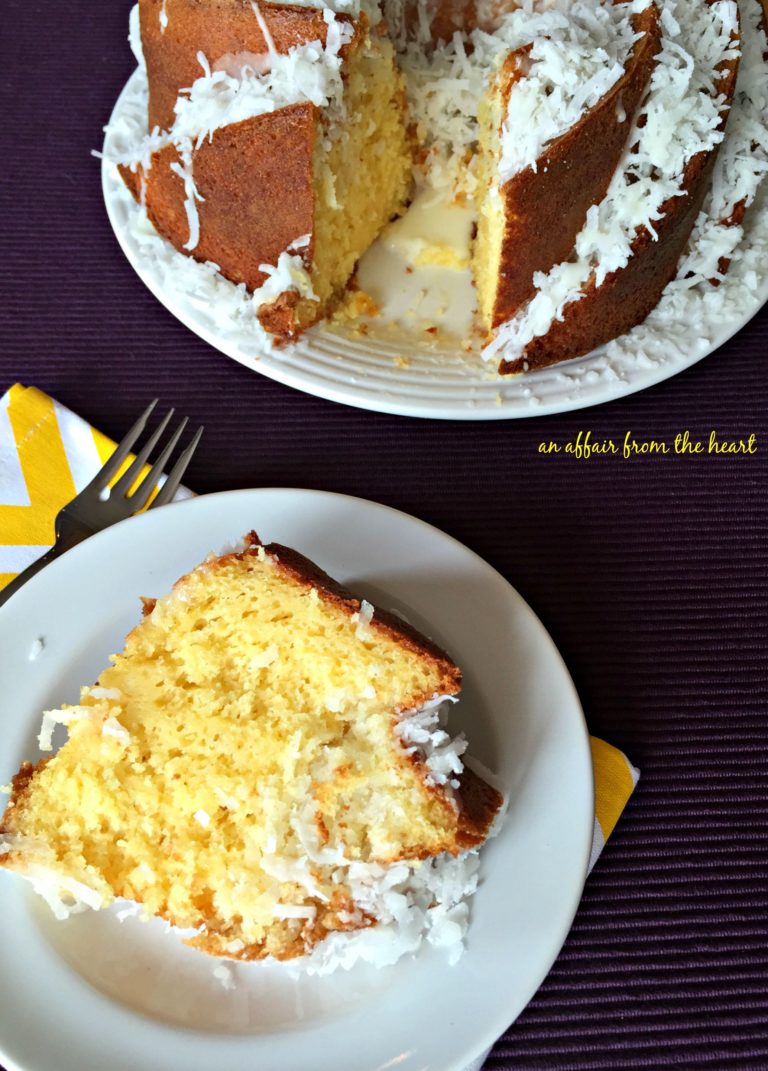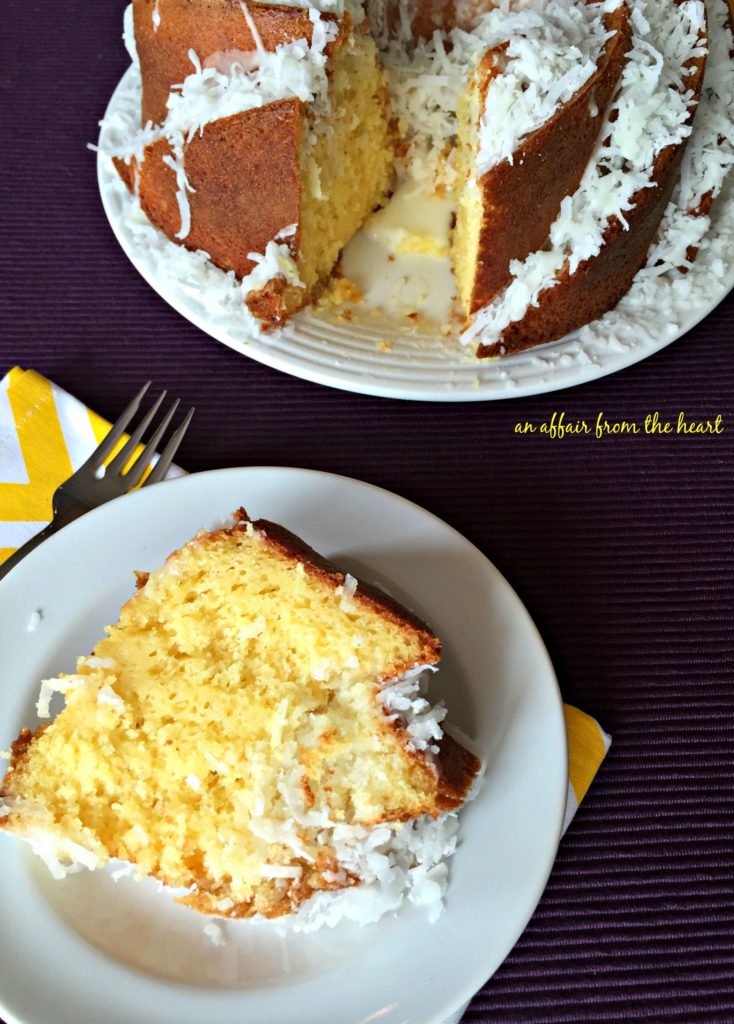 This cake starts with a yellow box mix, but the water is replaced with pineapple juice. The scent of the cake is marvelous when it's in the mixer. Oh my!
Then I added a tunnel of coconut macaroon to the center before baking, it's topped with a pineapple glaze and a generous dusting of coconut. The results? Two thumps WAY up!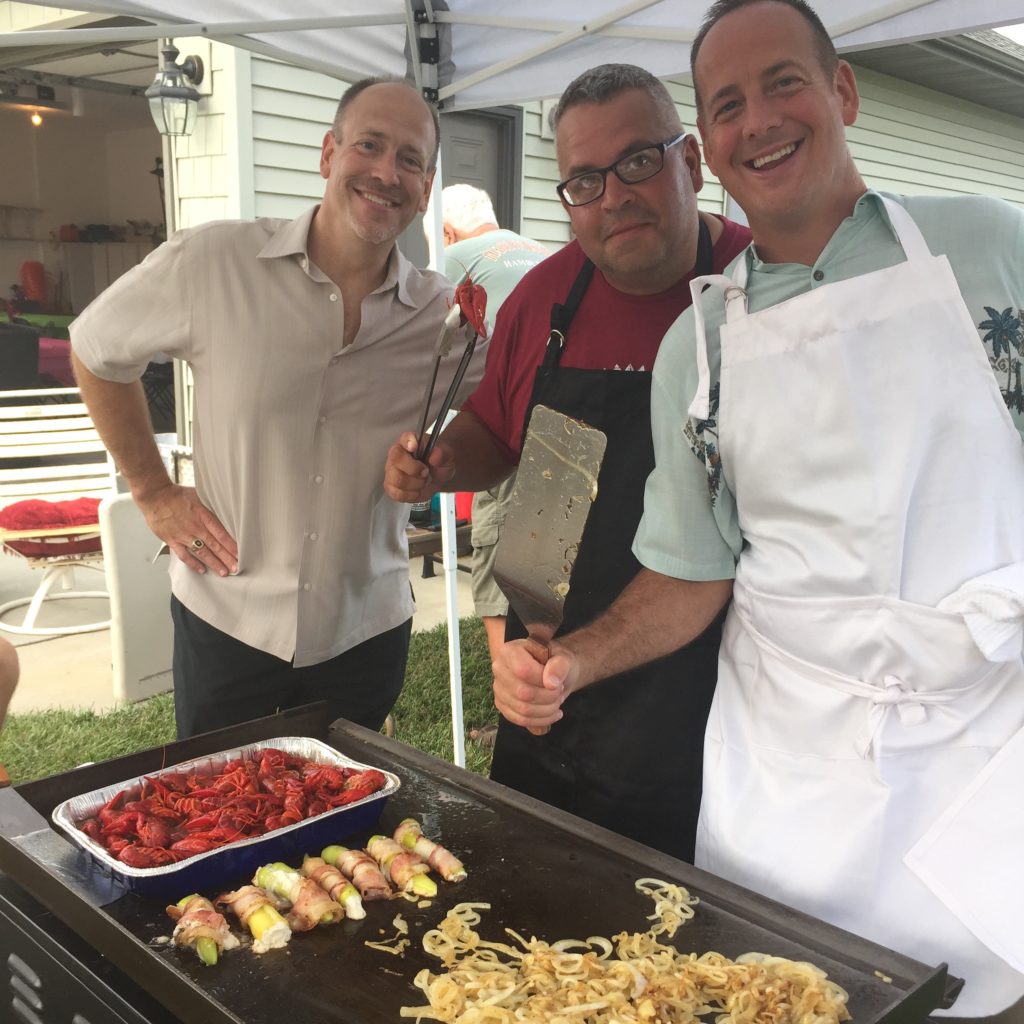 Before I share the recipe, I thought I would share this photo from the reunion. The grillers:
My husband's brother, Bruce, his cousin, Paul and my hubby, there on the right!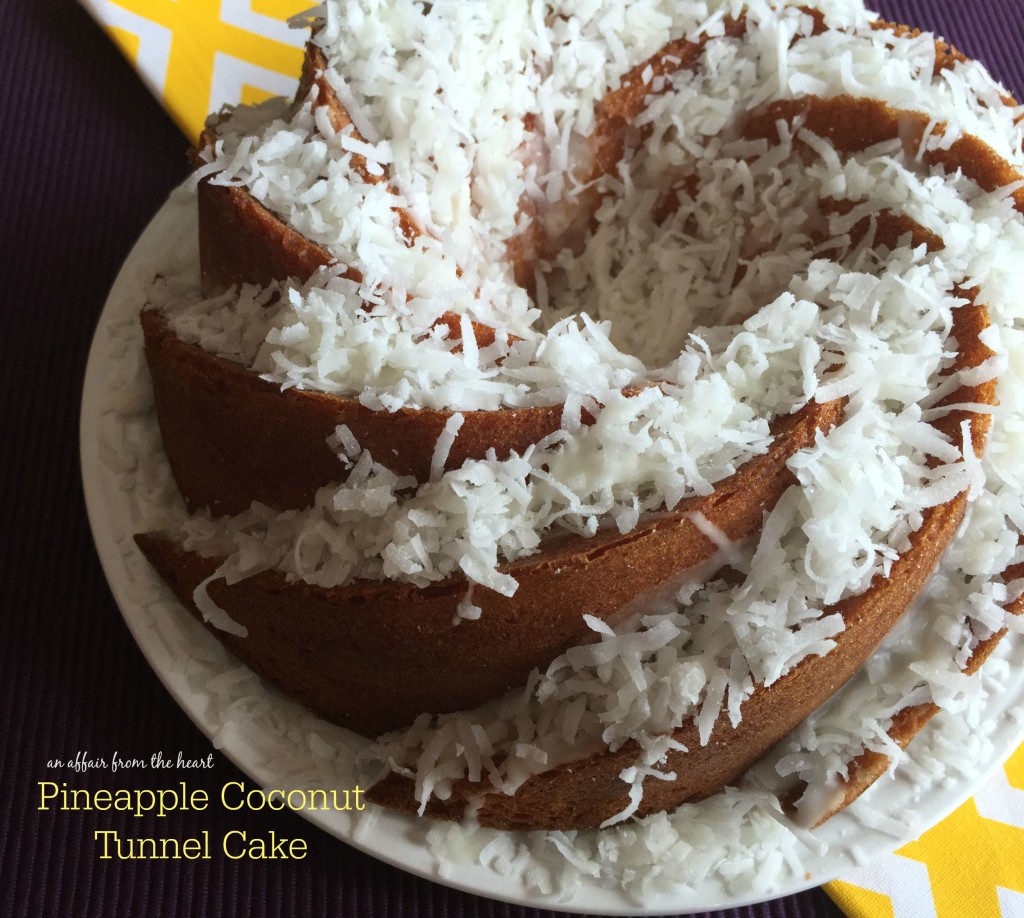 ~~~
Yield: 1 bundt cake
Pineapple Coconut Tunnel Cake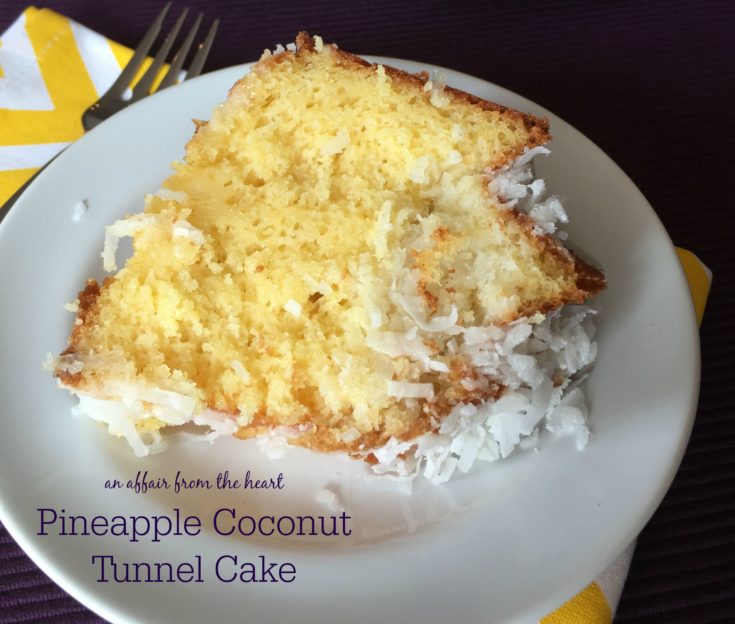 Moist pineapple bundt cake, with a sweet coconut center, drizzled in pineapple glaze and sprinkled with coconut.
Total Time
1 hour
45 minutes
Ingredients
For the Cake:
1 box yellow cake mix + 1 additional egg
Pineapple juice in place of water
For the Filling:
2 egg whites
1/2 cup sugar
2 cups flaked coconut
2 Tablespoons flour
2 teaspoons coconut extract
For the Glaze:
1 1/2 cups powdered sugar
3 Tablespoons pineapple juice
Garnish:
Instructions
Preheat oven to 350 degrees, spray bundt pan with non-stick cooking spray.
Prepare filling, by mixing all of the ingredients witha fork. Starting first with the eggs, adding the sugar, and vanilla, then the coconut and flour. Set aside.
Prepare bundt cake as directed on the cake mix box, adding one additional egg and replacing the water with pineapple juice.
Pour about 1/2 of the cake mix into your bundt pan. Now spoon filling in a "tunnel" on top of the batter. Be careful not to let the filling touch the pan. You can find step by step instructions for the tunnel here.
Pour and evenly cover the tunnel with the rest of the batter.
Bake the cake for 35-45 minutes or until toothpick comes out clean.
Cool in pan for 20-30 minutes and turn onto a plate to cool the rest of the way.
Drizzle with glaze and sprinkle with coconut.
Nutrition Information:
Yield:
16
Serving Size:
1
Amount Per Serving:
Calories:

280
Total Fat:

6g
Saturated Fat:

5g
Trans Fat:

0g
Unsaturated Fat:

1g
Cholesterol:

12mg
Sodium:

297mg
Carbohydrates:

55g
Fiber:

2g
Sugar:

38g
Protein:

3g
nutrition isn't guaranteed accurate.
~~~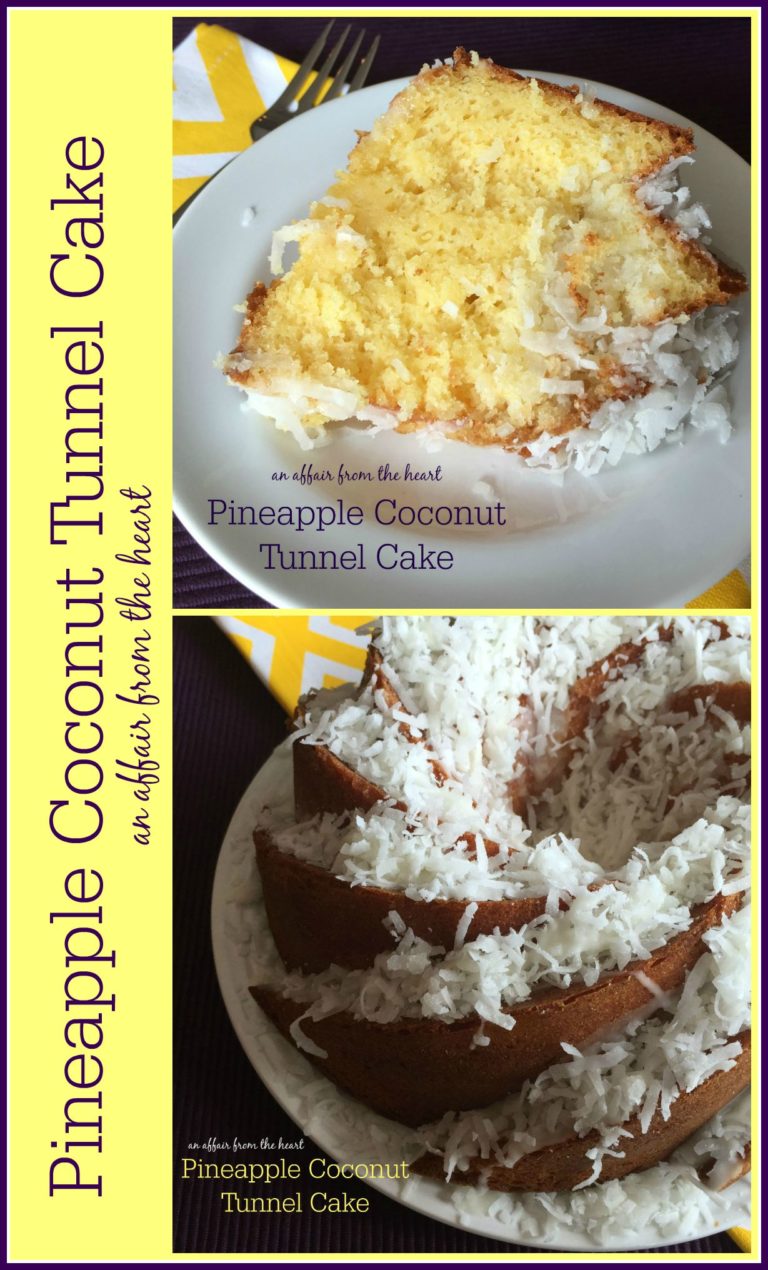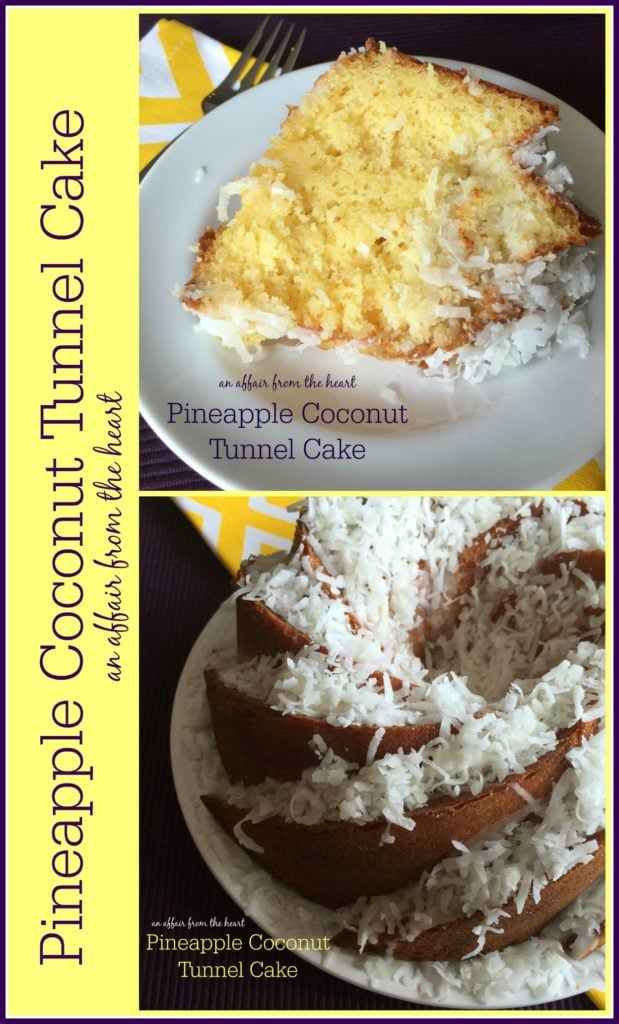 Here are those other two recipes I mentioned: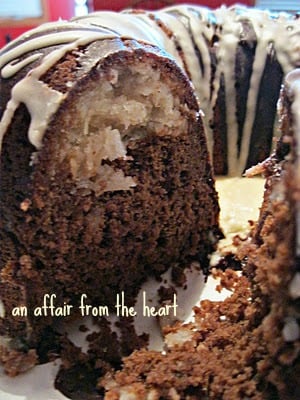 Chocolate Macaroon Tunnel Cake