The Mississippi Crock Pot Roast that went viral on Pinterest, here's what we thought.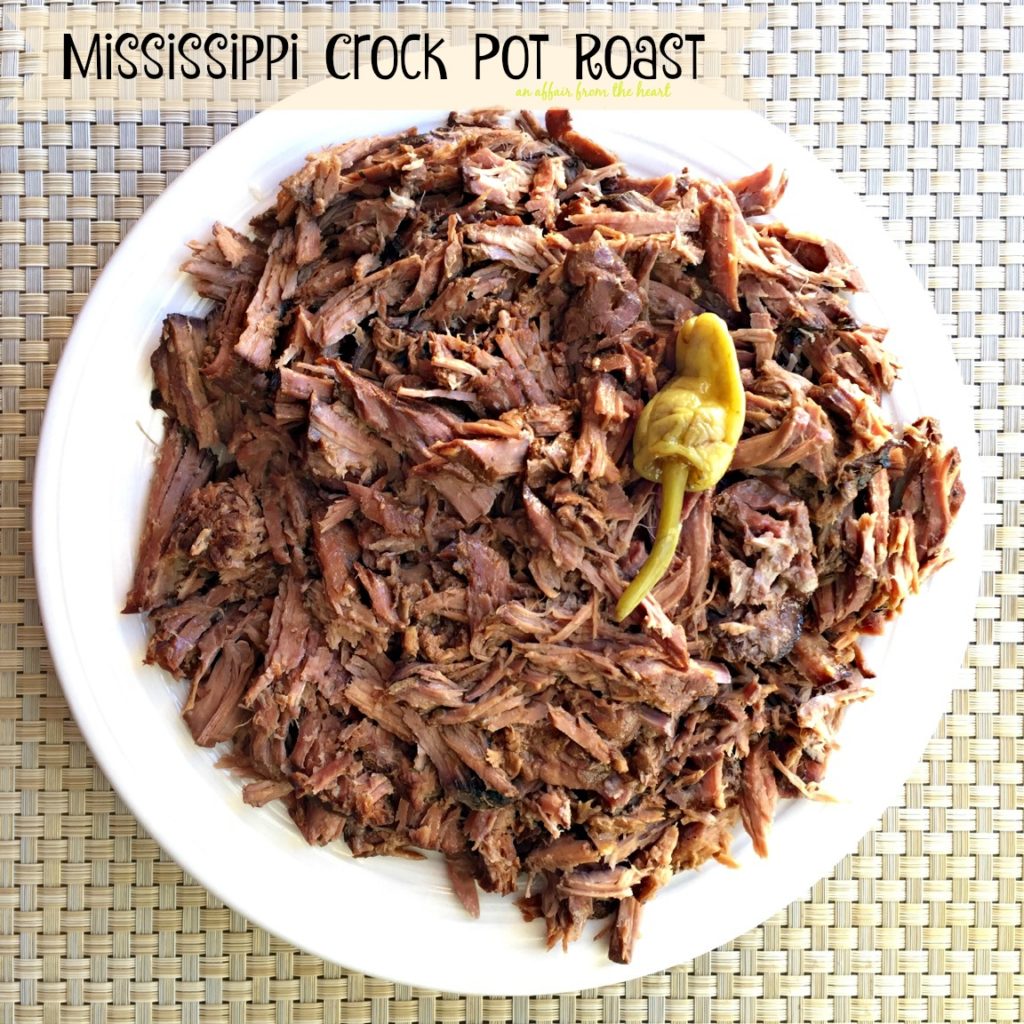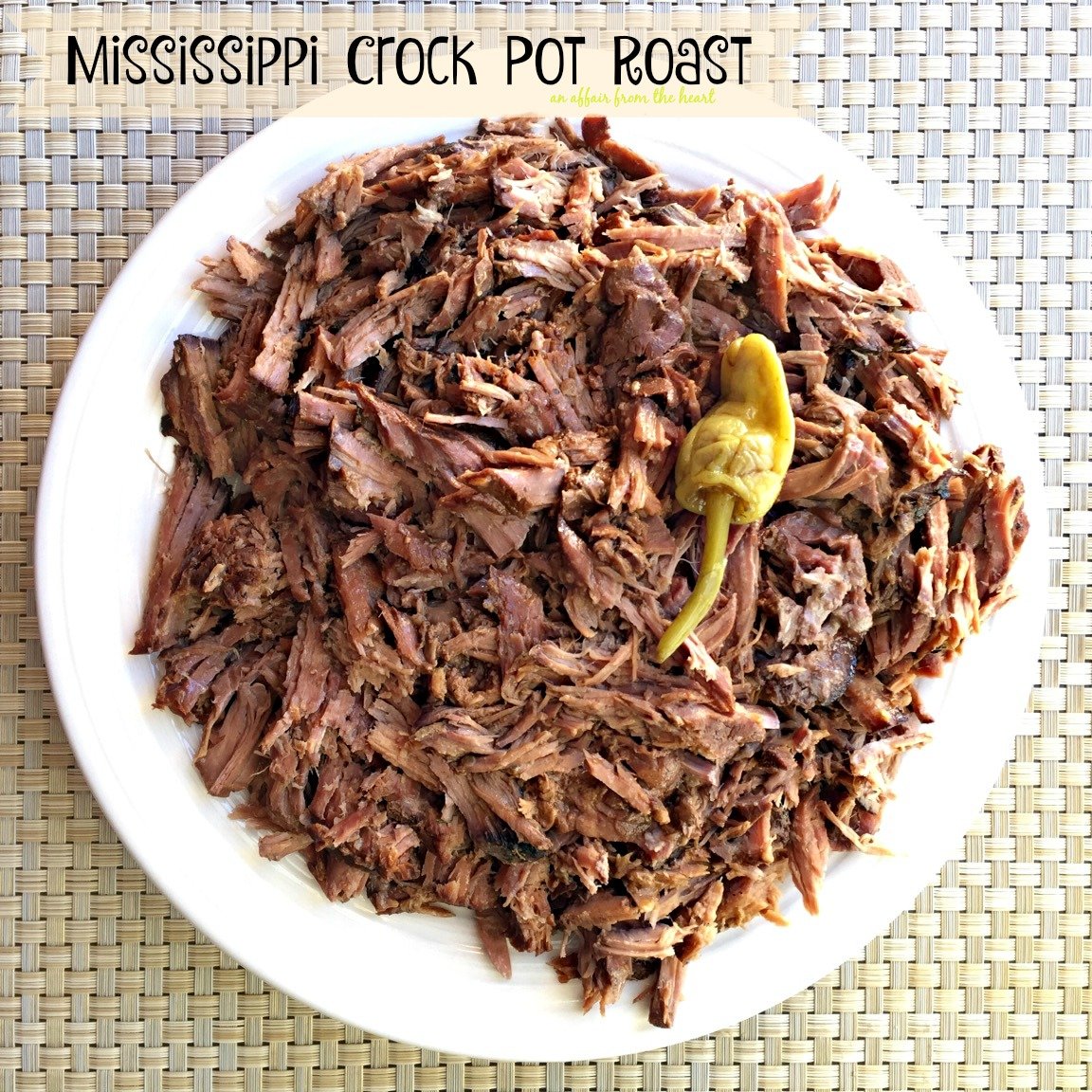 I truly believed that I was the only person on earth that HADN'T tried this roast.  I mean, it was EVERYWHERE for a while, it literally went viral on the internet.
It's so easy, and I kept telling myself I had to try it sometime, and every time I thought about it again, I was missing one of the components.  Had the Au Jus packet, but not the ranch packet, didn't have the peppers, then bought the peppers only to drop the jar not once but twice in my garage (it broke the second time) — I would always end up making my roast one of my other favorite ways, Fuggedaboutit Roast or my Crock Pot Roast & Rice.  Finally, I was watching GMA and saw Robin Chapman, the original person who made this recipe and said to myself, that this was happening.  She was talking about how this was the recipe she put in her church cookbook when A blogger friend posted it and it literally went viral on Pinterest.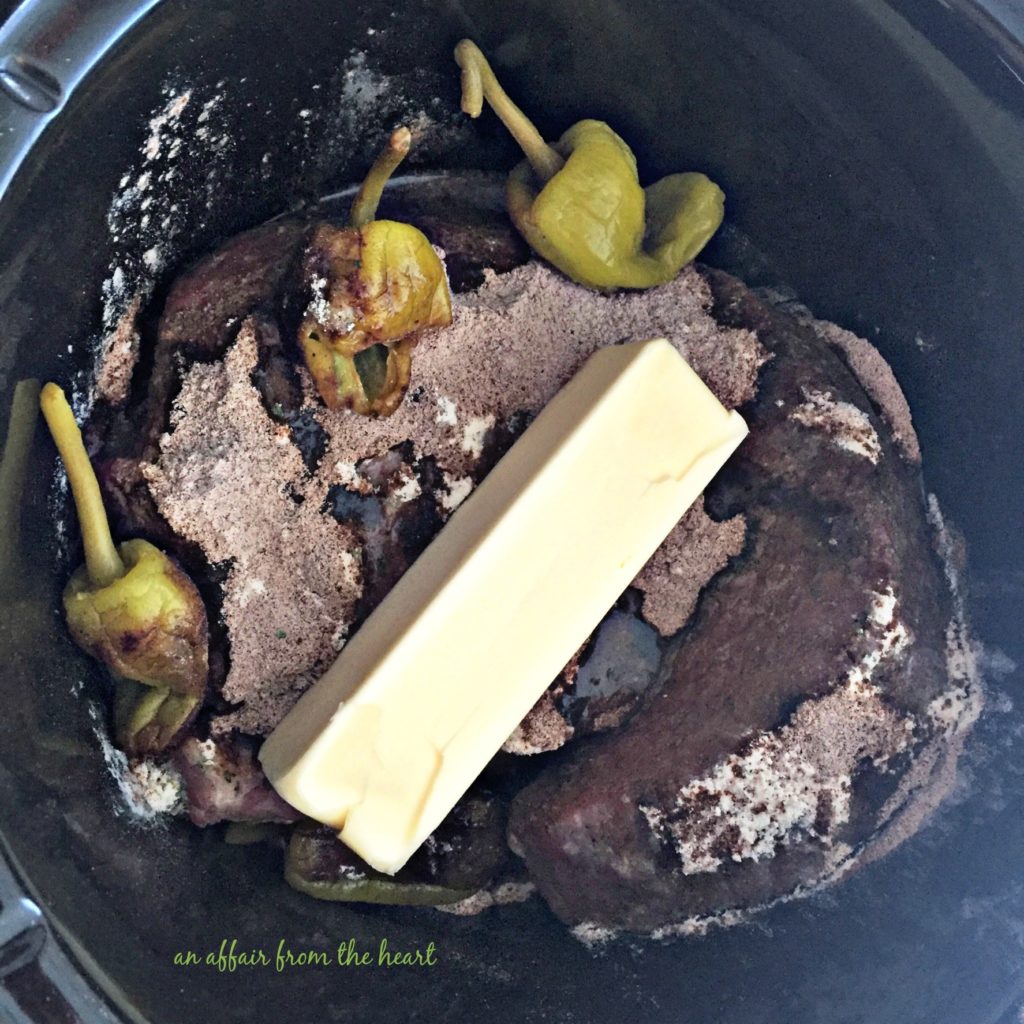 It seriously couldn't be any easier to make — toss it all in a crock pot and bam! — perfect tender roast that is perfectly seasoned.   We served ours with baked potatoes, (not to get off the subject, but did you know you can make baked potatoes in your crock pot?  Aunt Bee's Recipes can show you how, HERE!) and we used the left overs for sandwiches on hard rolls.  So good!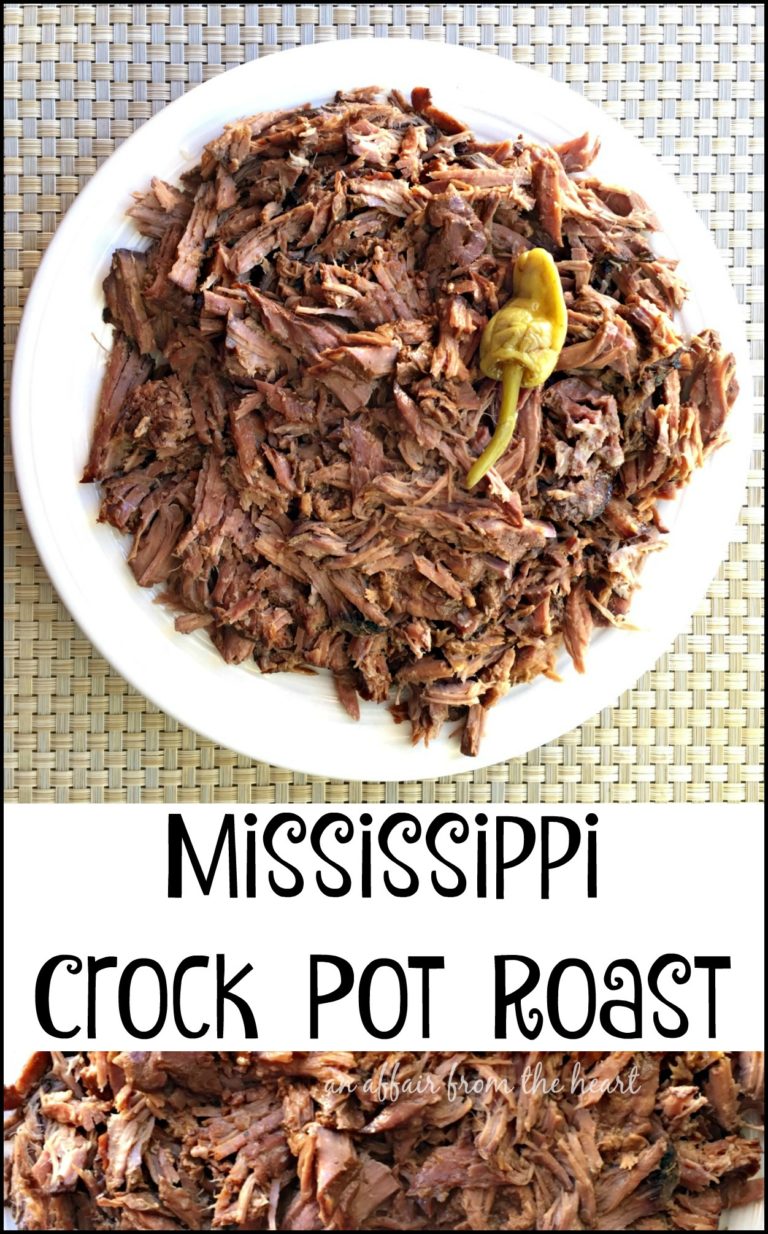 So, if you're like me, and haven't' tried it, I encourage you to do so.  It's well worth it.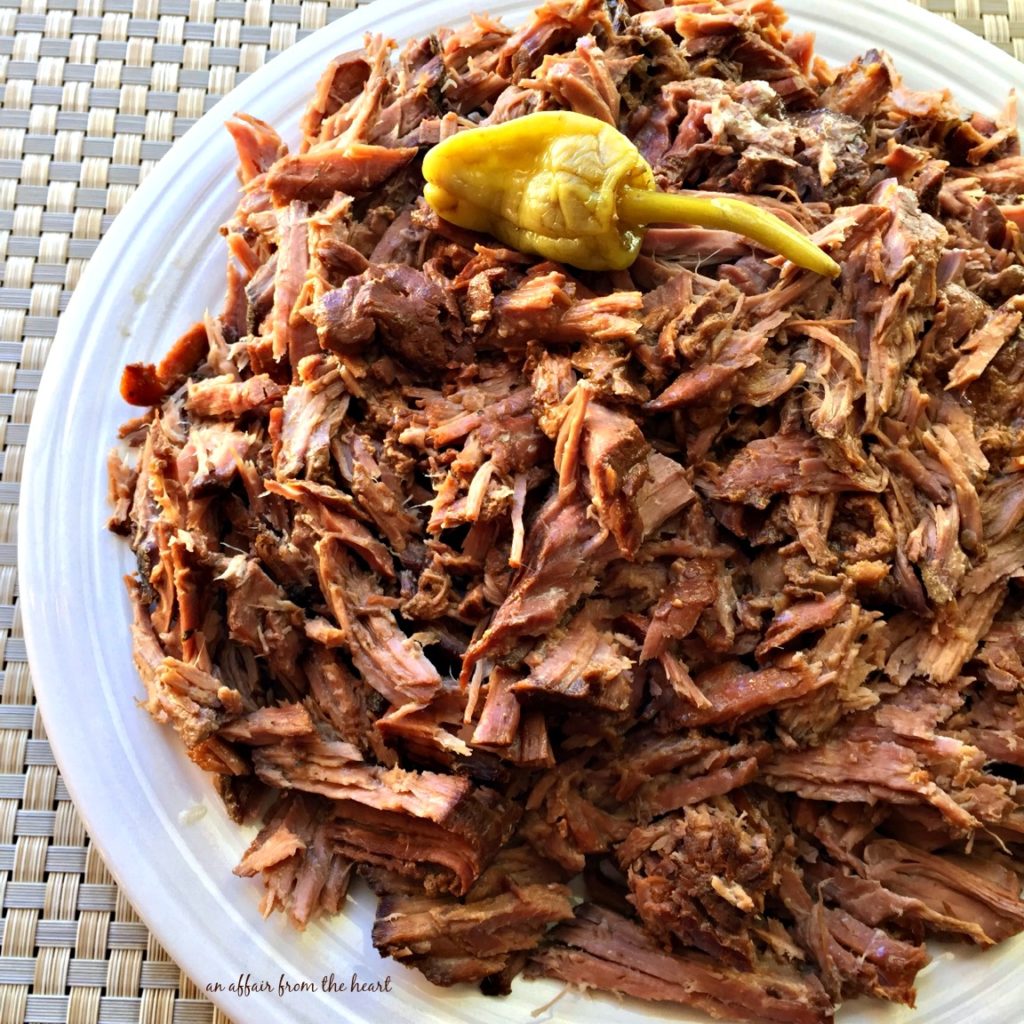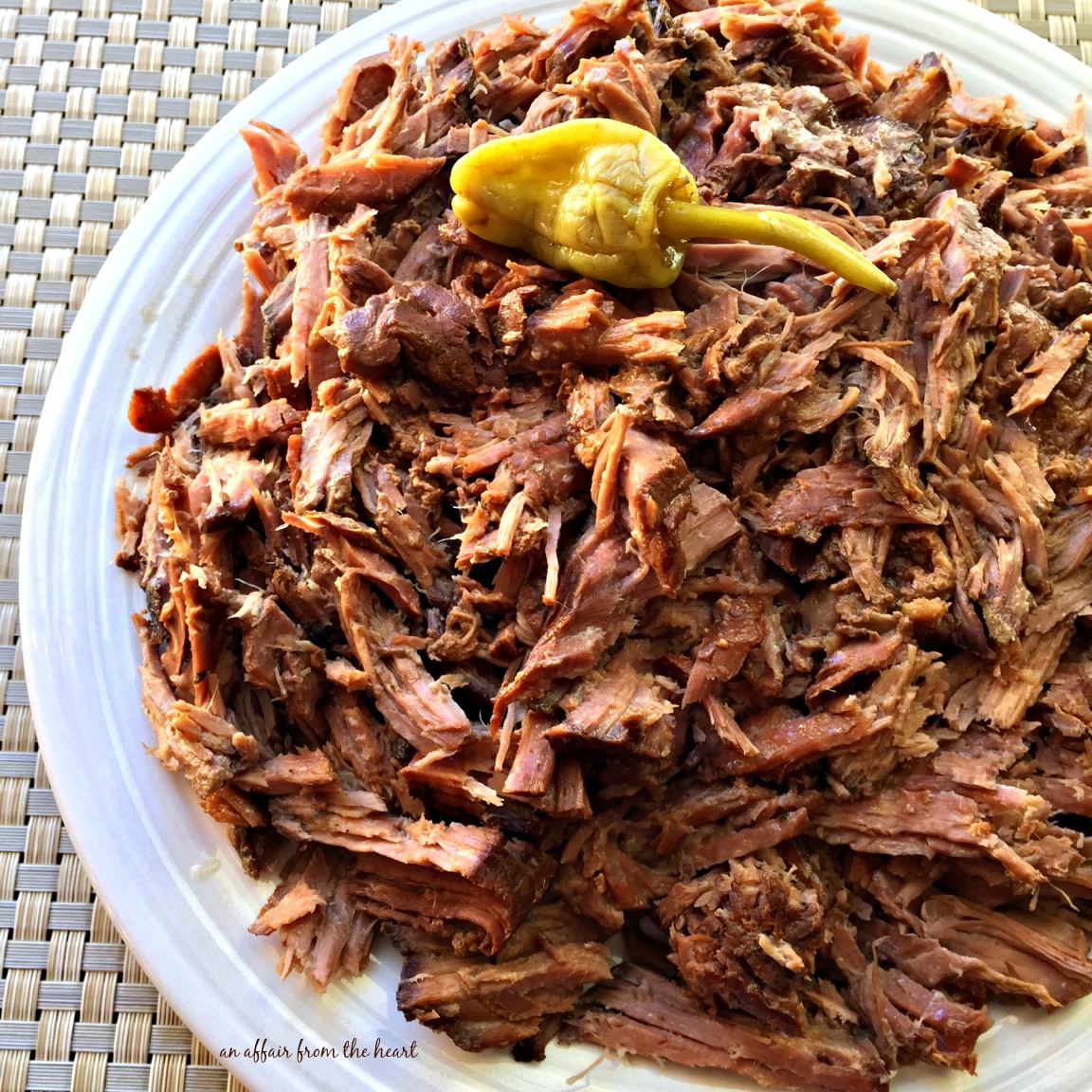 —
Mississippi Crock Pot Roast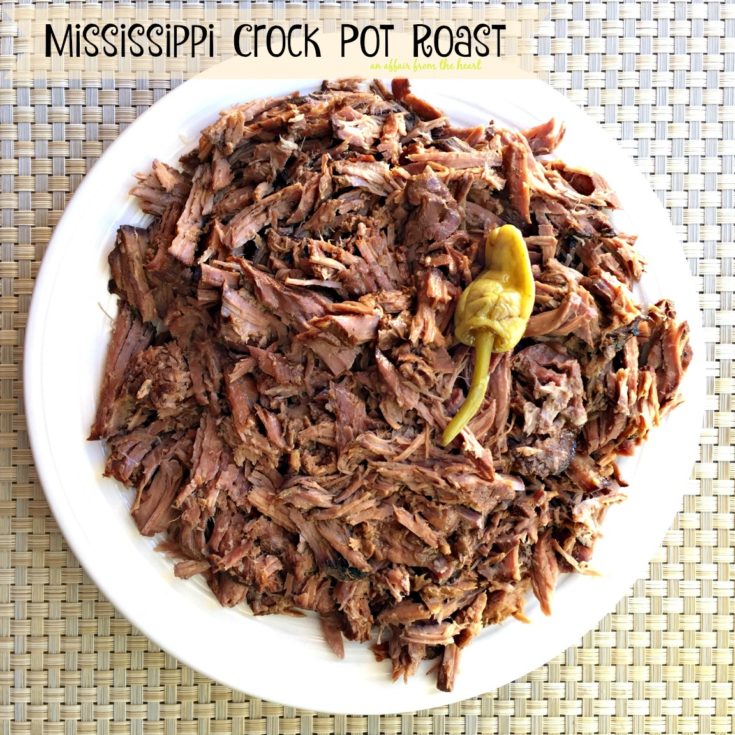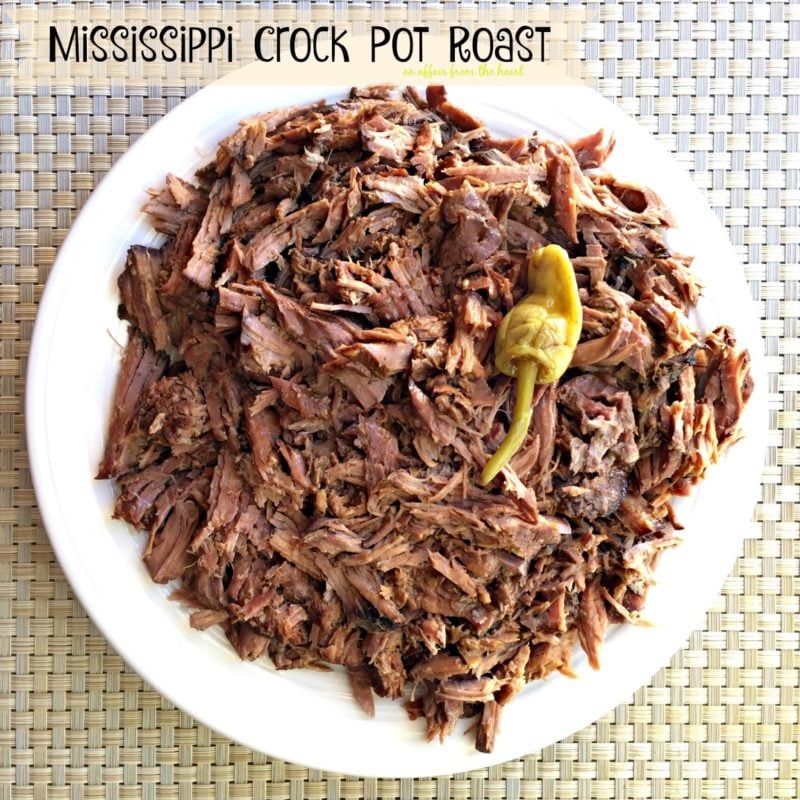 The Mississippi Crock Pot Roast that went viral on Pinterest, here's what we thought.
Ingredients
3-4 pound Beef Chuck Roast
One stick butter
1 package Au jus mix
1 package Hidden Valley Ranch Dressing mix (dry packet)
Pepperoncini peppers, use however many you like, I used 4, add a little juice too.
Instructions
Place everything in your crock pot and cover and cook on low all day long. Shred and serve. Great on sandwiches!

If you make this recipe, I'd love to know! Snap a picture, share the photo on social media with the hashtag #AnAffairFromTheHeart – I'd love to see what you made! – Michaela