Homecoming Dinner
As an Amazon Associate and member of other affiliate programs, I earn from qualifying purchases.
This past weekend I had about 30 of my daughter's closest friends over for dinner before the
Homecoming dance.
She is a Freshman this year, and having them all together like this seemed SO much easier!
centerpieces on the tables
They came with their parents and we did group pictures, then they came in and ate and "hung out" before it was time to head to the dance.
Thank you to all of the parents that helped drive!!
Dinner was pretty darn simple. I had wanted to get a little more extravagant, but the thought of someone ruining their ensemble with pasta sauce or something had me too nervous!
The Menu:
Deli meat and cheese trays
Tuscan rolls
Chips and dip
Mini cupcakes
Chocolate chip cookies
Our school colors are red, black and white. So it matched my kitchen perfectly! Not to mention, it was Husker Game night! So I decorated with fall florals, gourds, pumpkins and black red, and white.
deli trays with meat and cheese
Tuscan rolls
sandwich fixin's
chips and French onion dip…LOVE my football pottery!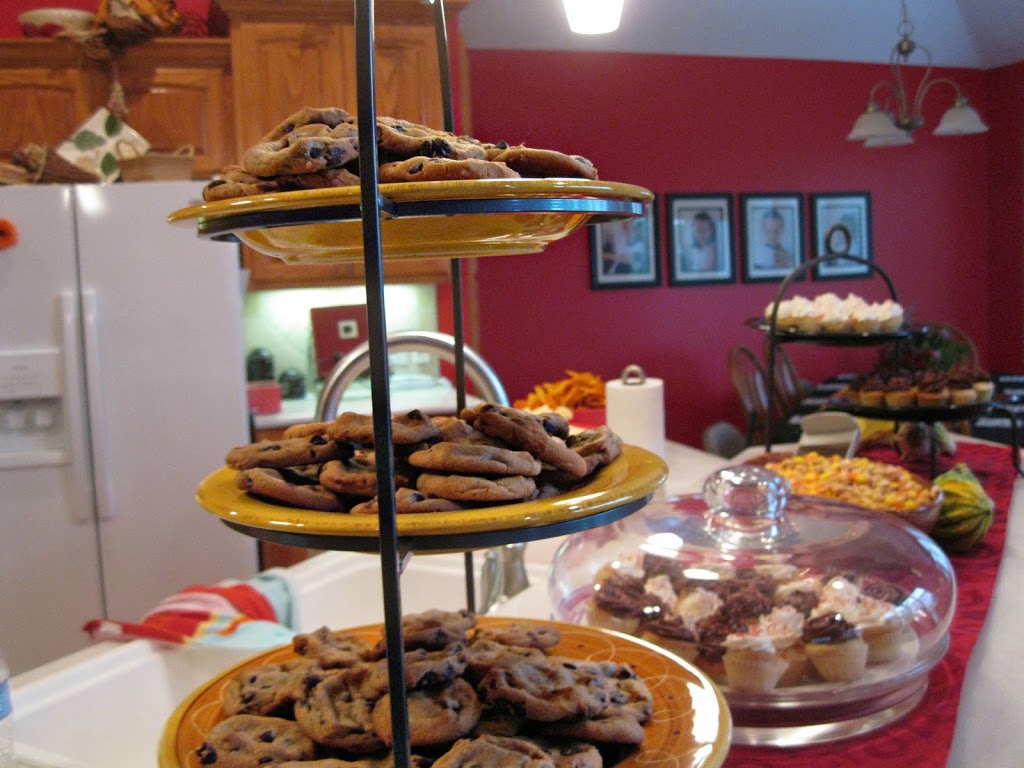 desserts… chocolate chip cookies
mini cupcakes, some with chocolate and some with vanilla frosting
pretty red and clear sprinkles, and what's a fall party without candy corn and peanut mix?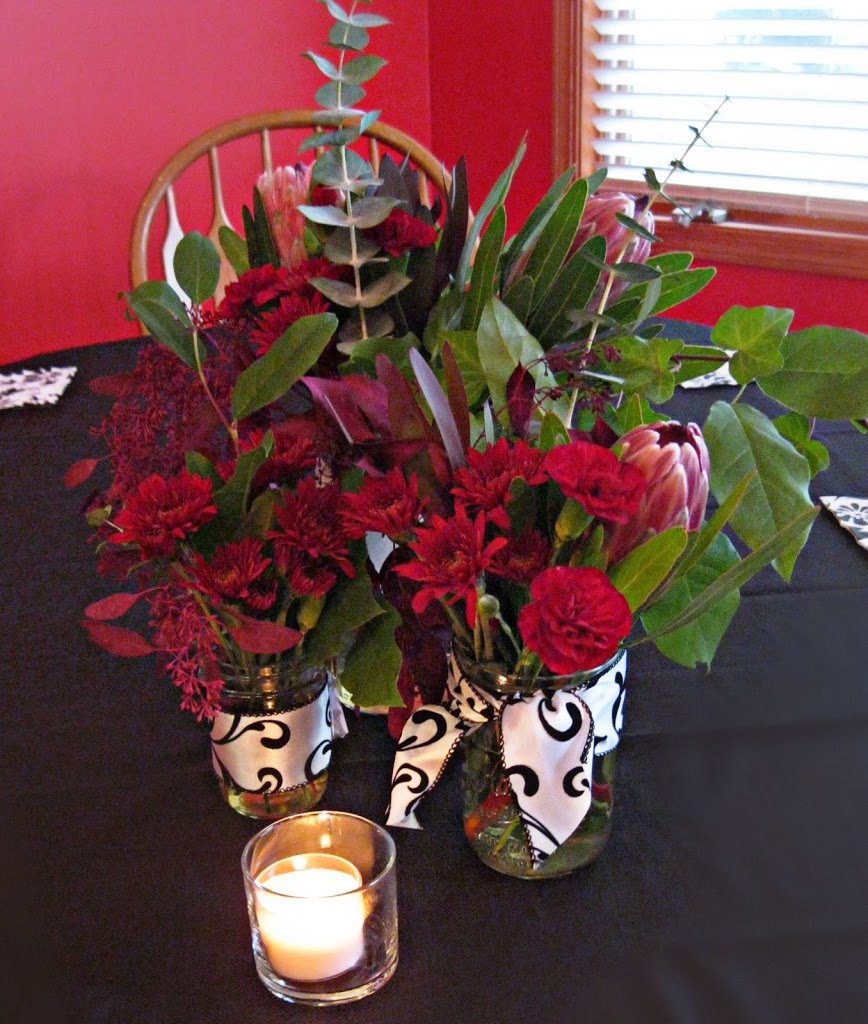 I "canned" fall blooms for the centerpieces and tied them with black and white ribbon
Here are a couple of pictures of the kids.
my kids before the night began
My son is a Junior, he headed out to celebrate with "kids his own age" at another party.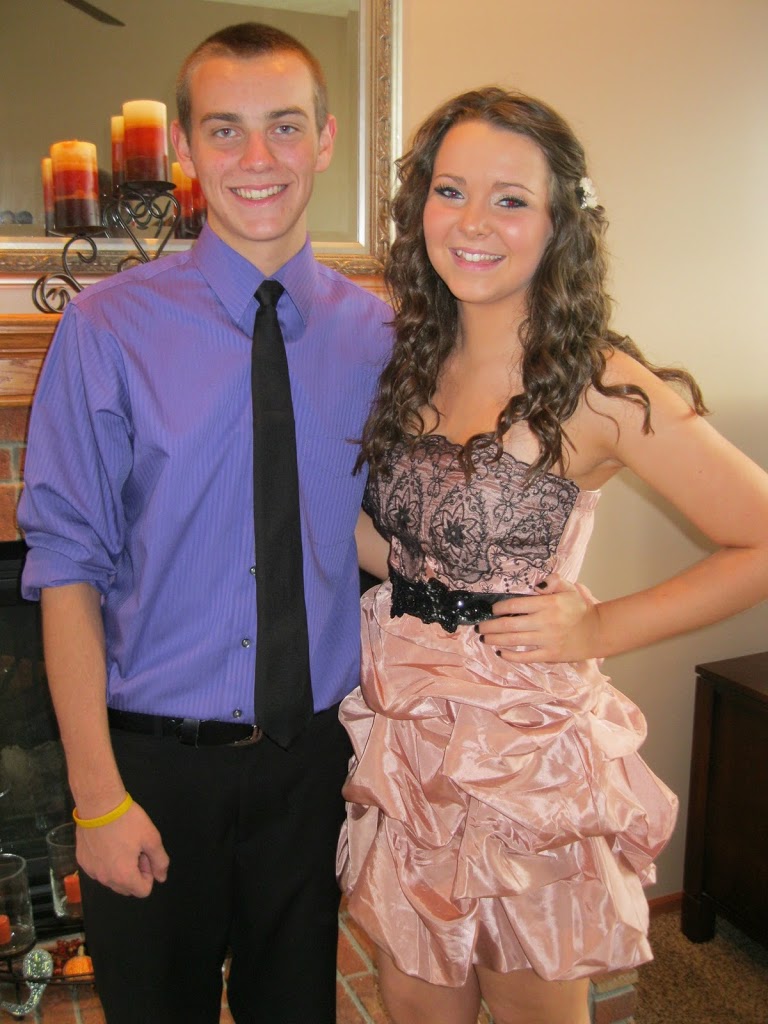 looking so nice. (looks like they get along …right?!?!)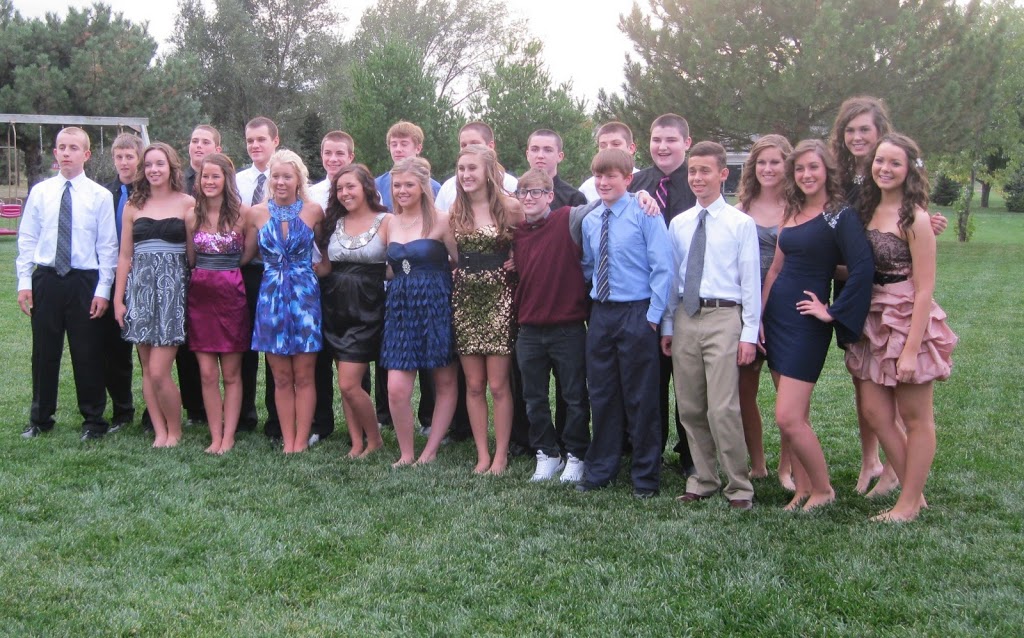 most of the group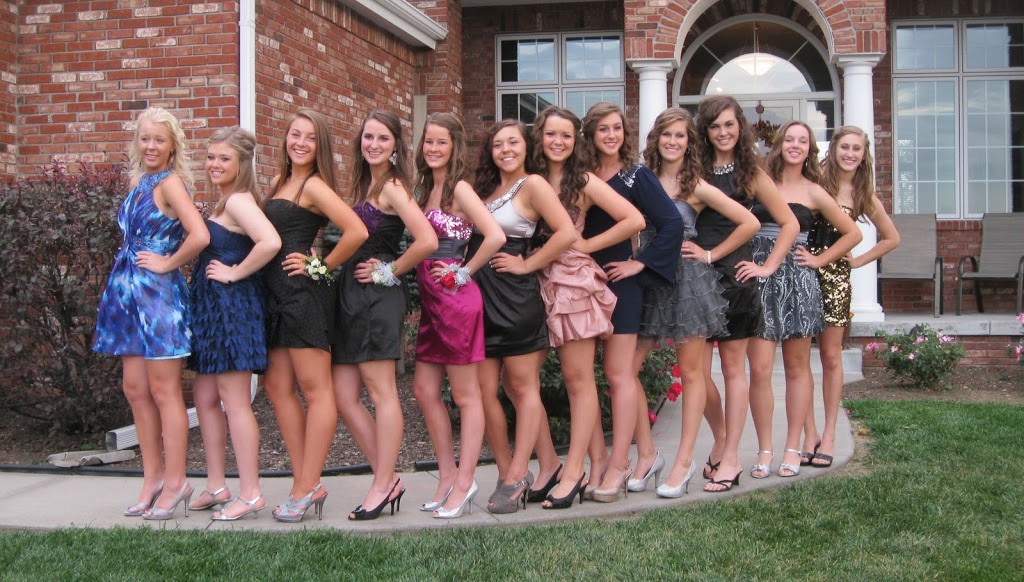 pretty girls and their shoes
Can you believe we had to TELL them to "add some sass" to their pose?!?!
That's something I never thought I would say to MY DAUGHTER! "Get sassy!"
I think it went well, all in all.
Thanks for looking.