I had a taste for teriyaki chicken and rice tonight.
I wanted to make up some Asian Slaw to go with it.
After I read the recipe for the dressing I knew it was exactly what I was looking for!
We have these Mongolian Grill restaurants here called
Hu Hot
.
They have this yummy salad I LOVE to get when I go there, and this dressing tastes REALLY similar.
Tomorrow I will post the recipe for the slaw, but for now, here's the dressing!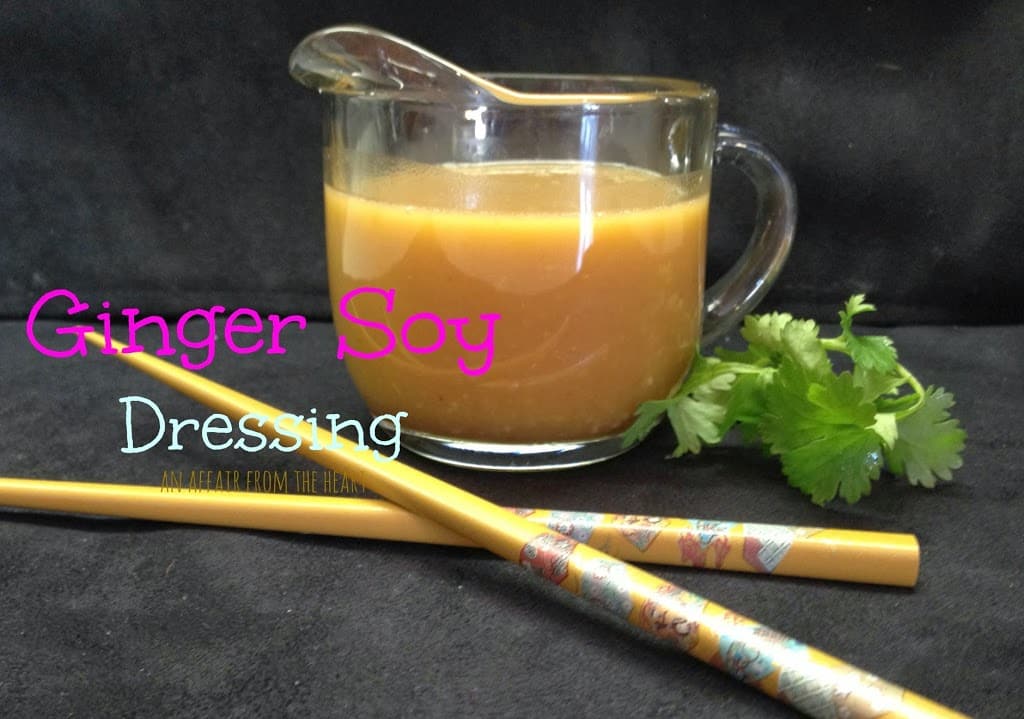 Ginger Soy Dressing
1/4 cup honey
1/4 cup vegetable oil
1/4 cup rice vinegar
1 Tablespoon low sodium soy sauce
1 teaspoon sesame oil
1 Tablespoon peanut butter
1/2 teaspoon salt
1/2 teaspoon hot sauce (I used Siracha)
1 Tablespoon minced fresh ginger
1 clove minced garlic
I put all of the ingredients in a glass mason jar and shook it until the peanut butter was dissolved.
Place in refrigerator until ready to use.
Next time I am making a double batch to use as a marinade for chicken!
I think this would make an awesome stir fry sauce, too!

If you make this recipe, I'd love to know! Snap a picture, share the photo on social media with the hashtag #AnAffairFromTheHeart – I'd love to see what you made! – Michaela