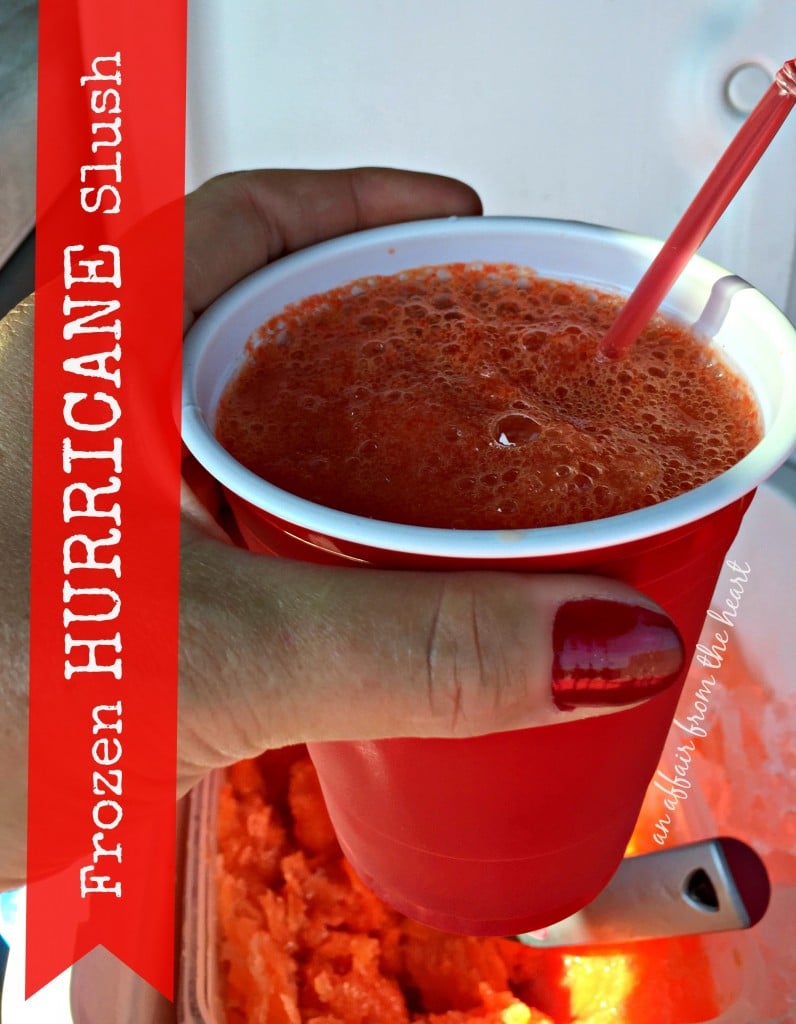 Frozen Hurricane Slush
Last weekend was our first trip, this year, to the University of Nebraska at Lincoln to see our beloved Huskers play football. My oldest son is a student there, so I was DOUBLE excited about it, which meant I got to see him! (Insert giant Mom Smiles here) We were playing, after many years, The Miami Hurricanes. This was a BIG GAME. We took my niece and her husband along to the game, and I made a huge batch of Little King Salad (you may think SALAD sounds weird for a football game? This is like a GIANT Hoagie in a bowl) we had tons of snacks and set our tail gate up out of the back of our Tahoe. I knew that I needed to come up with some sort of a signature cocktail. So, I put my brain to work. We love making Frozen Vodka Slushes – and a couple of years ago for a tail gate that happened over Halloween, I made REDRUM REDRUM {frozen red rum punch.}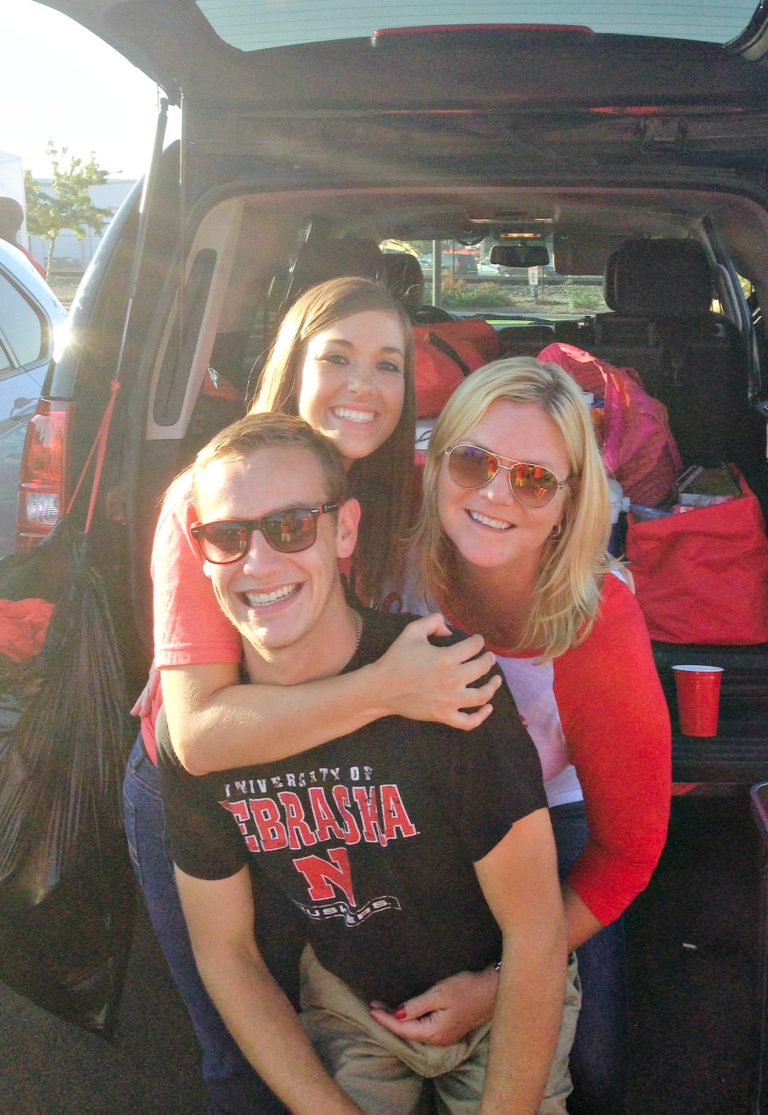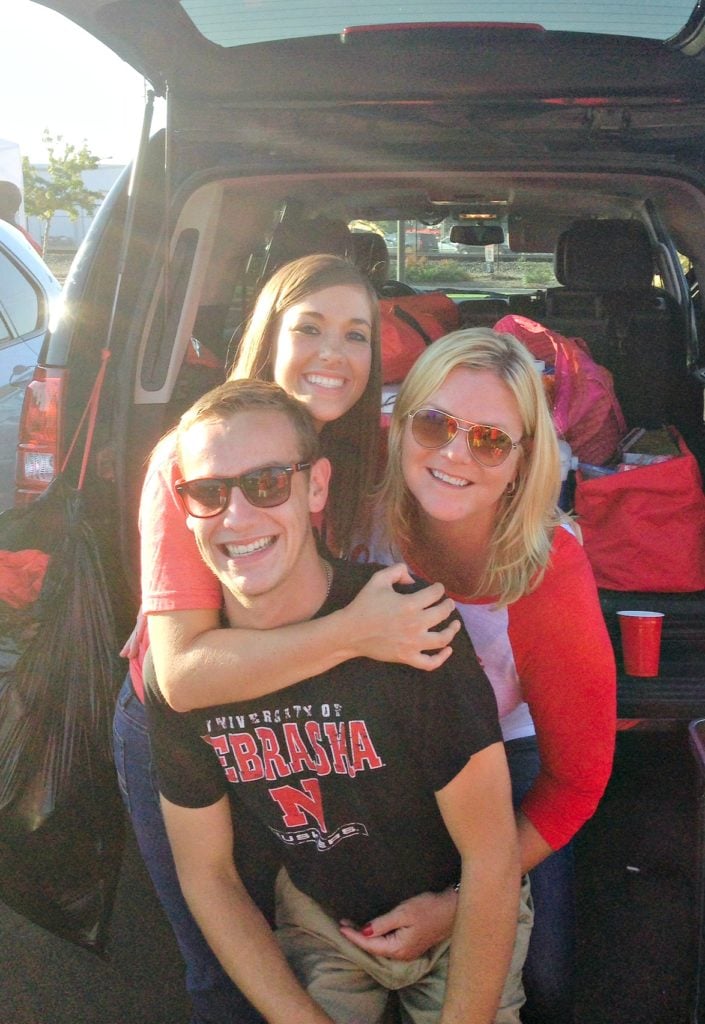 Squeezes for my son, Spencer, from myself and my niece, Leah
Our tailgates can be REALLY cold here in Nebraska, and we have been known to wear MANY layers of clothing while still ingesting frozen concoctions. I thought these were a fun play on words. Everyone knows it's rather balmy in Miami… Freeze out the Hurricanes? Yep, we can do that here in Husker Nation. Well, turns out the weather was perfect for these drinks last weekend, as we weren't freezing at all… Melting was more like it.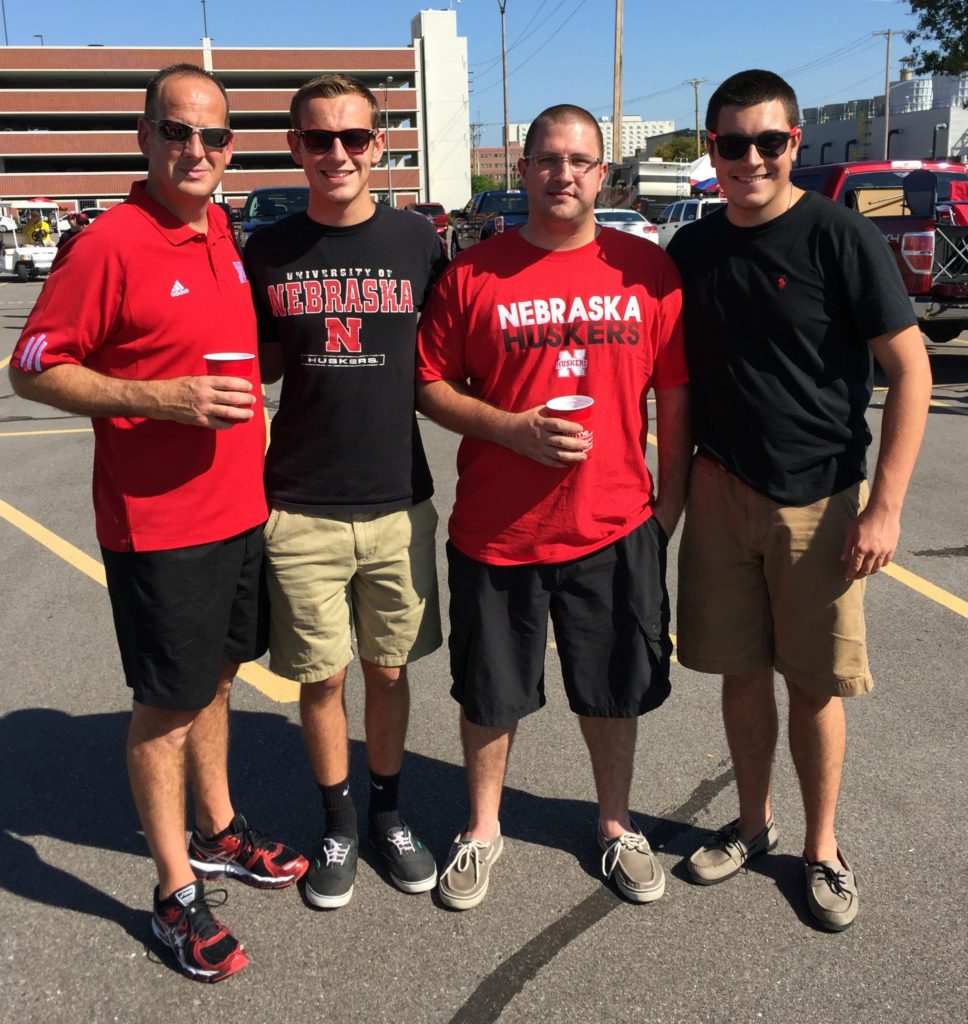 My husband, Brian, our son, Spencer, my nephew-in-law, Austin, and my daughter's boyfriend, Austin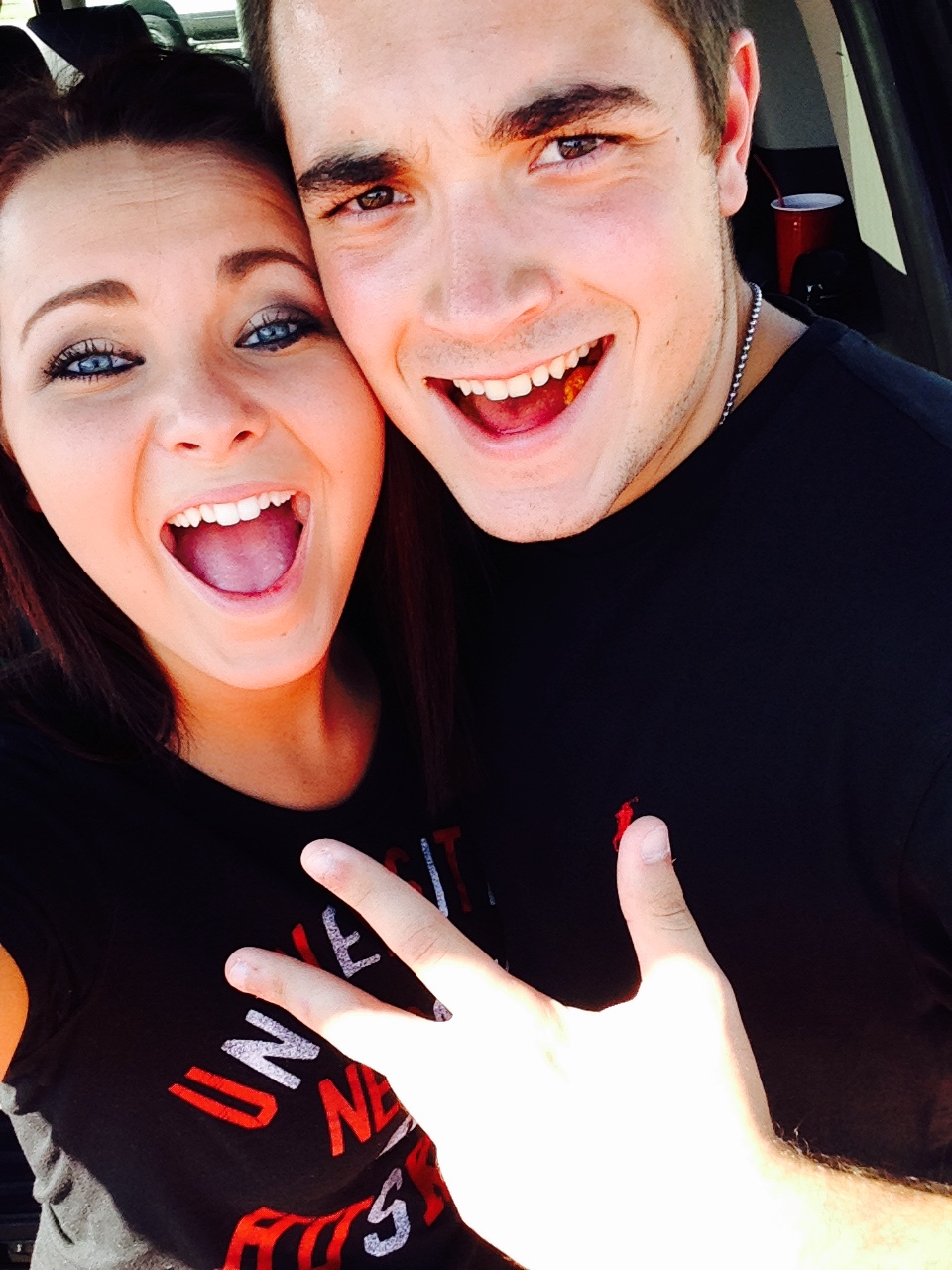 My daughter, Kenzie, is equally glad to go to Lincoln, her boyfriend, Austin is also a student there
I can't say that this is the prettiest of recipe photos that I have ever taken, but it's sort of hard to photograph a frozen drink scooped from a cooler and put in a red solo cup! 😉 So, trust me on this when I say that this drink was super good, and there wasn't a drop left.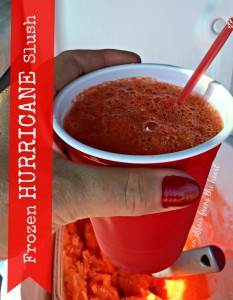 Yield: 8 glasses
Frozen Hurricane Slush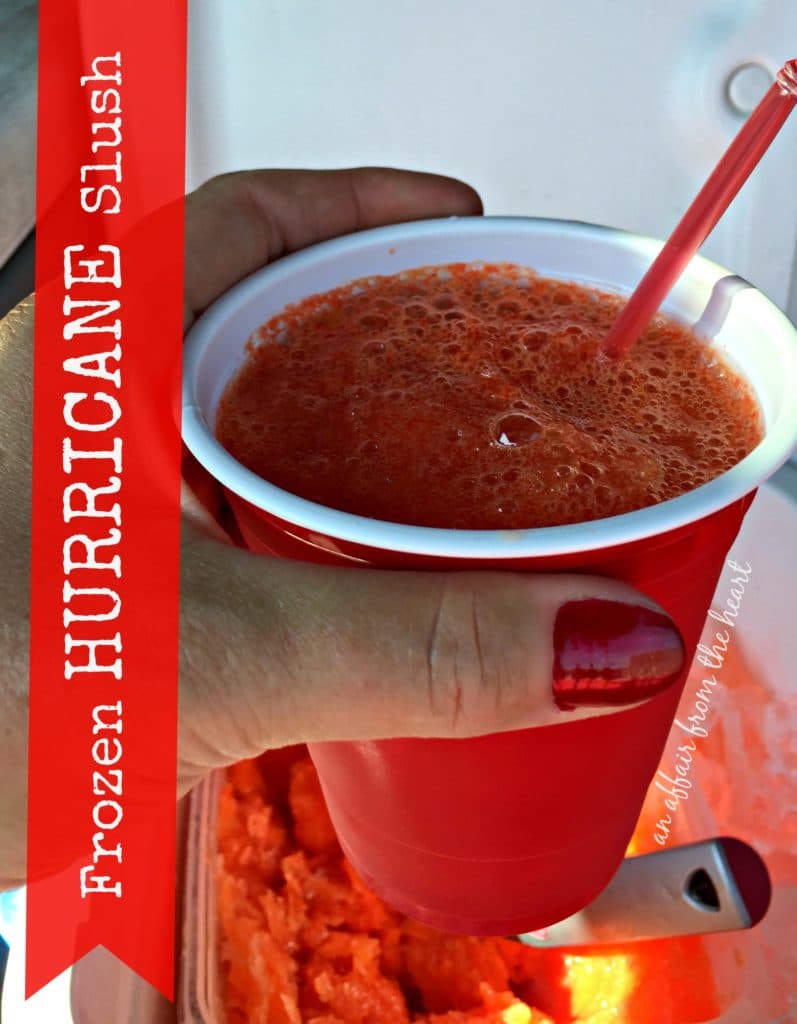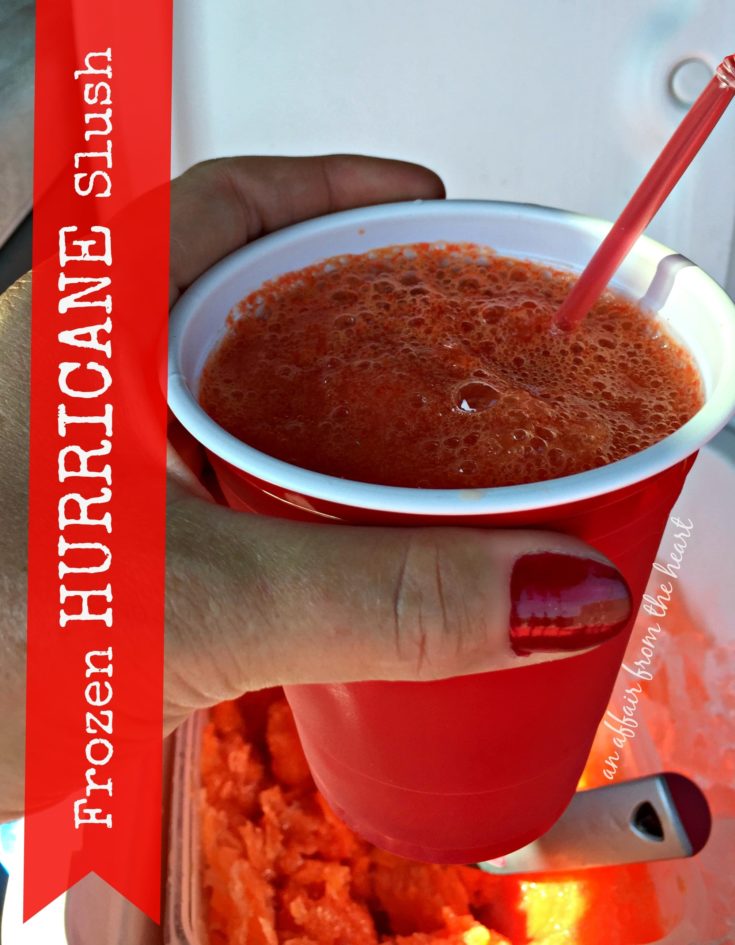 All of the flavors of a Hurricane cocktail, but in a frozen slush!

Prep Time 5 minutes

Additional Time 1 days

Total Time 1 days 5 minutes
Ingredients
12 ounce can frozen limeade
2 – 12 ounce cans frozen orange juice
48 ounces of Passion Fruit Juice (Mine was actually apple, mango, passion fruit --- that is what I could find)
1 – 3 ounce box of cherry jell-o
¼ cup agave nector
8-12 ounces of light rum
8-12 ounces of dark rum
Instructions
Combine all ingredients in an airtight plastic container. Freeze for at least 24 hours.

To serve, scoop into a glass and pour 7Up over the top.
Nutrition Information:
Yield:
8
Serving Size:
1
Amount Per Serving: Calories: 1813Total Fat: 1gSaturated Fat: 0gTrans Fat: 0gUnsaturated Fat: 1gCholesterol: 0mgSodium: 43mgCarbohydrates: 66gFiber: 5gSugar: 58gProtein: 3g

Nutrition isn't always accurate.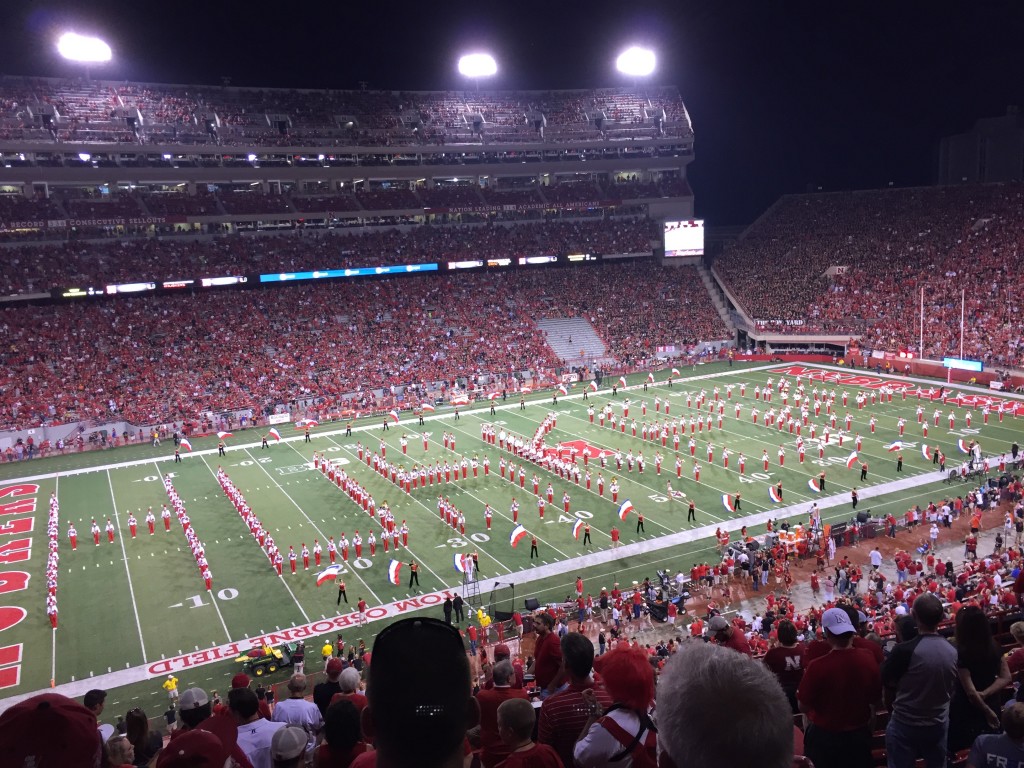 Over 90,000 in attendance
I took all of the flavors of a Hurricane cocktail and came up with these. I hope that you get the chance to enjoy one, maybe even while rooting for YOUR favorite team?!?
Oh, and in case you were wondering?? My team won!!
Can I get a GO BIG RED!?!

If you make this recipe, I'd love to know! Snap a picture, share the photo on social media with the hashtag #AnAffairFromTheHeart – I'd love to see what you made! – Michaela