Most of you have probably heard that my friend, Candi, from
The Devilish Dish
came to visit me this past week. We try very hard to get together at least once a year, and this year we were fortunate to see each other twice..and hey…the year's only a little more than half over right?
Well this year, she was able to bring her daughter with her. It was fun for our kids to get acquainted. We were so busy this trip, that we ate out a lot while she was here, but I did manage to make brunch on Sunday! This recipe is one of my favorites. My Mom and I made it for my cousin's bridal shower a year ago, and it's been one of my family's favorites since.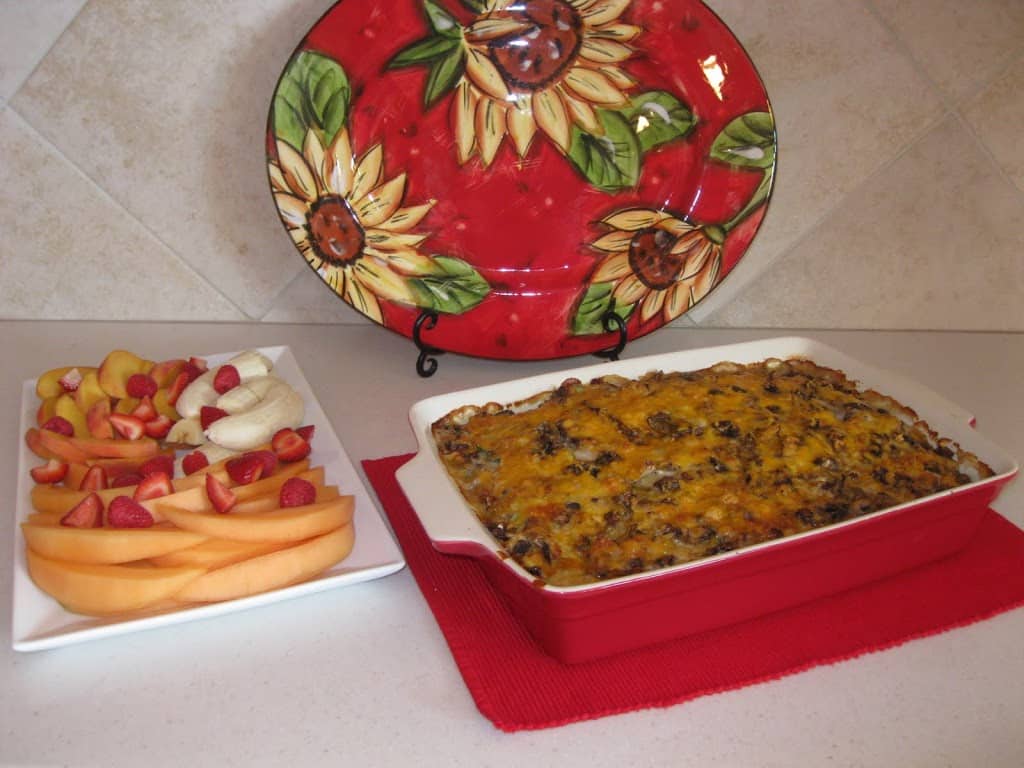 sourdough sausage breakfast casserole
The tang of the sourdough bread with the spiciness of the sausage with the richness of the fresh mushrooms sets this casserole apart from all of the others.
serve with a plate of fresh fruit and the meal is complete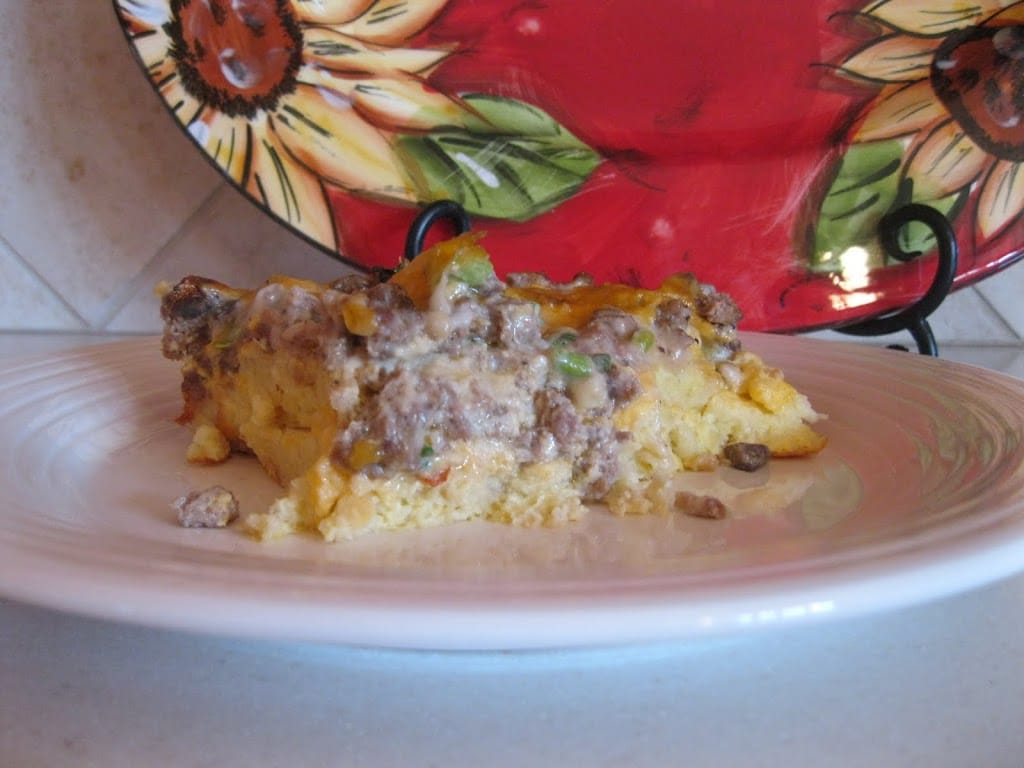 shown here without the tomatoes
Candi and I have a lot of fun sending "fun mail" back and forth to each other. When I see her, she always brings me some special little treat. This year was no exception. She had this beautifully decorated package, inside was a darling apron with cupcakes all over it!
So cute and such a reflection of my current profile picture on
my facebook page
.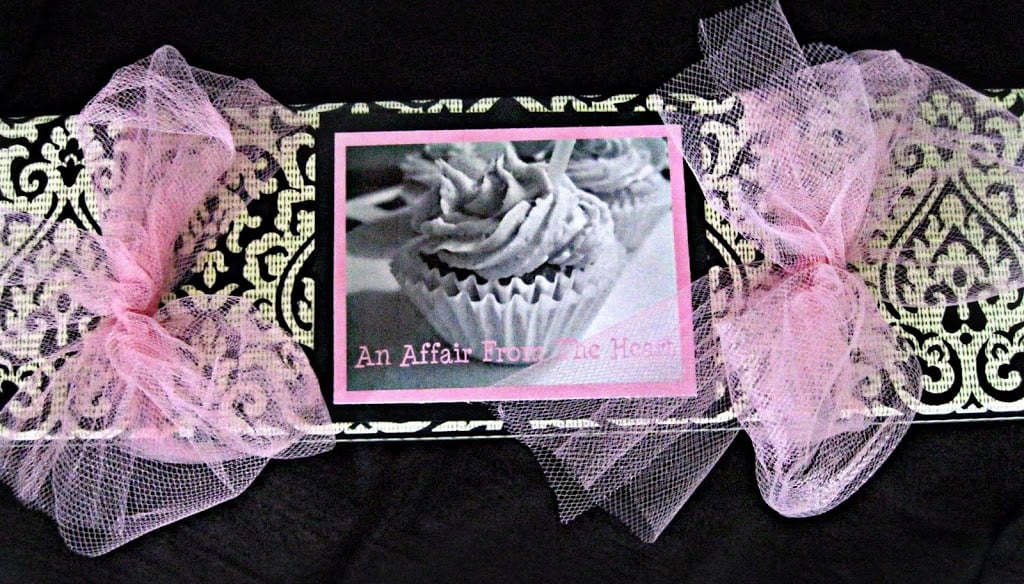 such cute wrapping
Then she did something that was so touching. Many of you who know me, know that not only do we have four children, but we have two "fur babies." We have a Westie named Gabby and a boxer named Sully.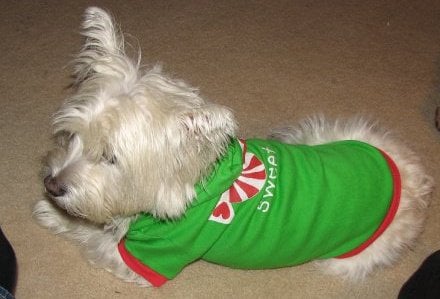 gabby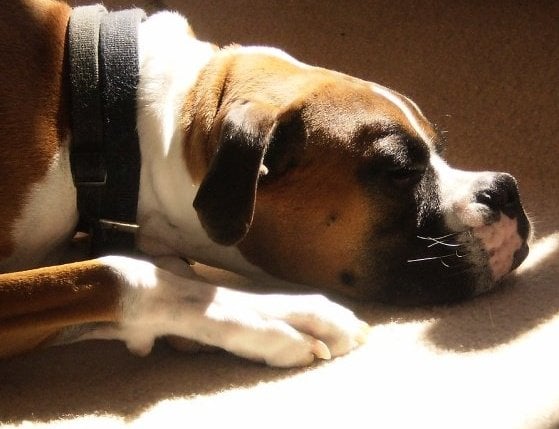 sully
Our boxer, Sully, had two masses removed a couple of weeks ago. When they put Sully under he had a pretty bad seizure. After they got through that, the procedure seemed to go well, but he was not being very good about his suture. He ripped out the first set of stitches, they replaced them with staples, he ripped some of those out, more staples. After wearing "the cone of shame" for 10 days, they were finally removed. We received the pathology reports, and they told us that our sweet little brown boy had cancer. I was beside myself. I spent the better part of our trip last week wishing I was home with him. When Candi came to visit, she brought me this candle, with the prayer to St. Rocco on it.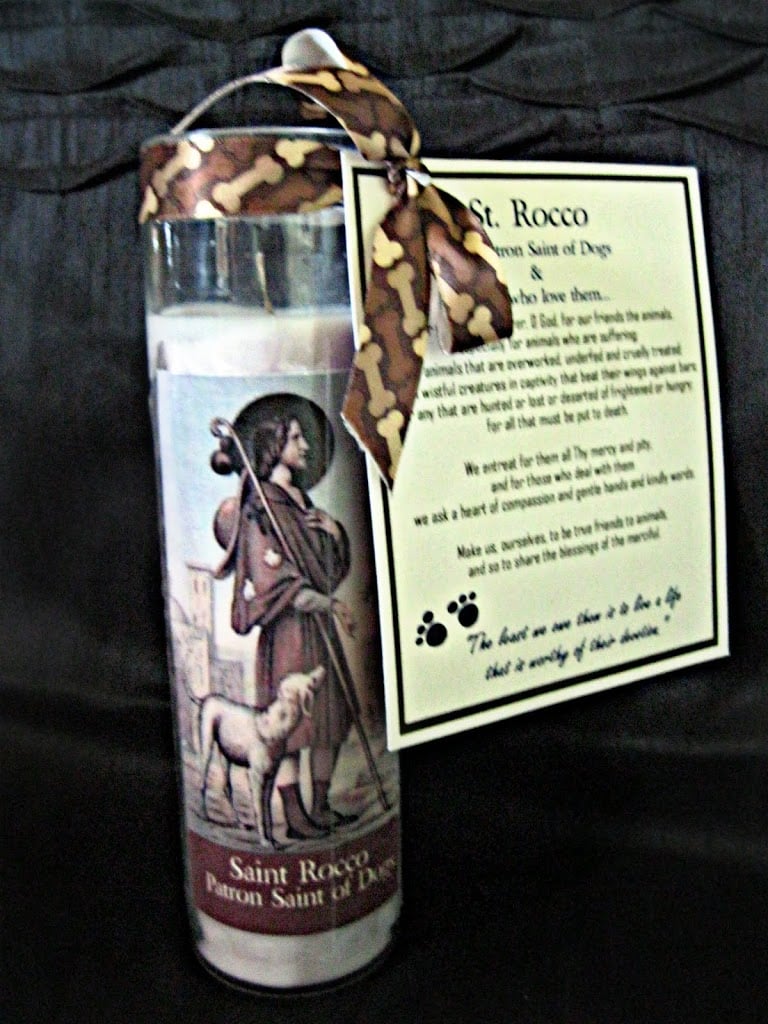 prayer candle to st. rocco
Candi is a big dog lover. Sully has always held a special place in her heart though, because she, too, has a dog that is a boxer mix. Sully and her dog, Ruth, have so many similarities in there personalities. Candi has always affectionately called Sully her "brown boyfriend."
The day Candi left I got to meet with our vet about treatment for Sully. She had just gone over the path results with the oncologist. The oncologist told her that she had removed all of both tumors and had gotten great margins. The cancer was GONE!! No further treatment was needed, and he should be just fine.
Thank you to all of my friends and family for your prayers for our sweet little Sully!!
Sourdough and Sausage Breakfast Casserole and a gift "from the heart"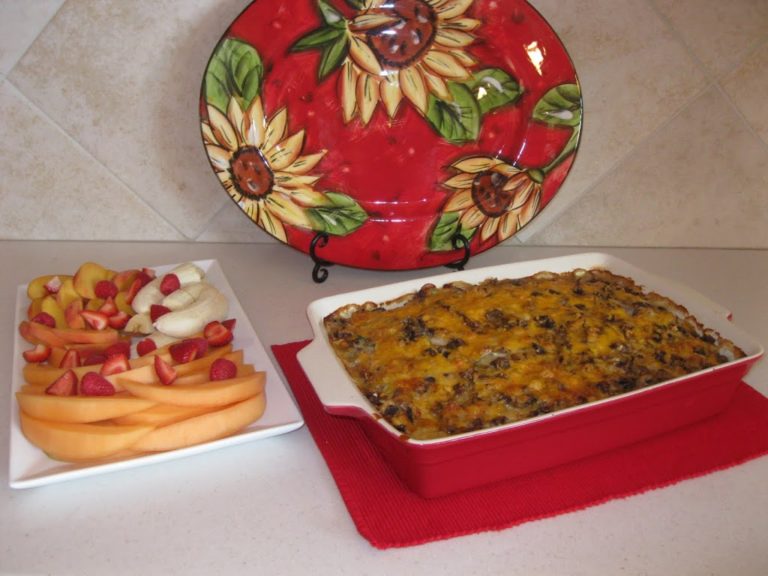 The tang of the sourdough bread with the spiciness of the sausage with the richness of the fresh mushrooms sets this casserole apart from all of the others.
Total Time
9 hours
5 minutes
Ingredients
4-6 slices sourdough bread
2 cups cheddar cheese, shredded
2 lb. bulk breakfast sausage
1/4-1/2 tsp. red pepper flakes
1 tsp. dry mustard
8 eggs
2 ¼ cups milk
4 green onions, diced
1 can of cream of mushroom soup
¼ lb. fresh mushrooms ( I us a little more)
1/3 cup milk
Cherry tomatoes, halved (optional)
Instructions
Grease bottom of a 9×13 baking pan.
Cover the bottom of the pan with sourdough bread slices.
Use just enough to cover the bottom. Sprinkle cheddar cheese over the bread. Brown the sausage with the red pepper flakes, drain, and let cool slightly. Sausage should be well crumbled. Place on top of cheese. In a large bowl, mix eggs, dry mustard, 2 ¼ cups milk, and onions. Pour this over bread, cheese and sausage.
Cover and refrigerate overnight.
Preheat oven to 350 degrees. Mix cream of mushroom soup with 1/3 cup milk and the mushrooms, and pour over casserole. Sprinkle with more cheese and bake uncovered for 1 hour. Let stand 5-10 minutes. Garnish with tomatoes. Cut into squares and serve.
Nutrition Information:
Yield:
1
Serving Size:
1
Amount Per Serving:
Calories:

6110
Total Fat:

400g
Saturated Fat:

148g
Trans Fat:

3g
Unsaturated Fat:

220g
Cholesterol:

2542mg
Sodium:

14190mg
Carbohydrates:

287g
Fiber:

15g
Sugar:

36g
Protein:

342g
Nutrition isn't always accurate.

If you make this recipe, I'd love to know! Snap a picture, share the photo on social media with the hashtag #AnAffairFromTheHeart – I'd love to see what you made! – Michaela