Cupcake Cream Filling
As an Amazon Associate and member of other affiliate programs, I earn from qualifying purchases.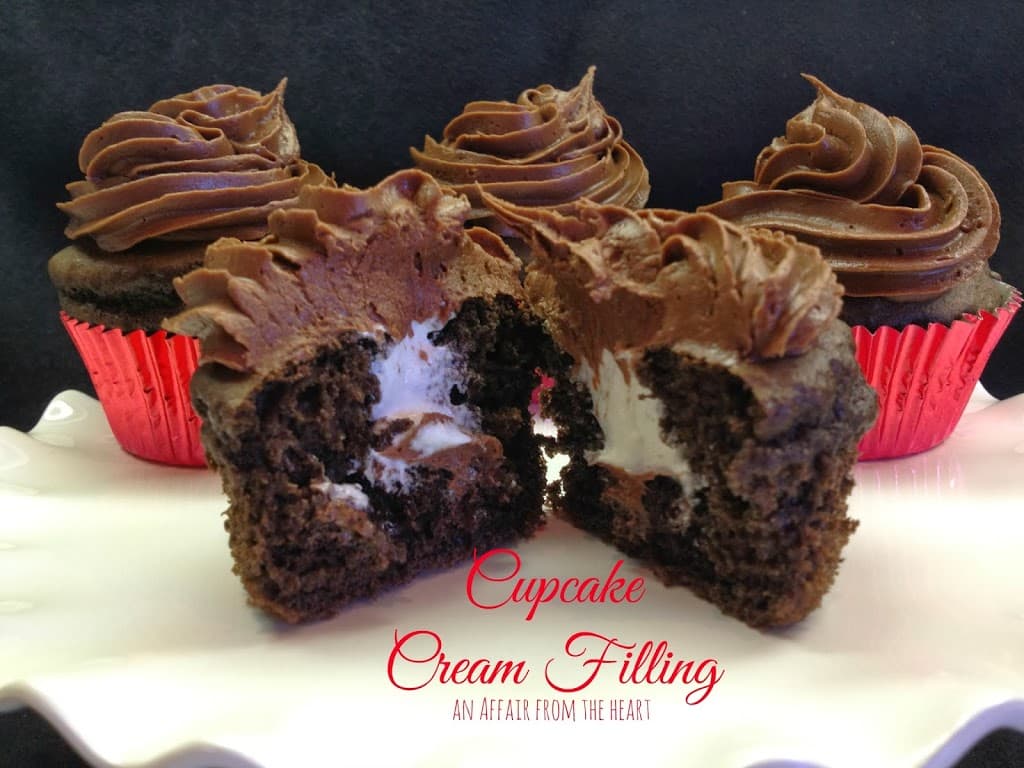 Did I ever tell you that I used to hate baking?
Seriously, I know.
I always loved to cook, but when asked to bring something to a potluck, my response was
"Anything but dessert!"
I guess it was a gradual change, because I really don't remember waking up one morning and saying
"I want to BAKE!! I LOVE to BAKE!!"
I think a lot of it stems from my confidence.
When I cook, I literally don't know how to follow a recipe.
You should see my kitchen when I am trying to write a recipe down to blog for you all.
I am very much a "taste and see" — "don't like it, tweak it!" kinda girl.
That's why my oldest son asks for things like "Magic Chicken Surprise" because that's what I called something that I made, he loved, and I have no idea how to make it again.
Baking just isn't as forgiving as cooking.
Sure you can throw in a spice here or there, but forget something like flour in a cookie, and you have a mess!
Seriously, I did that.
When we were growing up, my mom pretty much baked one thing, cookies.
We got chocolate chip, peanut butter (they are the BEST — here's her
recipe
)
or oatmeal raisin.
Sure she made us birthday cakes, but we rarely came home to cupcakes after school.
But sometimes… sometimes…. she made chocolate cupcakes with this cream filling and we were
SO EXCITED!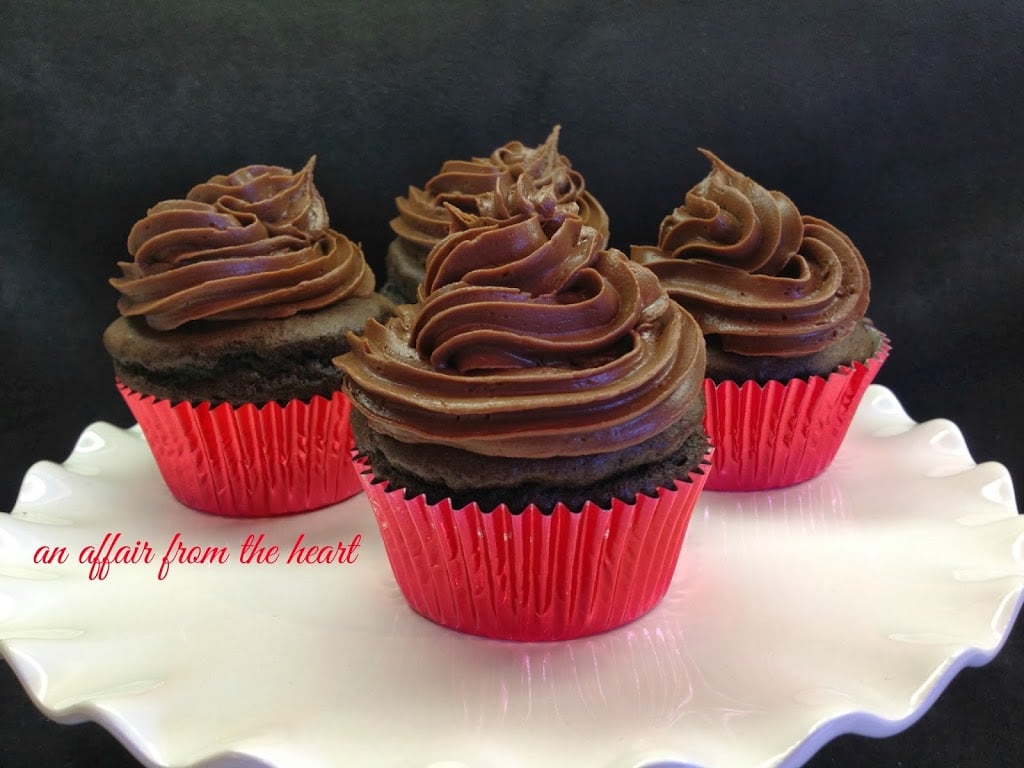 And her recipe from way back when, is what I am sharing with you today!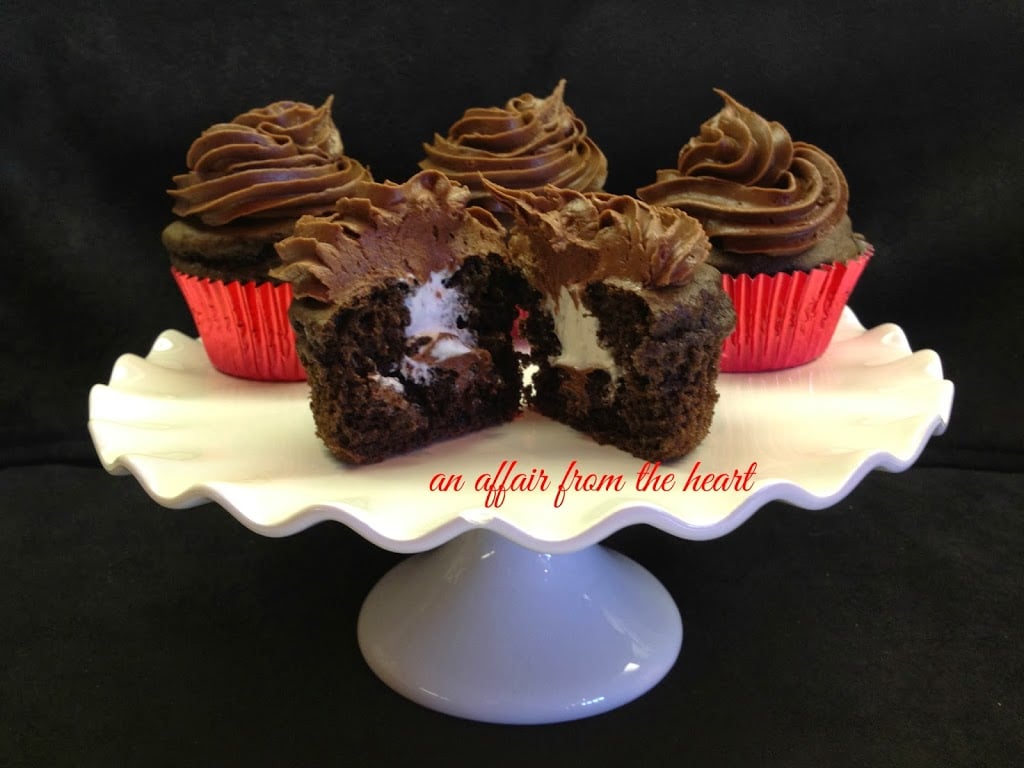 Box of Chocolate Fudge cake mix or your own
Chocolate Buttercream Frosting, your own or in a can
Frost as desired!
Yield: 12 cupcakes
Cupcake Cream Filling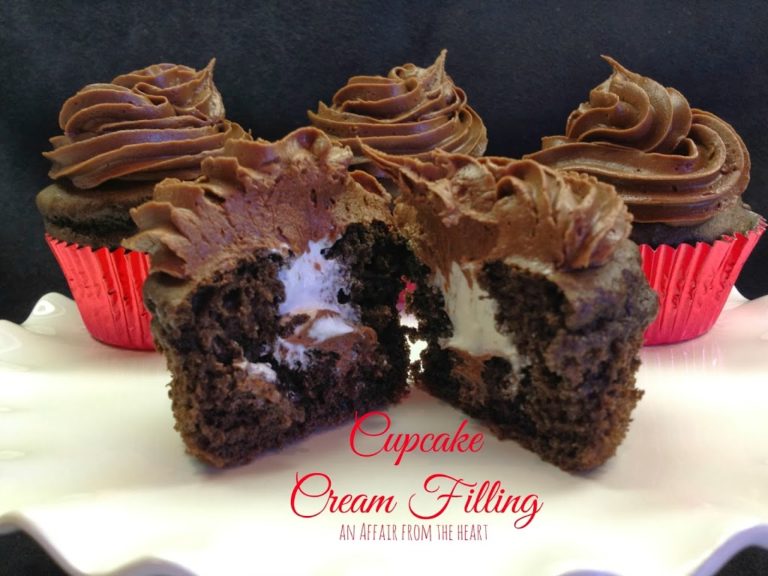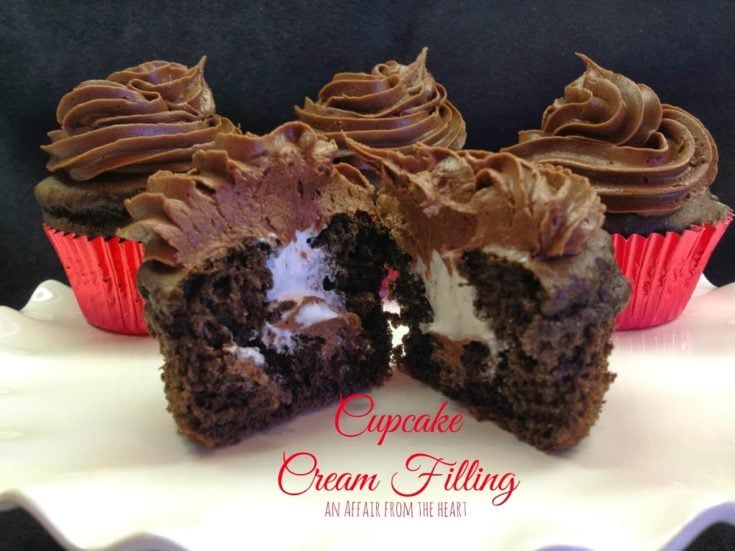 Is there anything better than biting in to a cupcake filled with delicious cream filling? Nope. Didn't think so.
Total Time
8 hours
10 minutes
Ingredients
Box of Chocolate Fudge cake mix or your own
Chocolate Buttercream Frosting, your own or in a can
1 cup milk
4 Tablespoons flour
2 teaspoons vanilla
1 cup Crisco
1 cup sugar
Instructions
In a saucepan over medium heat, heat milk and flour until slightly thickened.
Whisk as it warms.
Whisk in vanilla.
Remove from heat and set aside to cool.
With your mixer, cream together Crisco and sugar.
Slowly add milk mixture, and whip for 10 minutes.
Refrigerate for 6-8 hours.
Bake cupcakes and cool.
Fill a decorating bag with a tip with a larger opening, with your cream filling and press into the top of the cupcakes, squeeze to fill.
Frost as desired!
Nutrition Information:
Yield:
12
Serving Size:
1
Amount Per Serving:
Calories:

137
Total Fat:

3g
Saturated Fat:

1g
Trans Fat:

0g
Unsaturated Fat:

1g
Cholesterol:

5mg
Sodium:

43mg
Carbohydrates:

27g
Fiber:

0g
Sugar:

22g
Protein:

1g
Nutrition isn't always accurate.