This sweet bread is a healthier version of traditional banana breads.  Made without oil, and only a small amount of sugar.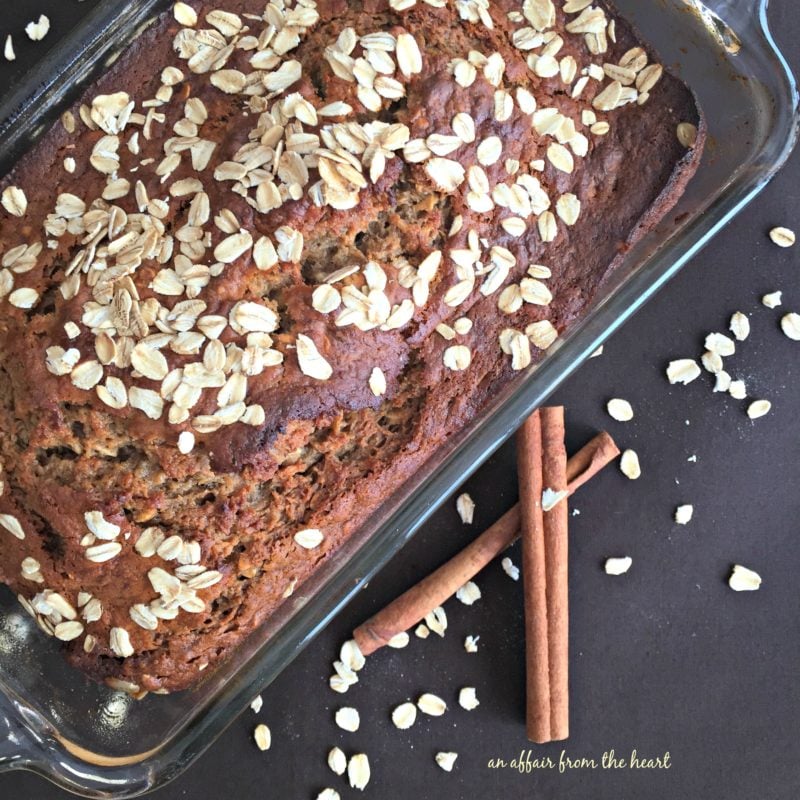 I have quite a few banana bread recipes on my blog.  But I will be honest with you, none of them would really fall under the "healthy" category.  Oh, trust me, they are all tasty, all in their own special ways,  but this one, is quite different from any I have ever made.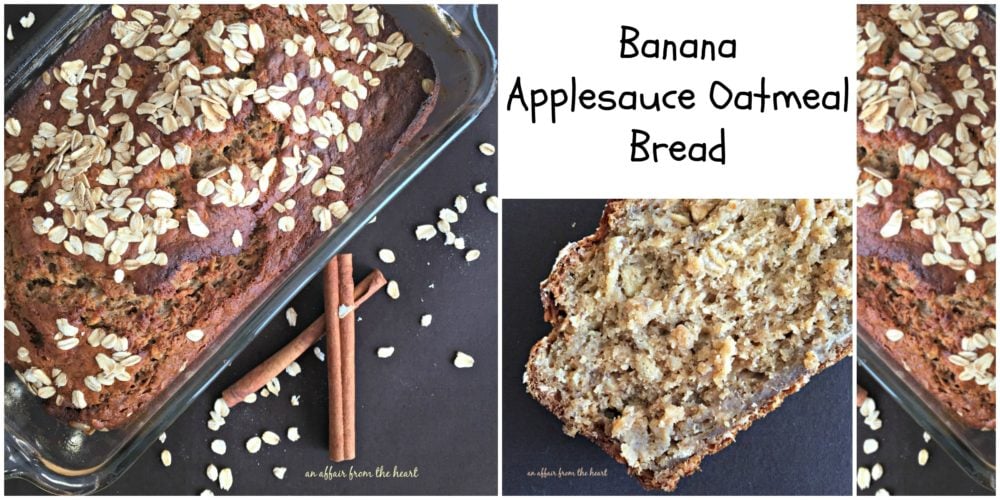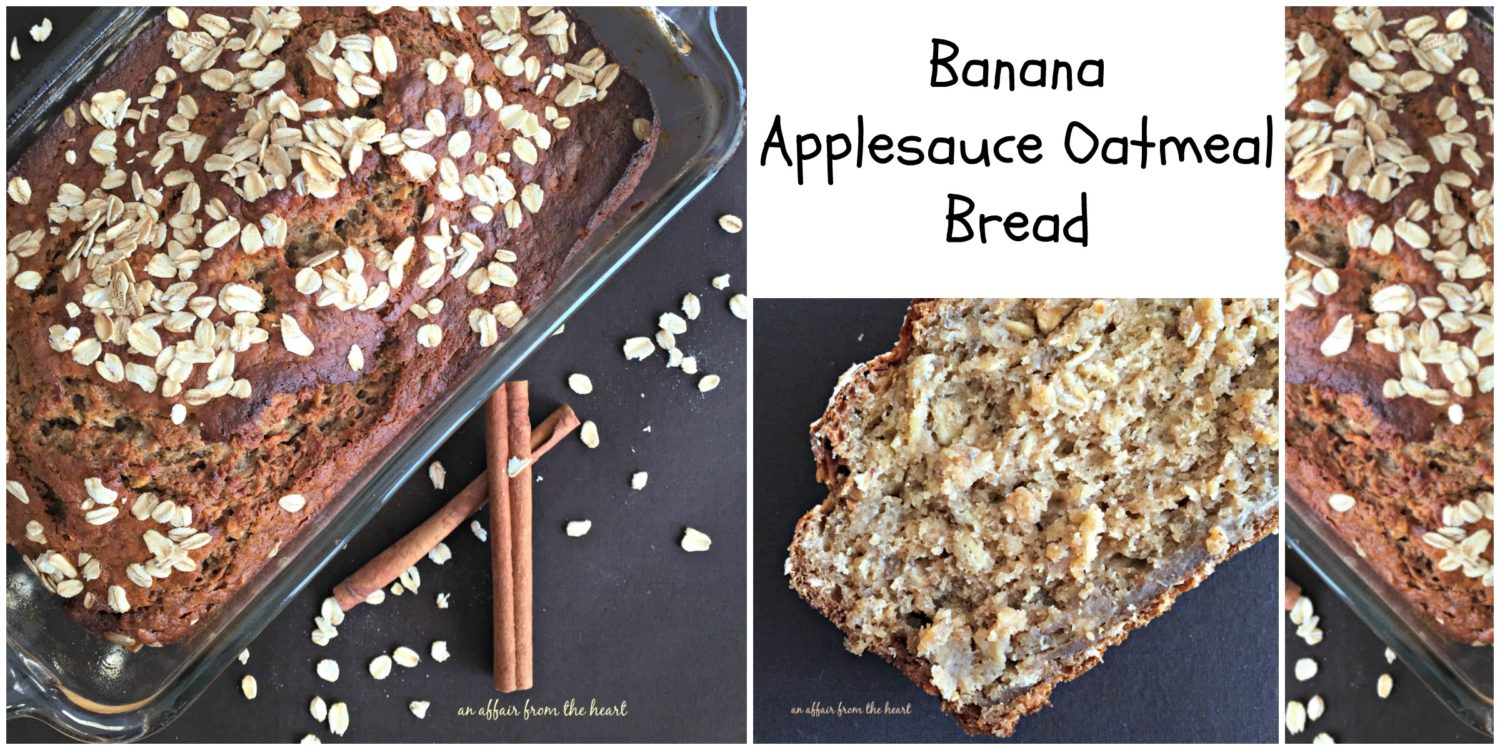 This recipe is made with no oil,  the original recipe is made without sugar, although I added some brown sugar.  The original recipe even gives a vegan option.
This bread is super moist, and still very flavorful.  The addition of the oatmeal gives it a boost of fiber, and if you are like me, you look at that sort of thing.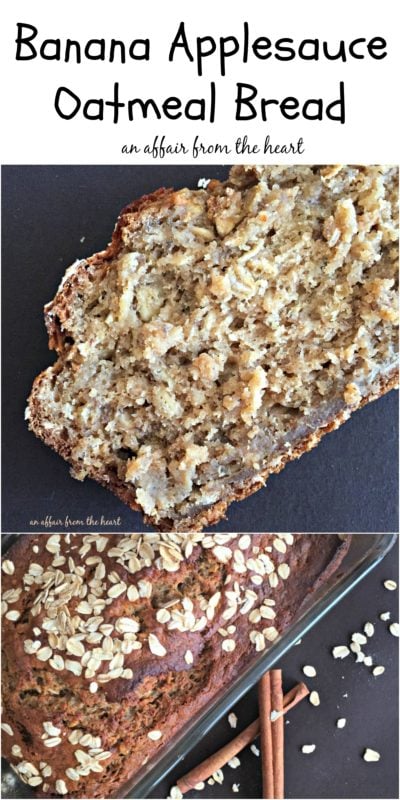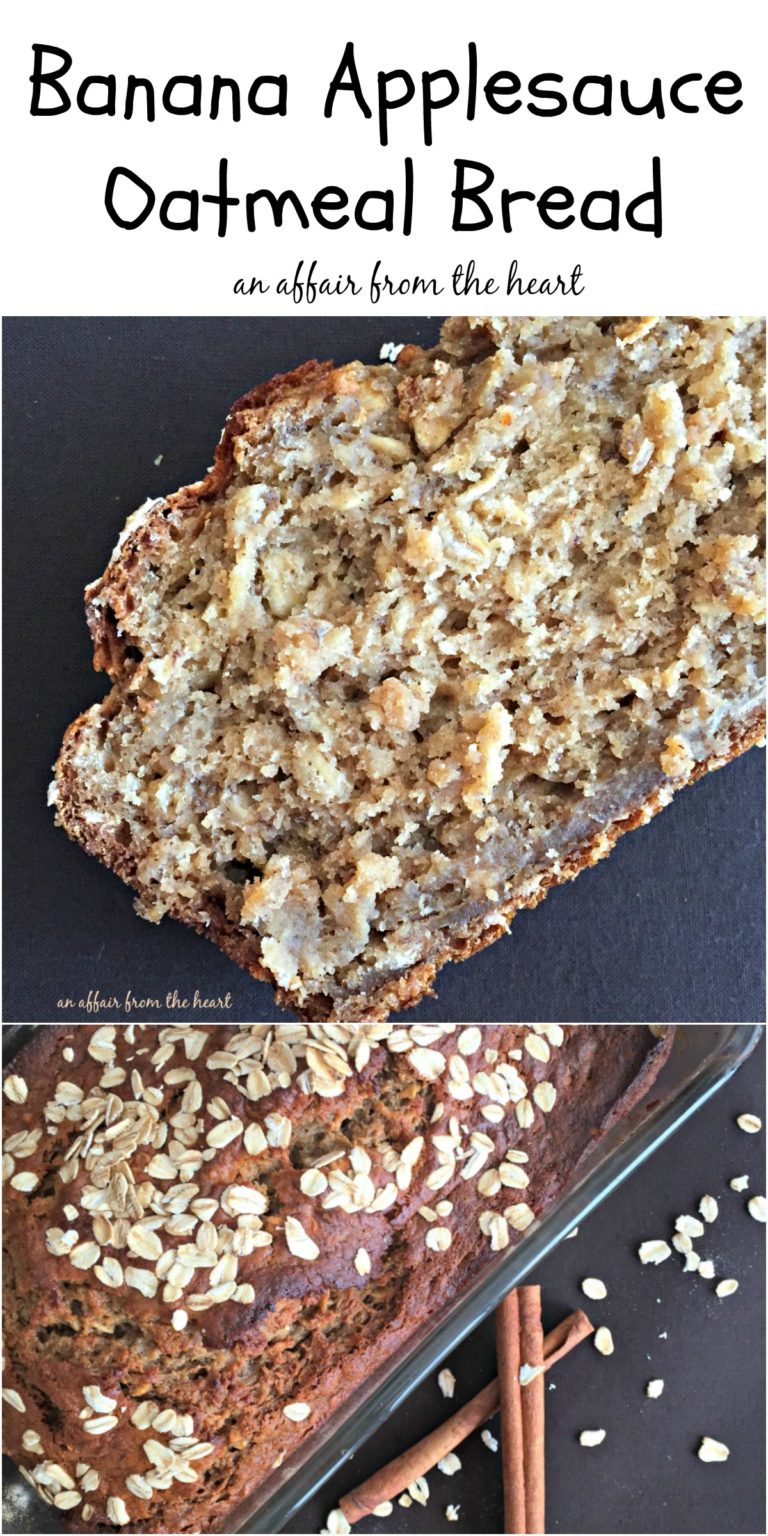 I got this recipe from my assigned blog in the Secret Recipe Club this month.  I was happy to be given the chance to bake from the blog of The Cookaholic Wife. What a great blog, hosted by Nicole. Nicole lives with her husband and two cats in Maryland.  Like me, Nicole loves to cook for her whole family, for holidays, and just any day — sending treats to work and feeling happy when everyone is fed.
I found a couple of other recipes that I thought about making, like these Hot Fudge Cheesecake Brownies or these Baked Caramel Apple Donuts.  I know for a fact I will be trying her recipe for Vanilla Bourbon Pumpkin Pie this fall.
What are we waiting for?  Let's get to the recipe!
Yield: 1 loaf
Banana Applesauce Oatmeal Bread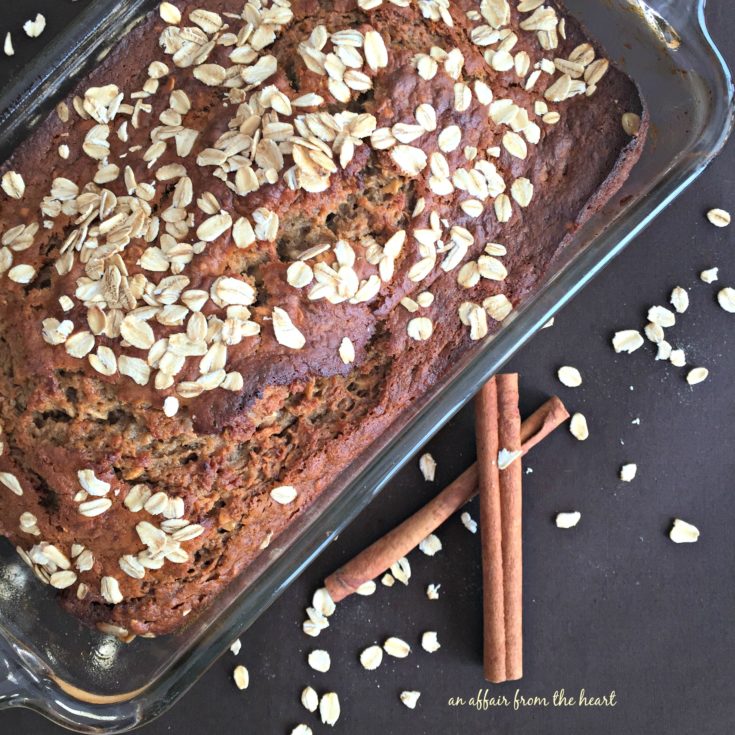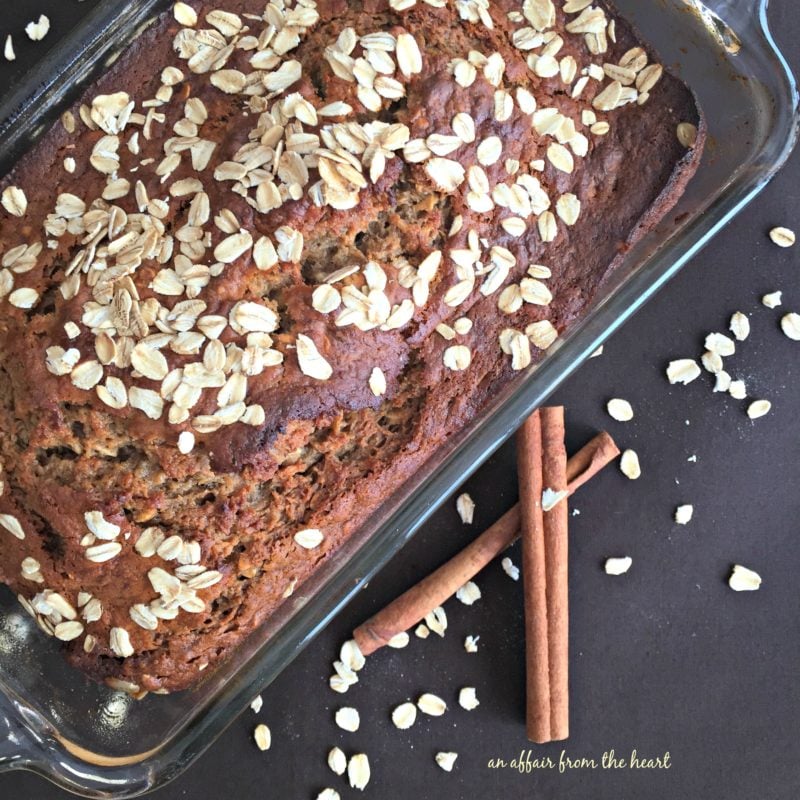 This sweet bread is a healthier version of traditional banana breads. Made without oil, and only a small amount of sugar.

Prep Time 10 minutes

Cook Time 1 hour 10 minutes

Additional Time 40 minutes

Total Time 2 hours
Ingredients
2 ripe bananas, medium sized, mashed
3/4 cup milk
2/3 cup cinnamon applesauce
1 egg
2 Tablespoons honey
1 teaspoon vanilla
1 1/2 cups flour
1/2 cup brown sugar
1 cup rolled oats, plus 1 Tablespoon for topping
1 1/2 teaspoons baking powder
1 teaspoon cinnamon
3/4 teaspoon baking soda
1/4 teaspoon salt
Instructions
Preheat the oven to 350. Spray a 9-inch loaf pan with non-stick cooking spray.
Mash the bananas in a medium bowl, then stir in milk, applesauce, egg, honey, brown sugar and vanilla until combined.
In a large bowl, combine flour, 1 cup oats, baking powder, cinnamon, baking soda and salt. Pour the wet ingredients into the dry and stir together until no lumps remain.
Pour into the prepared pan, sprinkle with the remaining tablespoon of rolled oats and bake for 65-70 minutes or until golden and a toothpick inserted in the center comes out clean.
Remove from the oven and allow to cool on a wire rack.
Wrap bread tightly to keep in moisture. *For vegan: egg can be left out and honey can be substituted with agave.*
Notes
Recipe adapted from the (even healthier) version at www.cookaholicwife.com



—
—

If you make this recipe, I'd love to know! Snap a picture, share the photo on social media with the hashtag #AnAffairFromTheHeart – I'd love to see what you made! – Michaela