Vegetable Beef, Barley and Mushroom Soup
As an Amazon Associate and member of other affiliate programs, I earn from qualifying purchases.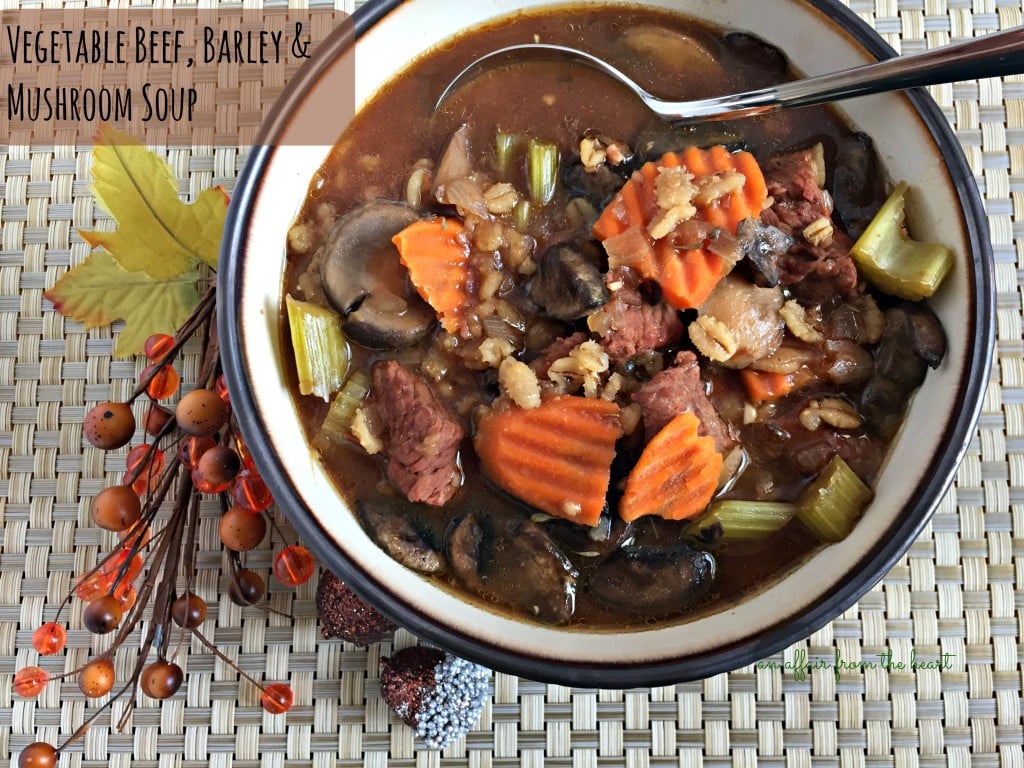 If you have followed me for very long, you will know that it's no secret that I am a huge fan of soup. I could seriously eat it EVERY day. Some weeks, I do! This is a quality that (most) of my children share. This bowlful of Vegetable Beef, Barley & Mushroom Soup treated our bellies kindly when fall officially hit our neck of the woods a couple of weeks ago.
I recently picked up a freebie magazine that has many dietary tips and recipes in it from our local HyVee store. This recipe was one that was featured. I didn't change much about it, just small tweaks here and there, and it had a great flavor. My ONLY note about it is this. If you are NOT a fan of thyme, you may choose to omit it. It isn't one of my favorite spices, and I even cut the portion down and it still was a tad over powering for our taste. If you are a fan, by all means, keep it! Seems that most stews and vegetable soups call for thyme.
Not sure why my family isn't a fan, but I guess we can't like everything. right?
I giggle to myself when I remember a stew I made last winter and my oldest son said as he was eating, "Mom, you can really taste all of the thyme you put into this dinner!" I know where he gets his sarcasm, so I can appreciate it.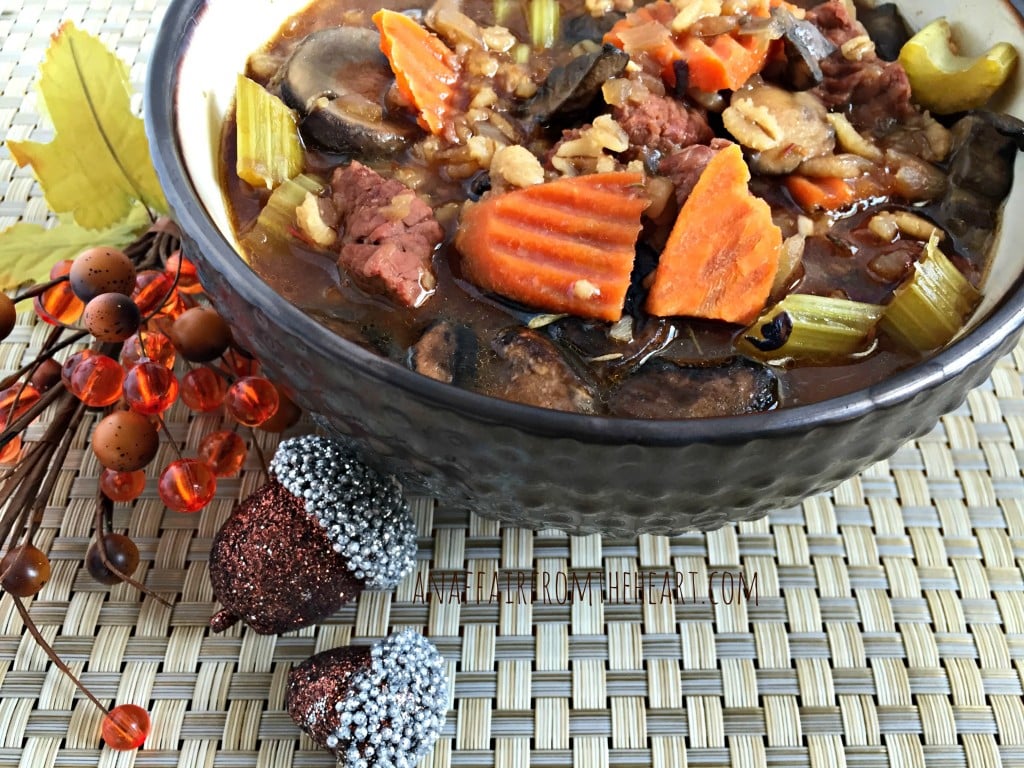 If you enjoy my recipes I invite you to add your email to the top right hand corner of my blog. My recipes will come right to you inbox. I never send anything that isn't a recipe, and you won't miss one! Thank you for being here with me. <3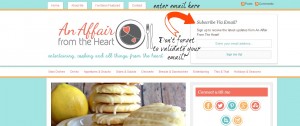 ~~~
Yield: 8 servings
Vegetable Beef, Barley and Mushroom Soup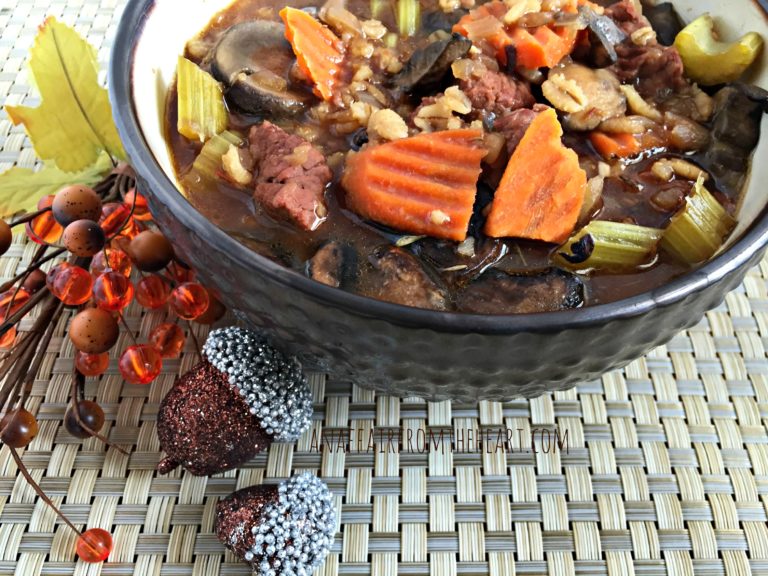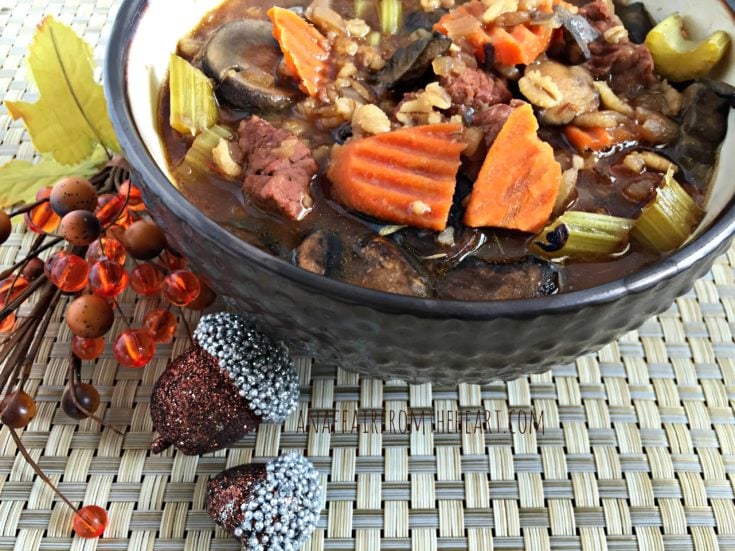 Hearty vegetable beef soup with mushrooms and barley will be sure to fill you up!
Total Time
6 hours
5 minutes
Ingredients
1/2 pound baby bella mushrooms, sliced
1/2 pound white mushrooms, sliced
1/4 cup flour
1 teaspoon salt
1/2 teaspoon pepper
2 pounds beef stew meat
olive oil
1 cup shallots, chopped
4 cloves garlic, minced
2 cups carrots, sliced (I love using the carrot chips or coins)
1 1/2 cups celery, chopped
1/2 - 1 Tablespoon thyme (if you aren't a fan, omit this step)
7 cups beef broth
5 cups water
1 1/2 cups quick barley
3 Tablespoons tomato paste
1 Tablespoon lemon juice
Instructions
**You can partially make this and put it in your crock pot, or just make it on the stove. Either way it starts out the same! **
In a stock pot over medium heat, add about 2-3 Tablespoons of olive oil to heat.
In a bowl combine flour with about 1/2 teaspoon of salt and 1/4 teaspoon of pepper, toss meat in the flour and place in the stock pot to brown in oil. Stir occasionally until well browned. Remove meat from pot, set aside.
Add about 2 Tablespoons of olive oil to pot, and throw in your shallots and garlic. Saute until tender. (about 5 minutes)
*** at this point you can do the rest in your crock pot by adding all of this and the remaining ingredients to the crock pot and cooking on low for about 6-7 hours. ***
If cooking on the stove, add the mushrooms, carrots and celery to pot and stir in remaining seasonings.
Add to the pot the broth, water, tomato paste and barley.
Bring to a boil, reduce heat, cover and simmer for 45-60 minutes. Remove from heat and stir in lemon juice.
Nutrition Information:
Yield:
8
Serving Size:
1
Amount Per Serving:
Calories:

374
Total Fat:

12g
Saturated Fat:

4g
Trans Fat:

0g
Unsaturated Fat:

7g
Cholesterol:

112mg
Sodium:

1206mg
Carbohydrates:

26g
Fiber:

5g
Sugar:

6g
Protein:

43g
Nutrition isn't always accurate.
~~~
If you love soup like us, here are a couple of my favorites!