Paisley Farms Five Bean Salad Review
As an Amazon Associate and member of other affiliate programs, I earn from qualifying purchases.
My review of Paisley Farm Foods low calorie, gluten-free, All-Natural Five Bean Salad.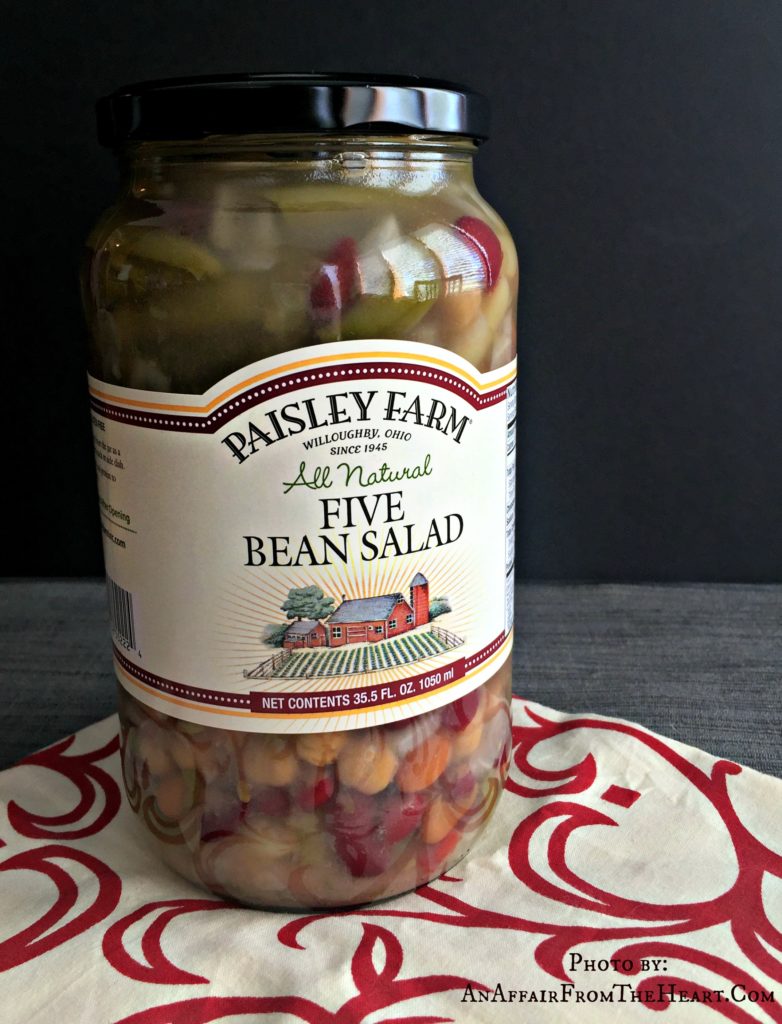 Today I have the pleasure of sharing a new product with you. I was given the opportunity to try this All-Natural Five Bean Salad from Paisley Farms.
From the time I opened the lid, I was amazed at just how fresh this salad was! I have said many times in the past just how much I LOVE colorful food and this salad is FULL of color!
Use this salad right from the jar as a flavorful side dish, or as a topper to your other salads, to give them extra flavor and lots of fiber, too!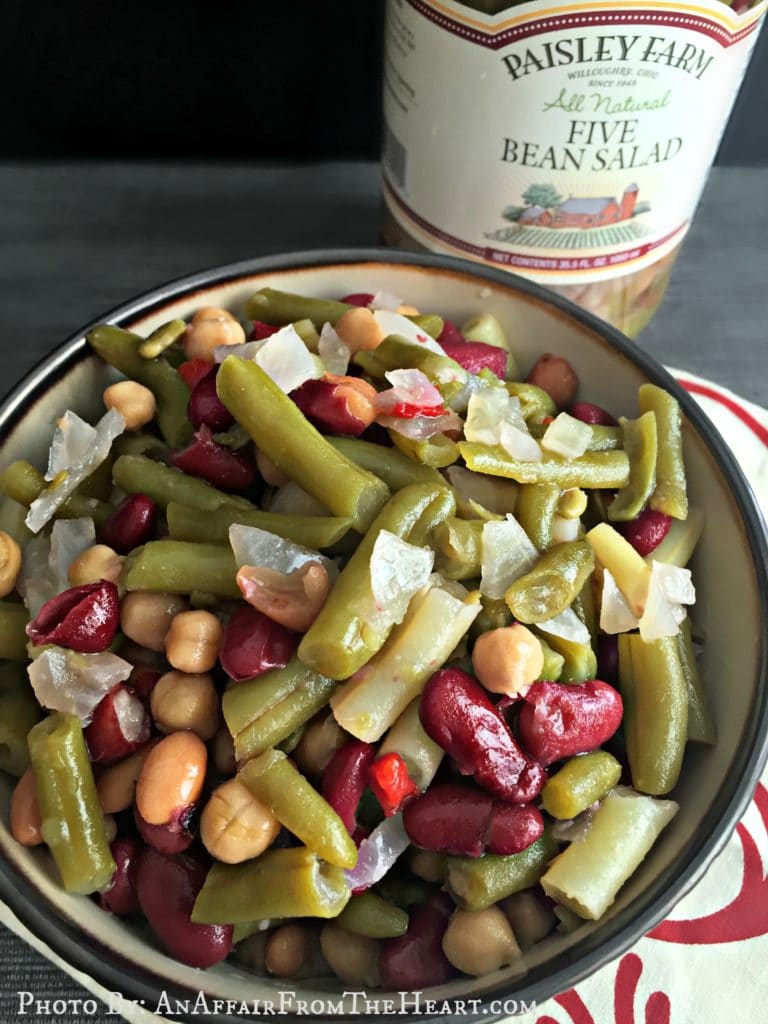 Paisley Farms Five Bean Salad is full of these nutritious beans: Garbonzo, Wax, Green, Kidney, Pinto Beans – also onions and red peppers.
They have a sweet pickled taste straight from the jar, but that didn't mean they weren't fantastic as an additive to chili!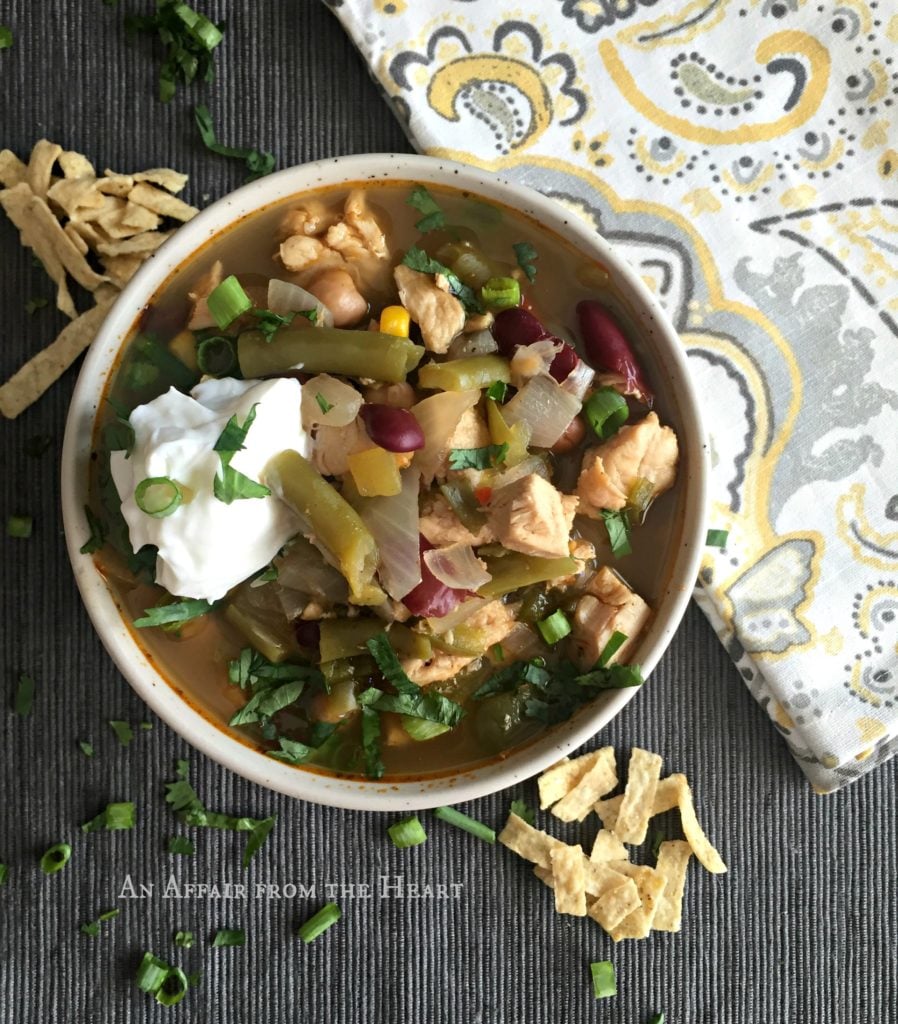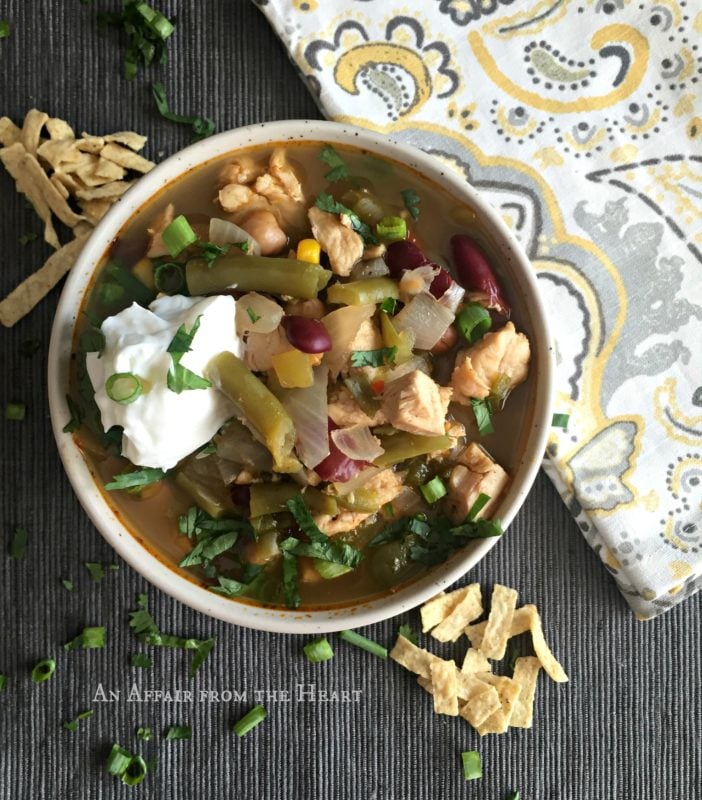 Five Bean Chicken Chili Recipe
This salad is low calorie, healthy, gluten-free, and made of all-natural ingredients, in Willoughby, Ohio.
Paisley Farms has been in the business of vegetable pickling since 1945. Pop over to their website to see all of the fantastic products that are available, and how to get your hands on some!
While you're there, be sure to browse through their recipes. So many tasty ones!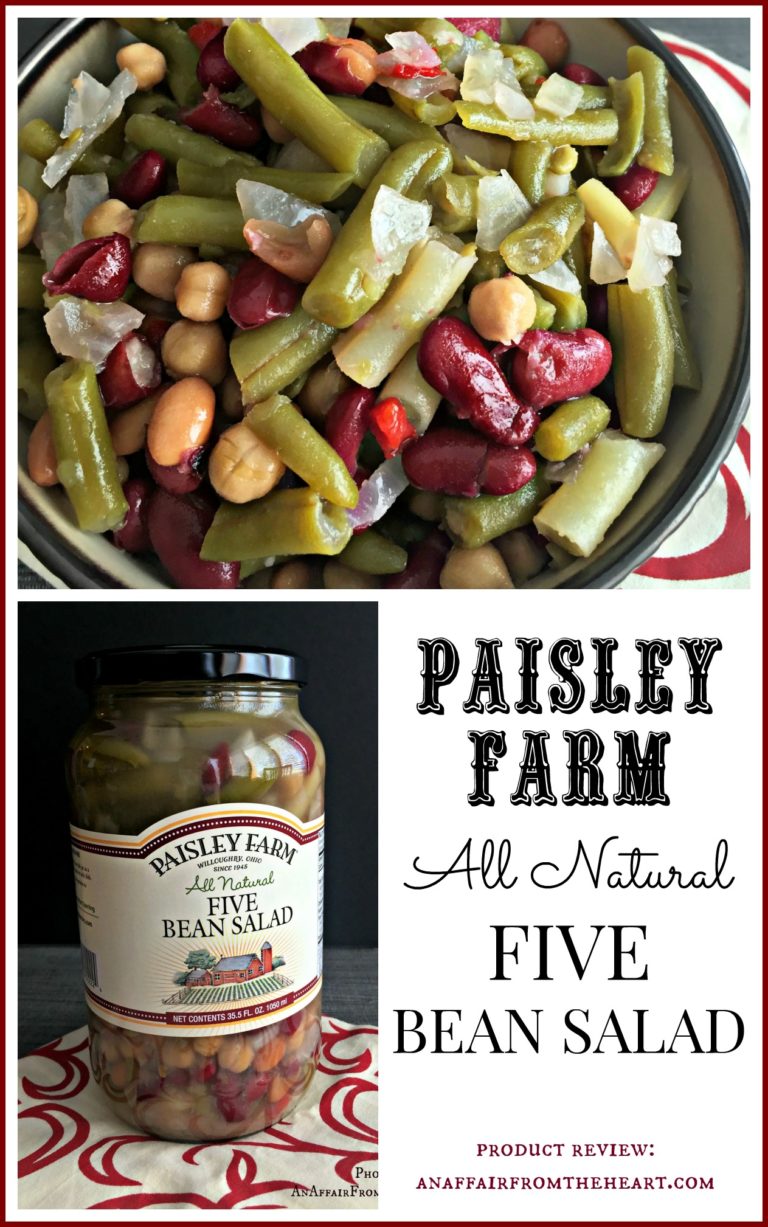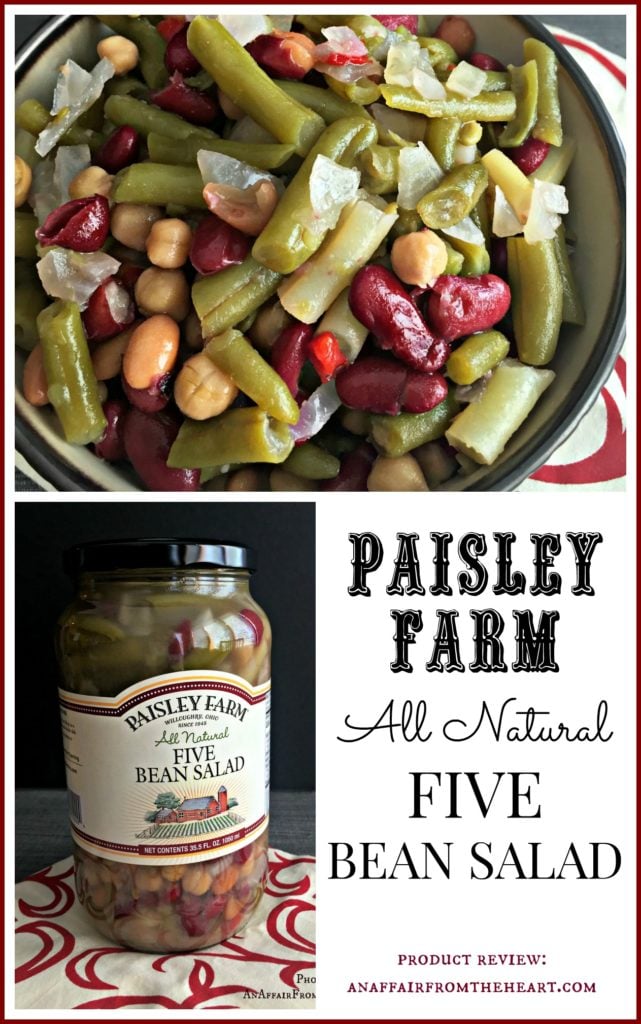 You can Find Paisley Farms on FaceBook and Pinterest.
See ALL of my Paisley Farm Recipes Here