Homemade Sausage, Egg & Cheese Croissan'wichs
As an Amazon Associate and member of other affiliate programs, I earn from qualifying purchases.
Love the Homemade Sausage, Egg & Cheese Croissan'wichs from Burger King? These are SO MUCH BETTER!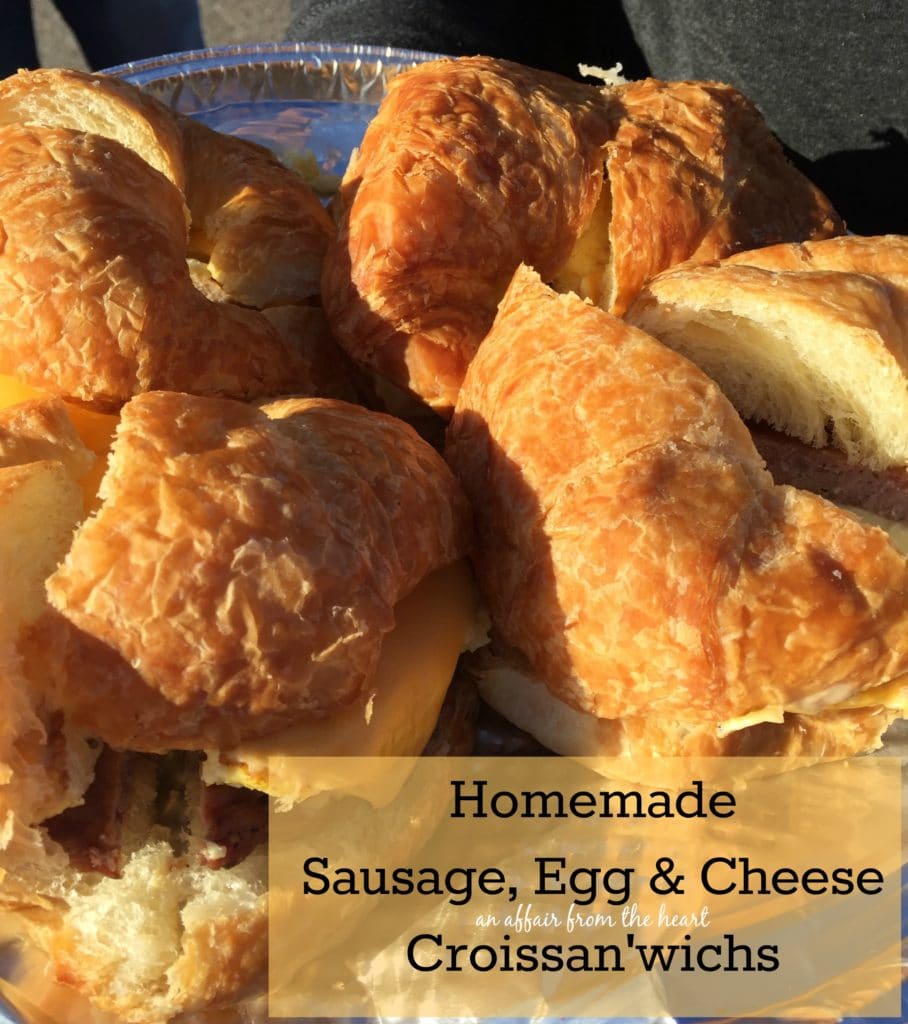 About the only thing that can help take the bad taste out of my mouth about my beloved Huskers is a good tailgate food spread. Our team is having it's worst season in history I think, but we still go and cheer them on, and bring lots of yummy food! Last weekend's game was no different. We had a tailgate in the parking lot as the sun came up, and everyone went to cheer on our team with a full belly.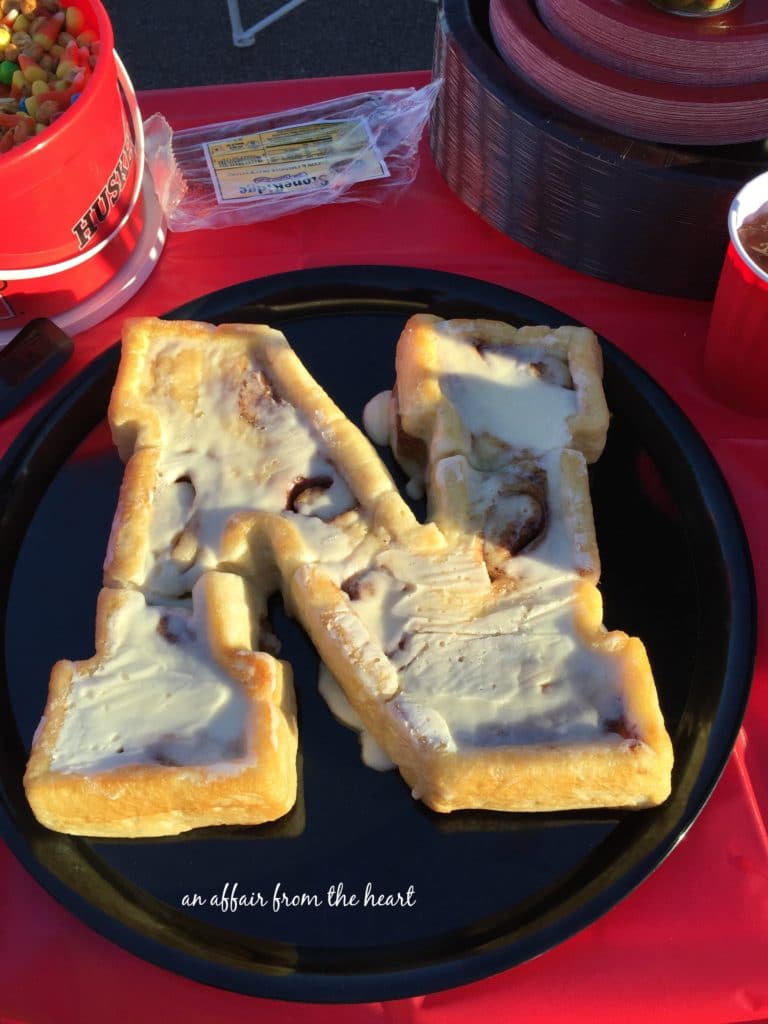 The sun rising on the Cinnamon Roll Husker "N."
—-
The menu:
Homemade Sausage, Egg & Cheese Croissan'wichs
Cinnamon Rolls
Peanut, Candy Corn M&M Mix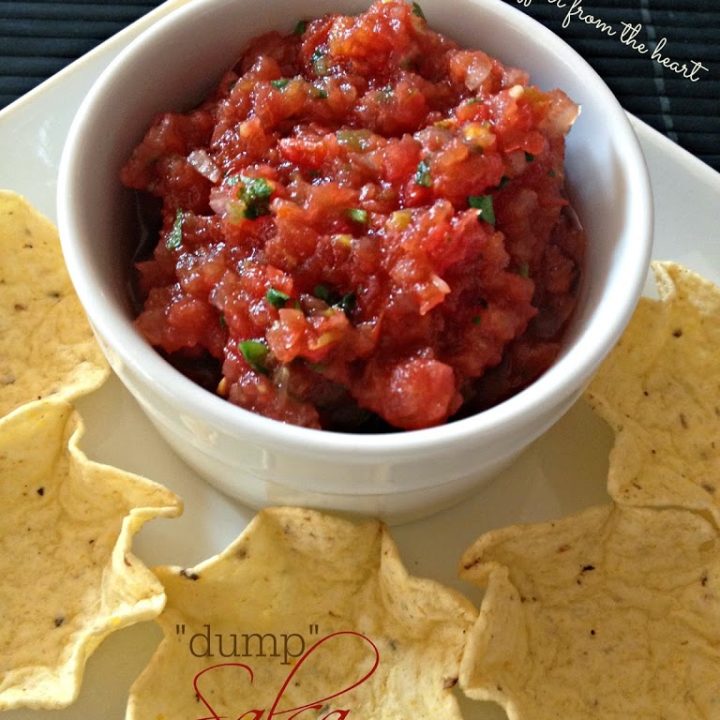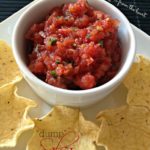 Homemade "Dump Salsa" & Tortilla Chips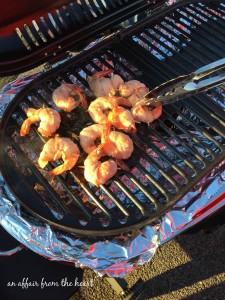 Bacon Wrapped Grilled Shrimp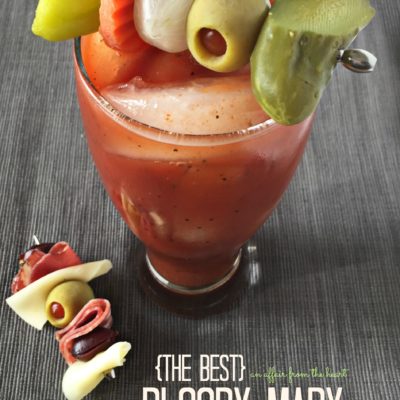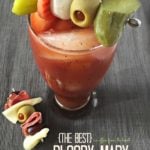 —-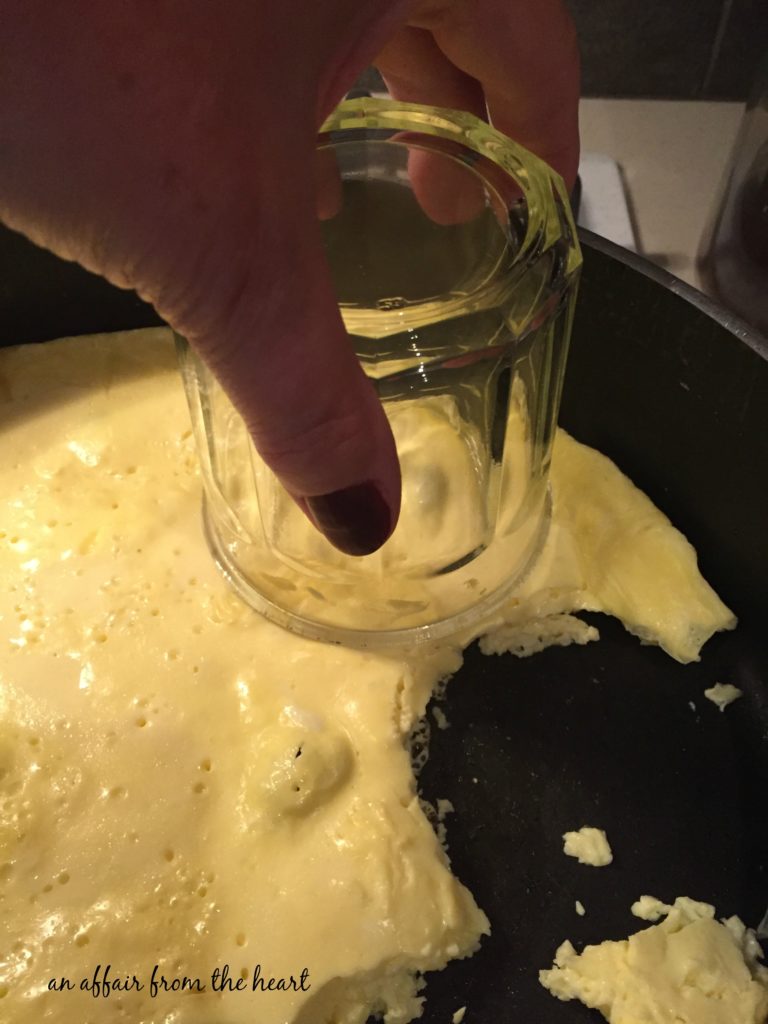 They actually are really easy — the prep is almost all done at home. I made eggs in a skillet, cutting them into circles that were the same size as the sausage patties I purchased at our local market. We have a wonderful market in my hometown that cuts all of their own meat. They make WONDERFUL breakfast sausage patties, I bought some that were pork sausage and some that were a pork and bacon sausage.
I stacked the eggs into a covered dish, separating the layers with waxed paper, and keep in the fridge until we headed out for the tailgate. I had purchased the croissants at Costco, and had them sliced and in big zippered bags.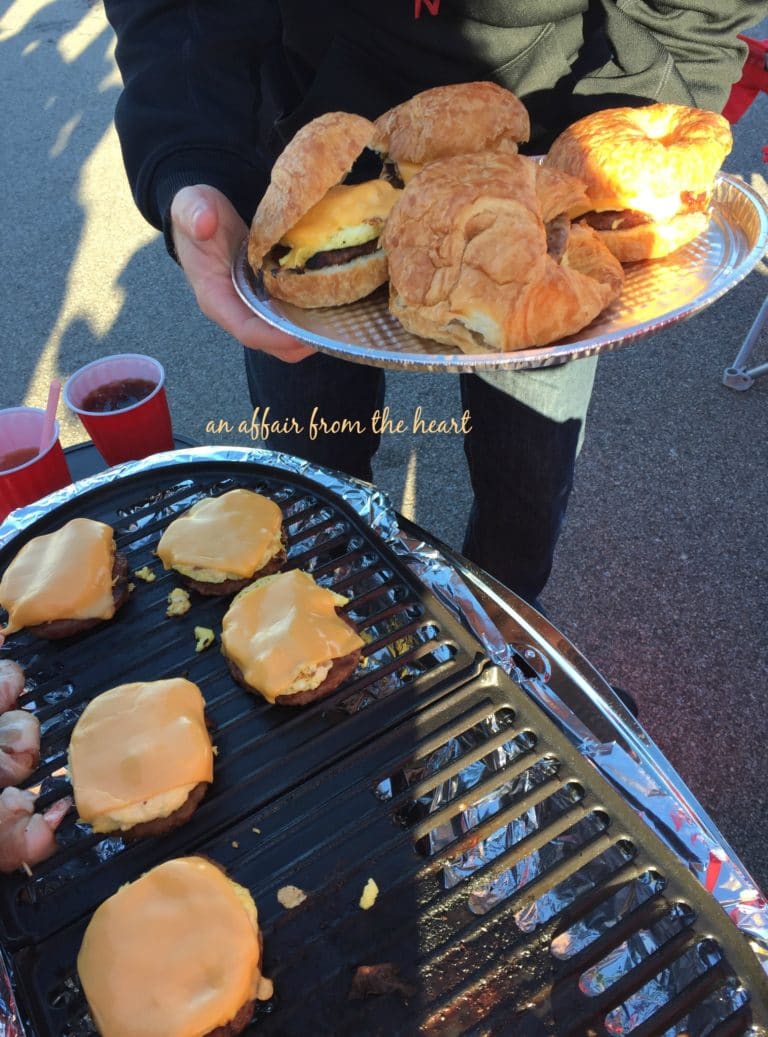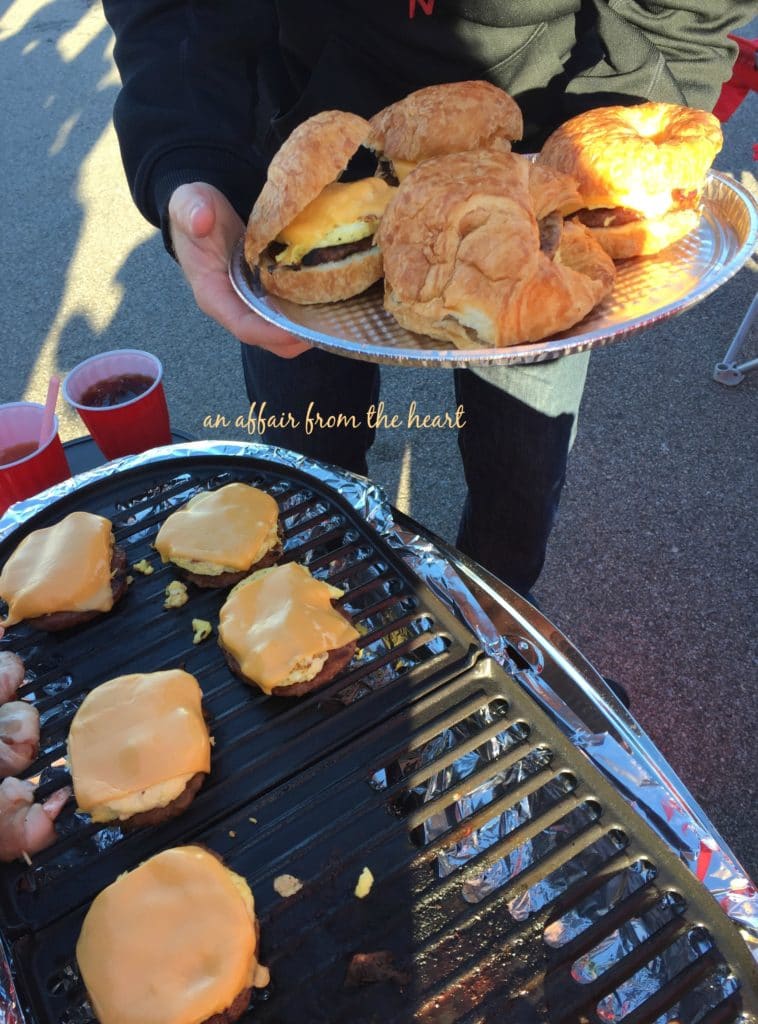 We partially grilled the sausage patties the night before, to alleviate some of the grease. Popped them on the grill, finished them up, added the egg and a slice of cheese, heated them through and melted the cheese and they were ready to add to the croissant.
Turns out they make nice hand warmers, too!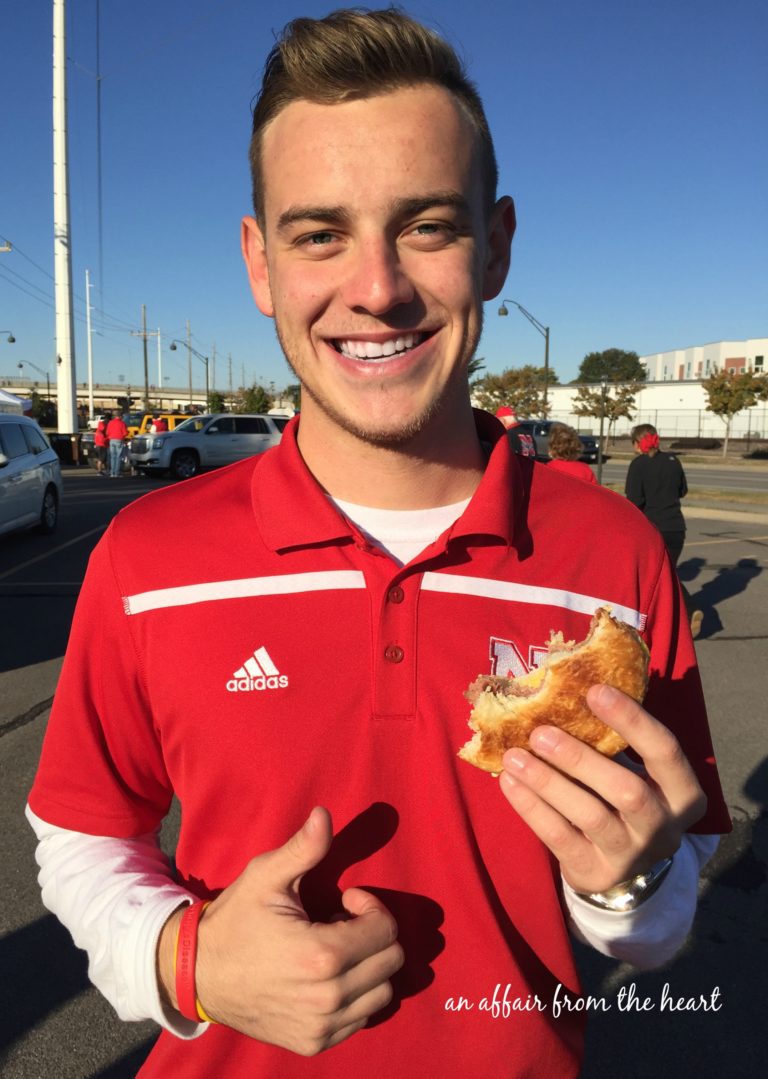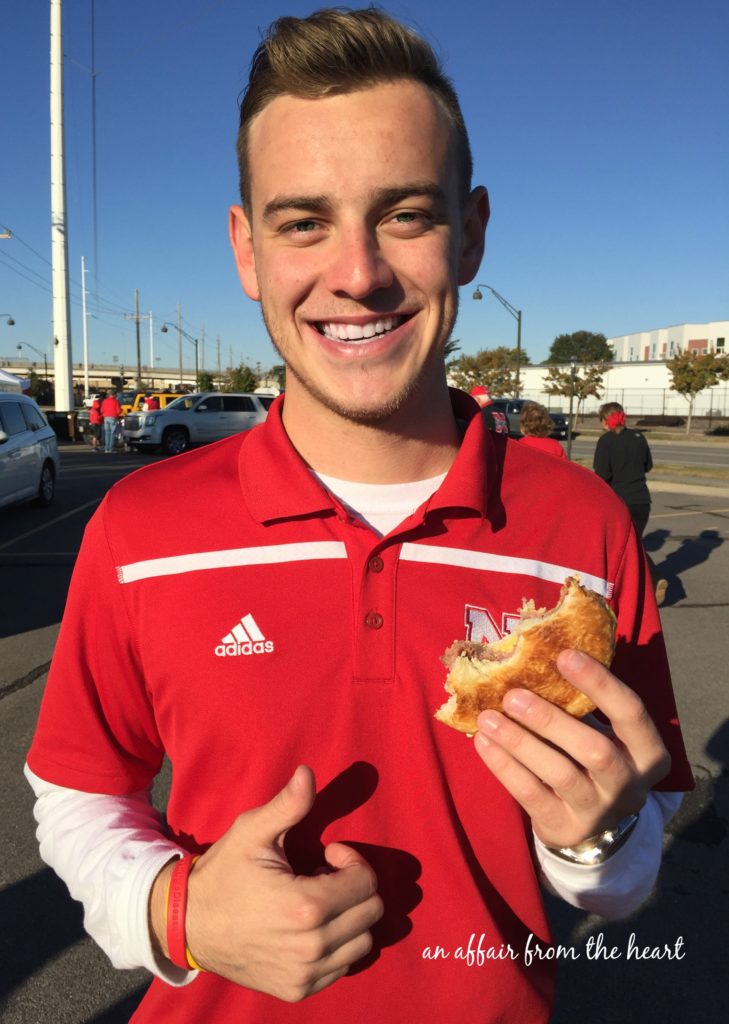 My son, Spencer, gives them the thumbs up!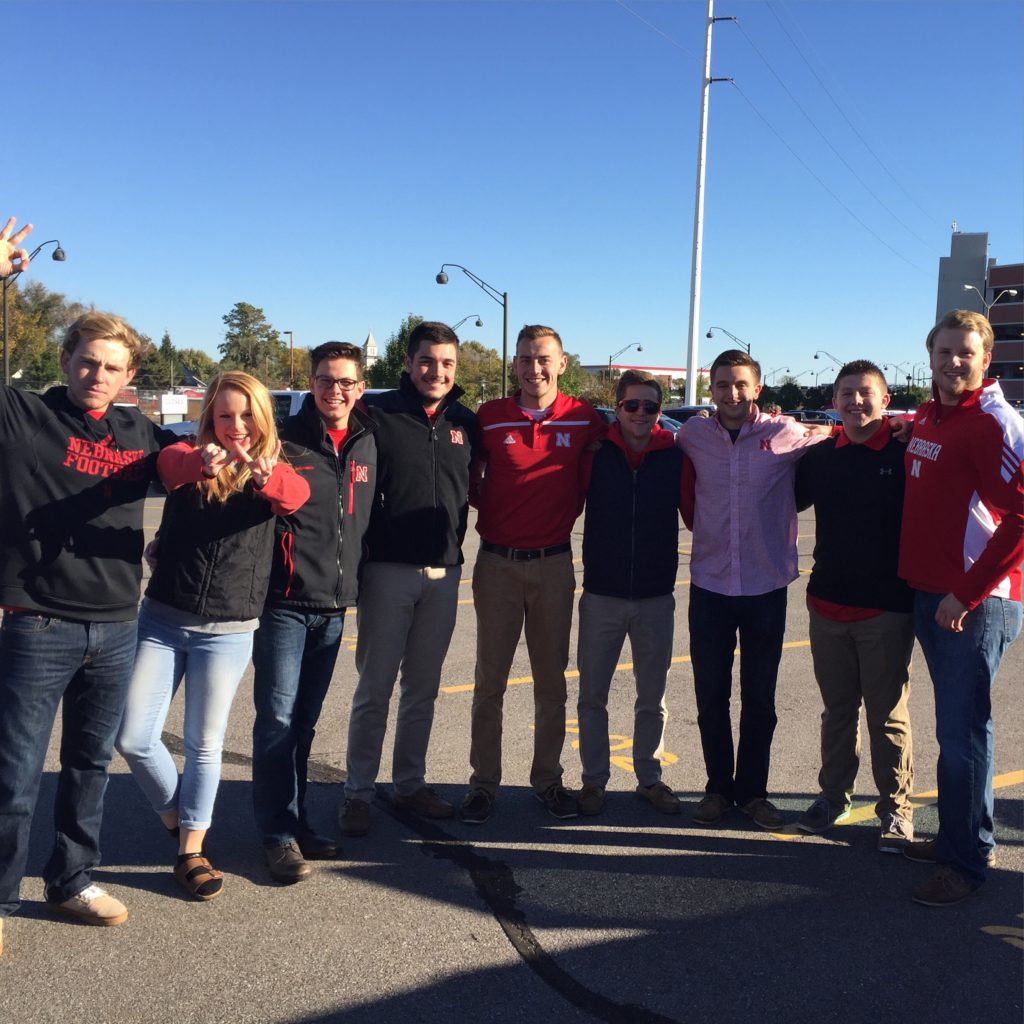 Spencer with some friends and Sigma Chi Fraternity brothers at our tailgate. It always makes me happy when lots show up!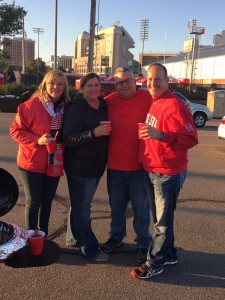 My husband's cousin, Paul and his wife, Gail came in from Story City, Iowa for the game. (Huge Iowa State fans, so this was a BIG DEAL for us!)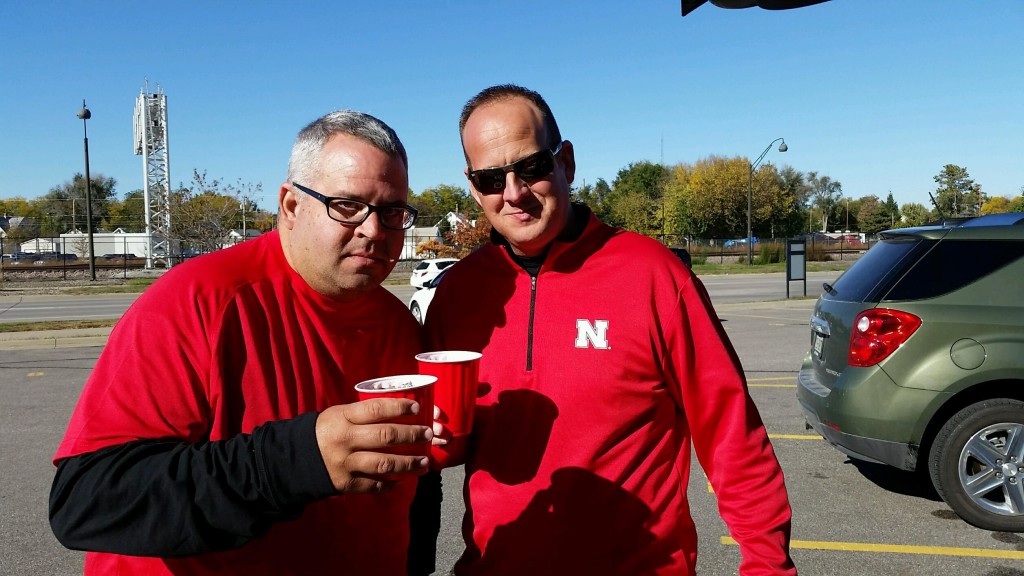 Paul and Brian, grilling and drinking their Bloody Mary's!
A special treat for me — seeing my cousins from Nicolaus, California!! (that's antifreeze in those brown bags! 😉 )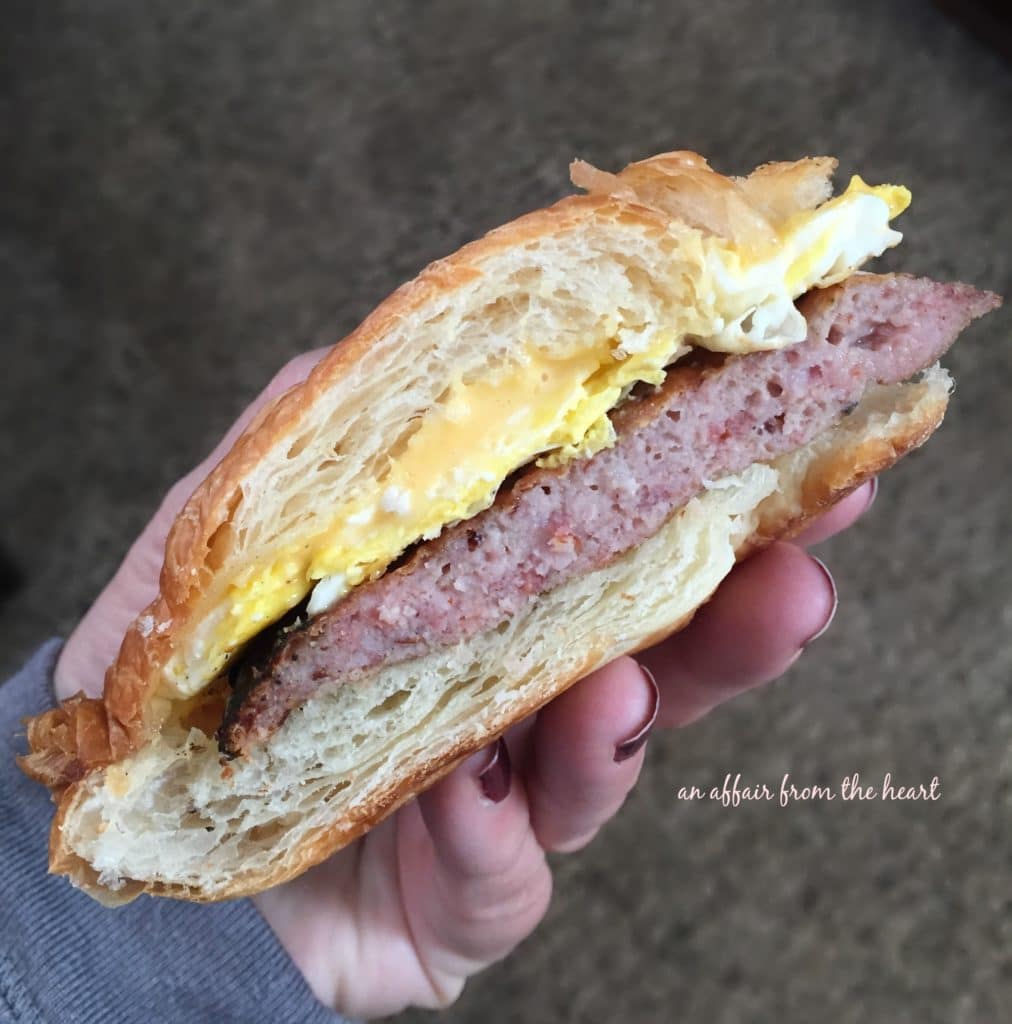 We made 25 of these — I will share the "how to" for 8 of them!
—
Yield: 8 sandwiches
Homemade Sausage, Egg & Cheese Croissan'wichs
Love the Homemade Sausage, Egg & Cheese Croissan'wichs from Burger King? These are SO MUCH BETTER!
Ingredients
9 extra large eggs
1/2 cup whole milk
8 Pork Breakfast Sausage Patties, hamburger sized
8 slices American cheese
8 Croissants, sliced in half
Instructions
Whisk egg and milk together and pour into a large skillet set to medium heat. Cover with a lid.
every couple of minutes gently "swirl" the pan around to move the liquid to the outer rim of the skillet, then run a rubber spatula around the edge. Cover and continue to cook until there is no liquid left. Using a glass that is about the same size as your sausage patty, cut circles of eggs out of the skillet, gently picking them up and placing them in a baking dish, dividing the layers with waxed paper. Refrigerate until ready to use.
Grill the sausage patties until cooked through. Top with egg, then cheese. Heat until cheese is melted and egg is hot.
Serve on croissants.
Nutrition Information:
Yield:
8
Serving Size:
1
Amount Per Serving:
Calories:

579
Total Fat:

35g
Saturated Fat:

16g
Trans Fat:

0g
Unsaturated Fat:

15g
Cholesterol:

310mg
Sodium:

980mg
Carbohydrates:

39g
Fiber:

2g
Sugar:

10g
Protein:

26g
Nutrition isn't always accurate.
—