Girls Night In with DiGiorno Pizzeria Thin
As an Amazon Associate and member of other affiliate programs, I earn from qualifying purchases.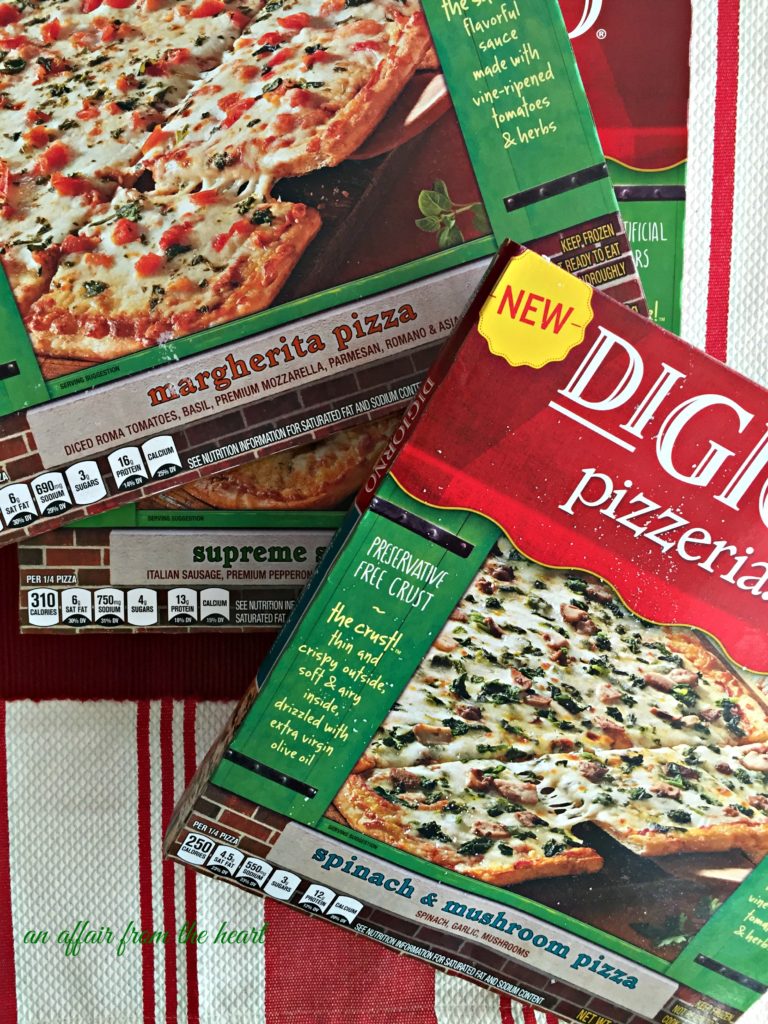 Sometimes it's fun to get all dressed up and go out on the town. Then there are those times that hanging out in your jammies with a good friend, a nice bottle of wine, some "chick flicks" and a good pizza are the best times in the world. Last week we had one of those nights at my house. The boys were gone for the night, and us girls had a PJ night in.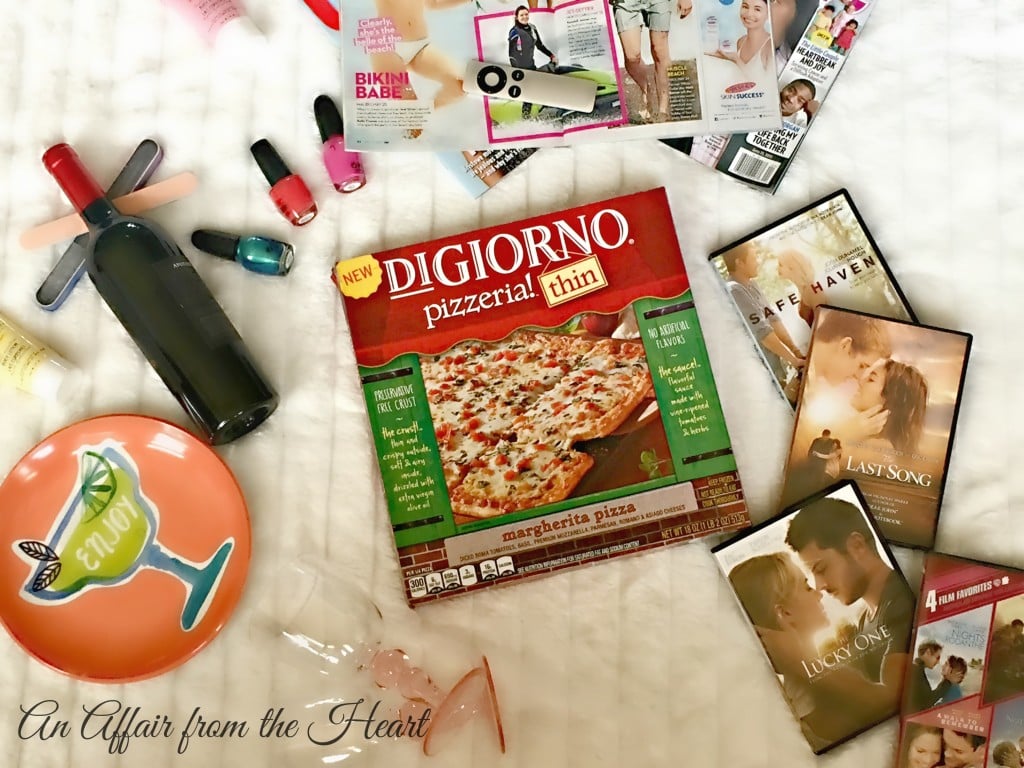 My Girls Night In Must Haves: My Pj's, a comfy blanket, pampering supplies (think face masks, nail/toe polish,) current magazines with all of the latest gossip, the remote, some good "chick flicks," (May I suggest everything and anything ever written by Nicholas Sparks?) a good bottle of wine and a tasty pizza!
But wait… put down that phone. No need to answer the door in your green facial mud mask and scare the heck out of the pizza guy! Skip the delivery. Try one of these new DiGiorno Pizzeria Thin pizzas!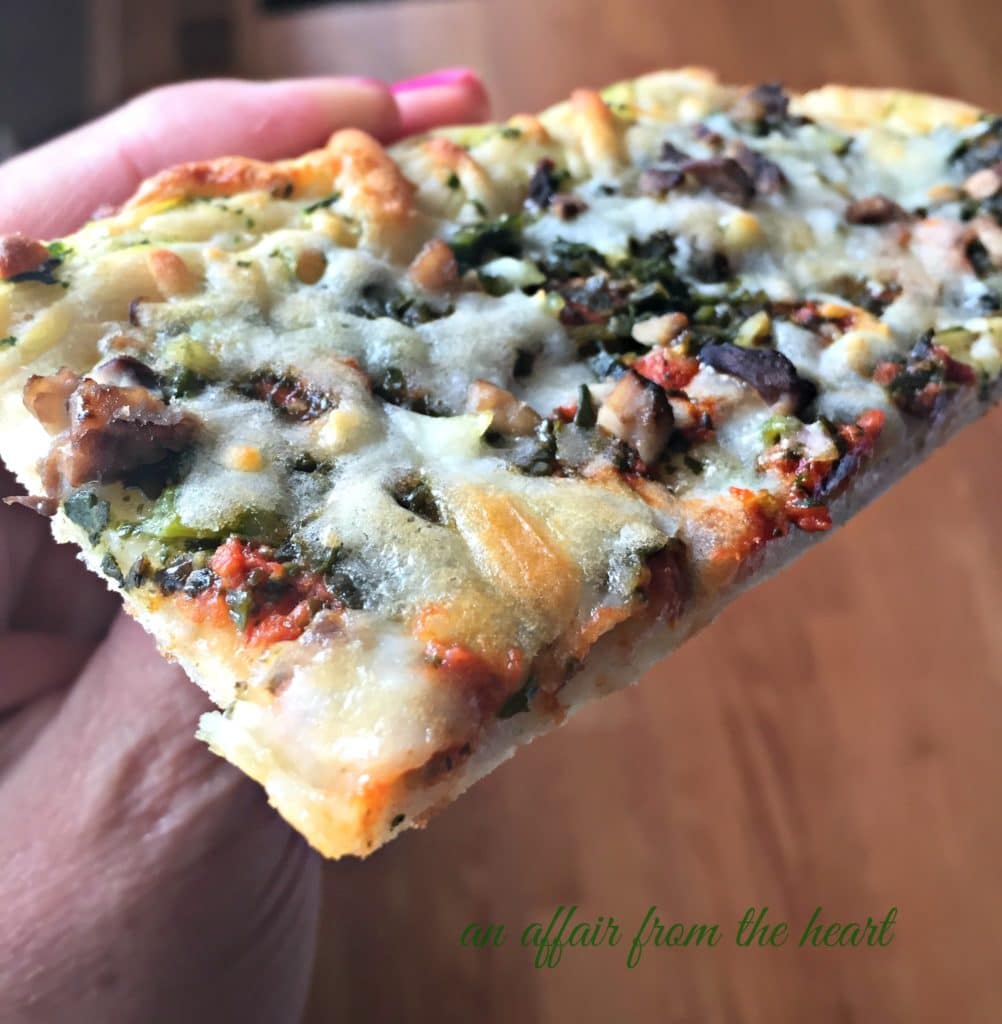 " DIGIORNO is introducing pizzeria!™ thin, an entirely new pizza. Crafted with care, using carefully selected ingredients, pizzeria!™ thin puts the proof in the pizzeria! as one of DIGIORNO's most delicious pizzas yet. DIGIORNO pizzeria!™ thin starts with a preservative-free crust that is proofed for nearly 90 minutes before being baked in a 700 degree oven for a thin and crispy crust. With a unique, homemade shape the pizzeria!™ thin crust is drizzled with extra virgin olive oil for a hint of flavor and then topped with a specially-crafted sauce made from scratch using vine-ripened tomatoes, basil, thyme and oregano. New pizzeria!™ thin pizzas are topped with the 100% real cheese, premium meats, vegetables picked at the peak of ripeness and have no artificial flavors, so you'll only taste delicious ingredients. "
The new pizzas come in 4 flavors: Primo Pepperoni, Supreme Speciale, Spinach & Mushroom and Margherita.
The crust is delicious, nice crisp to it. The toppings are delicious – and have a grown up flair to them. This isn't your kid's frozen pizza, folks, although mine would much rather have this – my kids have very grown up pallets though!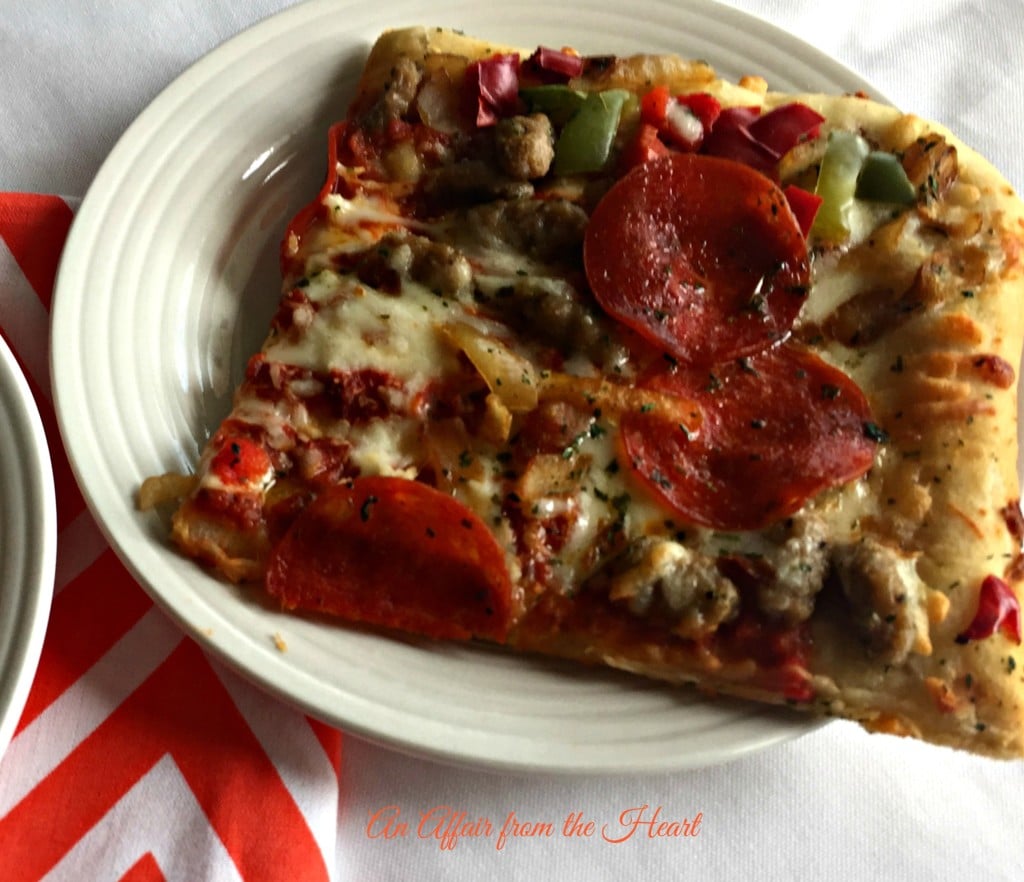 We have tried all of them recently, and they are all really good, but I have to claim that this Supreme Speciale was my personal favorite. It's topped with caramelized onions, red & green peppers, premium pepperoni, Italian sausage. Packs a real flavor punch!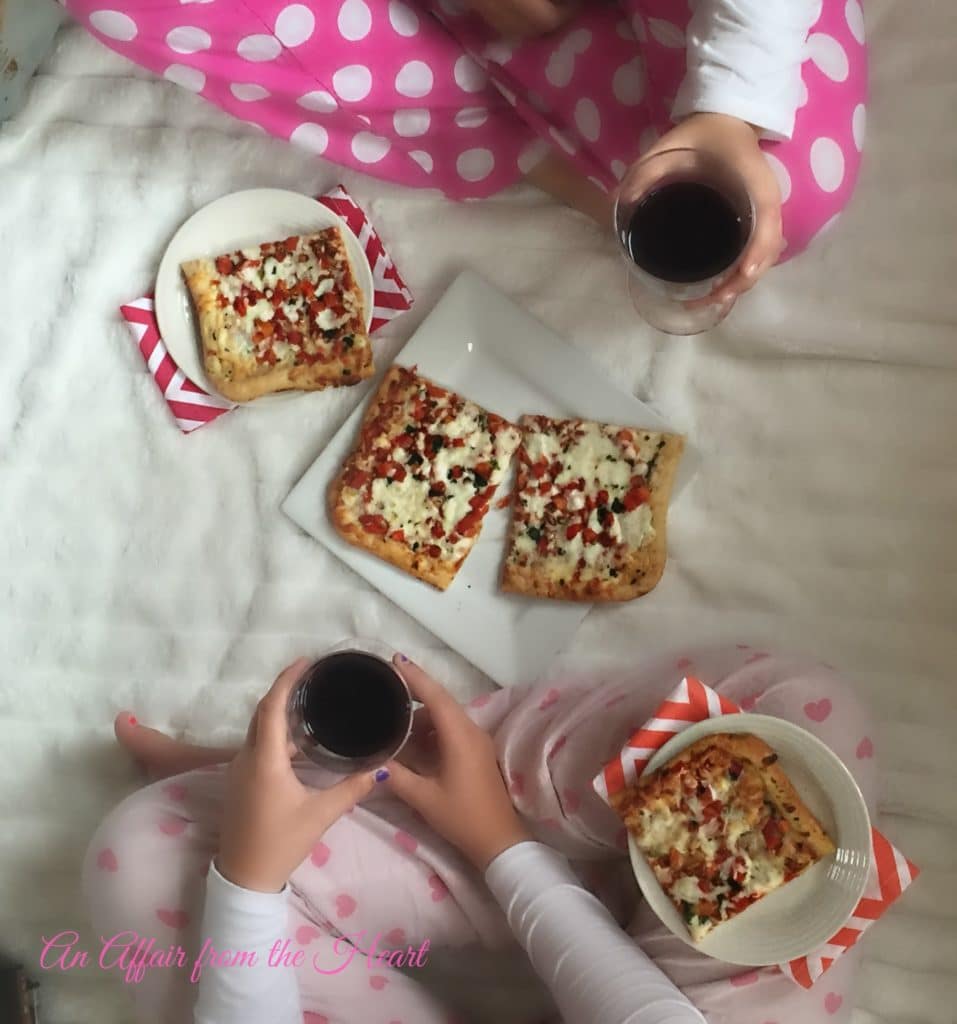 So, don't wait for a special occasion to enjoy some time with the girls! (or the guys! ) Pick up a DiGiorno Pizzeria Thin pizza today, and see for yourself, how girls night, guys night, even date night IN can be just as much fun, if not even MORE fun than a night out on the town!
"D'IGIORNO is so confident you'll agree that new pizzeria!™ thin is delicious, that it is offering a "Love It Or It's Free Guaranteed" refund. If for some reason you try the new pizzeria!™ thin and don't like it, you can visit DIGIORNO.com for more information on how to receive a refund. DIGIORNO is excited to hear what fans think of the new pizzeria!™ thin pizzas. It is asking consumers to taste for themselves and then visit the DIGIORNO Facebook or Twitter page, to share feedback and pictures using the hashtag #YouBeTheJudge. "
Which flavor would YOU try first?
I was selected for this opportunity as a member of Clever Girls and the content and opinions expressed here are all my own.