This past weekend I did a party for my very dear friend, Lori, who was celebrating her 40th Birthday. After looking at many venues, her husband decided on a restaurant called Spezia. The party room is a wine themed room, so I decided to run with the idea. Not to mention, I am sure that I speak for most women when I say that RIP and black balloons are not what we want to see on our 40th birthday.
I had in my mind that I wanted something with more impact than just your run of the mill sheet cake, so I decided a layered cake was the way to go. The bakery did a fantastic job. They added the "Aged to Perfection" from her invitation, and even a wine bottle that leaned up against the side. The top layer was chocolate and the bottom was strawberry. Not only was it fantastic to look at, it was yummy, too!!
the cake
The centerpieces were wine bottles, with handmade labels that read
"Lori Kanne is forty years young, now the party has just begun."
the label
The bottles were filled with different stems in coordinating colors and placed on the high top tables, by the food, the cake and on the bar.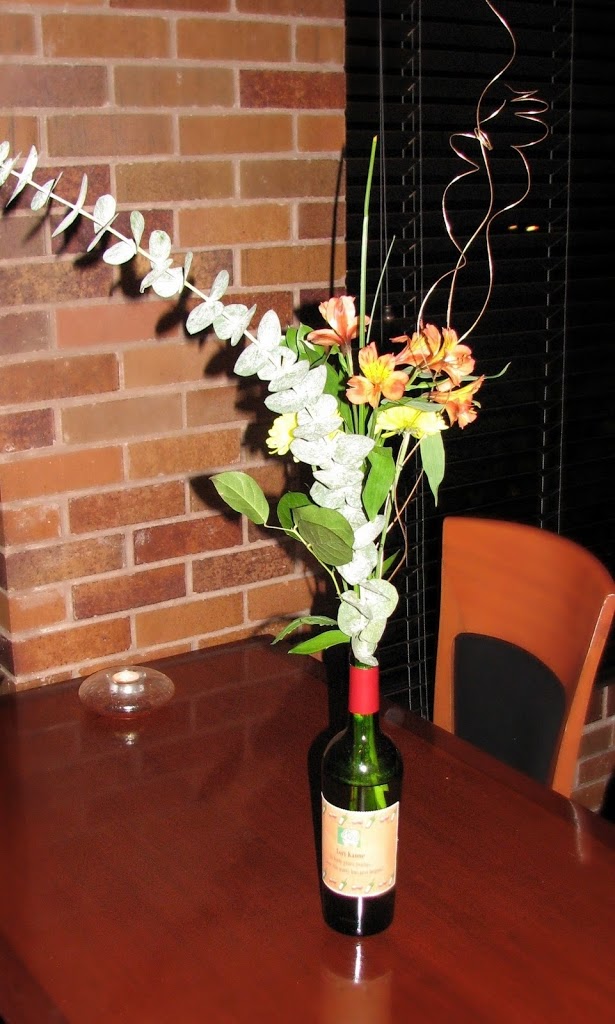 one of the centerpieces
Of course, the birthday girl needed a special glass to drink out of, and she had a bell to ring whenever she needed another one!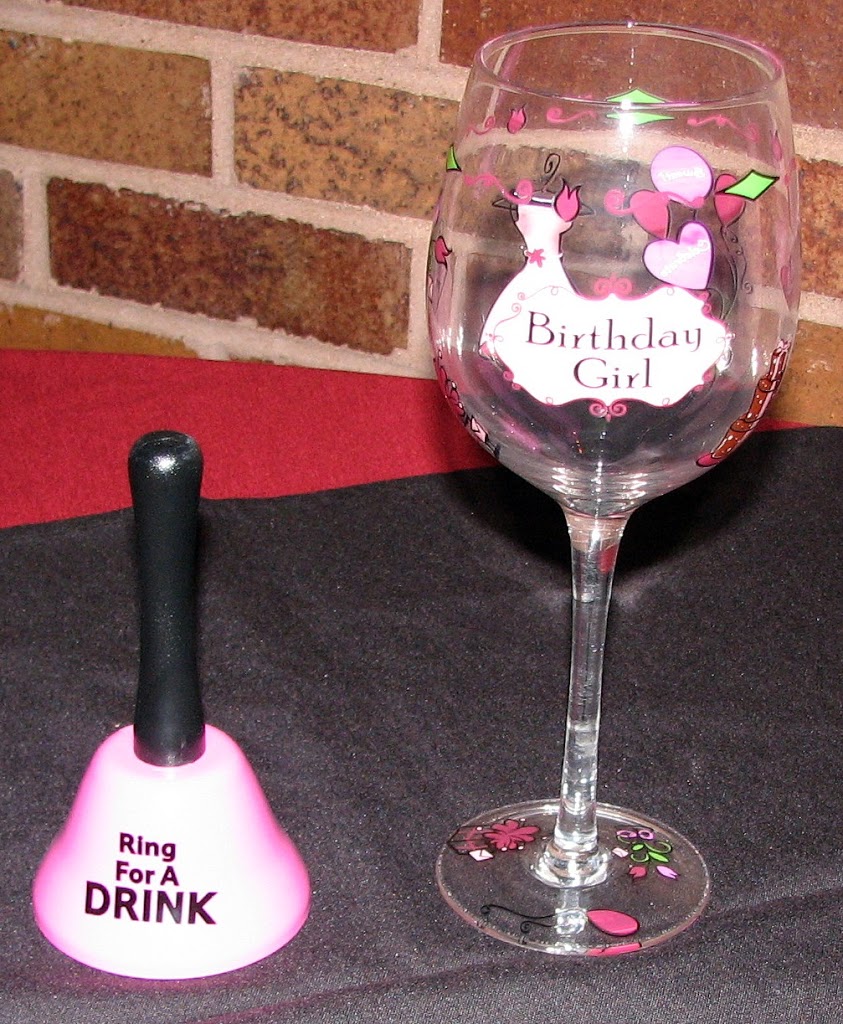 *ding* my glass is empty!
The menu: Hot Artichoke Crab Dip, Antipasti Platter, Spicy Calamari, Margherita Flatbread, Lobster Flatbread and Italian sausage and Roasted Pepper Flatbread.
Happy Birthday, Lori!!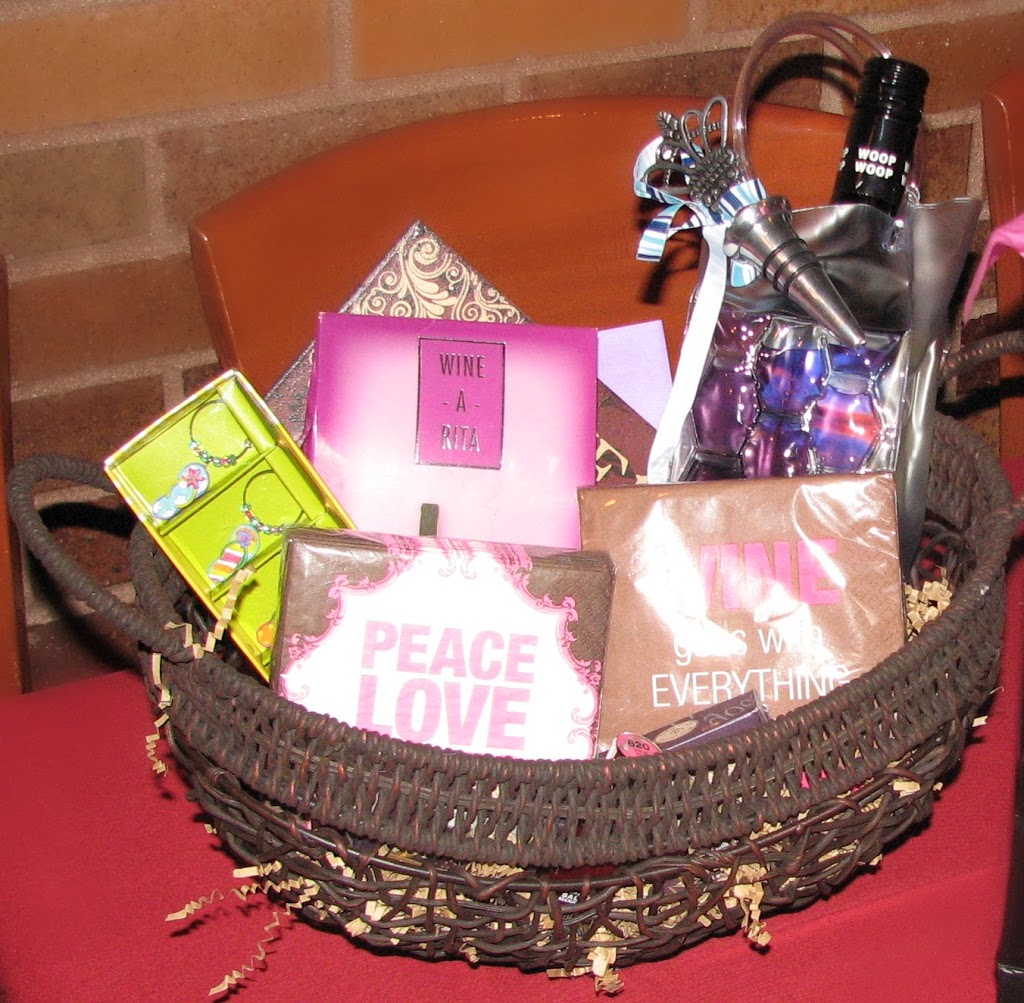 If you make this recipe, I'd love to know! Snap a picture, share the photo on social media with the hashtag #AnAffairFromTheHeart – I'd love to see what you made! – Michaela