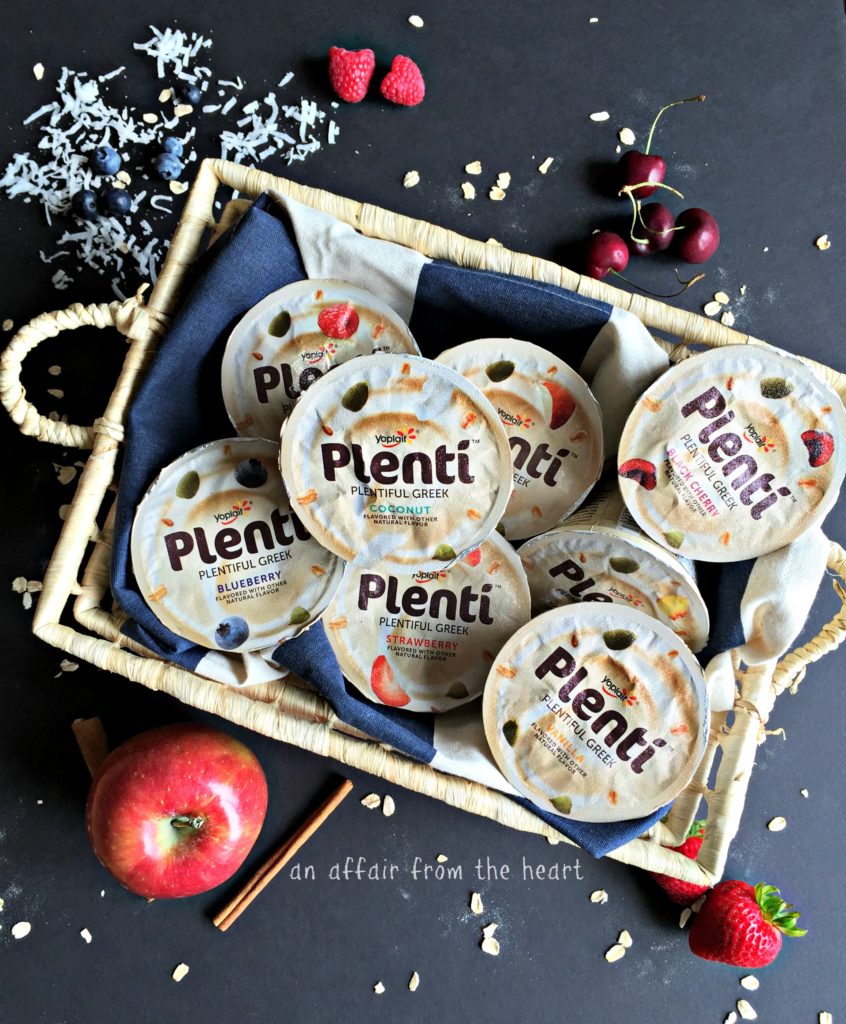 Eating healthy is one of those things I promise myself I will always do, but sometimes it just doesn't go that way for me.
Take breakfast for instance. I will admit I am truly a coffee and go kind of person. If I don't keep something on hand that I can just grab and eat – I go without. Then you know what happens?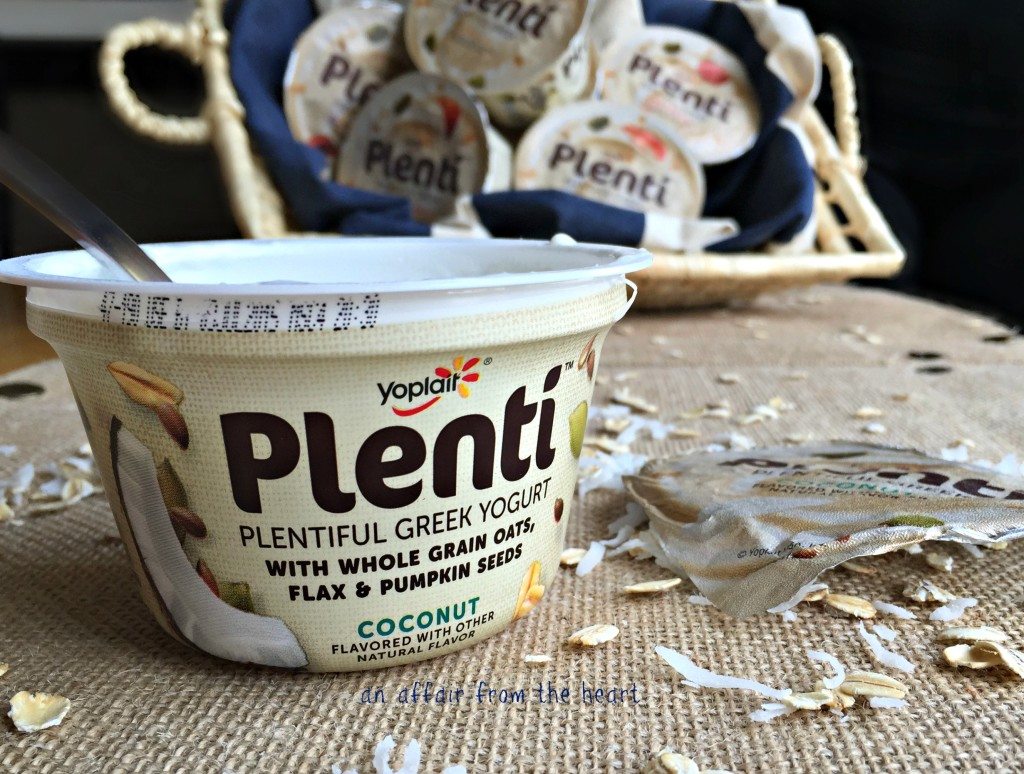 Lunch time is coming and I am STARVING. You know that HANGRY feeling? Your grouchy, your hungry and you will eat just about anything in front of you?
Then …I eat my way through something I shouldn't while I am fixing myself and the hubby something for lunch. Typically it's something I shouldn't be eating in the first place, then I sit down to eat lunch, eat it, and I have eaten too much, I am full and ready for a nap.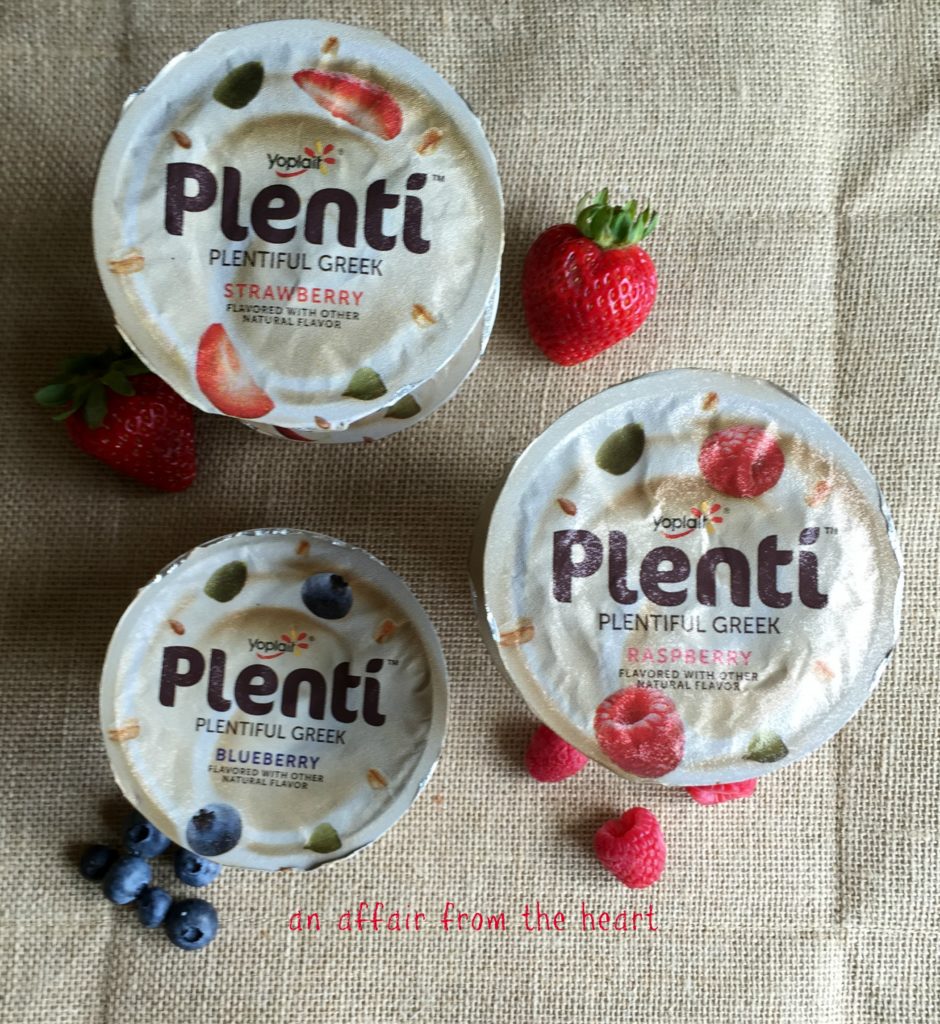 On my best days I eat a good breakfast, then a light lunch, have a snack mid-afternoon and then dinner with my family. Some days are not always that easy. I made a promise to myself to keep things I can grab and eat with little effort, that I won't be sorry about later. I can't tell you how happy I am to have discovered Yoplait Plentí!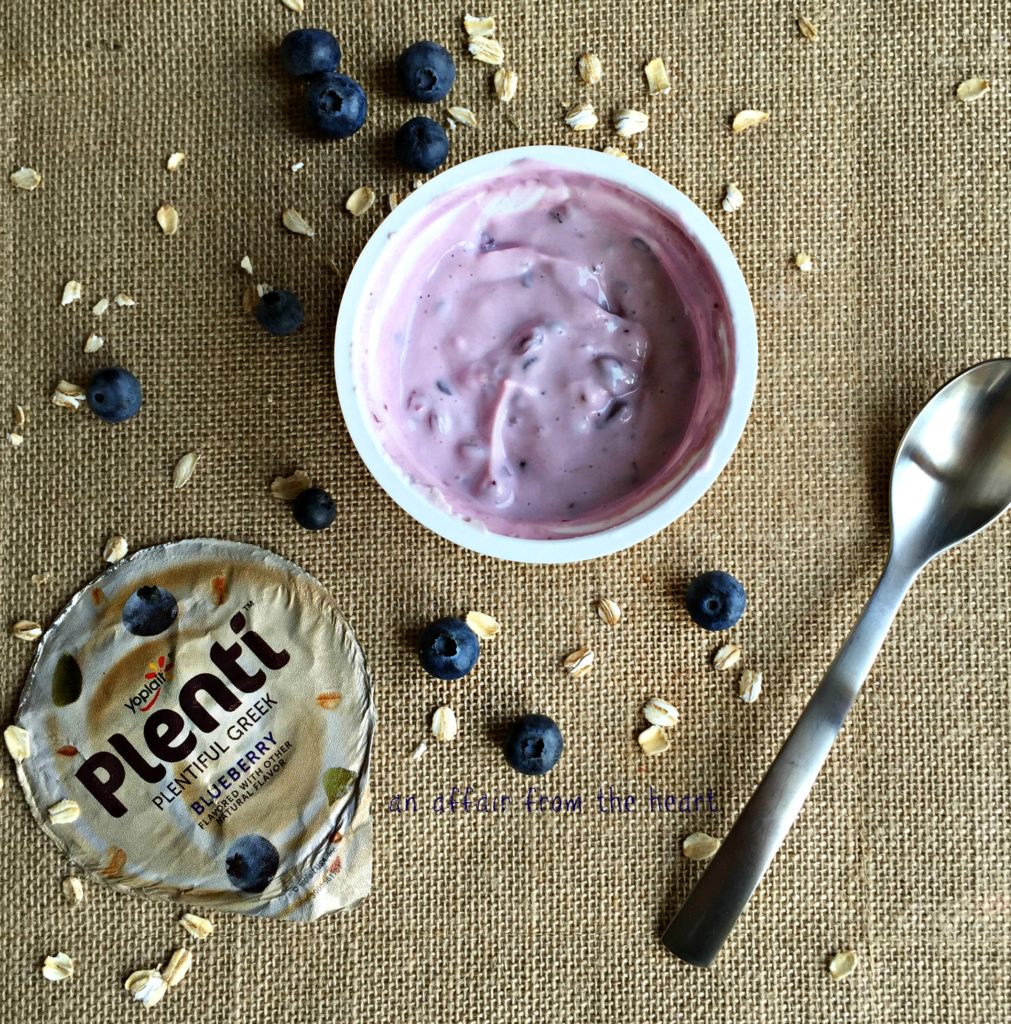 I love yogurt, and especially Greek yogurt, but I admit, I tend to add some granola or fruit or both when I eat it. It seems to be more satisfying that way. Plentí does all of that for you! Smooth Greek yogurt, with fruit, flax and pumpkin seeds and whole grain oats. They are all right inside!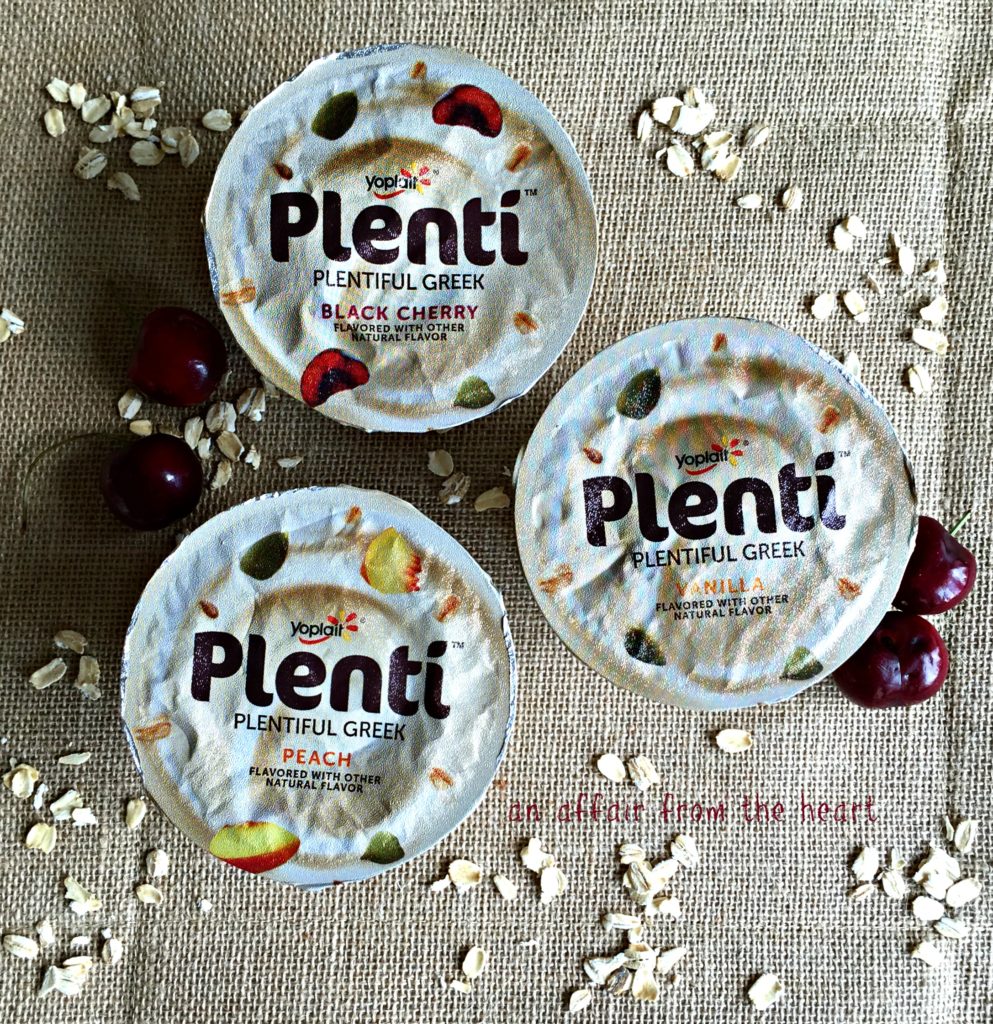 "PLENTÍ IS YOGURT REINVENTED AND MADE MORE PLENTIFUL— MORE SUBSTANTIAL, MORE SATISFYING, MORE FUN."
"Sometimes ordinary yogurt just doesn't do the job. Delicious, yes. Satisfying, not so much. It can leave you wanting more. That's why we created Plentí and reinvented yogurt. We start with Yoplait Greek Yogurt, then add just the right amount of wholesome ingredients. With Plentí, yogurt's more filling and more fulfilling.
We put more in. You get more out. Go ahead, live a life of Plenti."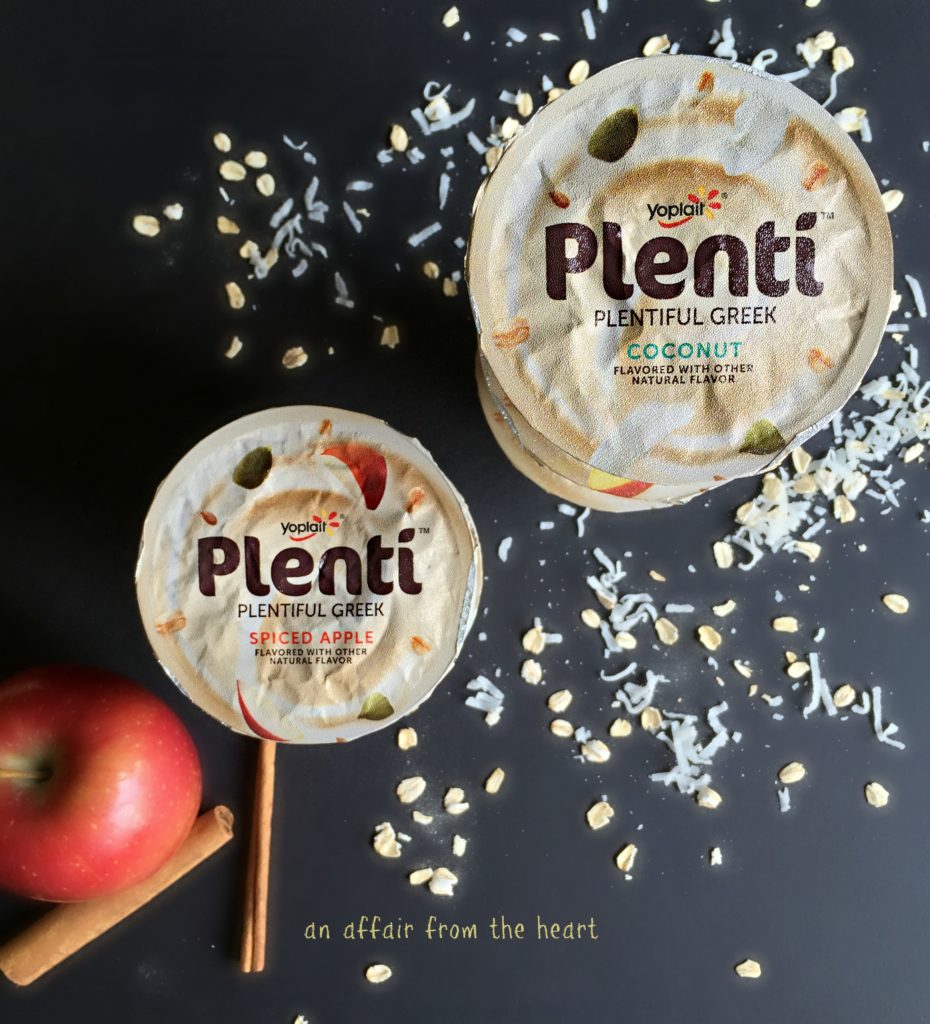 It's perfect for those mornings when I would typically go without. Now I don't. Now I have Plentí!
I have a breakfast that is made for me, and good for me, that keeps me satisfied until it's time for lunch.
~
"WE BELIEVE MORE IS MORE. OUR PURPOSE IS TO ADD MORE GOOD STUFF TO LIFE."
"What does it mean to have Plenti? It's having more—the right kind and the right amount. It's fully enjoying the now—and being ready for what's next. (You get more out—from a cup more satisfying to a life more fulfilling.)"
Plentí comes in a large variety of flavors, I have purchased and tried them all. My family all has their favorite flavor, I would say that mine is the raspberry.
• Plentí – Black Cherry
• Plentí – Blueberry
• Plentí – Coconut
• Plentí – Peach
• Plentí – Raspberry
• Plentí – Spiced Apple
• Plentí – Strawberry
• Plentí – Vanilla
Which Plentí flavor would YOU try first?
You can find Plentí at your local Kroger/Kroger Affiliate stores – to find out more about the goodness of Plentí and the closest location to you, visit their website.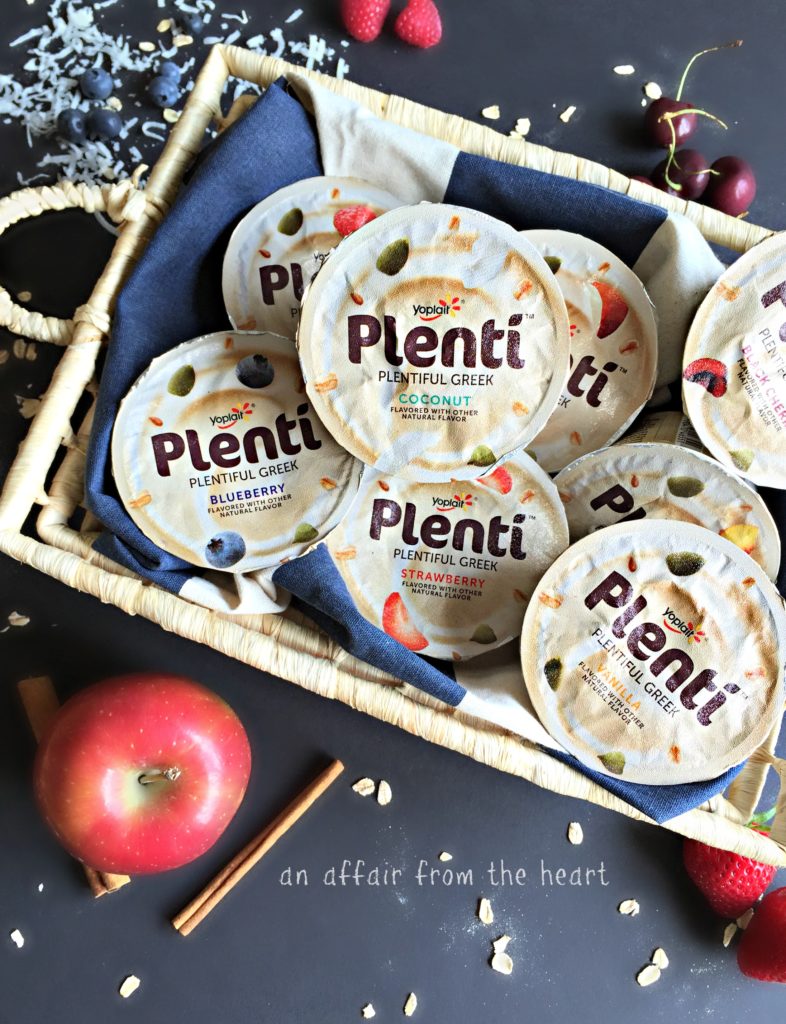 PLENTÍ has a generous spirit. We live in an abundant world.
We're positive and encouraging. PLENTÍ IS GRATEFUL IN ATTITUDE
We always have enough. We like to share.
PLENTÍ COMES FROM A SATISFIED PLACE
We're never harried or hangry. We're warm and at peace.

If you make this recipe, I'd love to know! Snap a picture, share the photo on social media with the hashtag #AnAffairFromTheHeart – I'd love to see what you made! – Michaela