Easy Weeknight Meals for Busy Families Part 1
As an Amazon Associate and member of other affiliate programs, I earn from qualifying purchases.
This two part series will give you MONTHS of Easy Weeknight Meal recipes!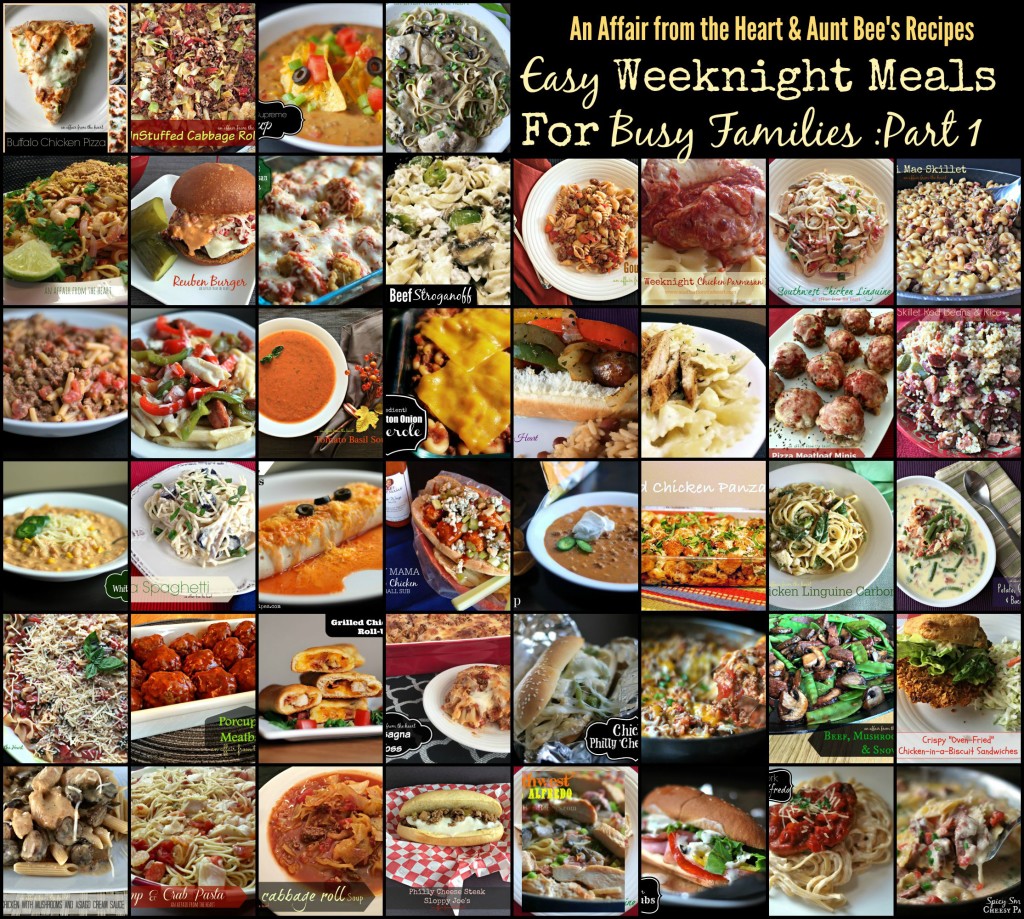 I am thrilled to be paired up with my dear friend, Brandi, from Aunt Bee's Recipes to bring you this two-part series on Easy Family Recipes for Busy Families!
Brandi and I have had this in the works for quite some time now, and we are sharing part one this week and part two next week. This week you will get 44 Recipes for weeknights, or anytime you're in a rush.
All of the meals that we are bringing you today fall into this category:
They either contain minimal ingredients, they cook in about 30 minutes (or less!) OR perhaps fall into BOTH of those categories!
Sound good? Let's continue. Now we knew that there was no way to add ALL of these photos singly, (without bogging down your computers anyway) so we came up with the idea of adding this huge grid, so at a glance, you can see what the recipes look like, and the recipe names and links will be posted by row. We hope that you find this easy to maneuver, and that you will find lots of new ones to put into your recipe rotations. Simply click the link to be taken directly to the recipe.
Let's get started!
ROW ONE (TOP ROW)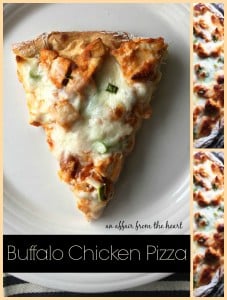 2. Unstuffed Cabbage Roll Skillet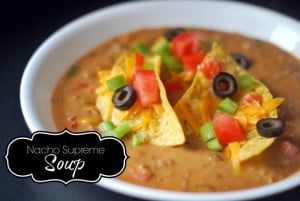 4. Creamy Chicken with Green Onions & Mushrooms
—
EASY WEEKNIGHT MEAL HINT: Have a recipe that requires a lot of chopping? Do the prep the night before, maybe even while that night's meal is cooking, so meals are even quicker to throw together!
—
ROW TWO
7. Easy Weeknight 5 Ingredient Chicken Parmesan Bake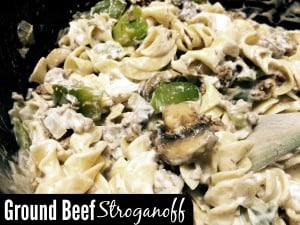 9. Goulash
10. 5 Ingredient Chicken Parmesan Ravioli Bake
11. Southwest Chicken Linguine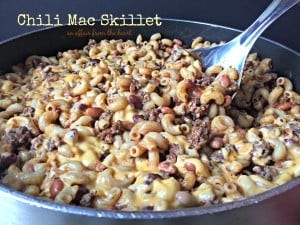 —
EASY WEEKNIGHT MEAL HINT: Meal planning. Meal planning not only saves you time, it saves you money! Make the list, even if it's on a napkin while you're eating lunch, plan for the ingredients when you make a trip to the store. Less trips to the market mean more money in your pocket!
—
ROW THREE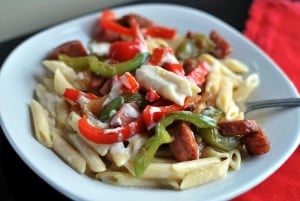 14. Smoked Sausage Penne Alfredo
16. 5 Ingredient Beefy Lipton Onion Casserole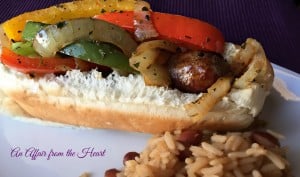 17. Sweet Italian Sausages with Peppers and Onions
20. Red Beans and Rice Skillet
EASY WEEKNIGHT MEAL HINT: Planning on having chicken more than once in a week? Prepare extra when you fix one recipe, or perhaps on the weekend when you have more time, use it later in the week for another recipe.
—
ROW FOUR
21. 20 Minute White Chicken Chili
22. Tuna Spaghetti
23. Copy Cat Taco Bell Enchiritos
24. Buffalo Chicken Meatball Subs
27. Chicken Linguine Carbonara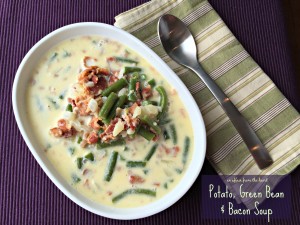 28. Potato, Green Bean and Bacon Soup
EASY WEEKNIGHT MEAL HINT: Have leftovers? Instead of eating them right away, freeze the ones that freeze well, and eat on nights you are even more rushed than normal!
—
ROW FIVE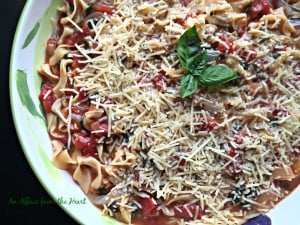 31. Grilled Chicken Club Roll Ups
32. Easy Weeknight Lasagna Toss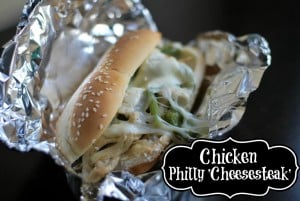 33. Chicken Philly Cheese Steak
35. Asian Beef, Mushrooms and Snow Peas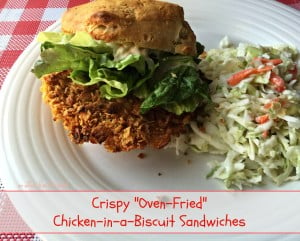 36. Crispy Oven Fried Chicken in a Biscuit Sandwiches
EASY WEEKNIGHT MEAL HINT: Do you have a pinterest? Start a board to pin all of your easy weeknight meals to try, that will make meal planning SO much easier! You can follow Aunt Bee and myself on Pinterest to get lots of yummy meal ideas!
—
ROW SIX
37. Chicken with Mushrooms and Asiago Cream Sauce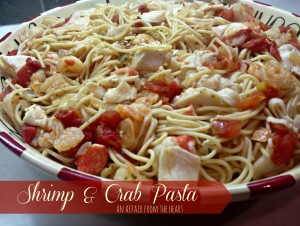 39. Inside Out Cabbage Roll Soup
40. Philly Cheese Steak Sloppy Joe's
41. Southwest Chicken Linguine Alfredo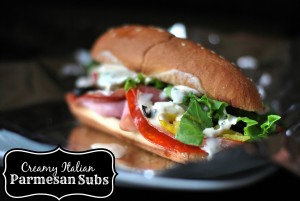 42. Creamy Italian Parmesan Subs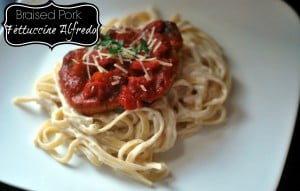 43. 5 Ingredient Braised Pork Fettuccine Alfredo
44. Spicy Smoked Sausage Pasta Skillet
— — —
I am so EXCITED to share the second part of this series with you!!
PART TWO: Easy Weeknight Meals for Busy Families
— — —
Love our recipes? We would love if you followed along with us on social media, too!
An Affair from the Heart
facebook – https://www.facebook.com/anaffairfromtheheart
pinterest – https://www.pinterest.com/michaelaaafth/
twitter – https://twitter.com/affair_heart
G+ – https://plus.google.com/104501498795052288537/posts?hl=en
Instagram – https://instagram.com/an_affair_from_the_heart/
—
Aunt Bee's Recipes
facebook – https://www.facebook.com/auntbeesrecipes
pinterest – https://www.pinterest.com/AuntBeesRecipes/
twitter – https://twitter.com/auntbeesrecipes
G+ – https://plus.google.com/+AuntBee/posts
Instagram – https://instagram.com/auntbeesrecipes
— — —