I had a busy Monday, I wanted to make something quick, and my youngest son always suggests
CHEESEBURGERS when I ask.
I had a bunch of produce so I rigged these up!
Garlic Mushroom Cheeseburgers
2 cups fresh mushrooms
1-2 cloves garlic
1 Tablespoon of butter
1 Tablespoon of olive oil
sea salt
hamburgers
(we buy ours already pattied from a meat locker we get our meat at, they are so great in a pinch!!)
cheese, Swiss or Monterrey Jack work great
buns
your favorite condiments
Saute the mushrooms in butter, oil and garlic, dusted with sea salt, until they are the desired tenderness.
You may have to vary the amount of oil and butter you use based on the amount mushrooms you make.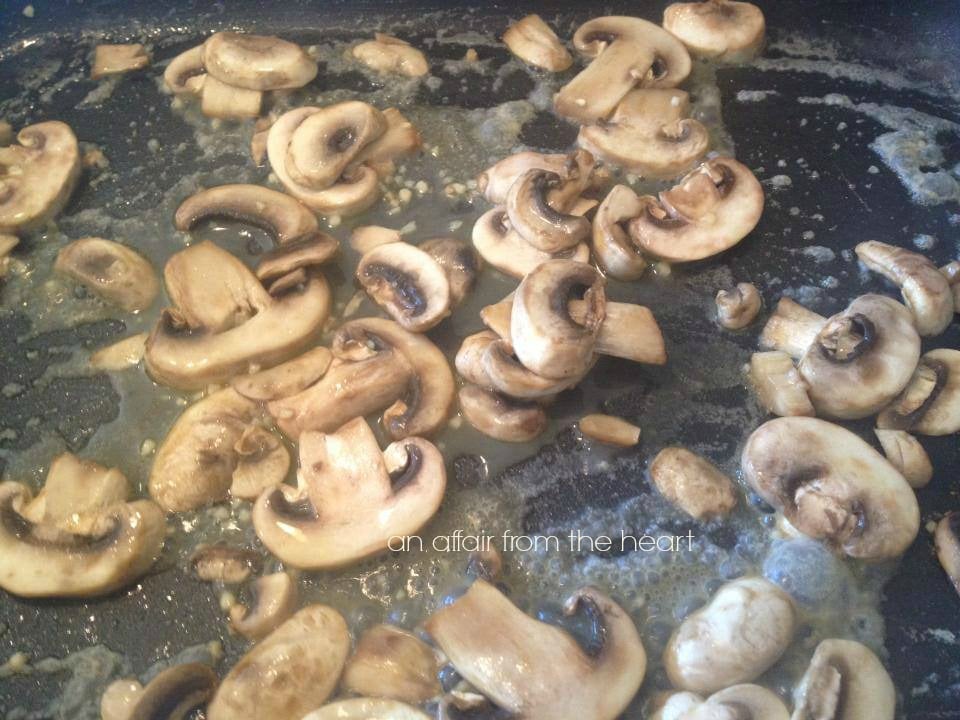 I left the garlic dripping in the pan, and pan fried our burgers.
Top with cheese, and mushrooms, melt cheese and place on bun.
Top with your favorite condiments.
I served it up with a side of fresh fruit.. dinner is served!!

If you make this recipe, I'd love to know! Snap a picture, share the photo on social media with the hashtag #AnAffairFromTheHeart – I'd love to see what you made! – Michaela