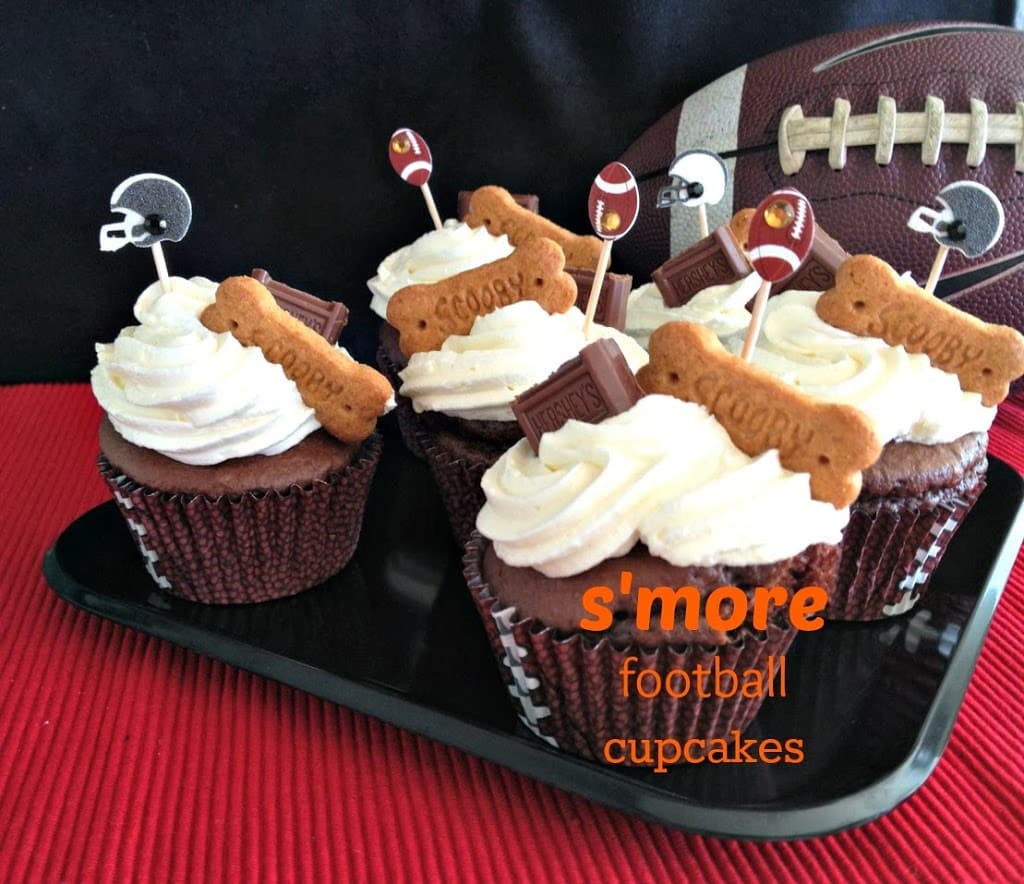 On my son's final football game, they wanted to make a BIG DEAL of things.
I made a banner for the team to run through, and there was smoke and everything!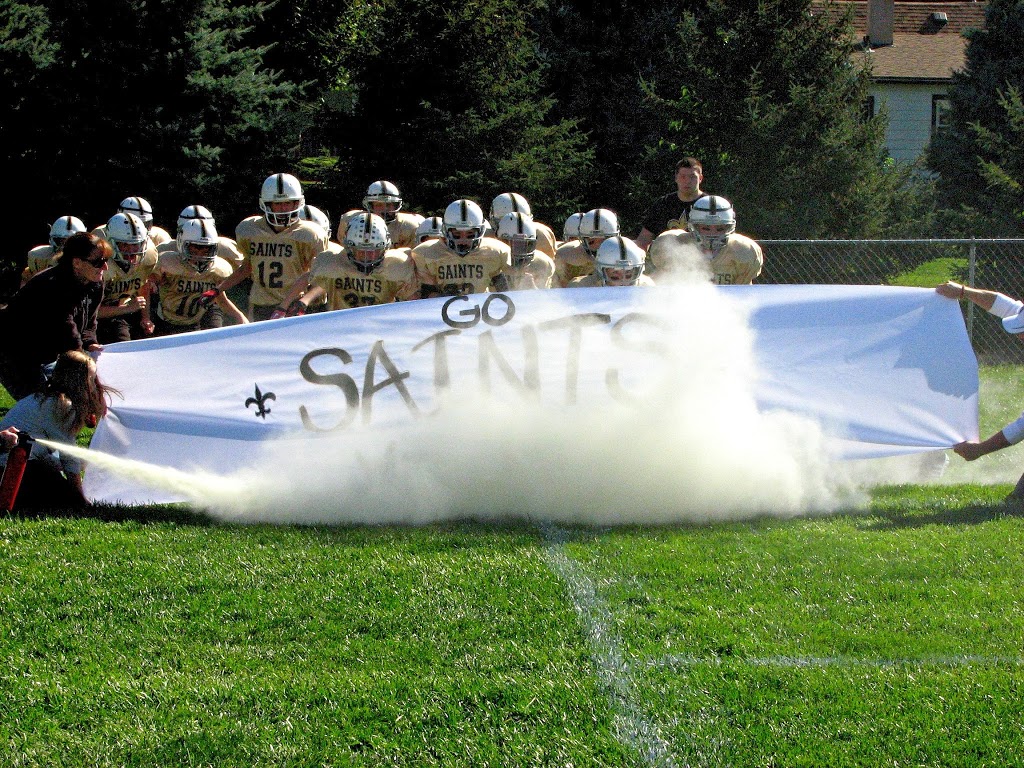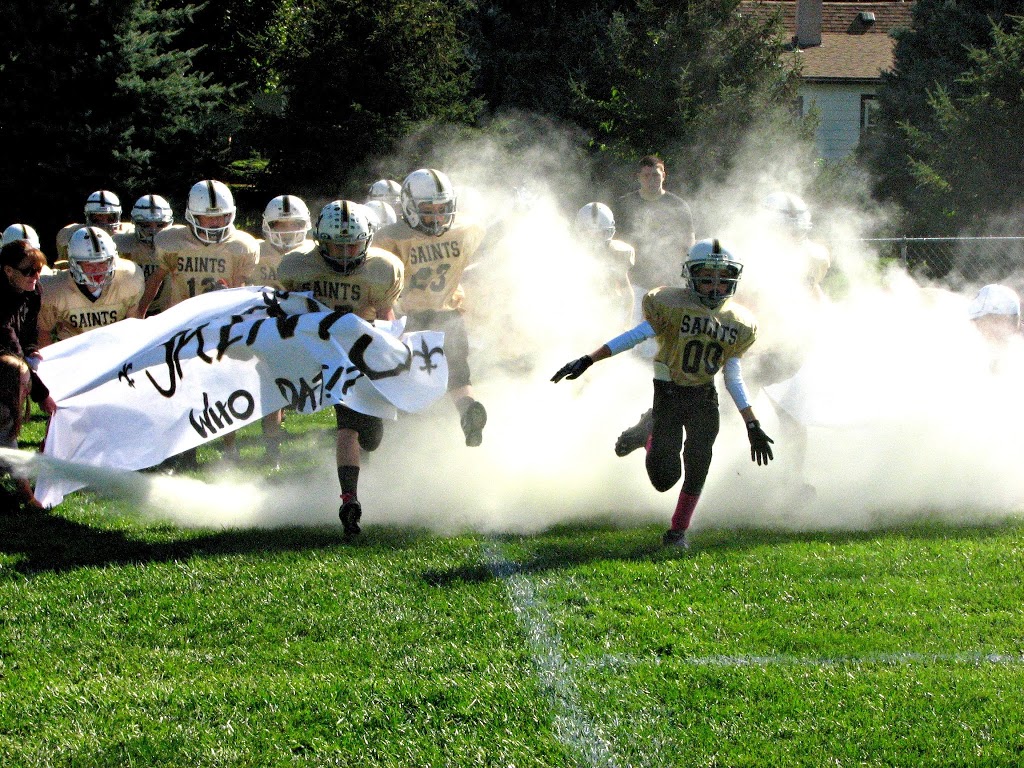 Imagine that 00 — my kid — was first through the banner! 😉
After the game I handed out cupcakes.
My son requested my S'more Cupcakes, but I wanted to jazz them up!
Here in Nebraska aka HUSKER NATION our first string defensive players are awarded Black Shirts.
They also have a black circle on the back of their helmets, and will make and X over their chest with their arms for Skull and Crossbones.
"Throw The Bones"
Here is an article on Wikipedia explaining more: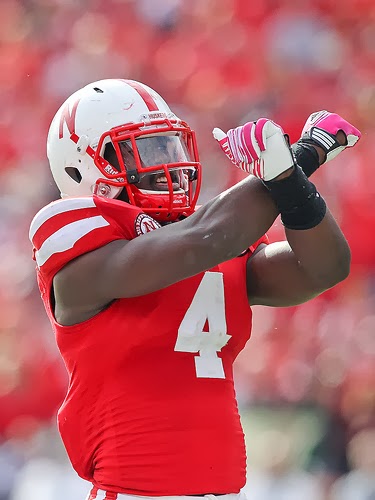 I decided I would make the S'More cupcakes like I always do, chocolaty cake, and marshmallow butter cream, but instead of adding teddy grahams like I usually do, I bought these BONE shaped Scooby Snacks (graham flavored crackers) added a piece of Hershey Bar, and made the little picks from 3 dimensional scrapbook stickers.
I think they turned out pretty cute!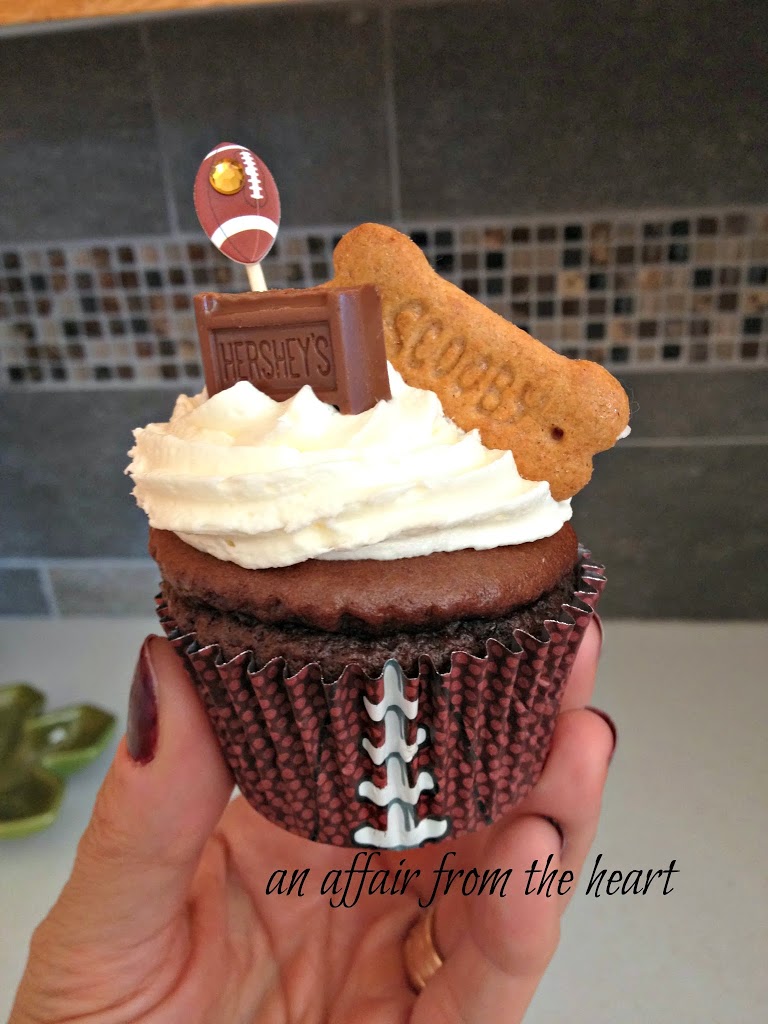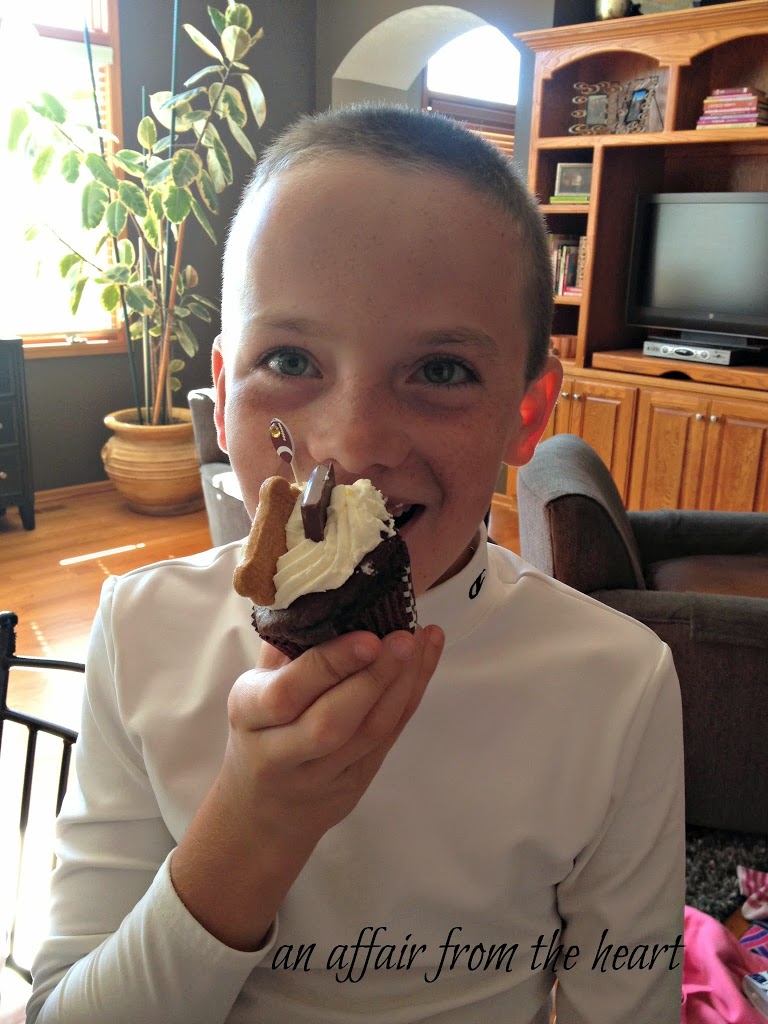 football player approved!
S'More Cupcake with Marshmallow Buttercream
click the link below for the recipe

If you make this recipe, I'd love to know! Snap a picture, share the photo on social media with the hashtag #AnAffairFromTheHeart – I'd love to see what you made! – Michaela