Copy Cat Wendy's Original Taco Salad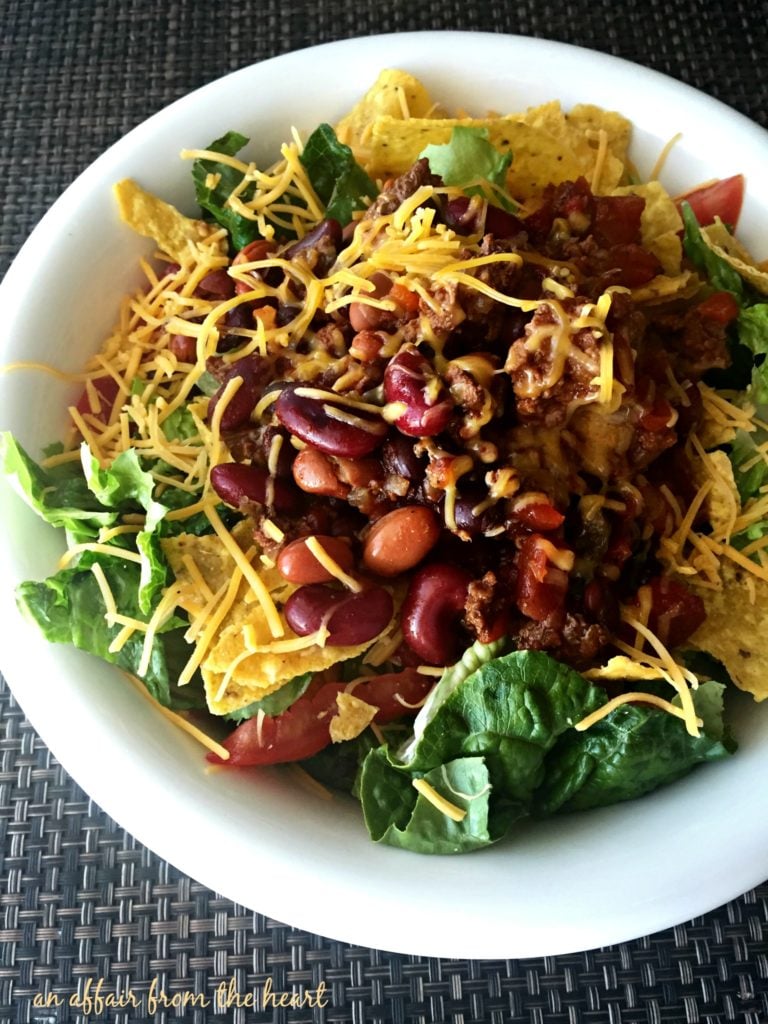 Author:
An Affair from the Heart - anaffairfromtheheart.com
Recipe type:
Salad/Copy Cat Recipe/Beef
Lettuce - combination of Romaine and iceberg
Shredded cheddar cheese
Chopped tomatoes
Corn tortilla chips
Chili (your own homemade, or try mine)
sour cream
Place a couple of good handfuls of cold lettuce in a bowl or on a plate. Sprinkle with cheddar cheese and chopped tomatoes.
Top with a big handful of broken corn tortilla chips, and pour a cup of chili over the top.
Top with a dollop of sour cream if you desire.
Recipe by
An Affair from the Heart
at https://anaffairfromtheheart.com/copy-cat-wendys-original-taco-salad/