I was in need of a little comfort food last weekend.
I decided to make homemade chicken pot pie in my cute little crocks I love to use!
I was posting progress pictures on my
facebook page
while I was making them, and so many people asked for the recipe.
Well, I really wasn't measuring, but I thought I would share with you what I did.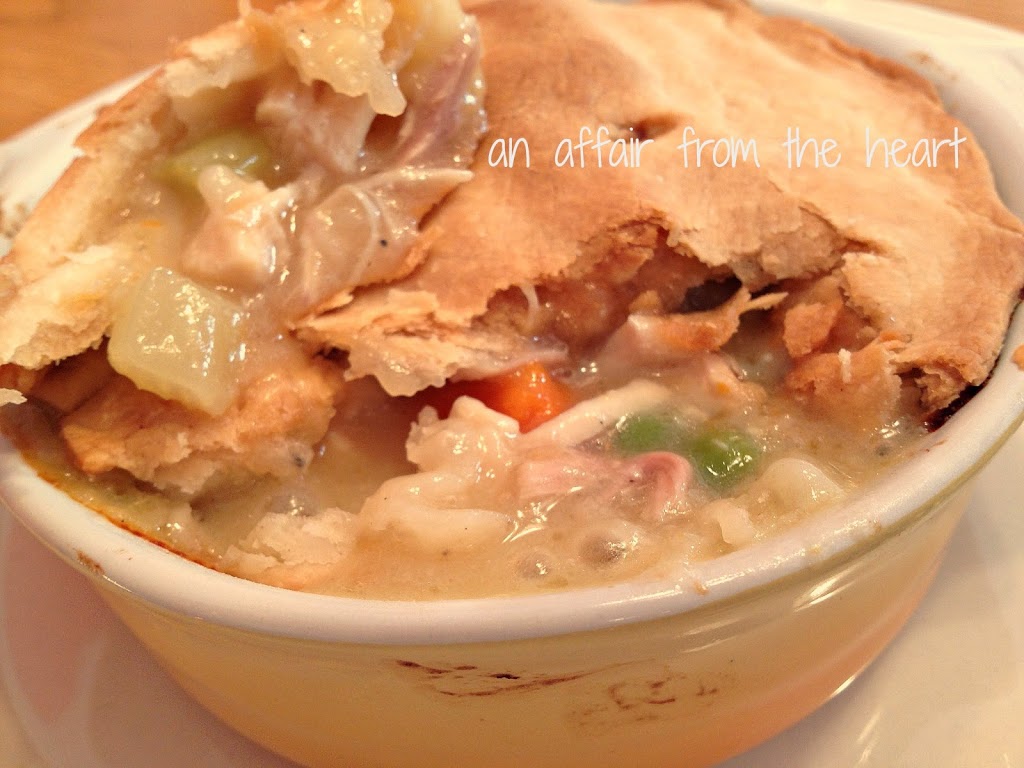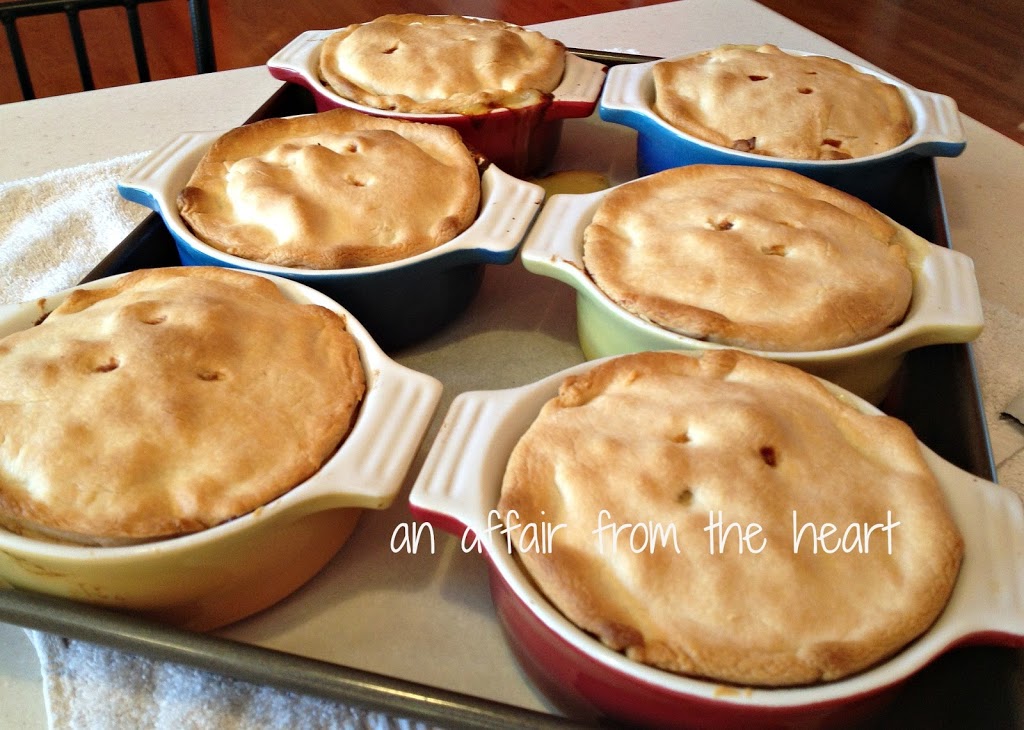 I thought I would give you the recipe for making one large pie, instead of minis, but you will get the idea.
Chicken Pot Pie
1 whole chicken cut up
chicken stock
onion
Salt and Pepper
flour
milk
veggies: whatever you want, I used:
carrots
celery
potatoes
peas
double pie crust
Place cut up chicken and onion in a stock pot, salt and pepper and cover with chicken stock.
Place lid on pot and bring to a boil.
Reduce heat and continue cooking until chicken is done and begins to fall off the bones.
Remove chicken from pot.
Add your cut up veggies to the broth, and simmer them until they are a firm tender.
(they will continue to cook in the oven, you don't want them soggy.)
While they are cooking, de-skin and de-bone your chicken., cut up and put back in the pot with the veggies.
Add equal parts milk and flour in jar and shake to combine for your thickening agent.
Make sure there are no lumps!!
Add to simmering broth, and stir. It will get thicker as it simmers.
Watch it for a few minutes, if you want it thicker, then add a little more flour/milk mixture.
Salt and pepper to taste.
Pour into prepared deep dish pie crust. Top with crust and vent.
Bake at 375 degrees for about 45 minutes, or until crust is brown and flaky.
You can use whatever veggies you want, and as many as you want! We used quite a bit, because we LOVE our VEGGIES!!
I am sorry this recipe wasn't more specific, next time I make it I will measure everything out!!
How to make blind bake a pie crust
Whether you make your own pie crust, or buy pre made, this method of prepping your pie crust comes in handy.

If you make this recipe, I'd love to know! Snap a picture, share the photo on social media with the hashtag #AnAffairFromTheHeart – I'd love to see what you made! – Michaela