Ah…. Summertime and the livin' is easy….
Frozen Vodka Slushes
Years and years ago a friend made these for a summertime party, and they were SO DARN GOOD, we make them every summer, at least once!  They are nice to just have in the freezer for anytime you just want to have a cool relaxing summer cocktail.  Beware though….they can sneak up on you!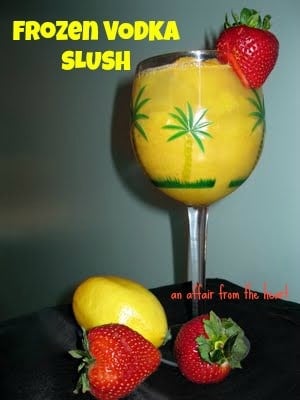 frozen vodka slush
One of my favorite parts about making these, (next to drinking them!) is reading Jill's recipe, which I will share with you in just a moment. But I just wonder how many of you keep those favorite classic recipes that you have written on that tattered old recipe card or note paper that they were written on?  Some of my favorite recipes to make are the ones that are in my Grandma's handwriting.  I miss her every day.
On to making vodka slushes….
Vodka Slush
2 Large Cans of Frozen Orange Juice
2 Small Cans of Frozen Lemonade
1/2 Cup of Sugar
6 Large Cans of Water
1 1/2-2 Cups of Vodka (of course I use a little more 😉 Jill says…)
Combine in a freezable container. Freeze and scoop into a glass and pour 7Up over the top.
We always use an ice cream container.  Works perfect for freezing. Just a warning, the more Vodka, the less likely it will be frozen too terribly hard!! I have also used ginger ale instead of  7Up, it's not quite as sweet.  I am thinking I might mess with a good thing and try to freeze some frozen berries in it next time?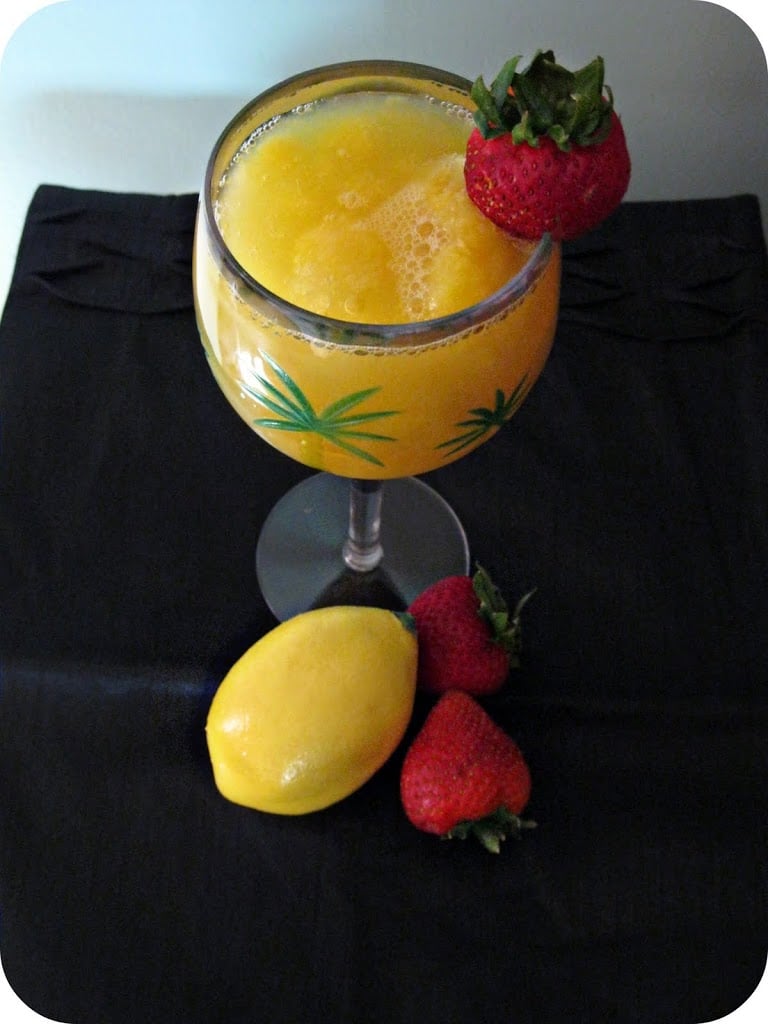 garnished with fresh strawberries

If you make this recipe, I'd love to know! Snap a picture, share the photo on social media with the hashtag #AnAffairFromTheHeart – I'd love to see what you made! – Michaela